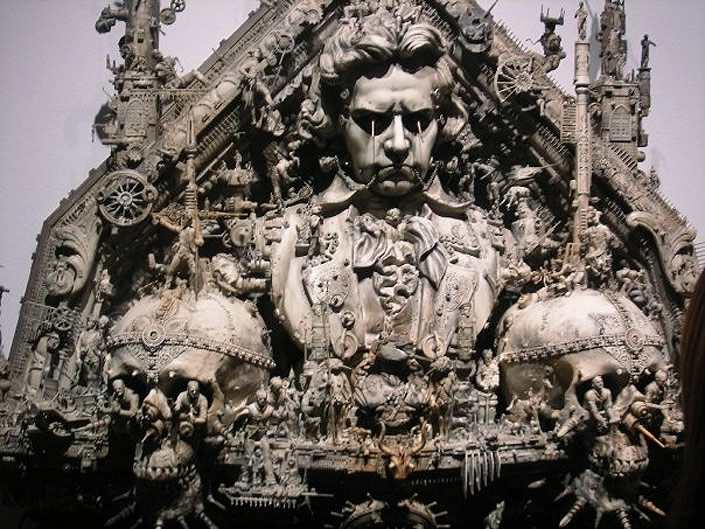 The elaborate mixed-media sculptures of Kris Kuksi. His work reflects today's world where "(…) mankind is oftentimes frivolous and fragile, being driven primarily by greed and materialism. He hopes that his art exposes the fallacies of Man, unveiling a new level of awareness to the viewer." [1]
Warning: This post may contain images with nudity. Viewer discretion is advised.
Notes about the artist (from bio):
Kris Kuksi garners recognition and acclaim for the intricate sculptures that result from his unique and meticulous technique. A process that requires countless hours to assemble, collect, manipulate, cut, and re-shape thousands of individual parts, finally uniting them into an orchestral-like seamless cohesion that defines the historical rise and fall of civilization and envisions the possible future(s) of humanity. Each sculpture embodies the trademarks of his philosophy and practice, while serving as a testament to the multifaceted nature of perception – From timeless iconic references of Gods and Goddess, to challenging ideas of organized religion and morality, to the struggle to understand, and bend, the limits of mortality. None is complete without a final and brilliant touch of satire and rebuke all conceived in the aesthetic essence of the Baroque fused with the modern day industrial world.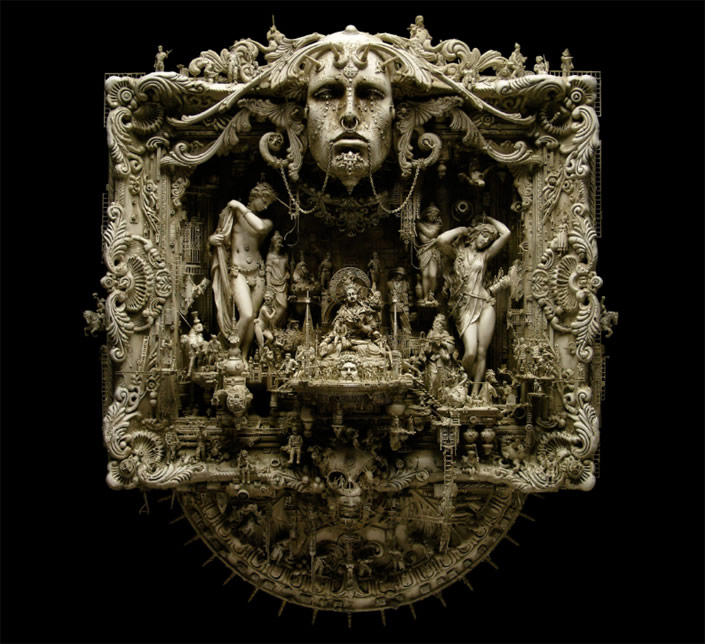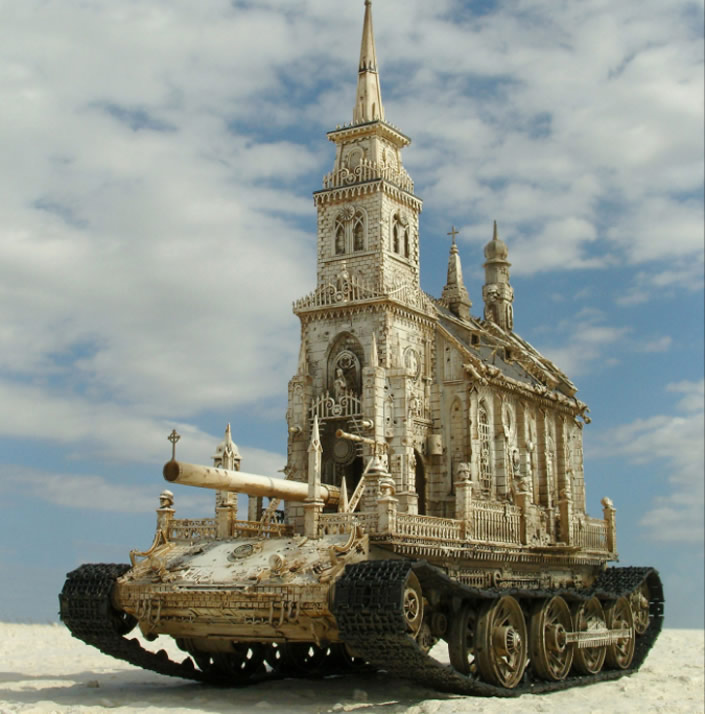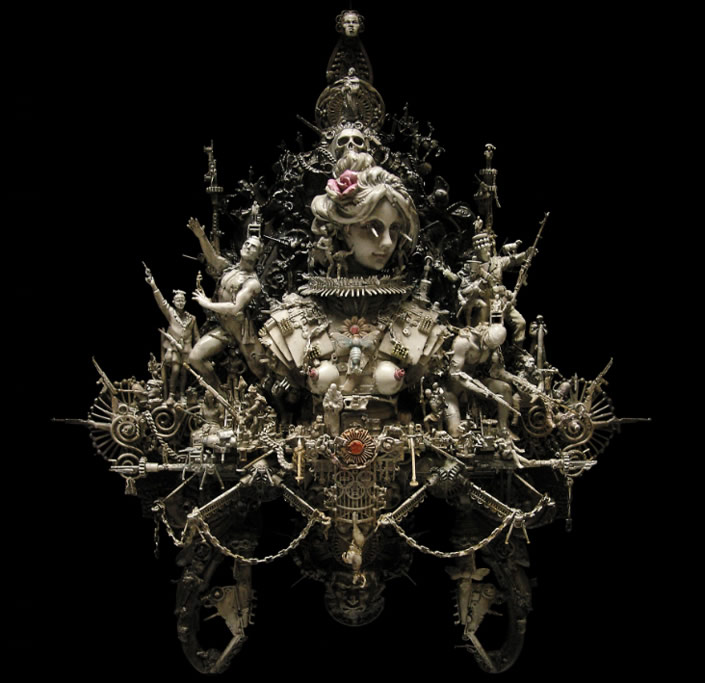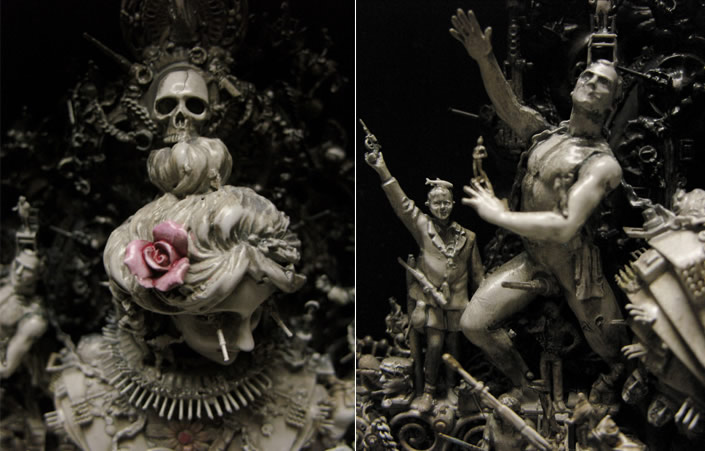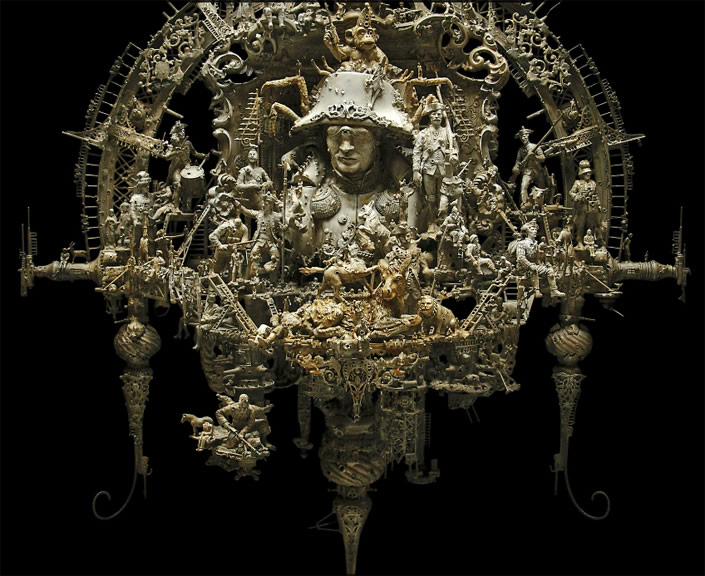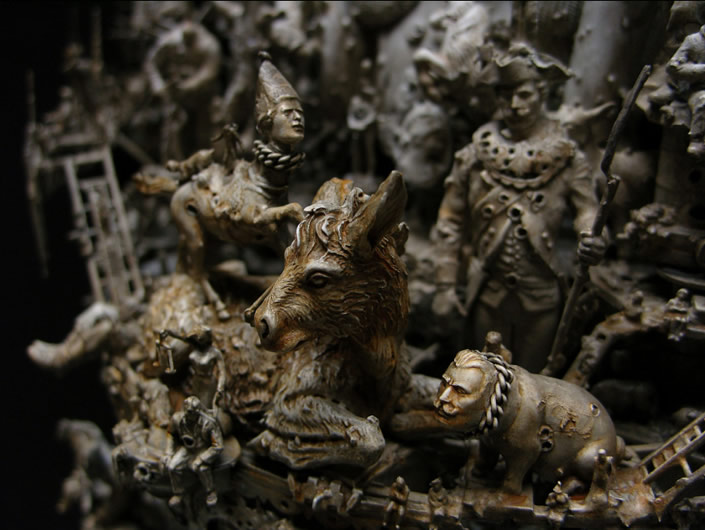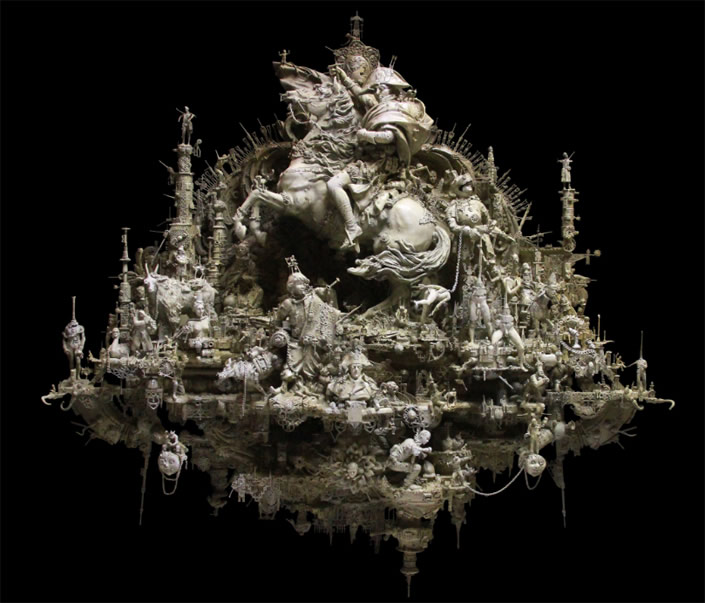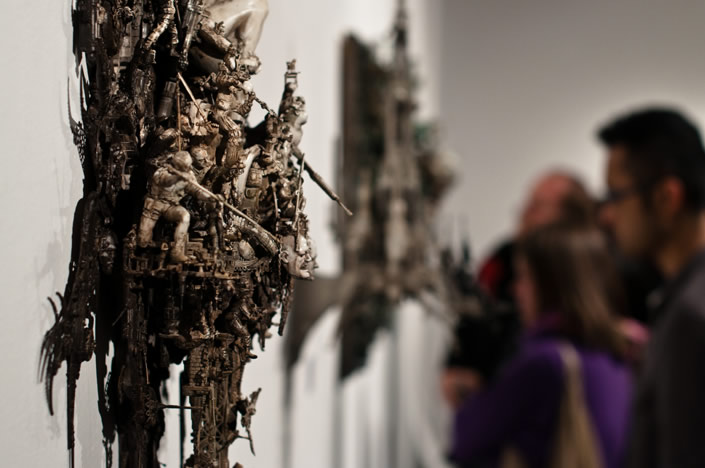 1. Biography, kuksi.com, retrieved on April 20th, 2011.

Photos and artwork © Kris Kuksi

Link via Daily Art Fixx