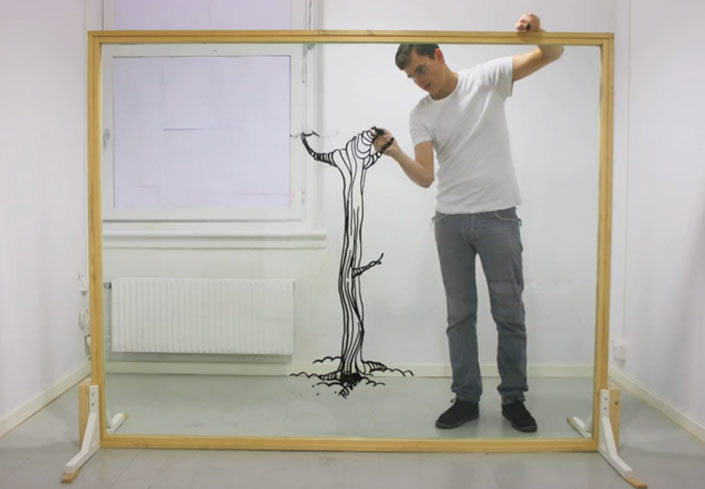 A stop-motion video animated and directed by Dan Berglund. The storyline is inspired by "What a Wonderful World" sung by Louis Armstrong; and the illustrations are drawn with marker on glass.
Notes about Berglund (from bio published at Agent Bauer):
Dan Berglund, born 1981 grew up on the Swedish countryside. During his childhood he dreamt of becoming a tattoo artist. At seventeen he took a job as an illustrator at a local newspaper. That became the beginning of an interest in making illustration a career. A few years later he moved to the Swedish capital, Stockholm, to study. After having attended several art schools and graduated from Beckmans College of Design, he now works full time as an illustrator/artist. Analog techniques is something he is keen at working with as it leads to experimental solutions and collaborations. In Dan's pictures there always lies a story or point. At the moment Dan is busy with giving his lines life in sculptures/setdesign and animations.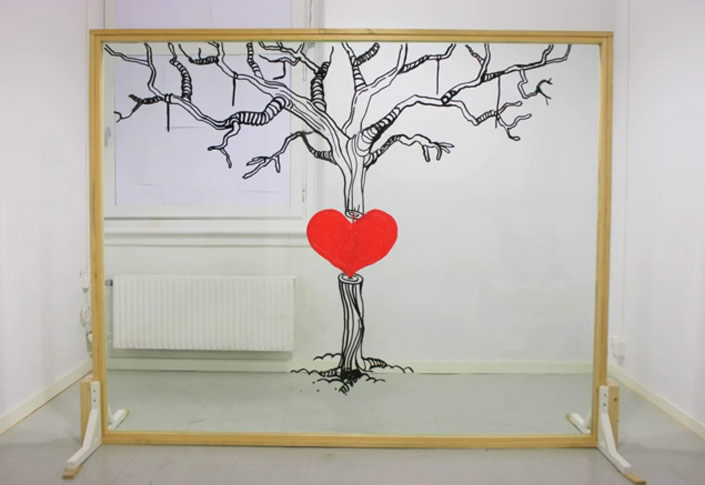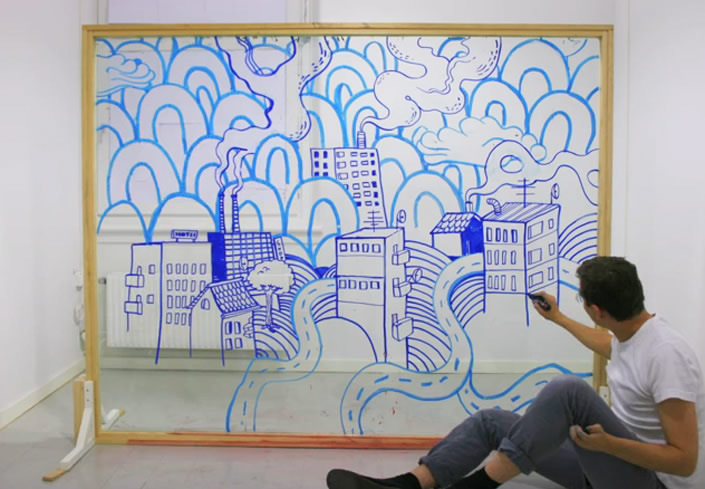 [vimeo height="494″]http://vimeo.com/21914667
Film stills © Dan Berglund

Link via Kuriositas