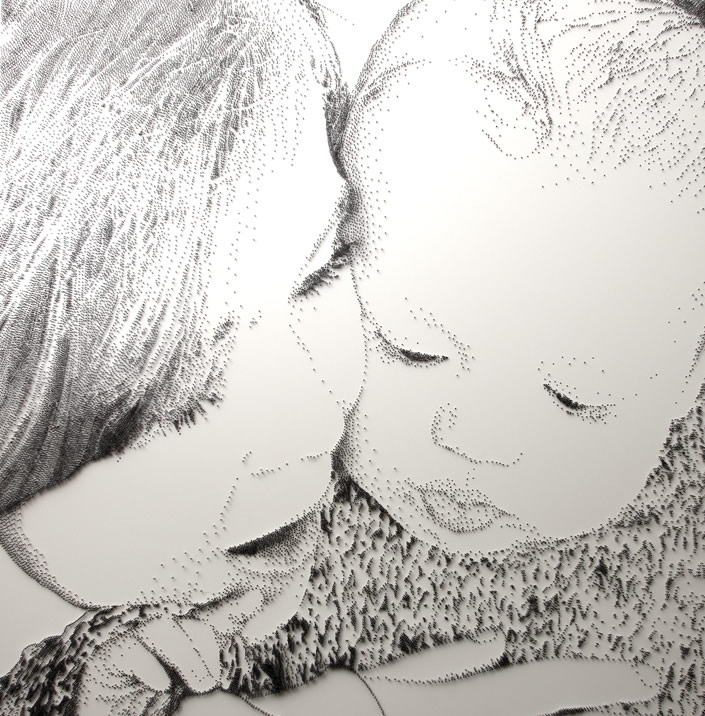 Note: Contains nudity.
Artist Marcus Levine can take three days to two months to make a nail art composition. The number of nails used will vary from 15,000 to his largest sculpture with 52,000. And an interesting fact is that Levine hammers directly the metal-heads into a composite wood board without following a draft.
Notes about Levine (from press release, "Marcus Levine; Artist, Sculptor; Creator of Figurative Nail Sculpture"):
Marcus Levine, sculptor in the human physique, introduces an entirely unique approach to sculpture. Unveiled for the first time in London at Gallery 27, Cork Street. At times using over 50,000 nails. This highly skilled and multifaceted artist meticulously translates his ideas onto large white woodenpanels. by hammering nails at varying heights and distances, creating the tone and texture. All piecesare done free hand without any tracing on to the board.

Abstract in theory, yet figurative in reality, the majority of Levineā€™s ā€˜nail sculpturesā€™ are extraordinary representations of the human form. Aware of his unusual choice in material to express the human body, Levine explains that after some time using nails to create other, more abstract sculptures, it struck him ā€œthe interplay between the rigid, angular nails and the soft curves of the human torso, would be more striking.ā€ Levineā€™s ability to capture the curvilinear nature of the human body with such sharp and inflexible objects is intensely represented. He creates figures which are beautifully muscular yet wonderfully delicate, and it is clear that the artist has an innate grasp of the human shape.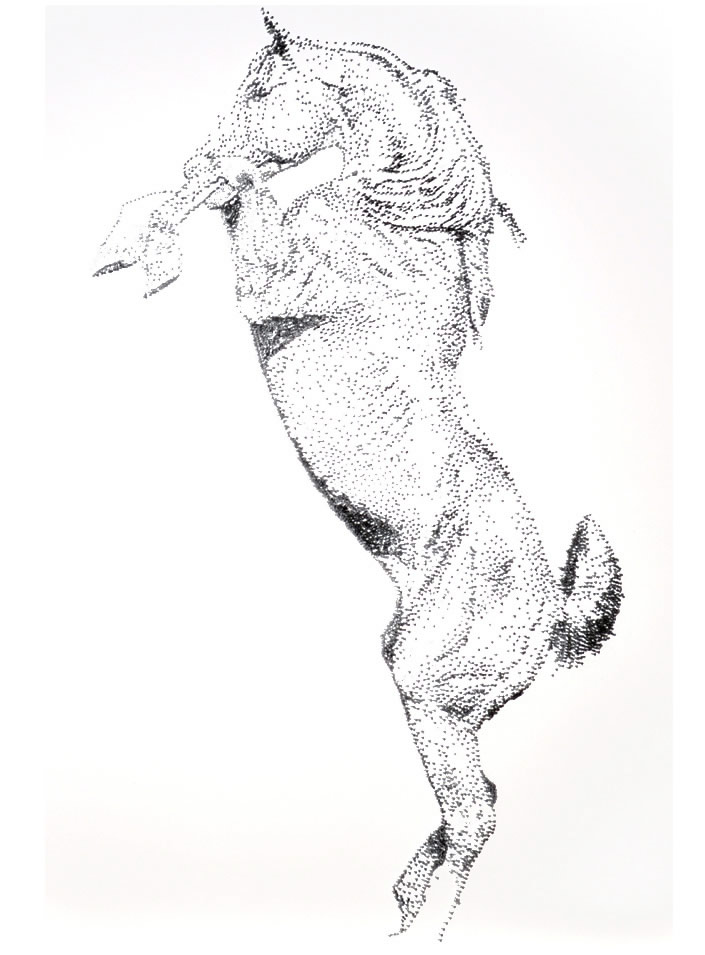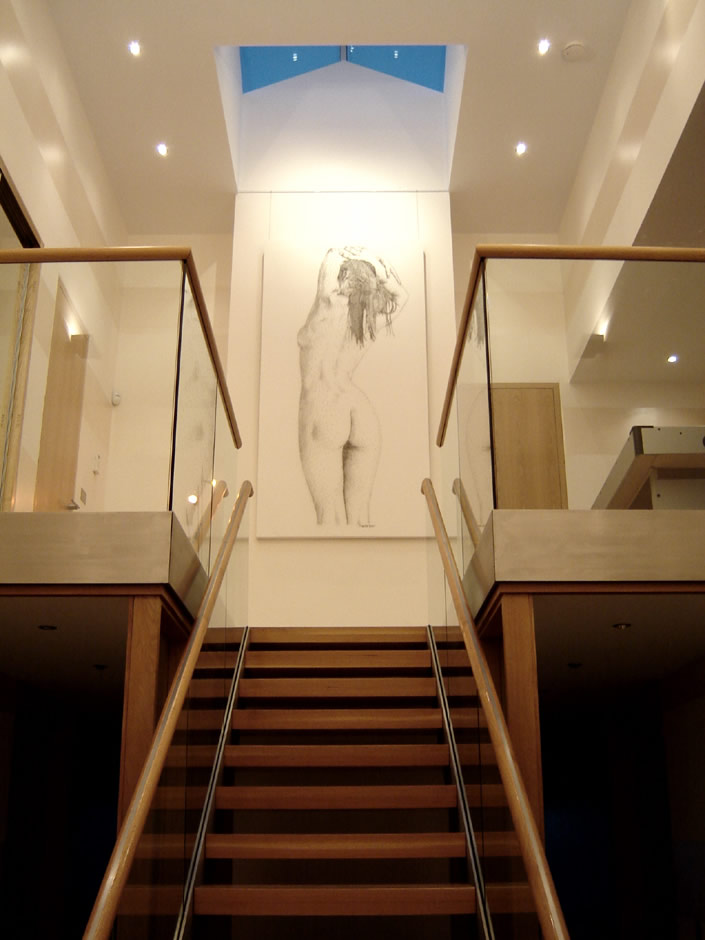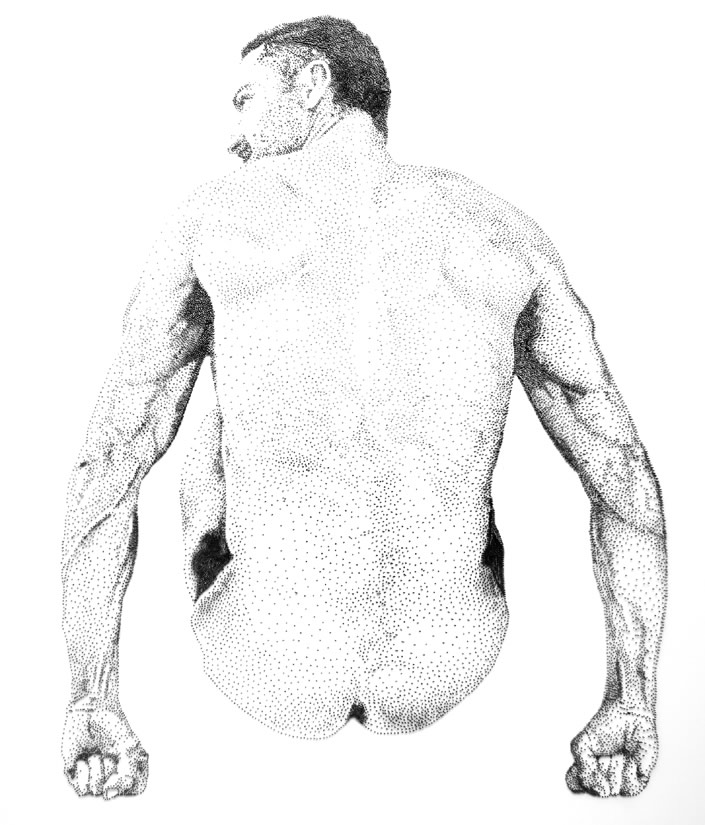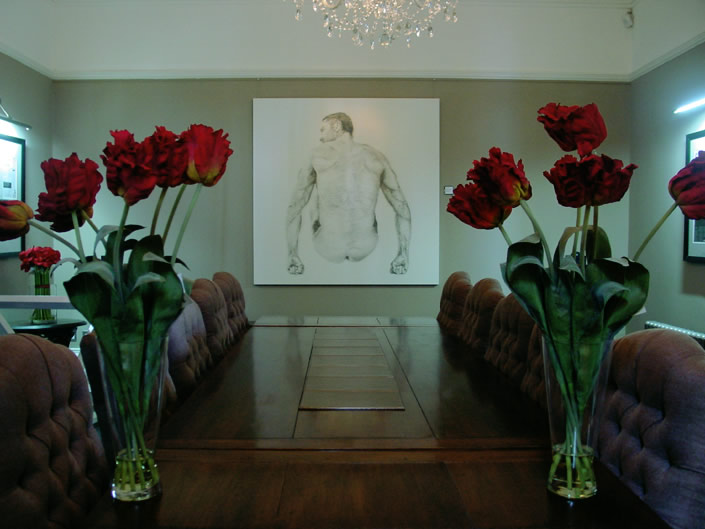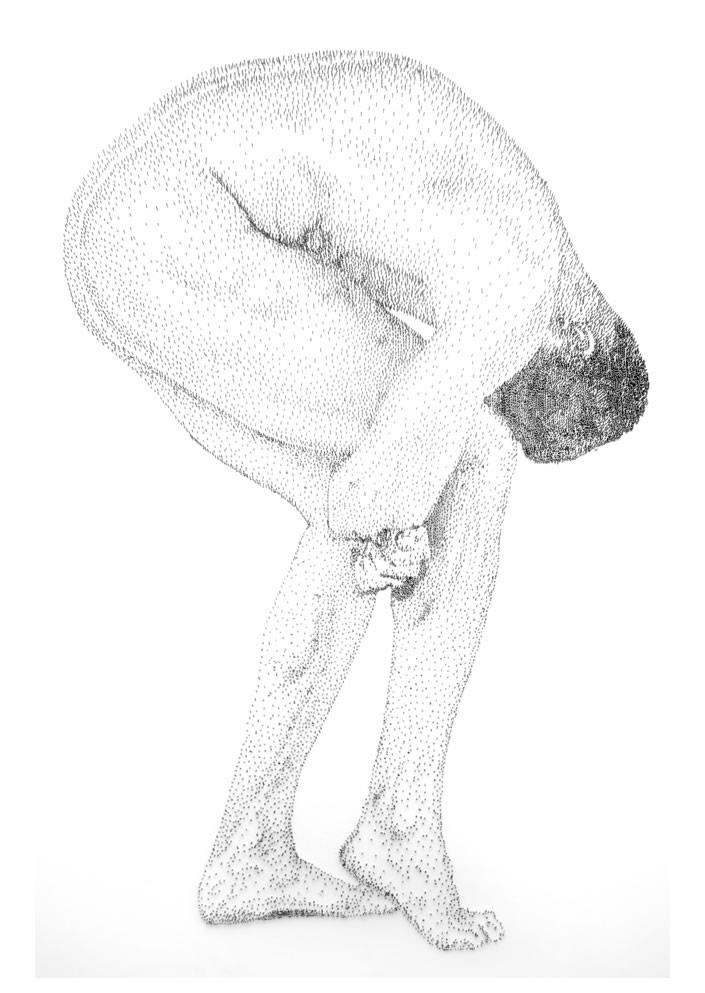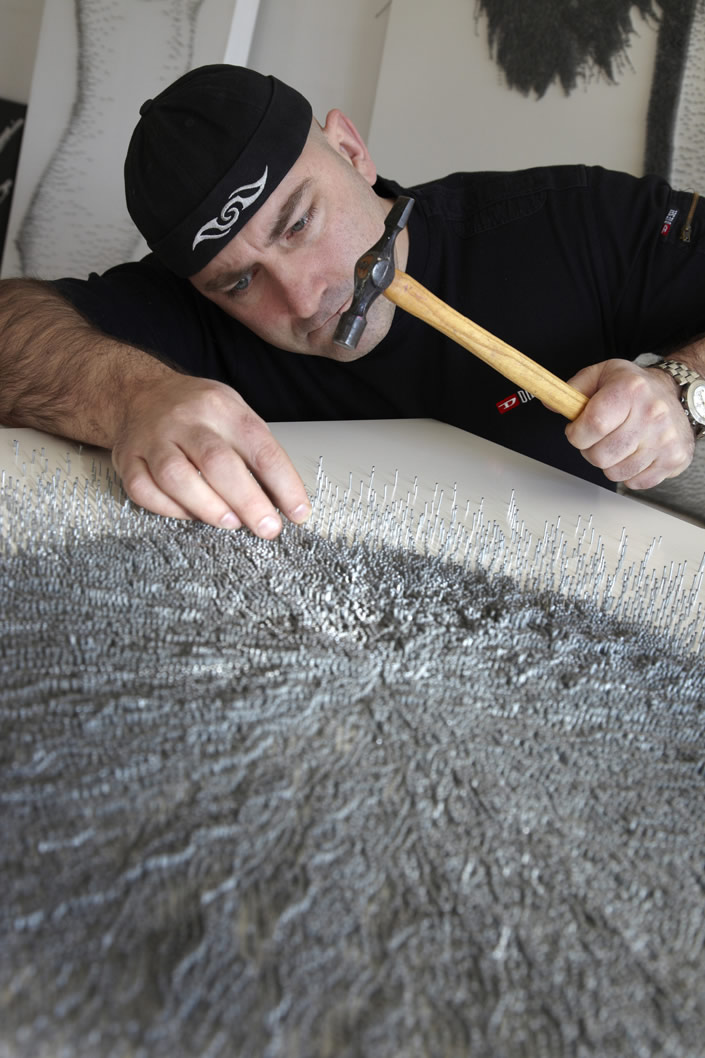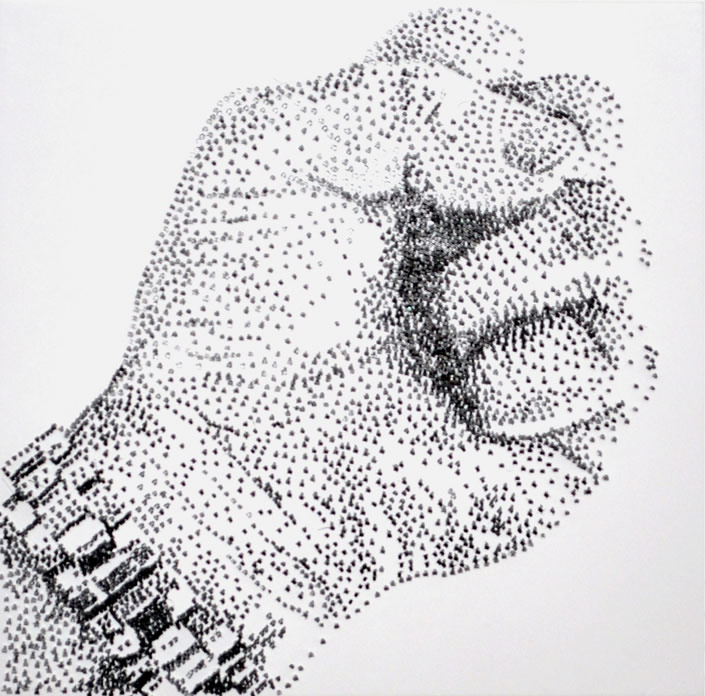 Photos and artworkĀ© Marcus Levine