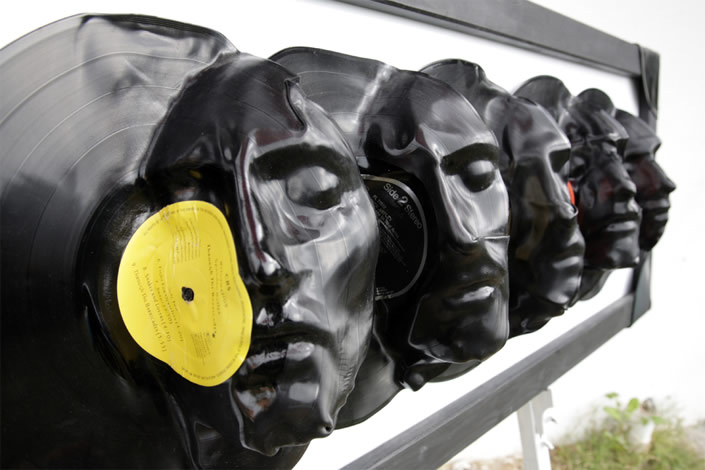 "L017" is a collaborative project by Angelo Bramanti (founder of art blog, Acidolatte) and Giuseppe Siracusa. Some of their work includes faces and skulls coming to life from recycled records, and Plexiglas.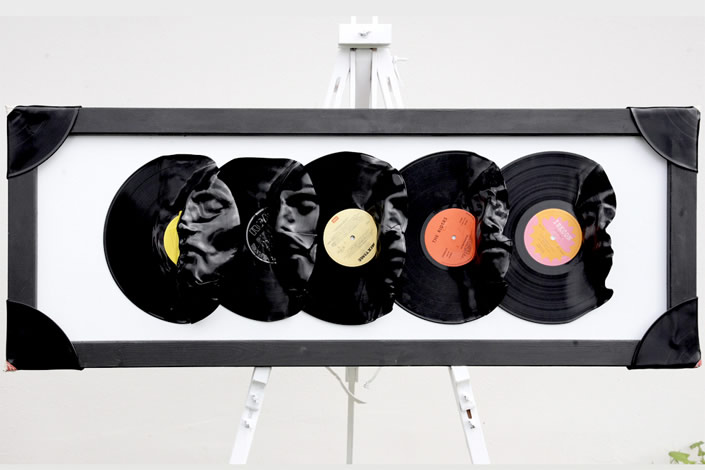 Top: Through The Barricades, 1.15 x 44cm.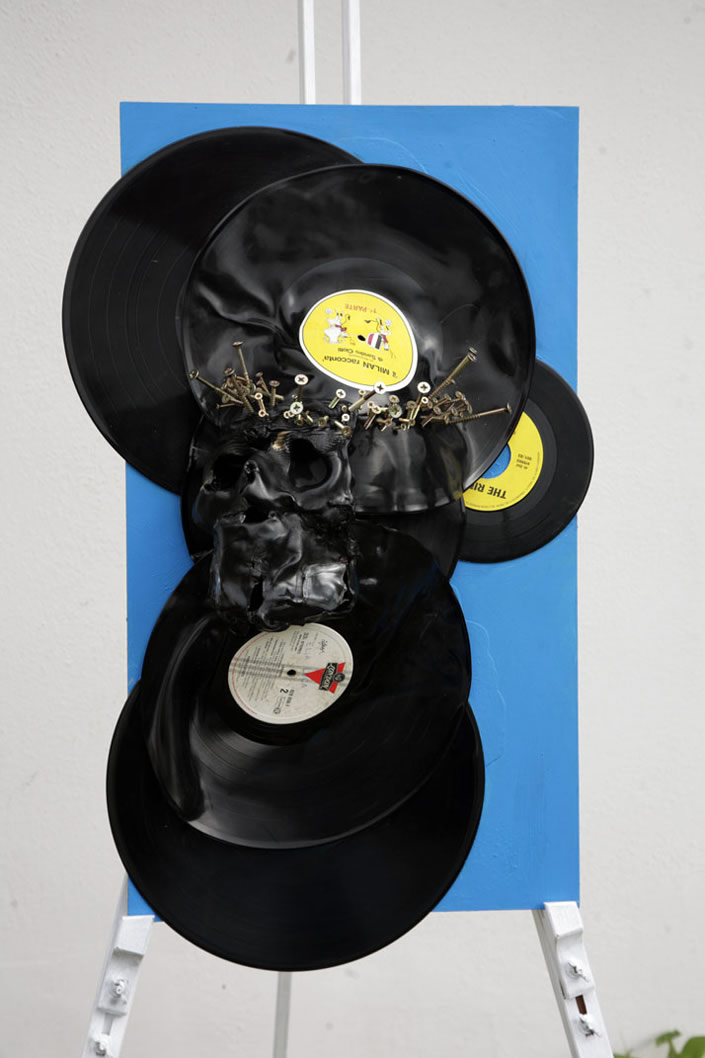 Fixed Khrist Super Star, 42 x 65cm.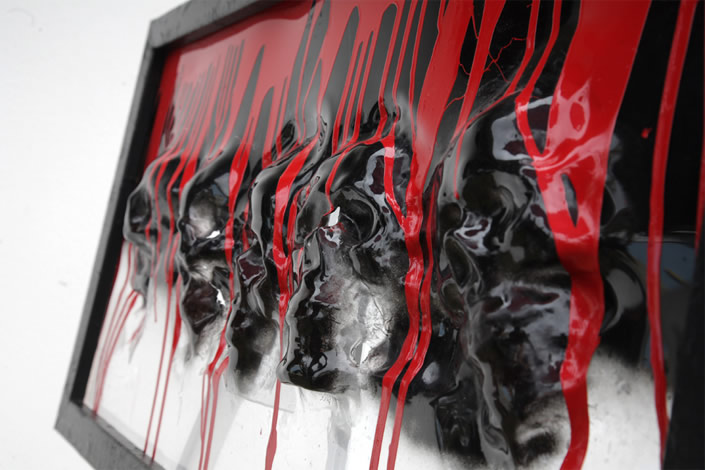 Plexi Skulls, 1.10 x 60cm.
Artwork © Angelo Bramanti and Giuseppe Siracusa