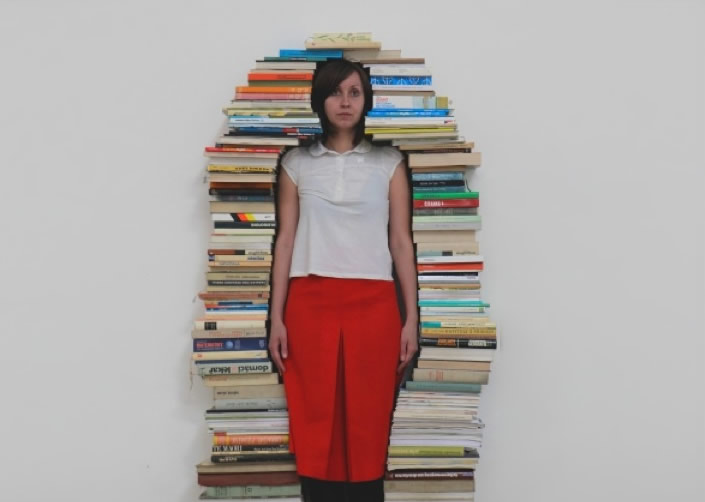 The wacky art creations of Eva Kotatkova.
Notes about the artist (from bio):
Eva Kot√°tkov√° (born 1982 in Prague) studied at the Prague Academy of Fine Arts, Prague Academy of Applied Arts, San Francisco Art Institute and Akademie Bildende Kunst Wien from 2002-2007. In 2007 – at the age of 25 – she became the youngest artist ever to be awarded the Jindrich Chalupecky Award for young artists in the Czech Republic. The basic techniques that Kot√°tkov√° uses in her work are: drawing – her many drawings are initially created without a set intention, which only later is revealed in the final form and content; and video or photographed performances, which could be characterised by their playful exploration of the artists immediate environment – and herself.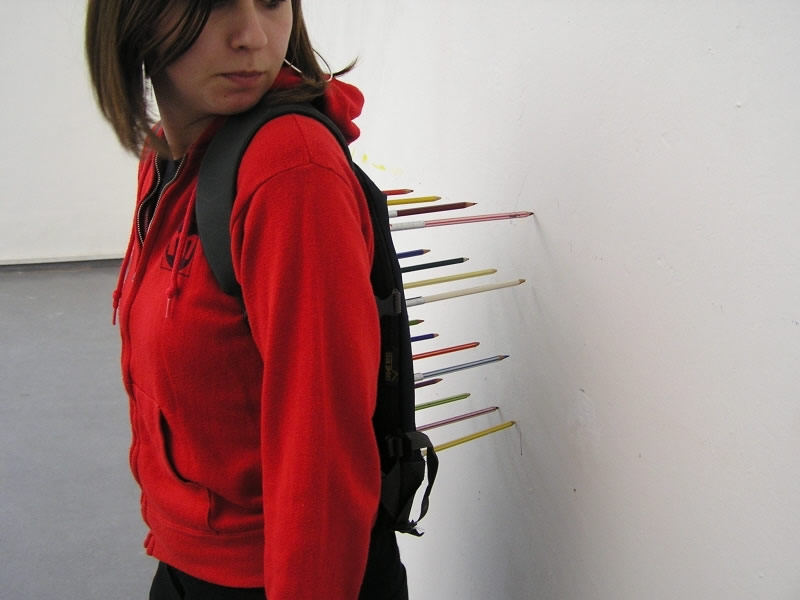 Drawing Machine, 2006.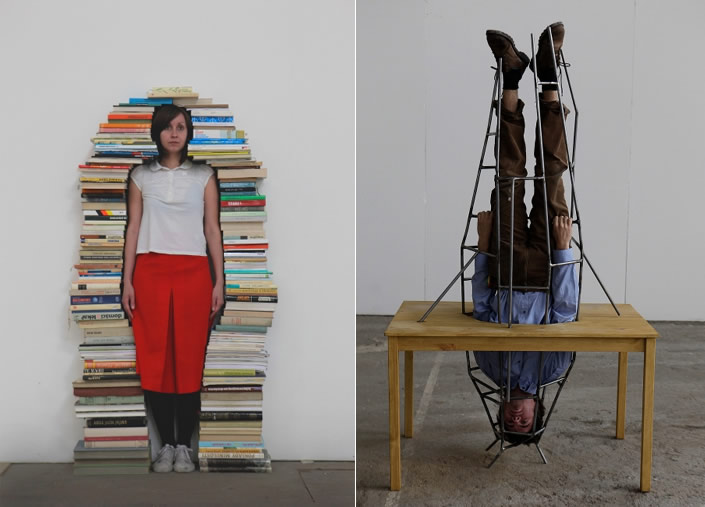 Left and right: Installations from project titled "Home Detention," 2009. Photos by Jiri Thyn.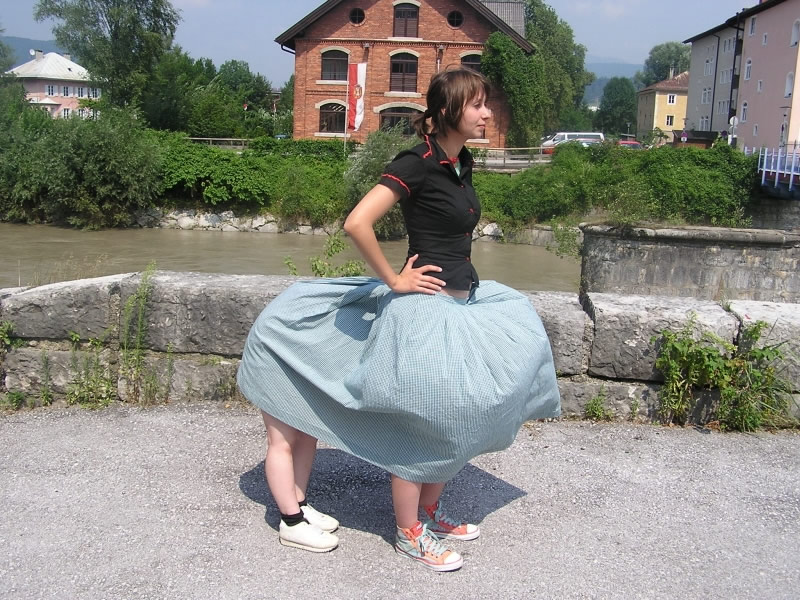 Walk, 2005.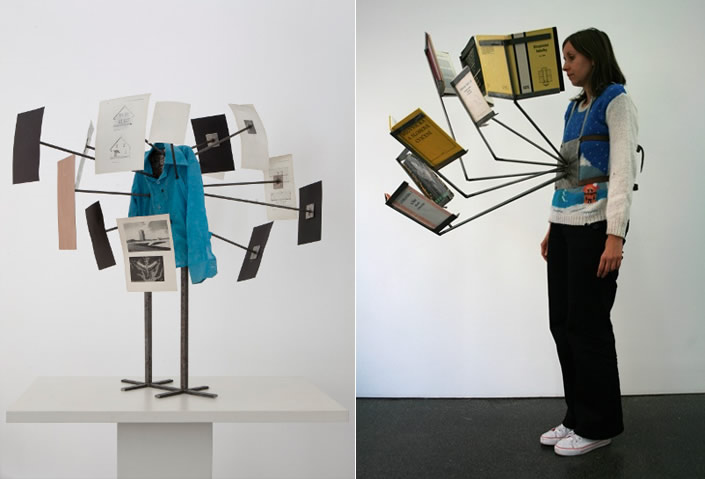 Left and right: Untitled, from the exhibition Controlled Memory Loss, 2009.
Photos © Eva Kotatkova

Link via iGNANT