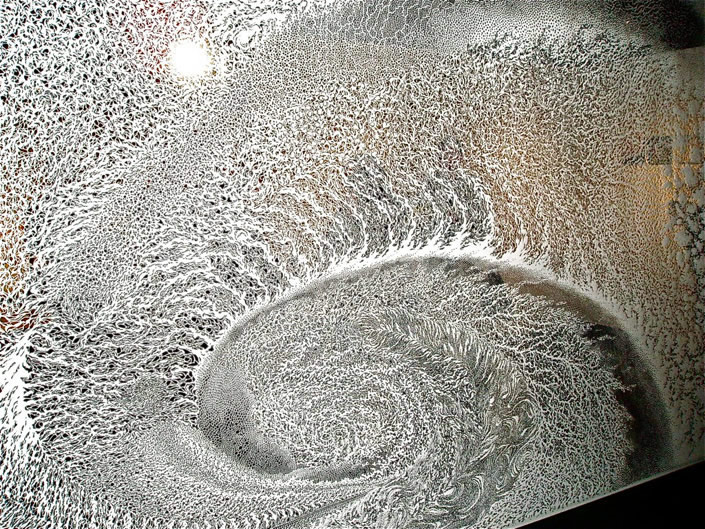 "Vortex" is the latest art installation by Tomoko Shioyasu; her work was presented in a group show at the Japan Society Gallery in New York City. Tomoko's technique is all about "overlapping cuts in large, wide sheets of paper using utility knives, soldering-iron works, in which she creates images by melting holes in special synthetic paper, and drawings, using acrylics or charcoal." [1]
Notes about the artist (from bio published at ByeByeKitty!):
Tomoko Shioyasu's work is based on the traditional art of paper cutting, which she transforms into minimal sculptural forms. The delicate white membranes of Vortex are concerned with reference rather than illusion, space rather than image, and with modulating flows of energy. Asked about what she regarded as content in her work, Shioyasu replied, "Simply nature itself, particularly that which has existed over an extended period of time—rocks, trees, water channels, cells. I want to look into the essence and roots of life, making works that focus on these basic forms."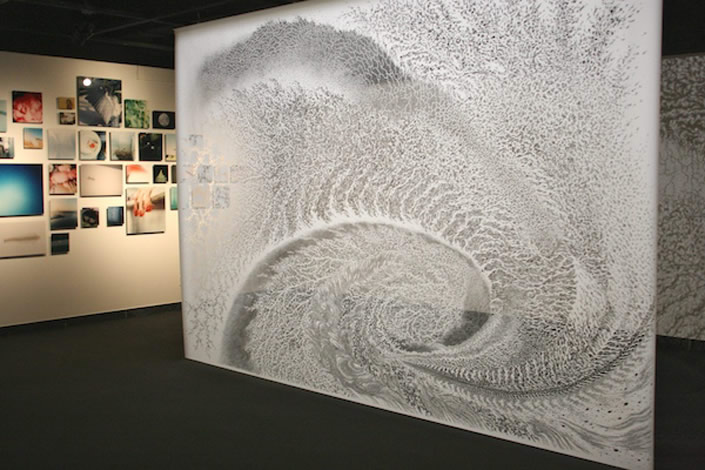 Top: "Vortex" 9 x12 inches. Bottom: "Blessing Wall" (2006), and
"Waterfall" (2007) on double tracing paper.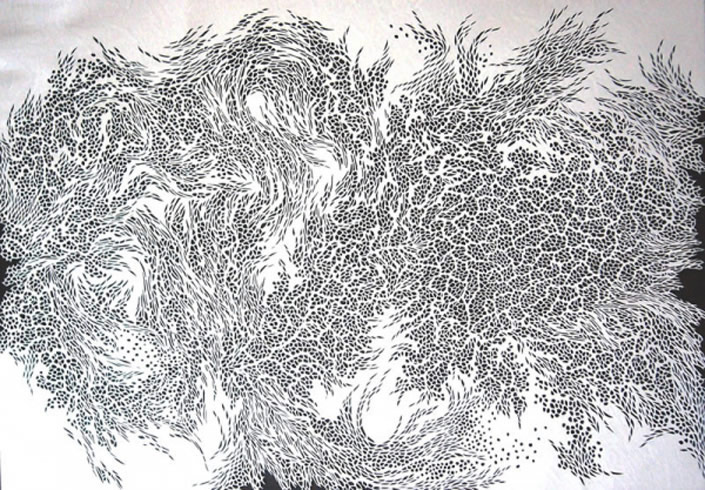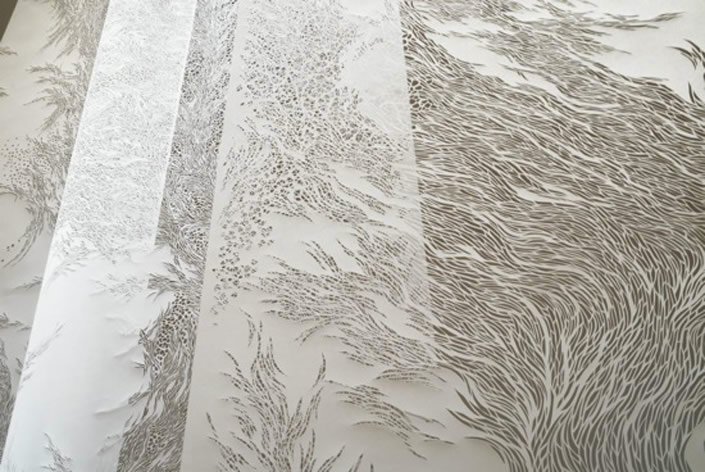 1. "Tomoko Shioyasu "Cutting Insights," Scai the Bathhouse, retreived on March 19th, 2011.

Artwork © Tomoko Shioyasu

Link via My Modern Met