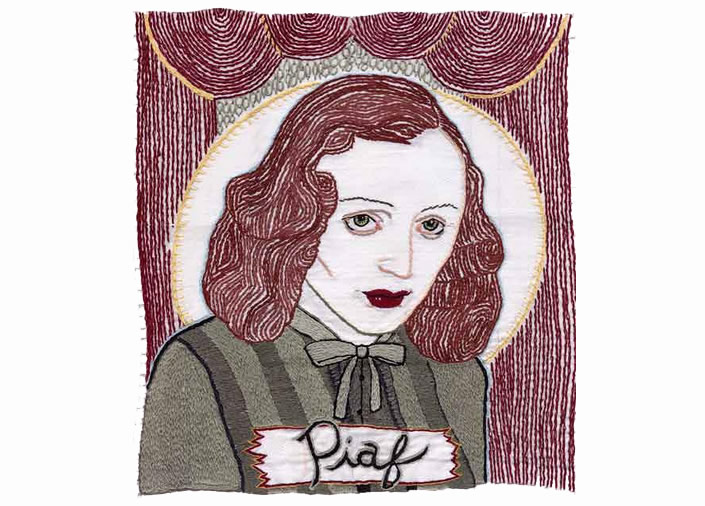 The art needlework of Jenny Hart. View more at Flickr.
Notes about the artist (from bio):
Jenny Hart (b. 1972 in Iowa City, IA) is an artist, author and independent designer based in Austin, Texas. She is also the founder of Sublime Stitching, a design company launched in 2001 to revitalize the craft of hand embroidery. Jenny's work has appeared in publications such as Spin, Nylon, Rolling Stone, Venus, The Face, Bust and Juxtapoz. […]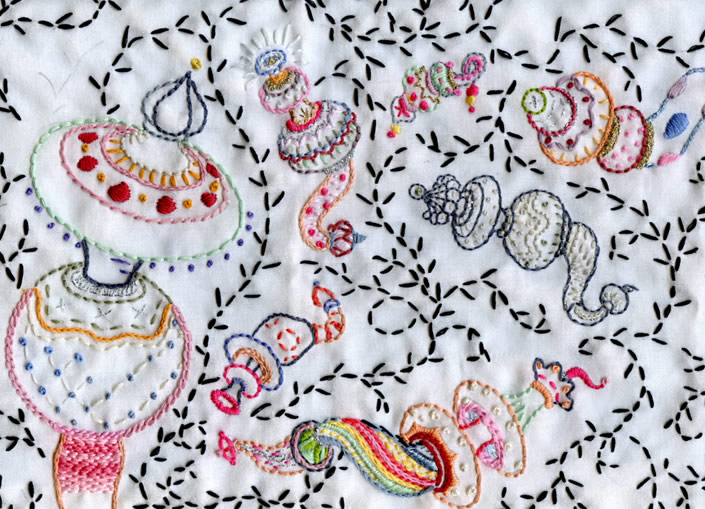 Top: A collaborative project by Jenny Hart and Jim Woodring.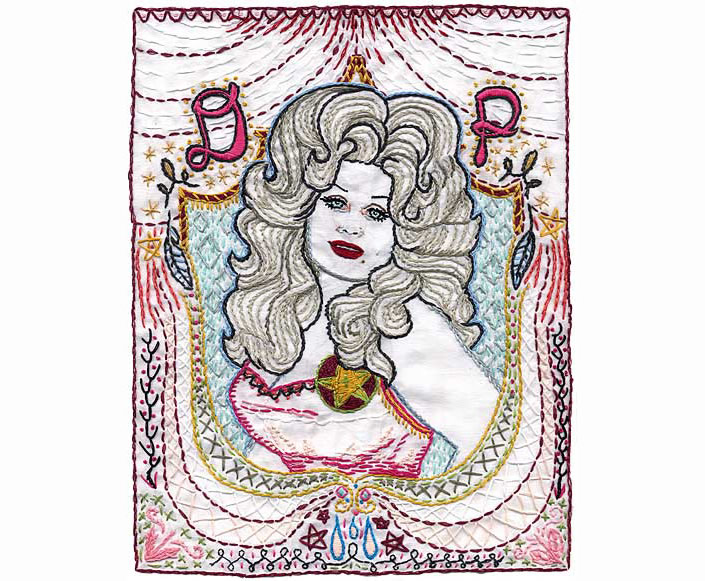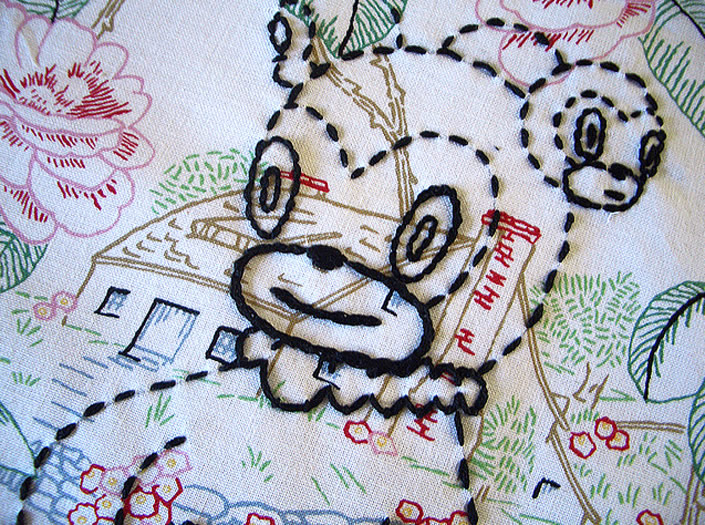 Top: A sneak peek at a collaboration with Gary Baseman for his show at Corey Helford Gallery in Los Angeles.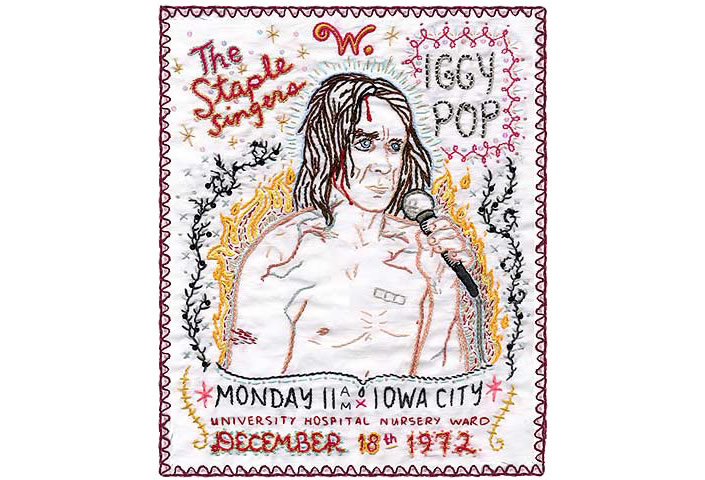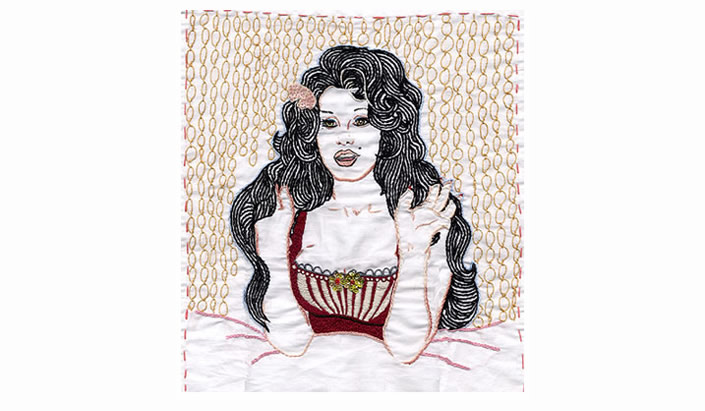 Artwork © Jenny Hart

Link via NFGraphics