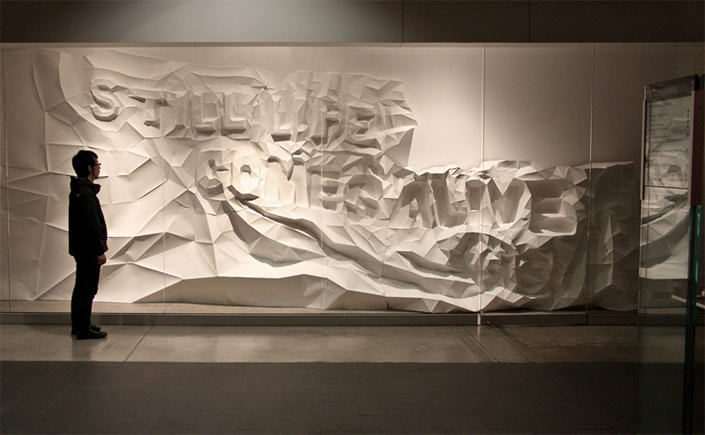 "Still Life Comes Alive" is a typographical installation by creative director Kyosuke Nishida, art directors Brian Li and Sean Yendrys, and other team members: Dominic Liu, Stefan Spec,  and Duc Tran.
Notes about project (from Brian Li's website):
[…] using thousands of pieces of paper folded and glued together to form the sentence that describes and illustrates the concept. The topographic shape transitions from the still nature of paper to the mountaneous organic structure, while keeping its geometric character.

The idea started on paper, with sketches and concepts that were translated to the final design on the computer, to the final 3d shape, back to paper. Building the gigantic sculpture was pretty intense and we wouldn't have been able to do it without the help of all the friends who kindly lent a hand, for which we are very grateful.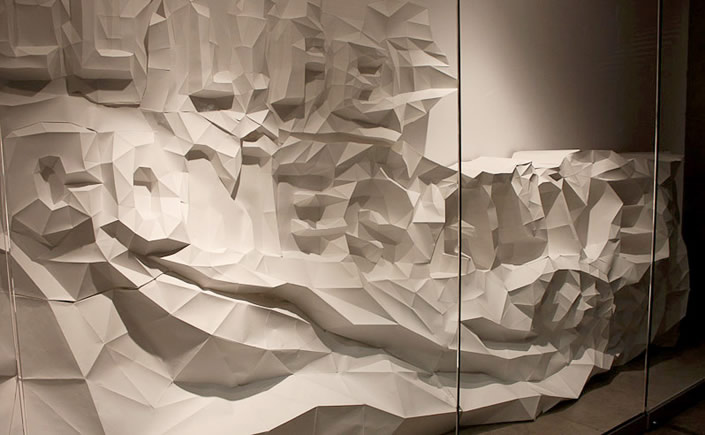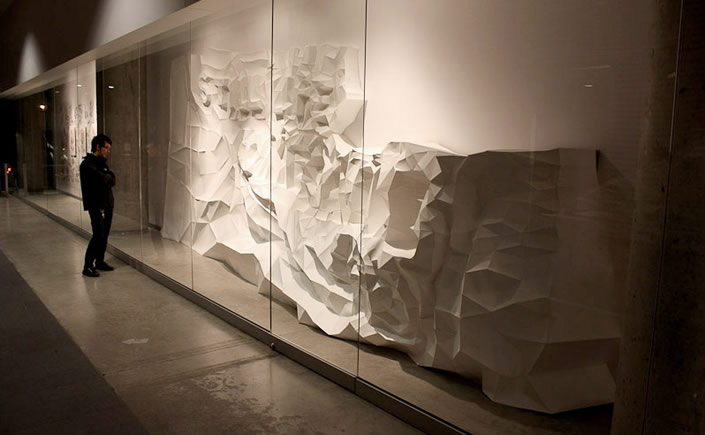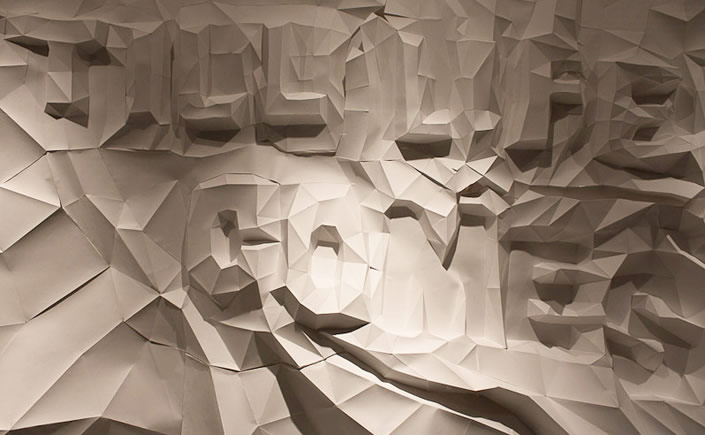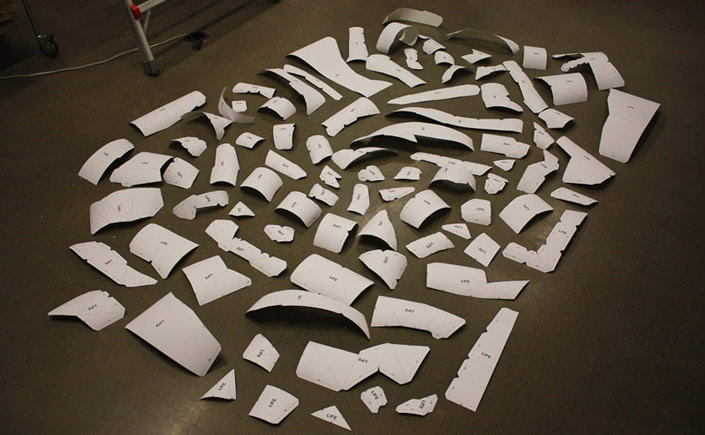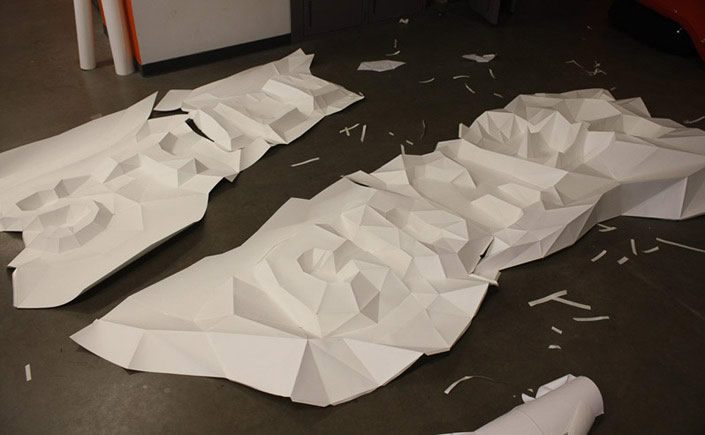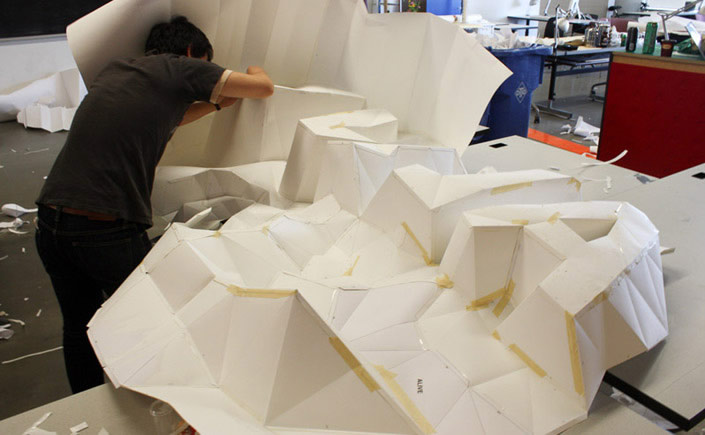 Link via Collosal