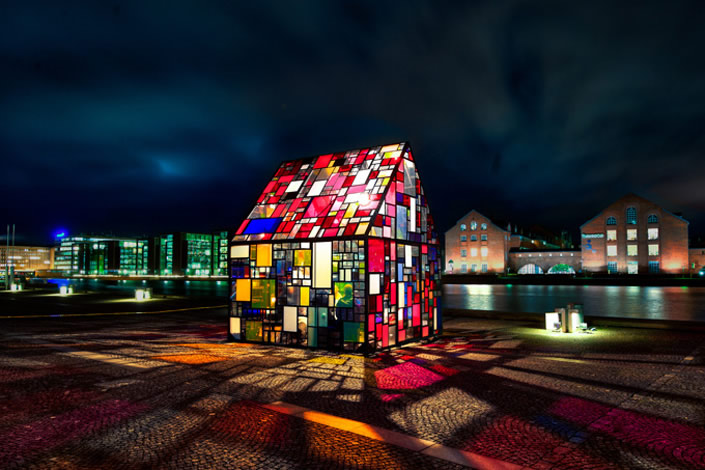 "Kolonihavehus" is a colorful outdoor sculpture by Tom Fruin.
Notes about this project (from The Cultivated Mind):
[….] (12 x 12 x 14 feet) consisting of a thousand pieces of found plexiglass. It was built in collaboration between New York based artist Tom Fruin and CoReact. The installation is located in the open riverfront plaza of the Royal Danish Library in Copenhagen, Denmark. The installation largely resembles the form of a simple house clad in a vibrant and complex skin of plexiglass squares and steel framing, offering a visual and lighting effect close to a stained glass window. Kolonihavehus is fully constructed from hand-cut, and hand-welded steel picture frames which have been arranged to hold a single piece of found plexiglass.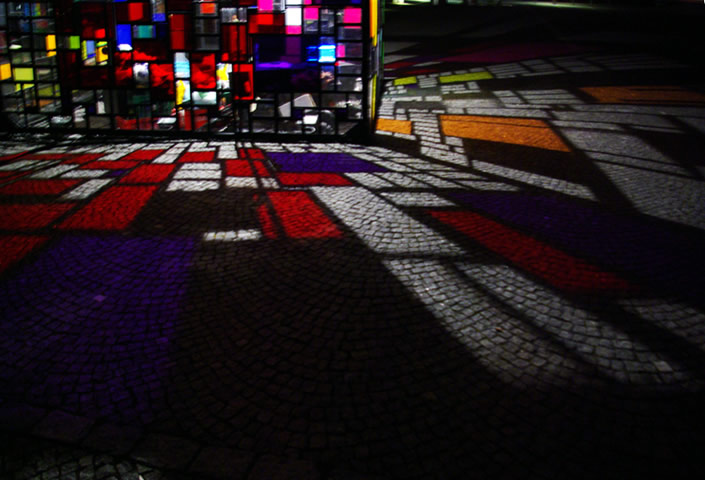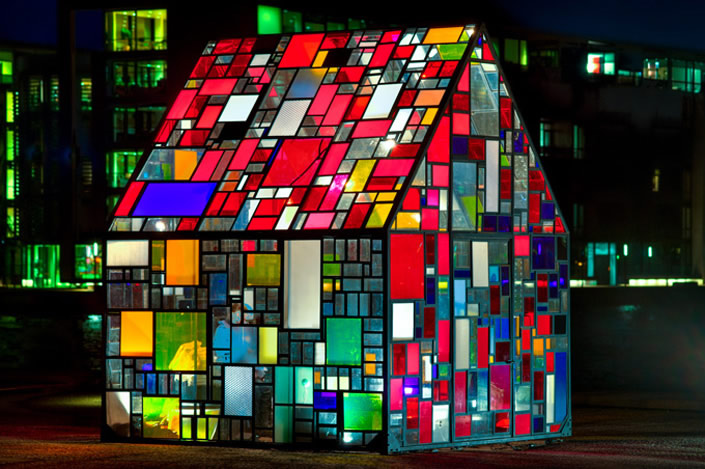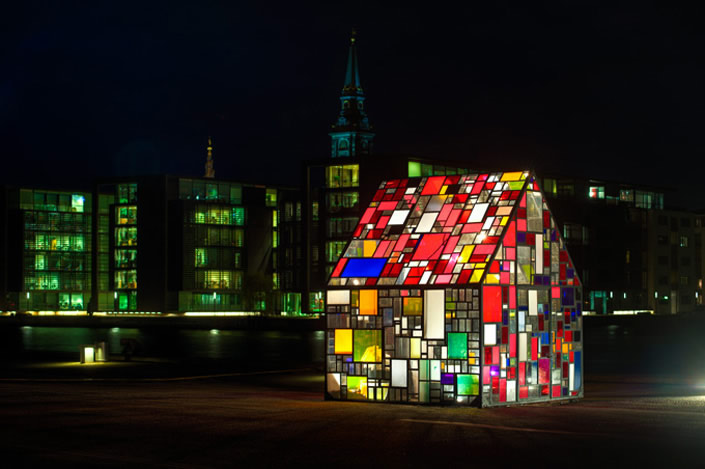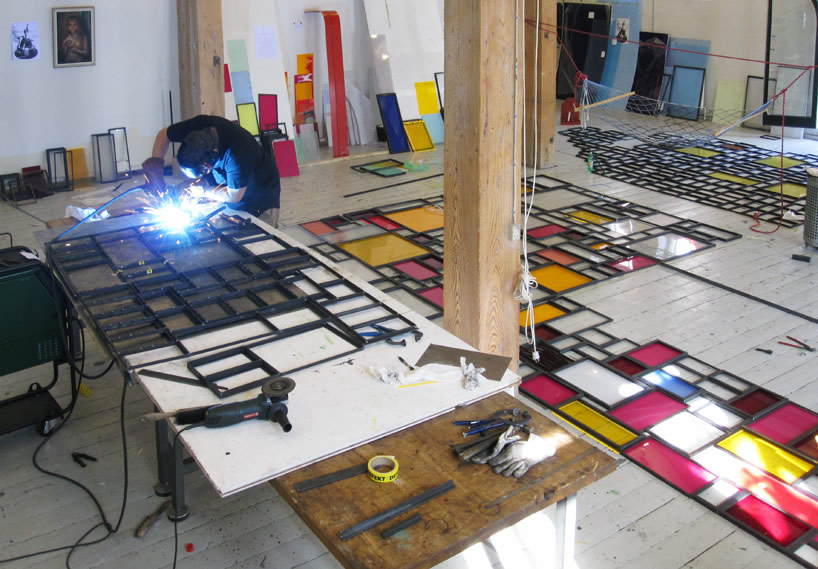 Link via Dornob