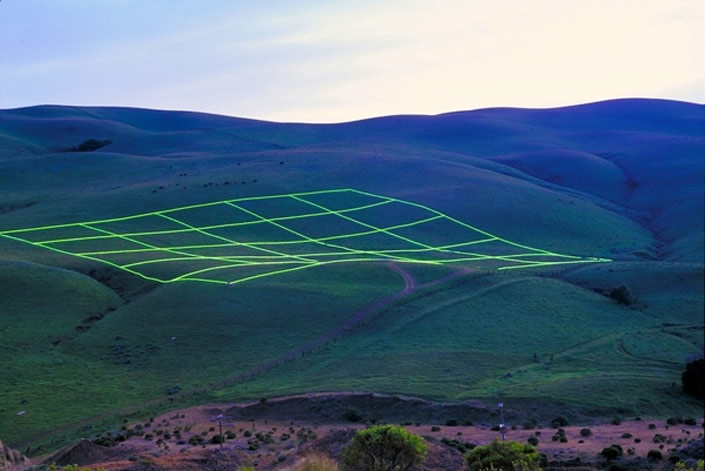 "Luminous Earth Grid" is an outdoor art installation by Stuart Williams. It is a project co-sponsored by The New York Foundation for the Arts and Intersection for the Arts (San Francisco).
Official notes about "Luminous Earth Grid":
Luminous Earth Grid, an array of 1,680 energy-efficient fluorescent lamps, swept over 10 acres of undulating landscape, 50 miles north of San Francisco. Said the artist, "I see the project as a poetic statement on the potential harmony between technology and nature." Over a five year period, Williams launched a rigorous fund raising campaign throughout Northern California, and raised nearly half a million dollars to realize the massive project. It was widely acclaimed by critics around the globe and drew tens of thousands of visitors.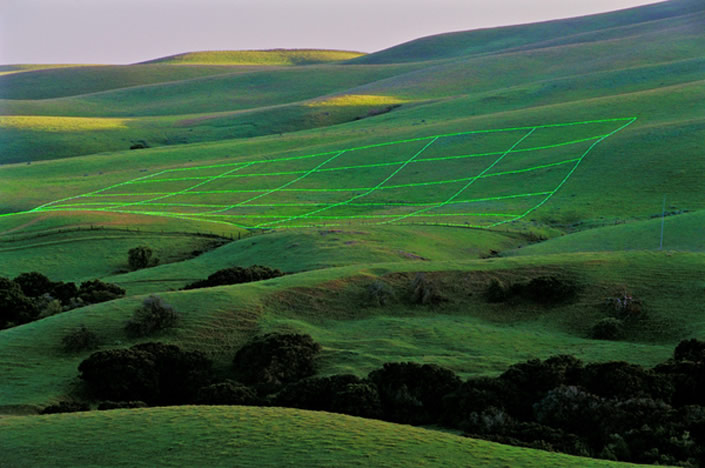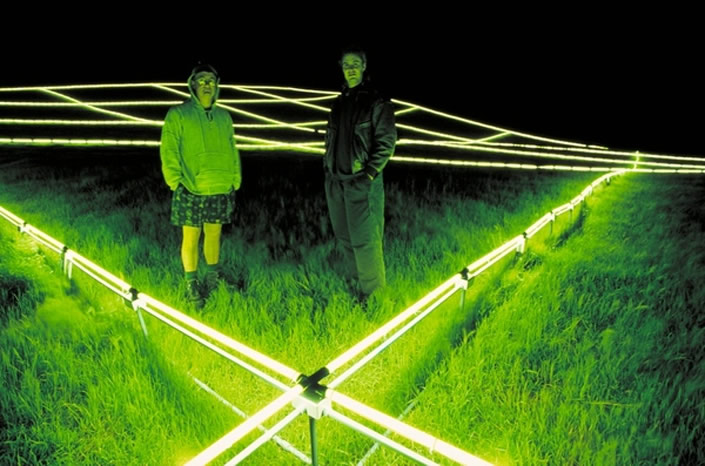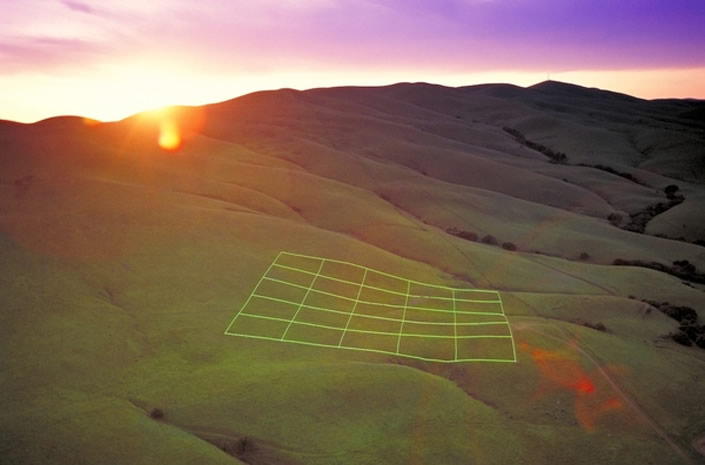 Photos © Craig Collins

Link via Triangulation