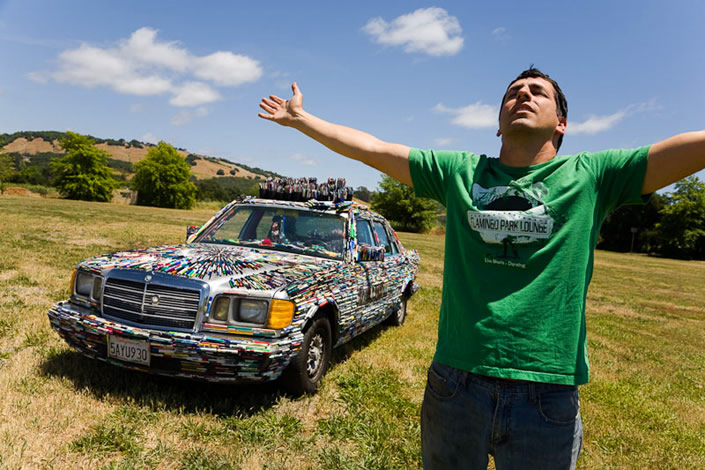 Designer Costas Schuler has created the "Mercedes Pens," which is a 1981 300SD Mercedes Benz covered in over 10,000 recycled markers and pens. He uses this vehicle to drive around on a daily basis.
Notes about the artist (from "About the Pen Guy"):
Costas Schuler is graphic/web designer and owner of Envisionary Design by day and the Pen Guy the rest of the time. He has managed to collect and reuse over over 10,000 dead pens in the past five years for his Mercedes Pens art car. Most of the pens have been donated from schools, business, thrift shops and by mail from around the country and even from other parts of the world. He is also married with three beautiful girls.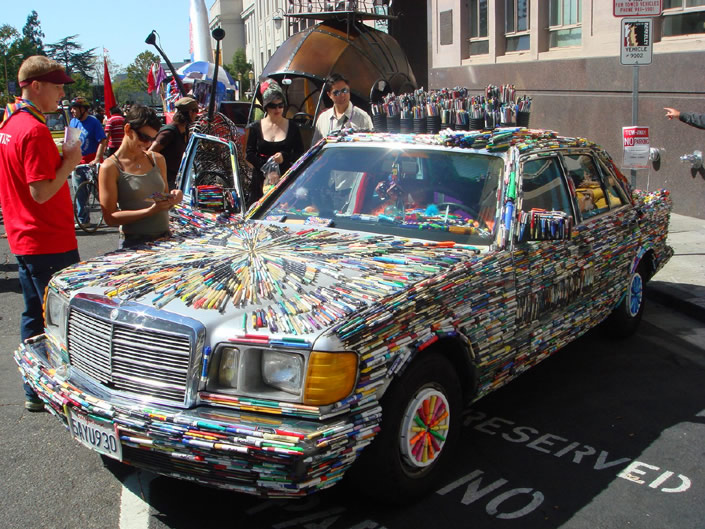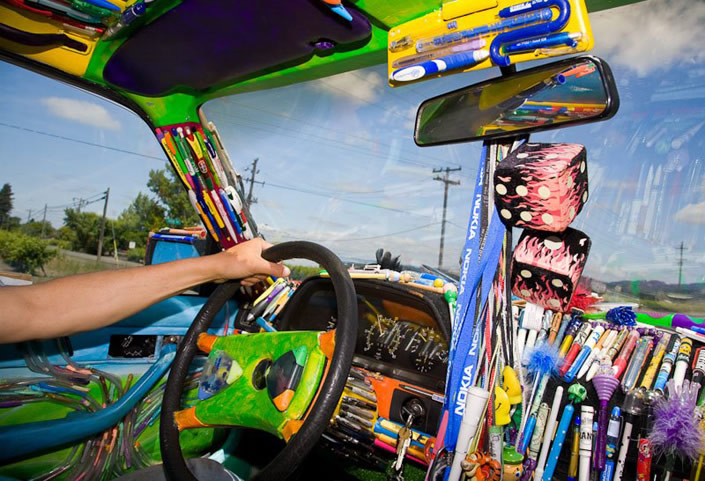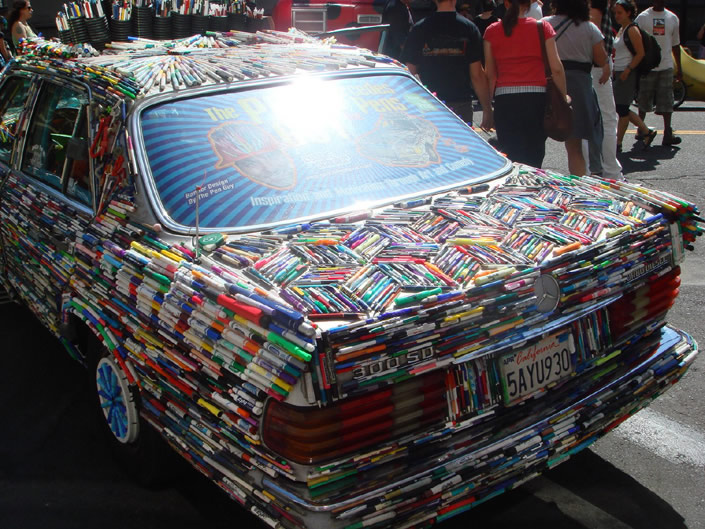 Photos © Costas Schuler

Link via Dude Craft