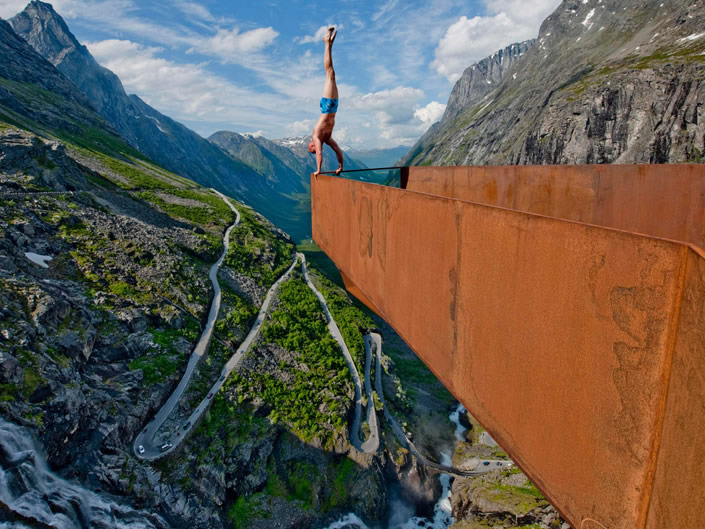 These are a small number of photos from a large series entitled "Eyewitness" published at guardian.co.uk.
Top: Eskil Ronningsbakken, who describes himself as an 'extreme artist', performs one of a series of stunts at a mountain lookout point in Trollstigen, Norway. Photo © Sindre Lundvold.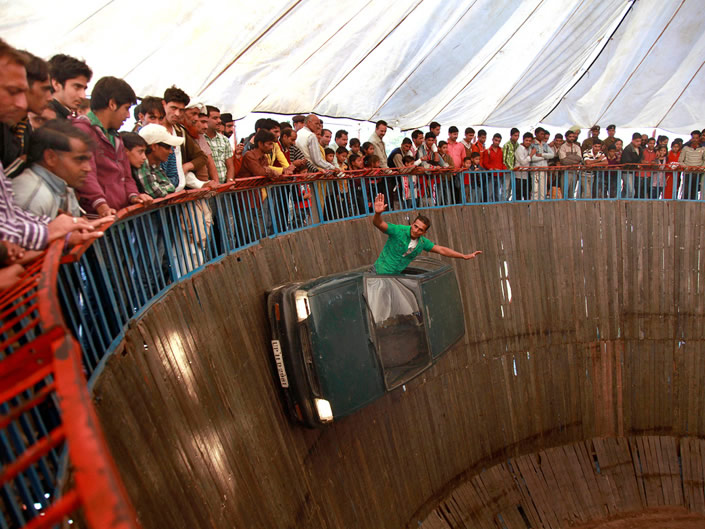 A stuntman displays his daring during Jhiri Mela, a fair held every November in memory of a farmer who killed himself in the face of unjust demands from a landlord. Photo © Channi Anand.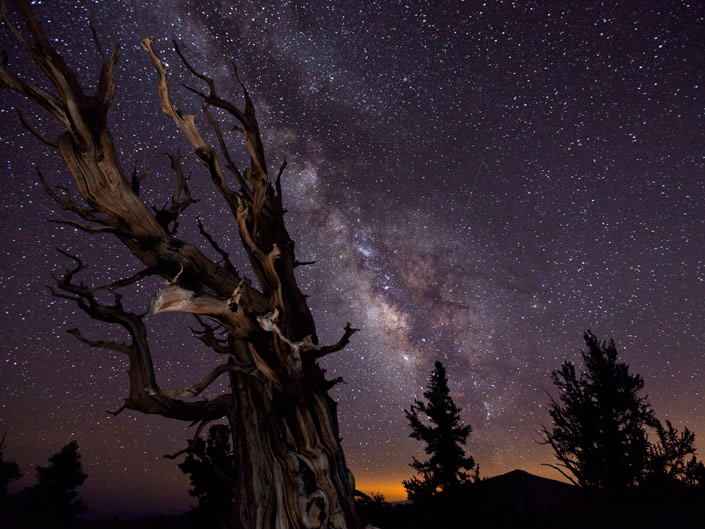 An ancient bristlecone pine against the Milky Way as a meteor streaks across the sky in the White mountains, California, was the winning entry in this year's astronomy photographer of the year competition. Photo © Tom Lowe.
An aerial view of Manhattan at night which shows the Empire State and Chrysler buildings. It is part of a collection for a book, New York at Night by British photographer Jason Hawkes. Photo © Jason Hawkes.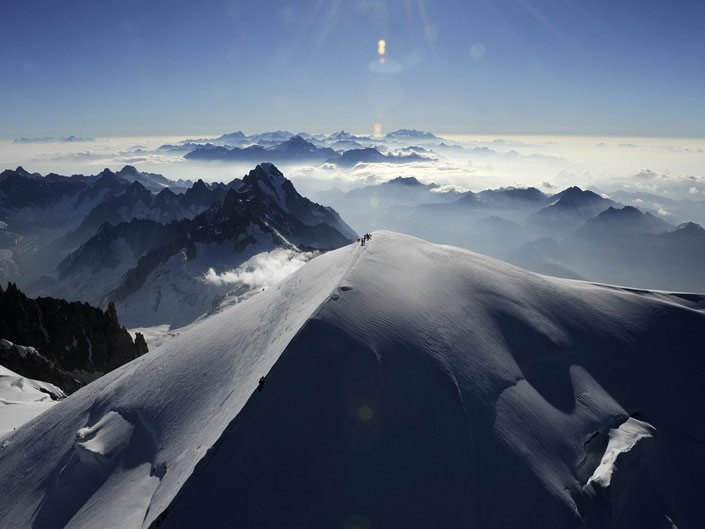 An aerial picture of Mont Blanc. The mountain has lost 45cms from its official height within the past two years. It is now measured at 4,810.45 metres (15,782ft 3in). Its height is currently checked every two years, as the thickness of the snow and ice cap at the summit varies. Photo © Philippe Desmazes.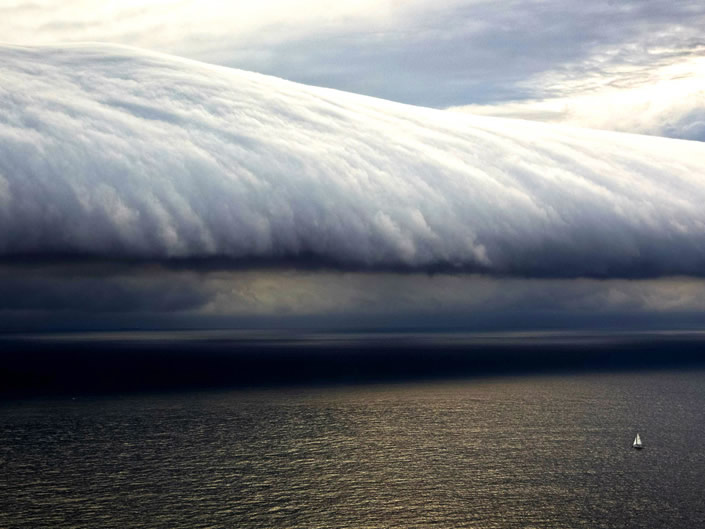 A competitor in the 66th Sydney to Hobart yacht race heads into a storm front. This year's ocean race has been hit by thunderstorms and hail, but only one boat has withdrawn. Photo © Carlo Borlenghi.
Link via guardian.co.uk