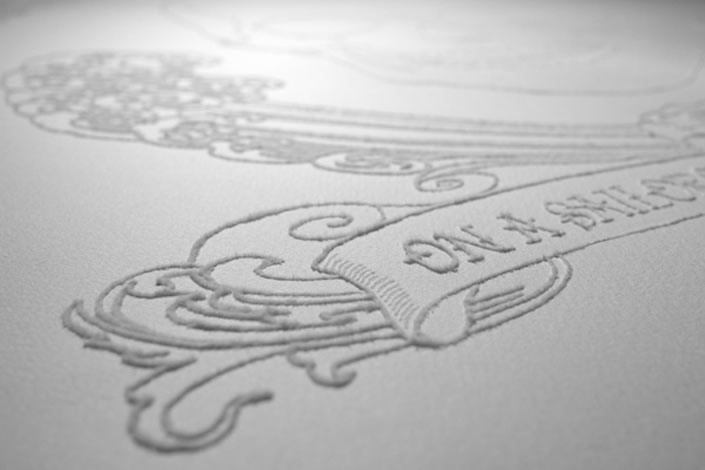 Using a tattoo machine like a pen, Jacob Dahlstrup outlines a skull and flowers on heavy watercolor paper.
Notes from the artist's statement:
Key to my practice is a process of calculated spontaneity and pre planned coincidence through which I work primarily with a combination of drawing and installation. Through merging of material and context I explore the visual language of nautical folklore, which tells the story of faith, hope, love, and the struggle to get to the non-existing point in the horizon.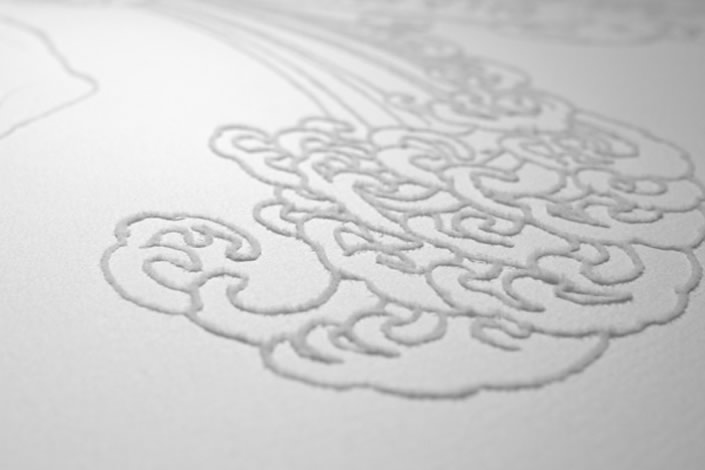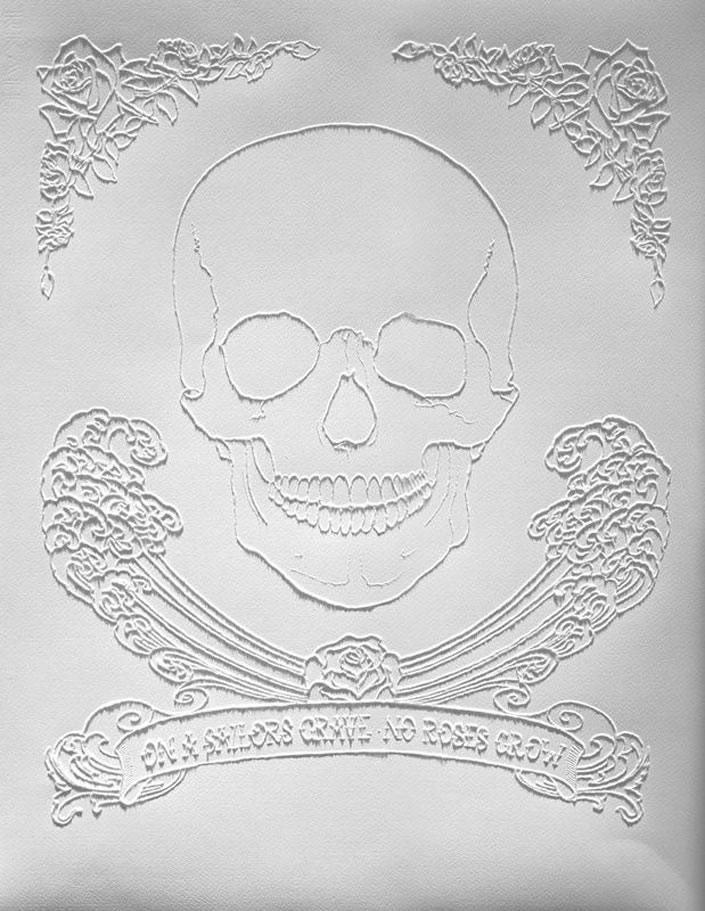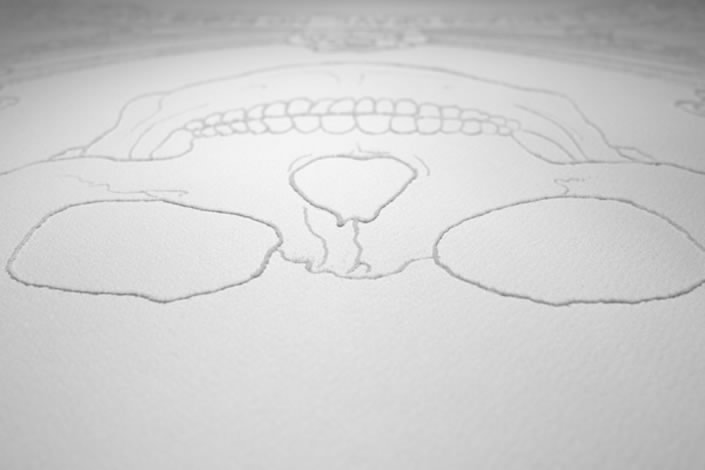 Below: "100 hour drawing," it took 38 days for Dalhstrup to draw this skull.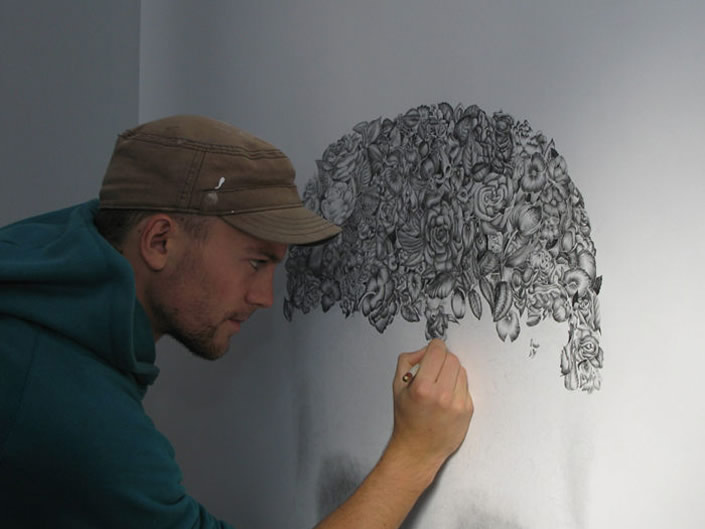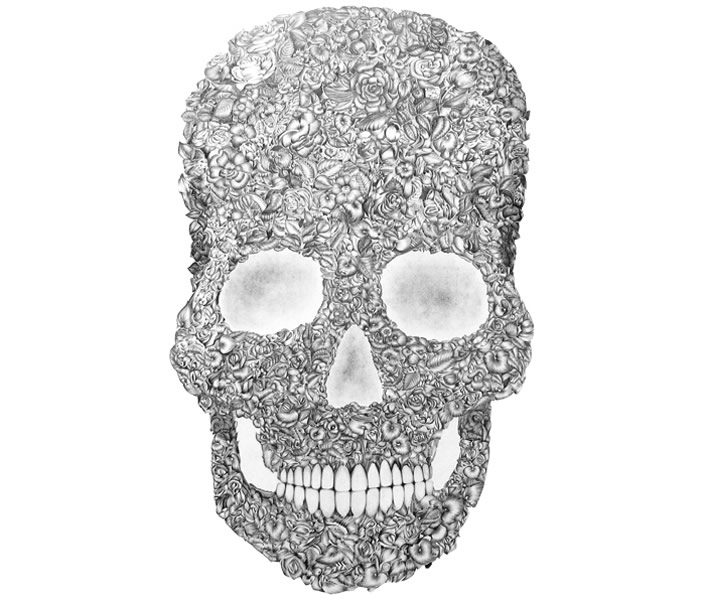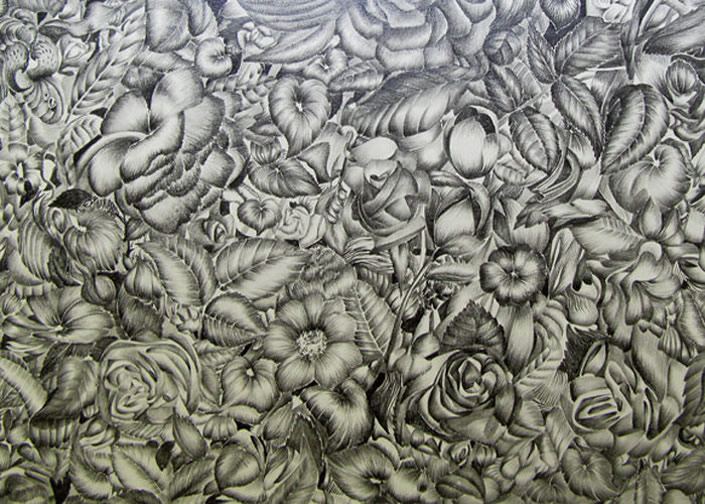 Photos © Jacob  Dahlstrup

Link via Fubiz