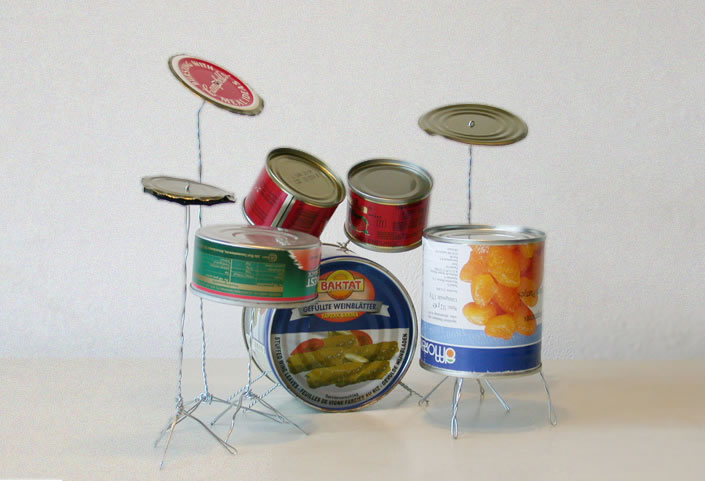 Artist Helmet Smits has ongoing flow of witty ideas for sculptures and public installations.
Top: Drum Kit, 2003, tin cans and metal wire, L 27 cm W 22 cm H 16 cm.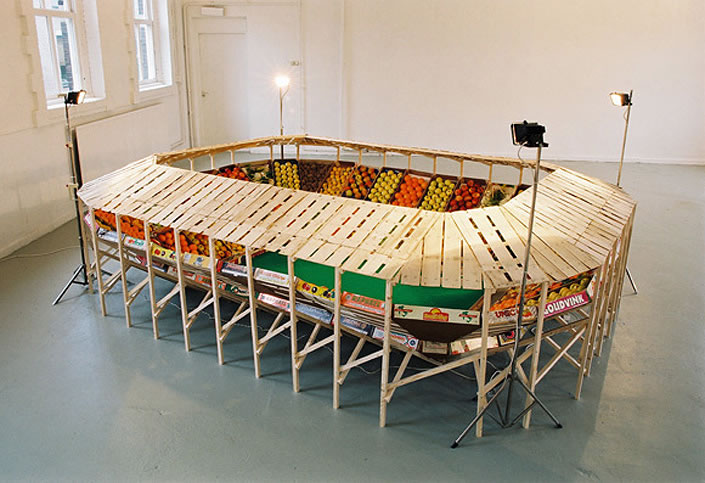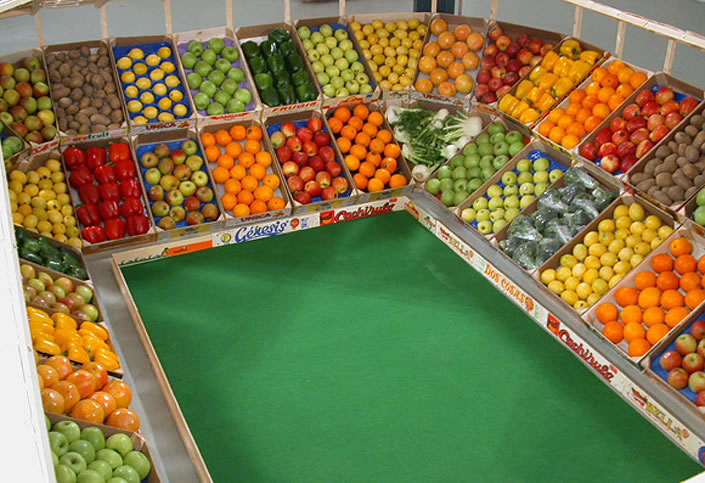 Football Stadium, 2002, Fruit crate boxes, fruit, wood, stands, halogen work lights and grass carpet; L 450 cm W 350 cm H 170 cm. Photo (overall shot) by Madeleine Heijmans.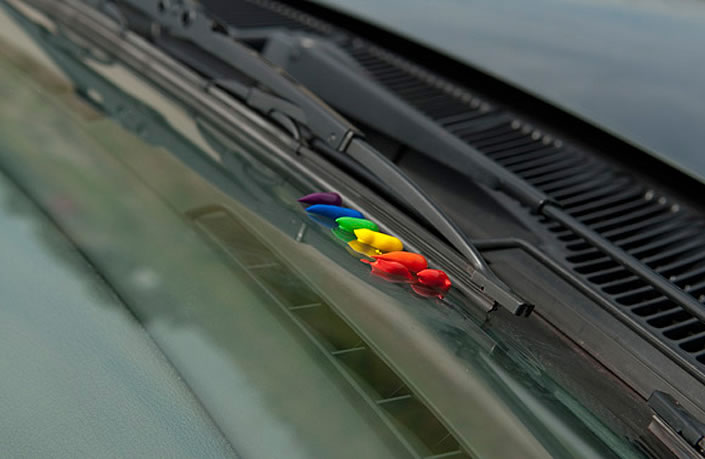 Rainbow, 2010, acrylic paint. Photos by Lotte Stekelenburg.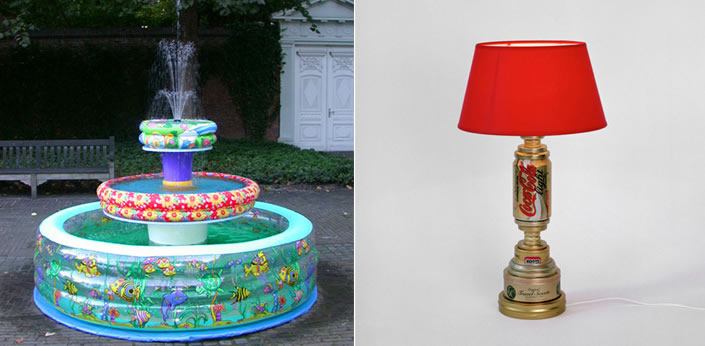 Left: Paddling Pool Fountain, 2003, inflatable paddling pools, buckets, water pump, 3-head spray head, PVC, wood, tarp, glue and paint; L 234 cm W 234 cm H 280 cm. Right: Coca-Cola Light, 2006, tin packaging, tin lids, wire end, light socket, electrics and lamp shade; L 28 cm W 28 cm H 45 cm. Photo by Rick Messemaker.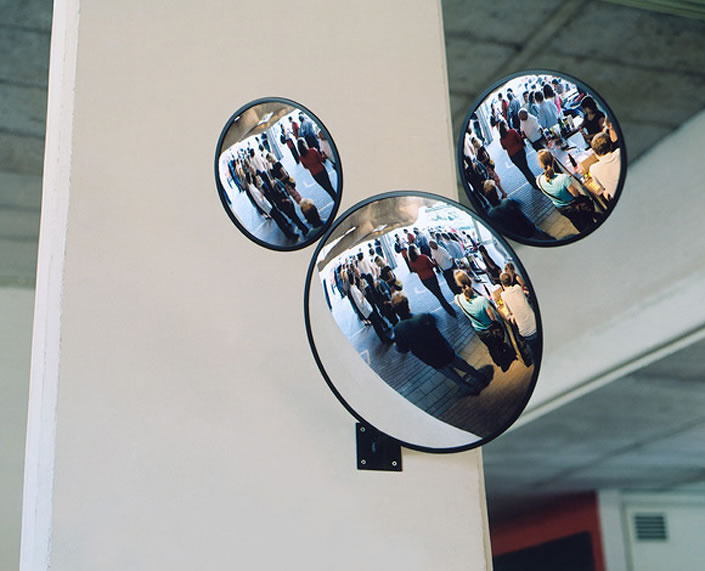 Mickey, 2005, observation mirrors and metal; L 90 cm W 50 cm H 70 cm. Photo by Rick Messemaker.
Artwork © Helmet Smits

Link via This Blog Rules