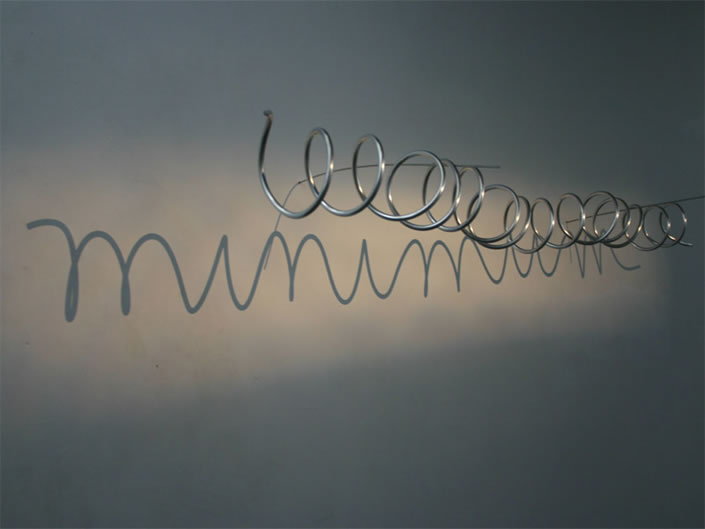 Fabulous art creations by Fred Eerdekens.
Top: minimum (2004), Aluminium. 168 x 16 x 18 cm.
Notes about the artist (from Eerdeken's website):
Entering the artistic space of Fred Eerdekens places the spectator in a semantic landscape in which what one had thought of as stable meanings are continually twisted and turned. What better way to figurize this than by letting the spectators themselves 'twist and turn' in trying to make sense of the objects. In spiralling around the objects, they in fact become direct figures of the play of logic that rules the objects. After the linguistic turn, and in the wake of post-structuralist thought, the topography of our mental landscapes has become increasingly intricate. The work of Fred Eerdekens attests to this fact and it provides a conceptual map of this, in many places still unknown territory.
Neo Deo (2002), Synthetic material, light projector. 1400 x 400 cm.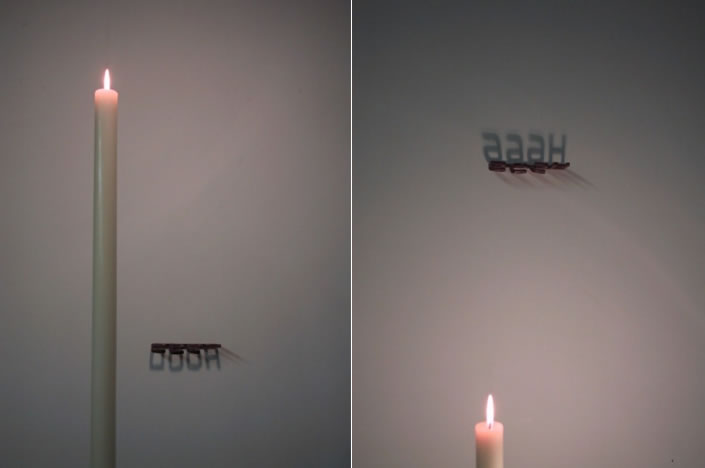 ooohaaah (2004) Bronze, candle, candle stick. 15 x 3 x 6 cm.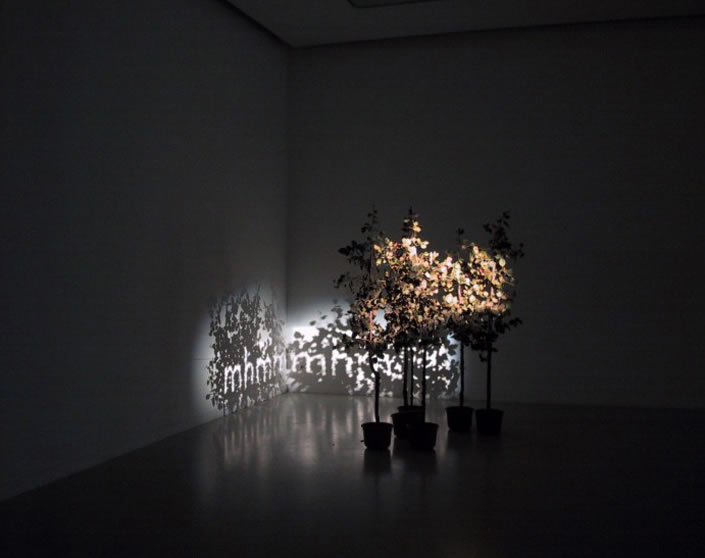 mhmmmhm (2002), Artificial trees, 2 light projectors. 250 x 250 x 200 cm.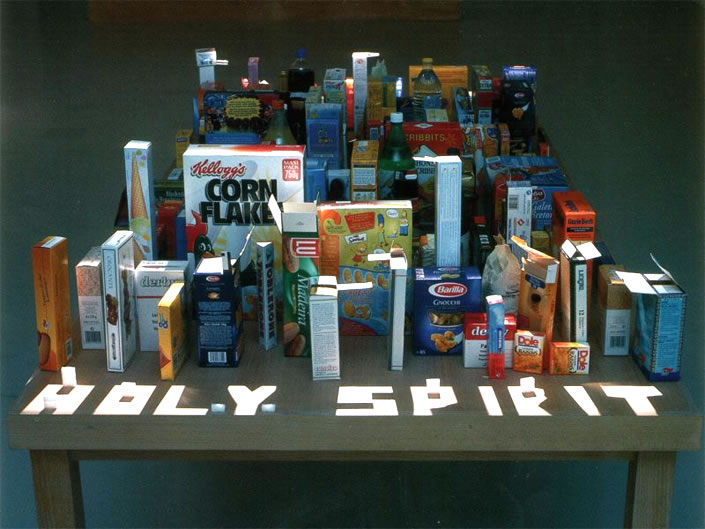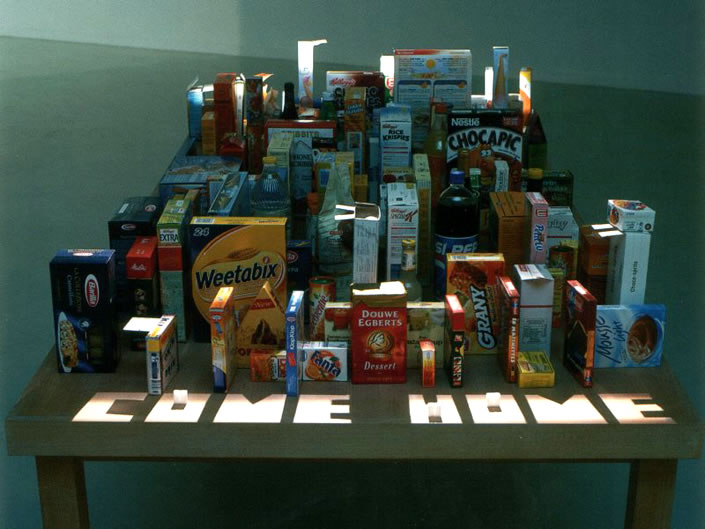 Holy Spirit Come Home (1997), Table, groceries, 2 light projectors. 248 x 125 x 105 cm.
Link via Koning and Abduzeedo