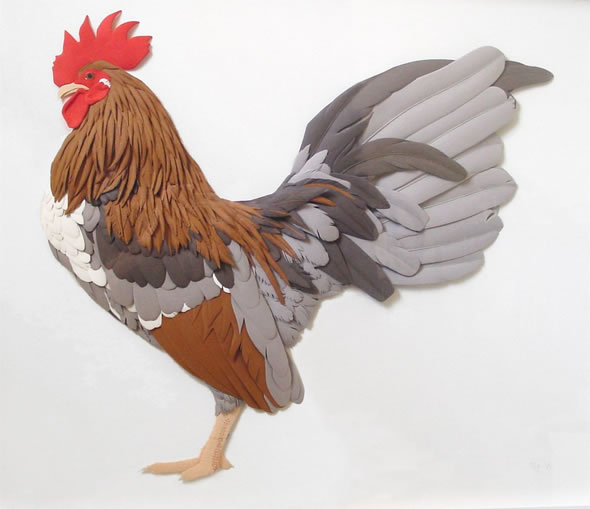 Bas-relief paper sculptures by Papernoodle. Every piece of paper is cut, curled, embossed, torn, or scored by hand, and then assembled.
Notes from the artist:
(…) When people say "paper sculpture", it usually means that it's a bas-relief sculpture made of paper. The most common bas-relief example would be the images on coins. You recognize the shapes not by color or lines, but by the shadows on the uneven surface created by light. To make a bas-relief paper sculpture, paper pieces are cut and manipulated and pasted on the background. One of paper sculpture's characteristics would be that it has a floating effect. This effect is achieved by putting a support behind the object when it's glued to the background. My paper sculptures are usually less than an 1″ deep, and they need to be framed.