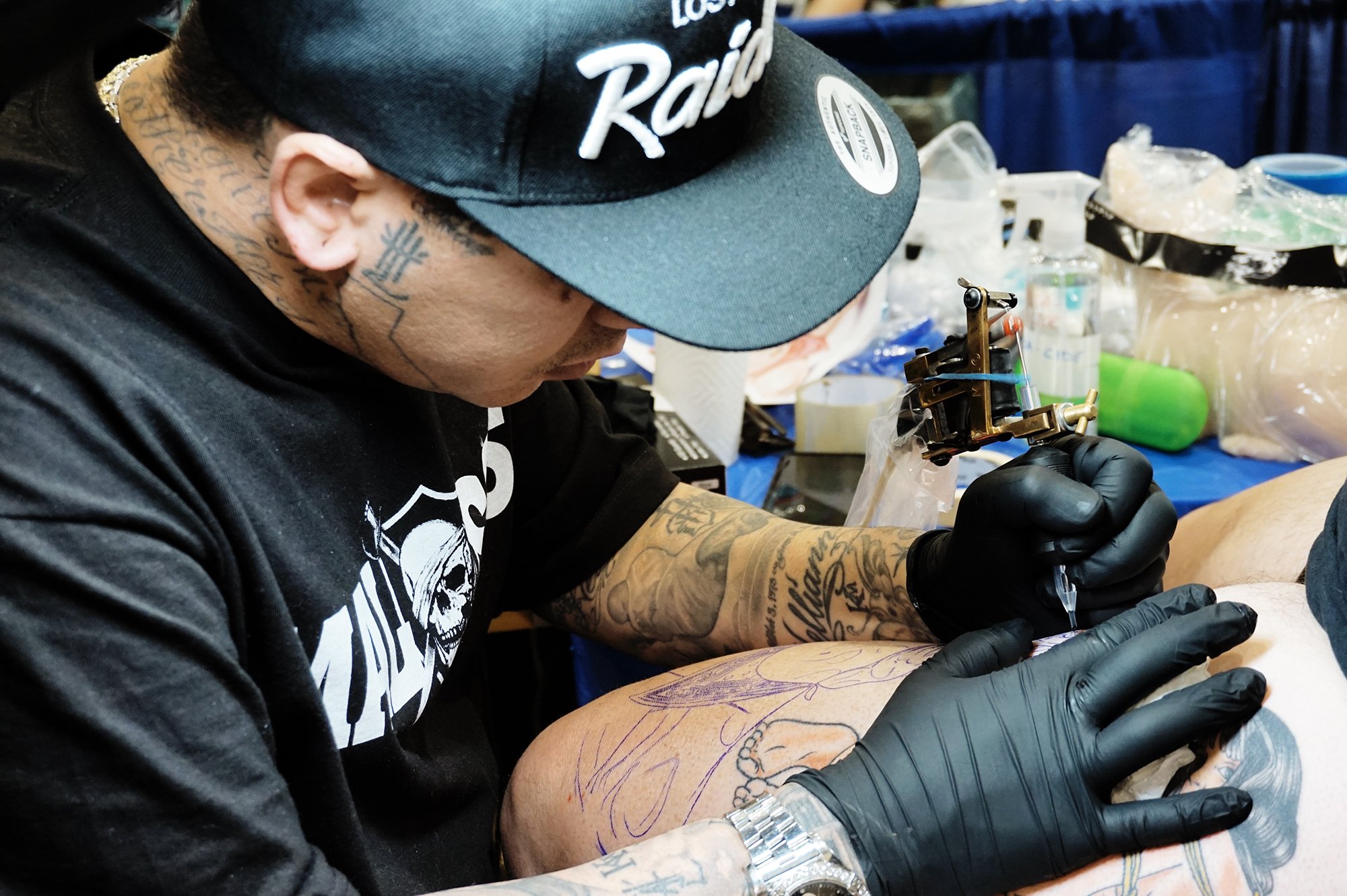 Tommy Montoya has seen firsthand both the underground and the mainstream of the tattoo scene. Recognized for his 20-year commitment to West Coast black-and-gray tattooing, Montoya, a California-based artist, rose to international prominence after appearing on the television show "NY Ink" (2011–2013).
Tommy Montoya and Ryan Ashley Malarkey headlined the 2019 "Feather Falls Tattoo Expo" in Oroville, California — both were interviewed by Scene360 and were adored by attendees. We met with Montoya in the convention center's only quiet space — a bodybuilding gym adjacent to the convention center. We all laughed at the muscle equipment that surrounded us, but I, my colleague, and Montoya will never forget that day. That 35-minute interview was quite remarkable.
Above: Tattooist Montoya in action at the Feather Falls Tattoo Expo in north California.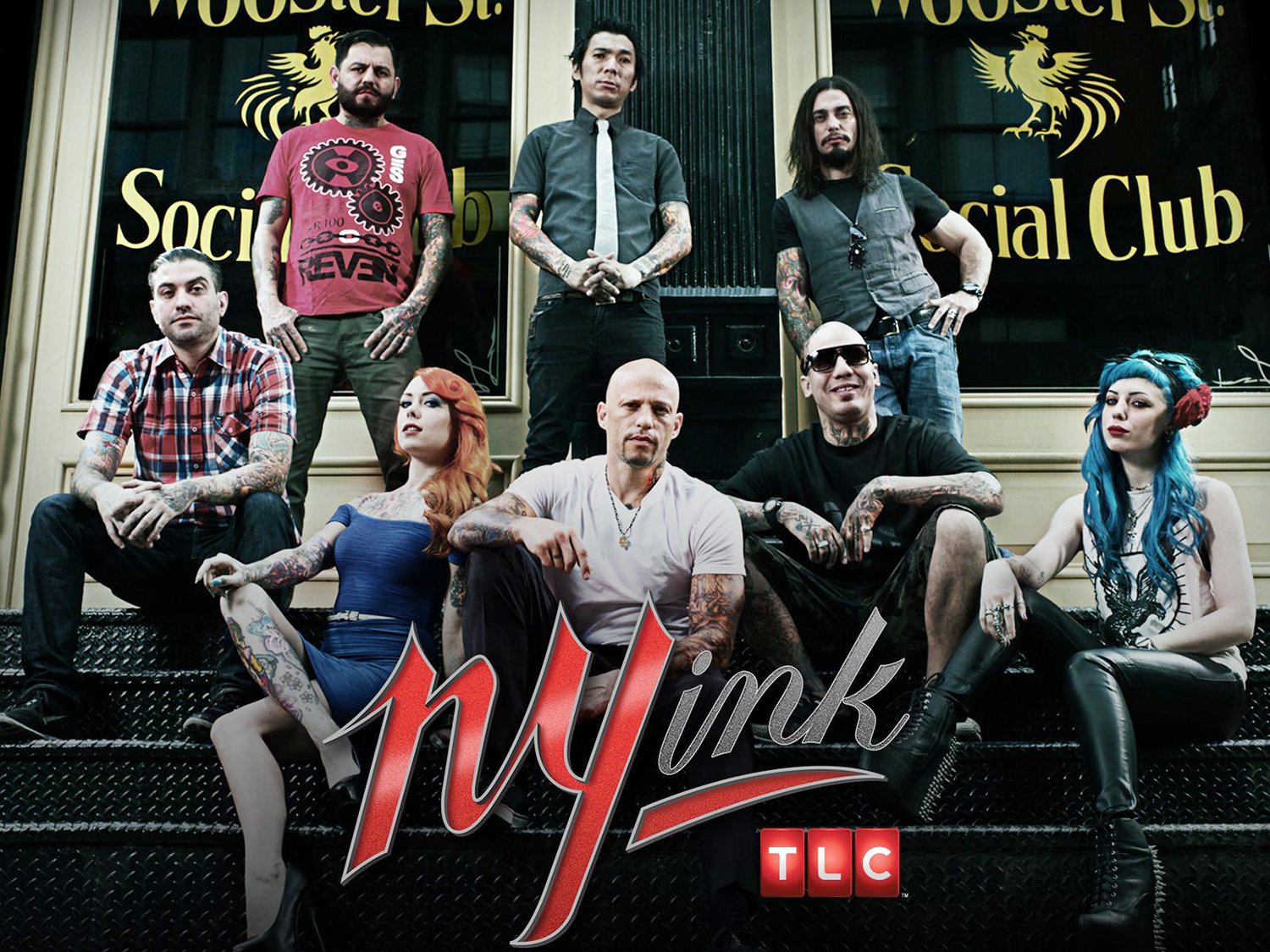 Montoya was one of the stars of the TV show, "NY Ink."
In the last decade, TV shows "Miami Ink," "NY Ink," and "LA Ink" have contributed to the mass acceptance of tattooing and the growth of the industry.
I'm not going to lie, the industry has changed, and it's blown up! It has become mainstream, and like you were saying, there's kids coming out of art school. They're amazing right out of the gate. That's the product of our hard work. Those that started when I started and started before, you know, it was a down and dirty industry. You had to be tough. You had to be persistent. It was just a rough industry, and now anybody could get in. Any art student, you don't have to be from a hood (or a rough upbringing), or a biker, or a gangster, or military.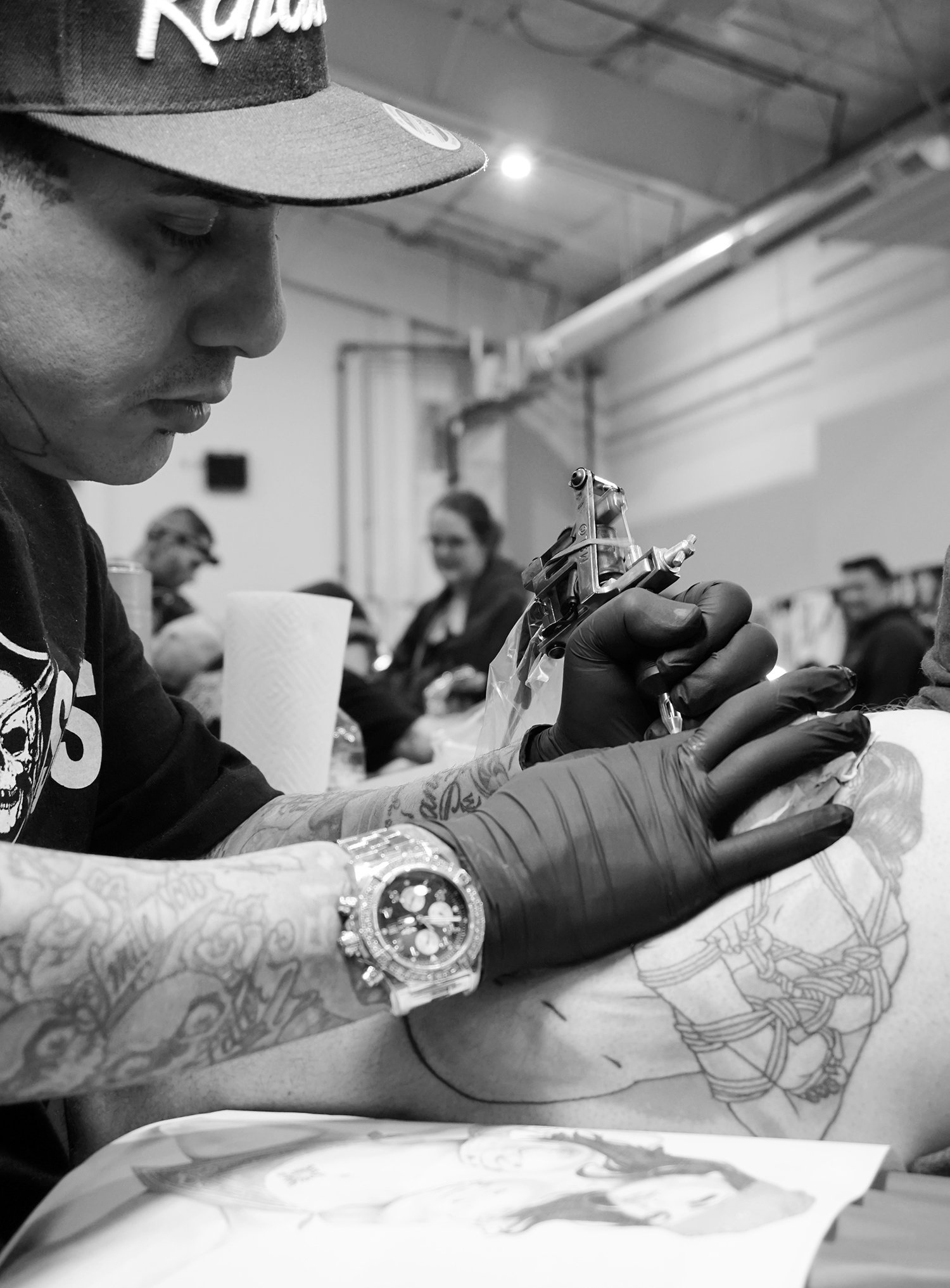 Montoya headlining in the north California convention.
Are you overwhelmed with the industry now?
Not at all. I'm blessed that it's gone this way. I wouldn't want it any other way, because it keeps me pumped up; it keeps me trying to get better every day. It keeps me motivated, because with all these new kids, you can't slack. It is sad, but even the old-schoolers have got to change with it, or they'll get left behind.
It's amazing! It's a profession. It's no longer just "Oh, let's tattoo something barbaric…" It' not in the ranks of prostitution and drug dealing anymore. We're actually a recognized profession. I'm blessed, and all the artists are blessed. The better it gets, the better it's going to make you.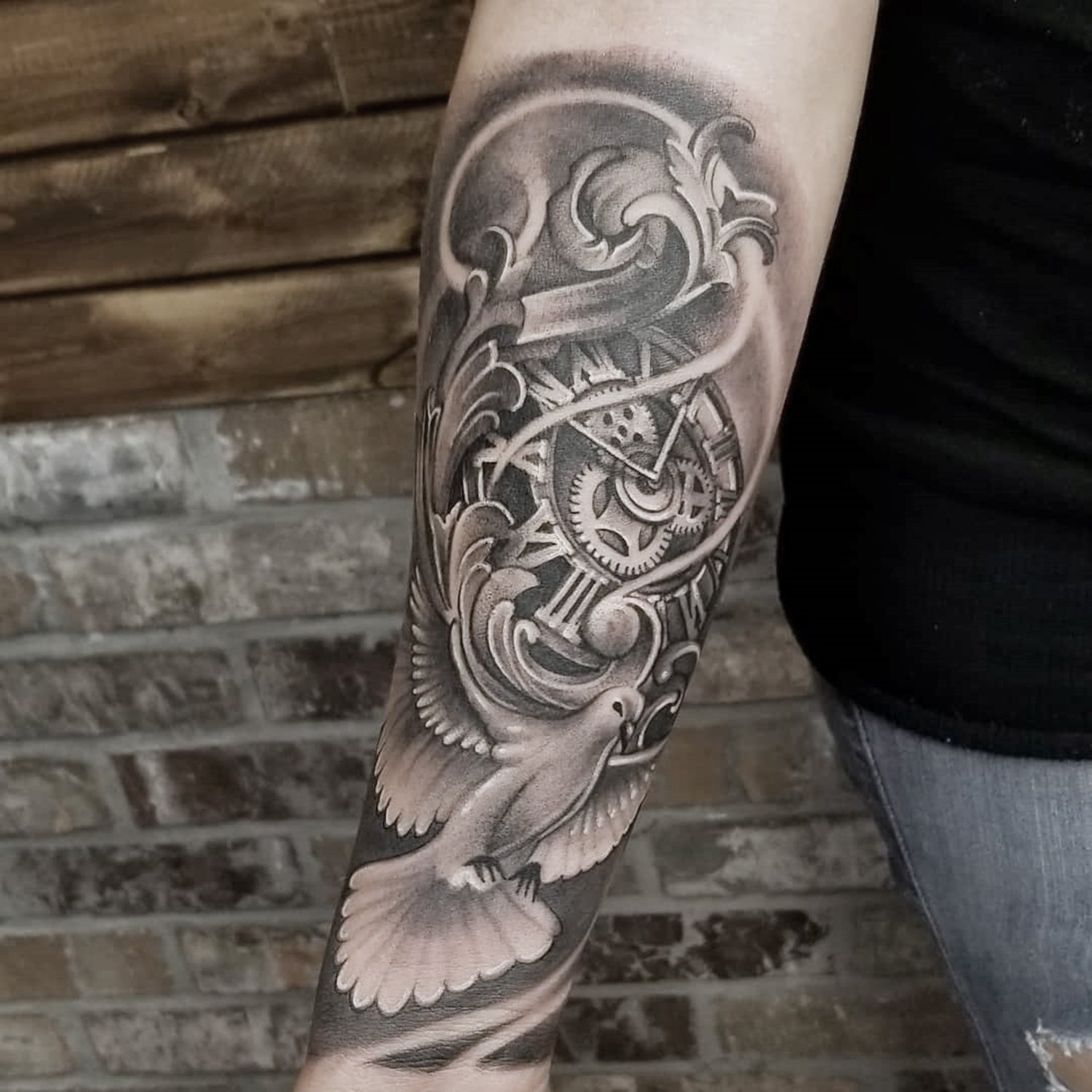 Montoya's work in delicate tones of black and grey.
We had met up with Ami James for an interview in London.
I'm sorry you met up with Ami.
[Laughs] He is a nice guy.
That's my boy. That's my dog right there. That dude changed my life hands down. He helped me a lot, especially in my career—and also being a person, a man and growing. He's like my big brother.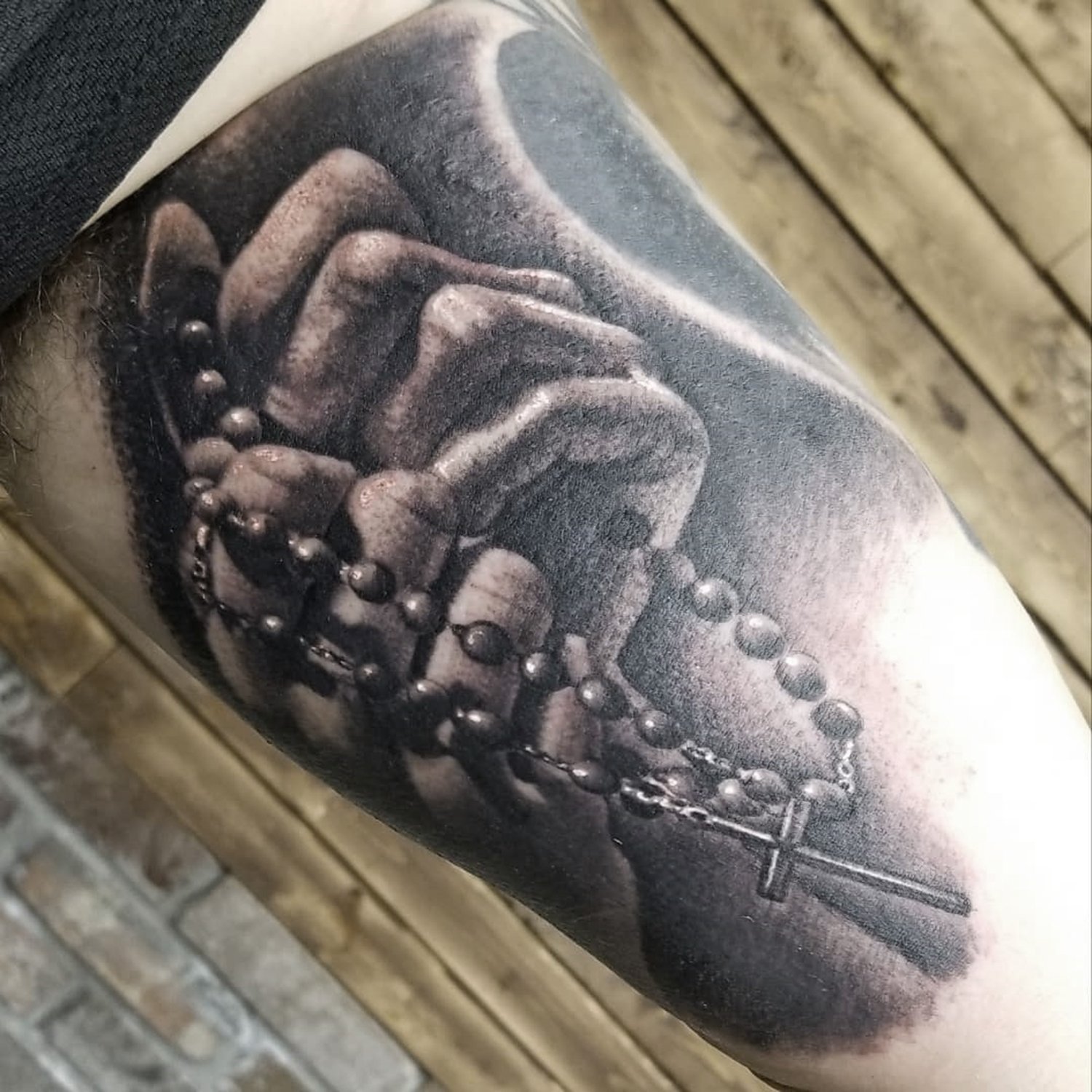 Another beautiful monochromatic tattoo, with white highlights to give it a 3D look.
He's reunited you, Chris Garver, Chris Nunez, and Darren Brass for a show called "The Tattoo Shop" (2018). What was it like working with them, again?
That was an amazing project! The thing is, it was totally unscripted, real. It wasn't forced reality. They didn't have all this "mumbo jumbo" or trying to push us to do anything. They just put us together, and said, "Hey, we're going to open this shop," and it was very organic. We're all friends anyways, so it worked out perfect. The whole filming of it was just a great time. One of my friends that I had on there actually recently passed away, so that gave me something I could watch.
Who was it?
David Prieto. He was one of the best helpers on this planet, as far as managing tattoo shops. He was the one, man. When he went on and did that show … (I didn't know he was going to pass away a couple months later), so to be able to go back and watch it, and immortalize it, and let people from all over the world see him for years to come … it was just a blessing. It was just a good time; an all-round good experience.
I'm sorry about your friend.
[Pausing]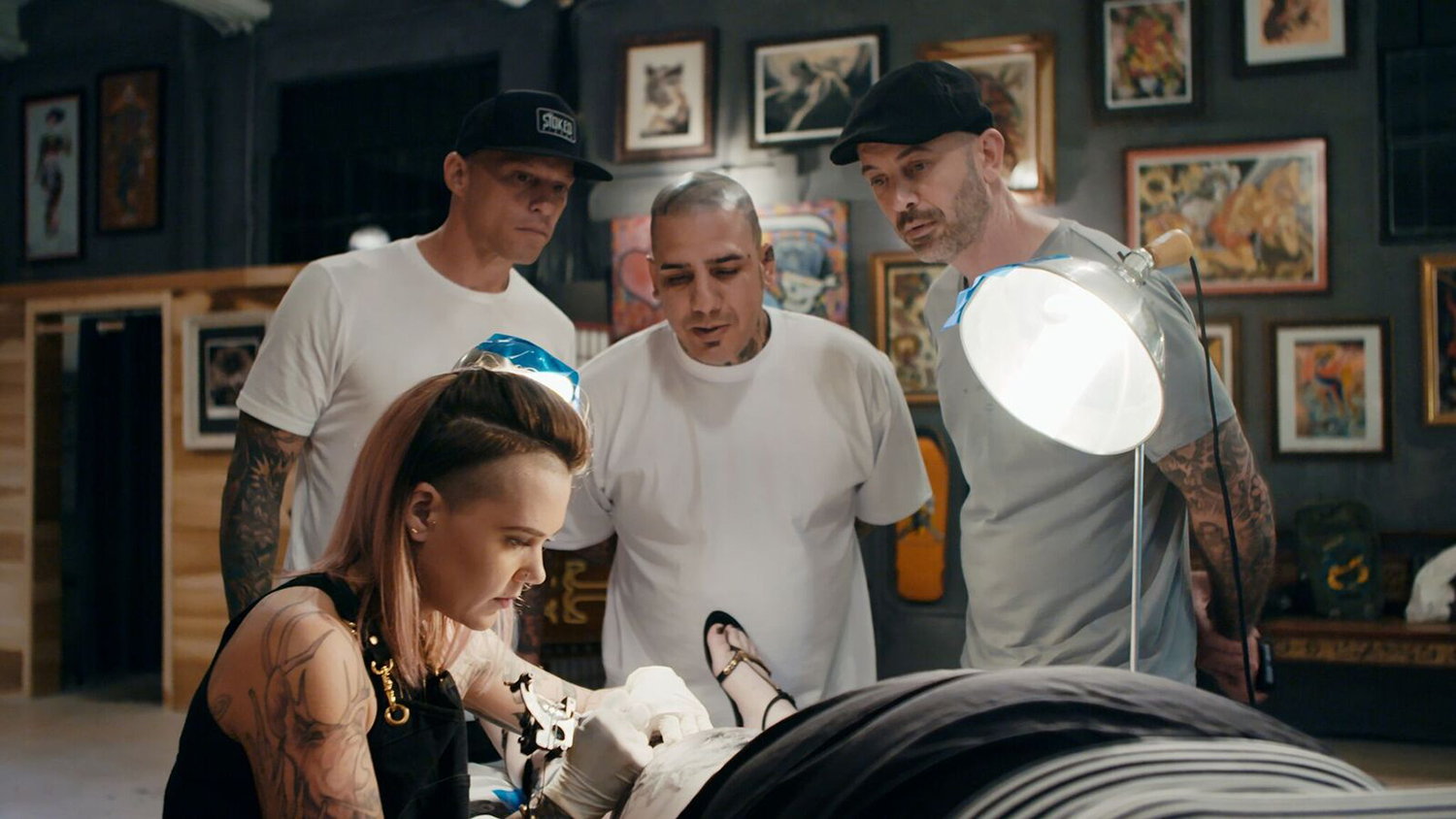 Footage from the Facebook series, "The Tattoo Shop" (2018).
"NY Ink"  vs "The Tattoo Shop," there was a clear difference.
Oh yeah. What people don't realize [about] "NY Ink" is that it was a production, a full-on just straight production. It was the same as being in a movie. I've done stuff in the past, like featured extras and little movies and TV shows and all that. I have a lot of background with that — "NY Ink" was the same thing. We had a call time. We had to be there early. They wanted you to "say this, say that," get it done. The producers were pissed off, happy, and then mad… There was a roller coaster of emotions doing that show. Whereas "The Tattoo Shop," I can honestly say it wasn't a roller coaster. It was just [me] being myself, being real, and making entertainment for viewers. It wasn't so much like, "Hey, look at us, we're on this show, and this is what we do every day." No, it was to interact with the viewers [on Facebook]—[allowing them to] see a day in the life of our tattoo shop and lives. Because a lot of us are so-called "celebrity artists," even though we don't feel that way. (All those people you mentioned.) Darren, both Chrises, Ami… None of them are like that. They're not cocky or conceded, or feel like they're above anyone. They actually have the same insecurities, this, that, as everyone. They just hide it well, and they're great entertainers. So, that's what we were able to do on "The Tattoo Shop," kind of come and entertain our friends and be ourselves. We messed around and bust each others' balls all day.
You're known as the "Jokester" of the group.
I'm serious. I'm never…
Nope, you're the prankster!
I tried going for Prom King in high school, and I didn't even go for Class Clown, but they're like, "Heck no. He ain't getting Prom King. He's Class Clown!" So, call it what you want.
You were wearing a black wig out in public. Do you want to talk about that?
Oh, the black wig. I think my wife took it and threw it somewhere. I don't think she threw it, but it's hiding somewhere. She didn't want to bring it out, because I take it on bike rides whenever we go to Disneyland—or anywhere. That was just my alter ego, you know? Everyone has one. We called it "Basel." That was his name, because there was an art thing going on called, "Art Basel." I was kind of like the mascot for "Art Basel."
When you go for bike rides with your son, you wear this wig. Do you embarrass him?
Oh no. He says I'm cringe worthy all the time. He's all, "Dad, you're just making me cringe." Yeah, I embarrass him. He'll do the same, because my dad did it to me, and now 20 years later, I'm exactly like my dad. Which is a blessing too, so it's cool.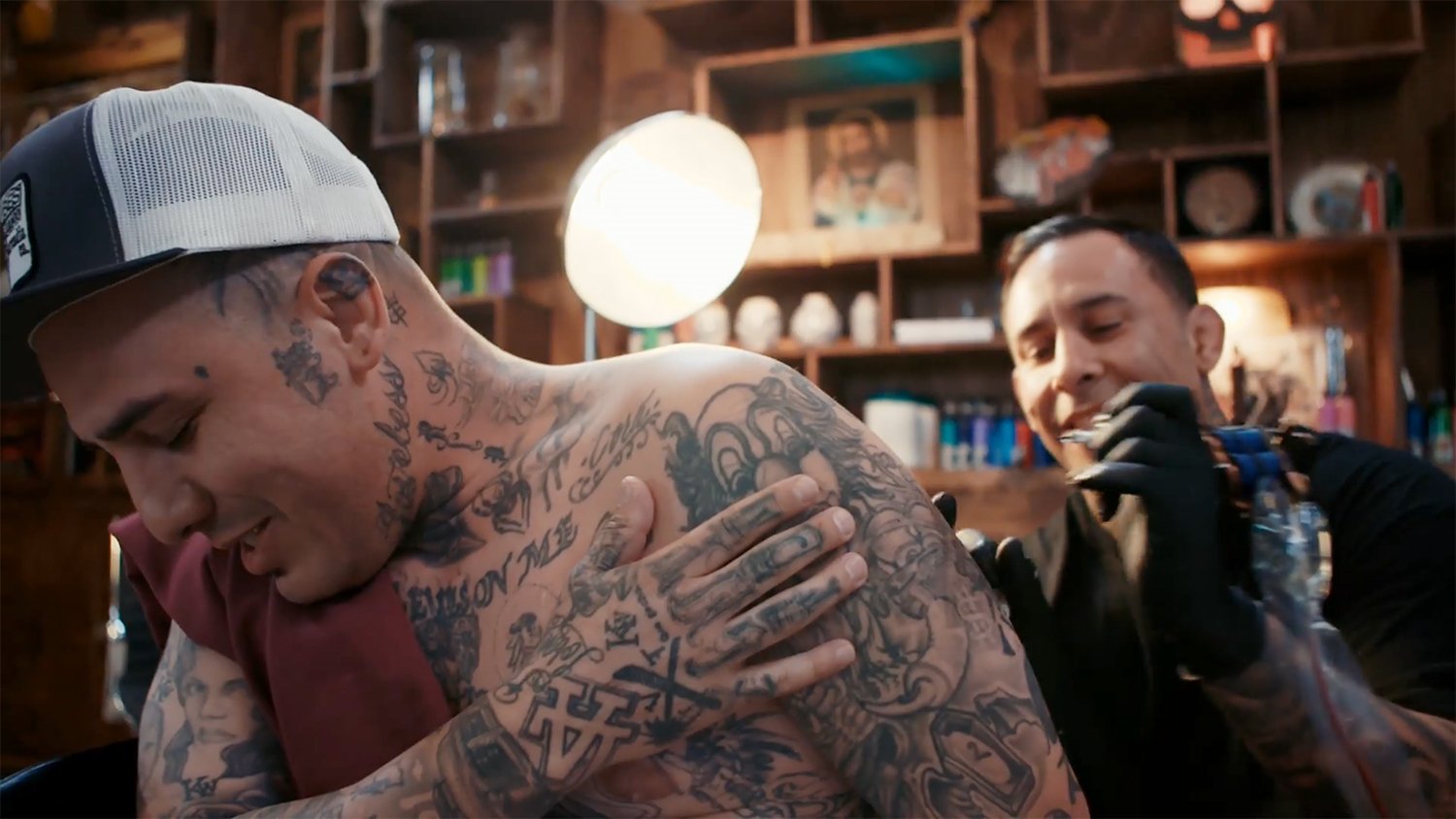 A film still of Montoya and brother Mikey, on "The Tattoo Shop."
You've said that family is everything to you. Explain about your family life, especially your brother Mikey's positive influence on you.
Well, pretty much I think fam is everything. Like a lot of people I came from a broken home. My parents split up early; I would see my dad sometimes, my mom sometimes … I was always with my brother, so we have this really tight bond. Pretty much he led the way for me. Everything he did I wanted to do. Then [with the years], I'm really close with my mom and my dad. I take care of them. They take care of me. When I say family, I don't mean just my blood relatives; your tattoo shop is your extended family.
You and your brother have matching tattoos.
Yeah, we have a few matching tattoos, but the last one we got was a "Heckle and Jeckle." Actually, he got a Heckle and I got a Jeckle. That's how we were when we were little: a Heckle and Jeckle, always messing around. [As they say:] Birds of a feather flock together.
Tattoos © Tommy Montoya
Photos © Scene360