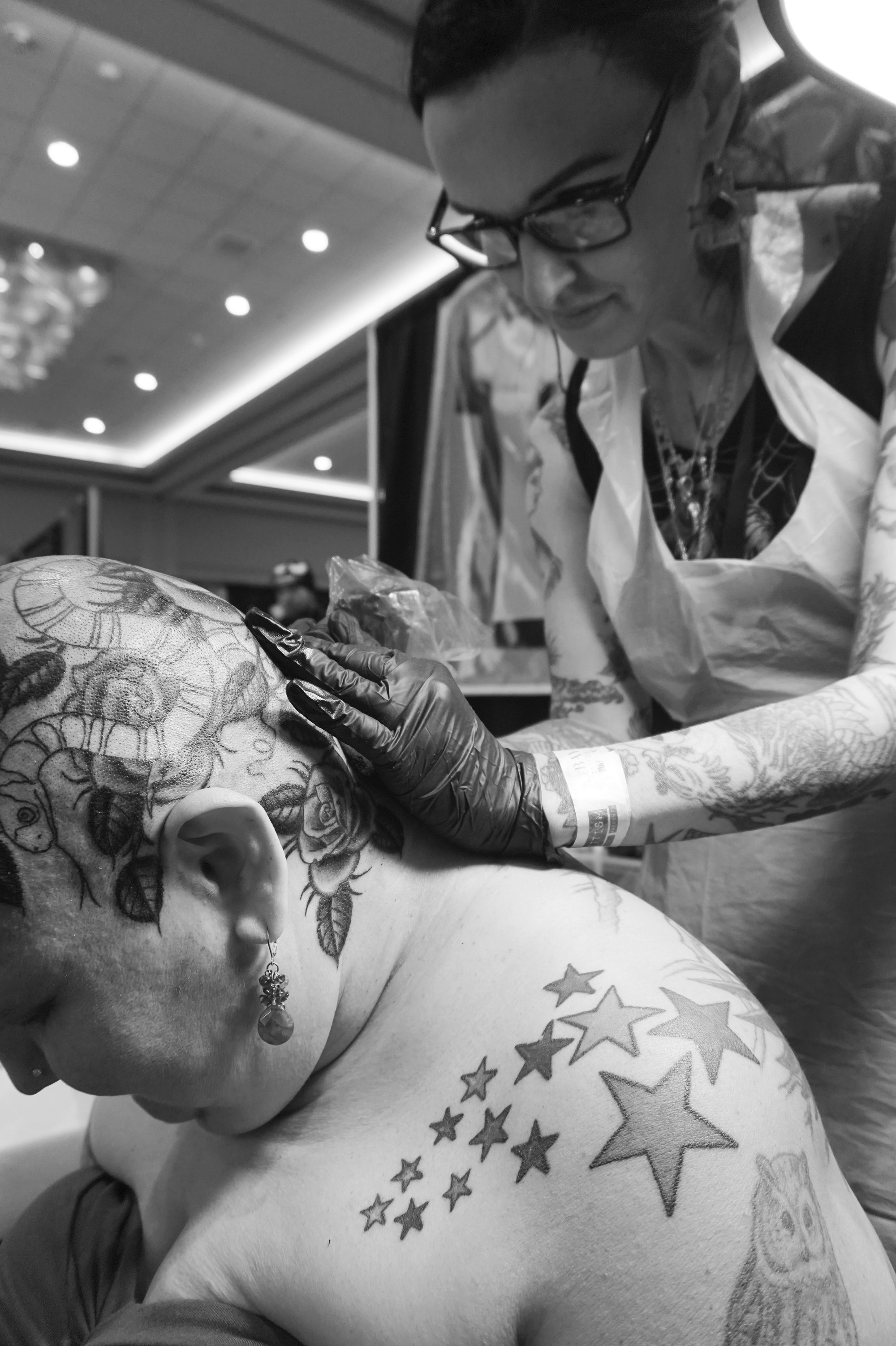 The highly awaited Bay Area Tattoo Convention (presented by TTTism) was held on the weekend of May 16 to 18 at the Hyatt Regency hotel in Burlingame, three-minutes away from the San Francisco airport. Many tattooists in the Bay Area were ecstatic to be attending and  bragging about it in their studios because of how challenging it was to get invited in. As a result Scene360 was looking forward to seeing it too, after consecutively covering expos in California like the Golden State, Santa Cruz, Frenso, Feather Falls, Santa Rosa, and more. Although each event had its differential highlights, the Bay Area one was calmer in terms of music played on speakers in the conference room, which caused less distraction to spectators and more focus on tattooing in the booths. Similar to other US shows it displayed primarily local tattooers and the American traditional style, and in our opinion, it shined for bringing in illustrious tattooists such as Charlie Cartwright, Jack Rudy, Kari Barba, Tim Hendricks, Lindsey Carmichael and Chuey Quintanar.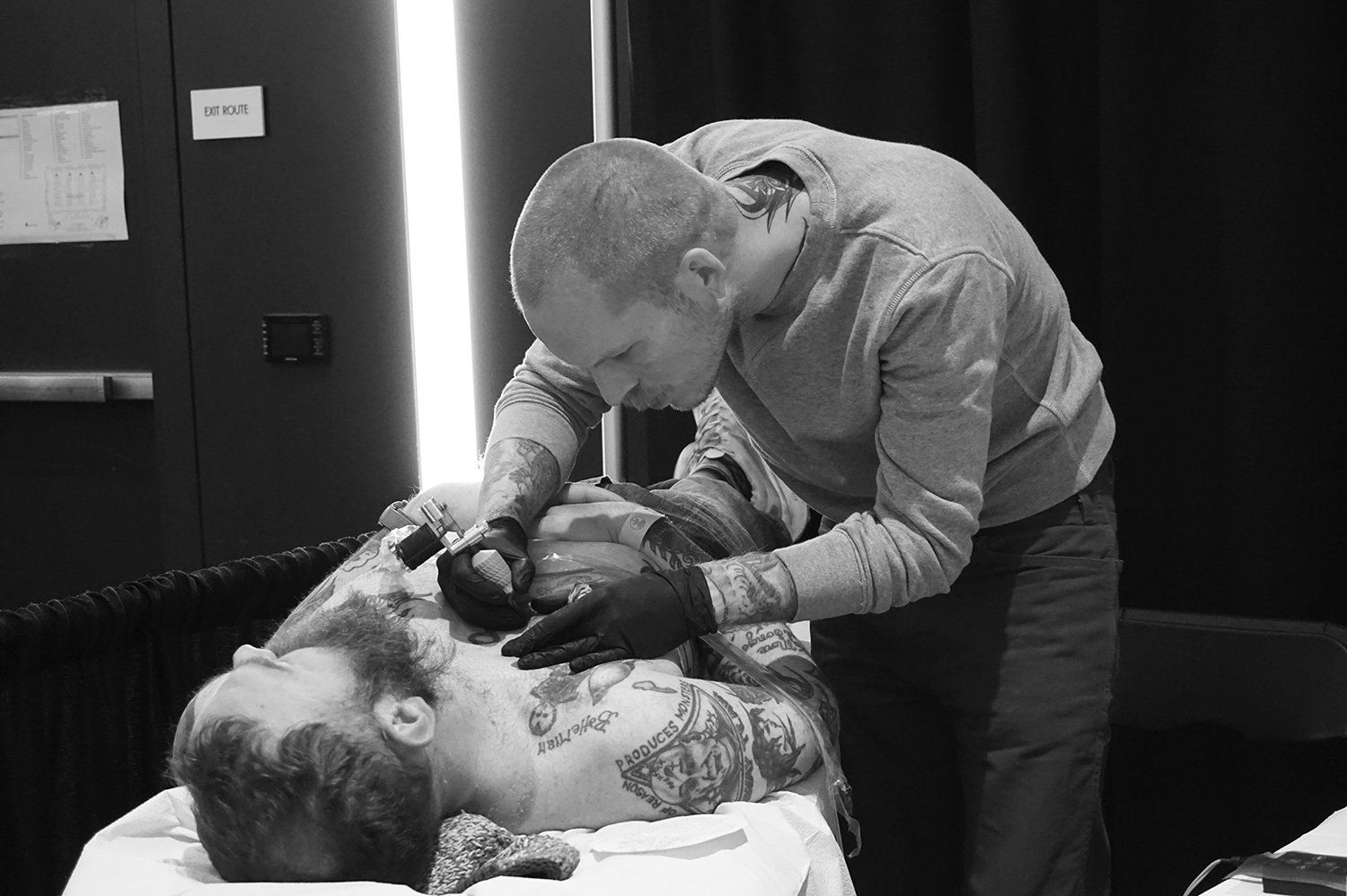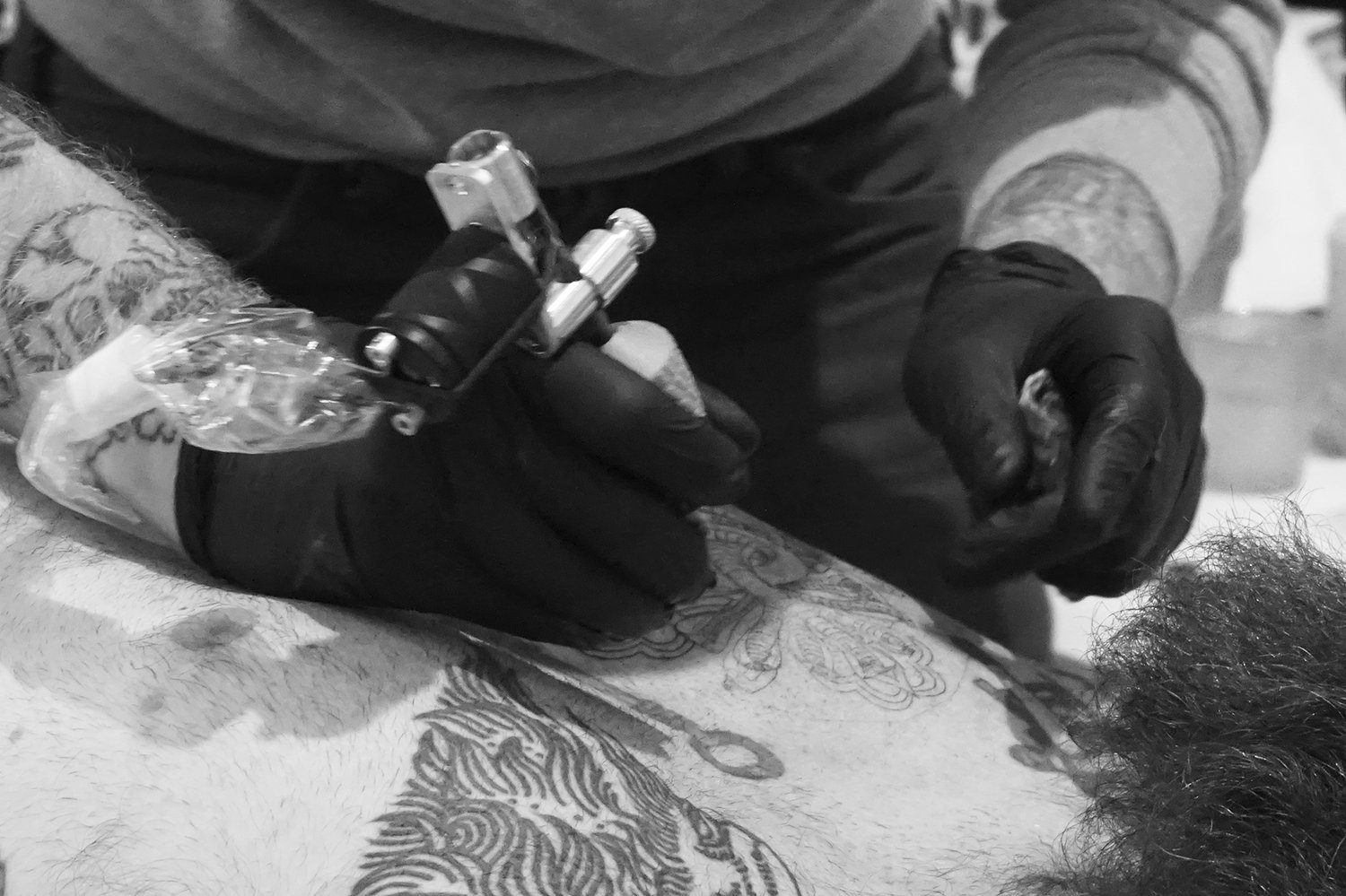 Close-up of start chest piece by Mikey Brannon.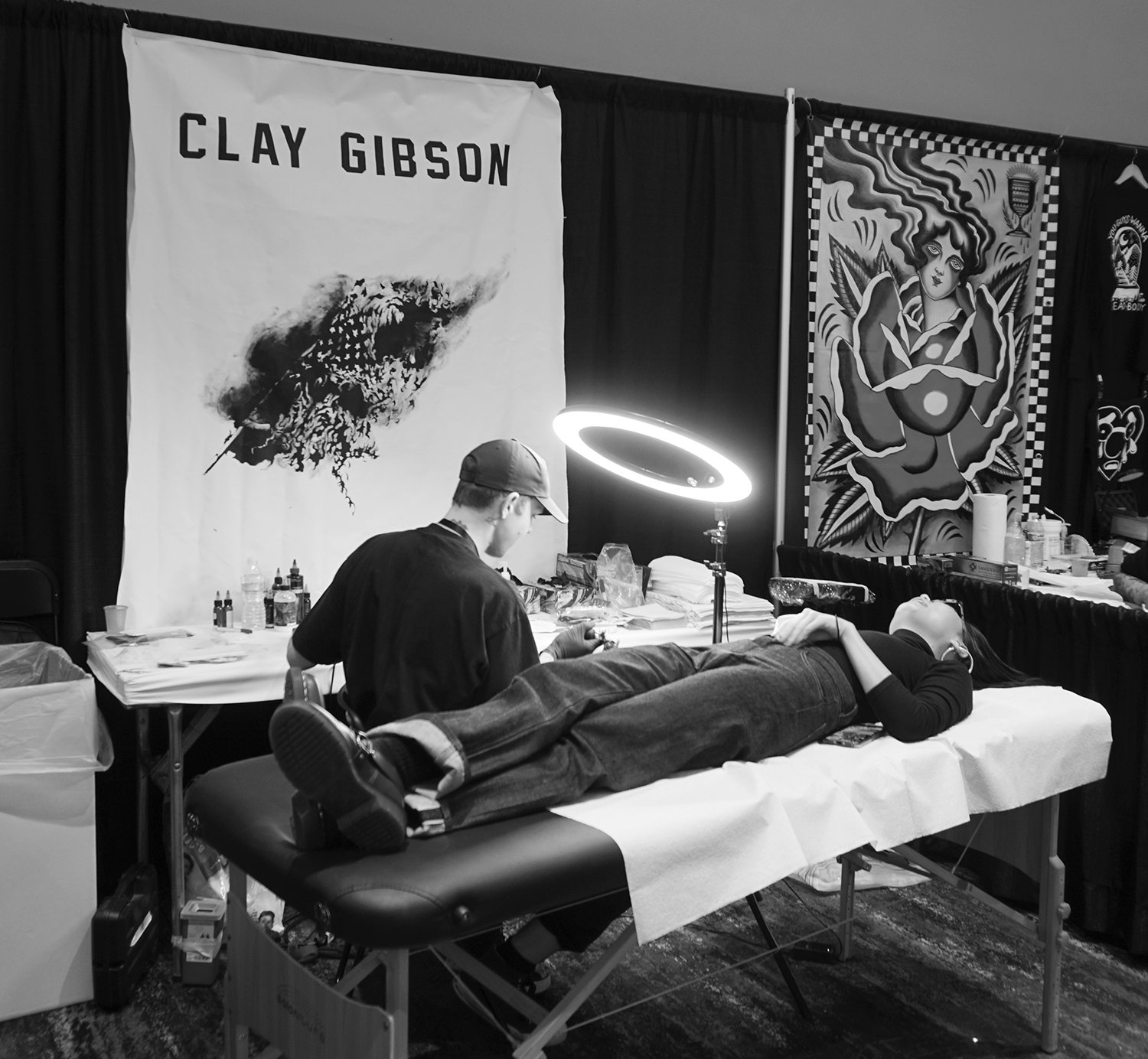 Black ink + minimalism is LA-based tattooist Clay Gibson's preference.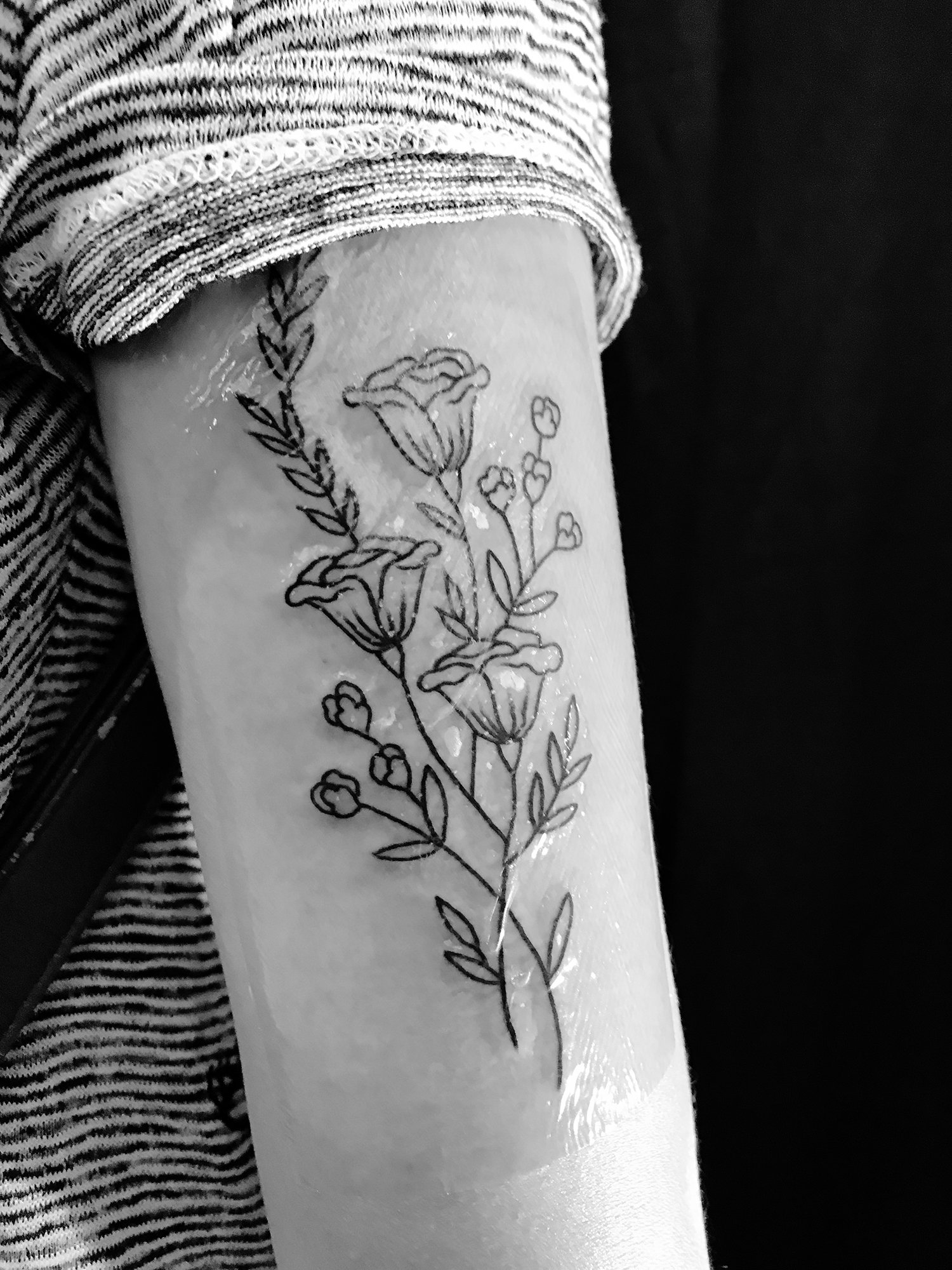 Floral linework by Rose & Thorn Tattoo. Adhesive bandage (Saniderm) over tattoo to protect and heal it.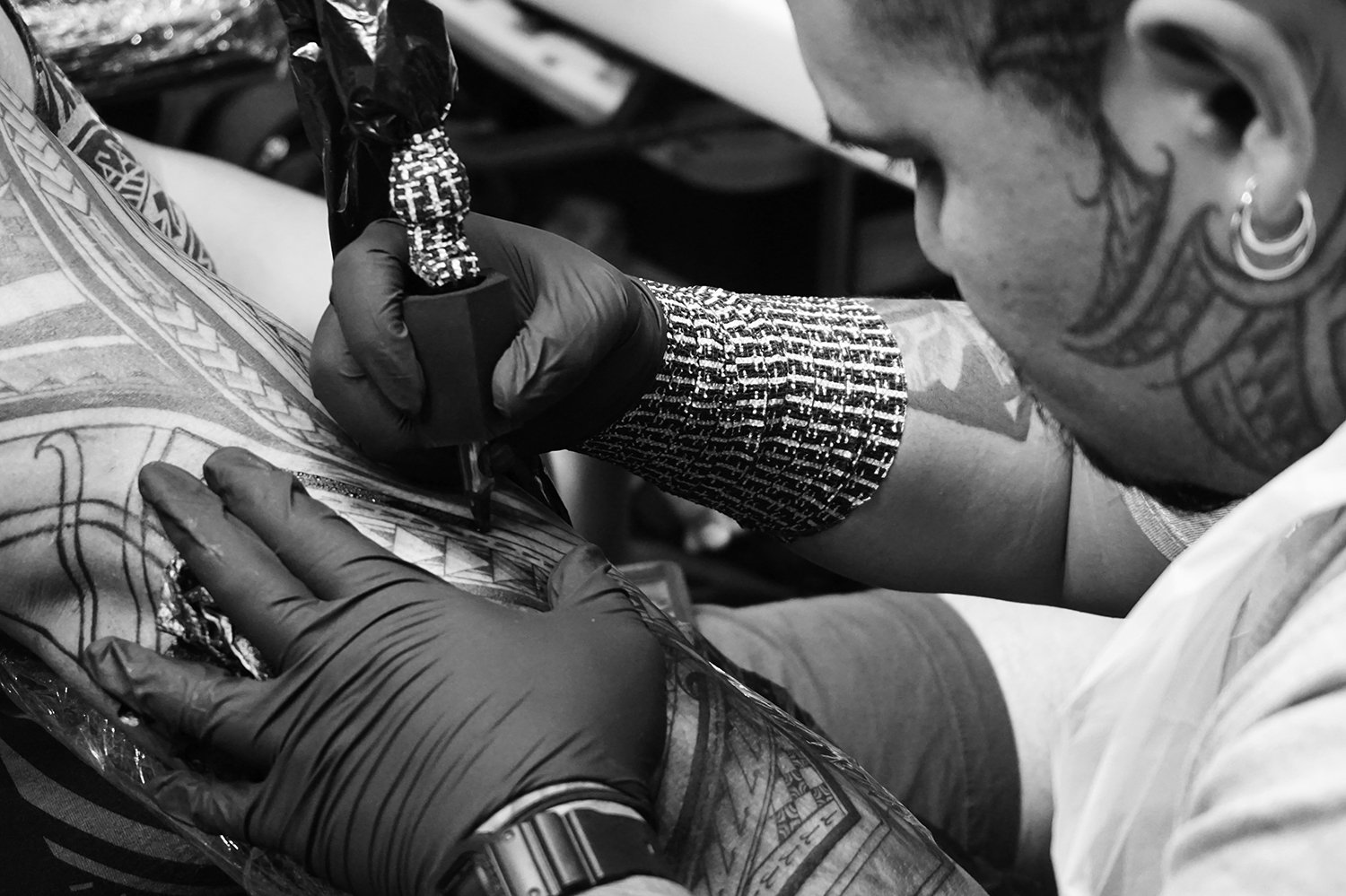 Hawaii-based Leland Gomez finishing the rest of his client's tribal sleeve he started a year ago.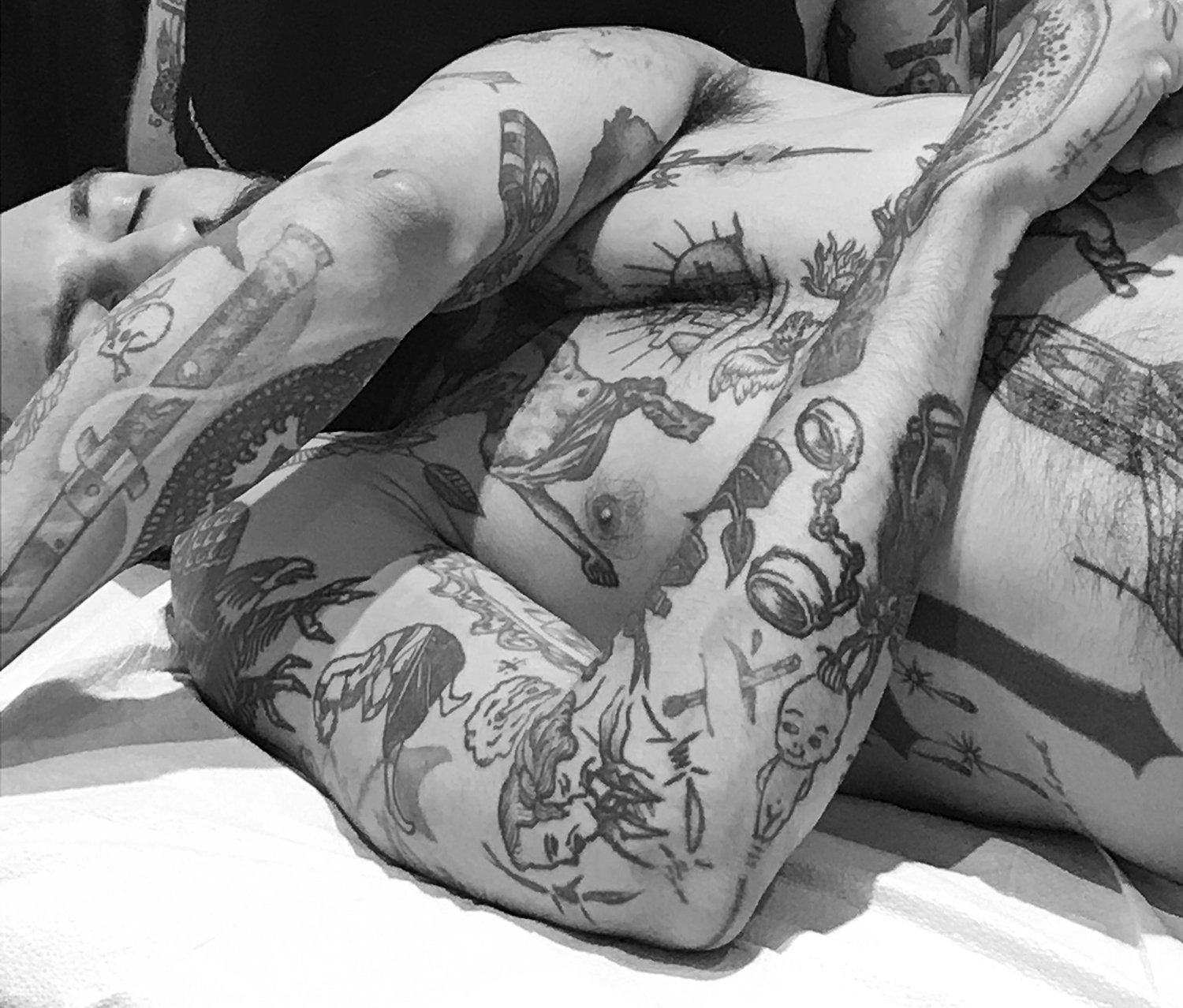 Sang Bleu London's Delph Musquet gets another feel for pain as he gets tattooed by his colleague Giorgio.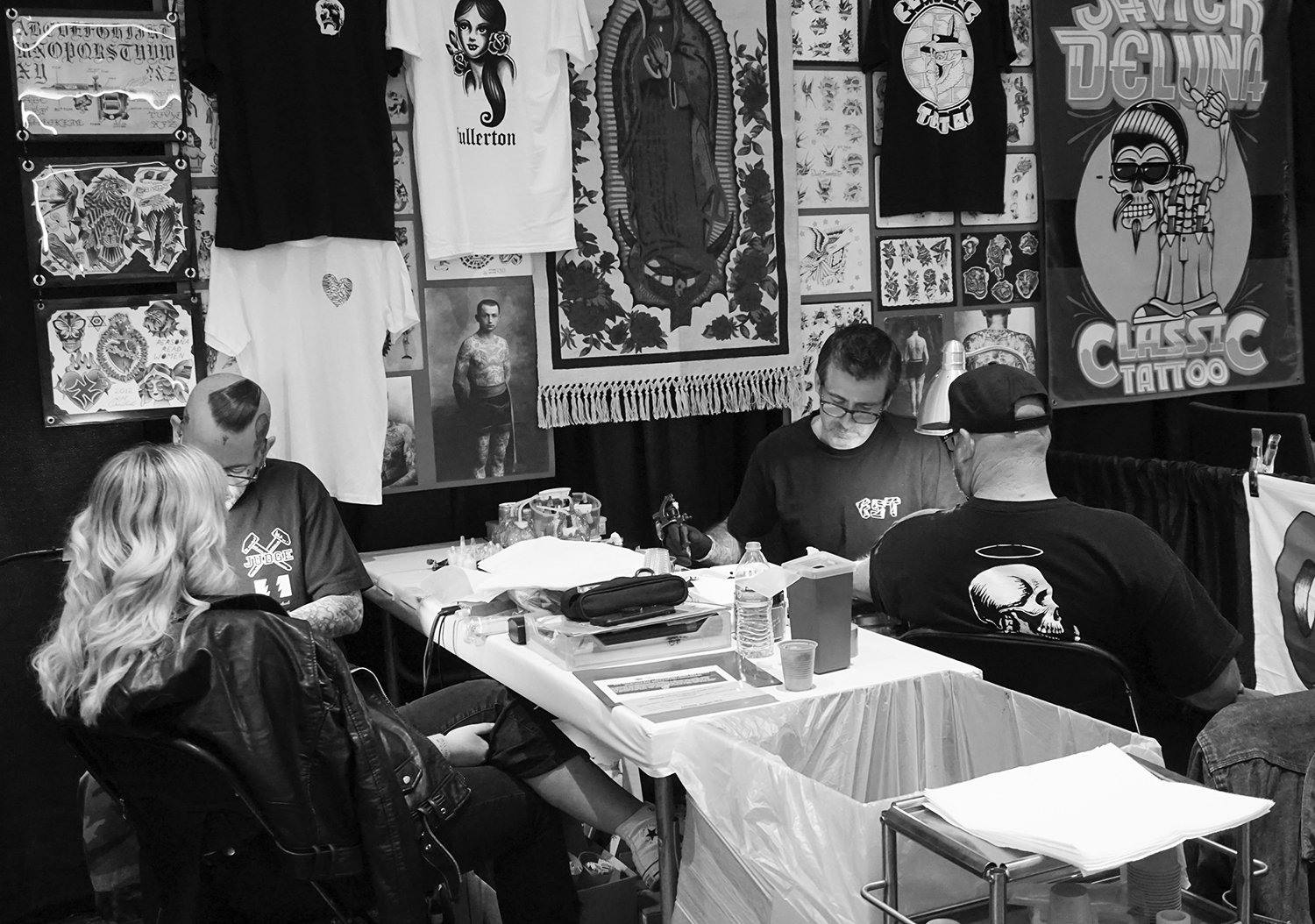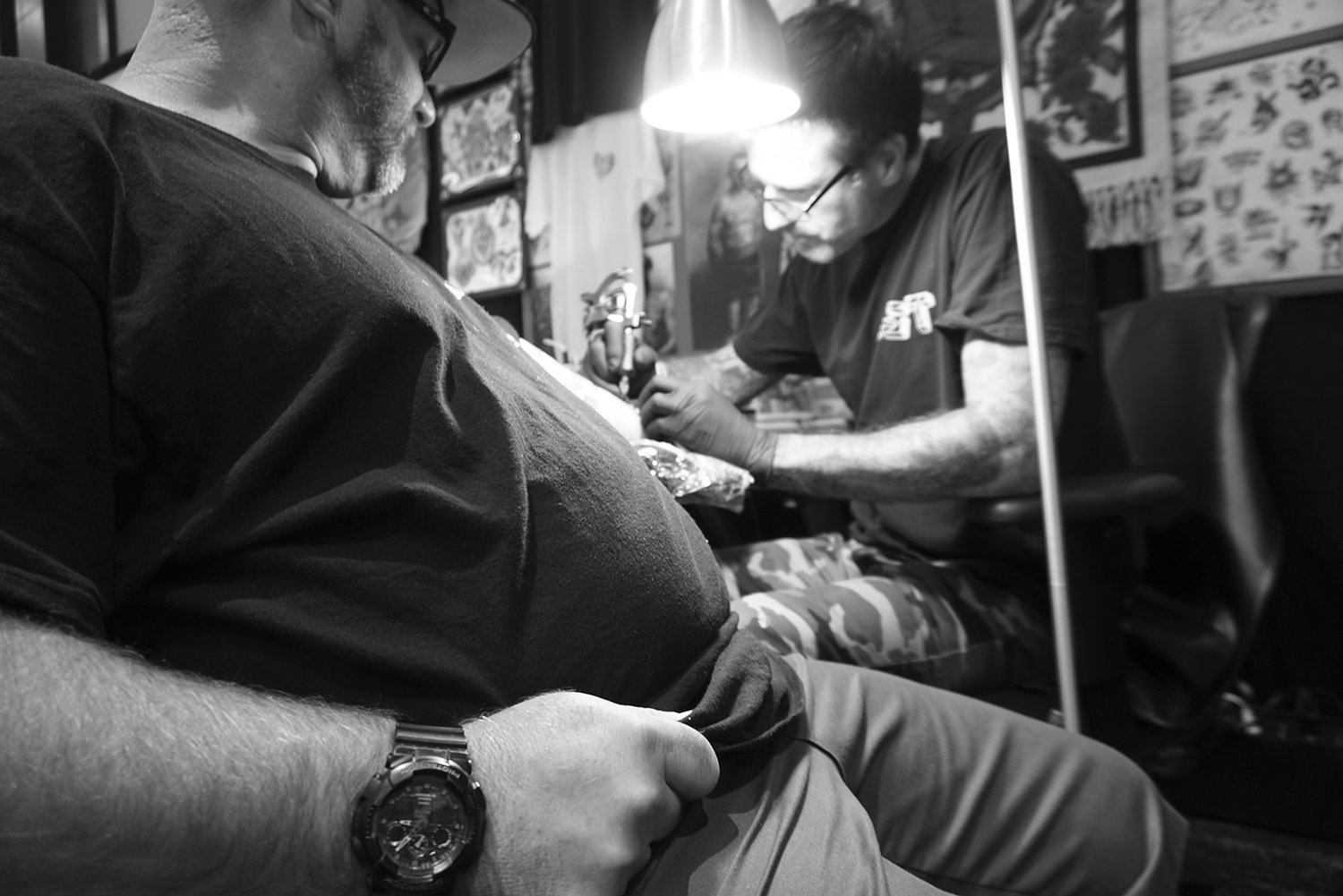 Renowned tattoo artist Tim Hendricks at the Bay Area event.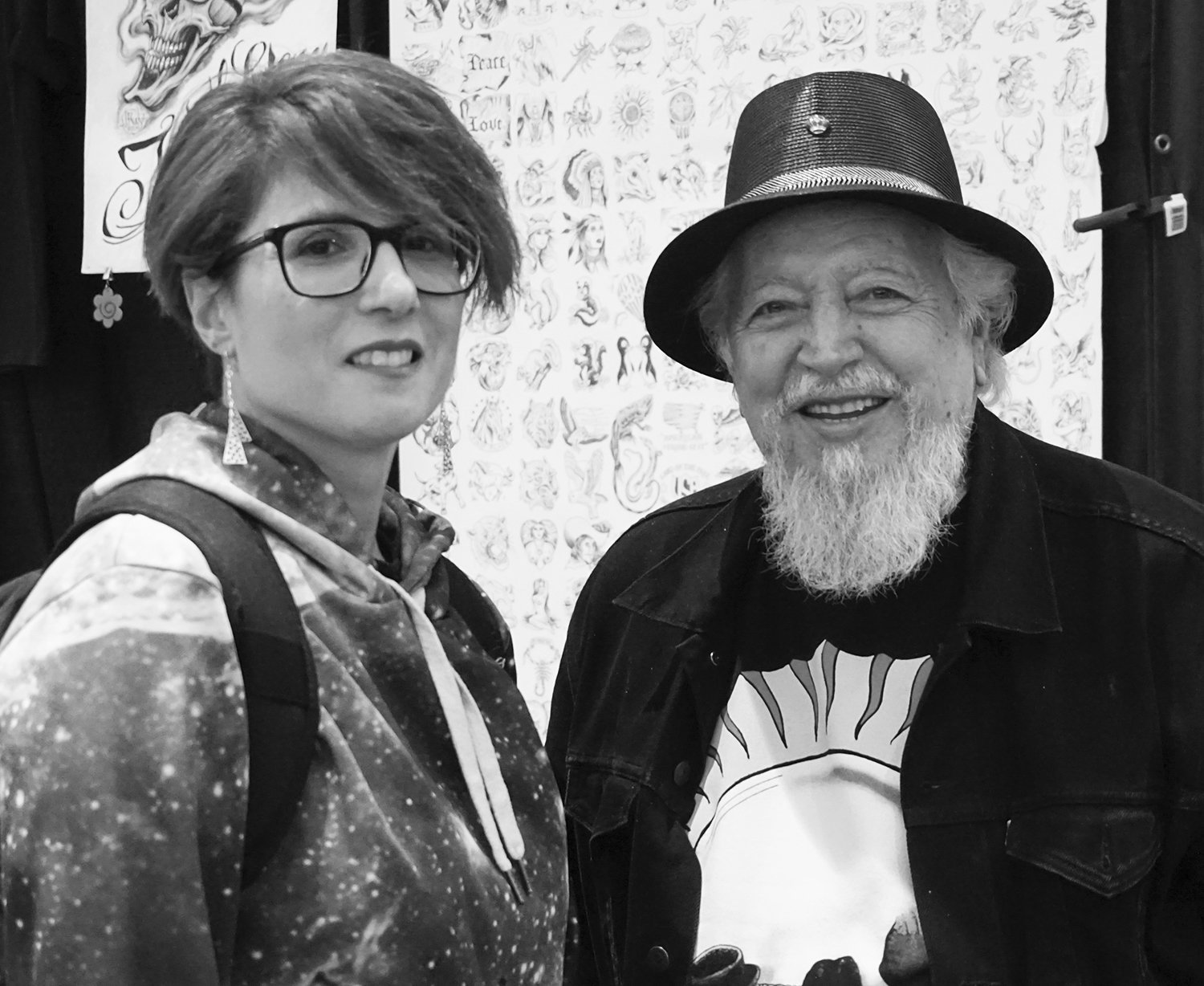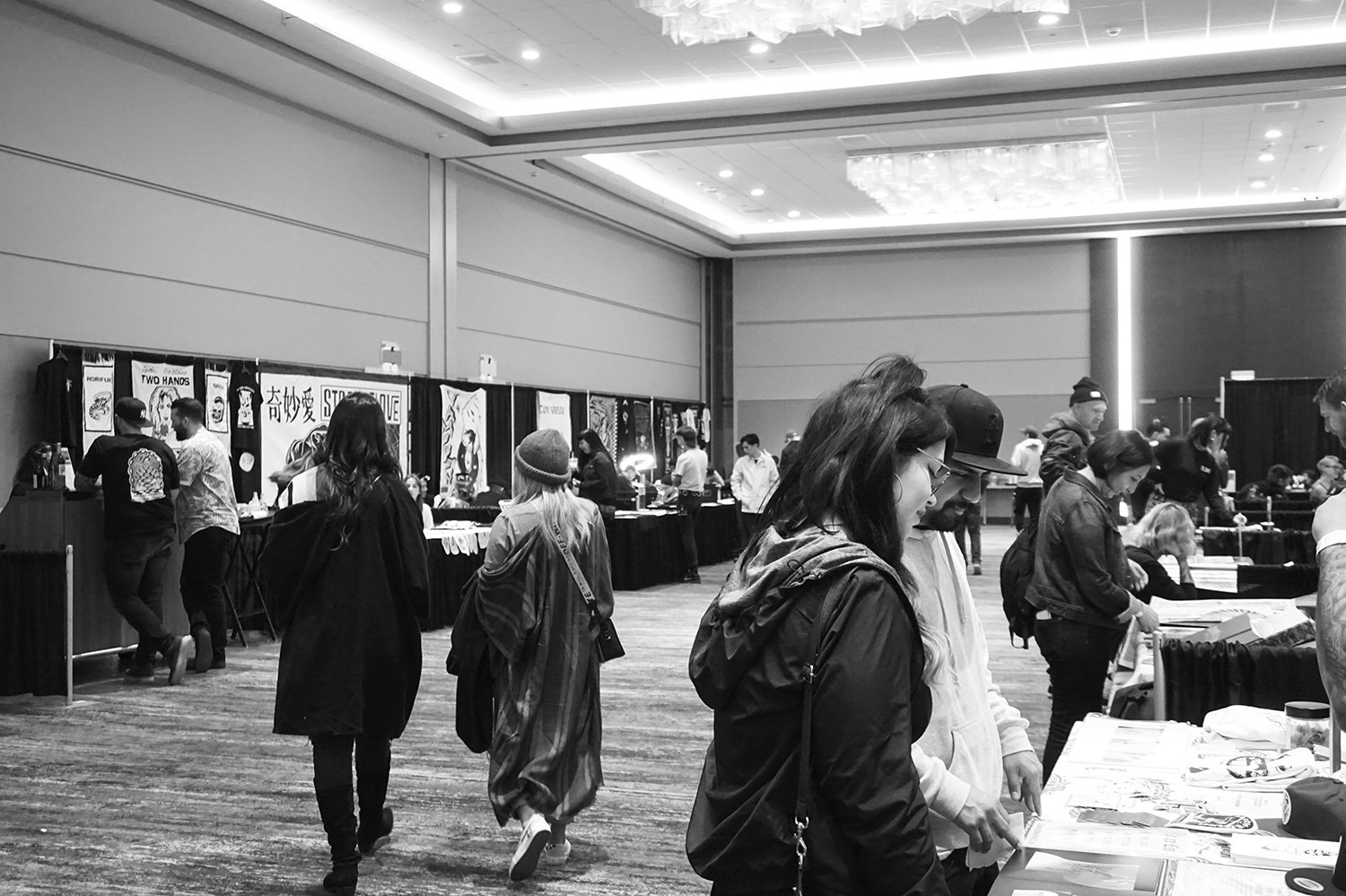 The event was held in the beautiful SF Hyatt Regency hotel.
Photos © Scene360