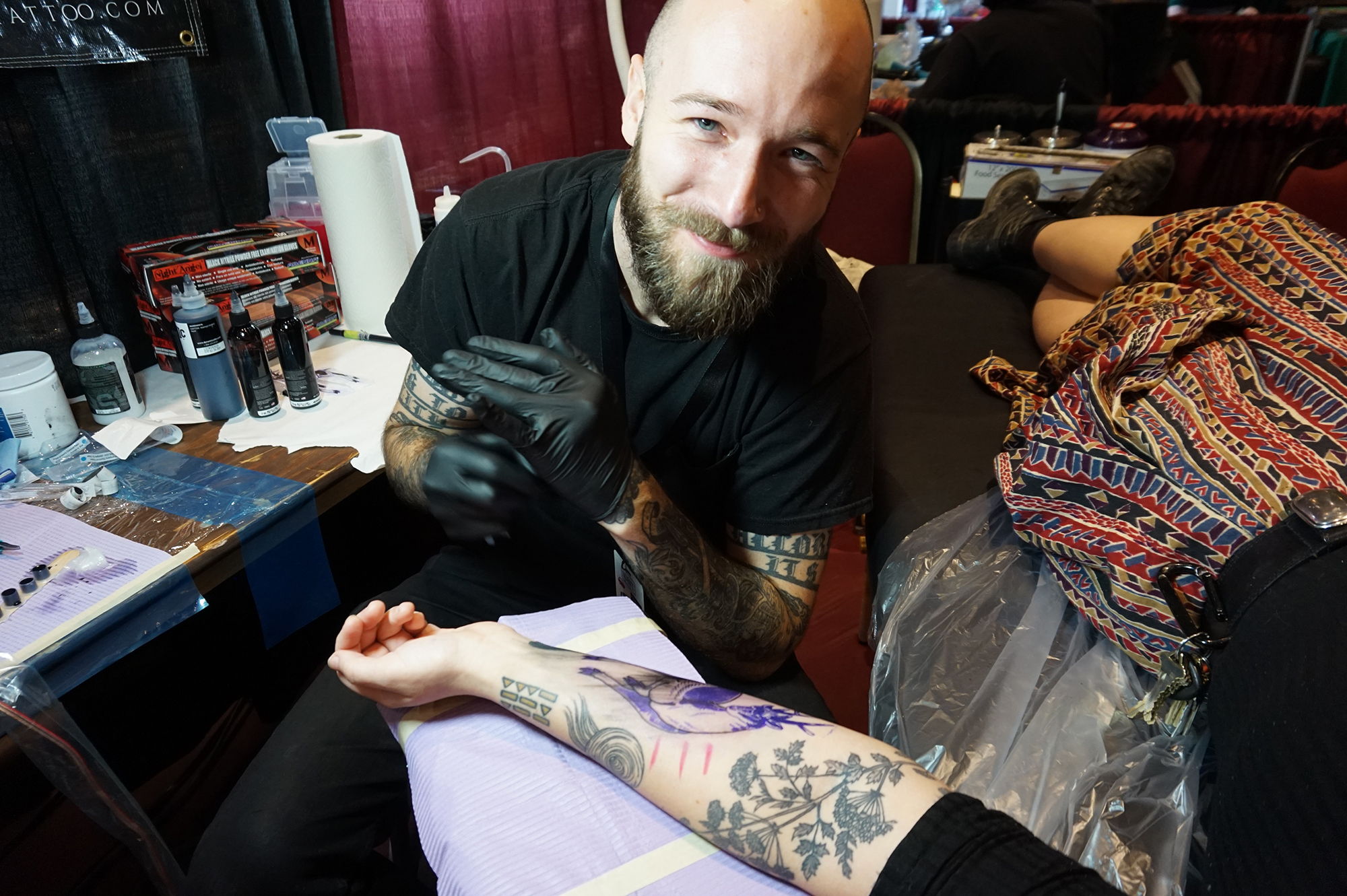 Resulting in one of our favorite expos in the Bay Area so far, Santa Rosa & Blues is one of the longest running tattoo shows in the United States. Located at the historical Flamingo resort that formerly accommodated Hollywood star Jayne Mansfield in the 1960s. The event's new ownership (since 2017) by long-time friends Daniel Dorsett and Daat Kraus were committed to emphasizing the American traditional style in the large conference room with a 70-year retrospective of legend Lyle Tuttle who was there signing autographs, in addition to over 100 artists. All of them were hand-picked by Kraus who stated maintaining a selective numbers of creatives and booths to keep the quality level high.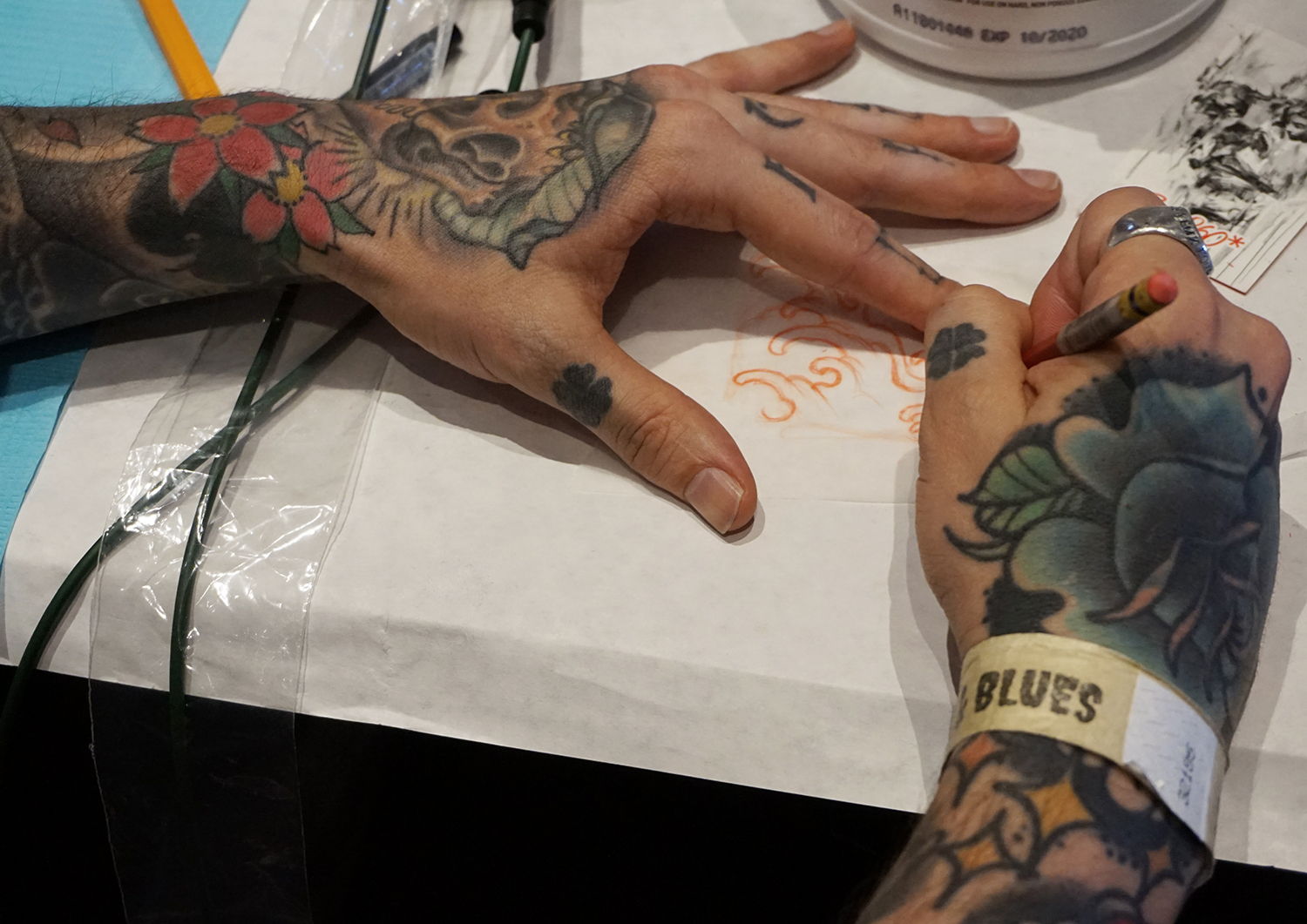 Santa Rosa native Andy Chism adding the finishing touches to the snake tattoo.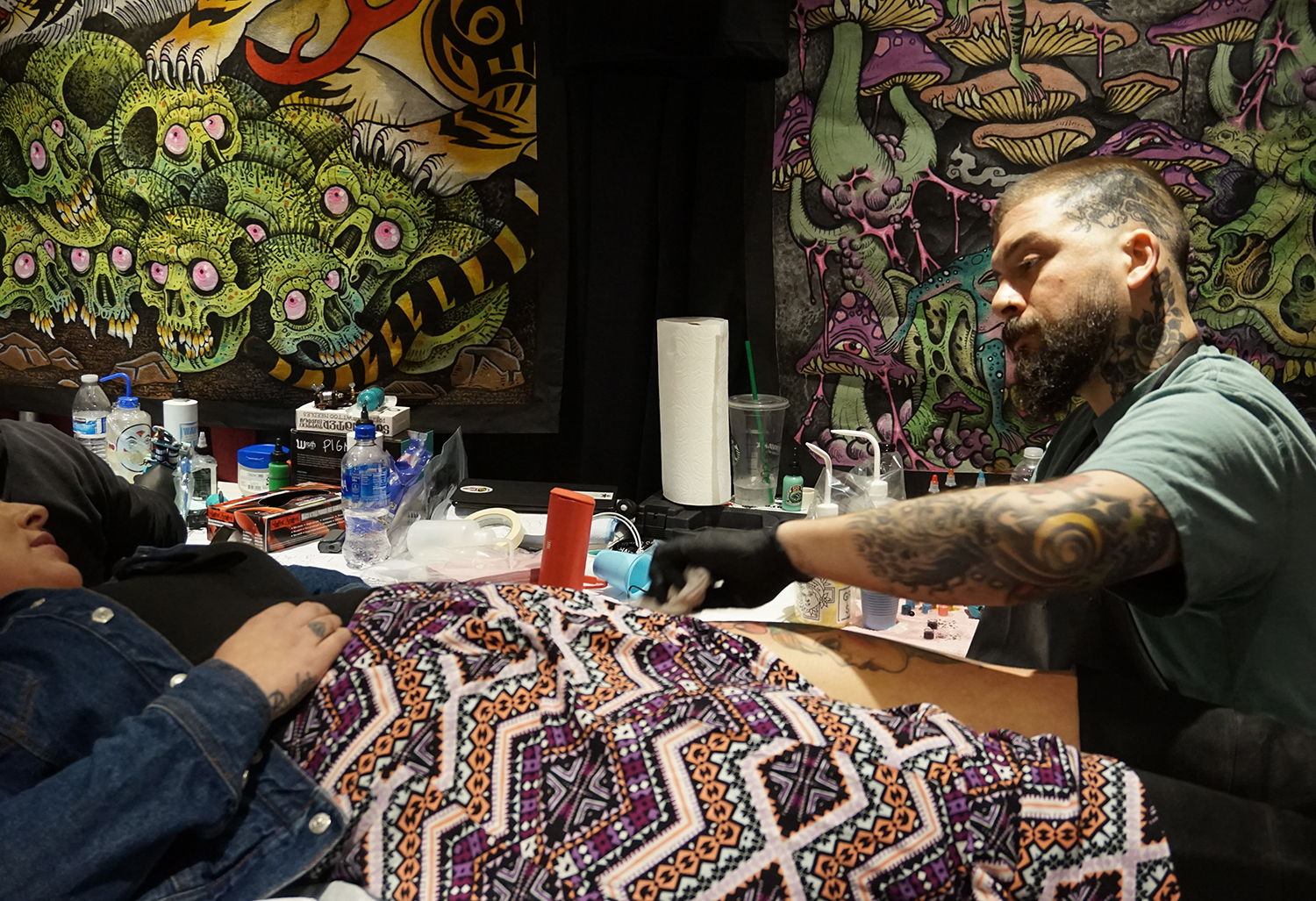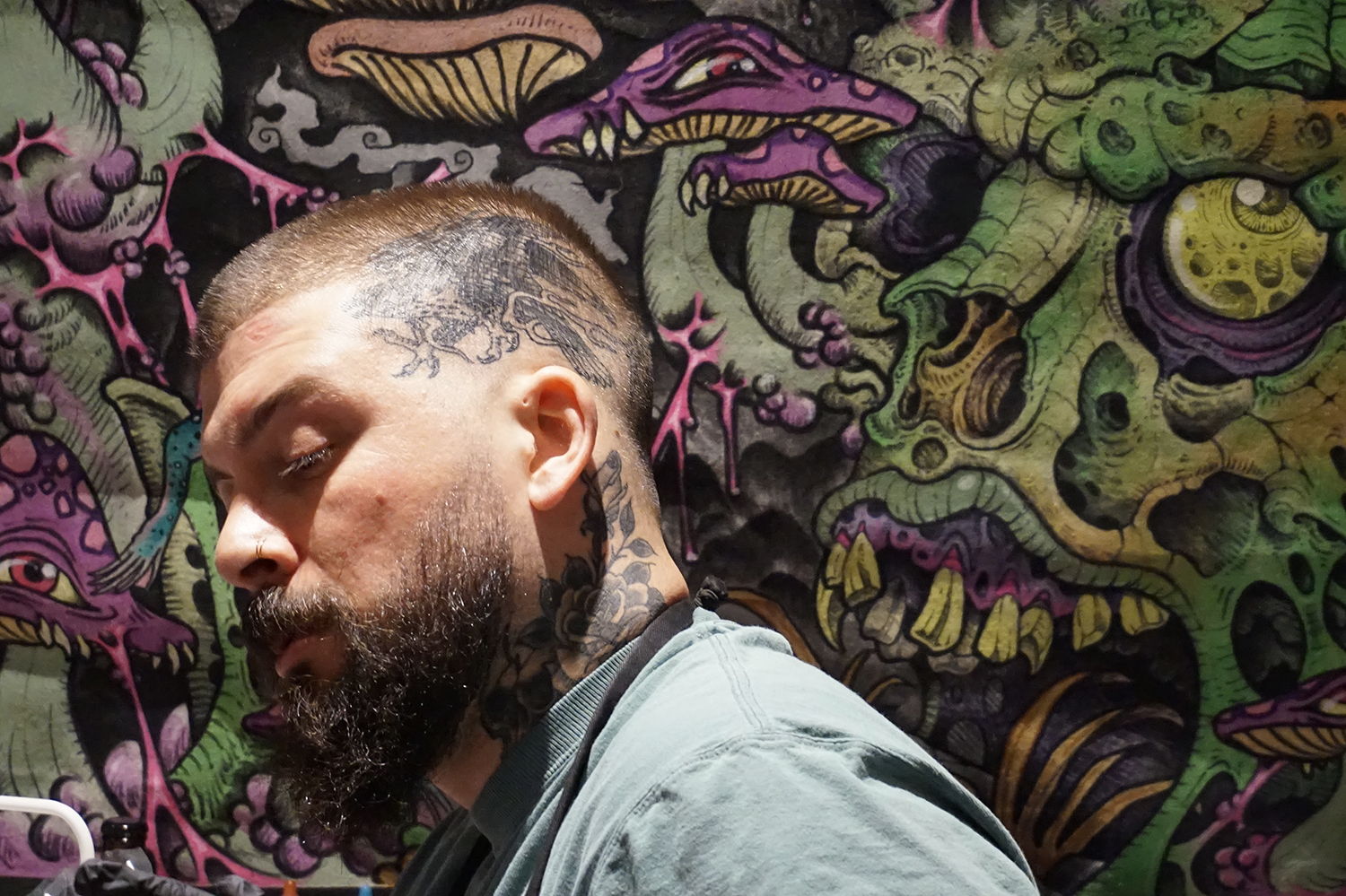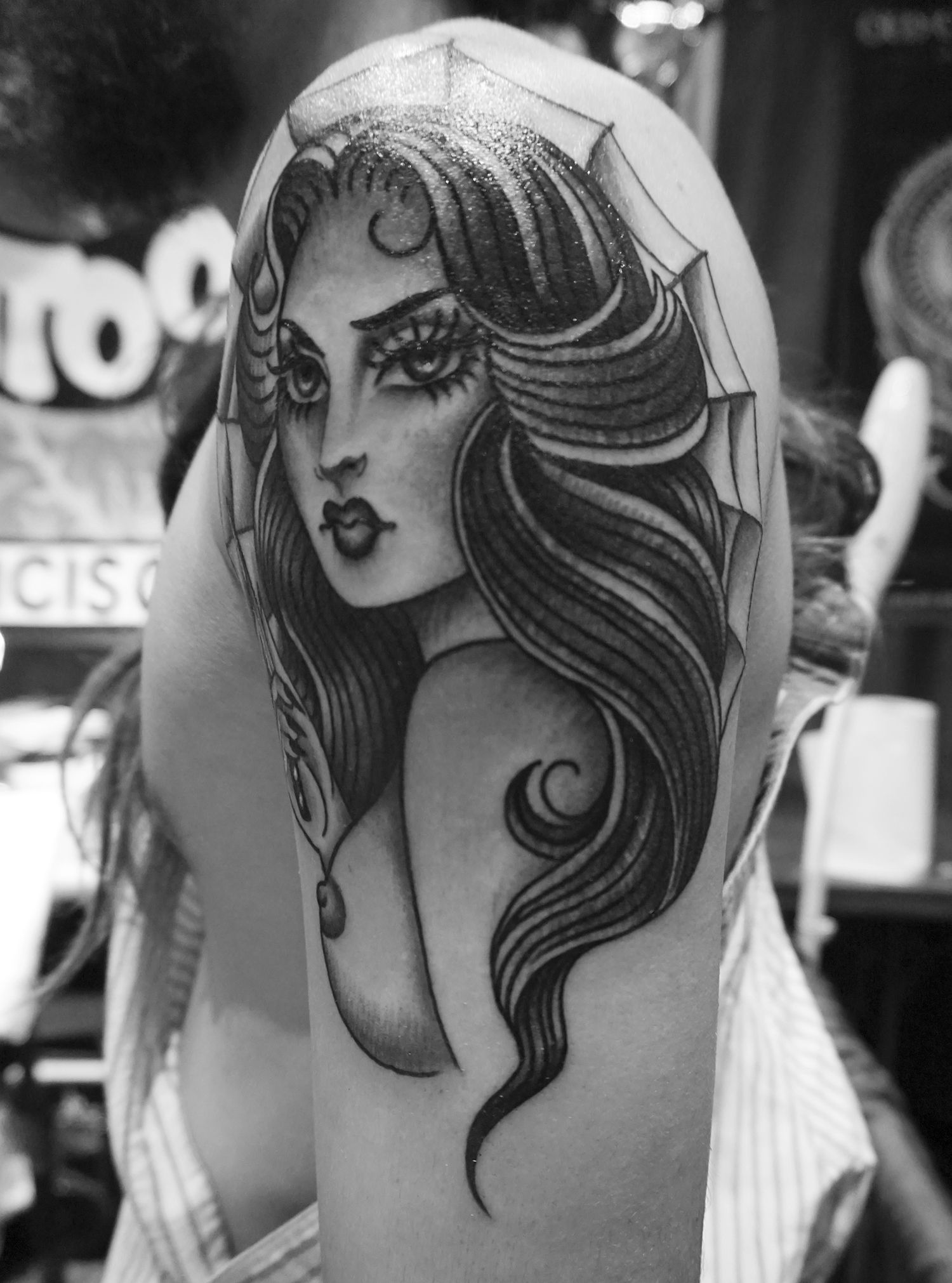 Neotraditional skin art by Olivia Oliver from Rose and Thorn.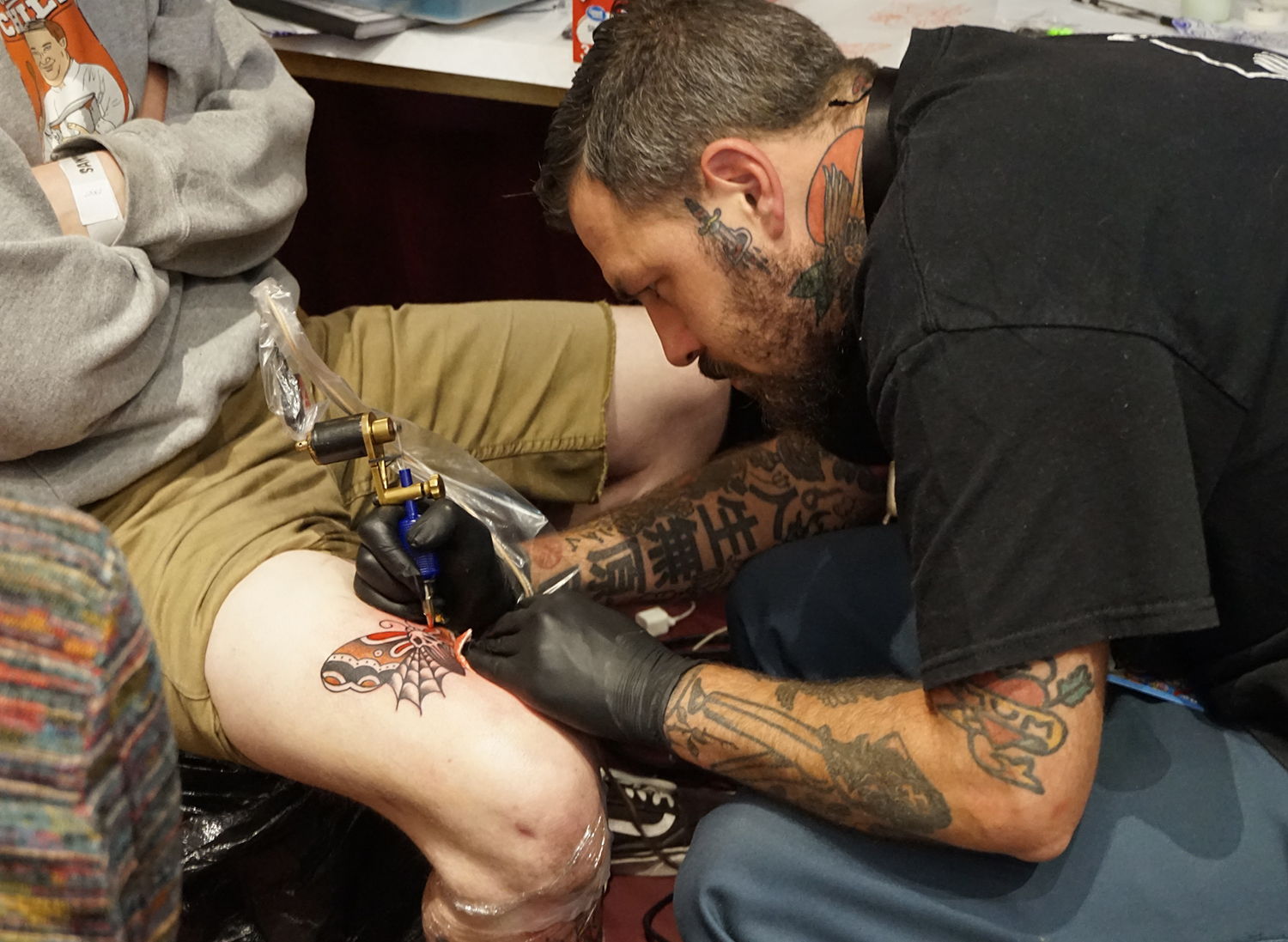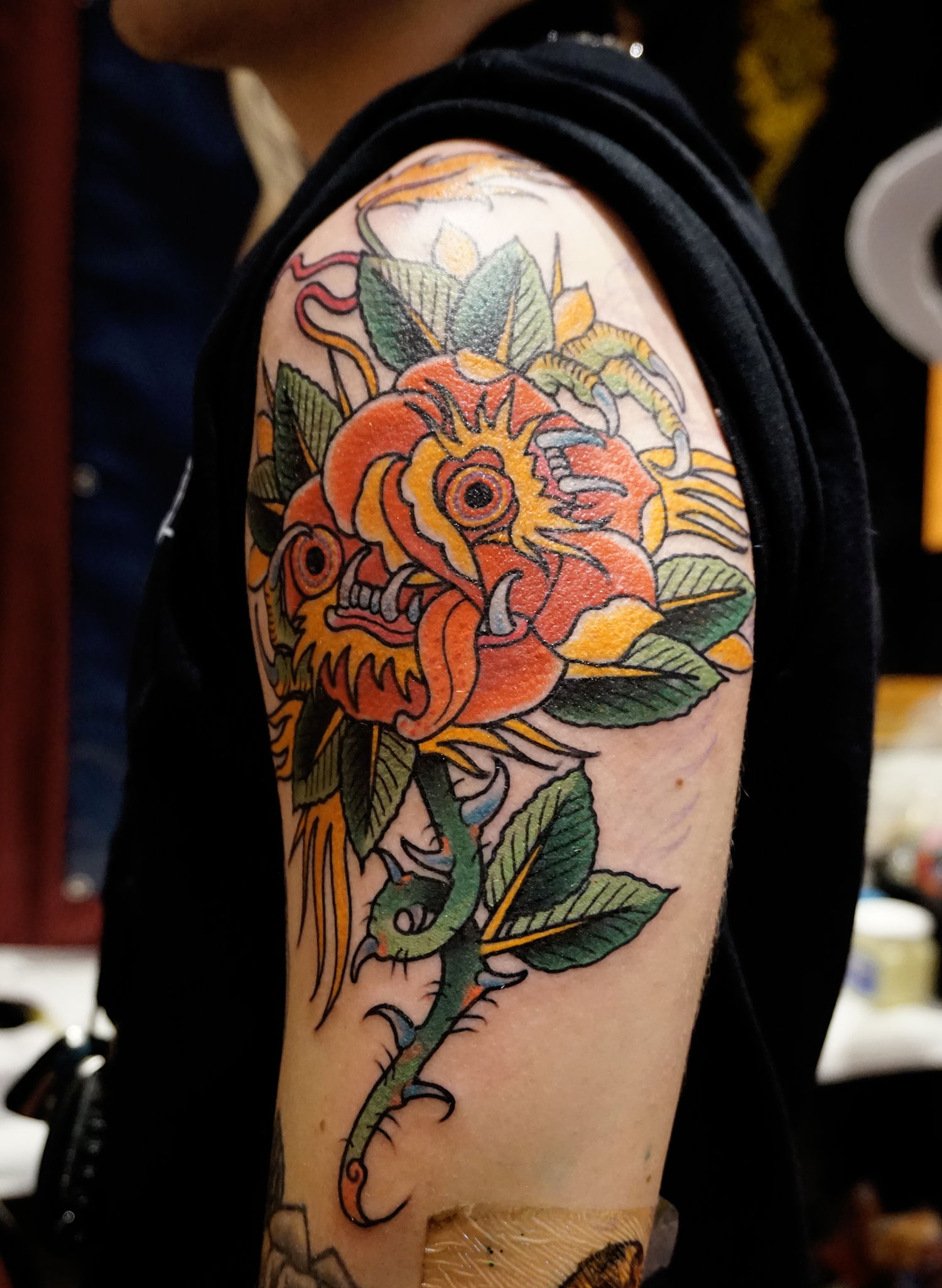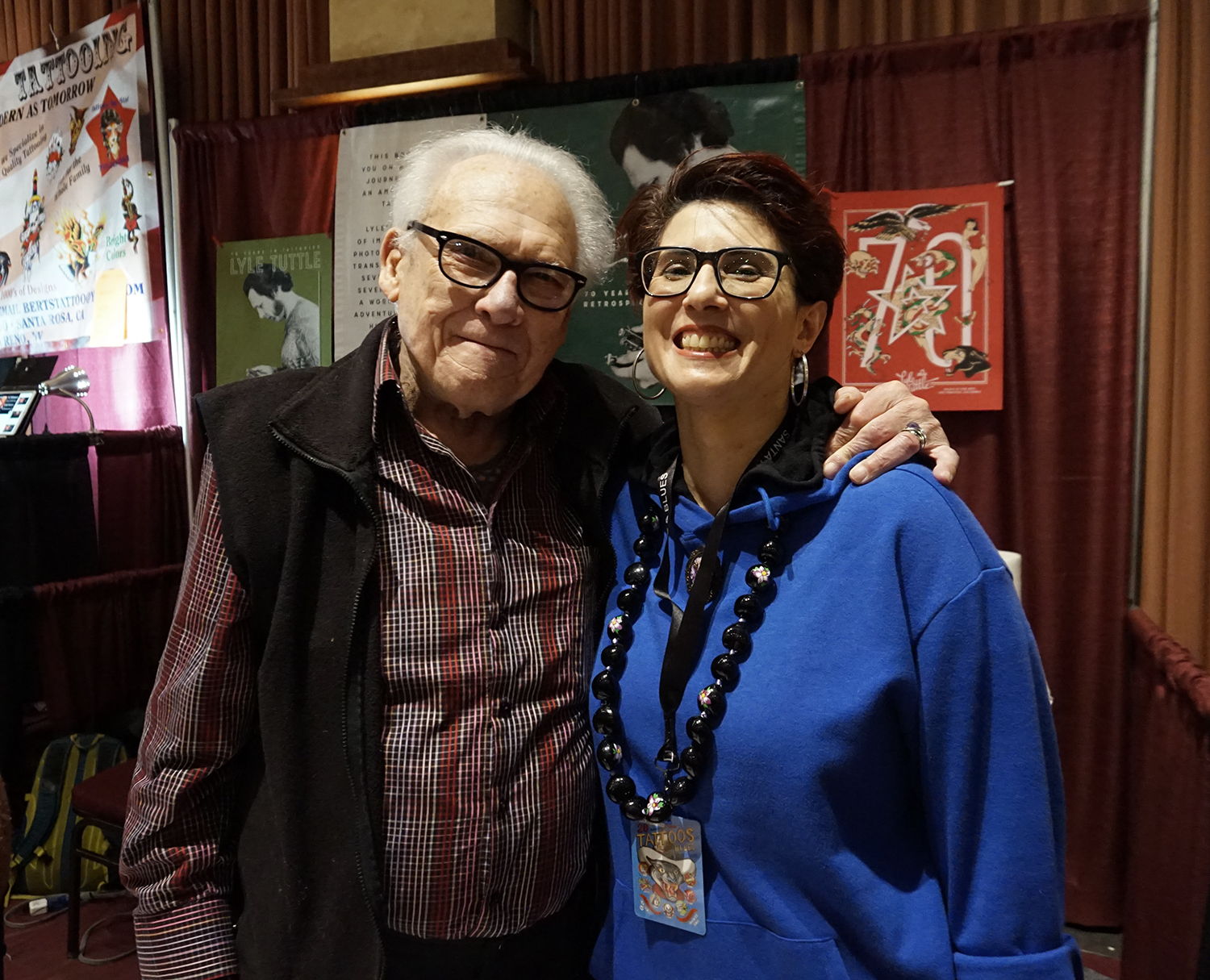 Photos © Scene360