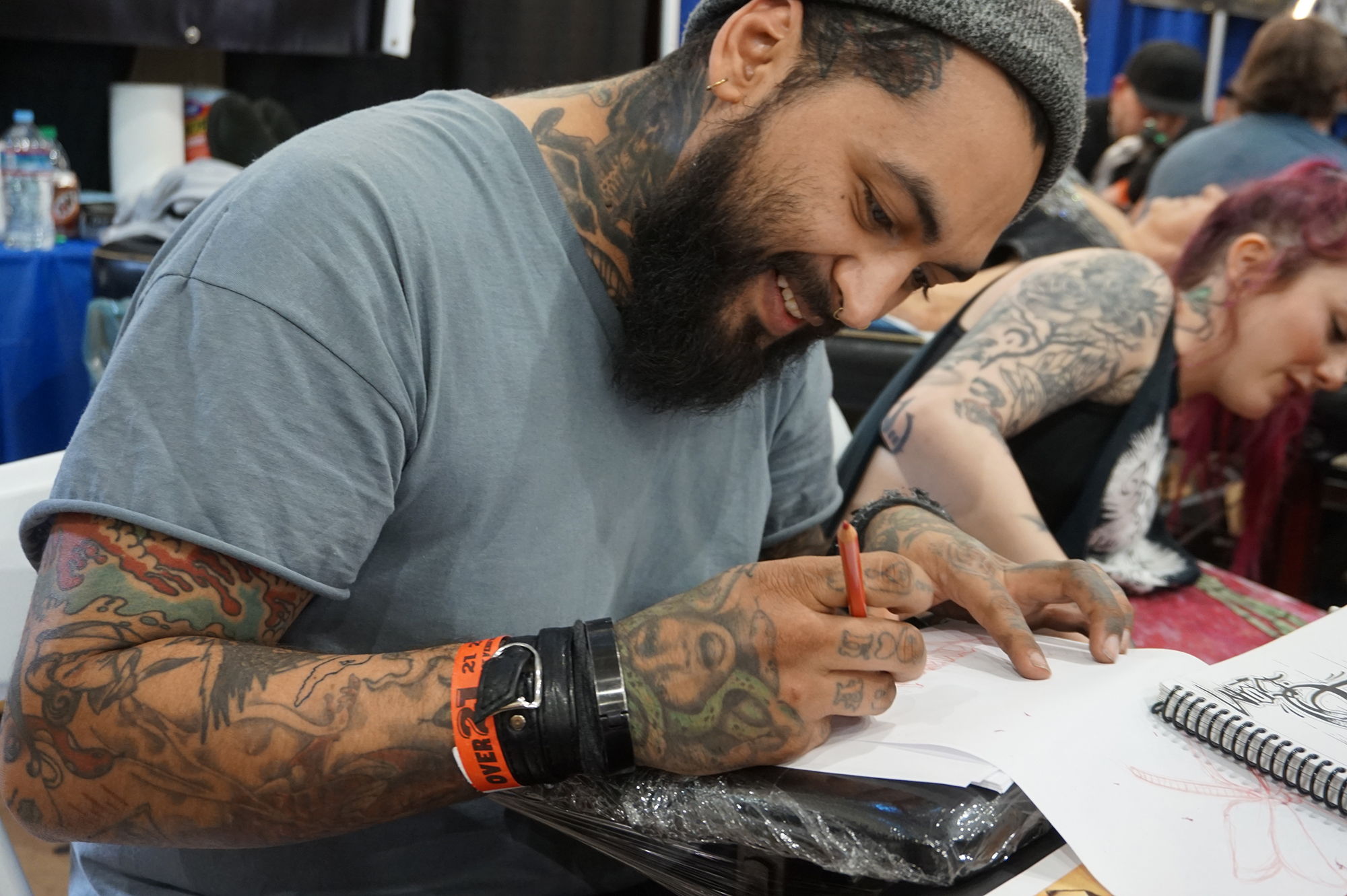 Although not a lot of people knew where Oroville was (a pleasant town north of Sacramento in California), many tattoo enthusiasts made their way there to see the Feather Falls (Casino) Tattoo Expo, organized by Chris Earl who also held the Fresno event a week ago.
Celebrities like Tommy Montoya, Ryan Ashley Malarkey and BABA were magnetic attractions for meet-and-greet with fans, which is one of the advantages of smaller expos like this one. Local and out-of-state artists filled the booths and worked non-stop with plenty of walk-ins. It was overall an action-packed, cozy event, and it helped that the Casino was part of this setup—as the latter space (a separate building) was great for dining with sushi and hand-tossed pizza available on menu.
Above: Arizona-based artist Ulises-Solis sketching some ideas for a tattoo.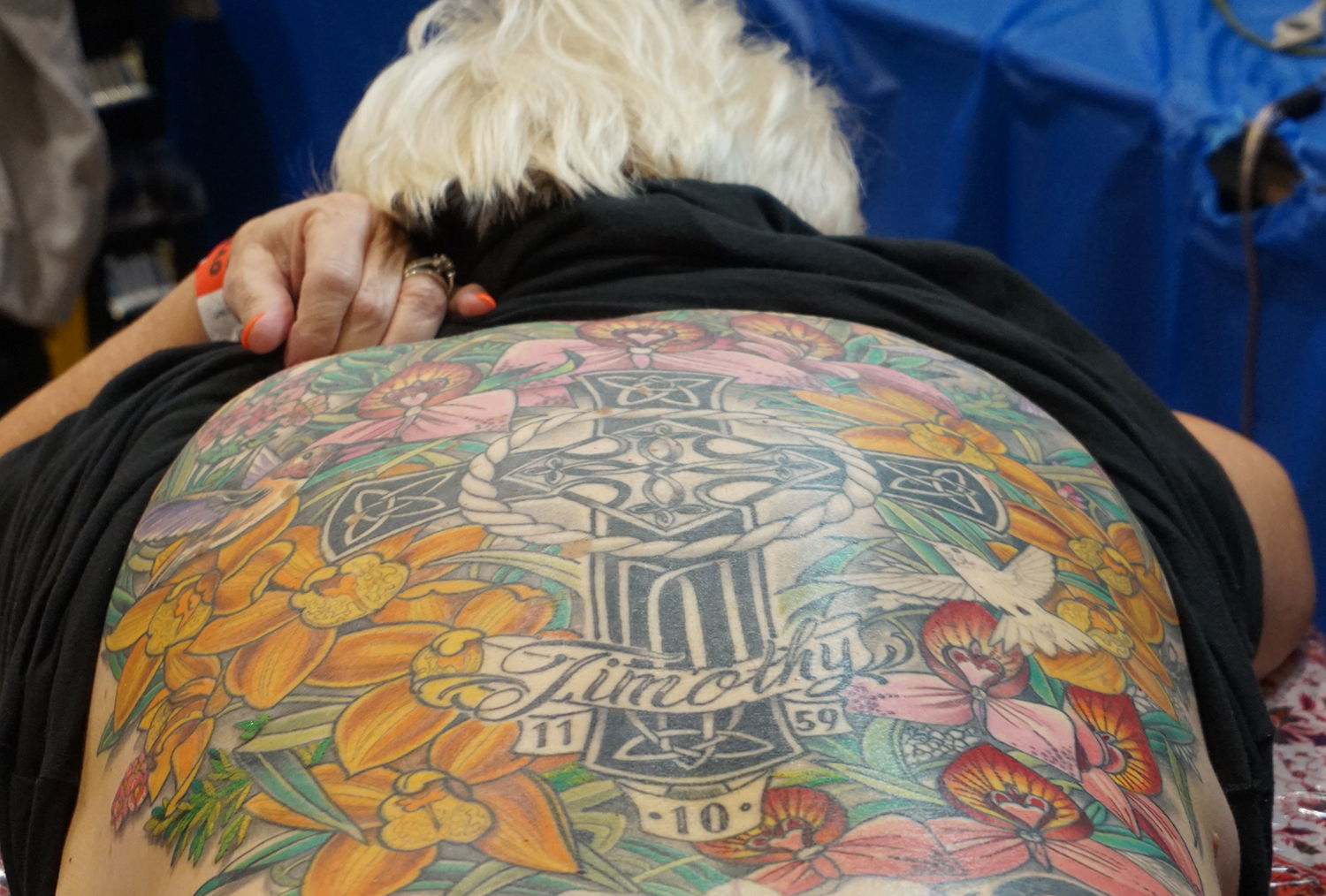 Elaborate back piece by Jeff Pickens from Visalia, California.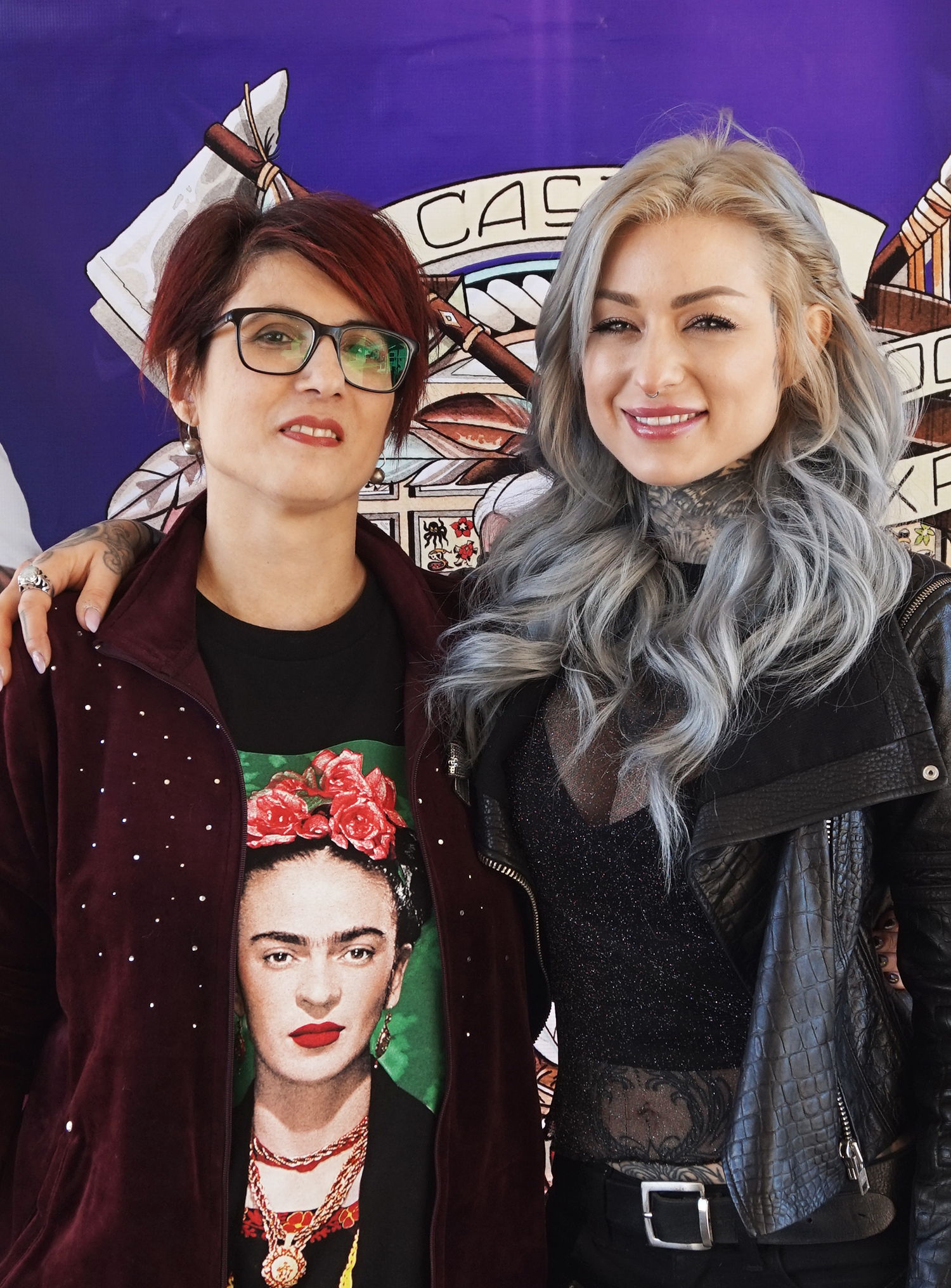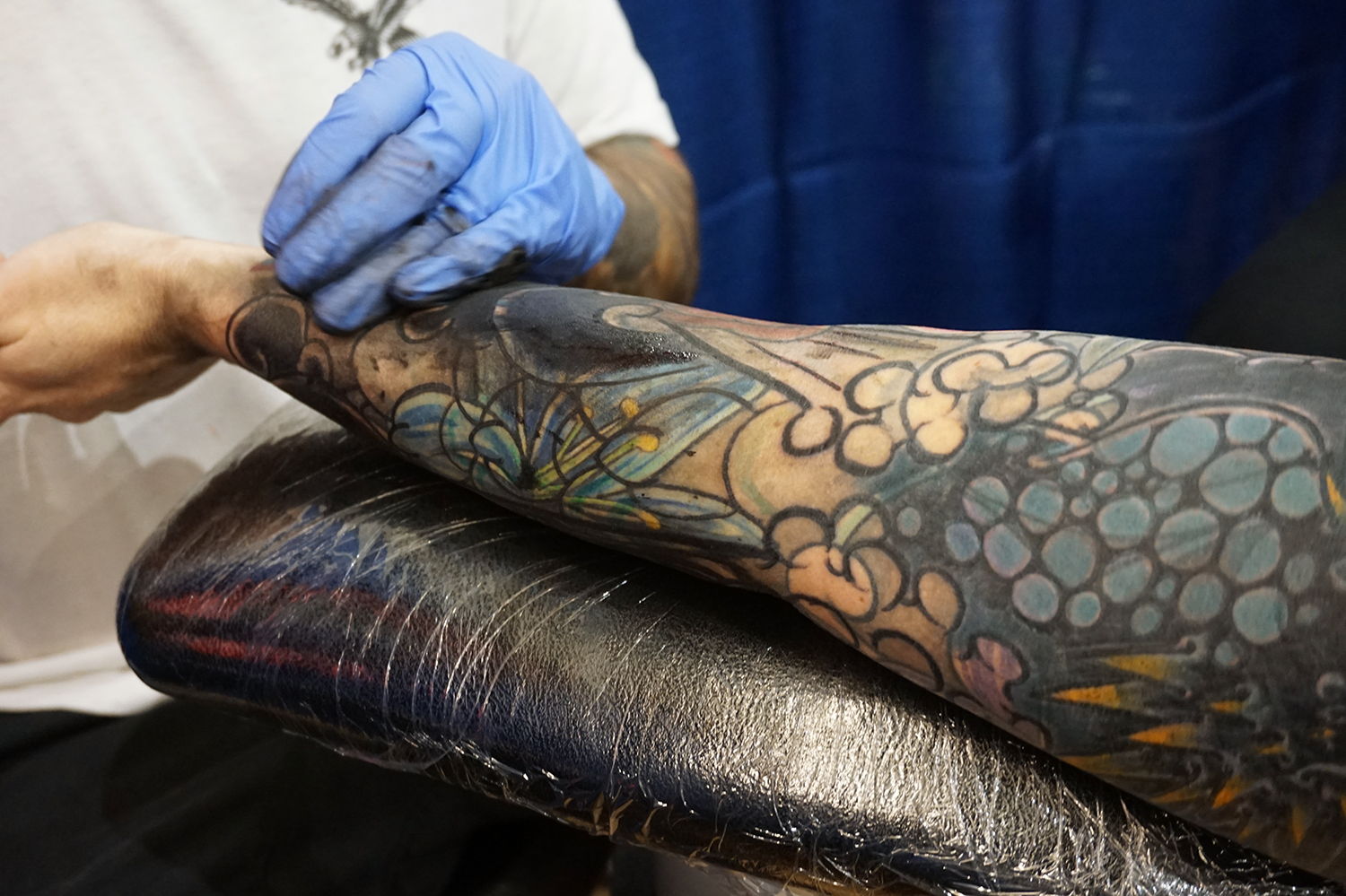 Asian-style tattoo coverup by Tyler Whitlock from Ventura, CA.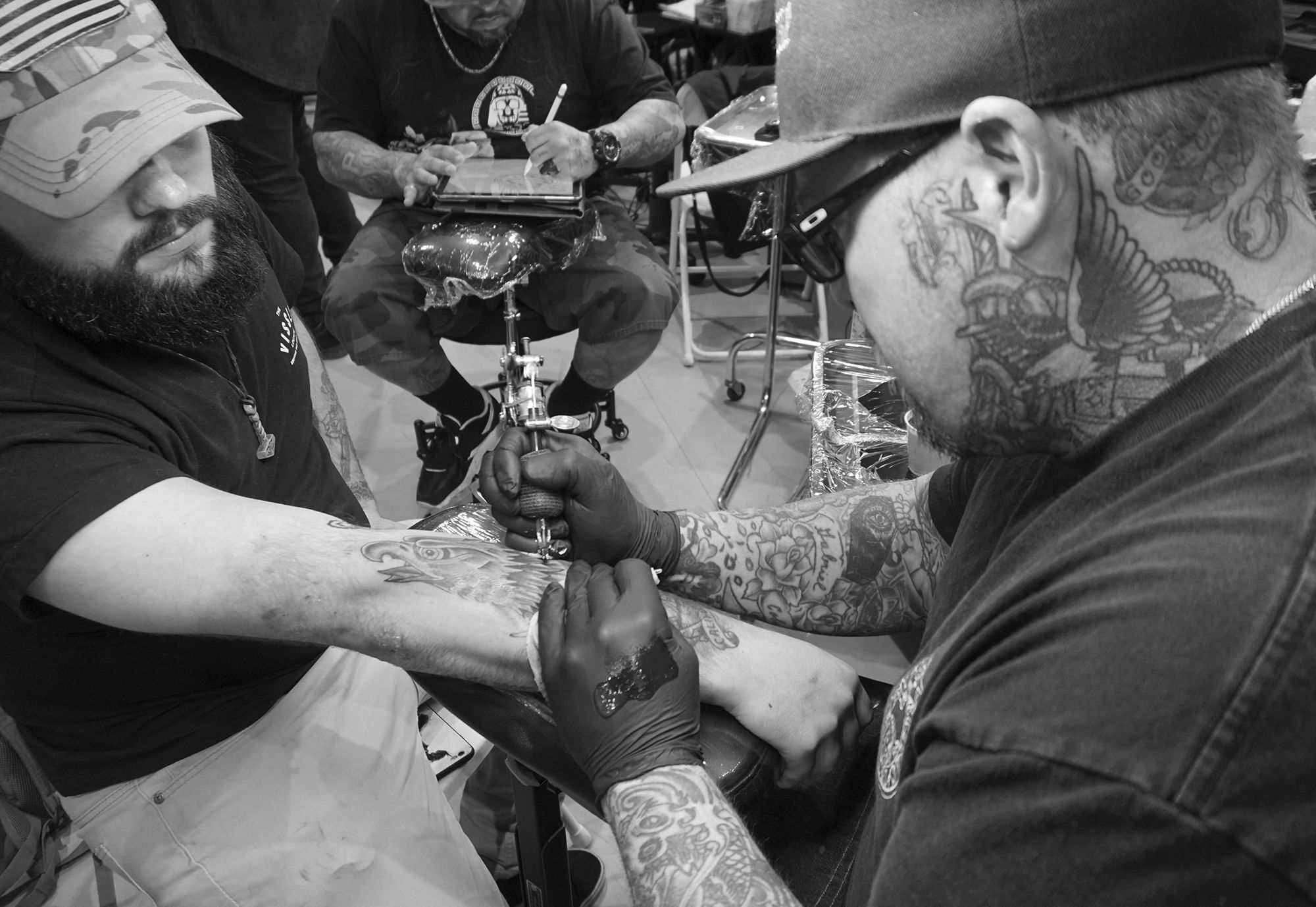 At right tattooer and owner of The Golden Rose Tattoo shop in Modesto, California.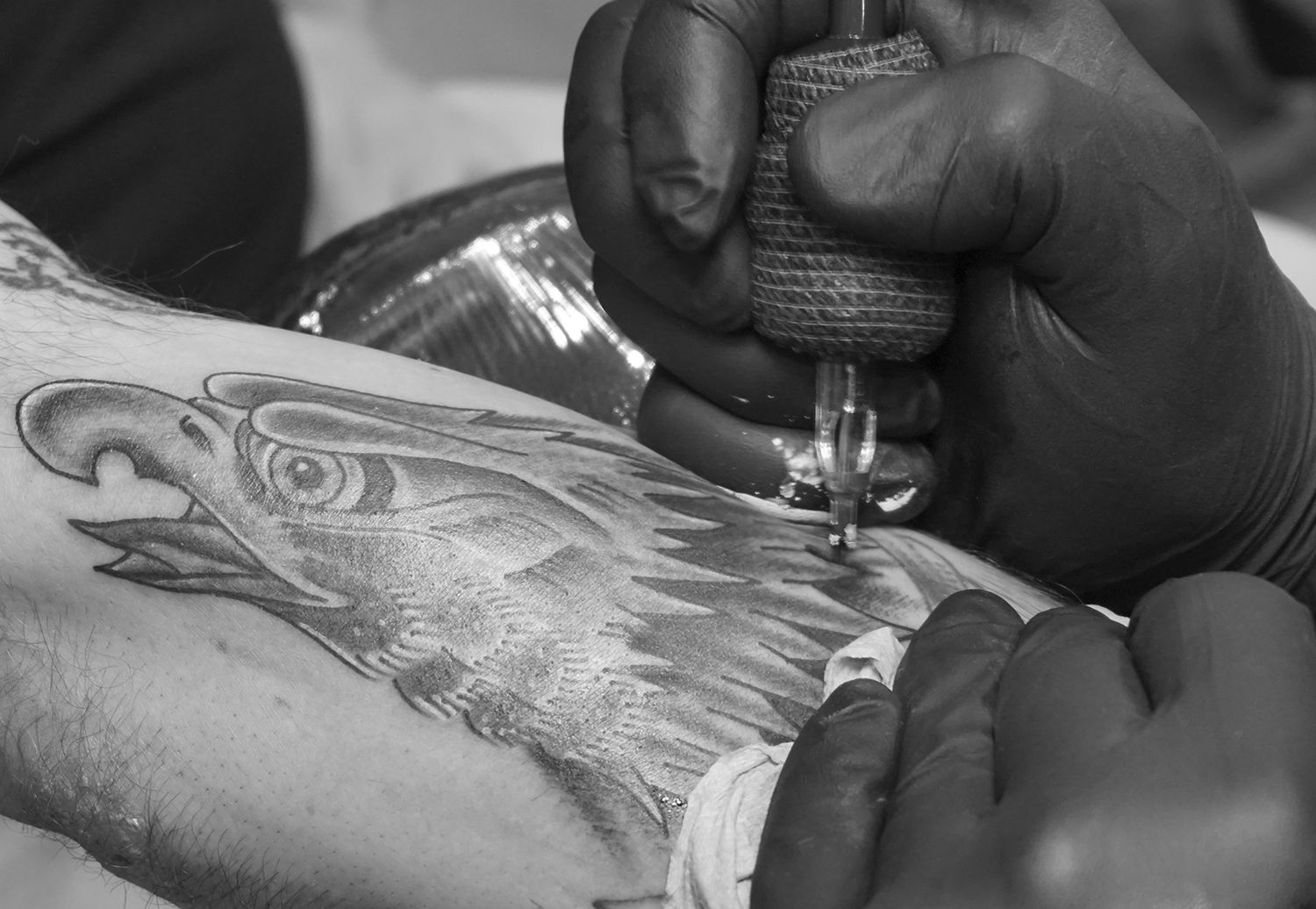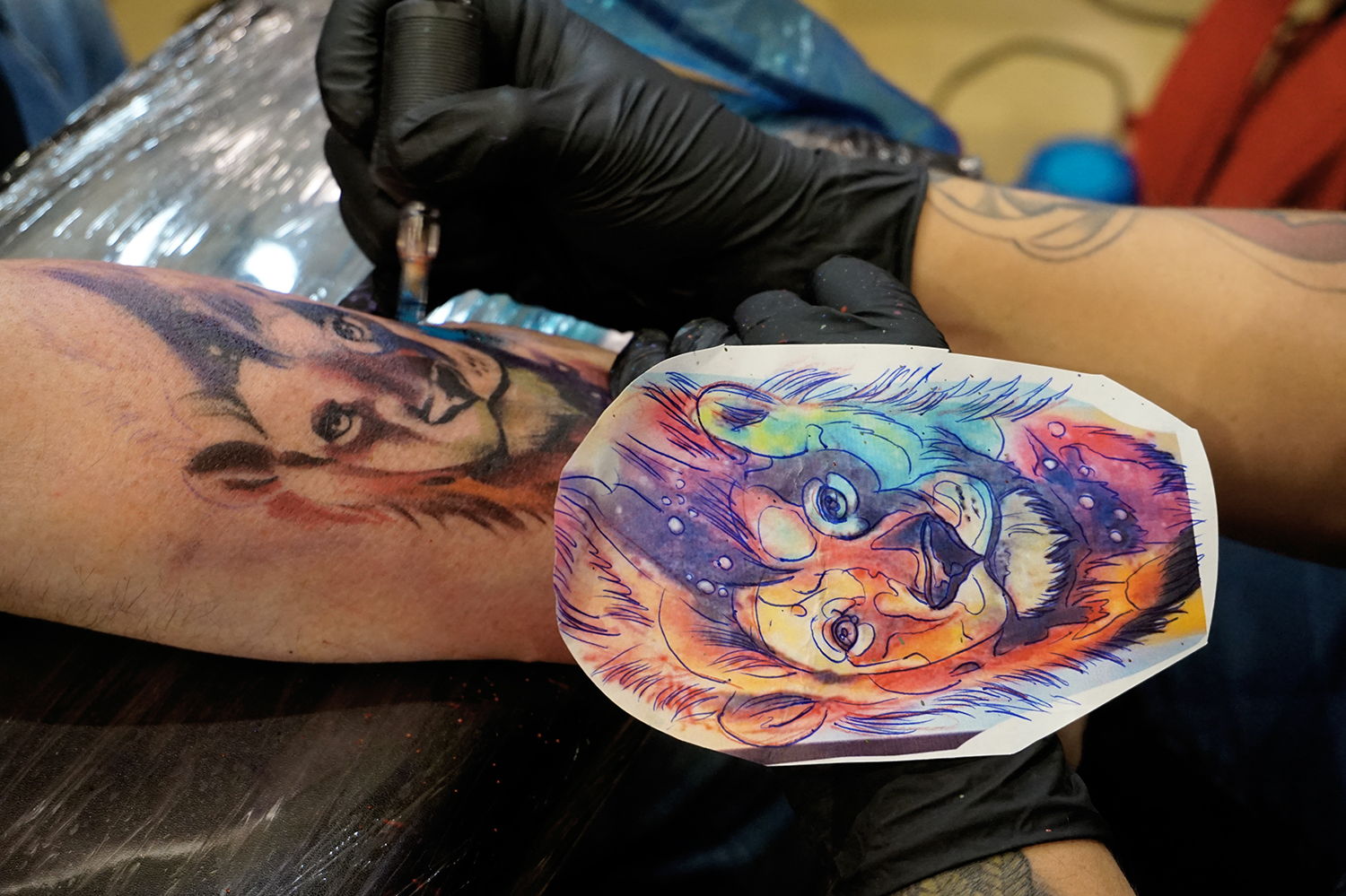 Colorful ink by Jonny Banxx, one of the resident artists at Tommy Montoya's Klockwork Tattoo Club.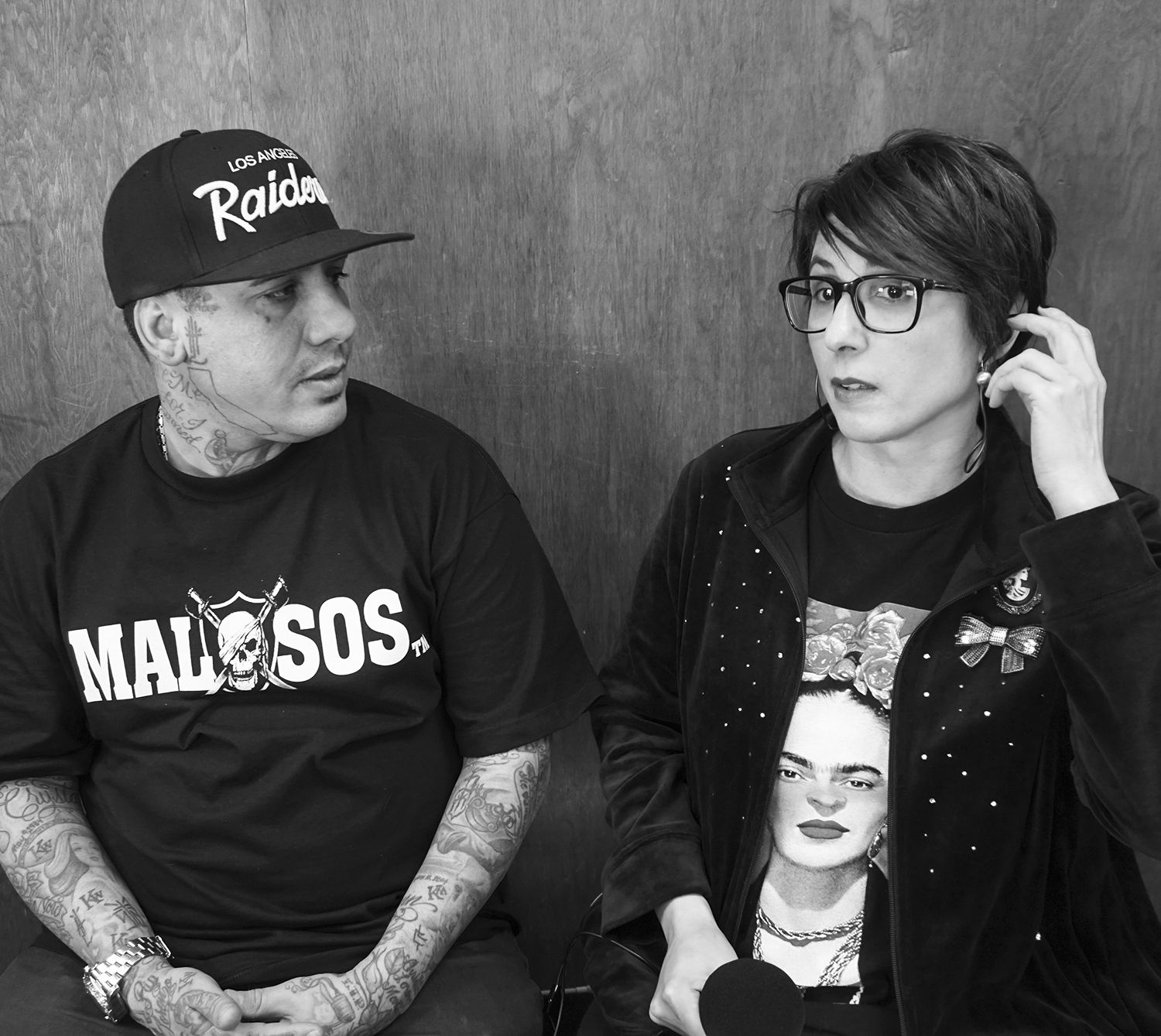 Before the start of Scene360's interview with legendary tattooer Tommy Montoya, at the Feather Falls expo.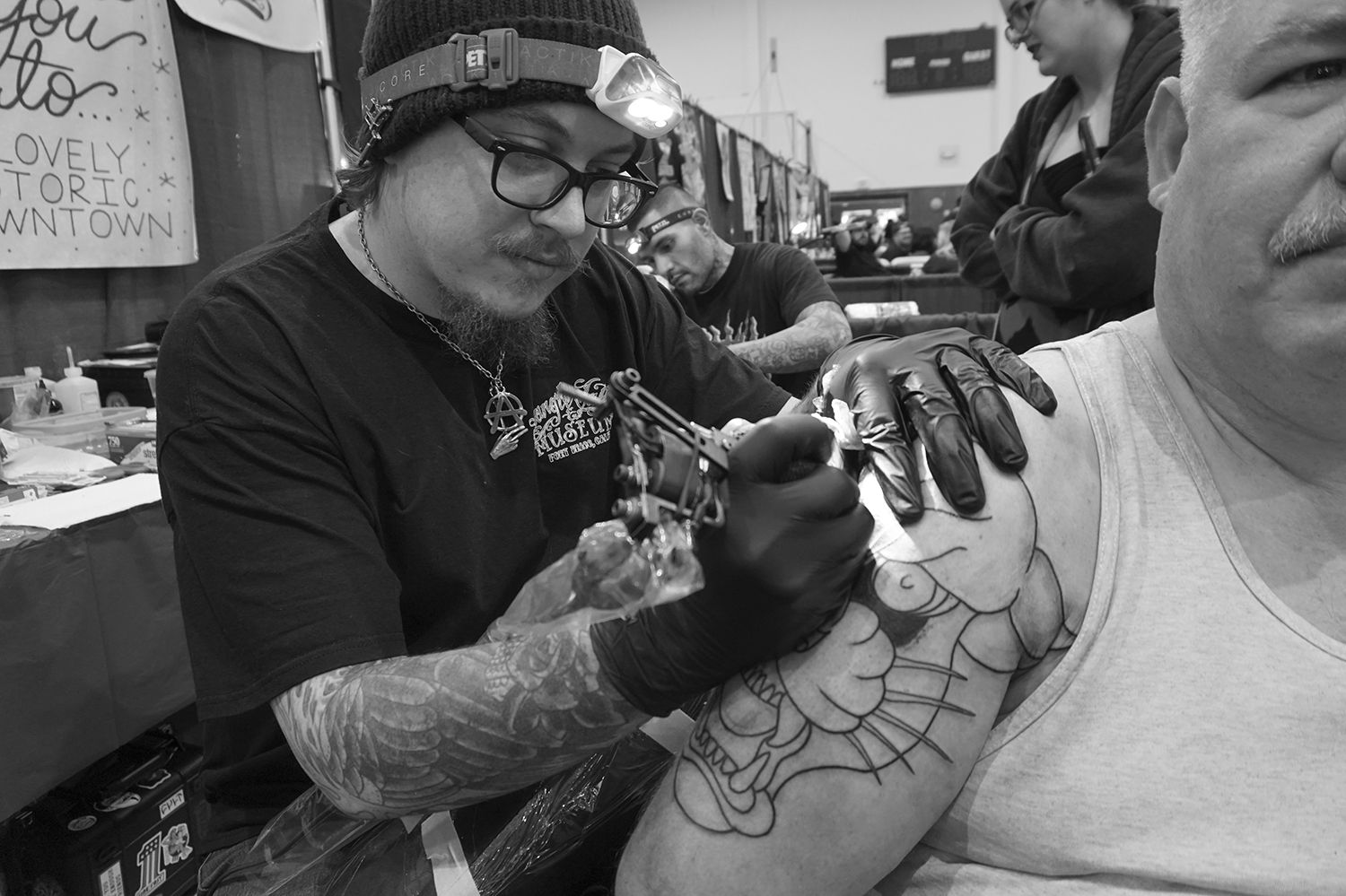 Another large coverup, this time pigmented by Forrest Elliott.
Photos © Scene360