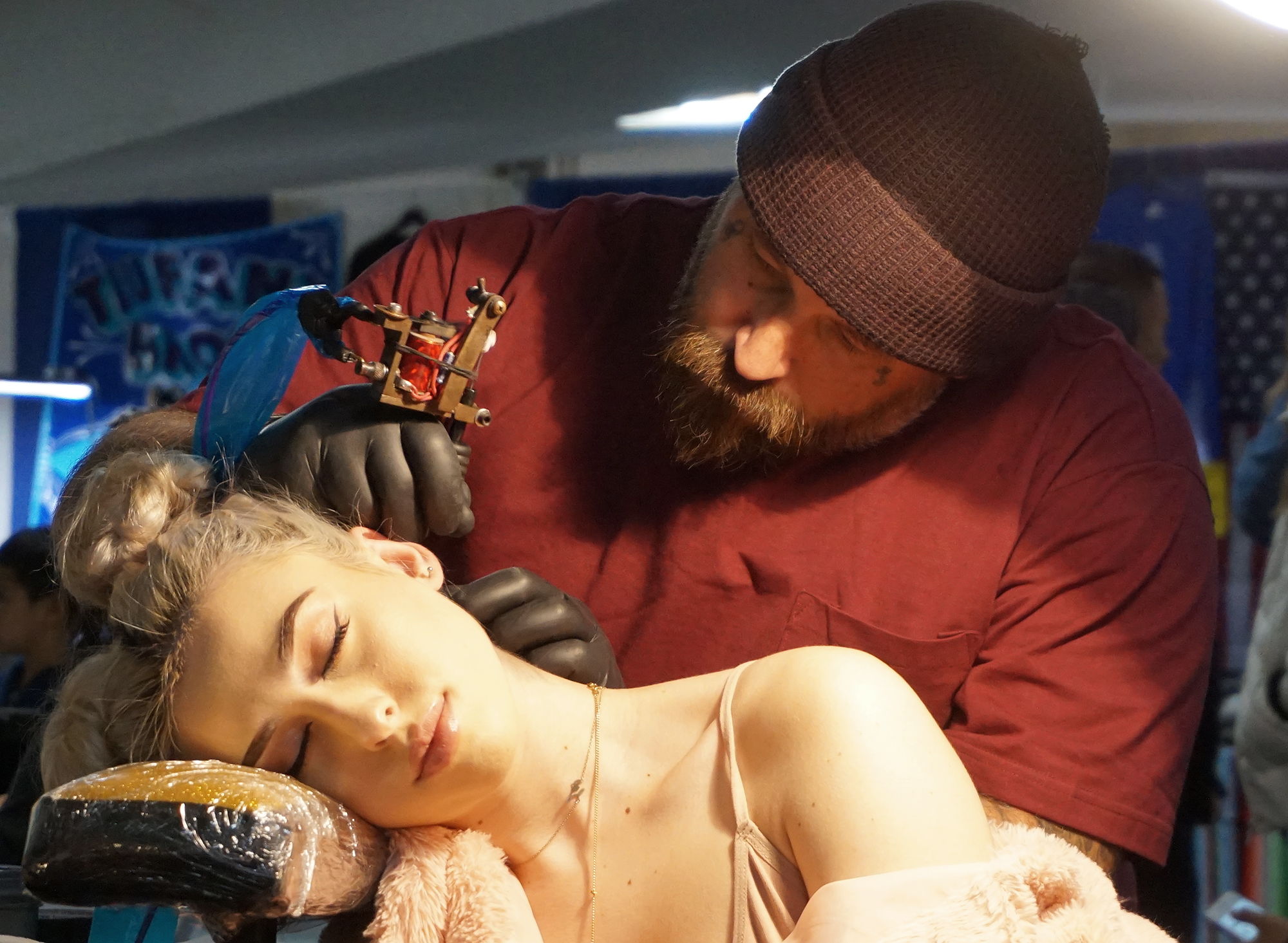 Celebrating its 15th year at the Fresno Fairgrounds, the event welcomed a packed arena of spectators admiring the work of 200 tattooers from all over the United States. From Berkeley's freehand tattooer Dave Moore to Seal Beach's Mr. Lucky inking an epic flower on a client's head, the predominant styles were American traditional, Asian, and New School.
The Fresno Tattoo Convention, hosted by Central Valley Tattoo and sponsored by Redwave, is known as the biggest tattoo convention in the Valley, heavily promoted with billboard ads and beautiful posters designed by distinguished artist Matt Pardo who works in New York City and is a native from central Cali. In addition there was promotional skateboard decks illustrated by Sacramento's Eiland Hogan—see within post.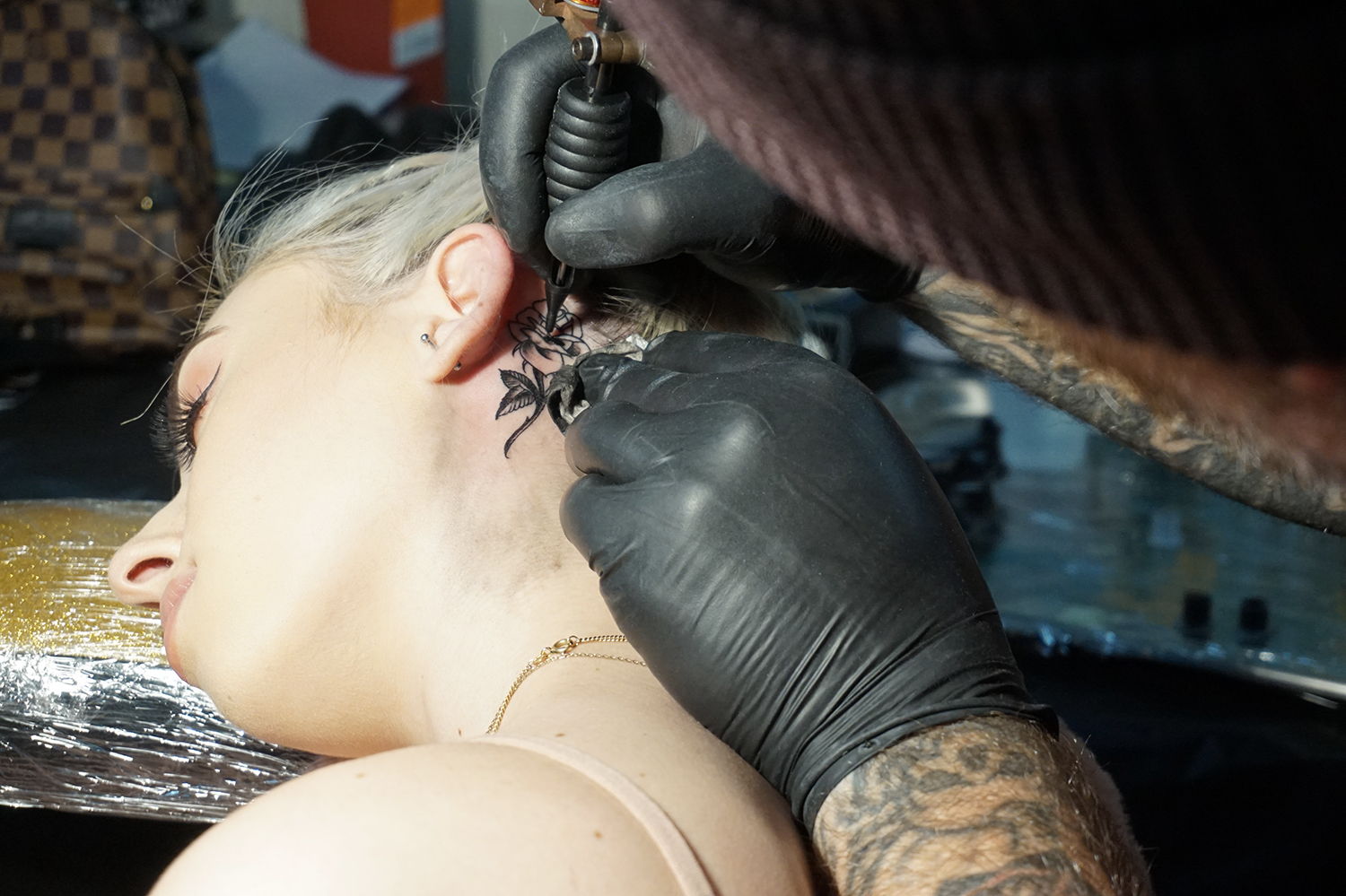 A black-and-gray tattoo by Tim Sauter from Orange County, California.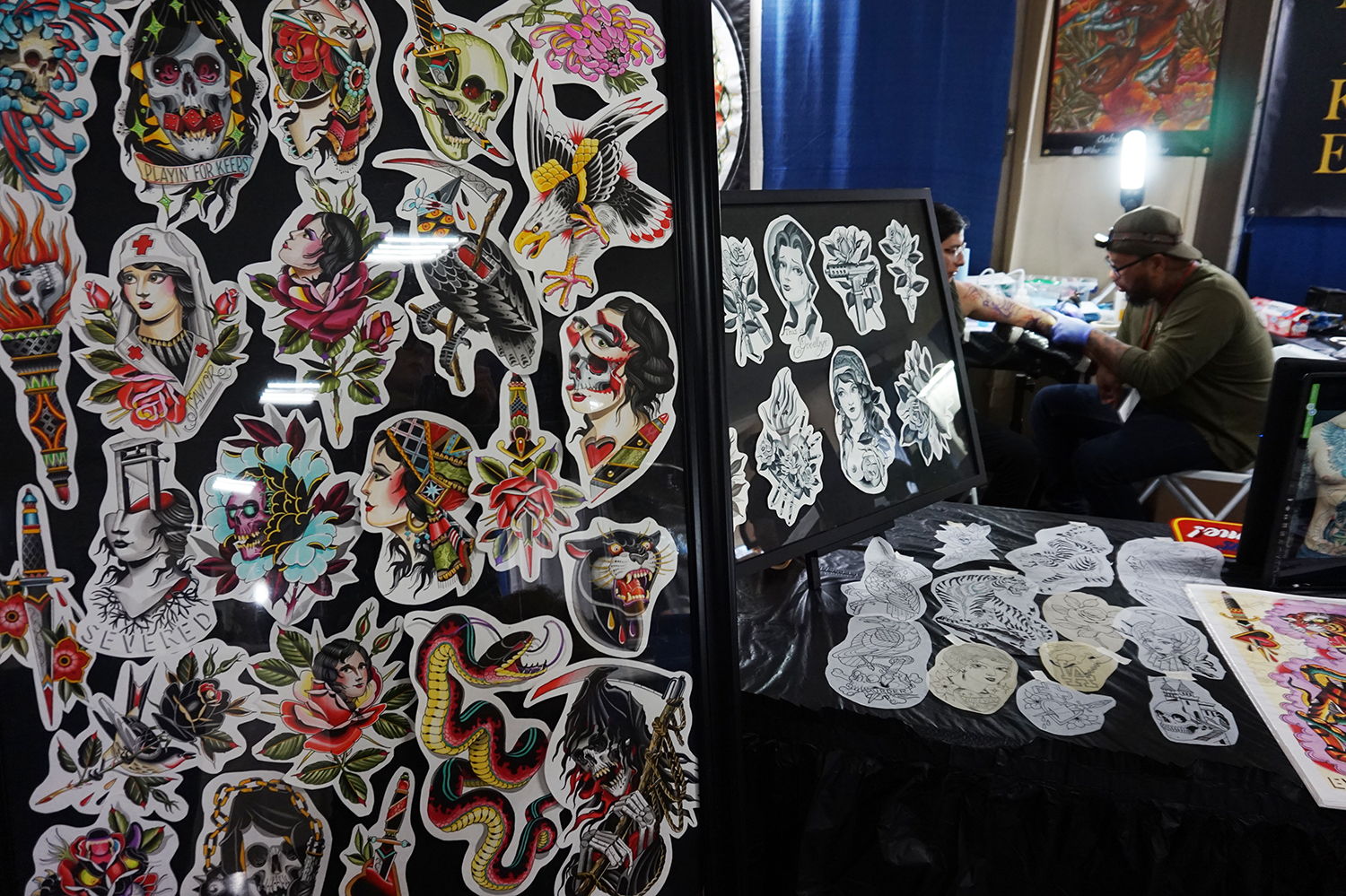 Hawaii's tattooer Bo working on a massive arm sleeve.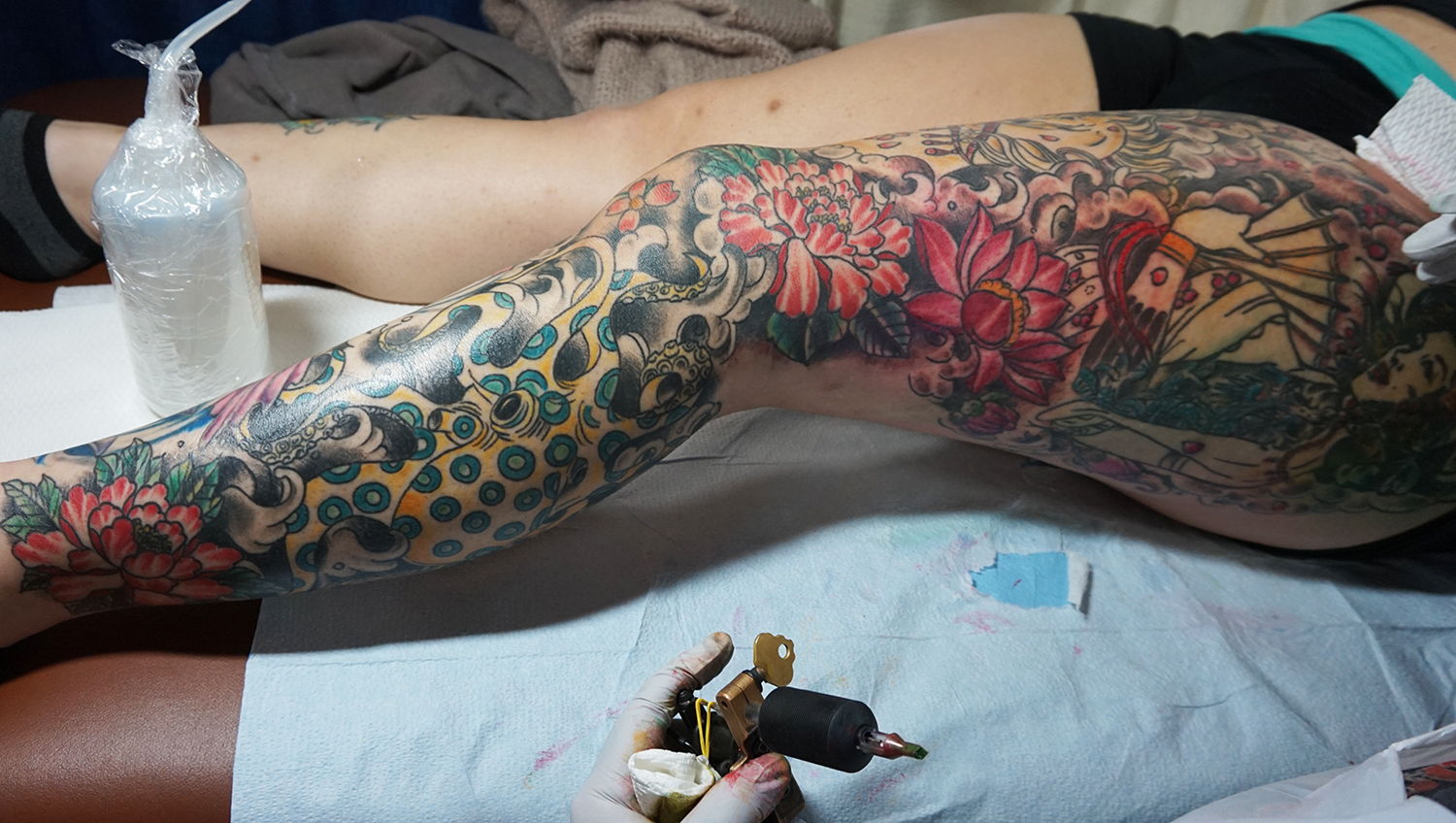 Fresno native Cat produces one of the more elaborate tattoos of the event.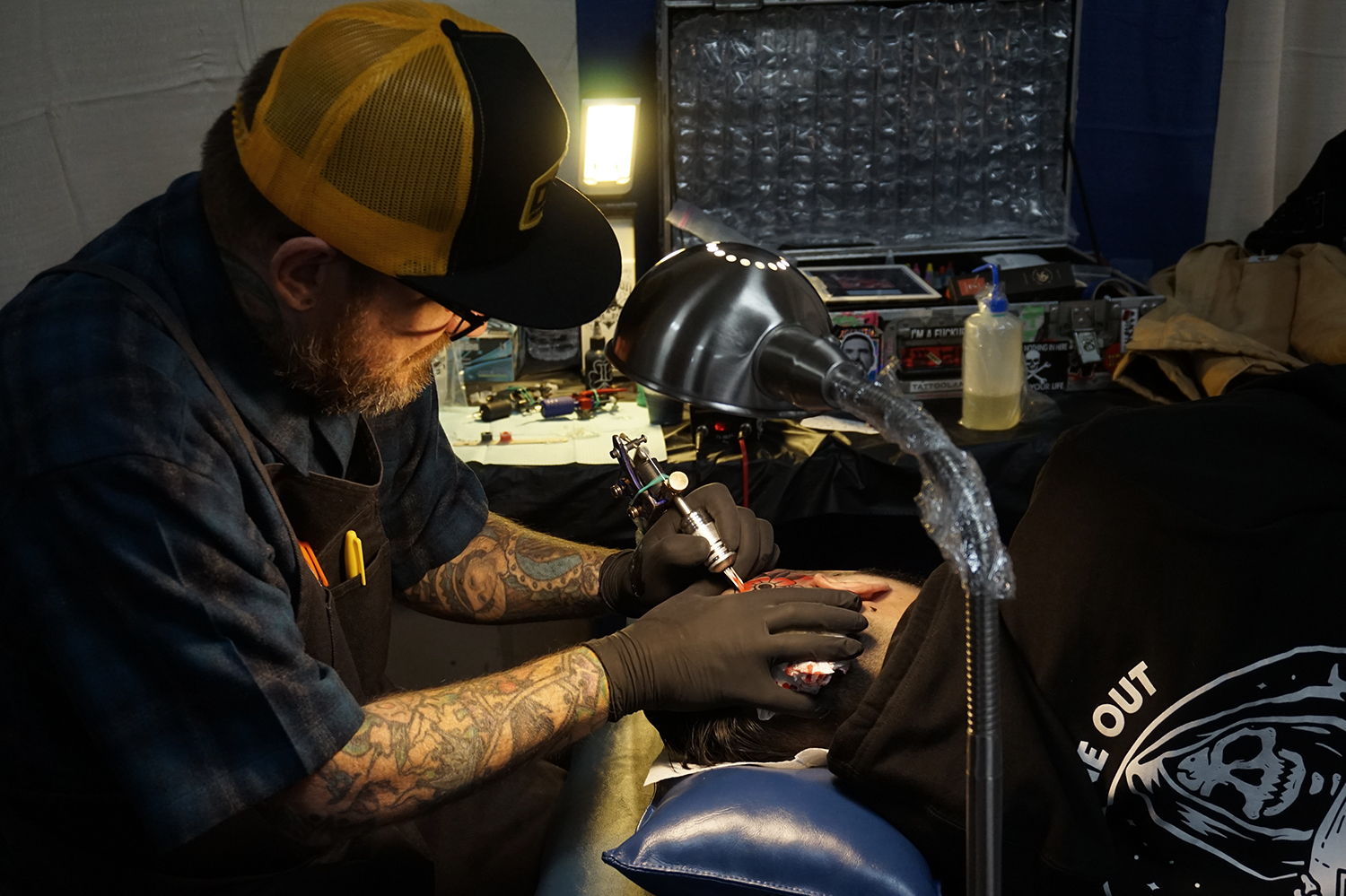 A colorful American old-school tattoo by Mr. Lucky.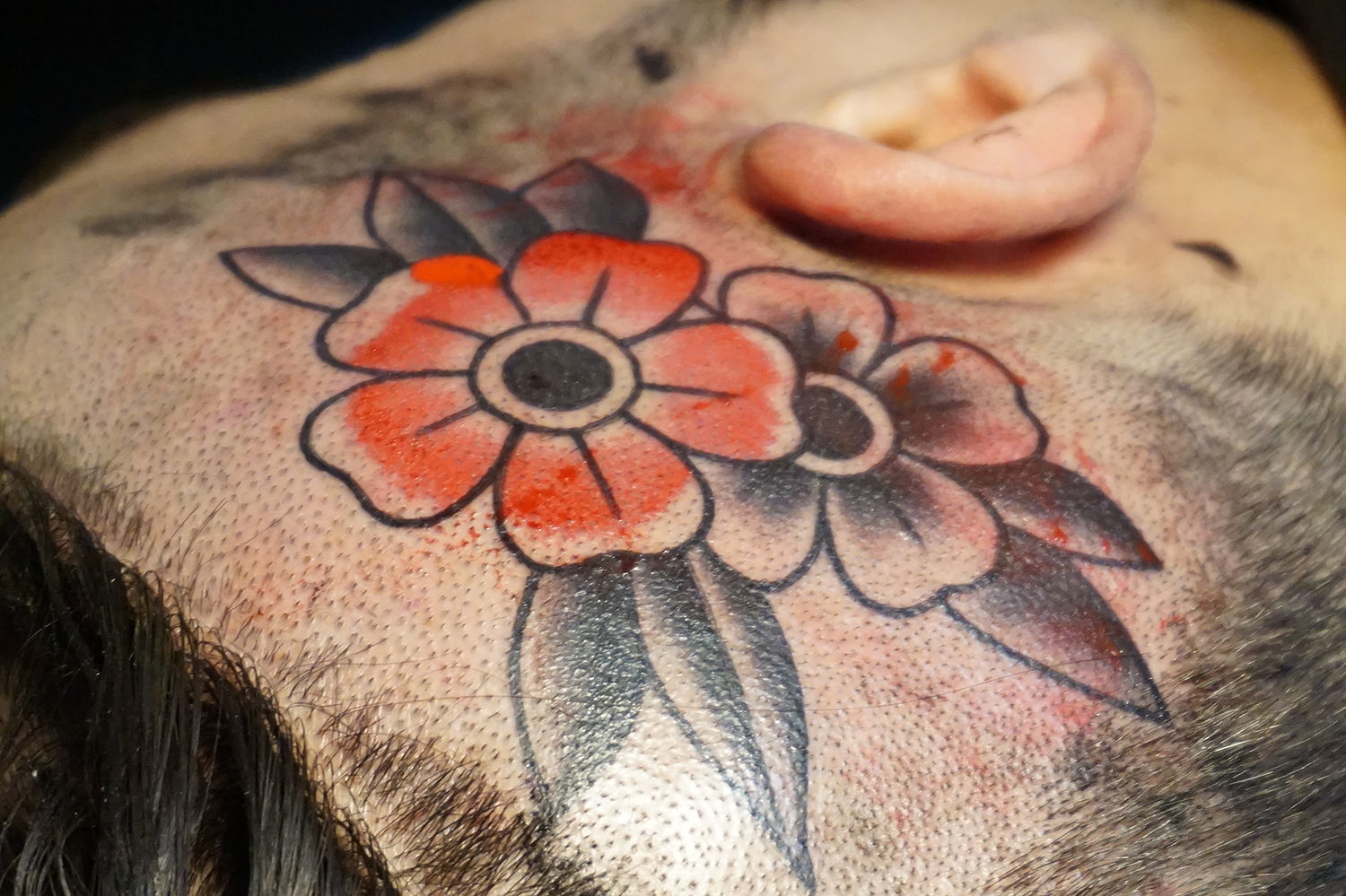 A closeup of Mr. Lucky's epic flower design on his client's head.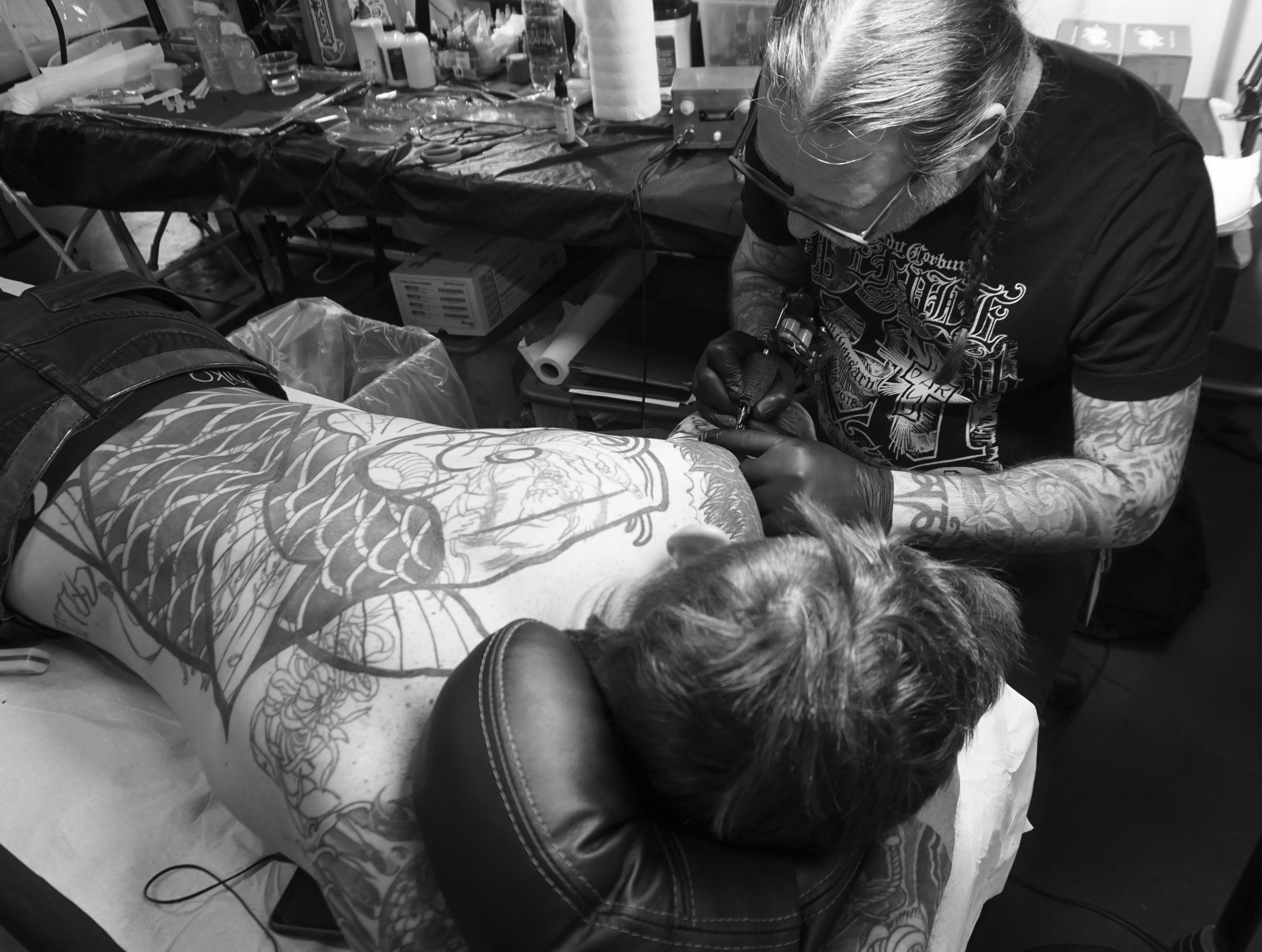 Berkeley's Dave Moore freehanding and inking part of a shoulder.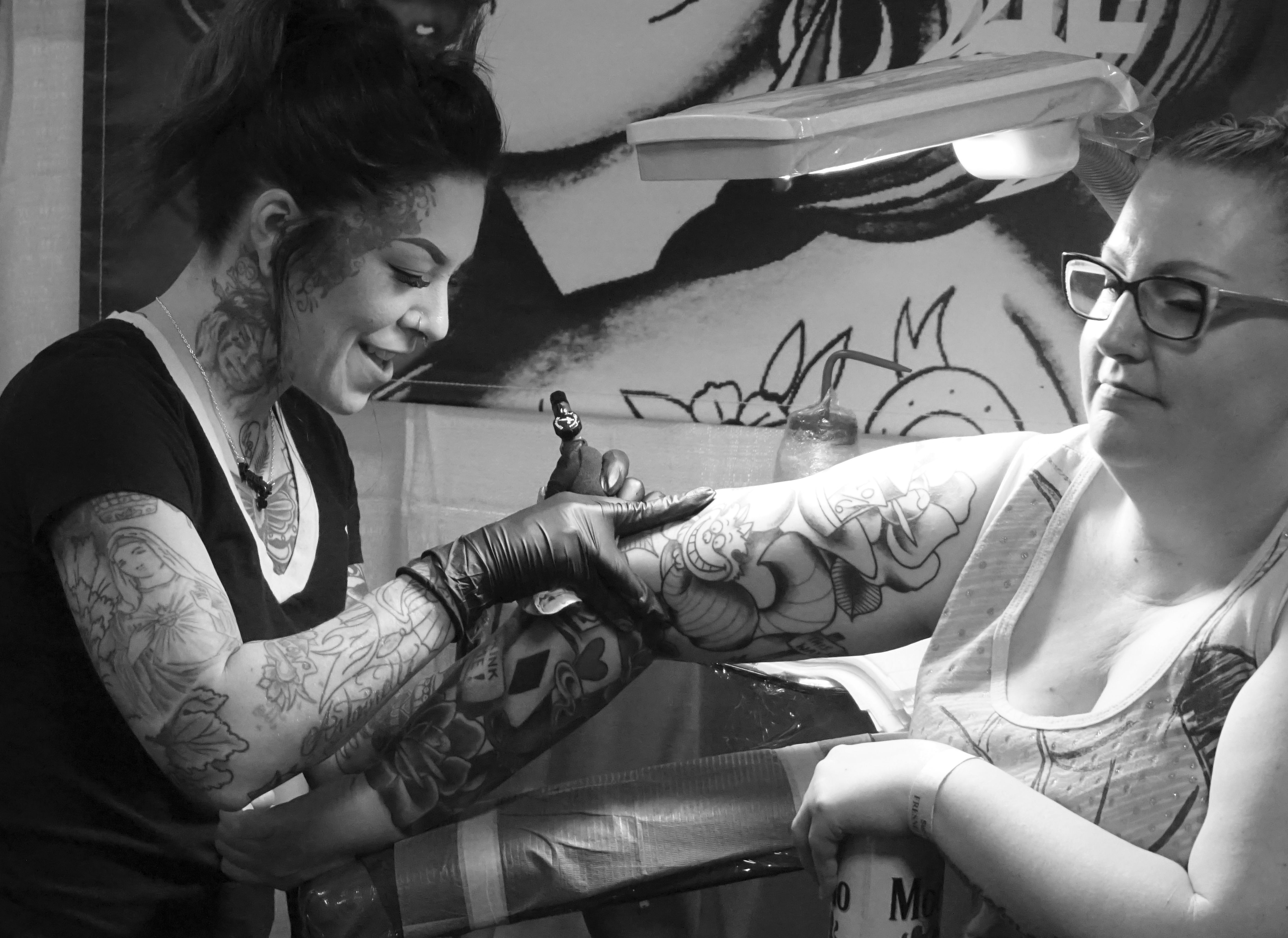 Another Fresno-based artist (Jenny Hickey) having a good time at the convention.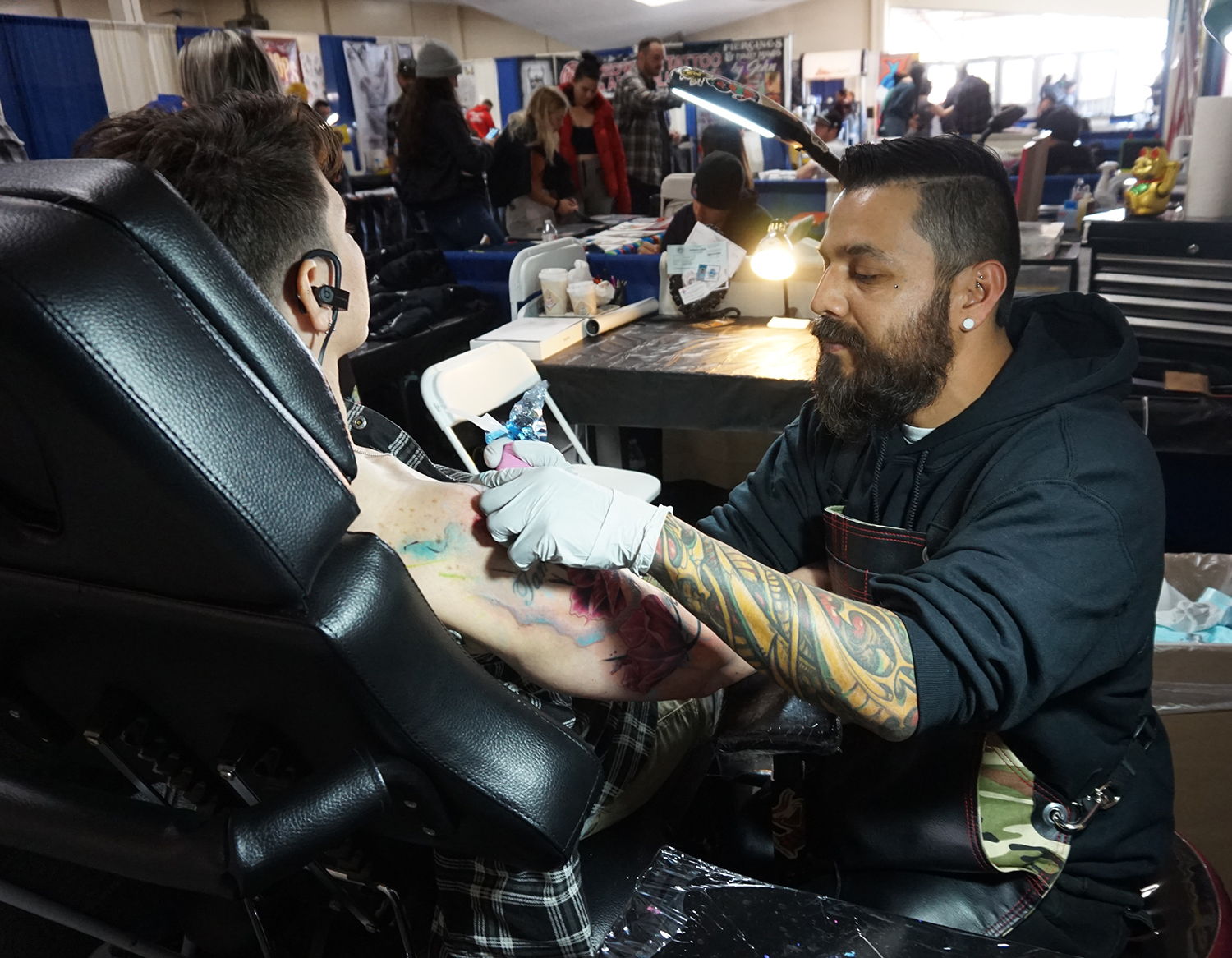 Juan Nava in action, the owner of tattoo studio "First Love."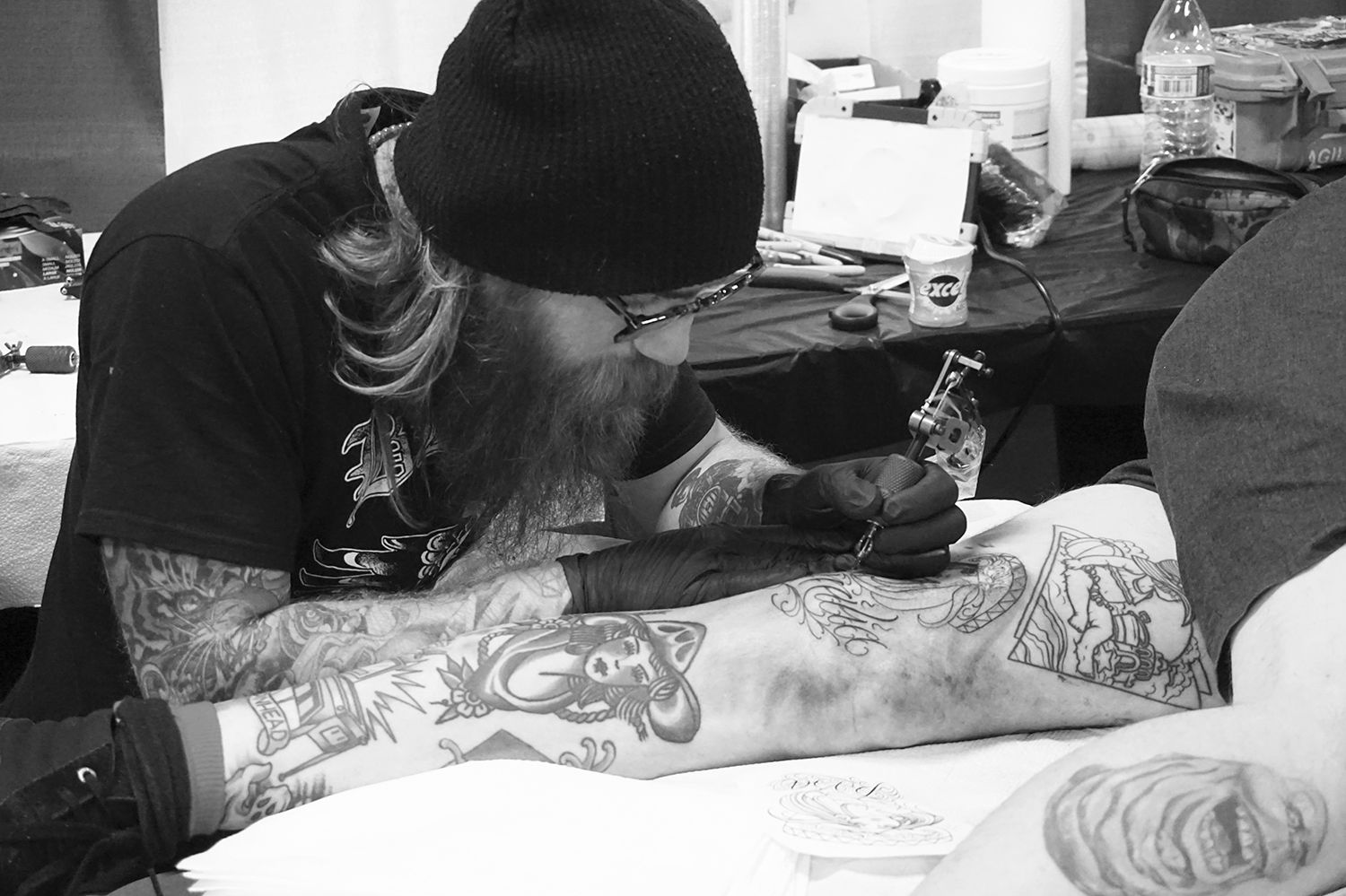 Kone Ak (aka Gipsytiger) doing Mexican-inspired tattoo (with scripting) about family.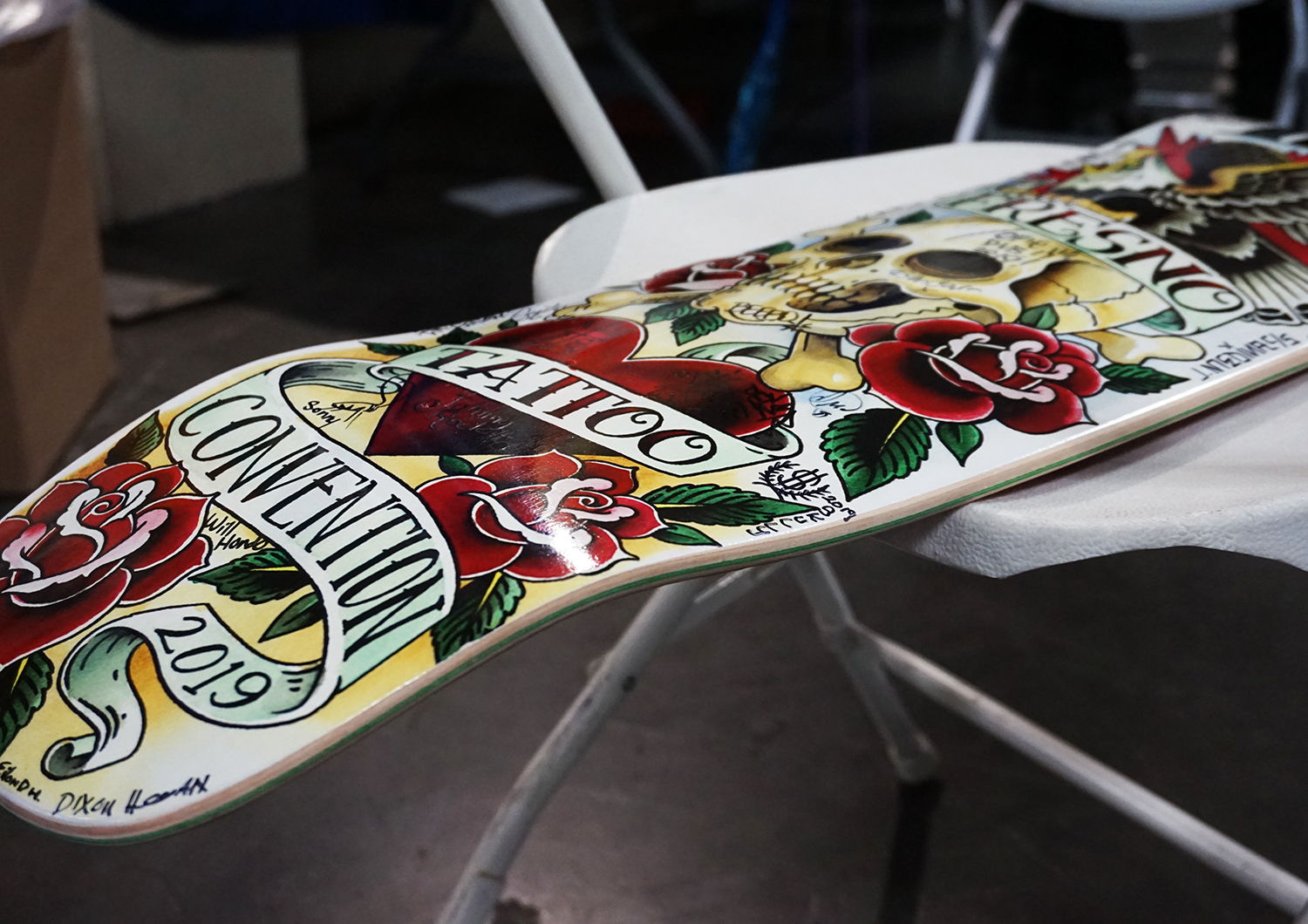 Original artwork by Eiland Hogan; printed on skateboard decks for the Fresno event.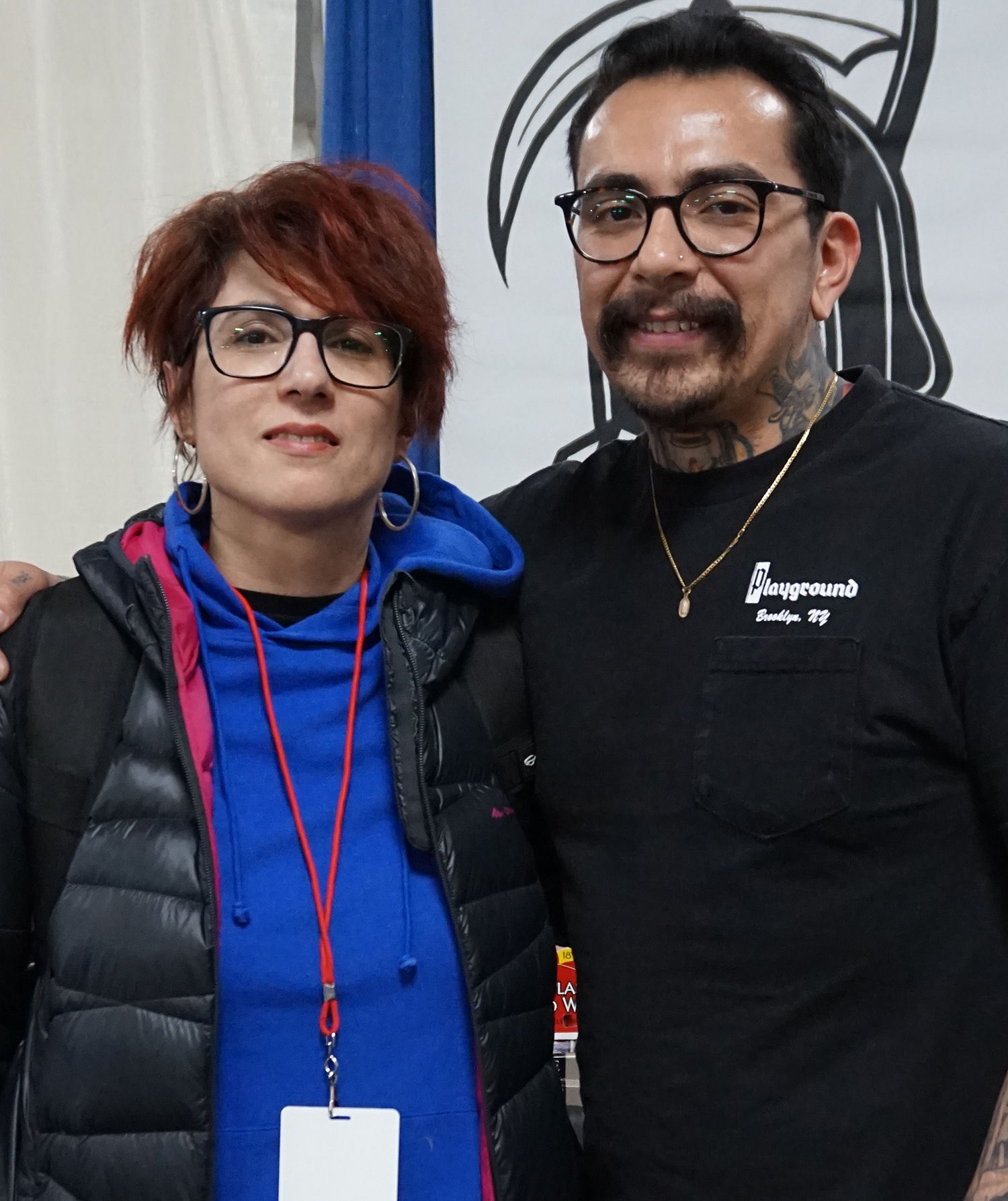 Scene360's founder Adriana de Barros and tattooist Matt Pardo.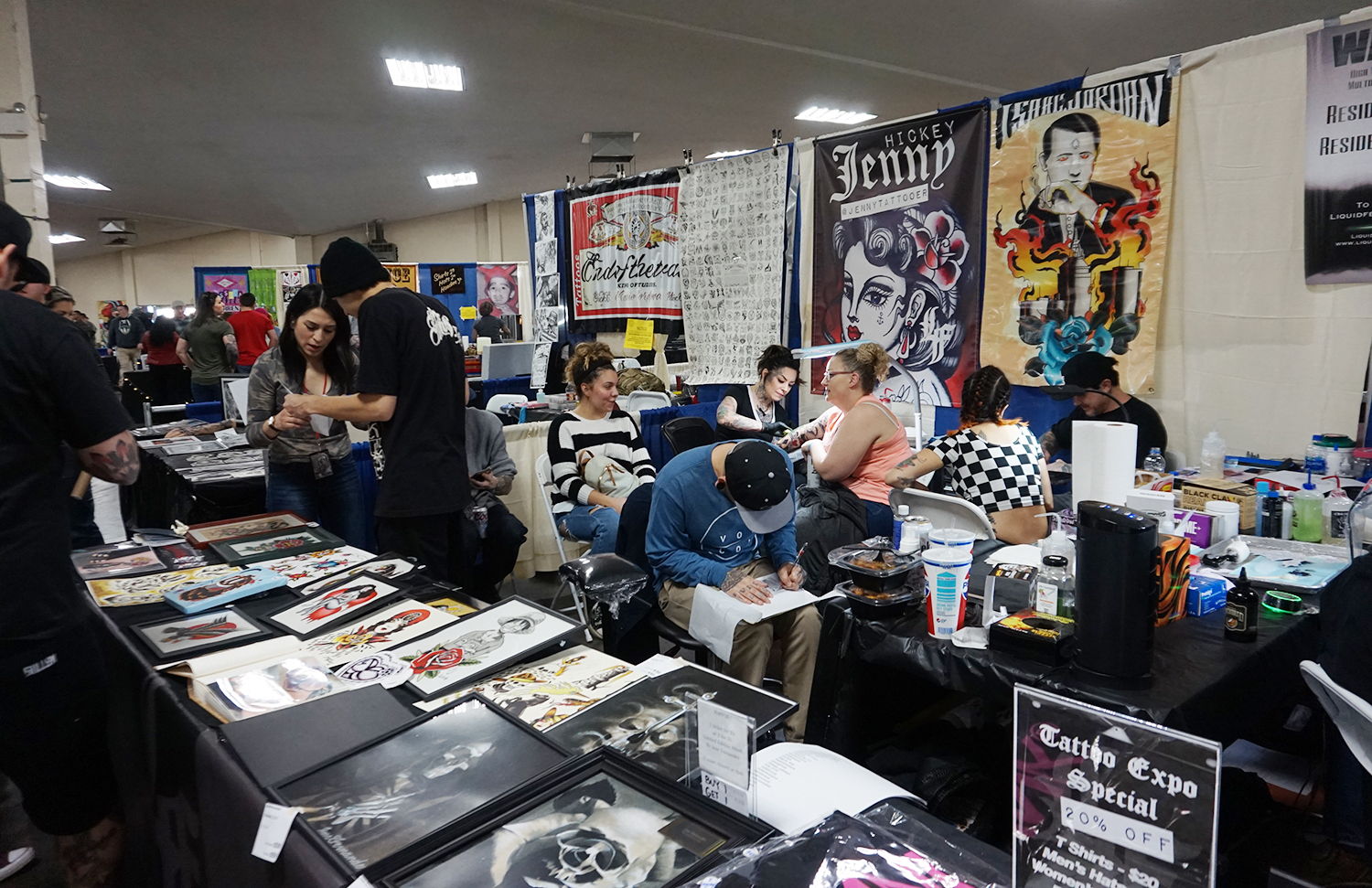 Clients kept the tattoo artists very busy at Fresno.
Photos © Scene360