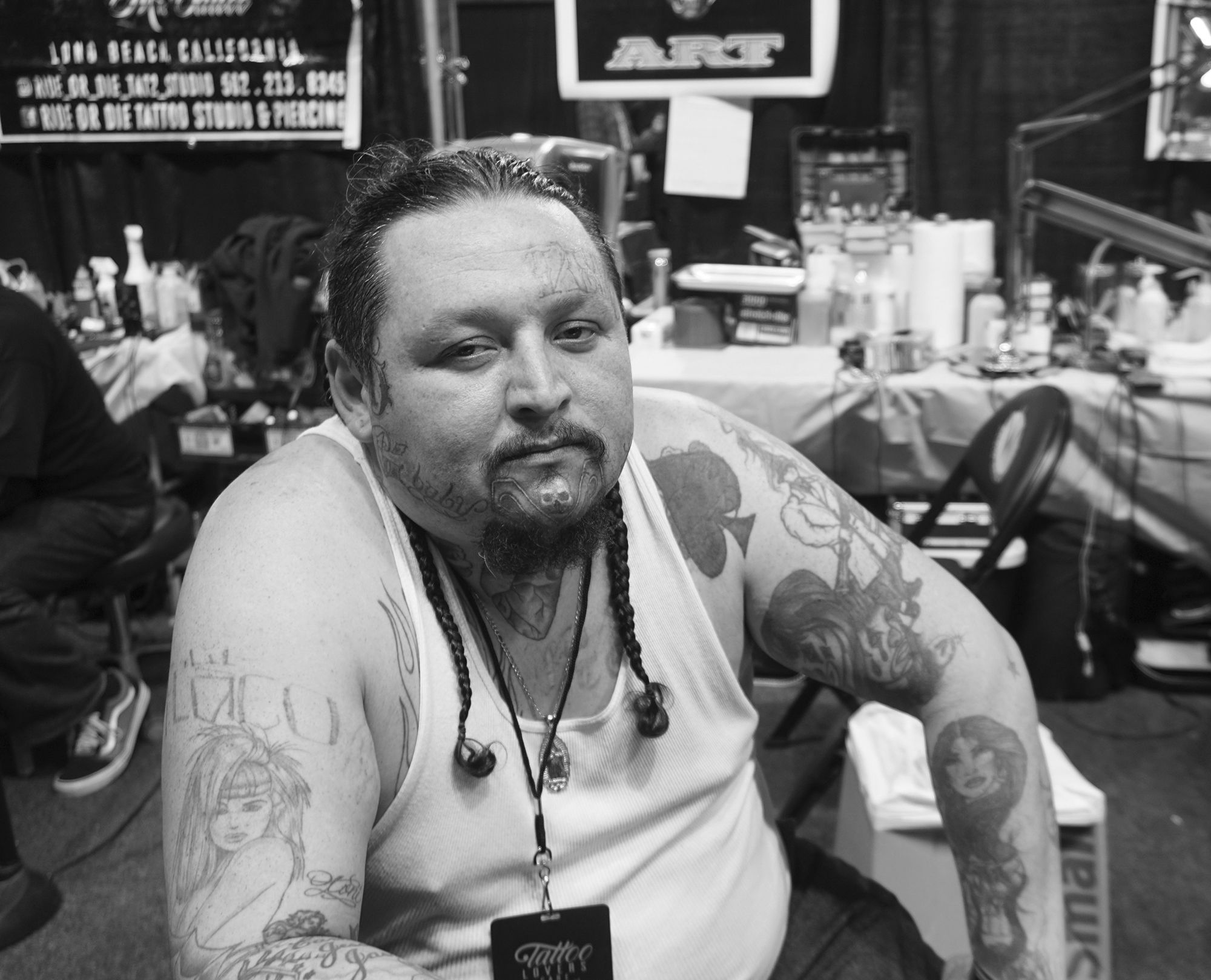 Although it was a stormy-skied February weekend in the central coastline of California, there was immediate warmth once entering the Kaiser Permanente Arena for the Santa Cruz Tattoo Expo. The environment was pleasantly inviting for everyone—the artists, vendors, spectators and press; a well-organized event by Tom Hernandez of Tattoo Tour and Basiks Shop.
While tattoo conventions like the Golden State and NY State have brought massive crowds with their headliners, the Santa Cruz venue was one to mark on the calendar and come back again for its wonderful connection among humans—tranquil to approach the tattooists and their clients, as well as walking around with family and friends. It doesn't end in Santa Cruz, Tattoo Tour is preparing other events in Portland, Brooklyn (NY), and San Jose.
Above: One of the Cali-based tattooers at the Santa Cruz event.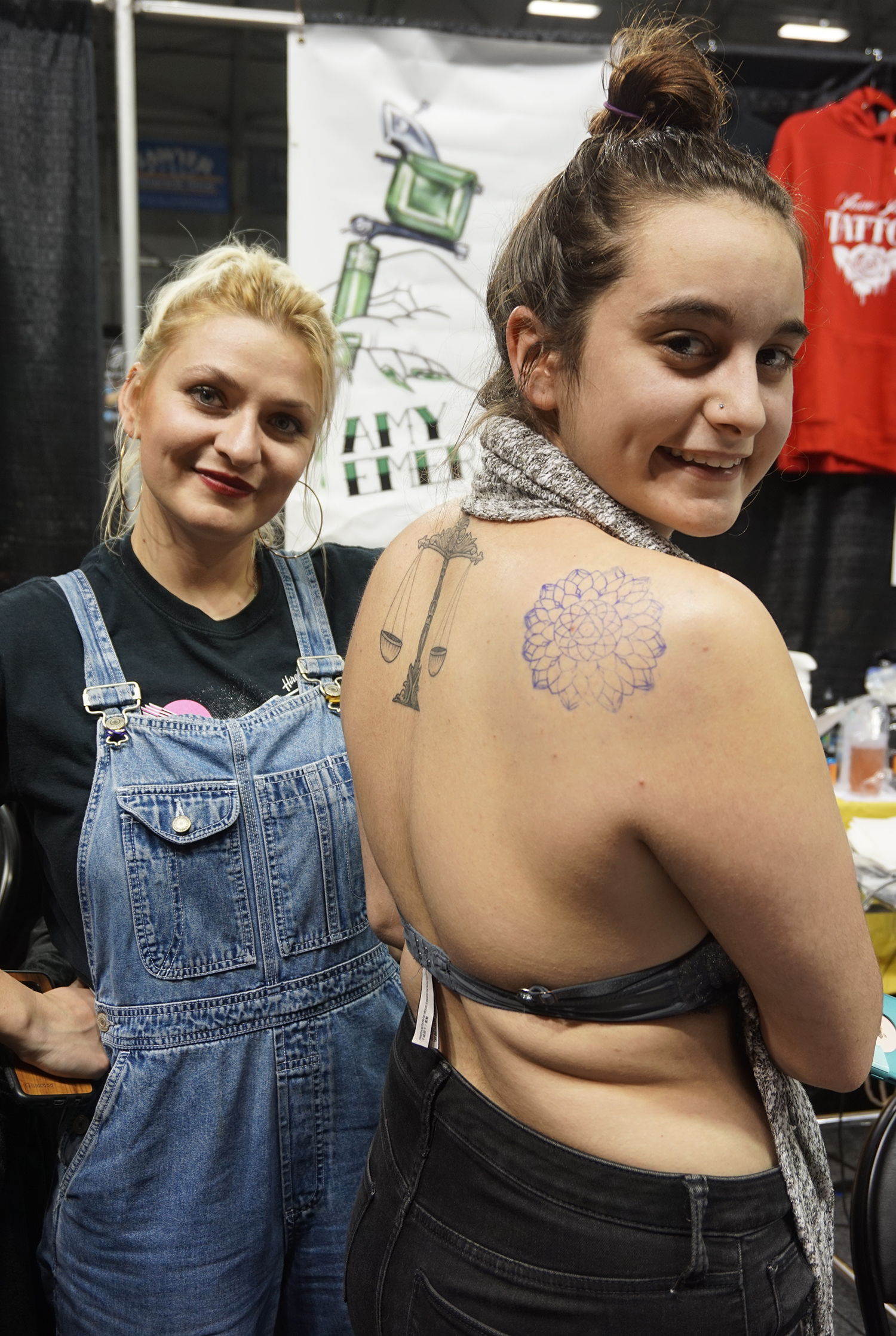 The friendly artist Amy Emerald Prindle and her client getting ready to start a tattoo.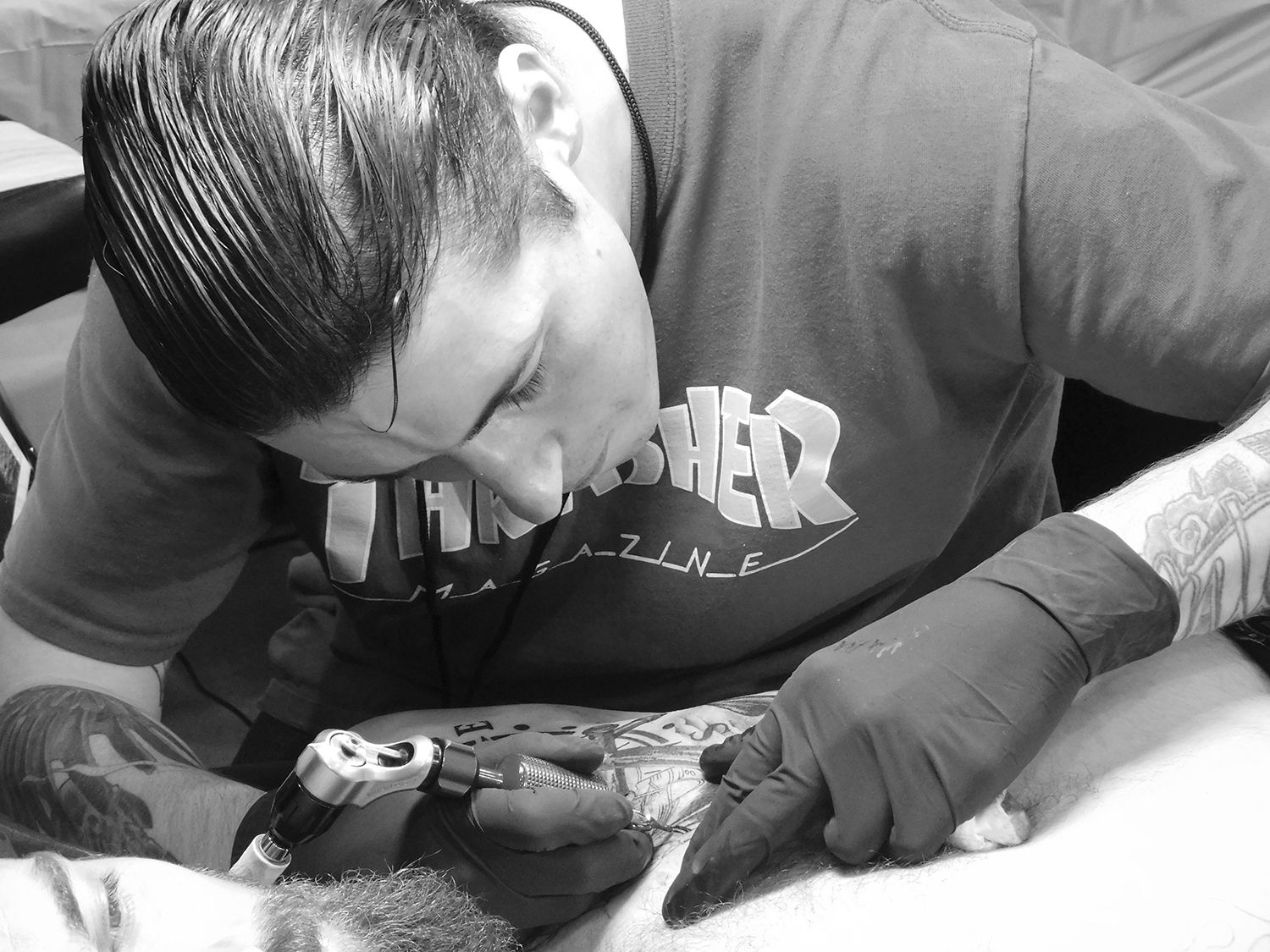 Nolan Hatton came to impress by winning two awards: "Best Medium Black and Grey" and  "Best Large Black and Grey."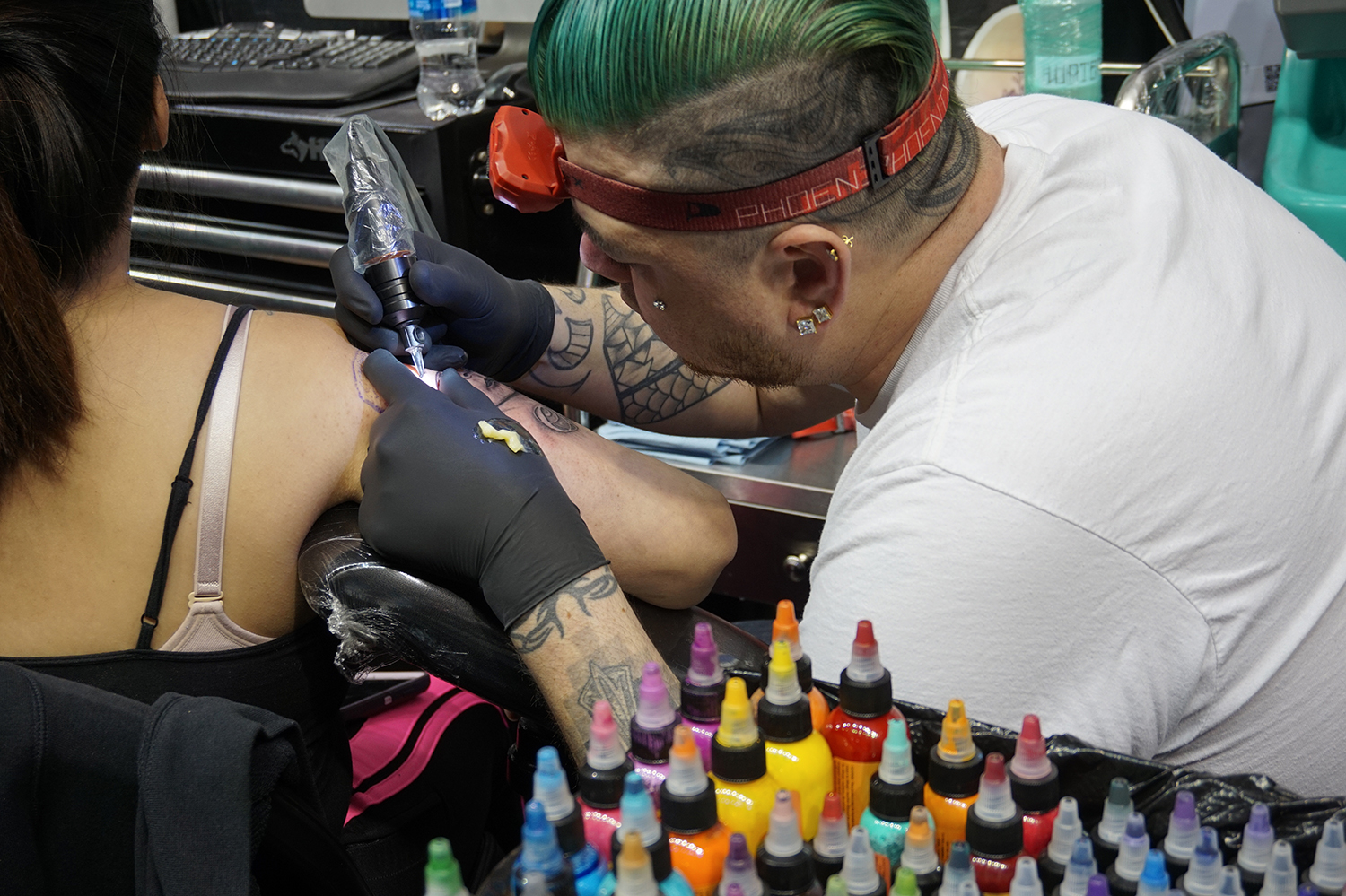 The courteous Jonny Rocket (in action) with his stylish Joker-like hairdo.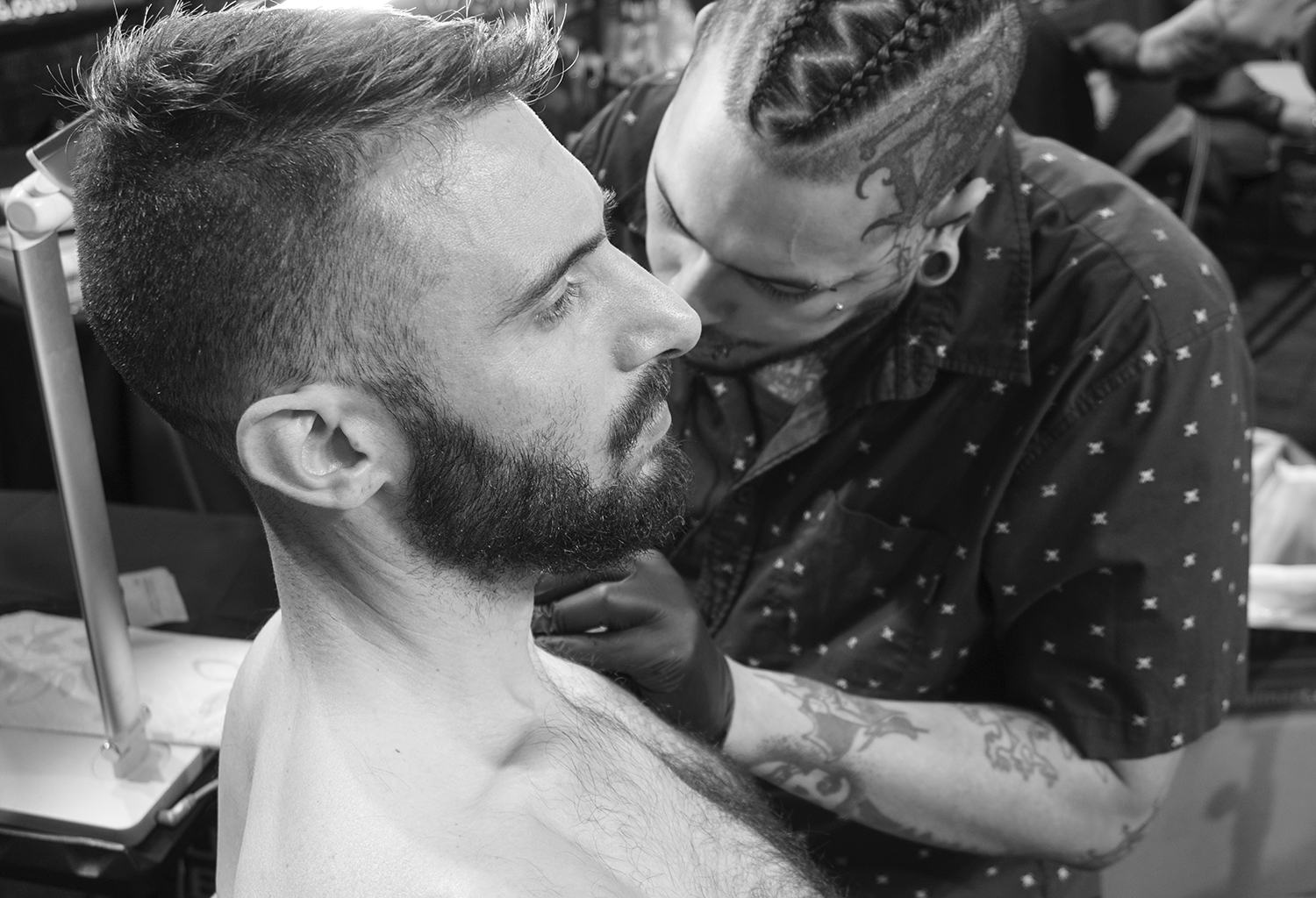 Brooklyn-native Tig Quest (aka The Unquestionable) was popular among spectators at the expo.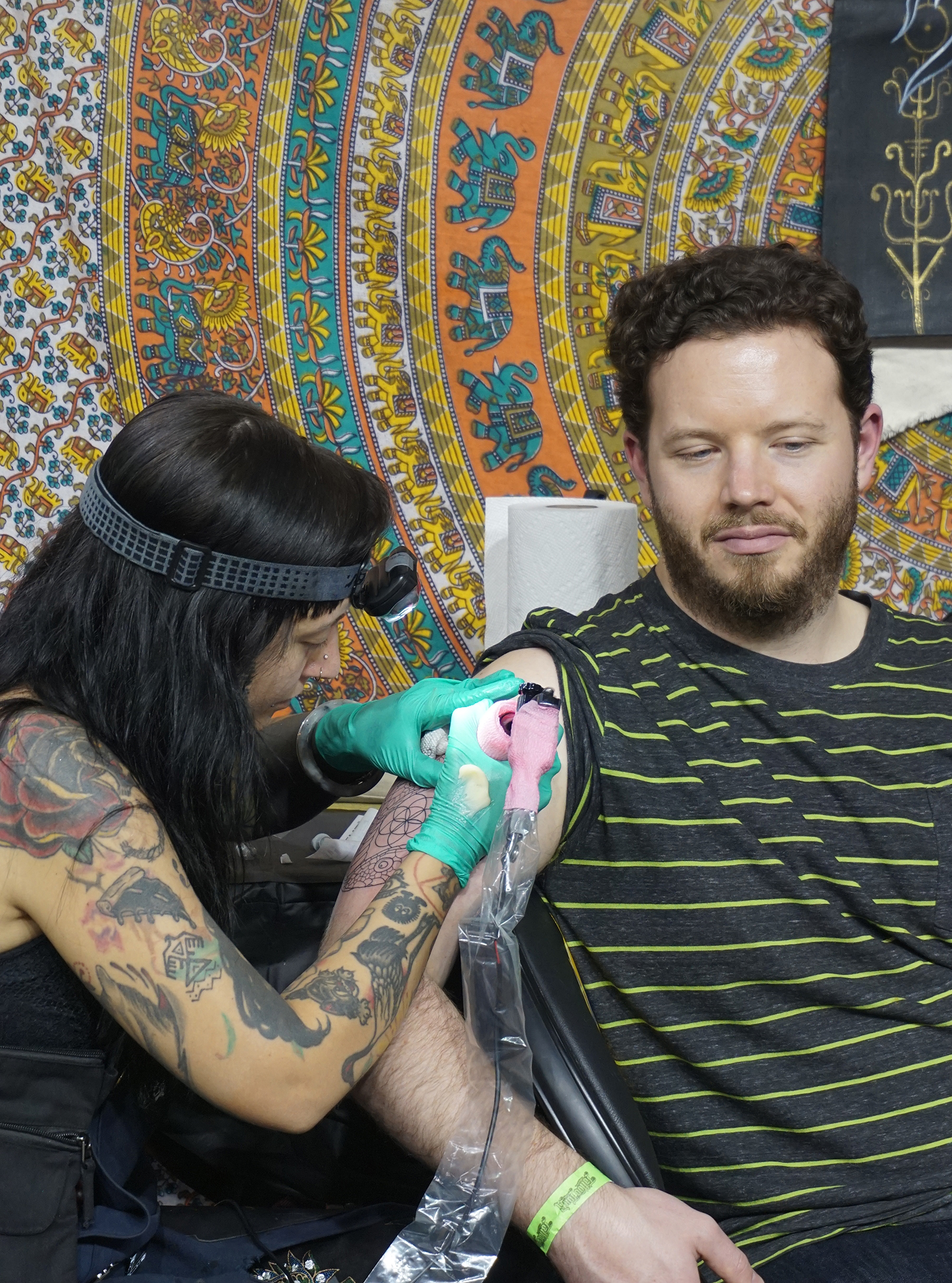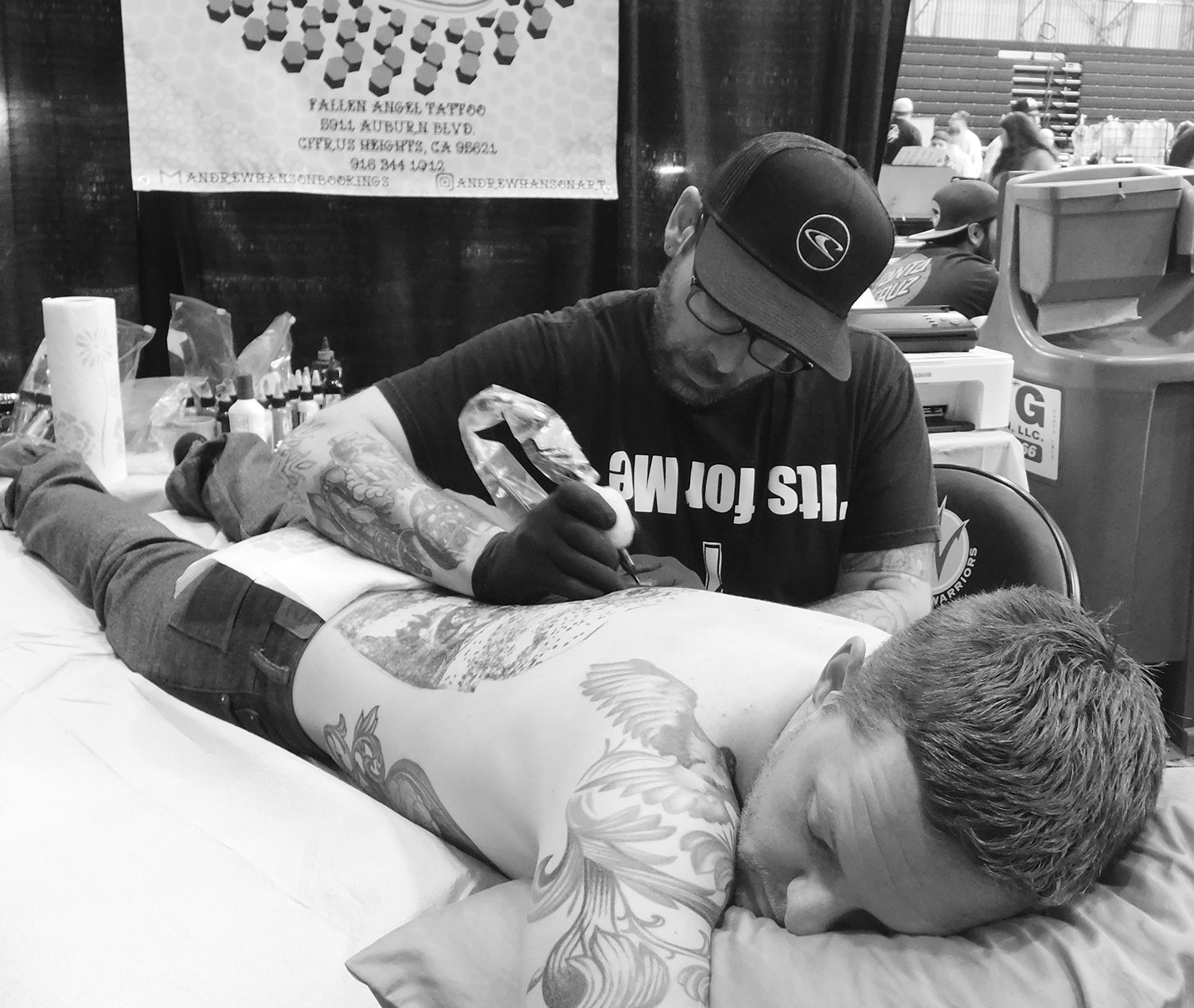 A Yosemite inspired back piece by Andrew Hanson.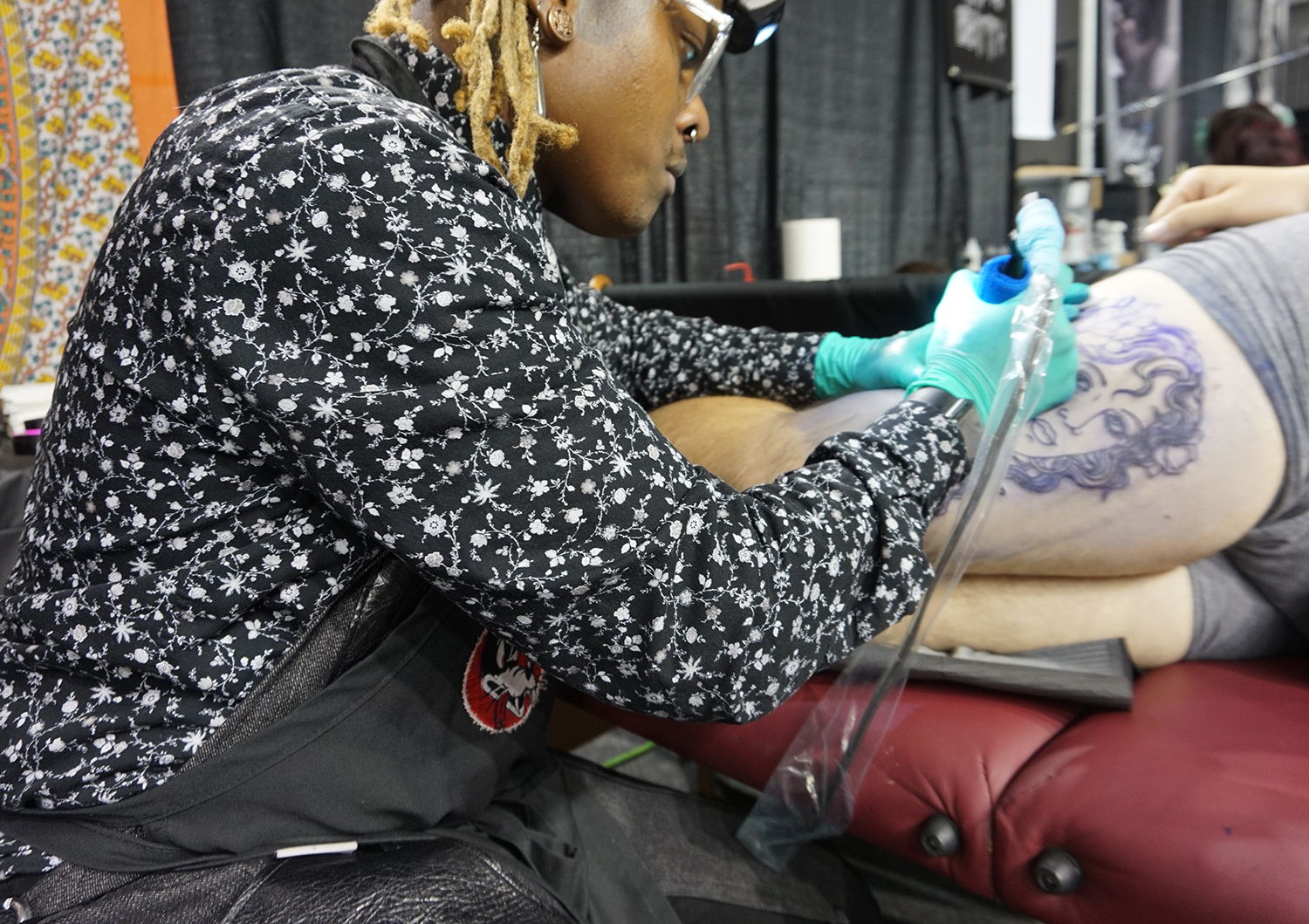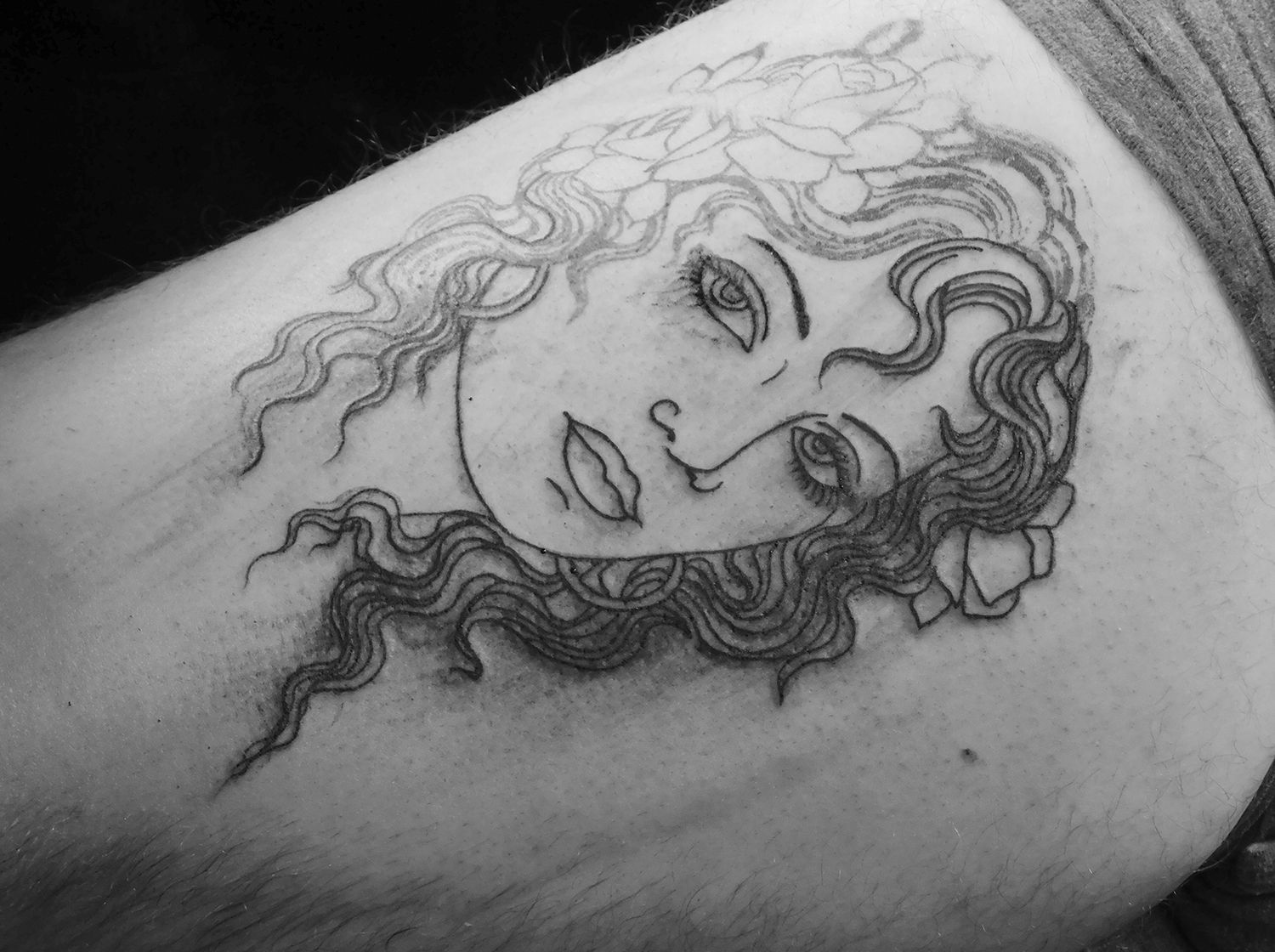 Still in the outlining process, a close-up Uriel Winfree's portrait art.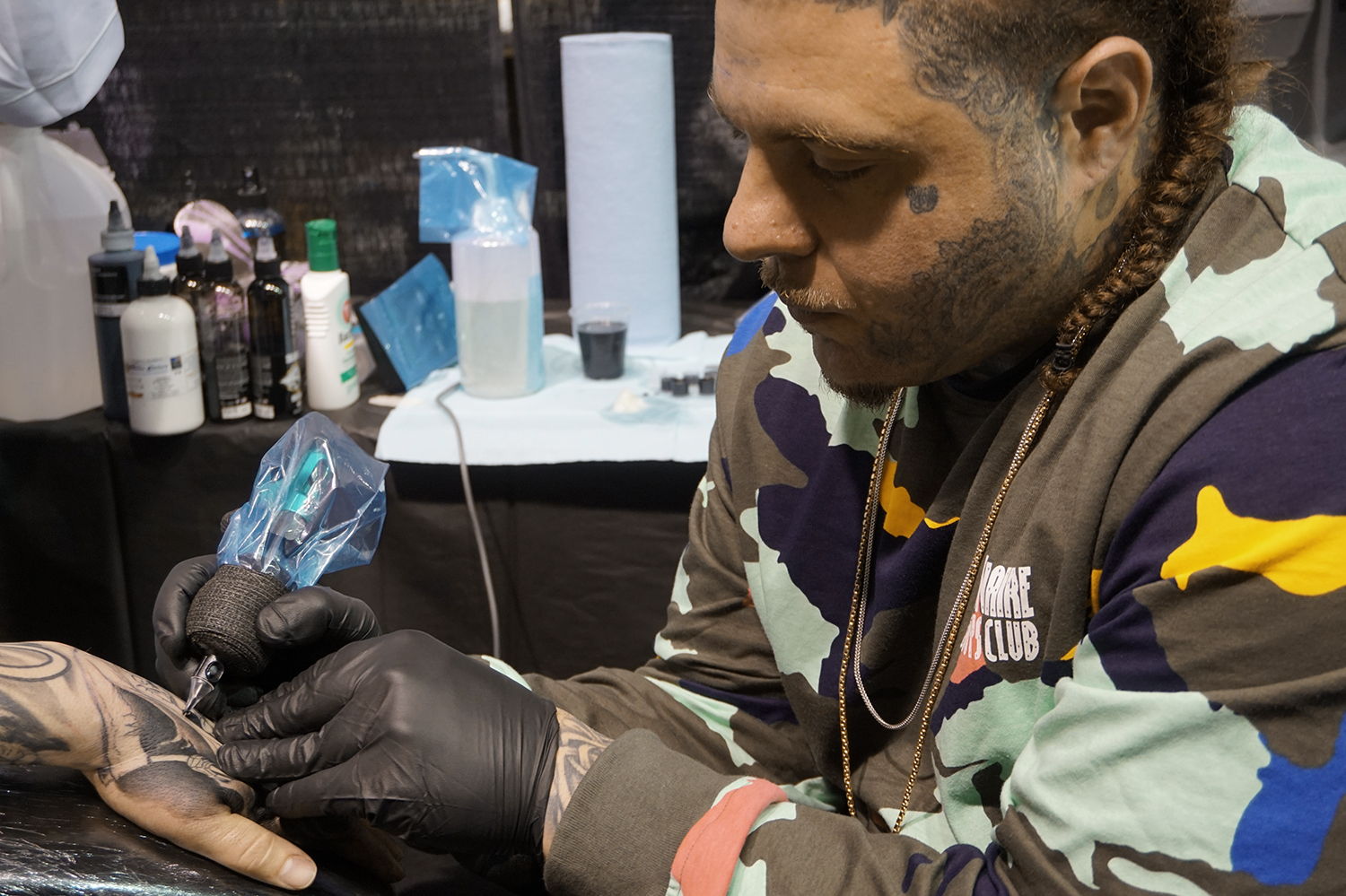 Ryan (aka Bloodymoney Tattoos) came with a competitive mindset and won 1st place in category, "Best Small Color."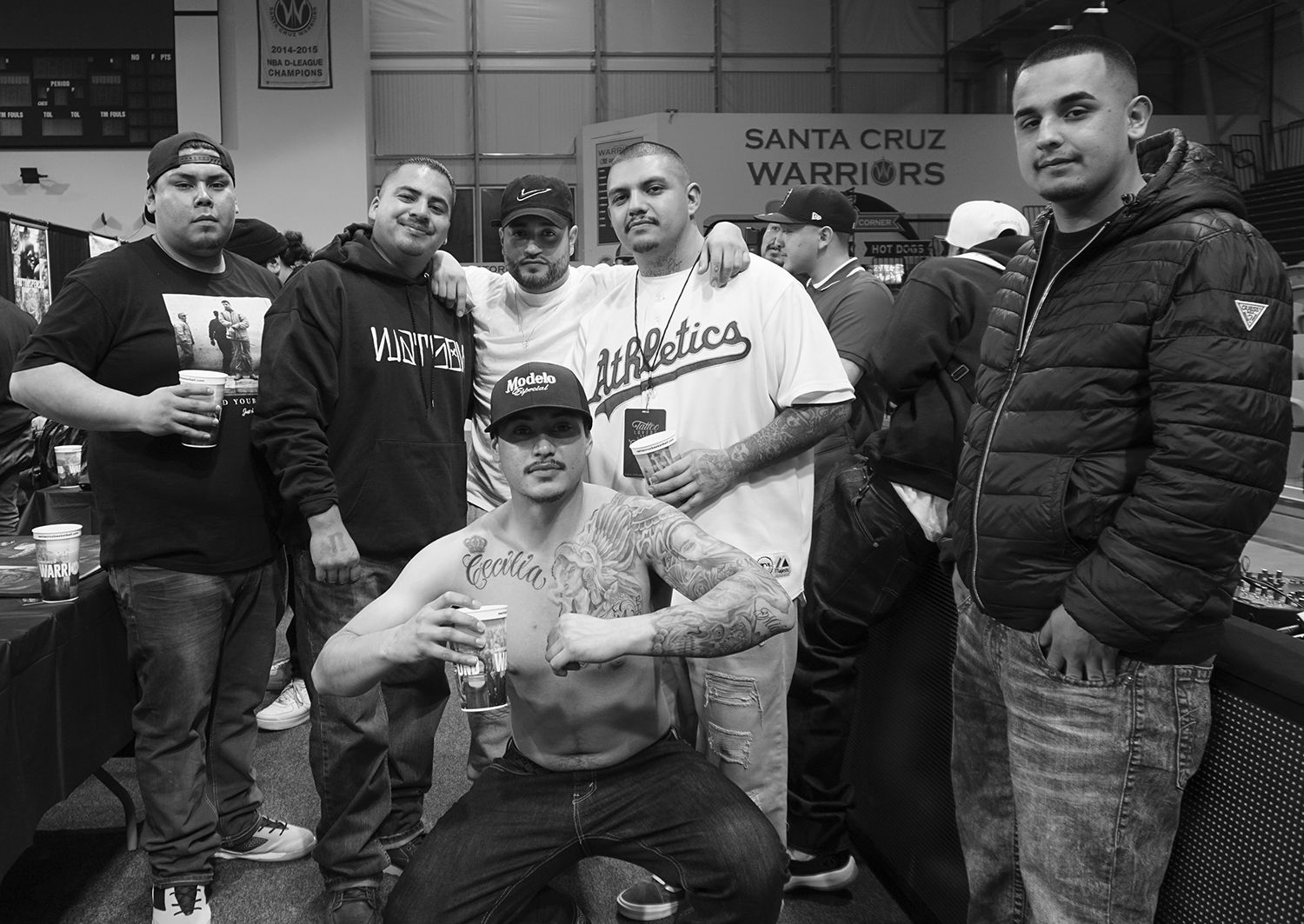 A close-knitted group supporting the booth, "Mexicans from Hell."
Photos © Scene360