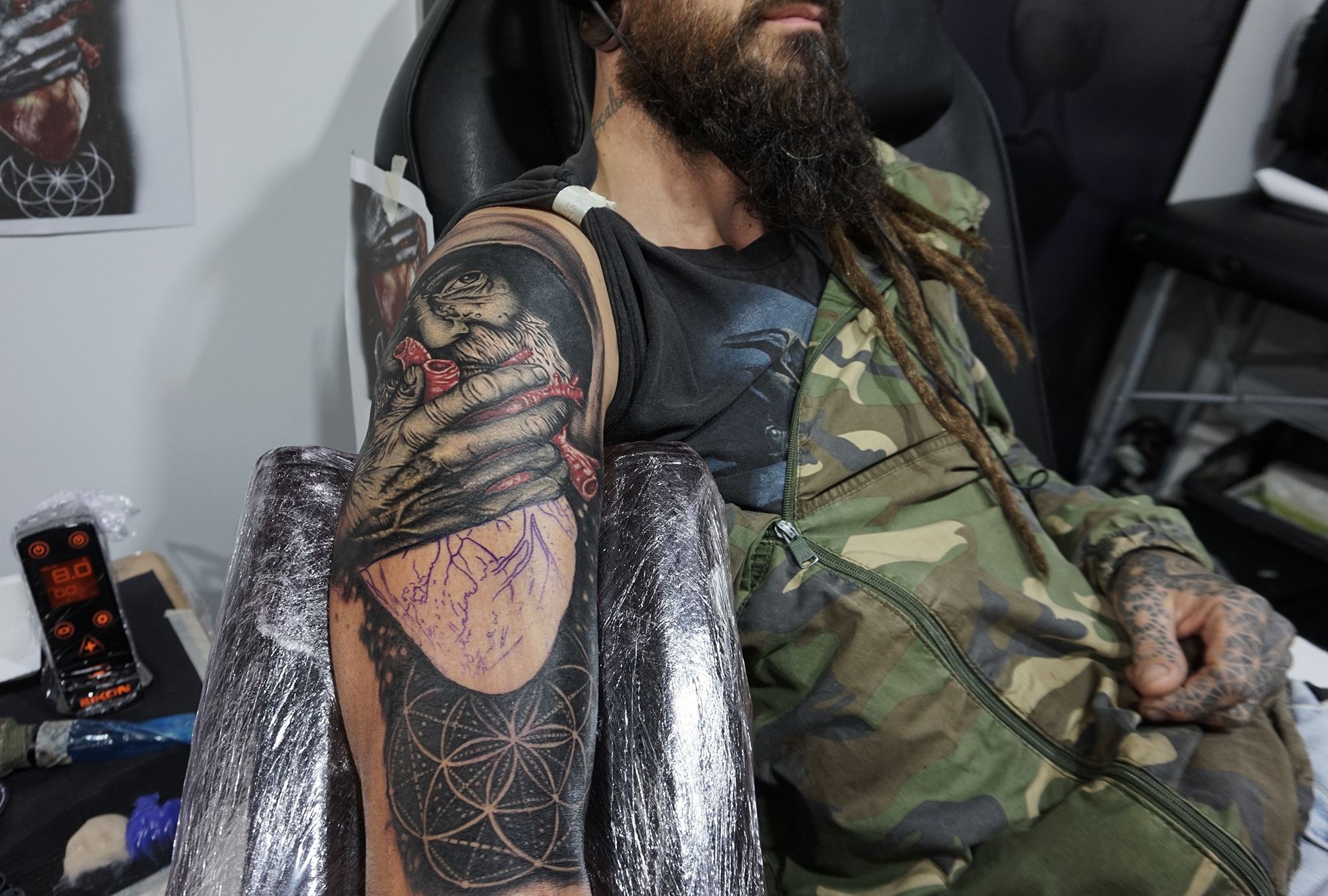 Scene360's focus is tattoo art not music, however, the Lisbon Tattoo Rock Fest presented great live-band shows from Sheer Terror to Bizarra Locomotiva. The event was cancelled last year but the organization came back bigger than ever with over 100 tattoo artists in the "Sala Tejo" in Altice Arena, located in a gorgeously modern area of Lisbon by the river. All of this was made possible by the main sponsoring of Harley Davidson, World Famous Ink, and Moody.
With 2.200 m2 (24746 ft2) of convention space, it welcomed many thousand of spectators to view the works of Portuguese tattooers Johnny Domus, Joao Morais and Mauro Amaral, as well as international ones like Bullet BG, Keegan Sweeney and Leo Barrachina. All in all it was not an intimate event as word of mouth had spread, but a rather large and diverse event with much to see for the affordable ticket prize.
Above: Arm tattoo by Veronica Pereira from Ponta Lima, Portugal.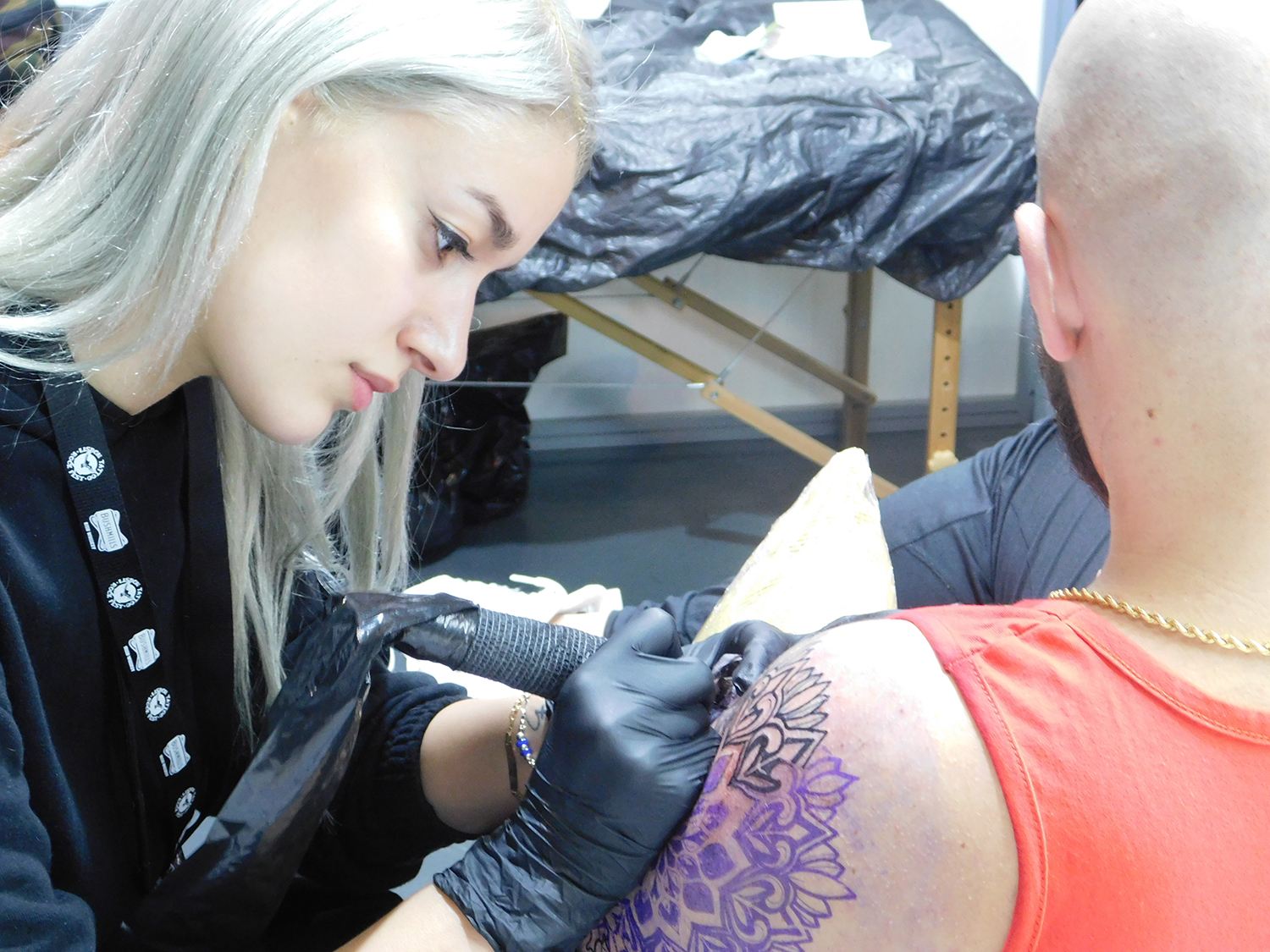 Laura Rivas is on a mission to finish this mandala for client.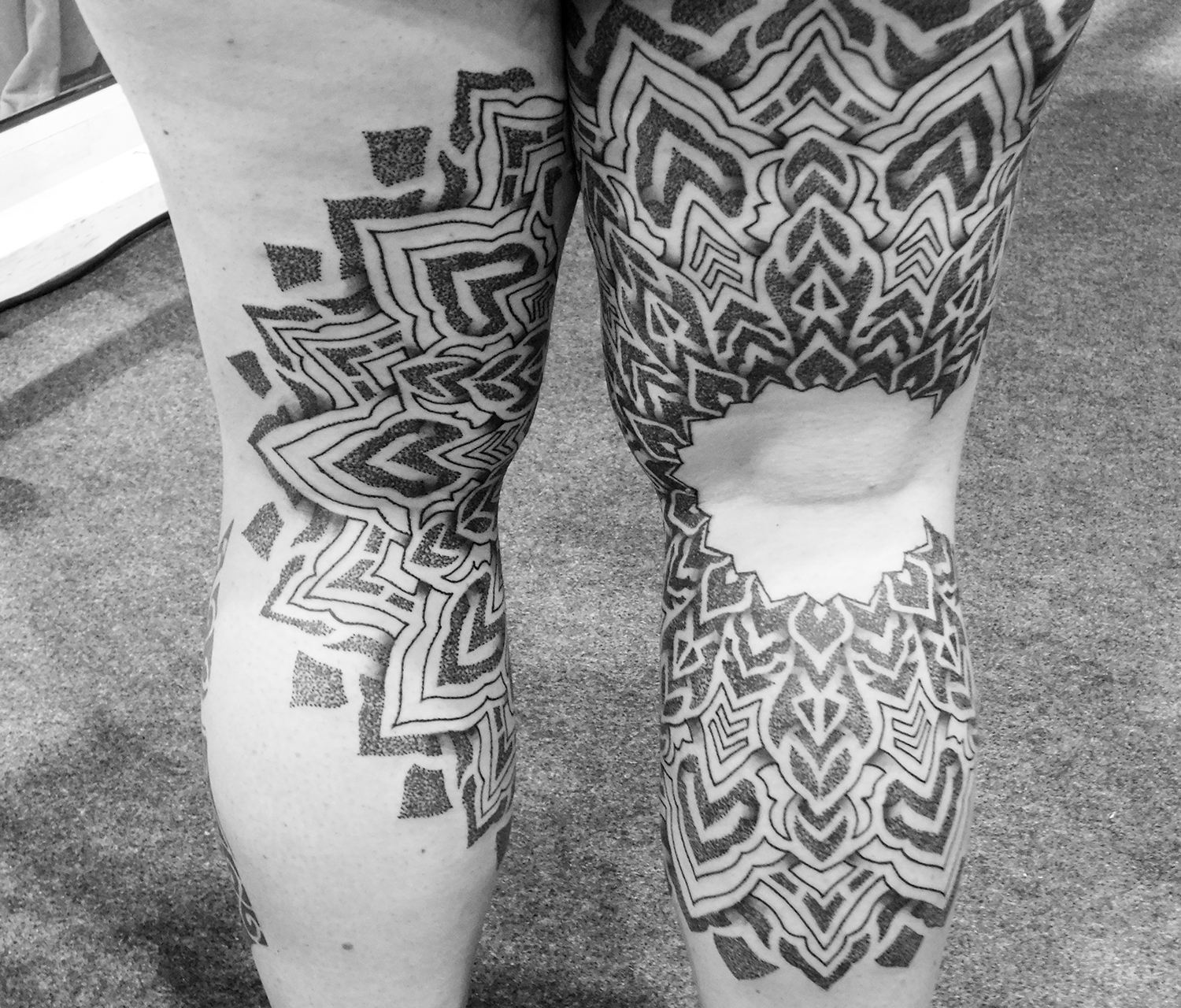 Another mandala, but this one by Australian Keegan Sweeney who we had featured previously on Scene360.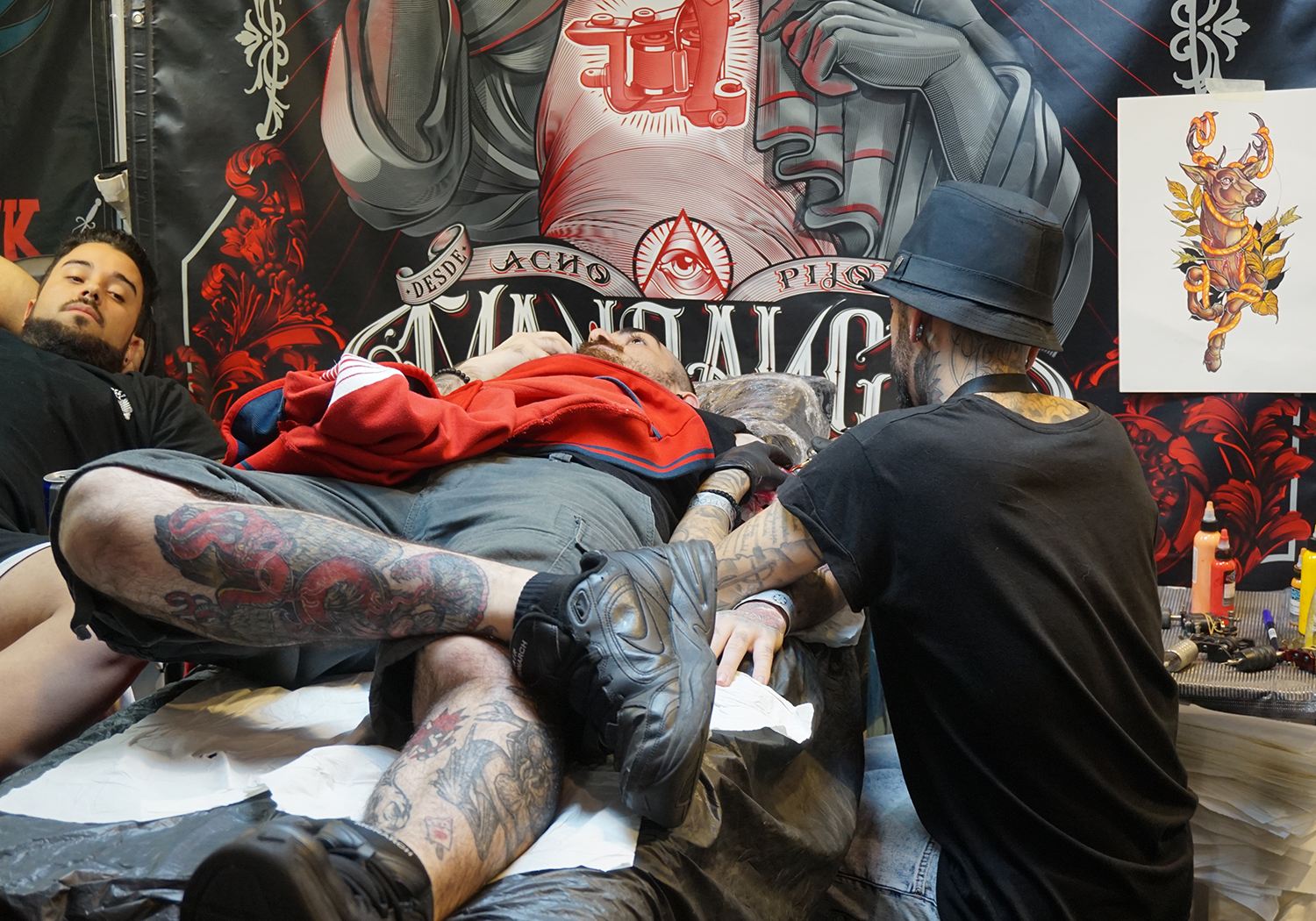 Leo Barrachina (left), artist part of the pro-team of Tattooshop from Spain.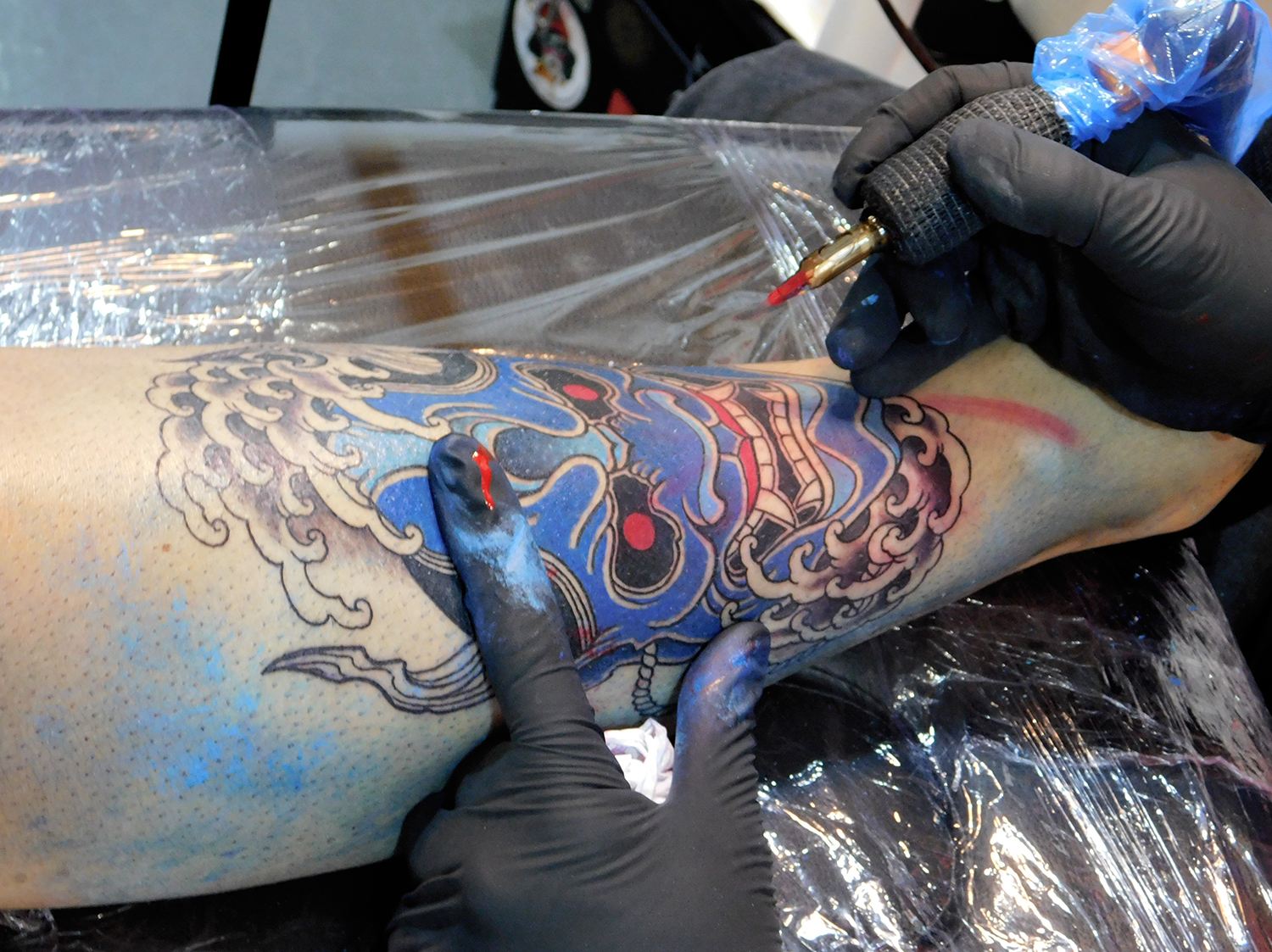 A bright colored Hannya mask by Jose Rodrigues.
Bulgarian tattooist based in Portugal, Bullet BG, shows off his color realism skills.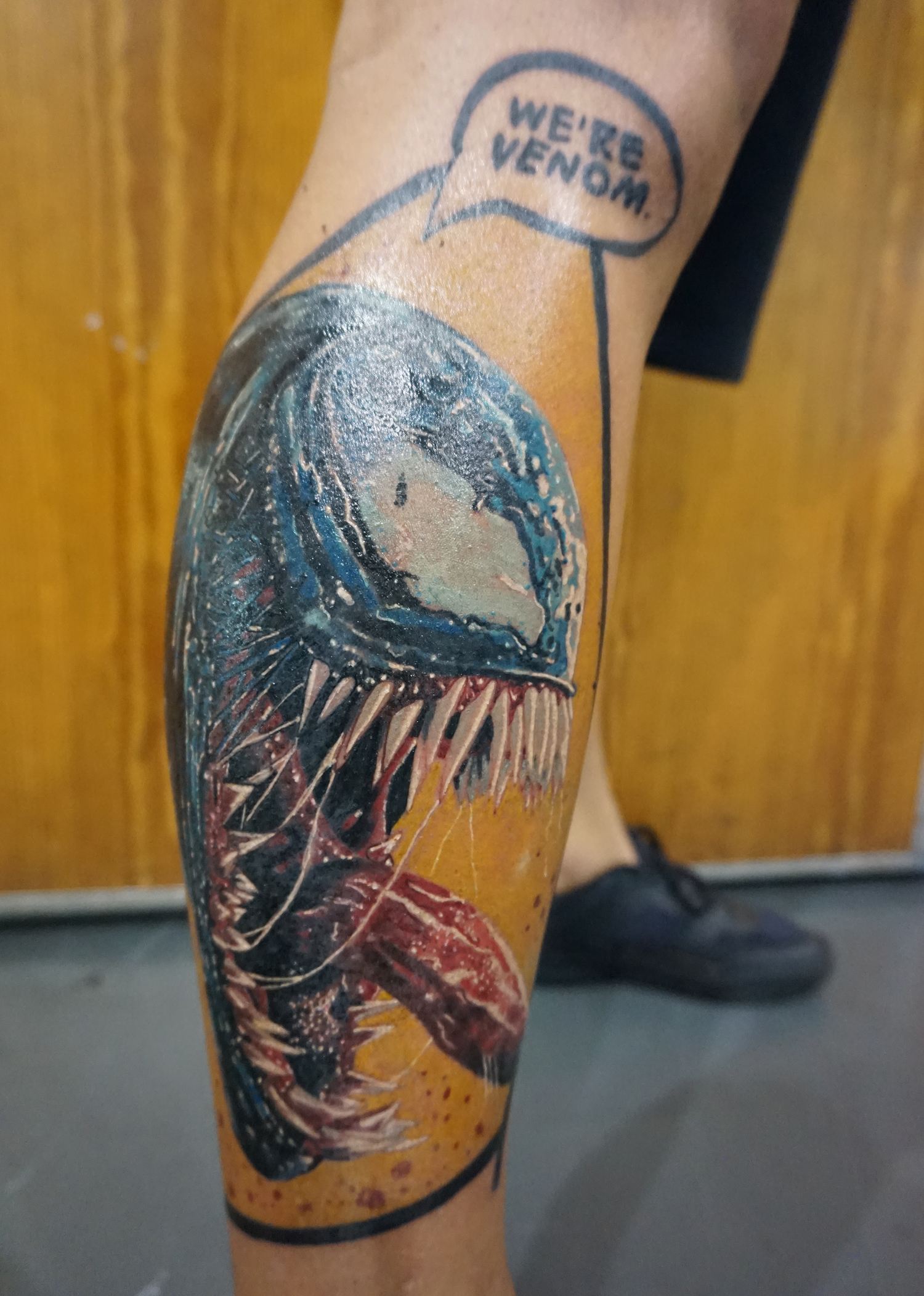 An intense "Venom" by A Silvart (the artist's studio based in Porto).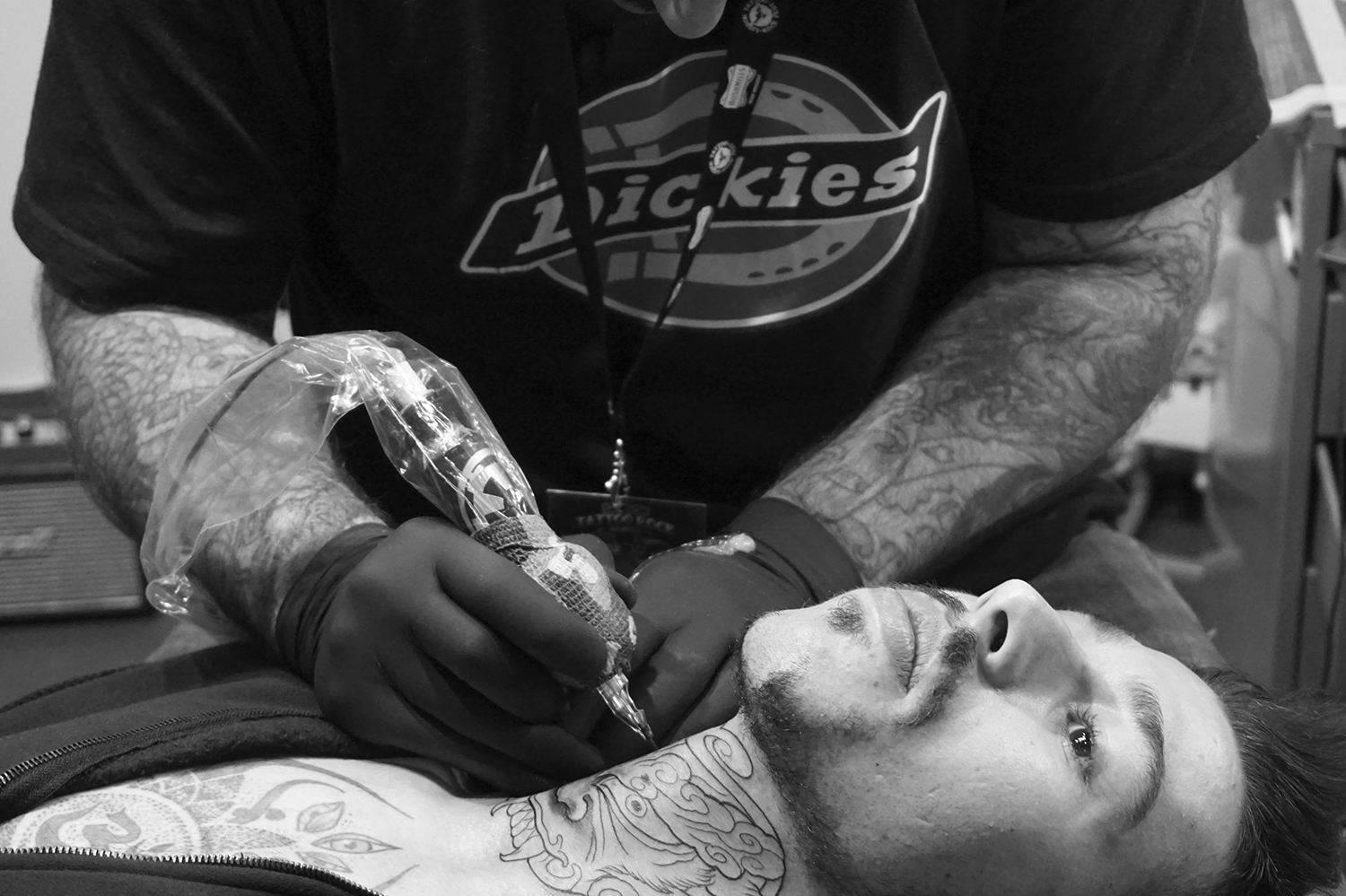 Lorenzo begins shading the neck. He's a resident artist at the oldschool "El Diablo Tattoo Club" in Lisbon.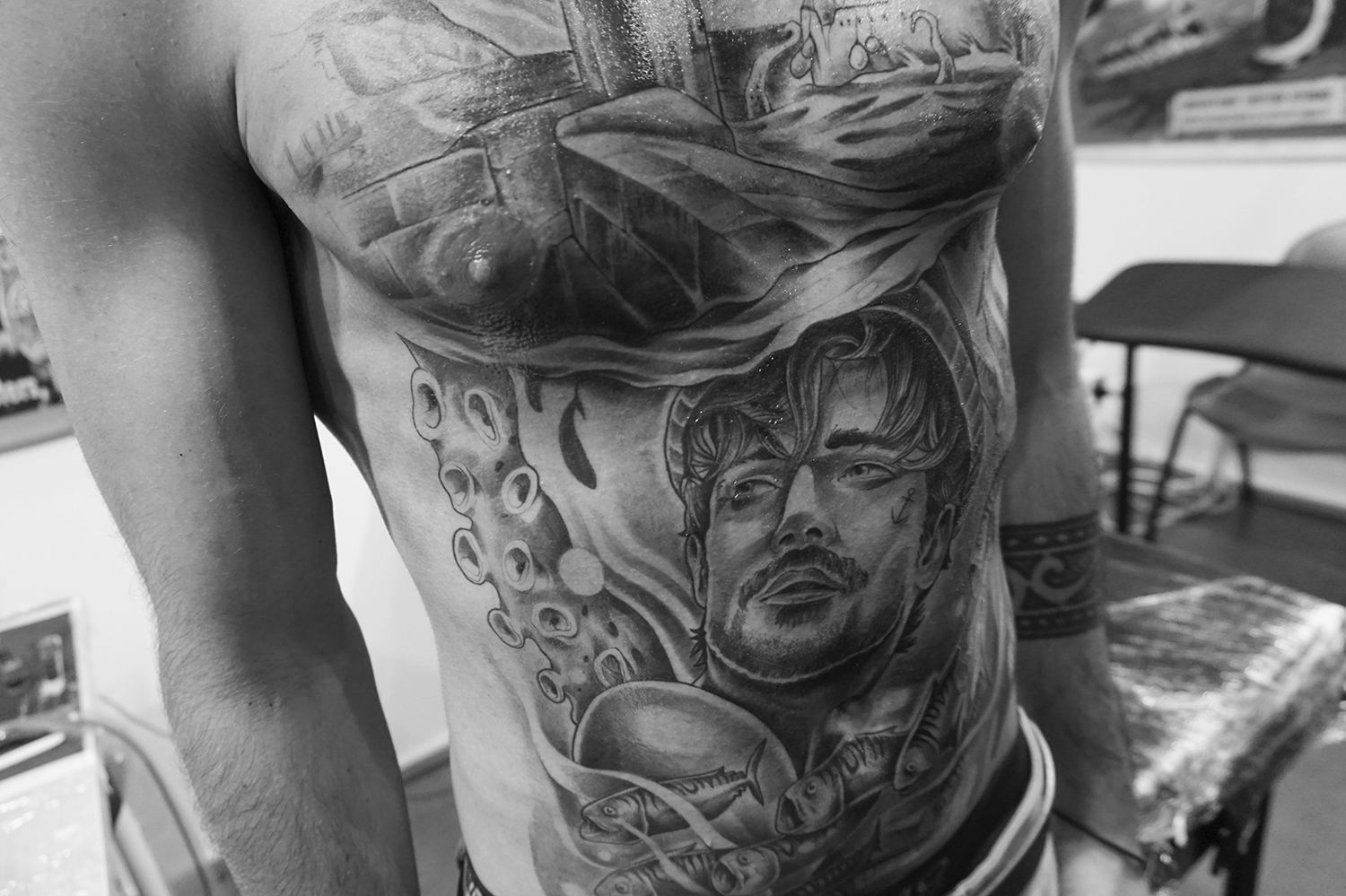 Lisbon-based artist Gemeniano completes a massive black-and-grey piece at the Lisbon fest.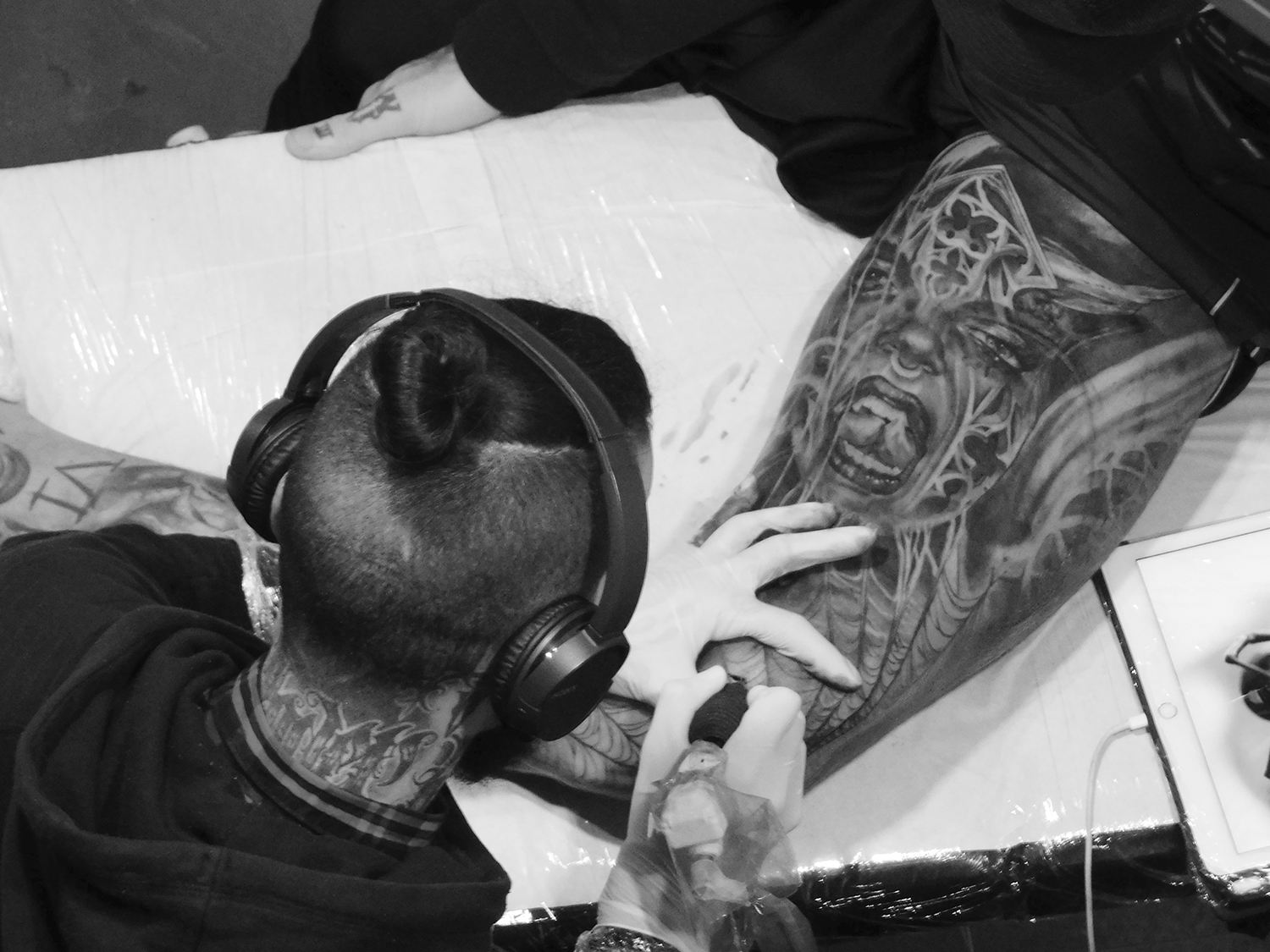 Music on headphones and 100% focused: Vasco Guereiro from Warrior Tattoo studio.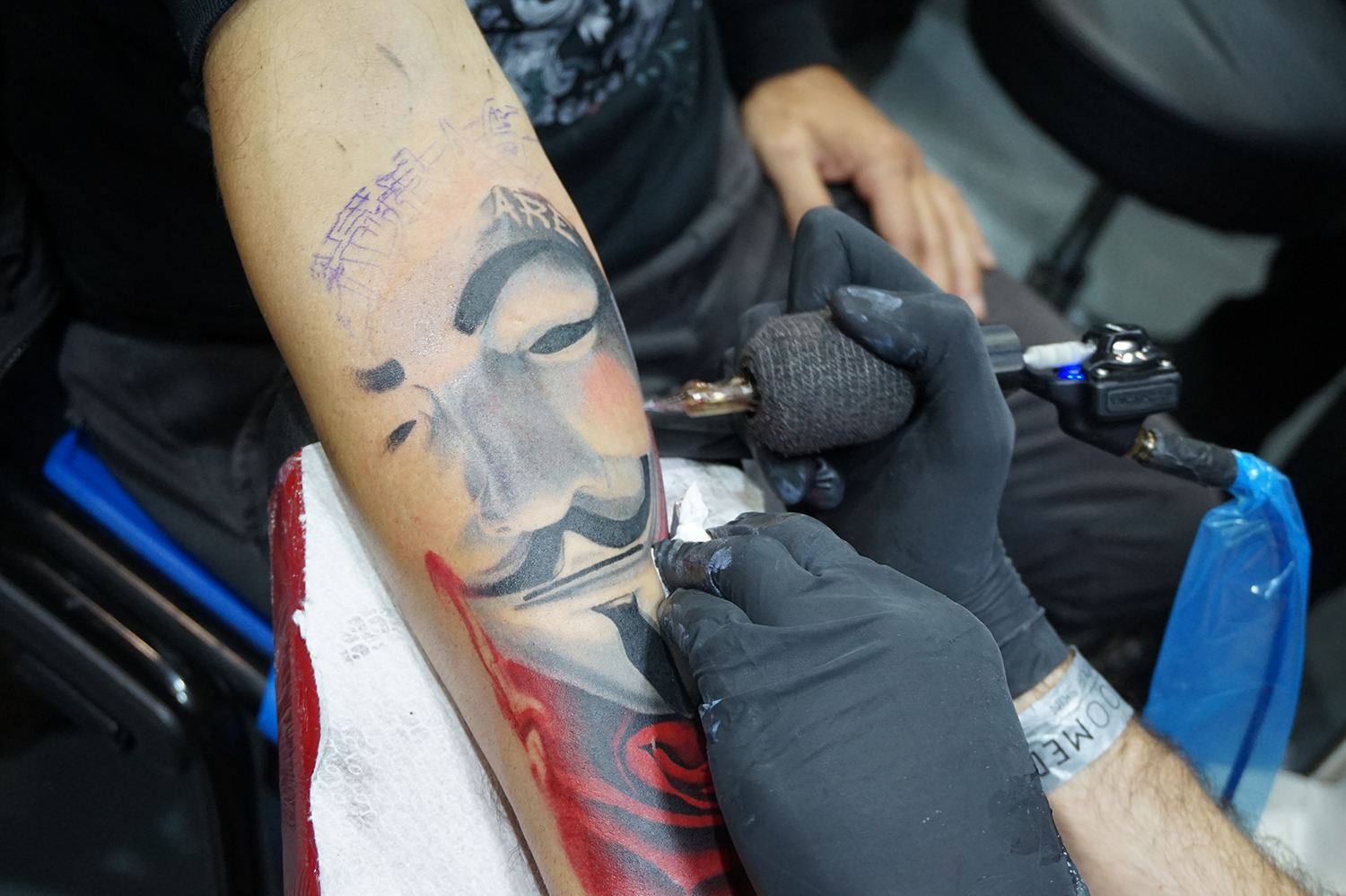 "V for Vendetta" in a painterly style by Bruno Perdiz.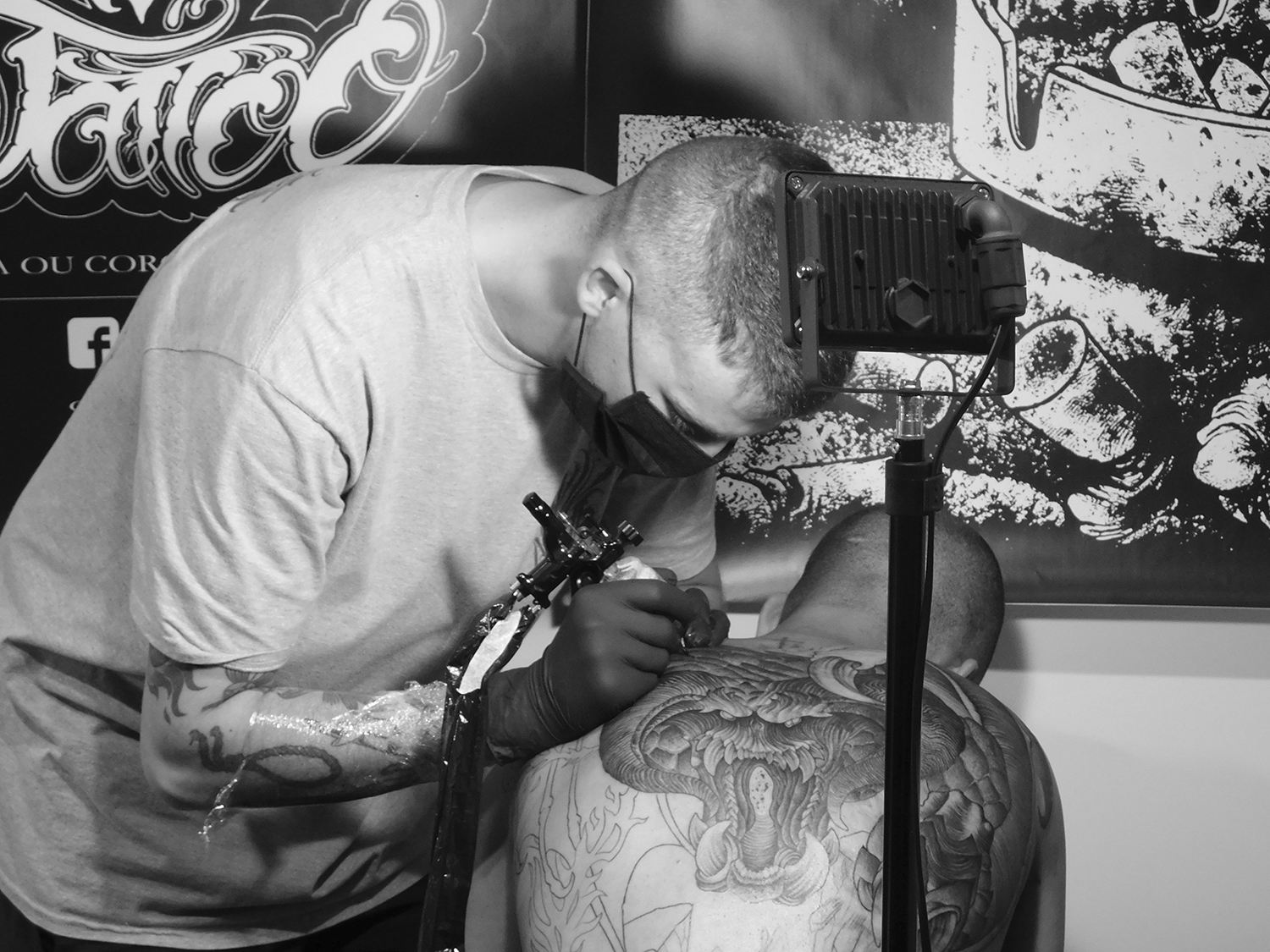 Bvrnwoodz is already on the second day of tattooing his client's back.
Photos © Scene360