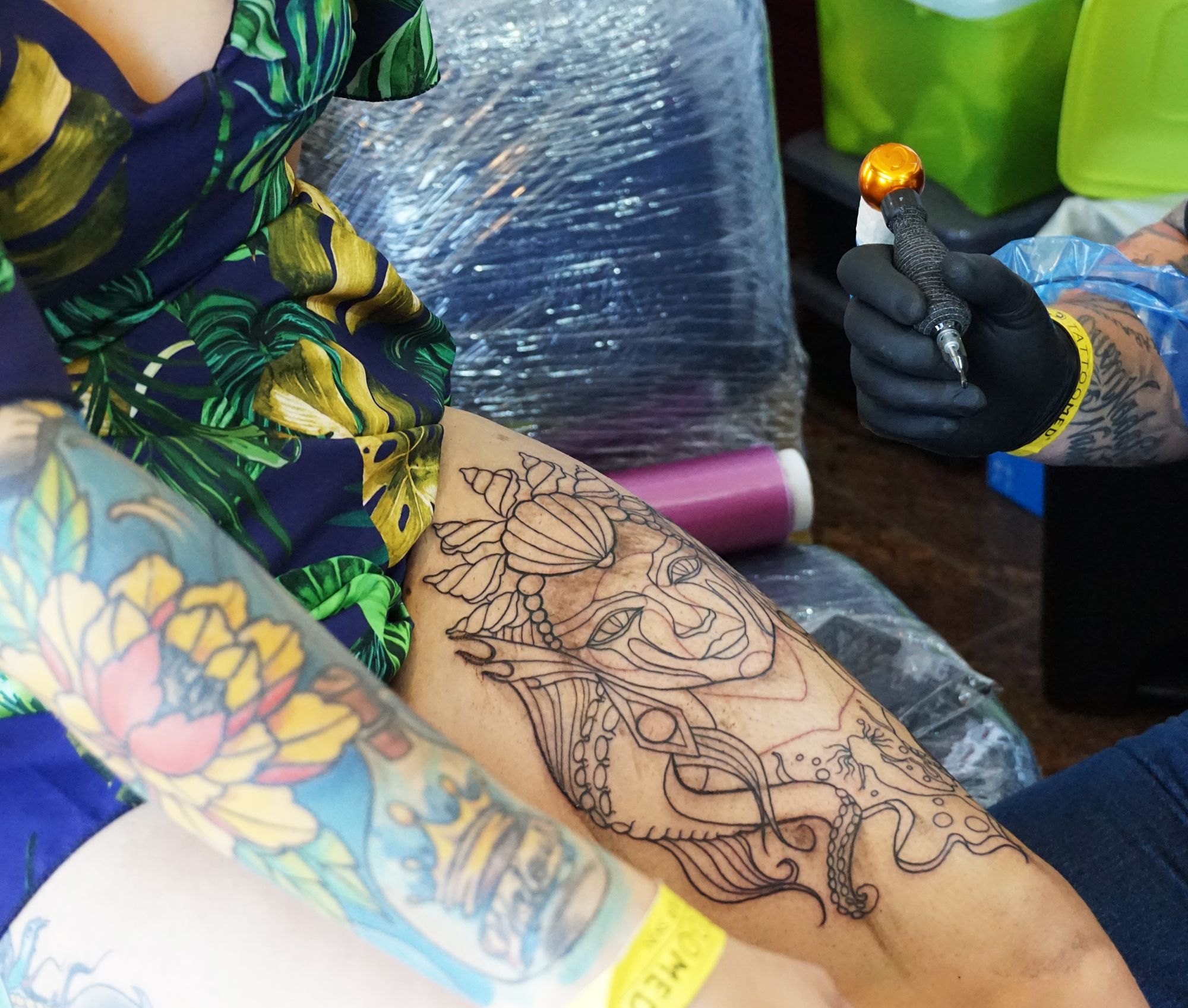 It is another exciting year at the Setubal Tattoo Show located at the Sado Hotel, a former 19th-century manor house, with a terrace providing spectators a crisp panoramic view of the city. The event was more cozy and intimate than 2017, this time with a smaller number of artists in the booths but still highlighting many Portuguese talents like Mauro Amaral, Pepe Felix, Amilcar Sousa, Raya Souza, as well as international ones such as Riccardo Antolini, Tony Tuan Luong, Sowl Art, Pagio Peanuts and more. The booths were closer together, so it was easy to talk to the artists—making it a friendly, family-like environment that is not always present in bigger events.
Tattoos that caught our eye at the show were Lukasz Konsek's (over 10-hours of inking) stylized portrait on his client's thigh, and Luis Ferreira's two-day-in-the-making of tribute piece of iconic fadista Amalia.
Above: Amilcar Sousa starting the outline of a gorgeous skin piece.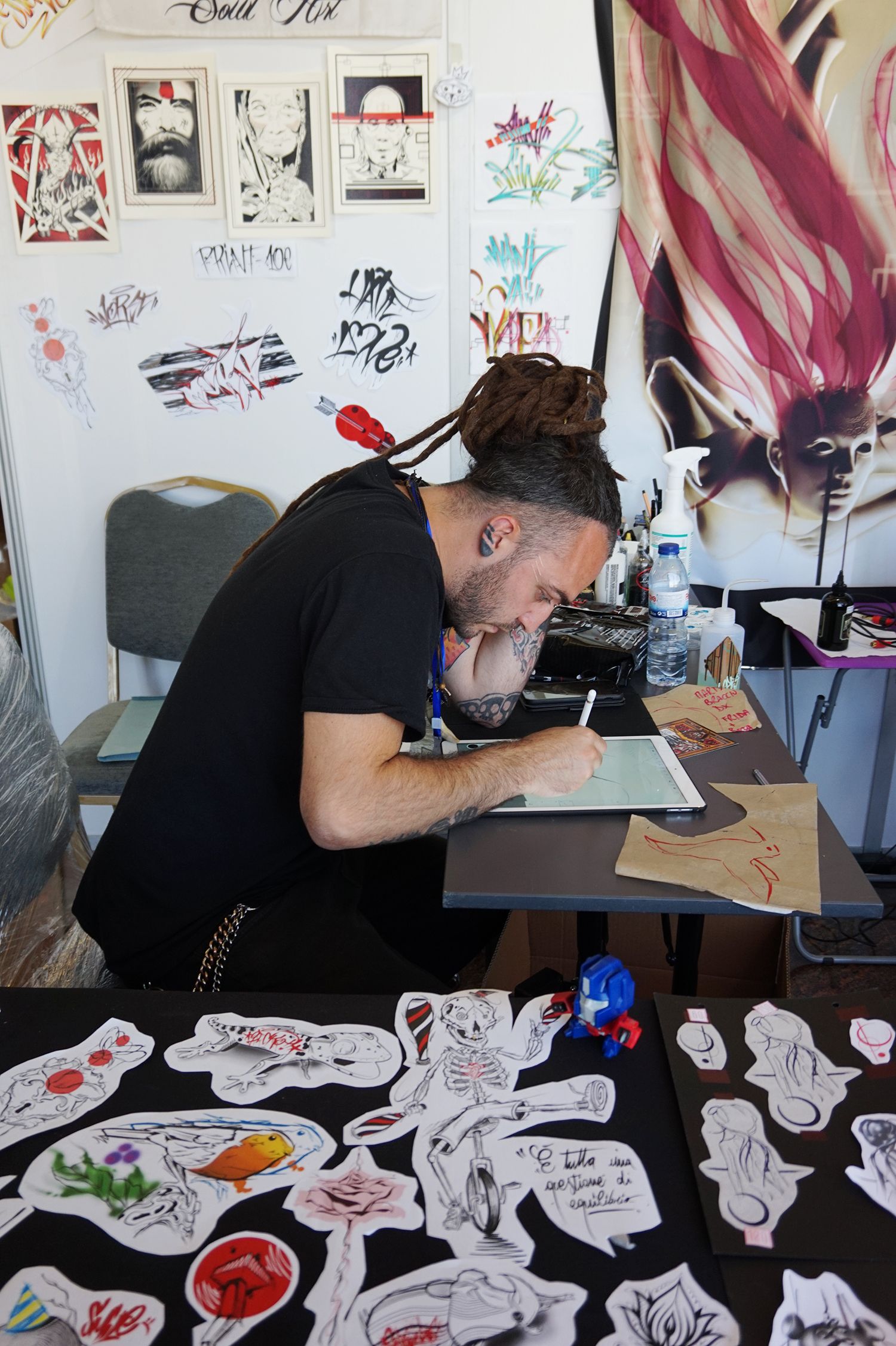 Sowl Art's graffiti background has largely influenced his tattoo art.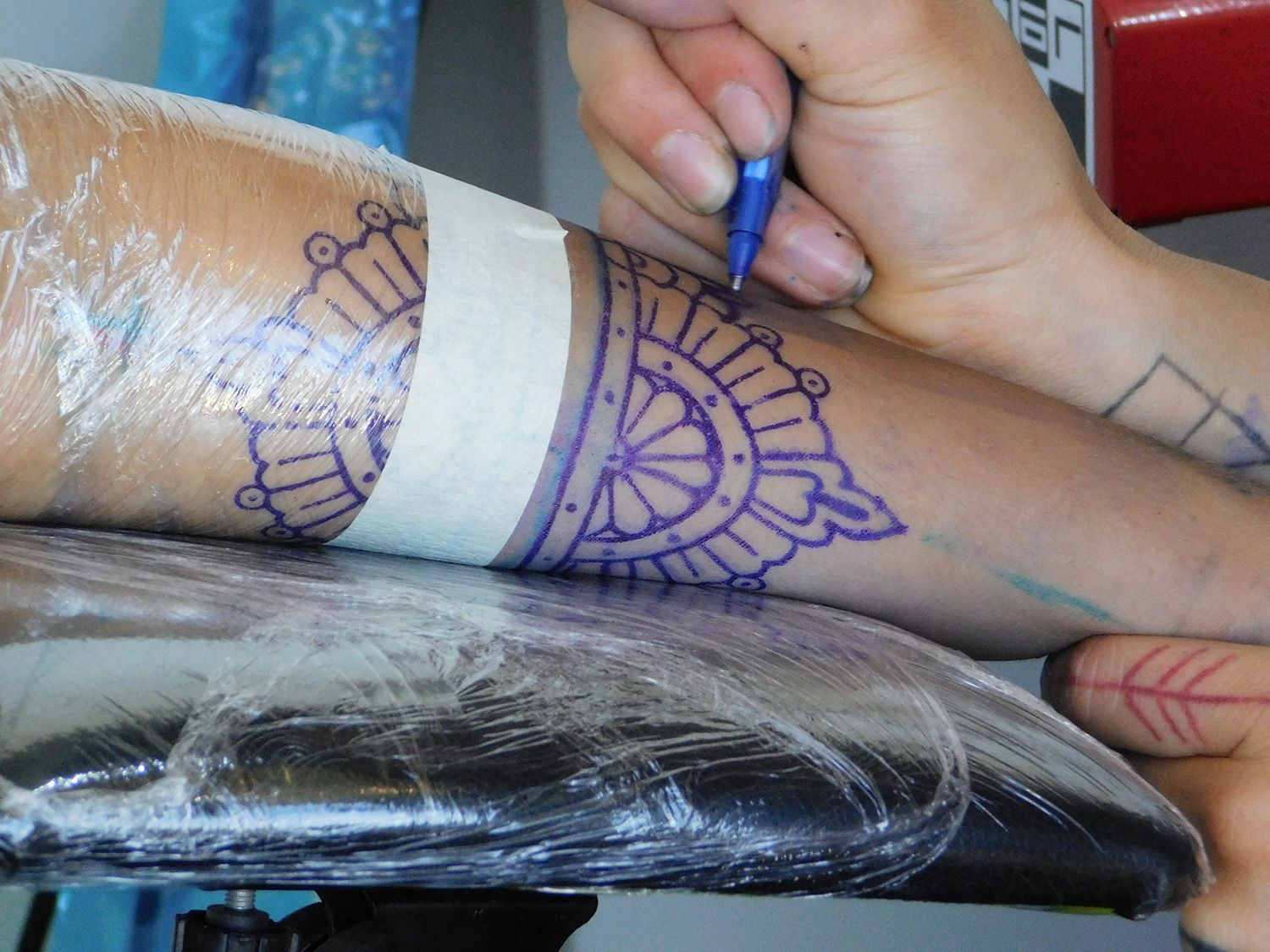 The start of a decorative tattoo by Micronomad.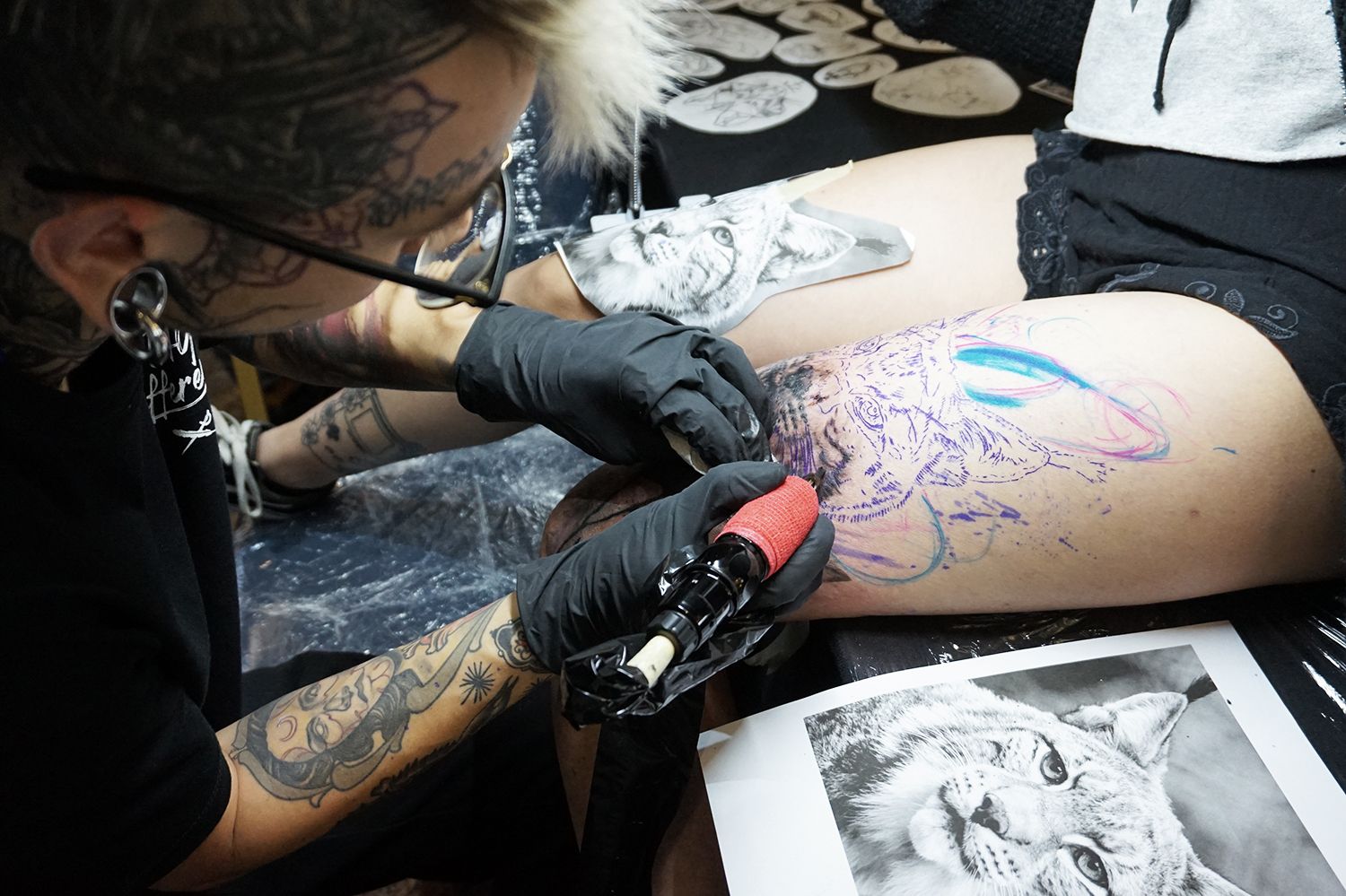 German-based tattooist
Tony Tuan Luong

is super friendly and he loves wild cats!
Spectators are impressed with SĂ©rgio Loretti's drawings.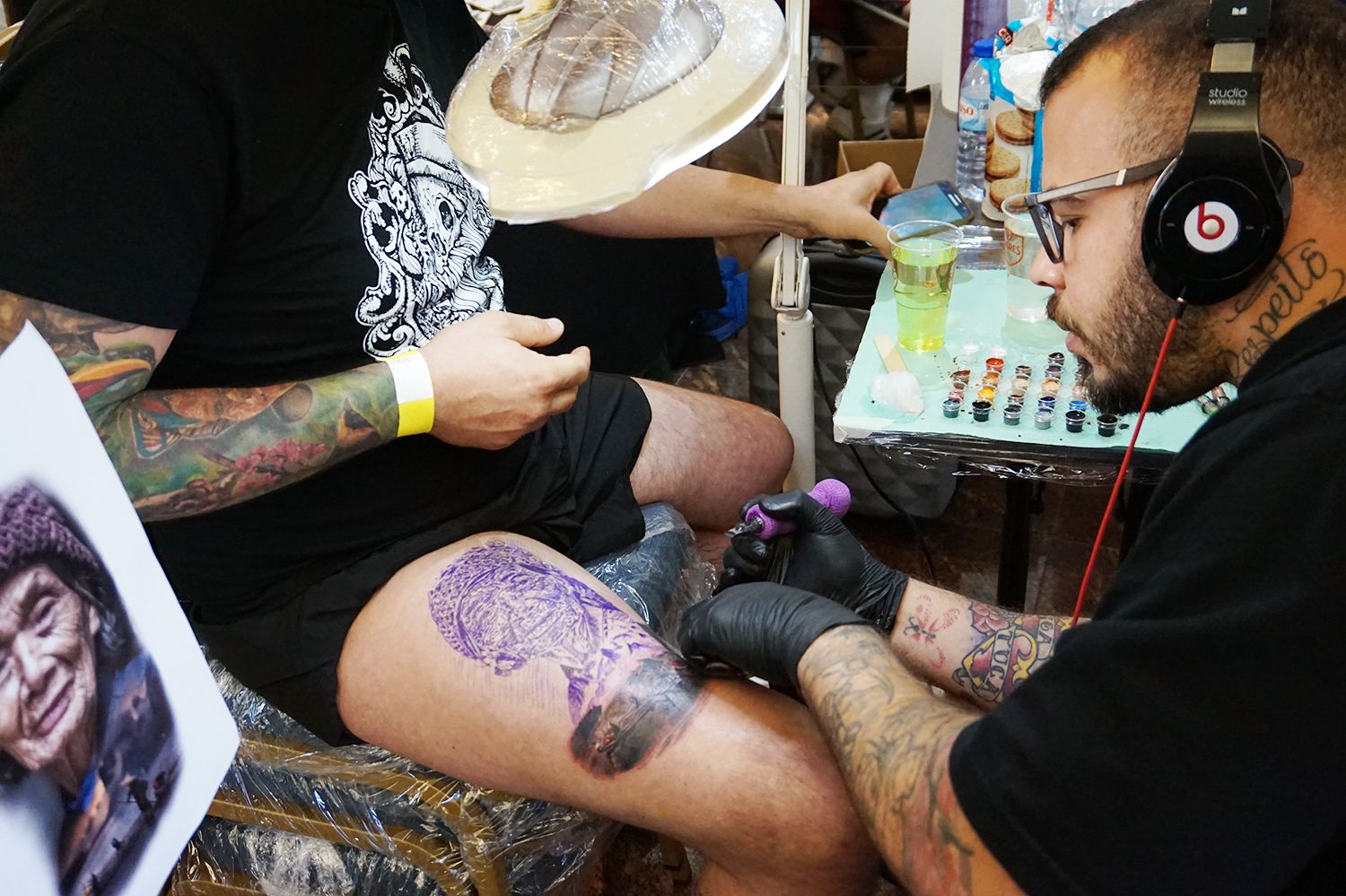 Realistic portrait in the making; by Rodrigo Koala.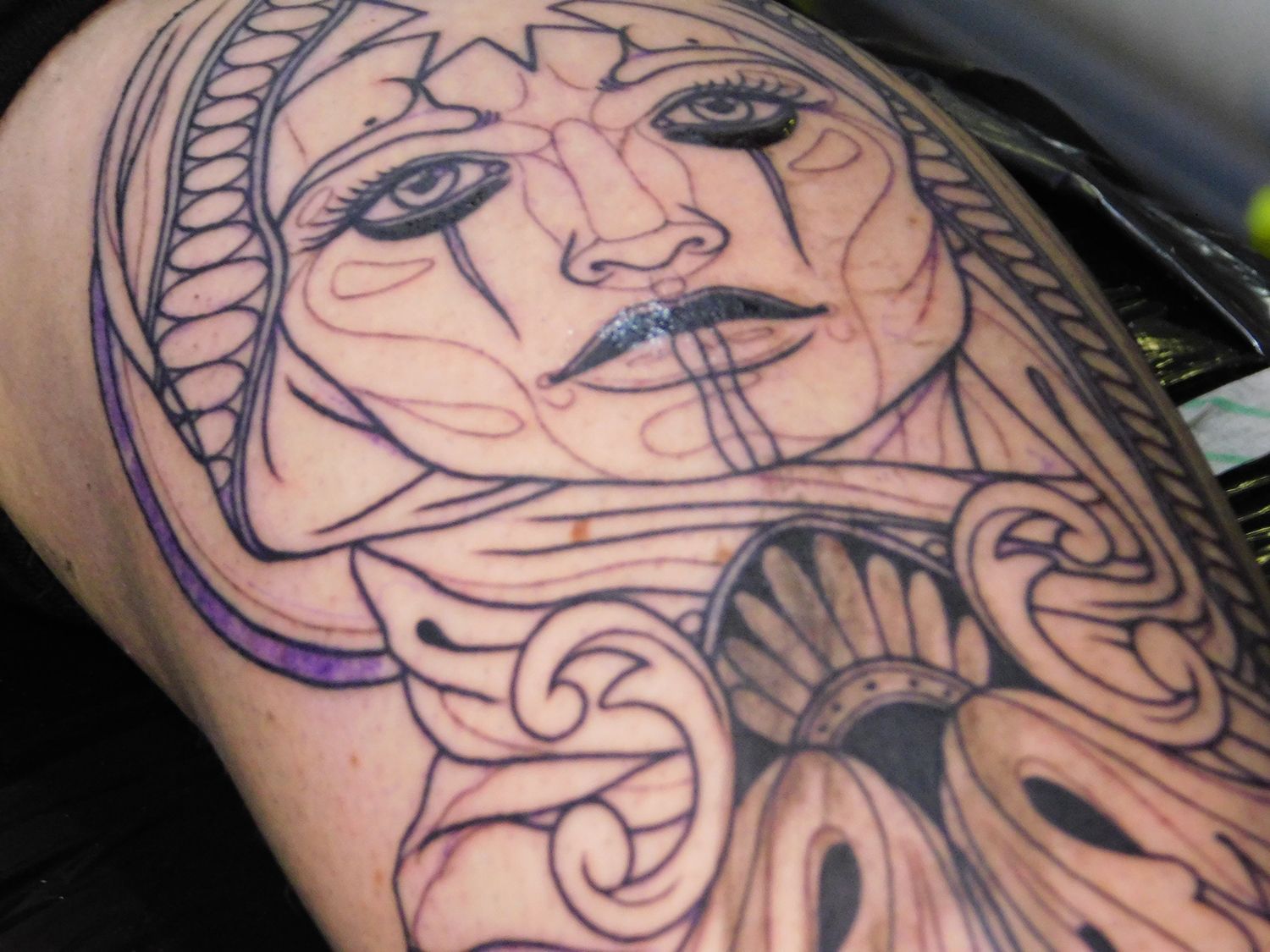 Close up of this elaborate tattoo by Nelson Sacramento.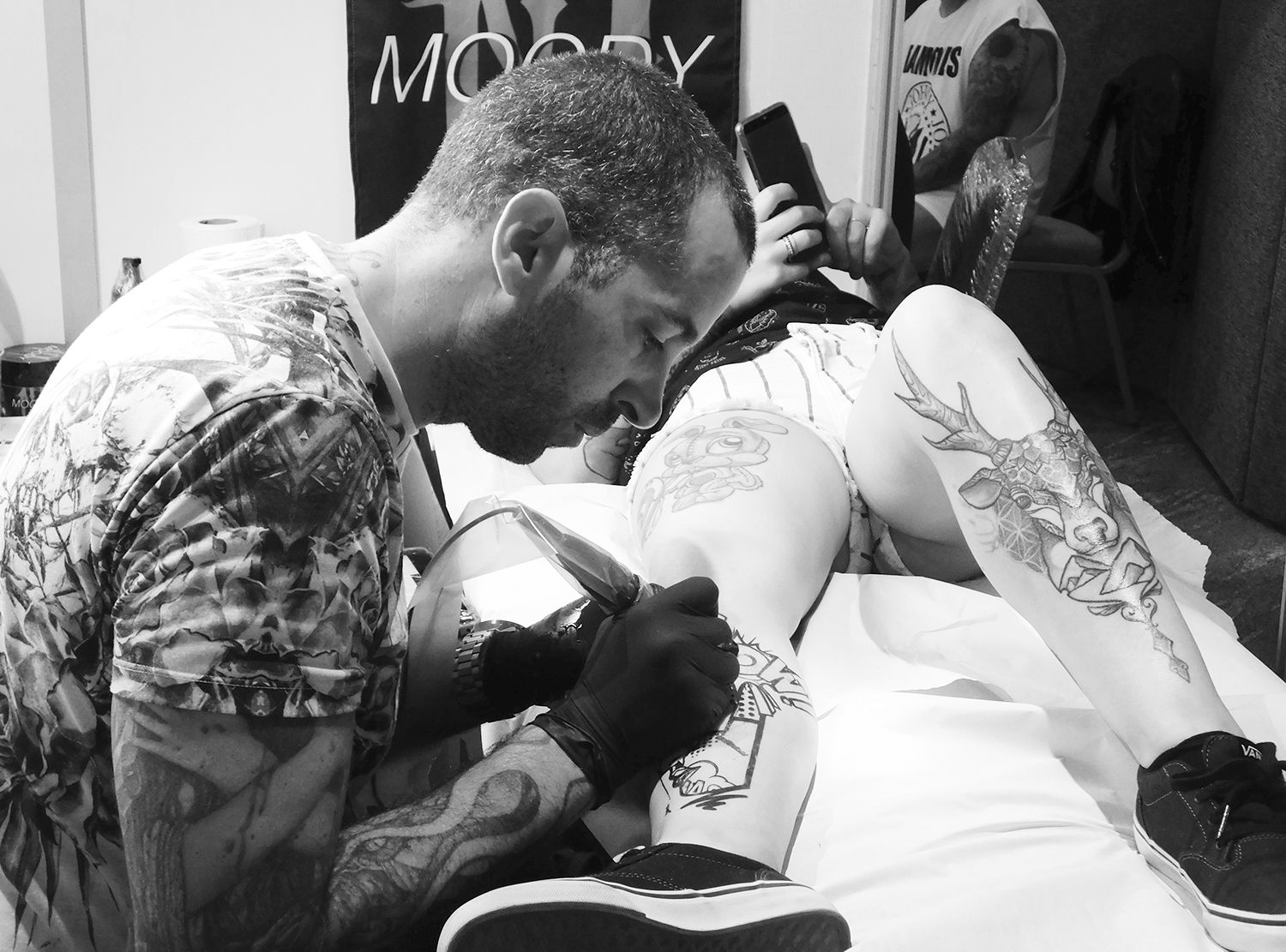 A Lichtenstein-inspired tattoo by Alto Astral Tattoo Studio.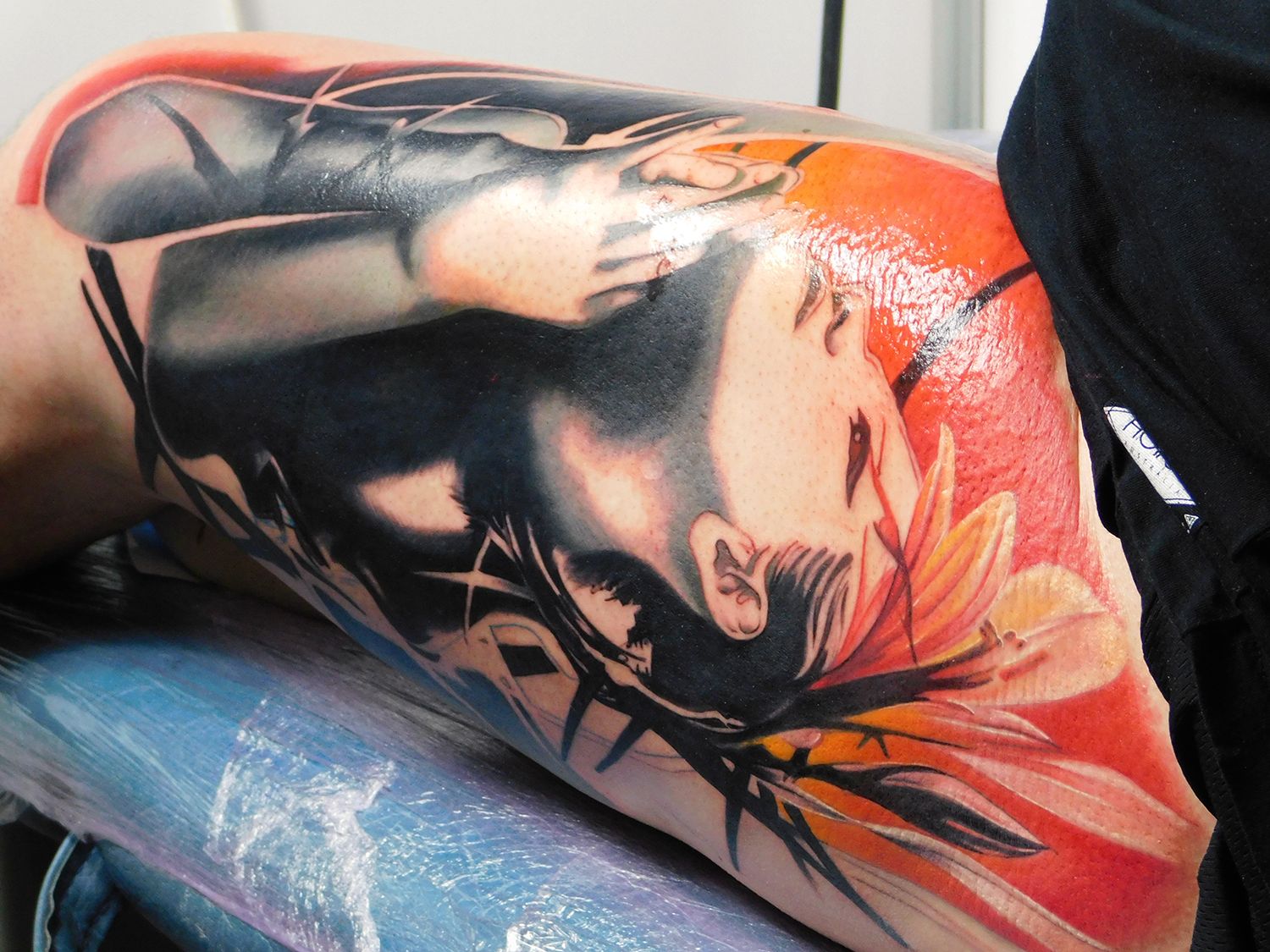 One of the best skins of the show produced by Lukasz 'Kons' Konsek.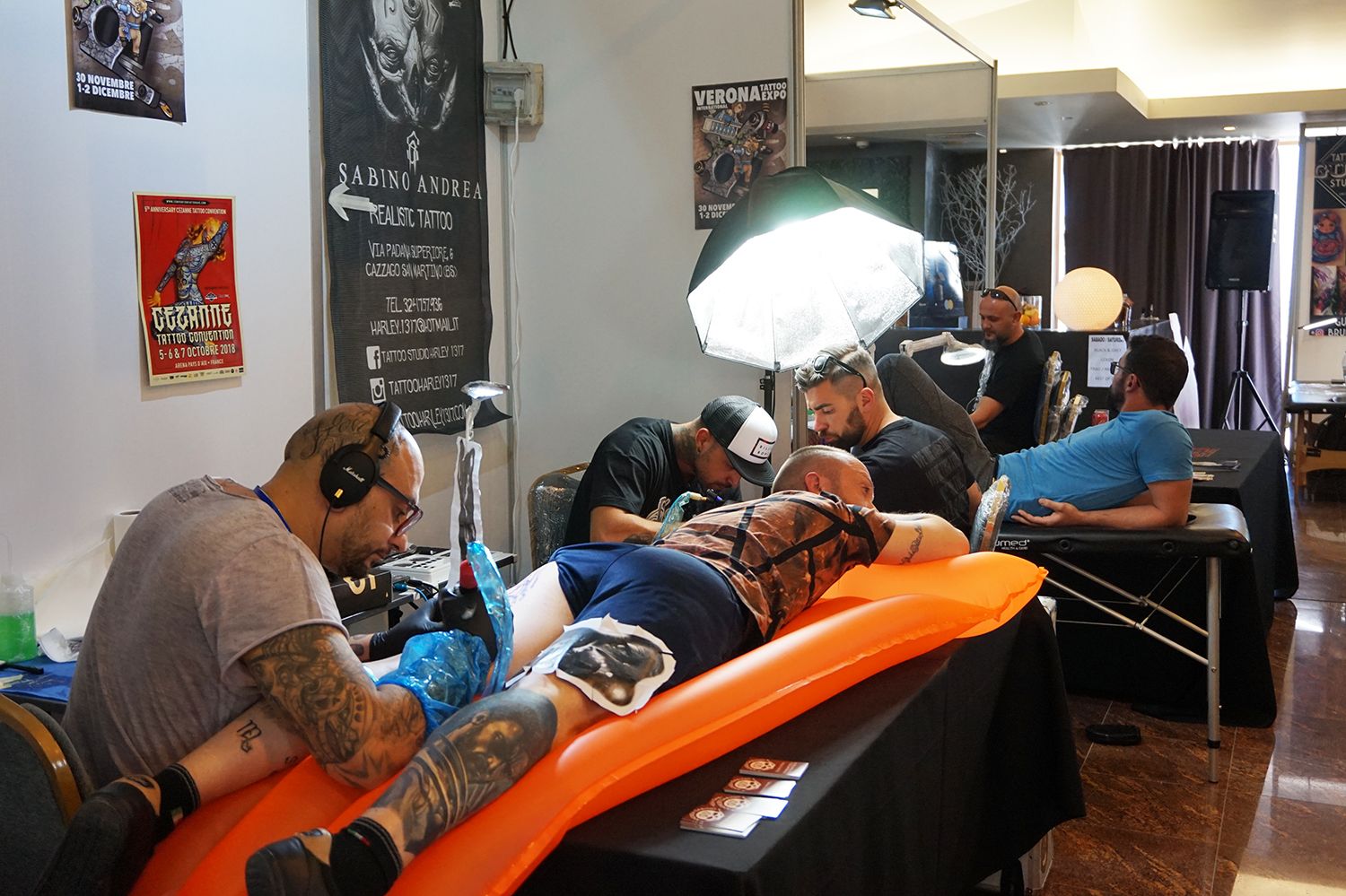 Italian artist Andrea Sabino made sure his client was very comfortable.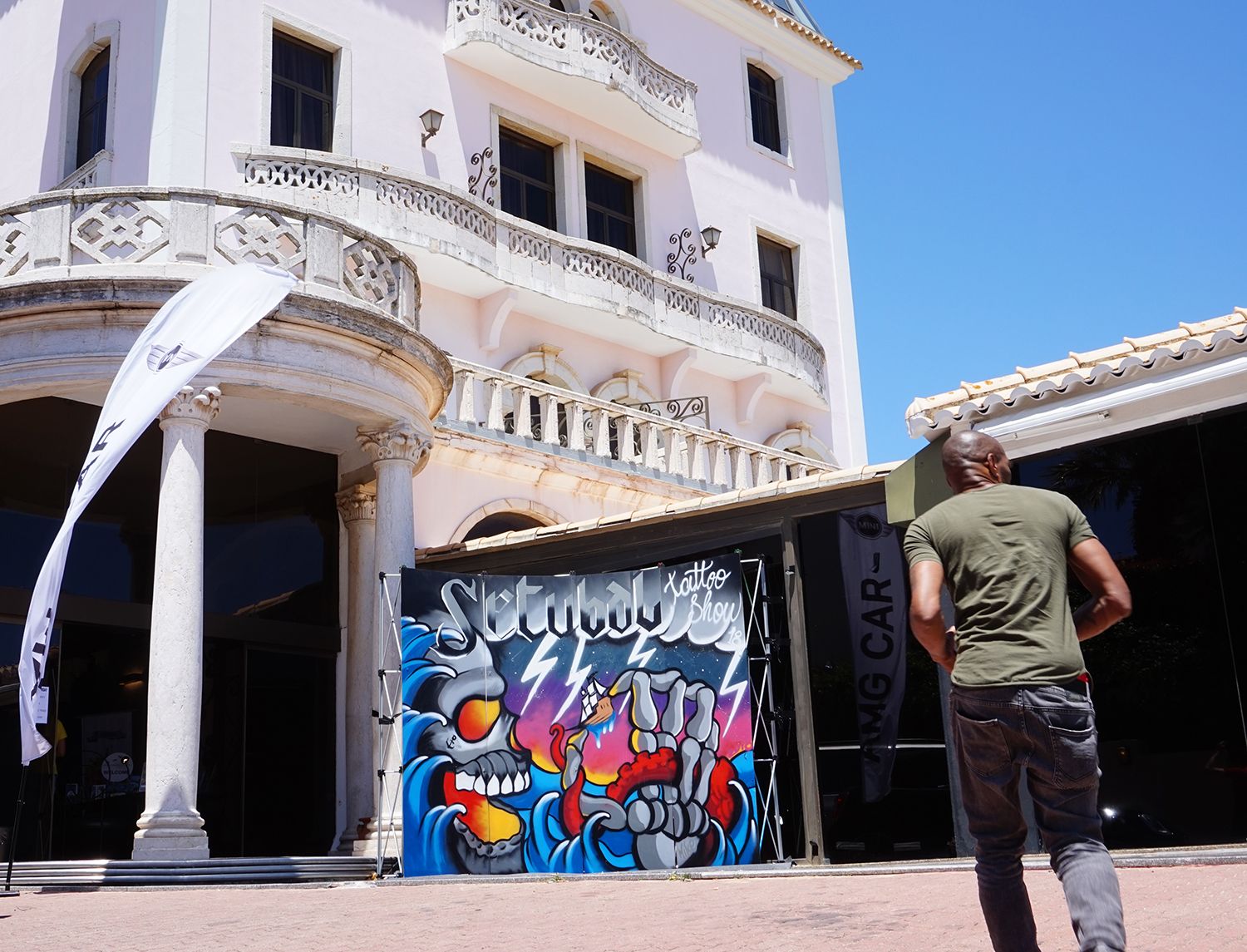 A mural created live at the event by Amilcar Sousa.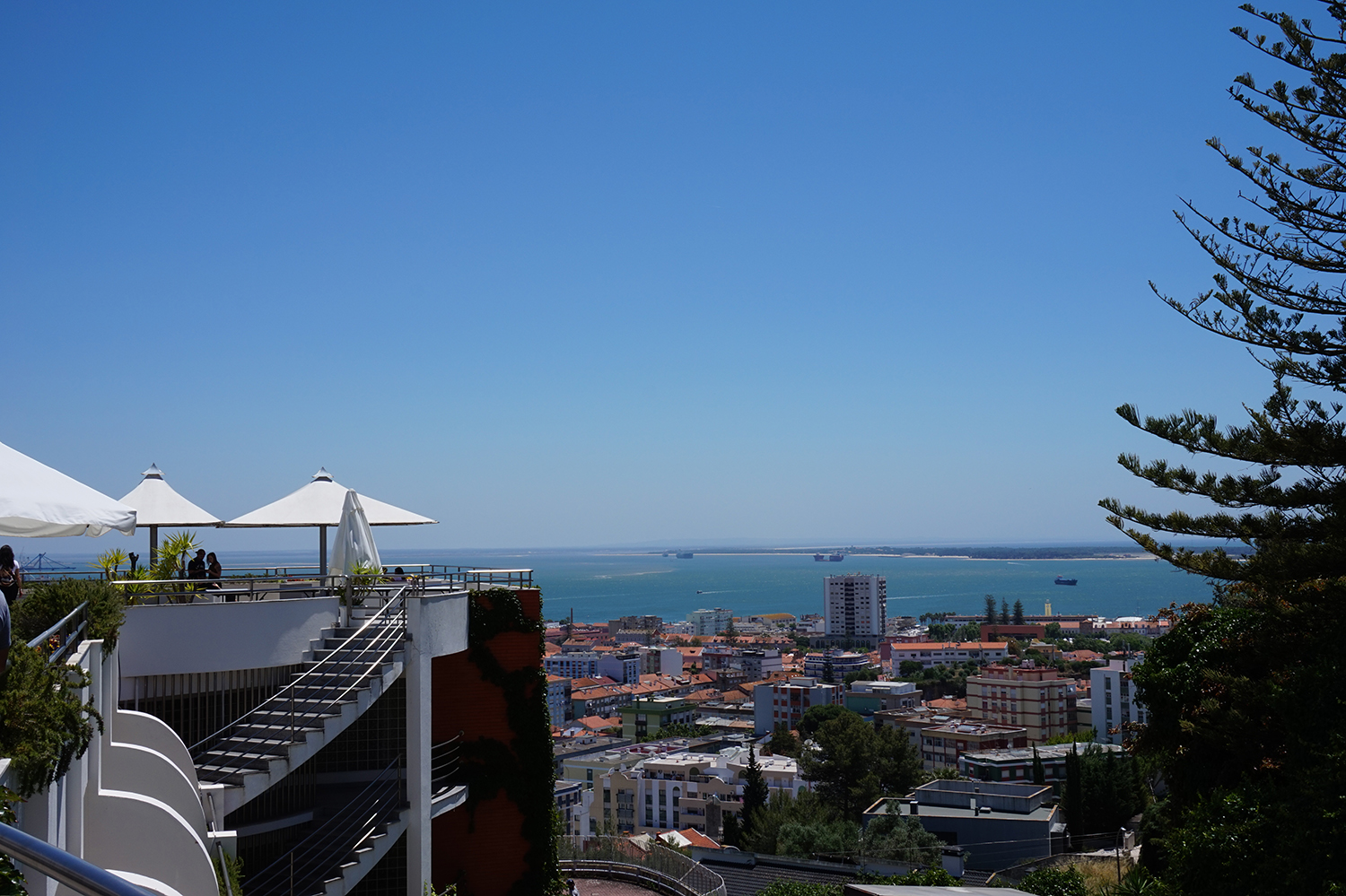 An amazing view from the Sado Hotel.
Images © Scene360