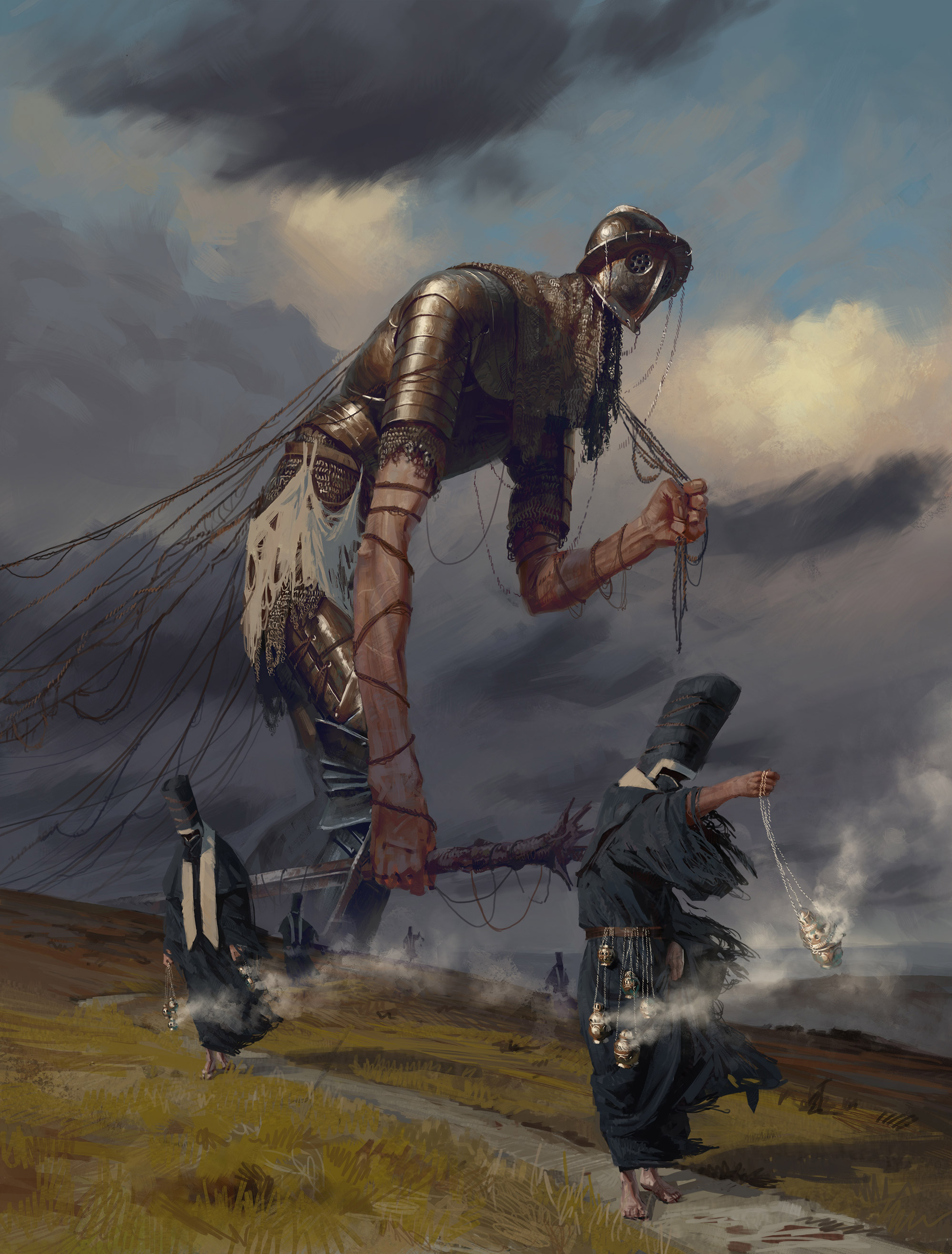 Axel Sauerwald is a freelance illustrator and concept artist based in Soest, Germany. His vast, atmospheric imagery is an impressive blend of fantasy and science fiction, with elements of magic and surrealism instilled seamlessly into historic-looking scenes. Two of his cited influences are Ilya Repin and Ivan Shishkin, Russian realist painters who captured landscapes and folk life with vivid energy; Sauerwald continues this tradition in his own way, depicting tense yet mysterious social encounters involving something dark or inhuman. Aided by his mastery of storm-rent skies, Sauerwald compels the viewer to look deeper into his moody, familiar worlds. Visit Sauerwald on ArtStation and Instagram.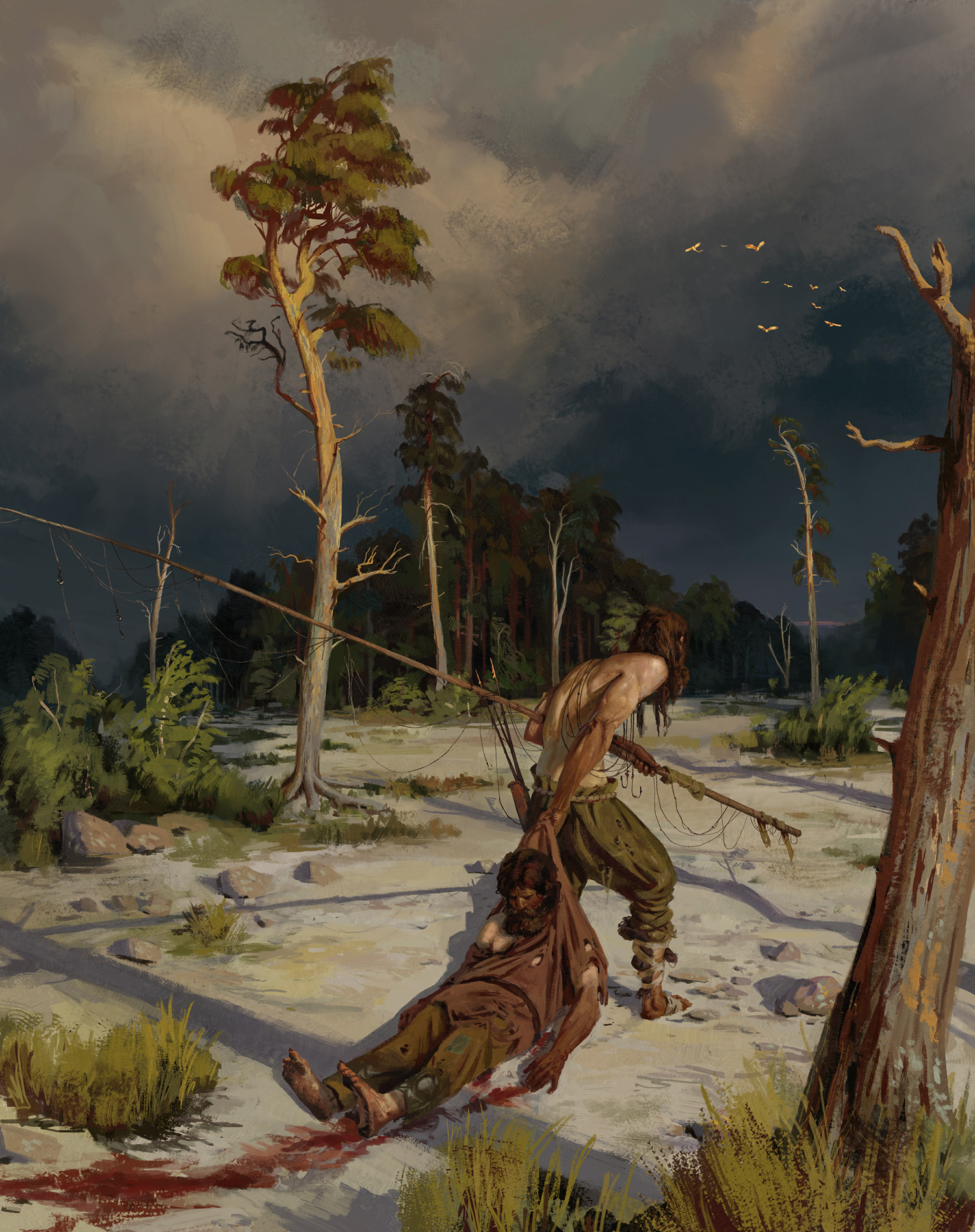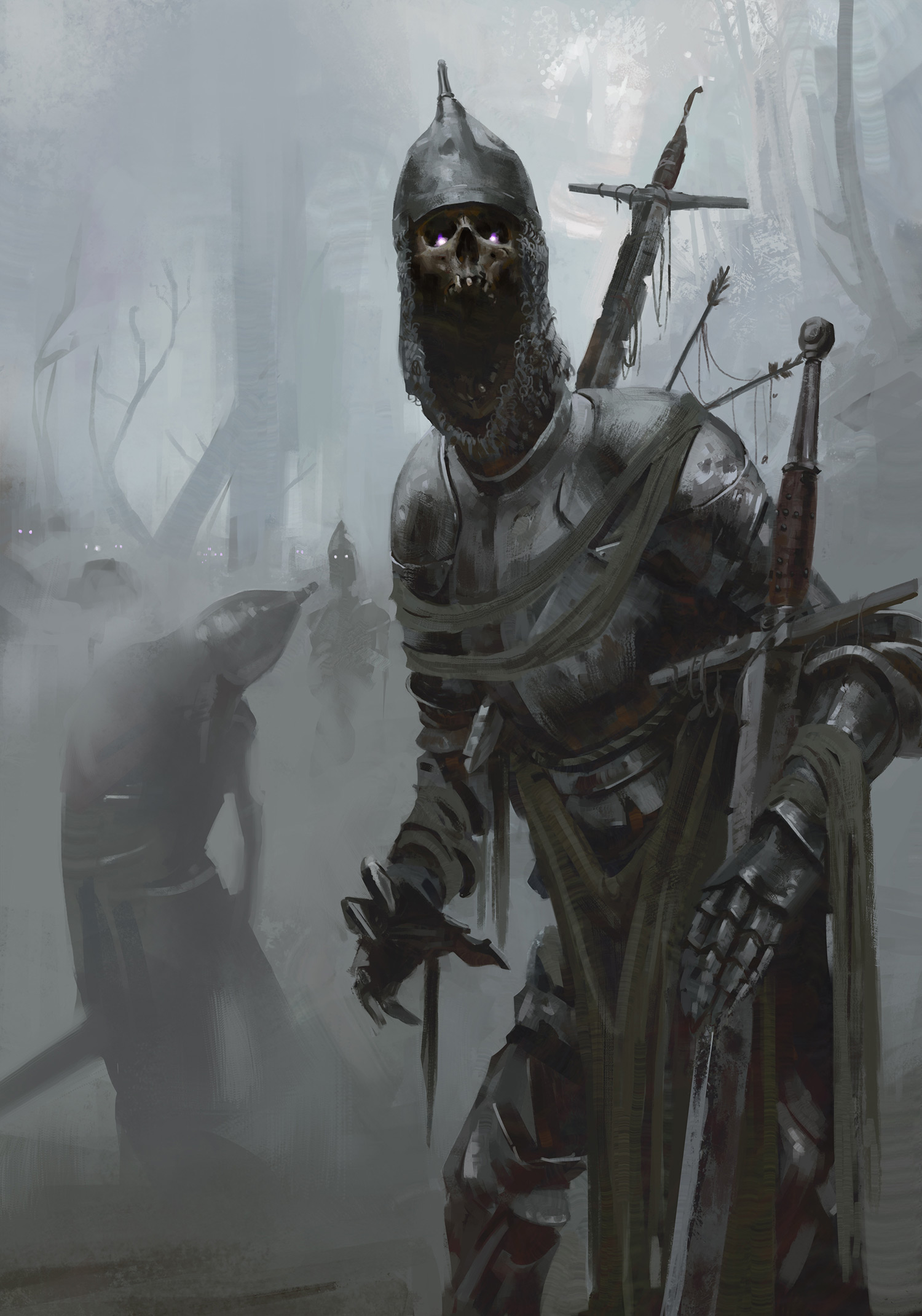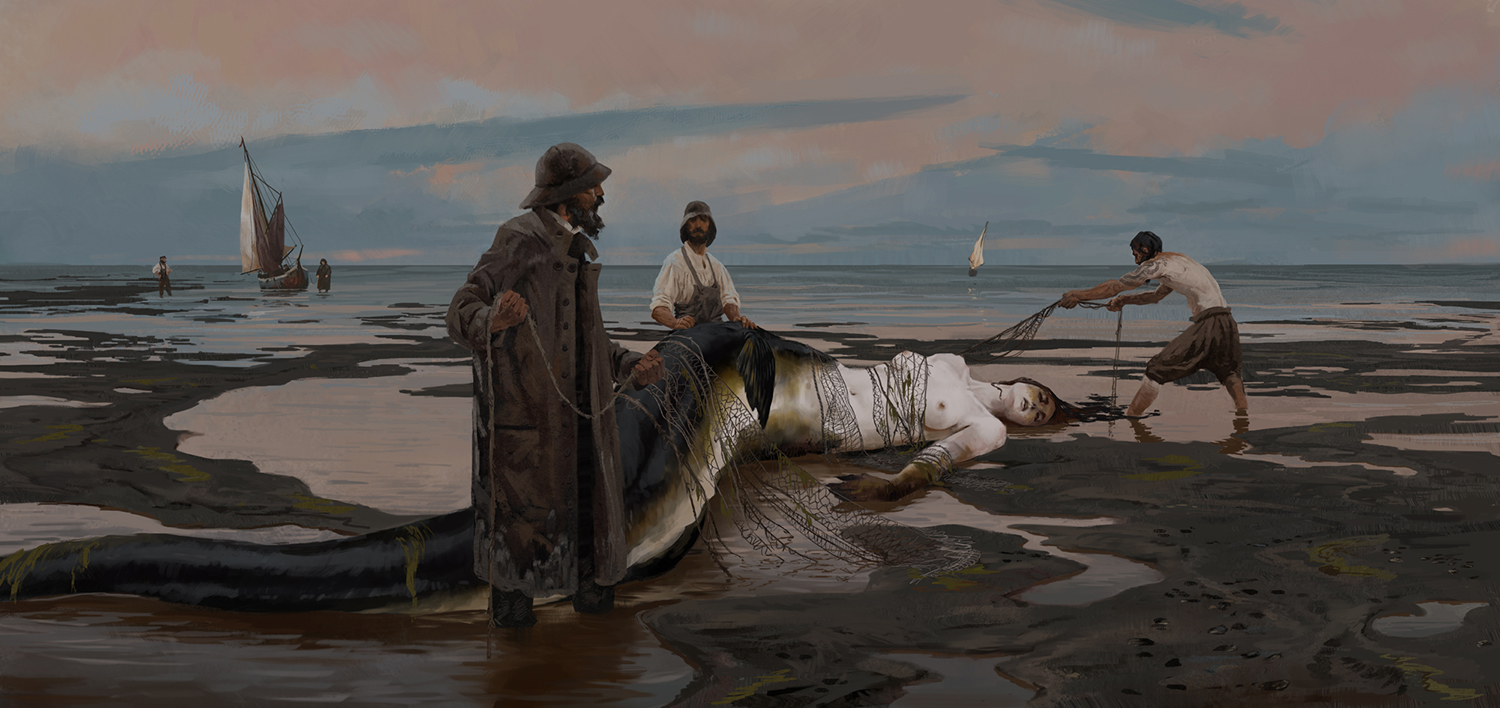 Images © Axel Sauerwald

"Undead Knights" was made on commission for Ulisses Spiele GmbH.