Where will you find a contest that honors fantastical computer generated creatures as well as a tribute to the Superstring theory?
It's the A' Design Award and Competition! The impressive international contest has just announced its winners for the 2017 – 2018 year, and they represent some of the best creative thinkers in art and design.
Over the years we've shared a myriad of gorgeous illustration, alluring sculptures, unique planters, and even a smart prosthetic hand. This year continues to blow us away with immersive installations, folding bikes, and a tiny swing set for your desk.The judges—comprising scholars, members of the press, and design professionals—selected 1,962 winners from 100 countries and 99 design-centric disciplines. We don't envy the hard choices they inevitably made in picking the finalists.
While bragging rights are great, the incredible prize pack is even better. The 2018 winners receive a trophy and an invite to their fabulous gala, in addition to things that will help propel their career with extensive PR campaigns and global publicity.
Enjoy the best in art, design, technology, and more by visiting the A' Design Award and Competition 2017 – 2018 gallery. See some of our favorites below.
Above: The lotus-shaped resort is perfectly built for sand stabilization, sun-shading, and wind-load bearing.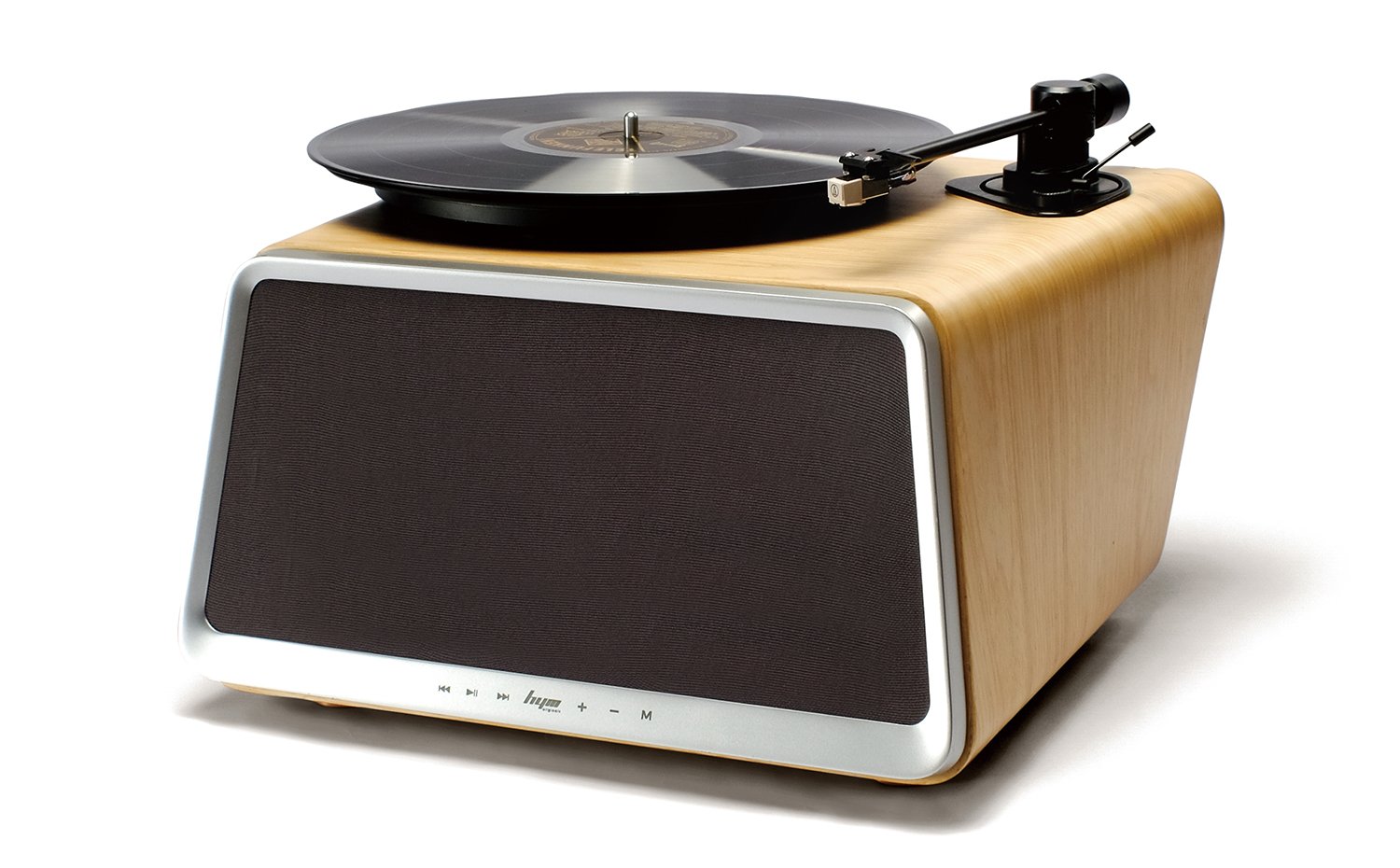 Despite the advances in music-listening technology, the record player is still popular.
Lin Huanmin
Enjoying vinyl records can be a challenge, but passionate groups of music lovers help keep this analog way of listening alive. In fact, nearly half of record consumers are under the age of 25. Designer Lin Huanmin hopes to continue this trend with the "HYM Seed." It's a bent wooden case that features built-in speakers and a three-point suspension system that allows the device to remain stable and offer the best music quality.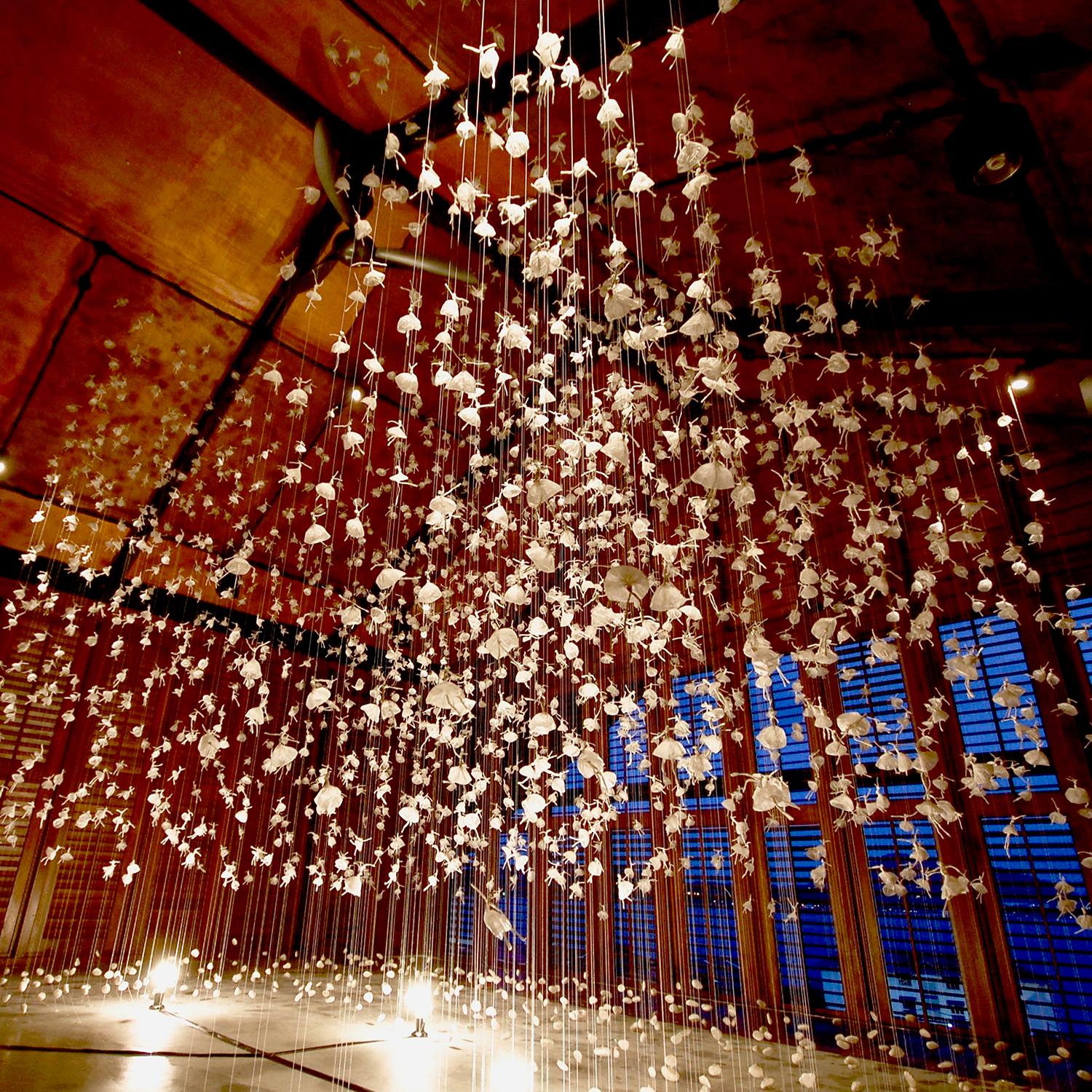 The dancers were mostly created by 20 children volunteers.
Takuji Kamio
Comprising more than 2,000 dancers displayed on 500 white springs, the "Small Paper Dancers" installation art was part of a cultural festival in Pangkor Island, Malaysia. The paper napkin figures symbolize freedom and represent "soul and spirituality." They are tethered by white rocks, which also have their own meaning—people that are tied to the ground and limited in what they can achieve.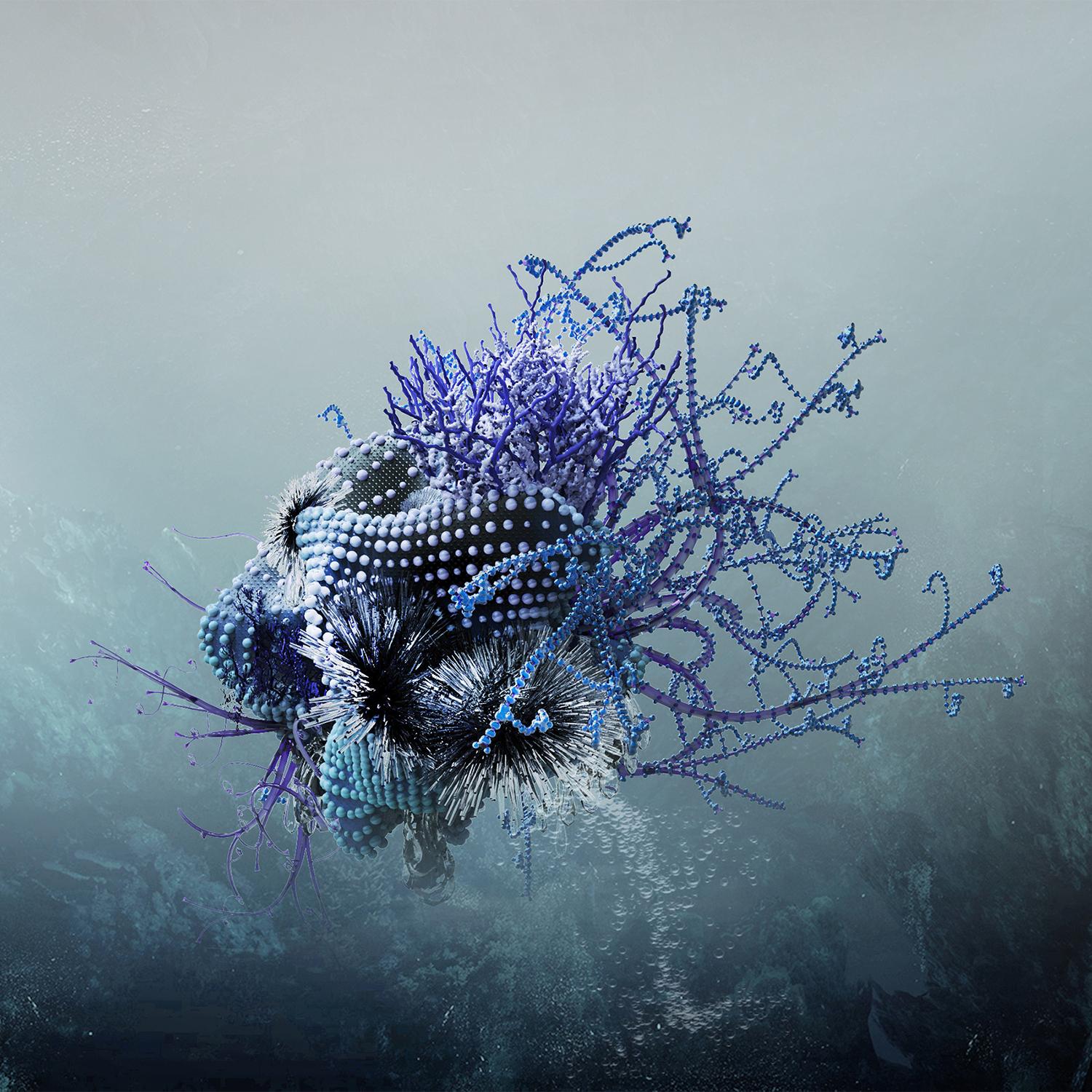 AlJomairi used Maya, Pixilogic, and Zbrush to create the textures.
Maryam AlJomairi
Designer Maryam AlJomairi created "Transmogrified Mimesiis," a series of concept organisms that are inspired by the sea, a forest, and cave. "Characteristics of each creature have been deduced by the conditions that each of its environments exhibits," she explains, "such as plants, vegetation, and any other living creatures." They have acquired these traits in order to live.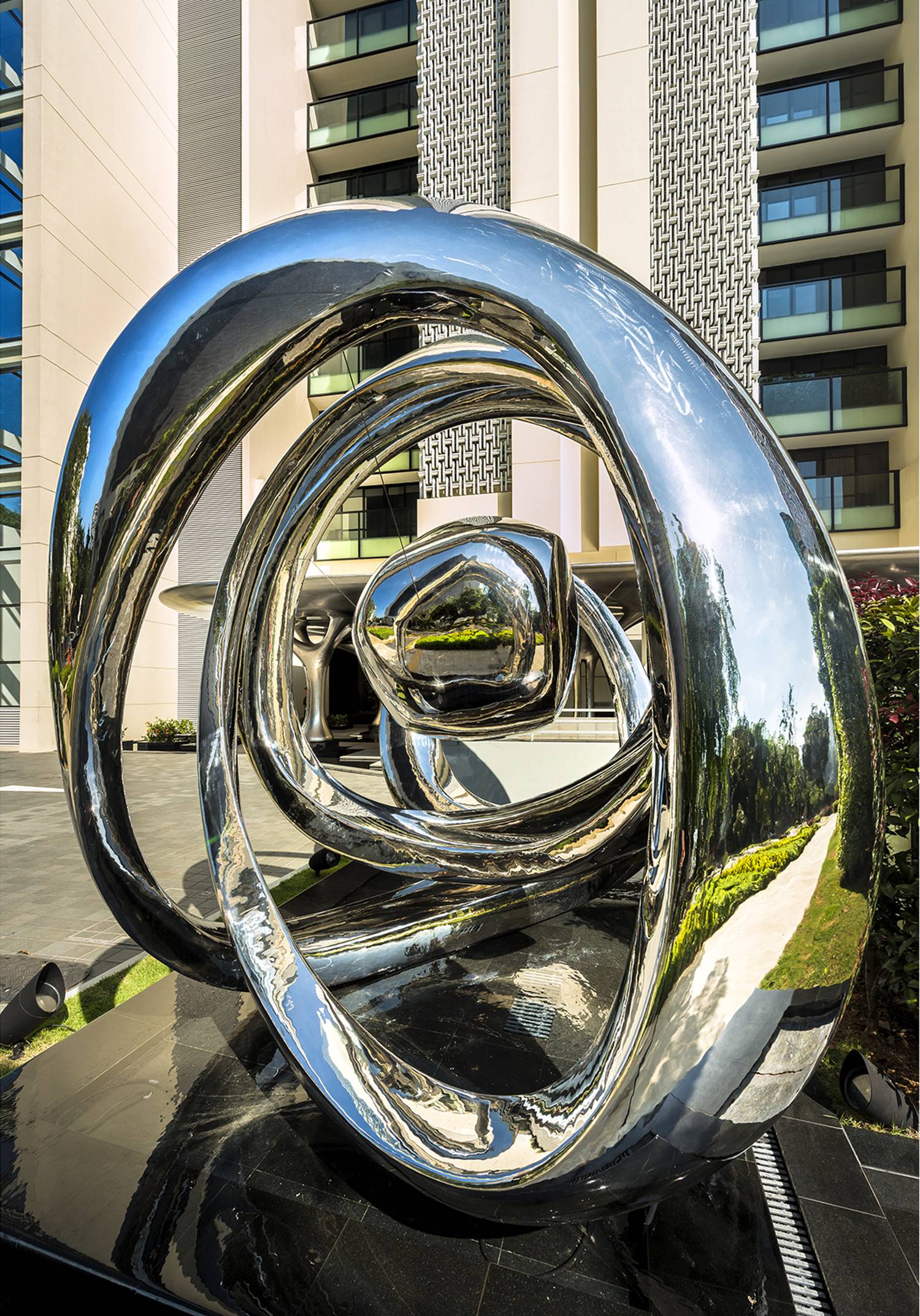 Made of high-grade stainless steel, the sculpture can be part of a water feature without rusting or tarnishing.
Metakaos
Artist Massimo Mercurio (from Metakaos studio) has a passion for science, and his love for the subject informs his piece called "Super String." It's a 3D illustration of the "Superstring theory," one of the most defining achievements in physics that have gone a long way towards helping us understand our universe. "The making of the sculpture followed a rather unusual process," he writes. "Instead of being modeled with clay or plasticine and then scaled up to actual size by the metal workers, it was sketched on paper and modeled in three-dimension on the computer with a modeling software called Rhino. The 3D model was then printed with a three-dimensional printer in various sizes."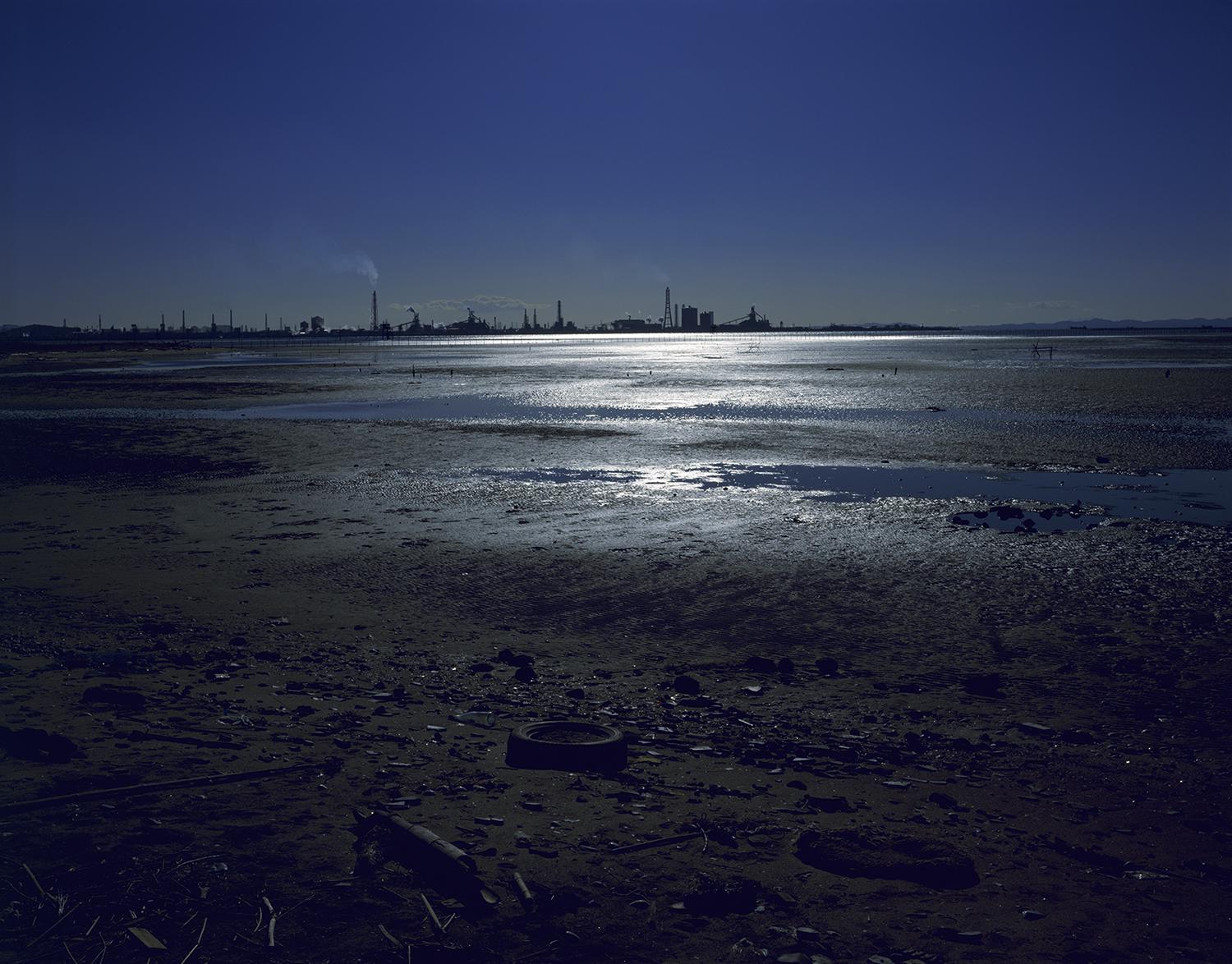 To achieve this aesthetic, Kosaku kept the exposure value at -2.5 under the sunny weather.
Kousaku Hirano
Called "Kisarazu," this is just one image in a series that lasted for 16 years. For this particular piece, the photographer Kousaku calls the air "tense, almost like a battlefield." After that feeling went away, he ventured to the vegetations and alleyways and walked around for a while. "Strangely," Kousaku writes, "no matter where he went, there was a unique atmosphere, and he felt signs of people and the kindness of the fishermen at the harbor. He had a nostalgic feeling as if it were the original scenery of his boyhood."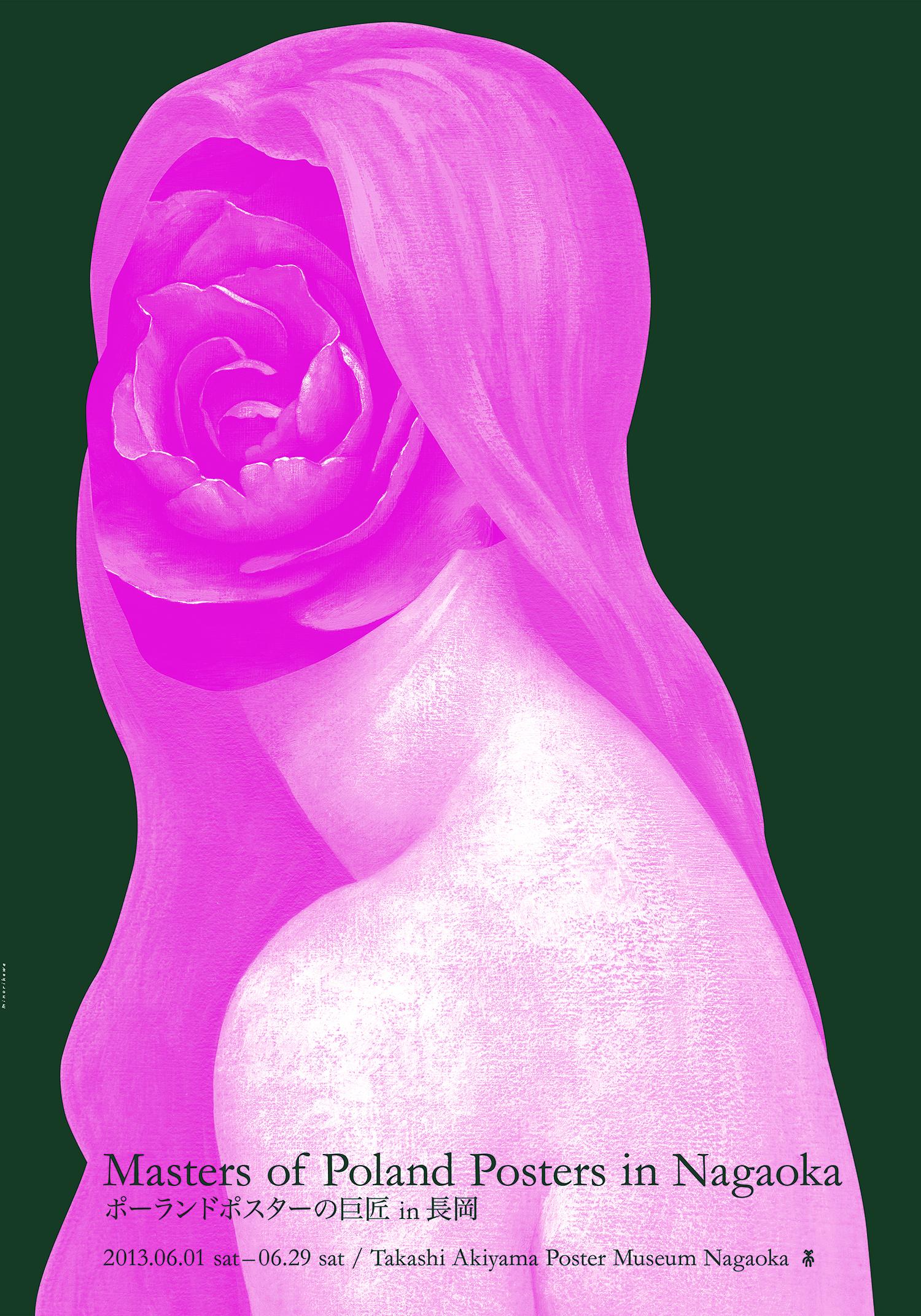 To create this image, Tetsuro Minorikawa used special two-color printing and collage.
Tetsuro Minorikaw
The "Masters of Poland Posters" itself pays homage to respective poster artists. Designer Tetsuro Minorikawa selected the work of Wieslaw Walkuski and his representation of the infamous emperor Caligula. There are differences, however; Walkuski depicted the ruler as a monster, but Minorikawa transformed the composition into a rose.  "I acquired a characteristic mysterious image,"  Minorikawa writes, "like a Polish poster by the effect of this convert of form."
Valeria Romanova kept her research ideas open to help completely rethink the components of a bike.
Valeria Romanova
Small spaces can make it difficult to store a bike. Valeria Romanova eases this struggle with "Atlos," her version of a folding bike. Its frame feature four holes that which pass a seat post and fork, which locks the frame in a specific (and strong) position. Assembly takes between 10 and 15 minutes and requires two common tools. "The final object is a bicycle frame in a form of a parallelogram," she explains, "which is very compact when folded."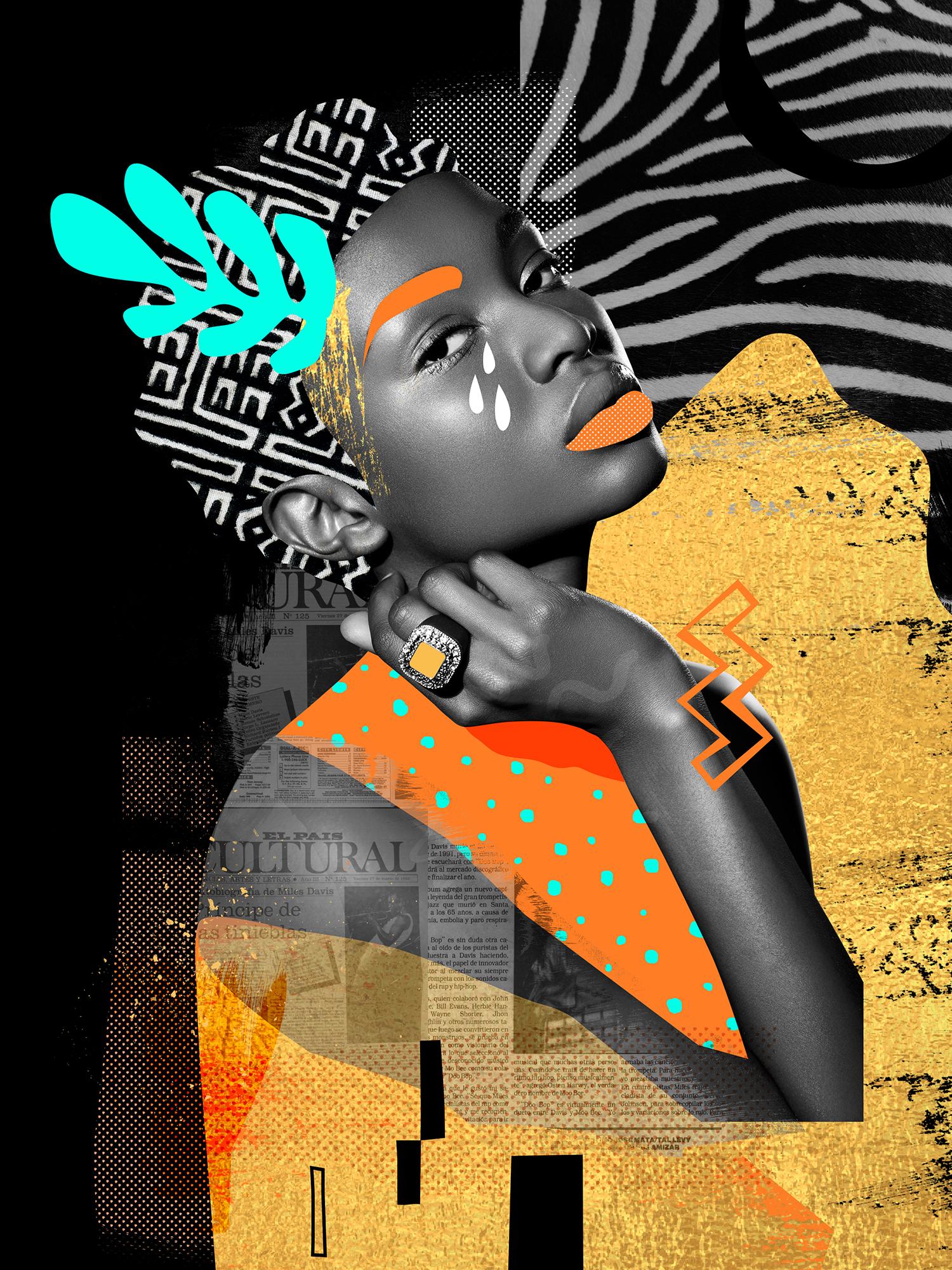 Called "Dead Sound," the image looks like it could be in a fashion magazine.
Pablo Pasadas
Using digital collage and scanned images, Pablo Pasadas paid homage to three beloved musicians now deceased: Sid Vicious, Miles Davis, and Elvis Presley. He did this by mixing media—collage, vectors, typography and pattern—and employing images of women as models for these varied influences. "The motive was," Pasadas says, "to mix different kinds of materials to make a vibrant image and to feel the mood of the listener."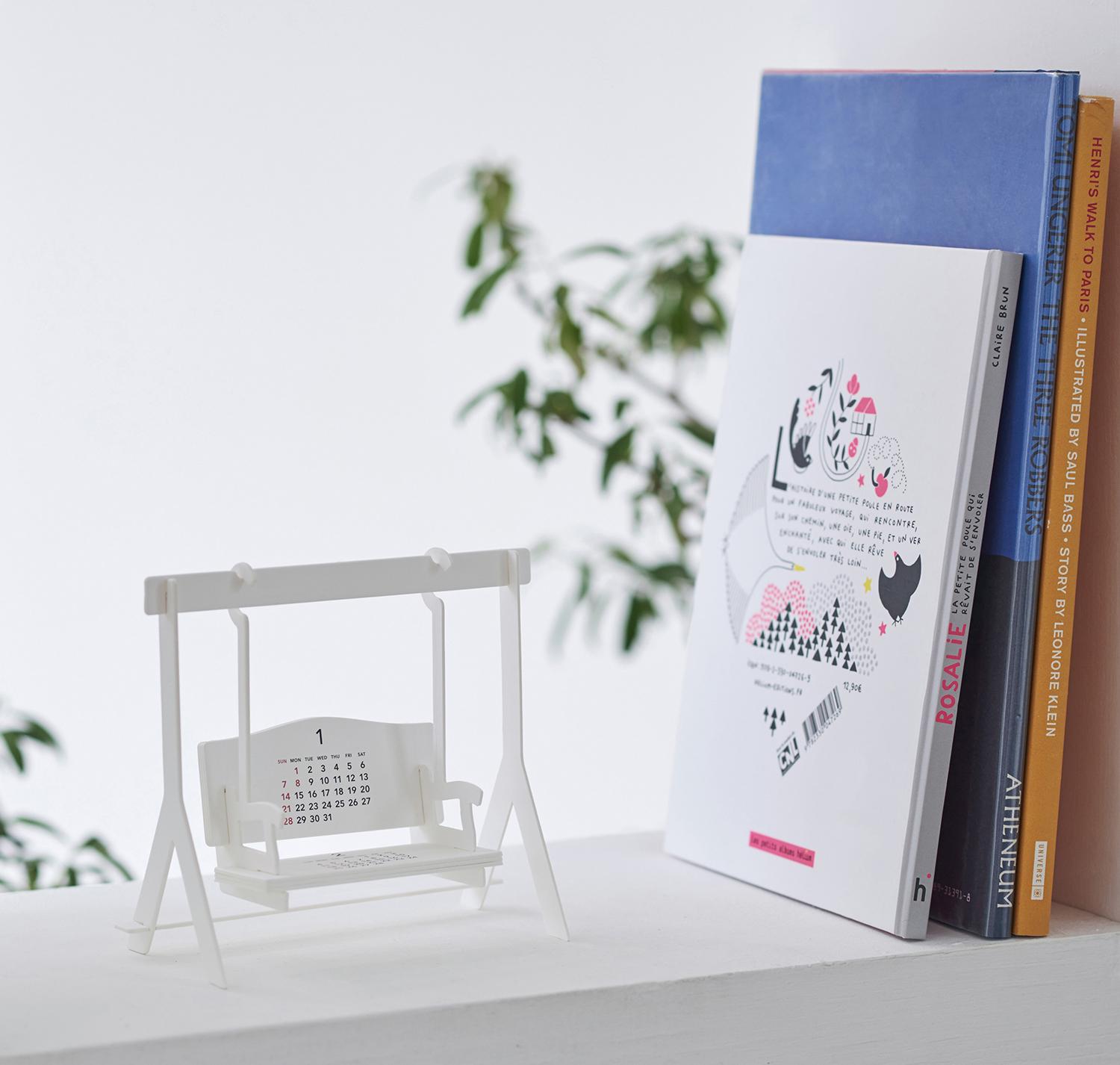 "The Swing" is just one of Katsumi Tamura's object calendars—the others are a rocking chair and a bike.
Katsumi Tamura
Katsumi Tamura is rethinking the calendar in ways you wouldn't expect. "I want to make a calendar to be able to change a room to a comfortable space like a park," she writes. "I think that it is wonderful if a small swing is on my desk." Aptly called "The Swing," the part calendar, part sculpture tells the days of the month while gently swaying on your desk. Just follow the assembly guidelines and you'll have a bit of the outdoors inside.
If you would like to participate in the next A' Design Awards, get an early bird discount on April 27 – 30, 2018.
SPONSORED POST
Images courtesy of A' Design Award and Competition, 
Copyright respective designers and artists.