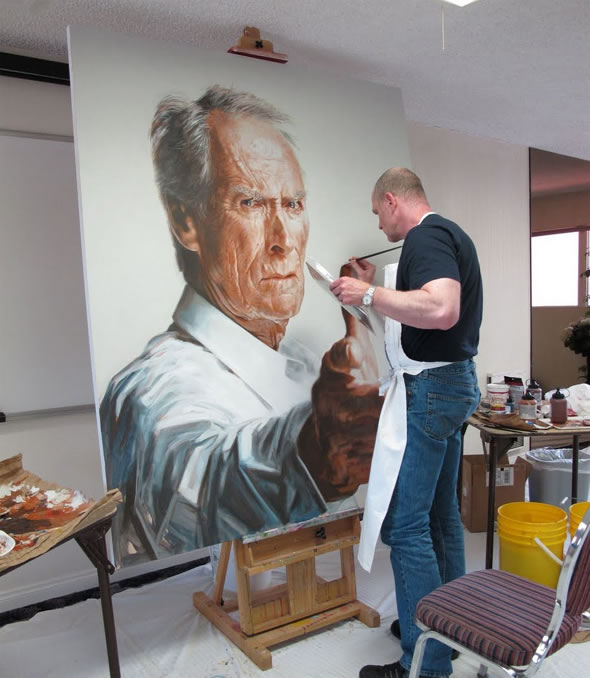 Known for his caricature illustrations, Sebastian Kruger also paints realistic style portraits. Some of the images still hint caricature influences such as the exaggerated facial features of Tom Waits and Lemmy.
Notes about the artist (from "About Me"):
In the early 1980's Kruger studied painting and graphic arts, and then quickly moved into the professional art world where his iconic 'personality portraits' continue to captivate famous collectors and audiences across the continents. Kruger approaches nearly all of his subjects with a level of respect and sincerity contrasting the often extreme exaggeration of their features. The result is the creation of visually and psychologically explosive 'Krugerized' portraits.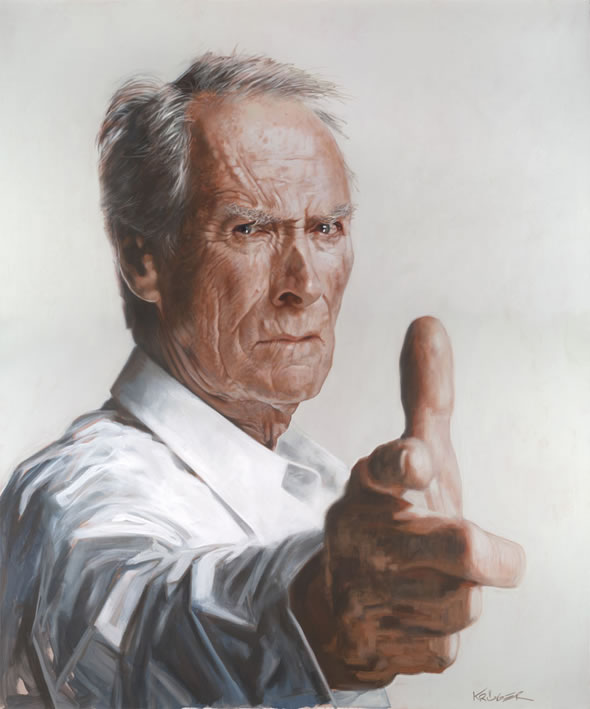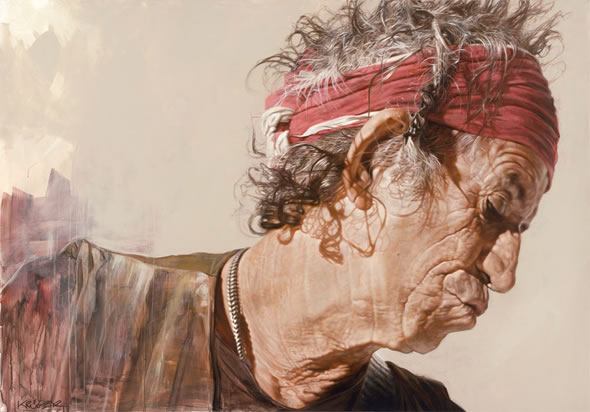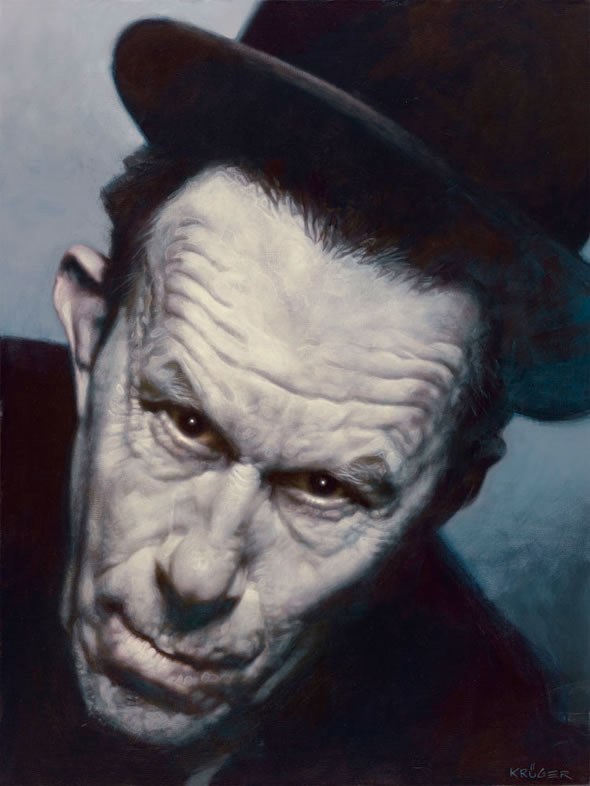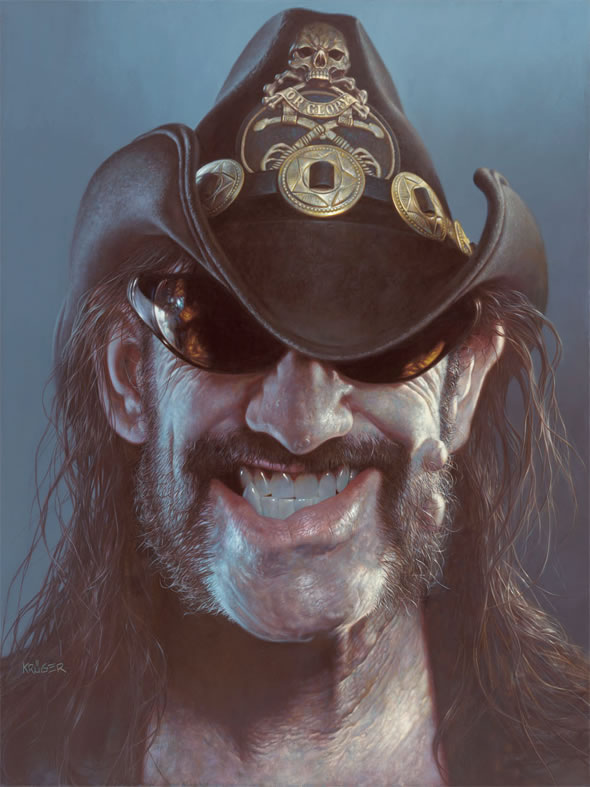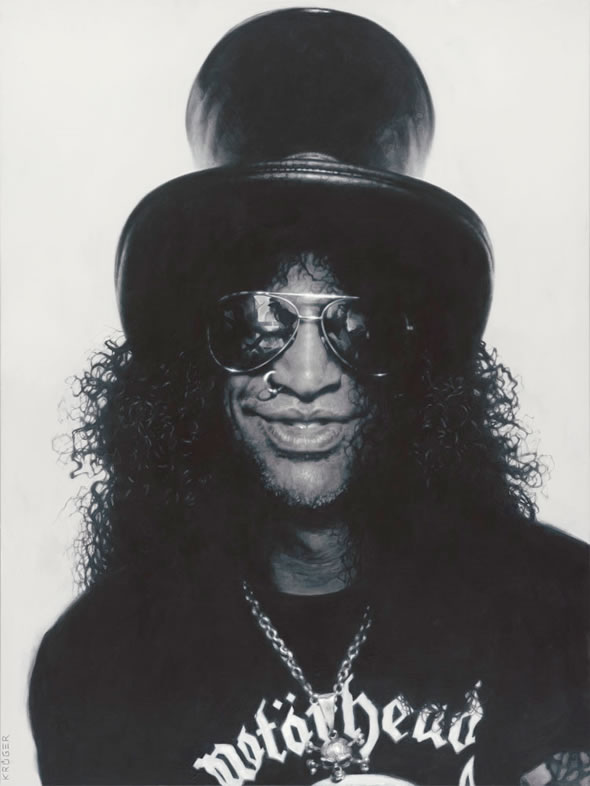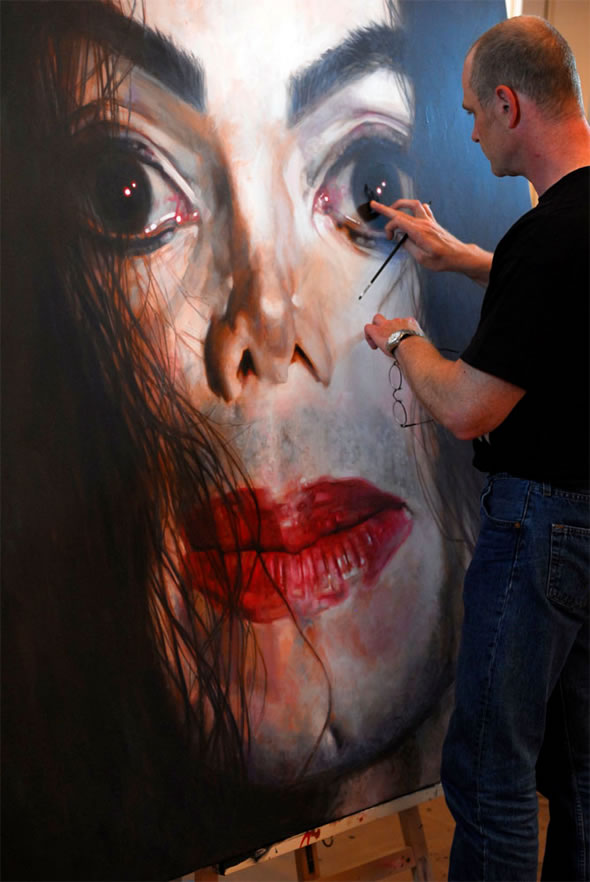 Link via Sweet Station