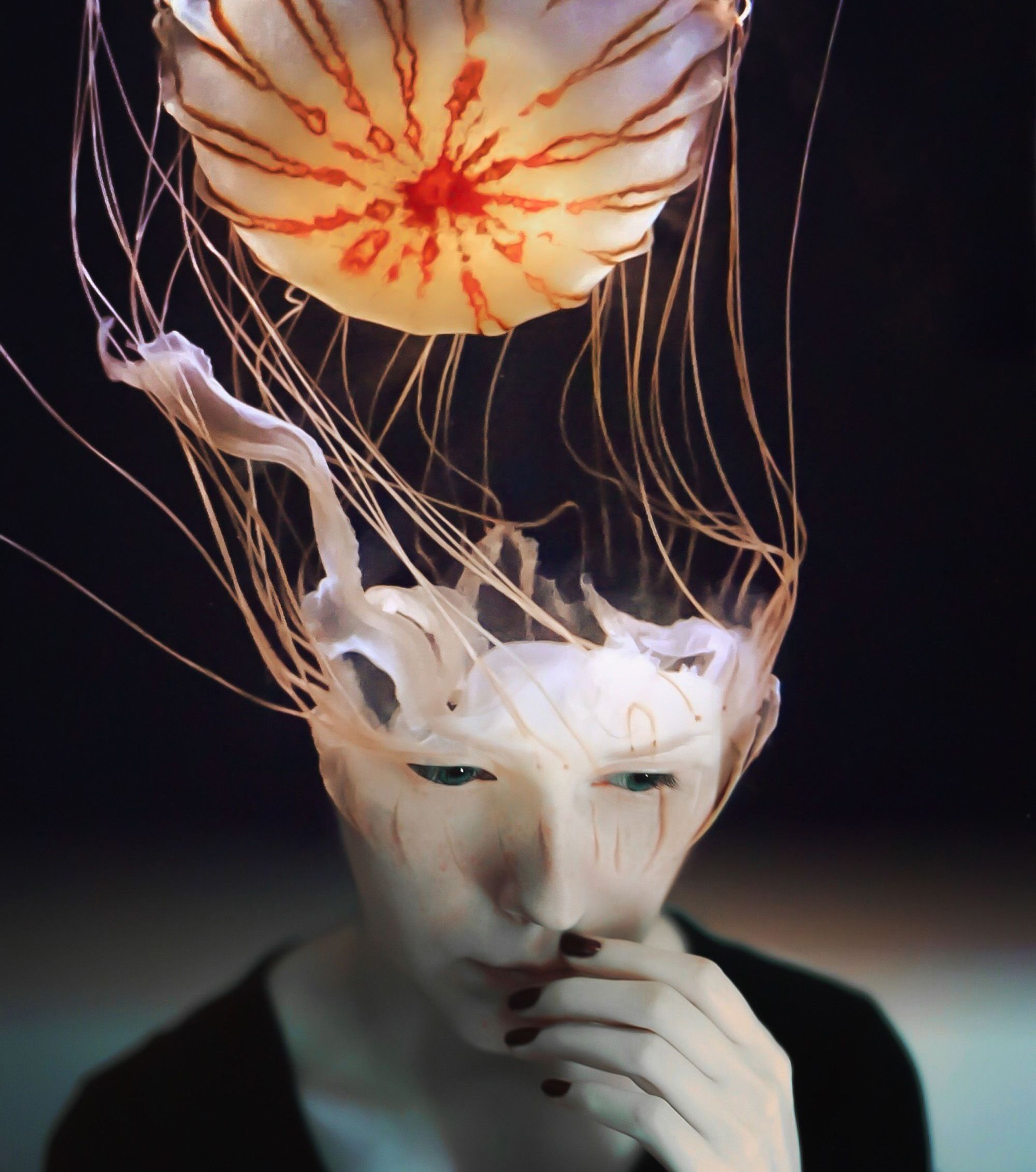 Scene360 has made it our ongoing mission to highlight the world's most unusual and striking artistic creations, supporting these remarkable makers by sharing their work with readers worldwide.
One exciting way that we do this is through the annual Scene360 Awards competition, and we've just selected our top 10 submissions of 2017—including the overall winner! We challenged you to submit your best art, design, and film work, and you all delivered. It was a particularly strong year in digital work. Short films, animations, and computer-generated imagery made it on this list, along with collage that adds a surrealist twist to what we see every day. With such talented entries, it was challenging to narrow the list down to just 10 finalists. Our selections were based primarily on criteria including composition, creativity, originality, innovation, and technique. We also looked at the expression and meaning present in each work.
So, who took the top prize? That honor goes to a slick, clever animation called "Coke Habit" by Dress Code NY Inc.  They will receive a generous $500 Art Grant from Ello as well as the coveted Scene360 Award.
Above: Artist Cash Mattock created this piece called "Scyphozoa" using digital collage.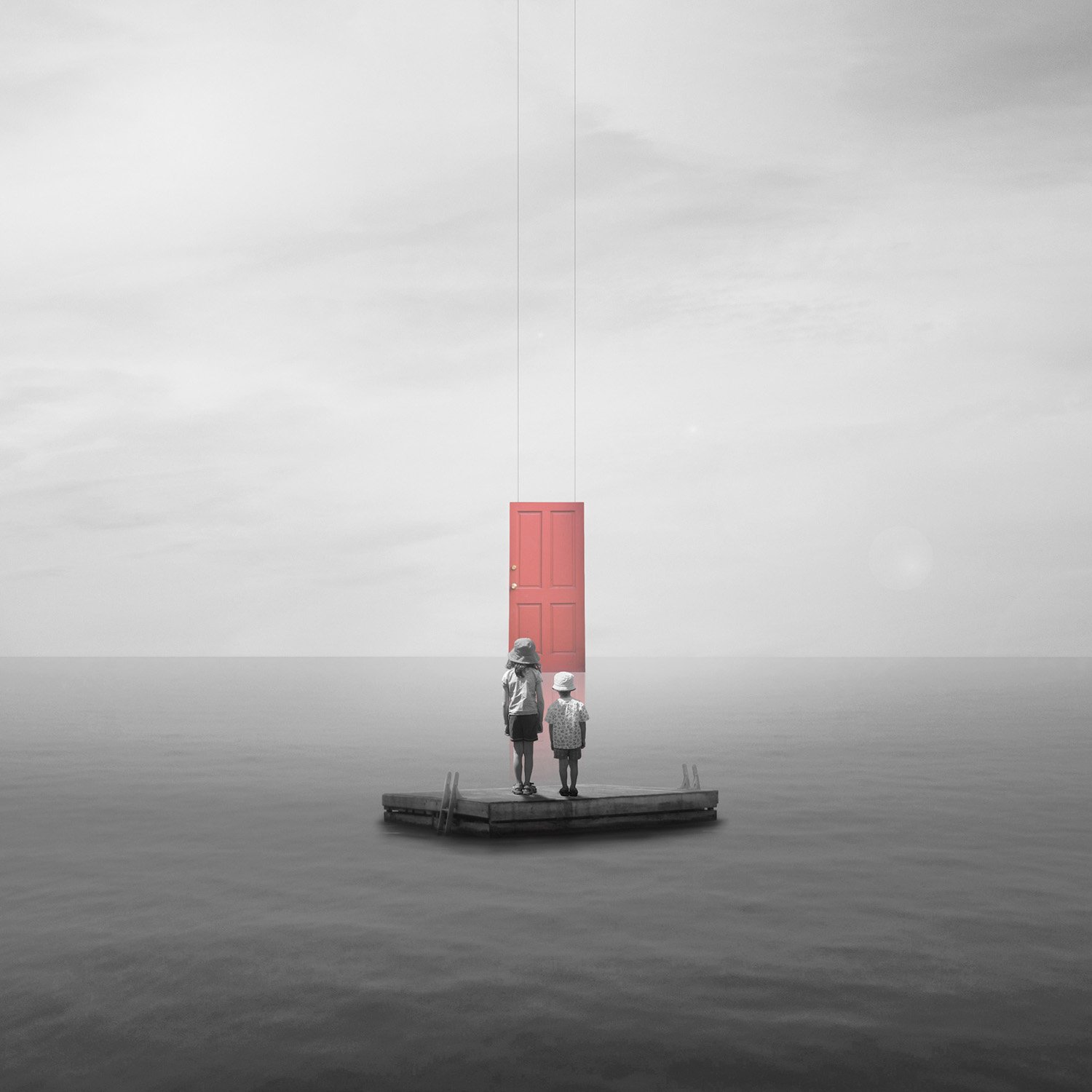 This surreal work is one part of the "Red Door Series."
10
Evan Lawrence
Indonesian artist Evan Lawrence calls this piece "Red Velvet" a symbolic representation of his childhood. "The door," he writes, "represents the memories that I [will] never be able to change." Citing influences such as Salvador Dali and René Magritte, Lawrence uses photomontage to create a scene that's neither here nor there. Like memory, it lives in an in-between space that's impossible to pinpoint but that you can still find.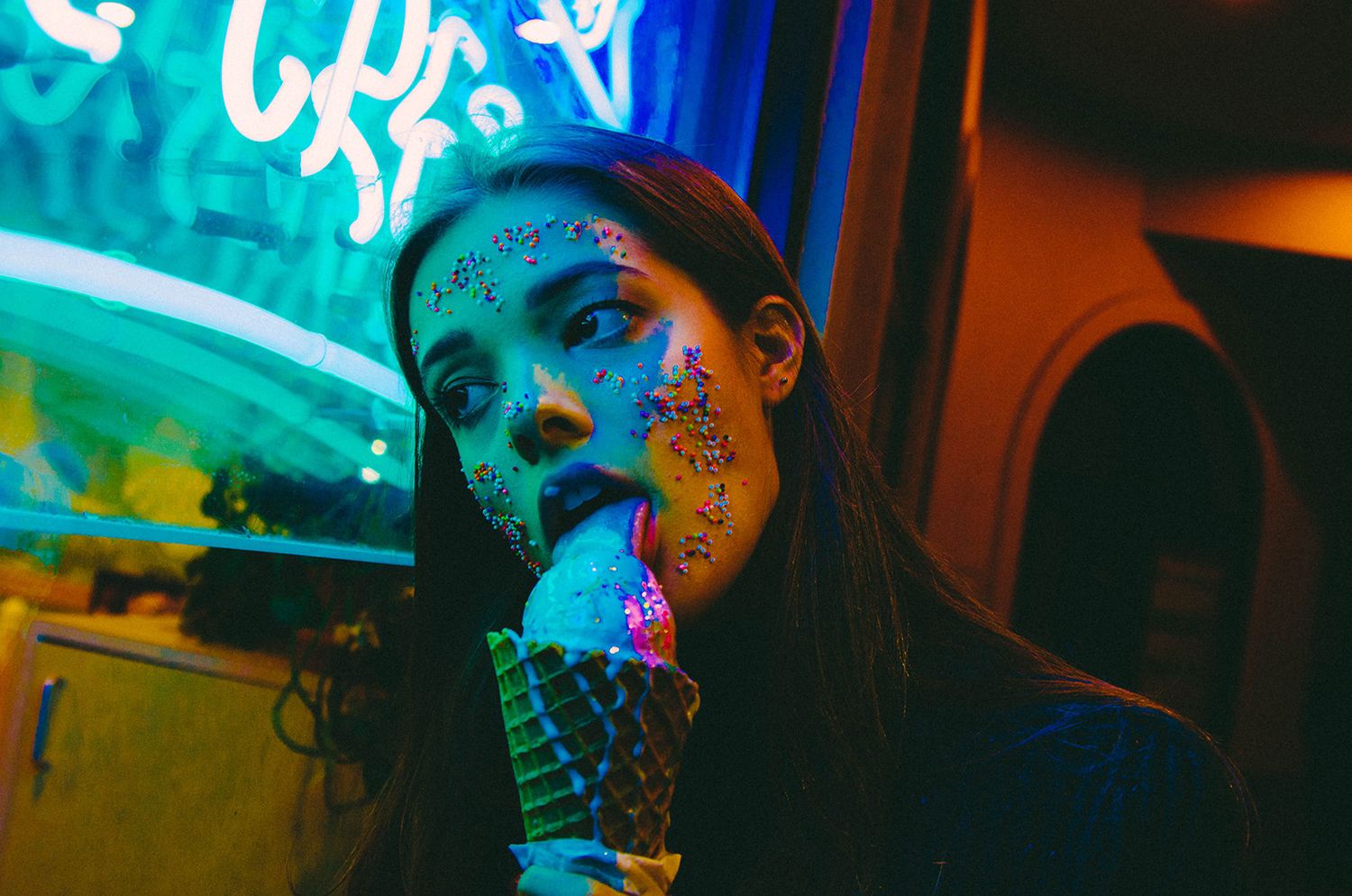 Many of Michael Brewington's photos feature straightforward portraits, but this piece represents the stranger side of his portfolio.
9
Michael Brewington
The 2016 U.S. election has made many of us reconsider how we think about the world—particularly the power of the internet and its potential for both extreme good and harrowing evil. Michael Brewington, a student based in Atlanta, Georgia, uses photography to cope with the "increasing depersonalization of the world" thanks to the web.  "Mainly shooting with friends," he writes, "my work started to take on themes of youth and consumption. I hope it causes people to take a second to appreciate life." It reminds us to get off the computer and seek out the stranger parts of real life.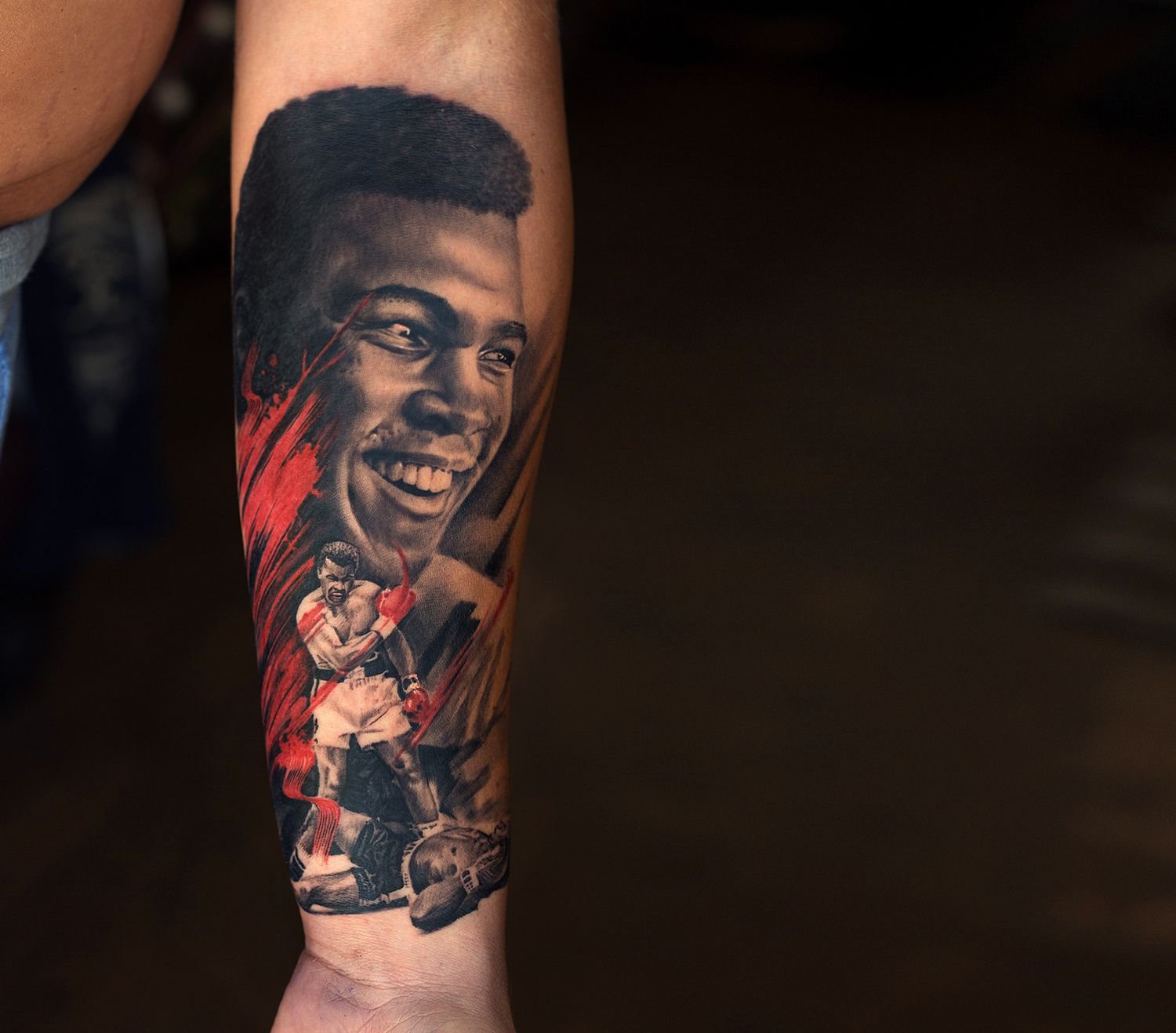 Sunny Bhanushali captures an incredible likeness to Ali and uses red ink to electrify it all.
8
Sunny Bhanushali
Boxer Muhammad Ali passed away in 2016, but his legendary status lives on in the hearts of his many fans. Tribute tattoos are a popular way to memorialize someone, which is exactly what a German client wanted from artist Sunny Bhanushali of Aliens Tattoo. Over the course of nine hours, Bhanushali created two portraits of Ali—one that showed his prowess as an athlete and the other that was a larger-than-life personality.
To create part of "Marvelous City," the two creators made 3D scans of the band.
7
Dmitry Zakharov & Jake Harrison Meyer
Working with computer-generated graphics and Cinema 4D, Dmitry Zakharov and Jake Harrison Meyer created "Marvelous City," a music video for the band Woman. The video features fragmented, disjointed footage from the real world that exists in an alien-like void. This duality forms the overarching concept of the piece. "'Marvelous City,'" they write, "deals with the representation of various reality forms which are influenced by our contemporary society. Do we seriously question and work towards our dreamlike concepts and expectations, or are we at risk to get lost within them, without ever fulfilling our needs?"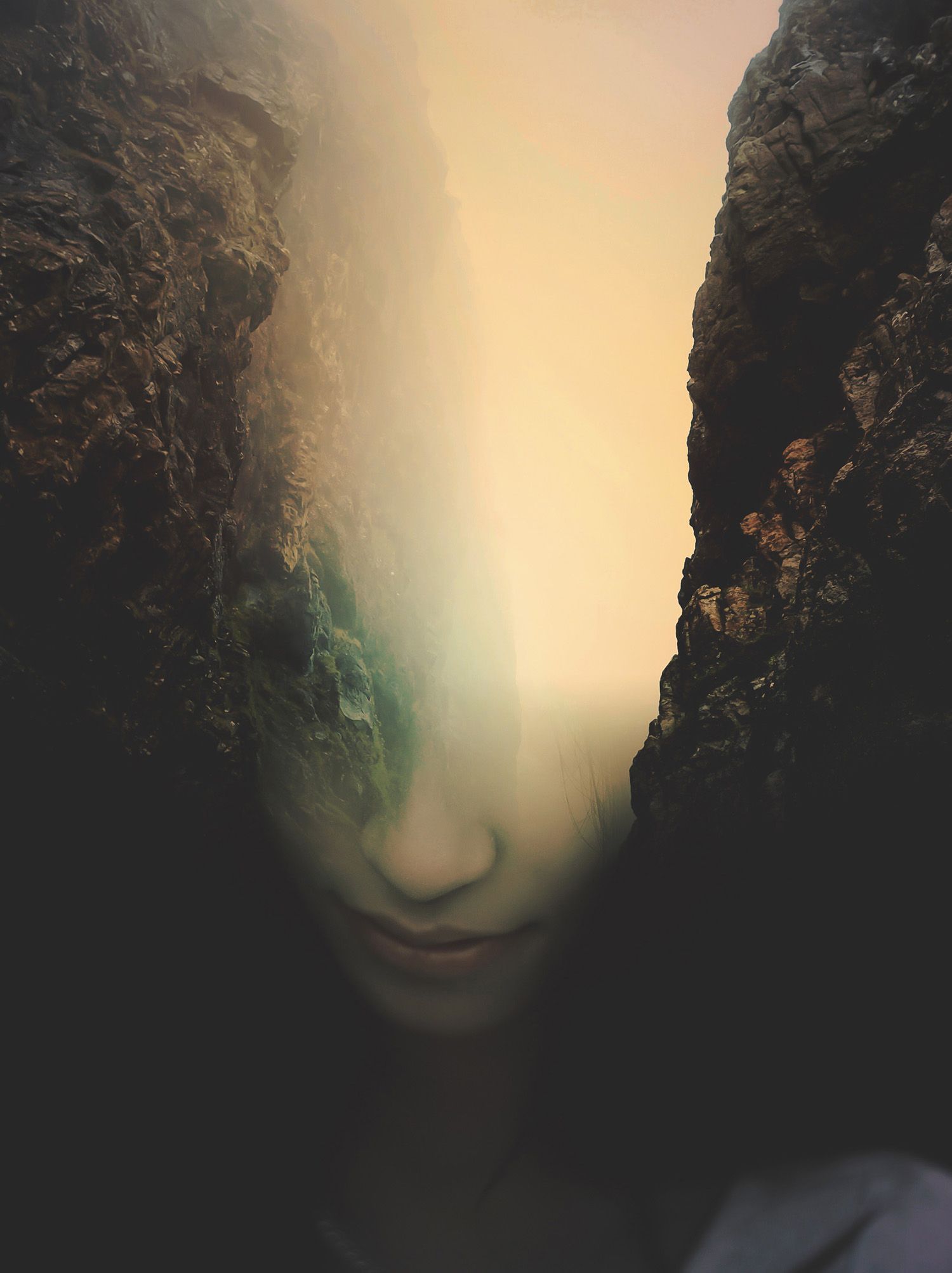 In addition to creating digital collage work, Cash Mattock is also a musician.
6
Cash Mattock
Cash Mattock uses a double exposure approach in photography, adding a contemporary spin on a technique that's nearly as old as the field itself. Titled "Chasm," this piece has soft and subtle touch fuses a face with a deep valley, and Mattock makes it look as though the two were meant for one another. Other readers agreed, and this image received the biggest and most popular reaction to a reader-submitted work this year.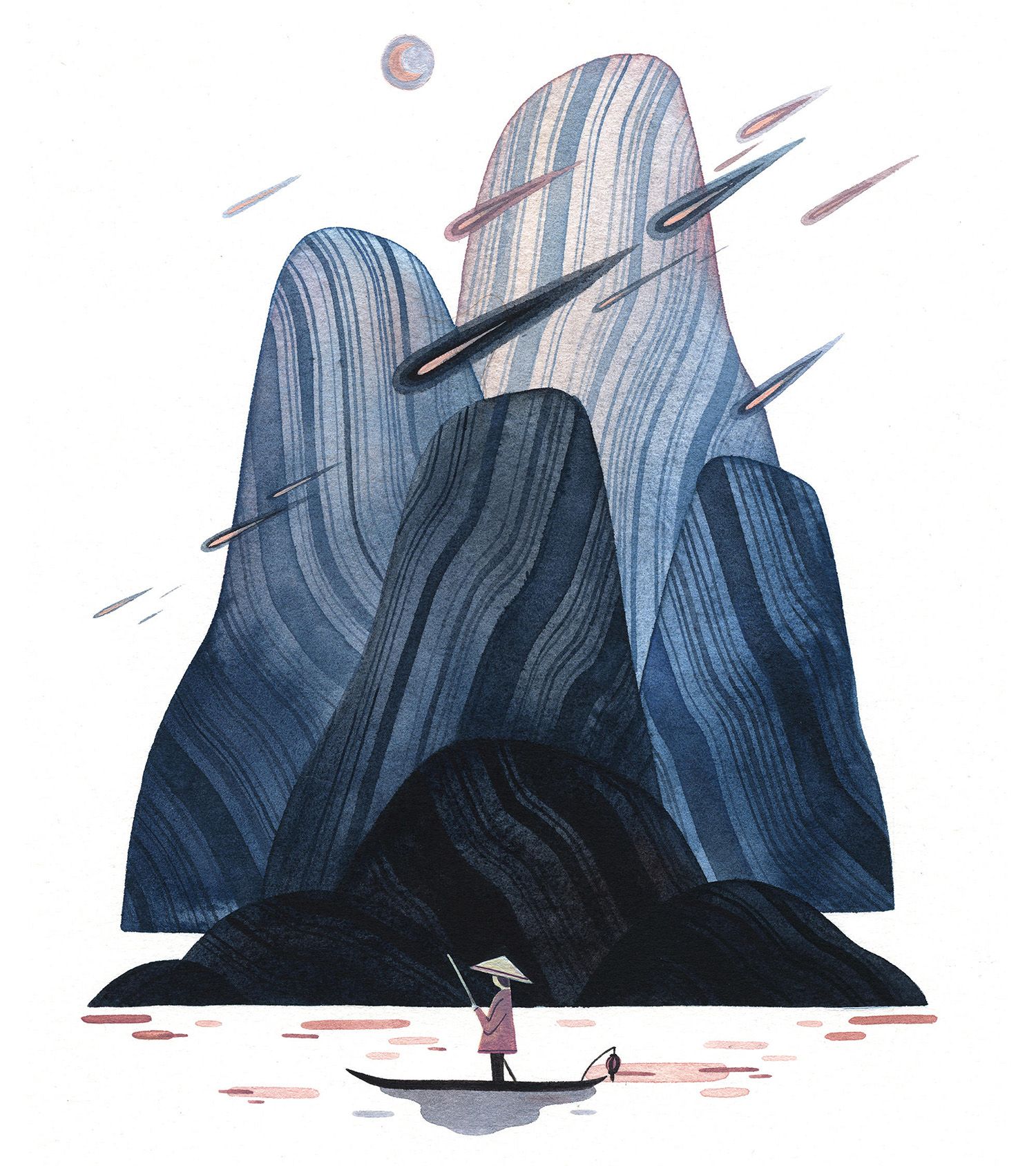 Maggie Chiang calls herself a "part time dreamer" that's inspired by "places real and fictitious."
5
Maggie Chiang
"My work," illustrator Maggie Chiang writes, "is inspired by nature and my longing for adventure." This piece, titled "Night" was produced during a period in which she felt lost in her direction in life. "I wanted to create a piece that showed a person drifting along a mysterious yet wonderful landscape." Known for her nature illustrations, other pieces of Chiang's portfolio contemplate this same sort of relationship between our own humanity and how it connects with grandiose landscapes.
Vallée Duhamel call their work "high class lo-fi" that favors a playful approach.
4
Vallée Duhamel
Julien VallĂ©e and Eve Duhamel of the studio VallĂ©e Duhamel created their short film "The Strangers" as an homage to the 1982 Oscar-winning film titled "Tango." In "Tango," characters move in one room that's recorded with one static camera. VallĂ©e Duhamel's 2017 production is similar, and it features the choreography of many characters—with a surreal twist. In their one-location tale, these figures move in an interlaced path—often around one another—but they never interact. They might as well be invisible to other another despite all the intimate moments they almost share.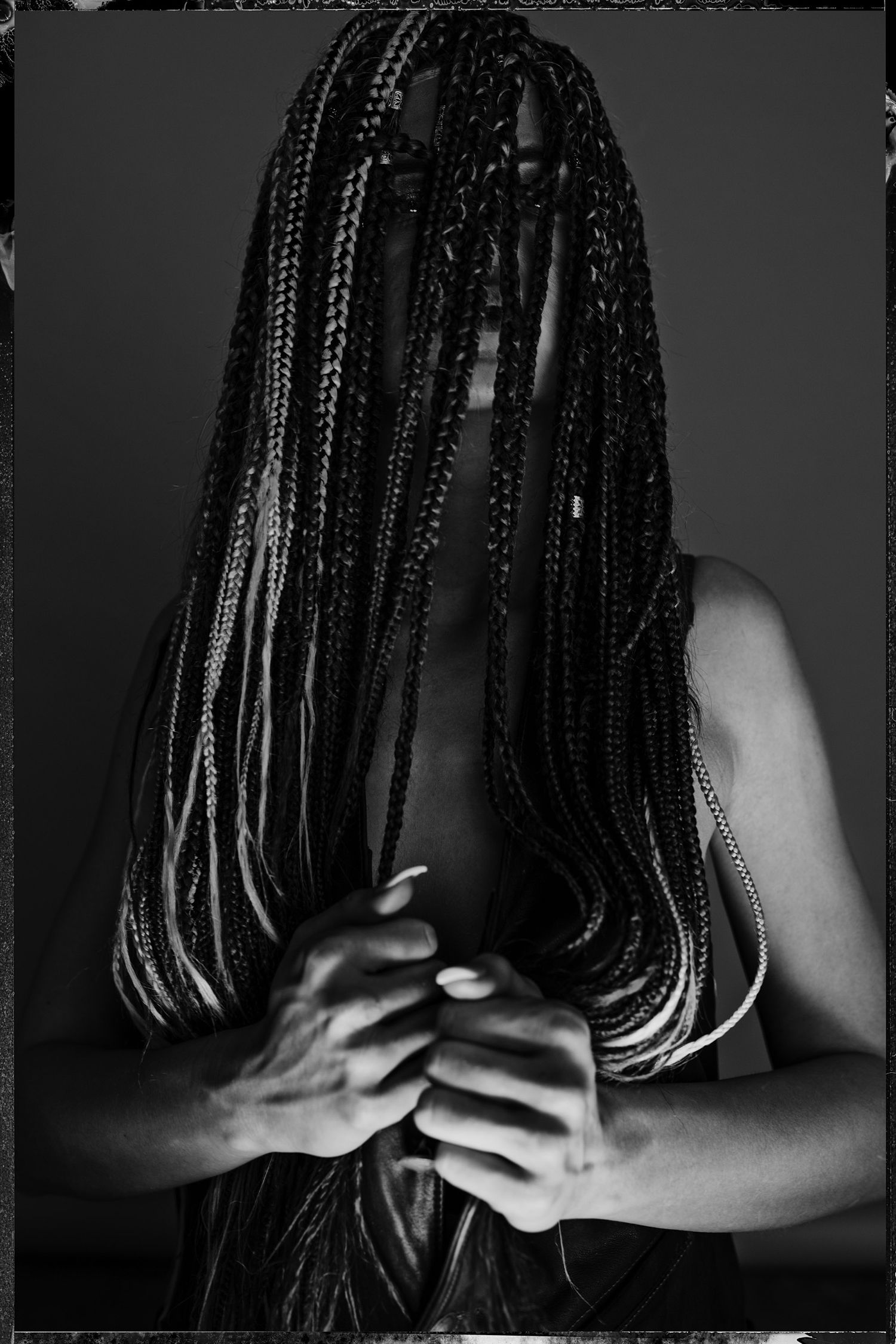 Scott Drickey regularly lets his subject "motivate the light" as he anticpiates how it will look.
3
Scott Drickey
Photographer Scott Drickey was inspired by British street style when he shot this picture of model Dani Jo. Starting "dark in the studio," he says that despite the lack of illumination, that Jo's braids "motivated the light despite being very colorful." The raw and powerful photo uses hair to obscure Jo's face and showcases how our stylistic choices can shield our bodies from the world.
The concept of "The Performer" was inspired by the music itself.
2
Michael Gugger
Michael Gugger used a software called DepthKit to compliment the smooth electronic sounds made by Live Footage. To create the abstract figurative graphics, DepthKit recorded and visualized "3D depth data" from an Xbox Kinect v1. With the help of dancer Jon Ole Olstan, the beautiful fluidity of his movement was captured and then translated into lines, dots, and other abstract forms. The result is a marriage of a long-standing artistic tradition with cutting-edge technology.
Look for an iconic M.C. Escher reference at 1:48.
1
Dress Code NY Inc.
Do you have a Coke habit? As a 16-year-old kid, one person in the New York-based studio Dress Code consumed a copious amount of the sugary drink. Aptly-called "Coke Habit," this animation took over two years of work, and its dedication shows. The striking color palette features just three hues—red, black, and white. Red was a conscious and carefully considered choice. "Throughout the history of design, the color red has also been used in agitprop posters and protest art," says Dress Code. "This dichotomy between the two associations of the color seemed fitting since our film is somewhere between a testimonial and a piece of propaganda."
Images © respective artists.