Scene360 partnered with Tattrx to conduct a collaborative interview with renowned tattooist NOON, a guy who is all about love, sharing it, and even has the word tattooed on his hand.
He's a vegan who meditates; well he is now more conscious about his health after facing a burnout (years ago) going from one event to the other. (Too many tattoo conventions and traveling.) His girlfriend helped convert him into a vegan, learn to meditate and take more breaks. NOON is now more chilled as a person and tattooer, yet he still has a fiery-x-bubbly personality that makes him the great Frenchman and tattooer he is.
We meet up with him at the 27th Berlin Tattoo Convention, it is still early in the morning before the event doors open, and NOON is already smiling; in good spirits to start our interview. It goes well, everything, we even sing the opening lines of "Oh Canada" to prove that Scene360's editor-in-chief is Canadian. After the interview is done and 3-days of filming have gone by, we find ourselves at a vegan restaurant with NOON, Otto D'Ambra, Paul Talbot and others—listening to NOON's eventful story about accidentally spilling his beer onto power sockets (while he was tattooing a client at his booth), which blacked out the whole event for over an hour. Oops.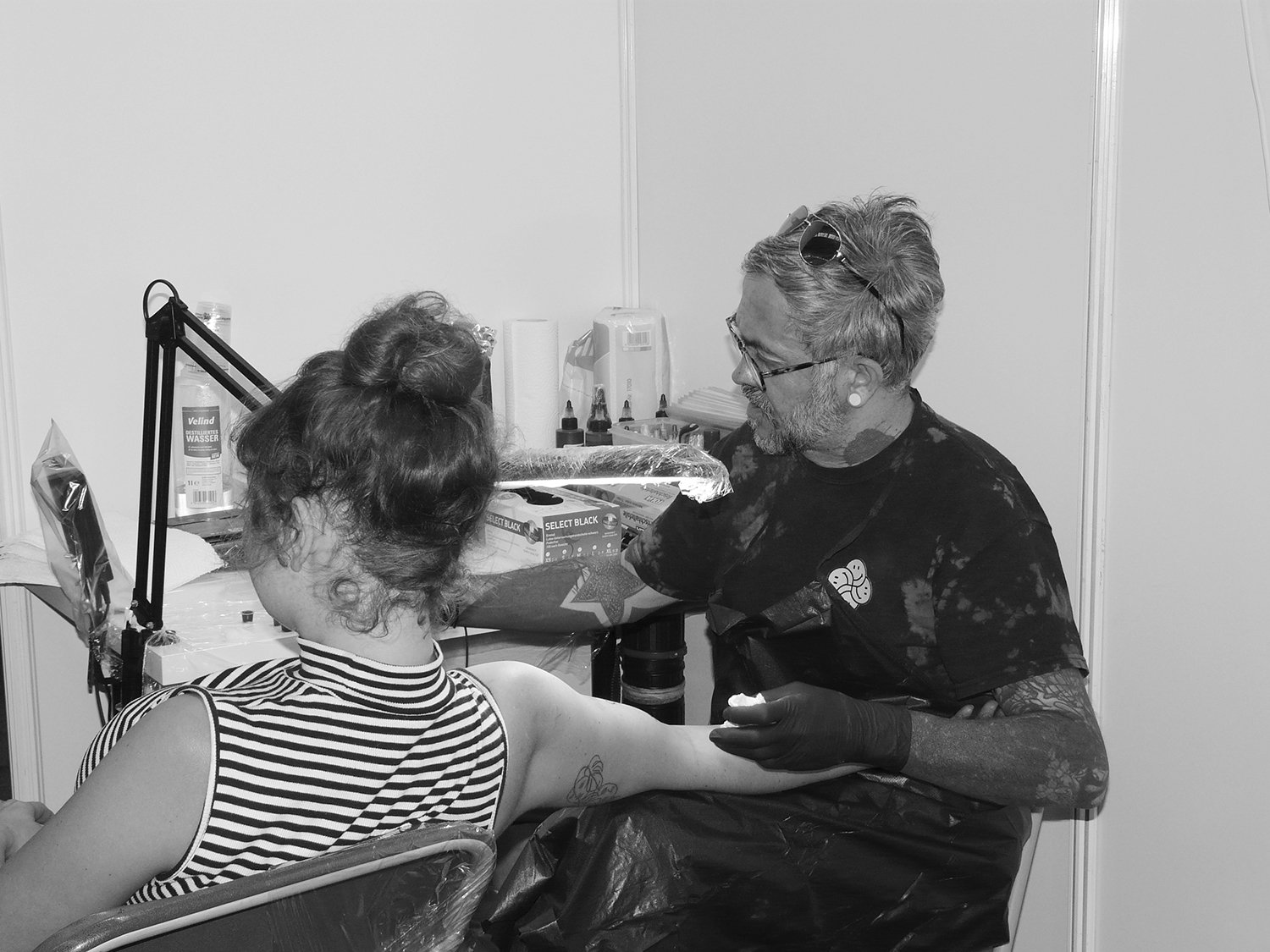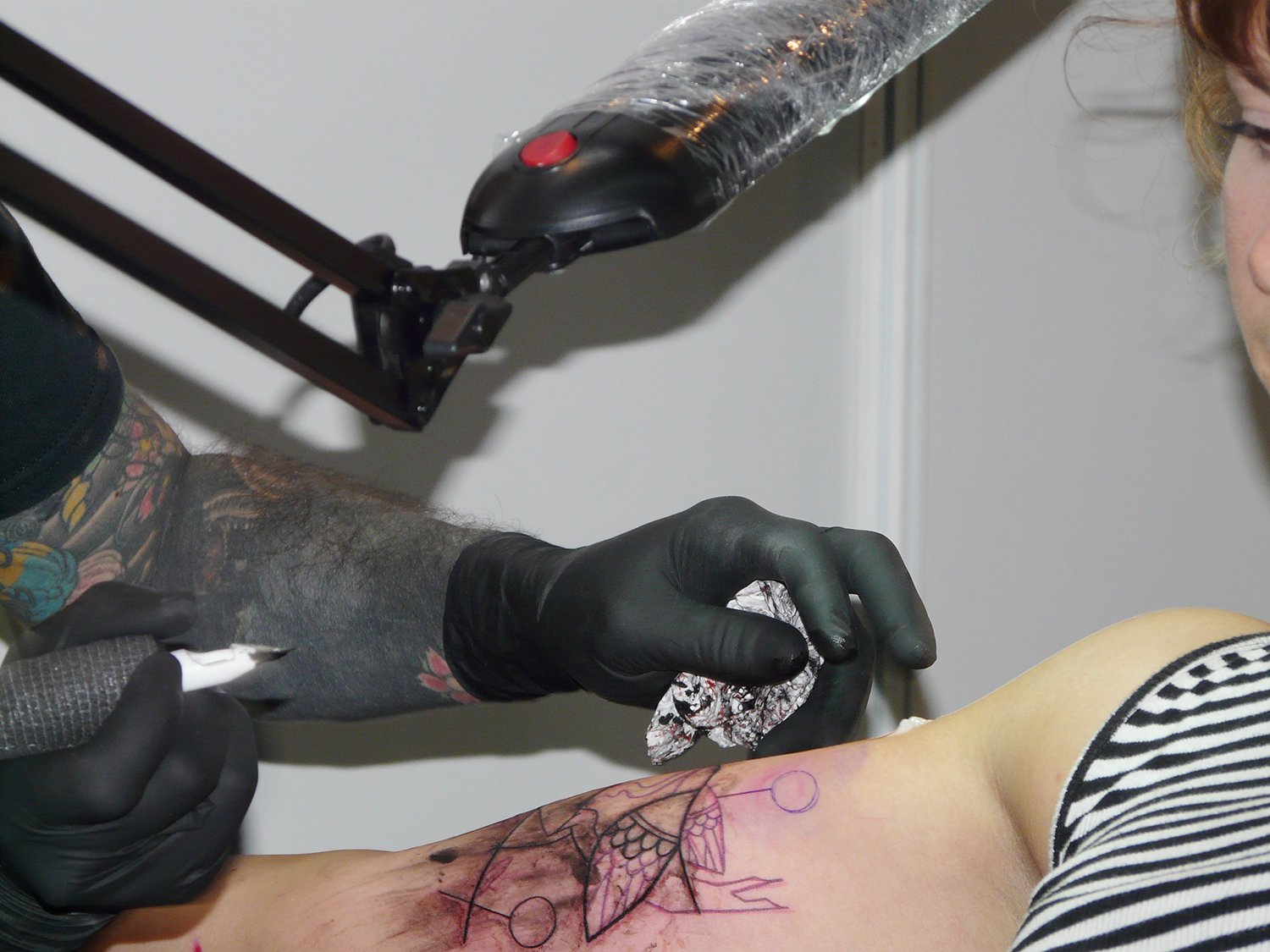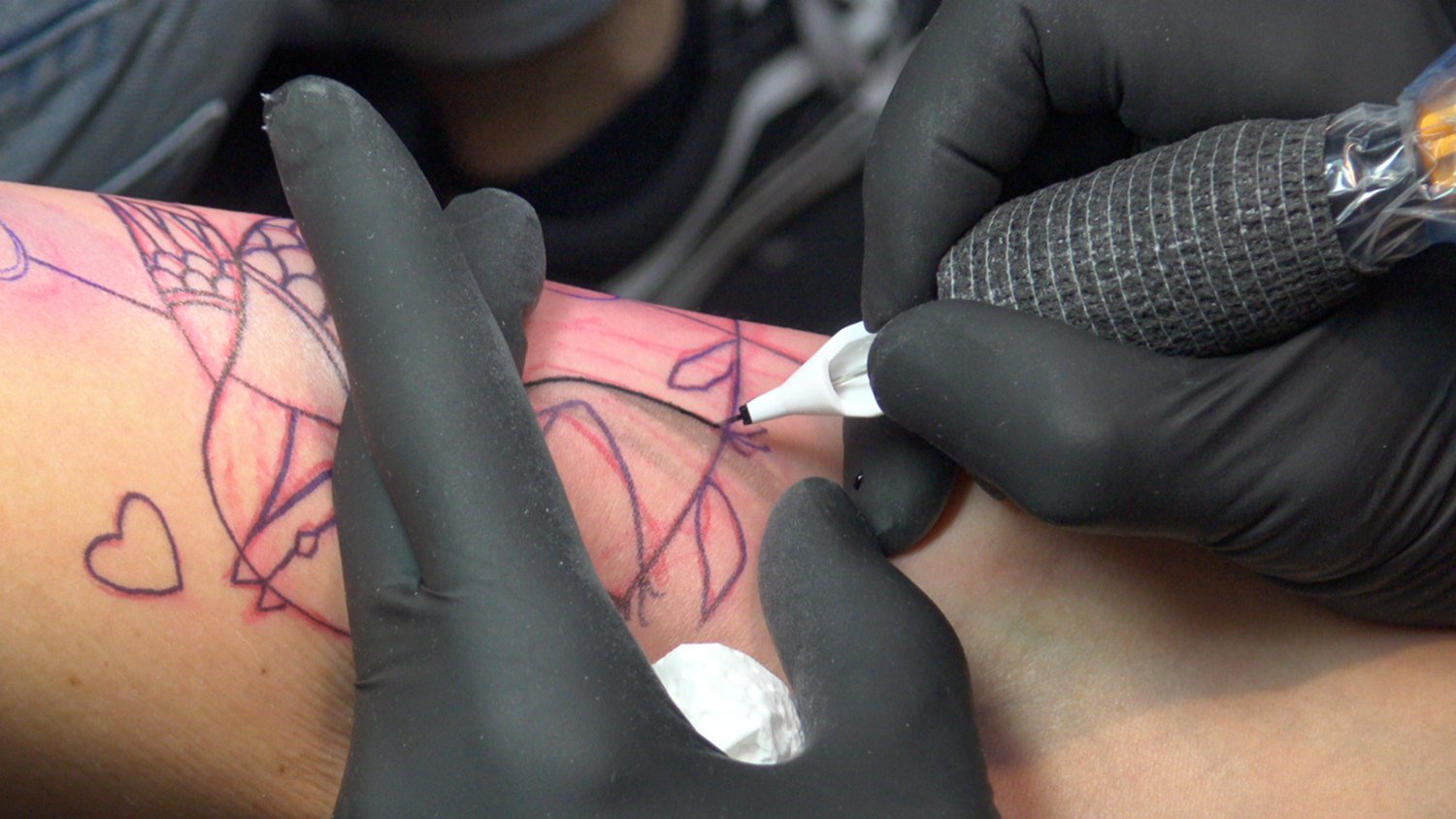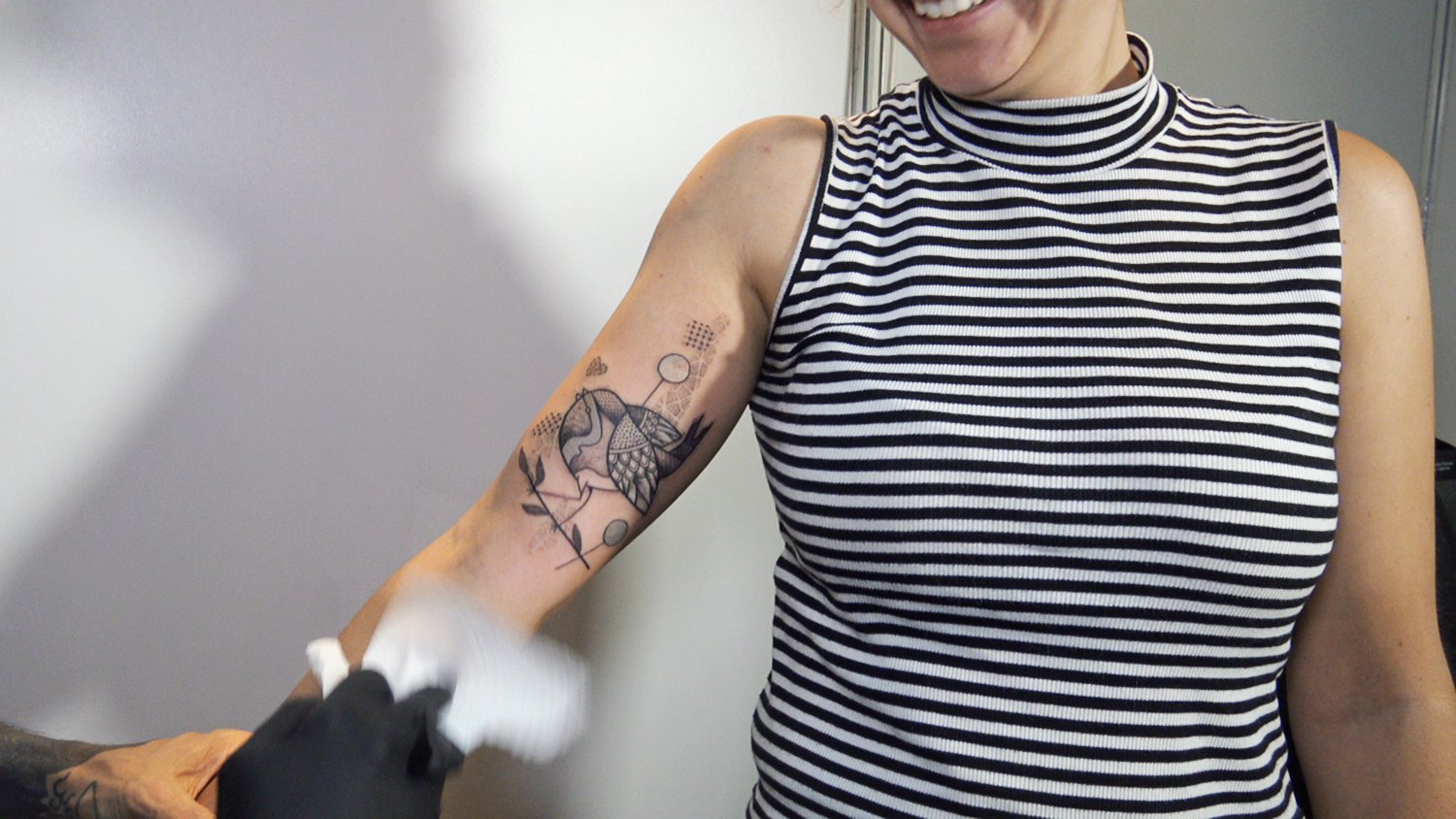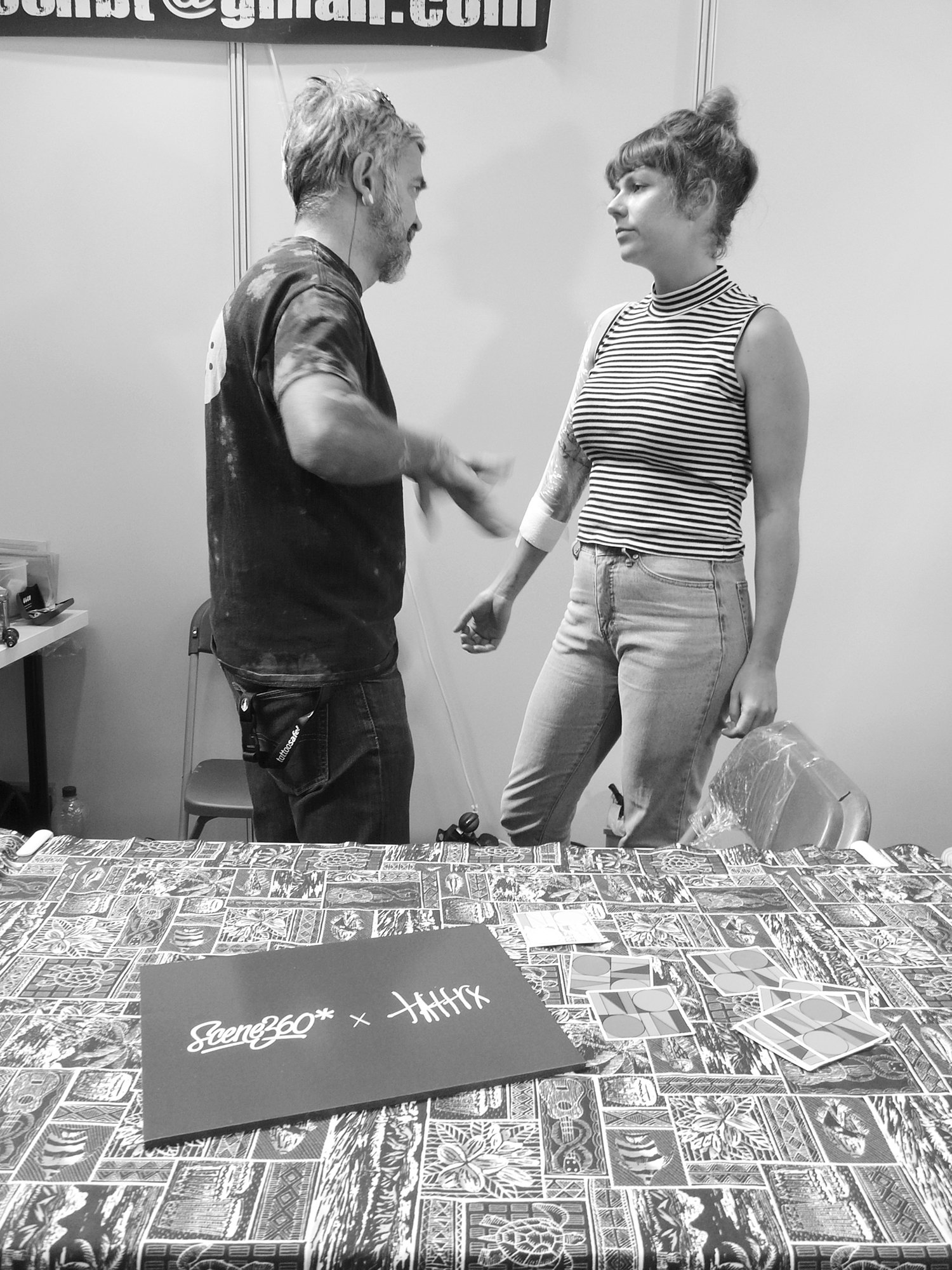 Photos © Scene360