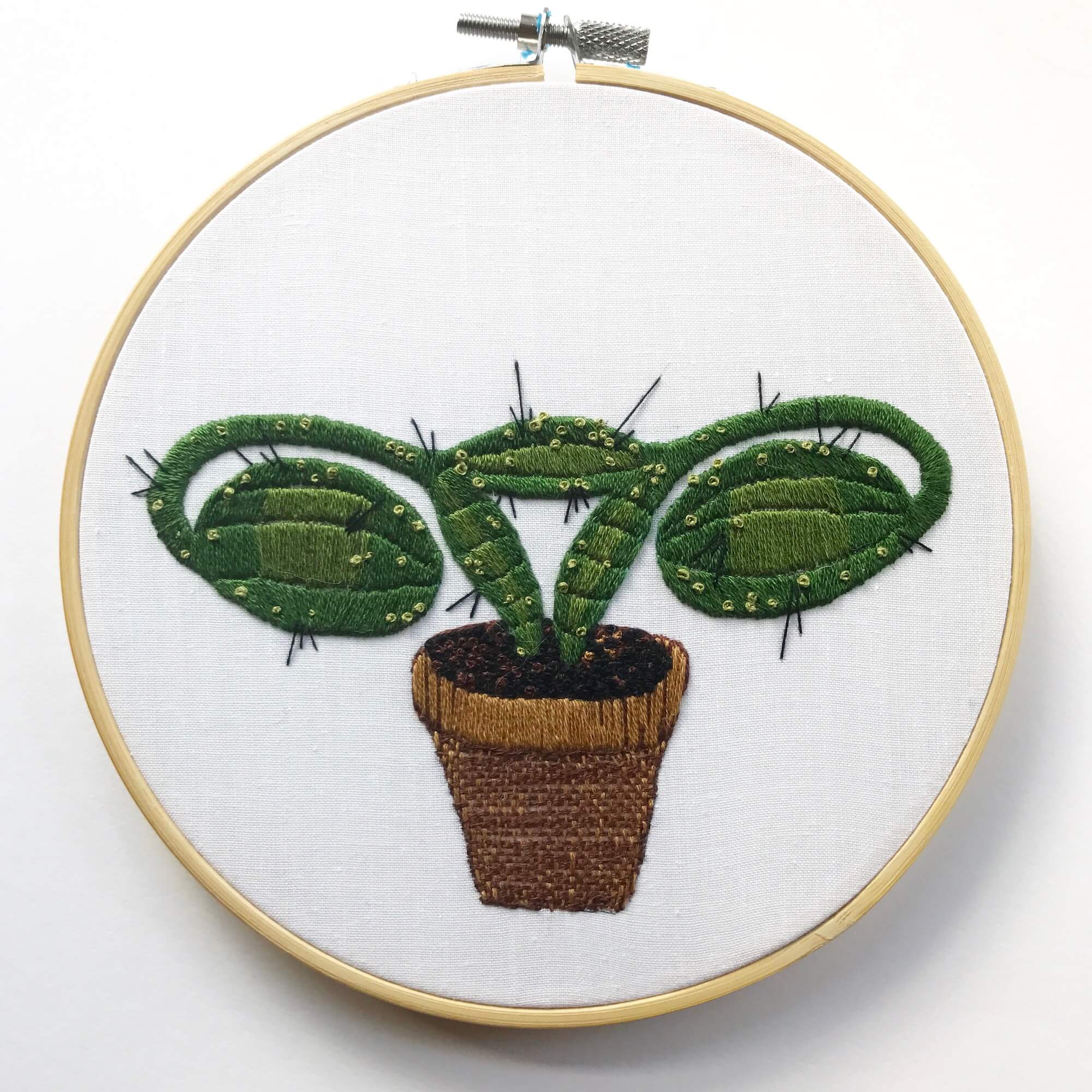 Artist Jess de Wahls currently stitches an ongoing embroidery project called "Big Swinging Ovaries." Of it, she writes, "Over the past years I have been using my art increasingly to explore and incorporate feminism, gender equality as well as recycling." Her hoop art collection features a stylized version of the female reproductive system that's used as a design element—a blank slate—for other types of imagery. Frida Kahlo, desert plants, and David Bowie are unlikely subjects that confront the viewer in a way that's both unforgiving and celebratory of women's bodies.
De Wahls has made her project into an interactive experience by hosting embroidery workshops where she guides "you through embroidery basics to help create your very own "Big Swinging Ovaries" feminist memento, to take home at the end of the day."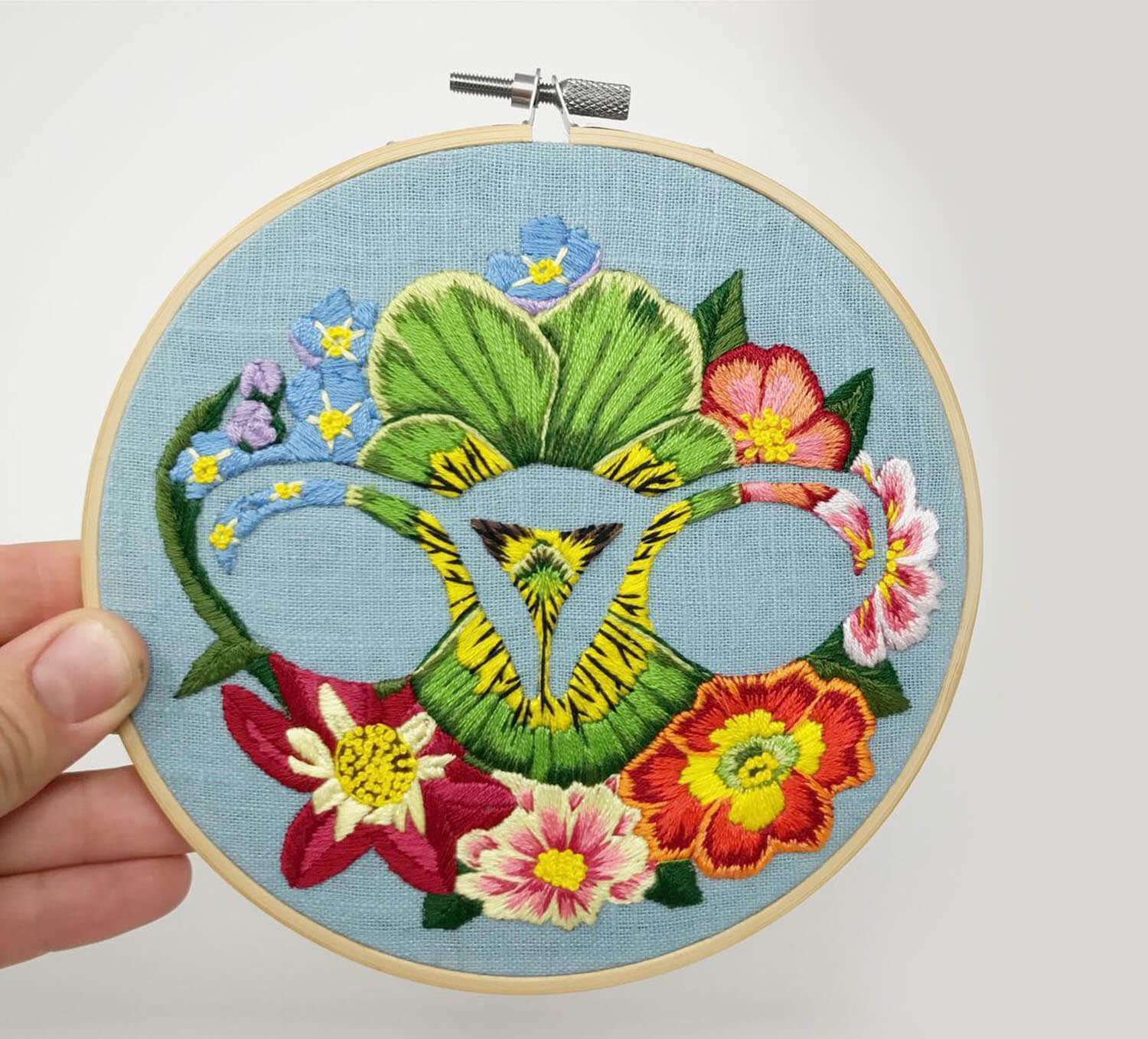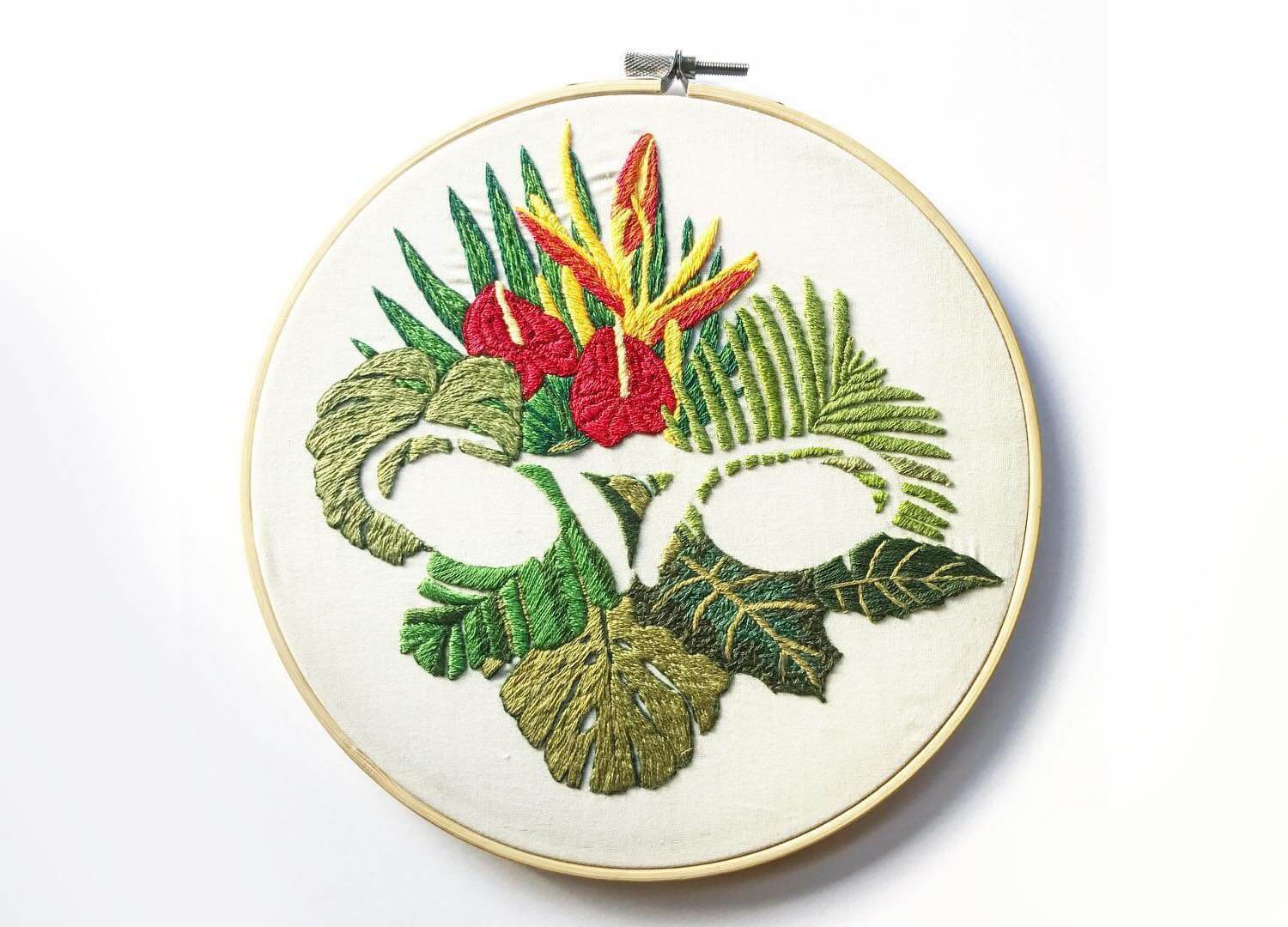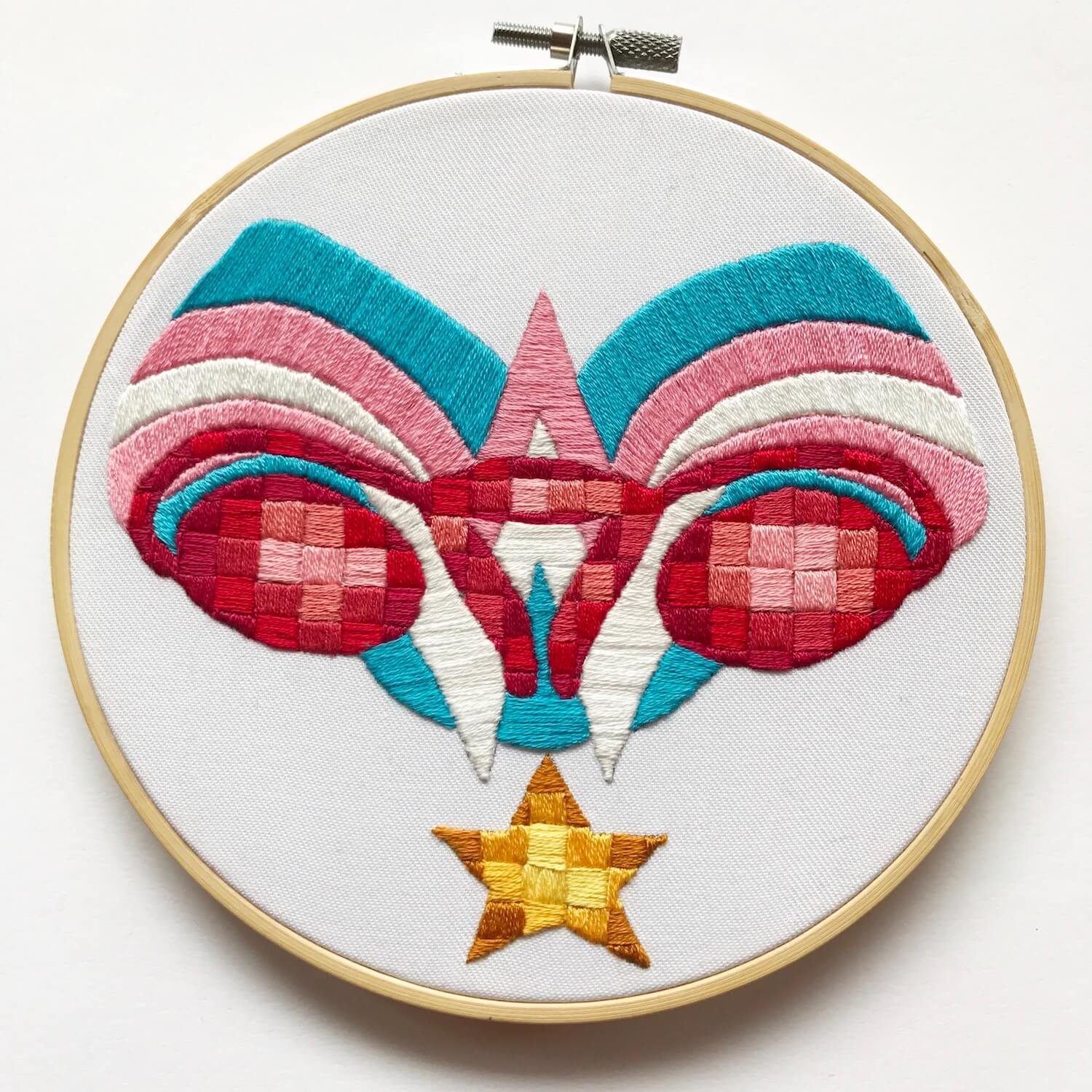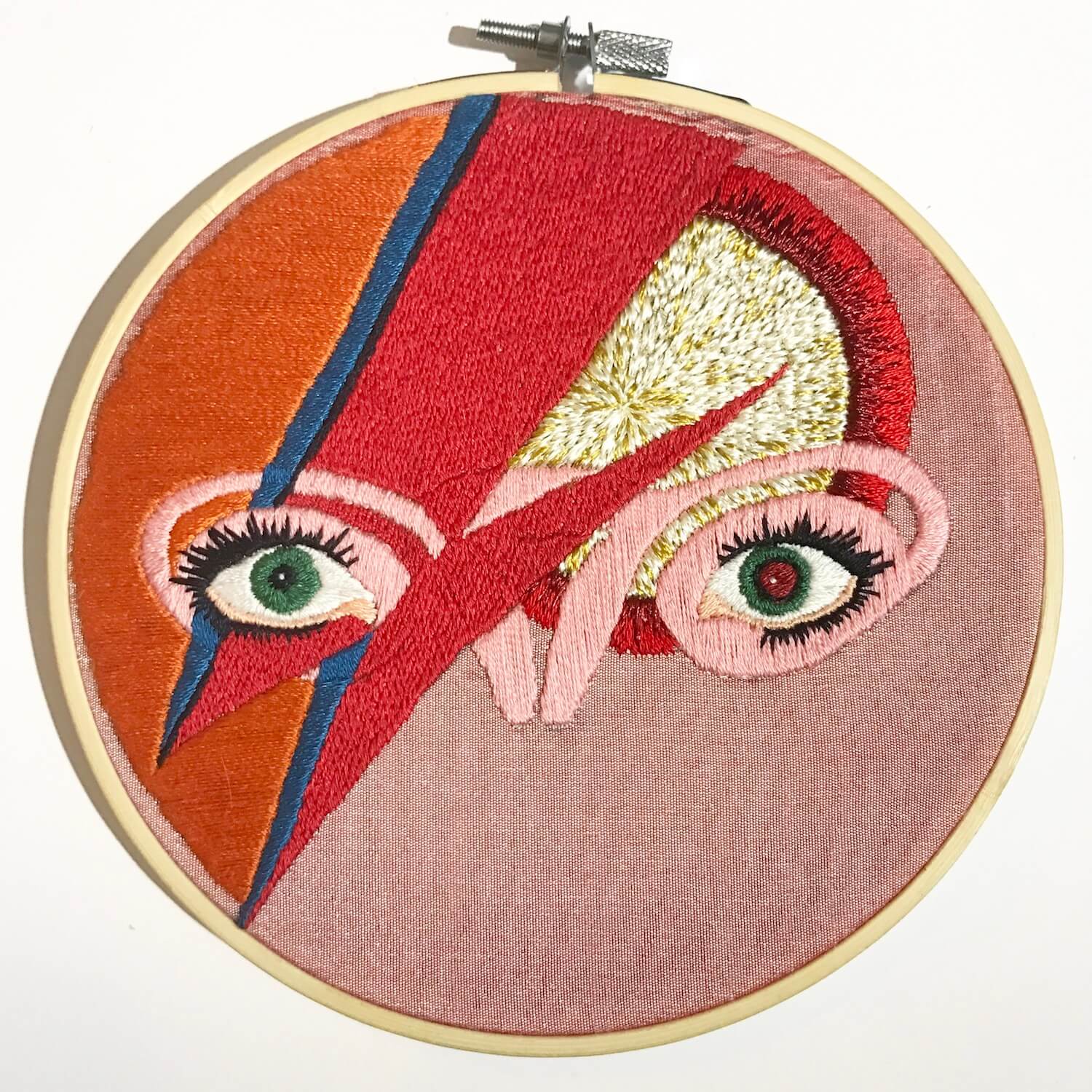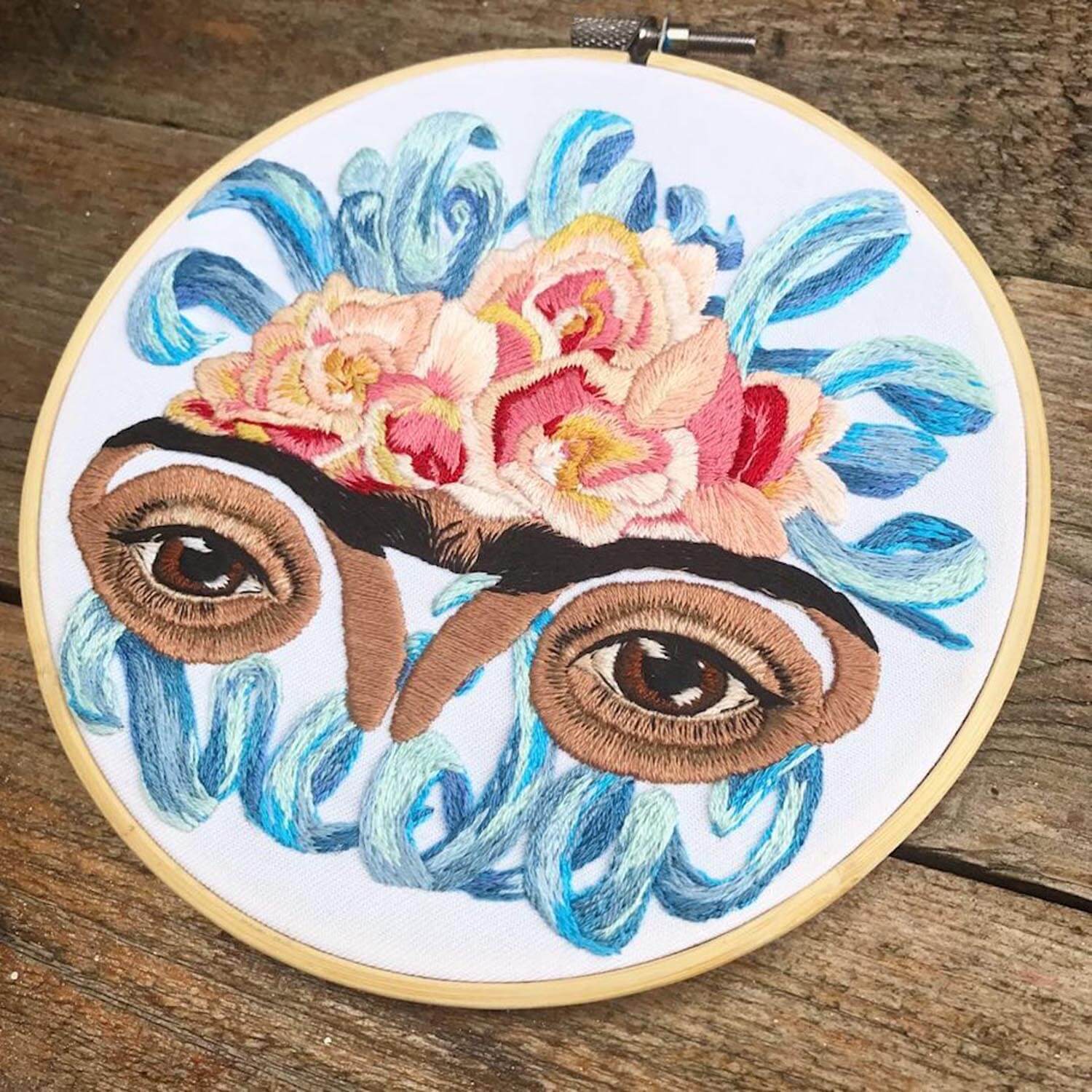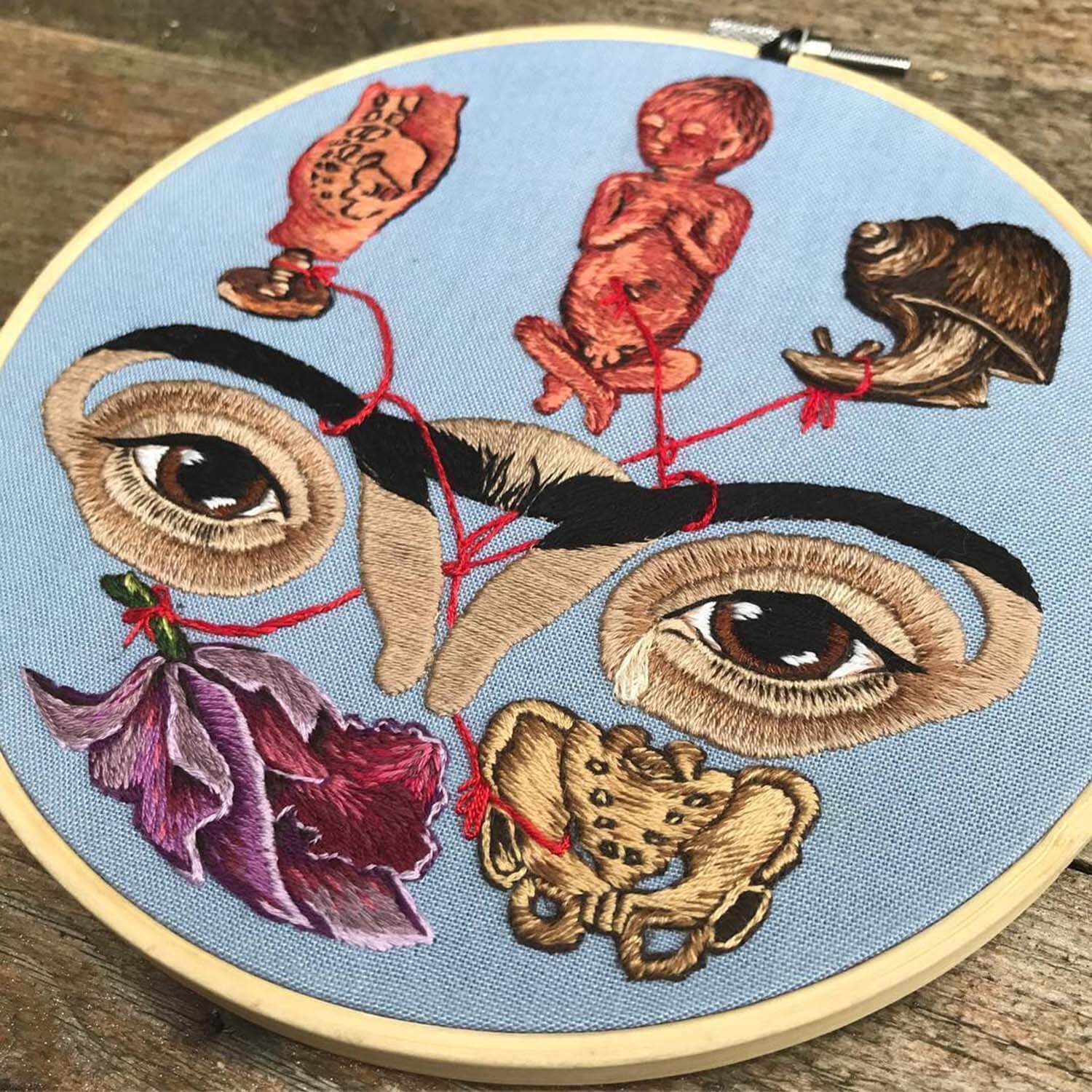 Images © Jess de Wahls.