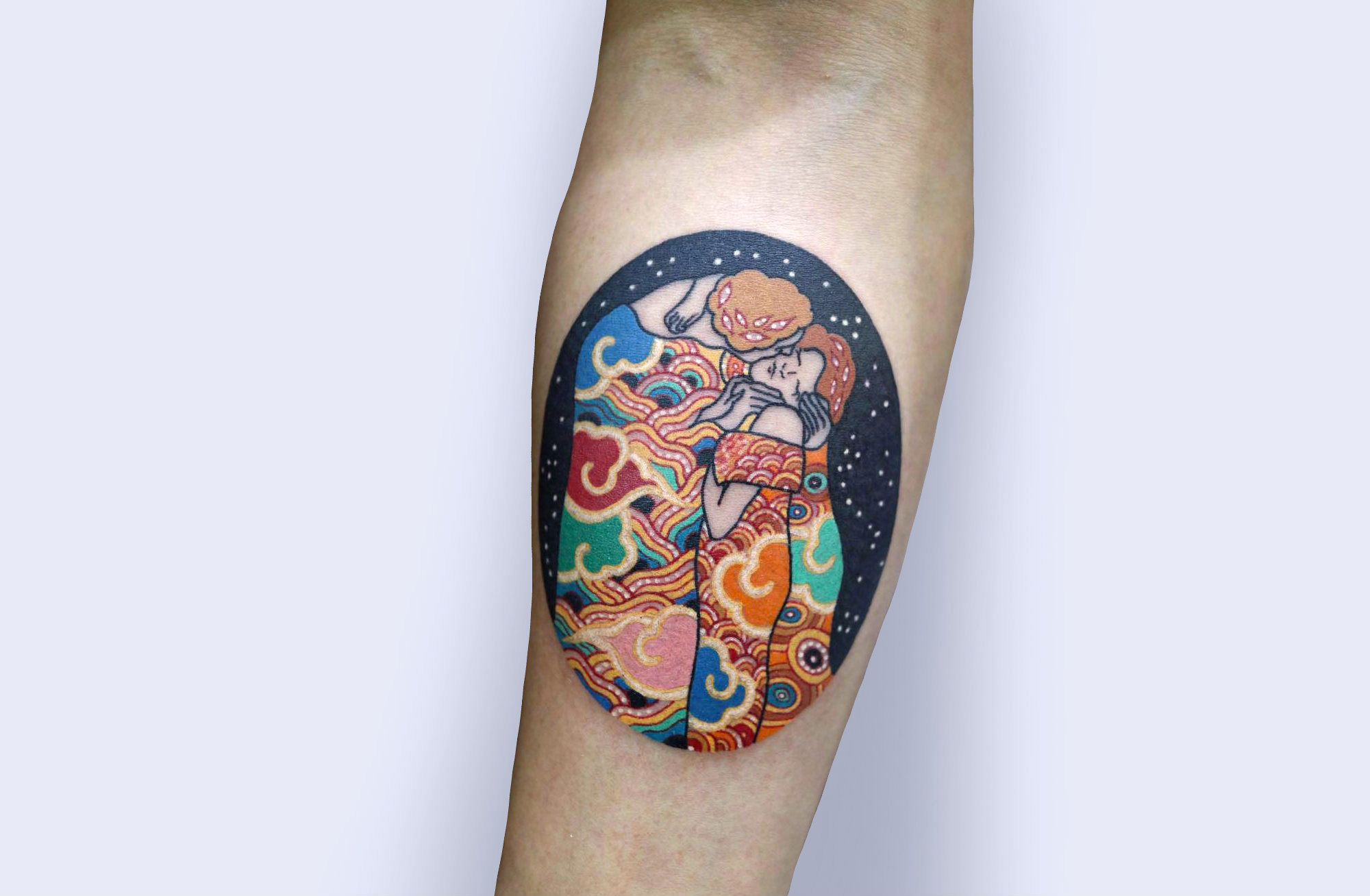 Art masterpieces get revamped by Korean tattooer, Pitta KKM. From Picasso to Michelangelo to Magritte, from the waves of Hokusai to the temples of Chūta, KKM pulls inspiration from all over, updating their work through the lens of his heritage.
"In Korea, there are traditional colors called '오방색' (five direction colors)," he explains. "Blue, white, red, black and yellow for east, west, south, north and middle," respectively. This is his palette. "I always use clouds and colors in the traditional pattern, with some elements like Tiger, Crane, Lotus, and 'Dancheong' from Korean architecture."
Tattooing remains illegal in Seoul, where KKM is based. "It's hard to get supplies like needles, inks and machines. We always have worries about getting caught … But traveling, I meet great guys in the tattoo scenes of other countries," which inspires his work and keeps hope alive for the future of tattooing back home.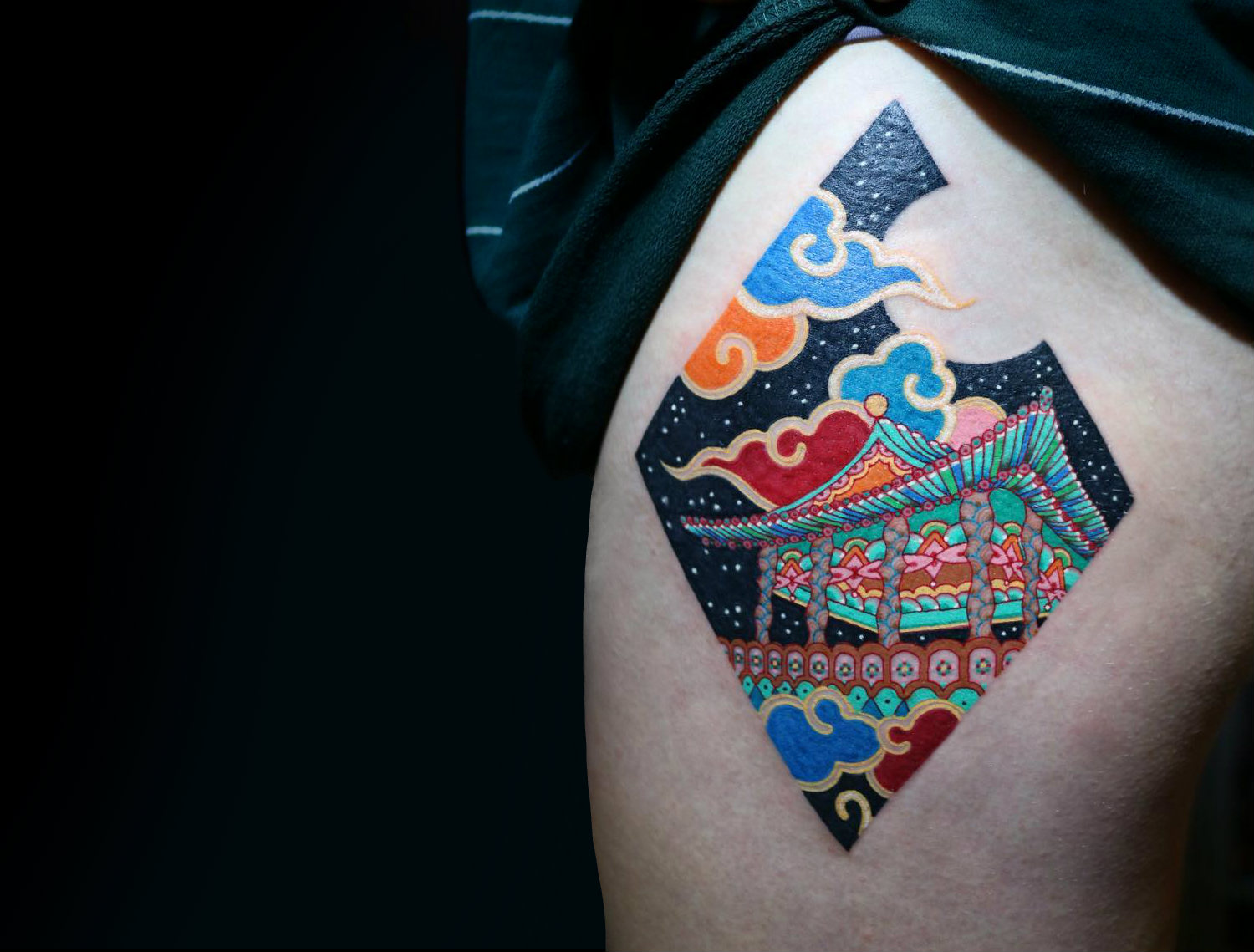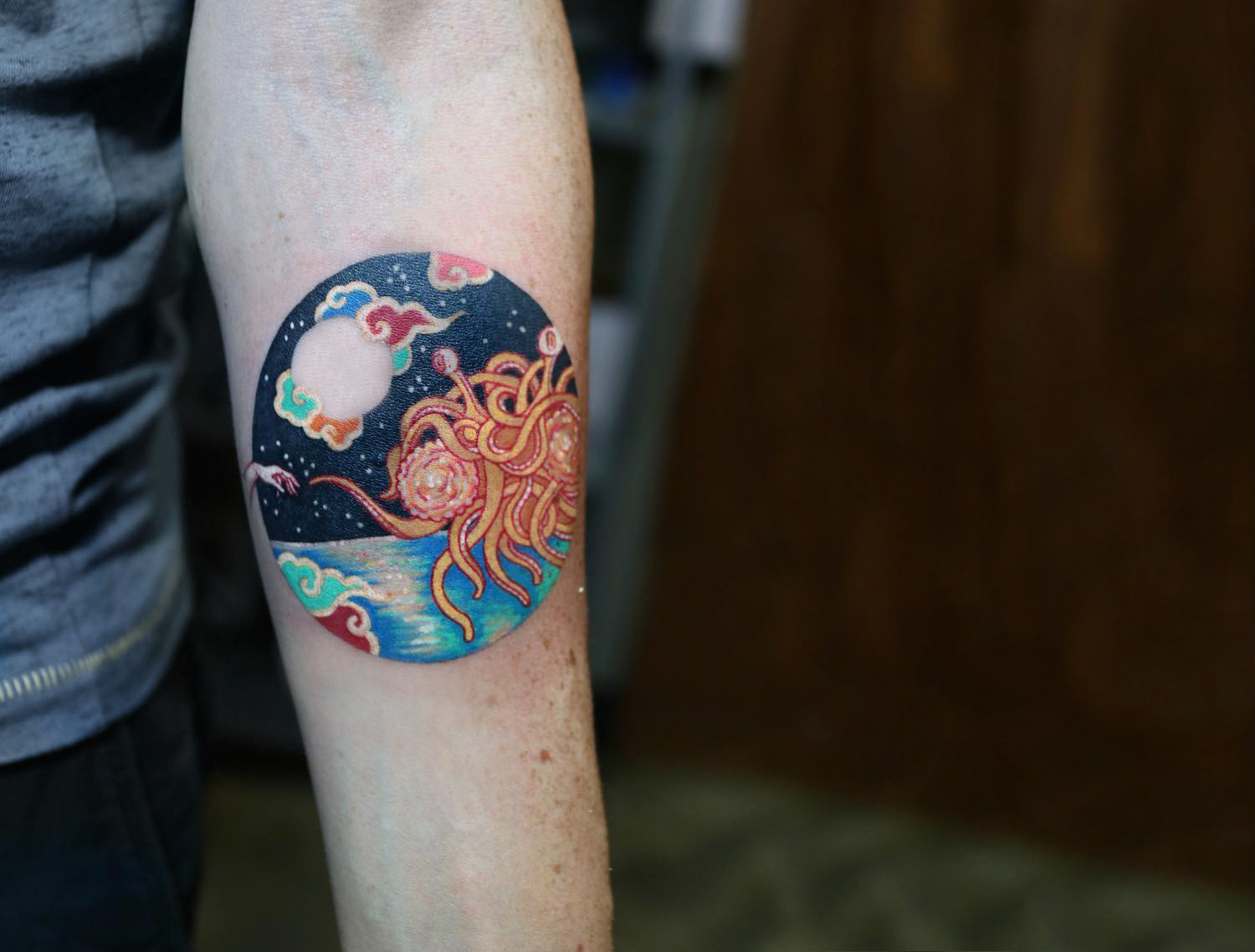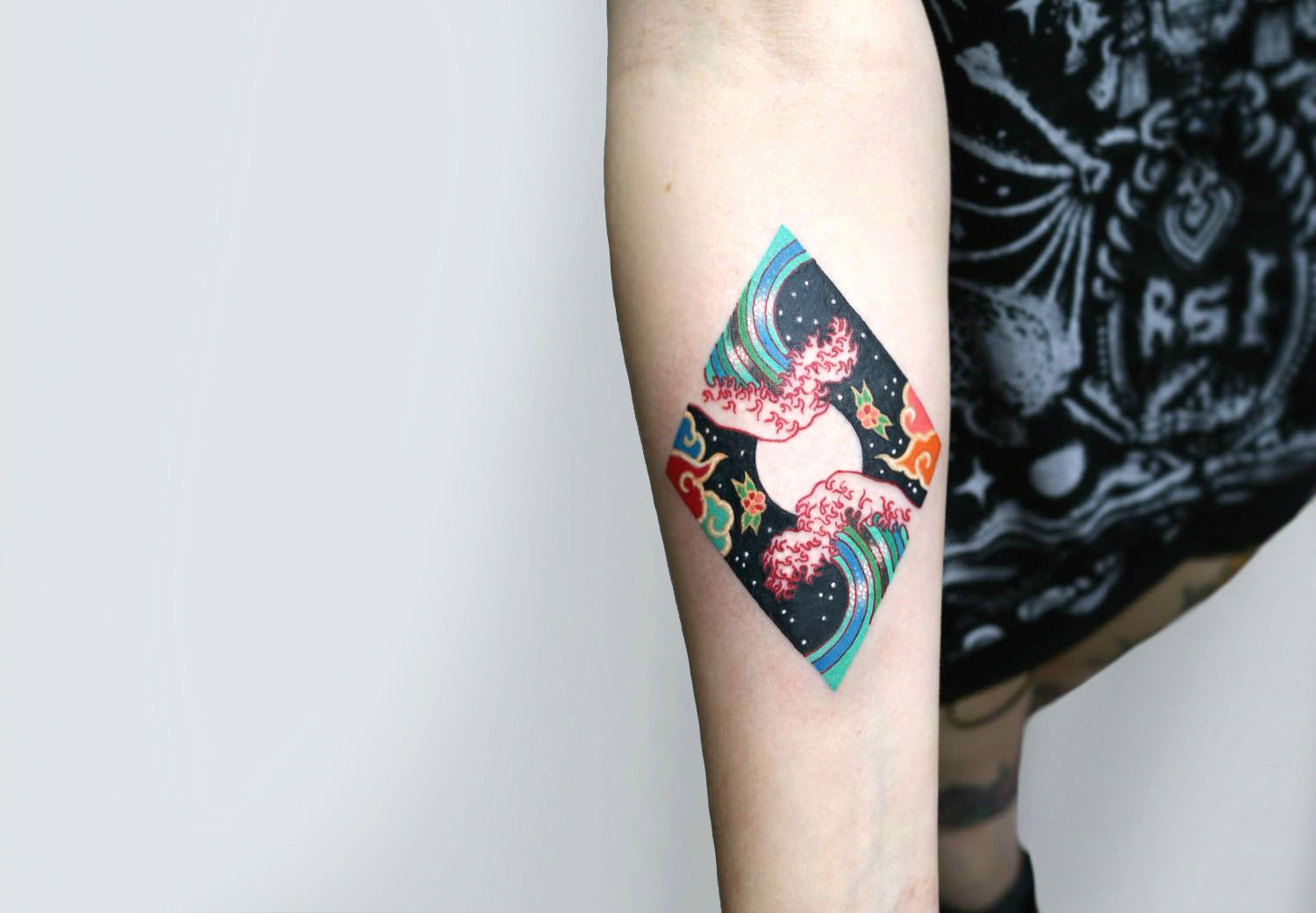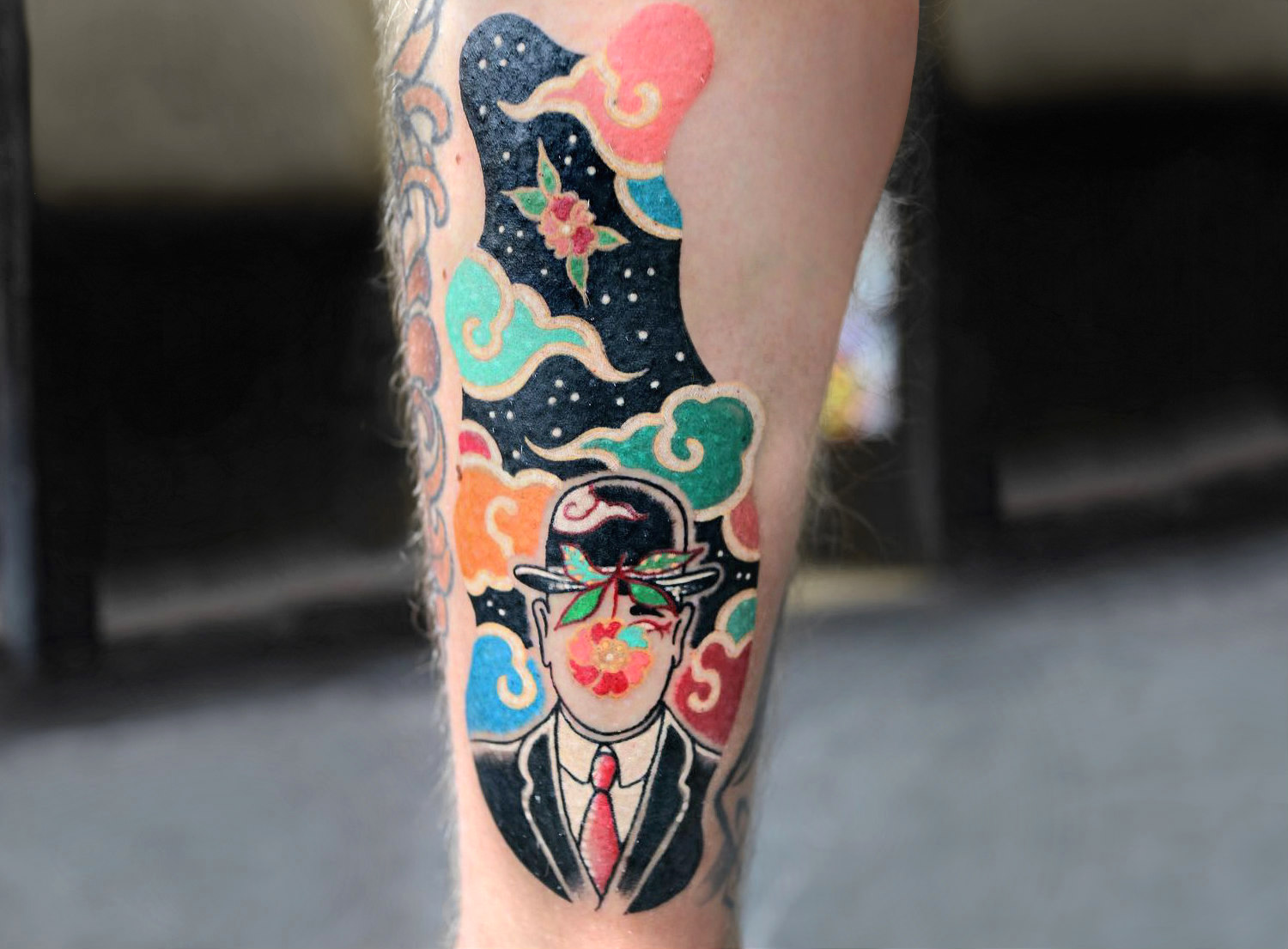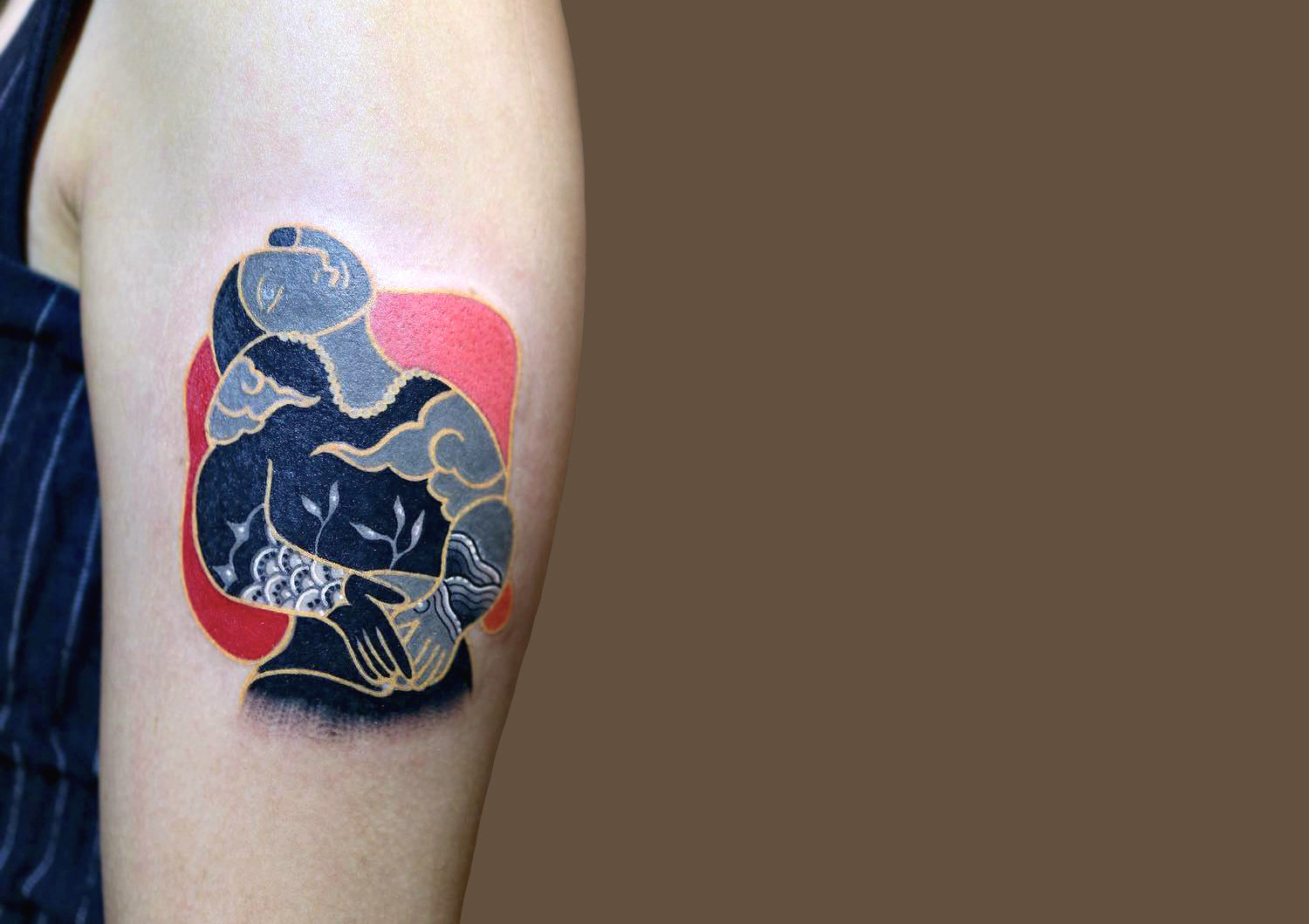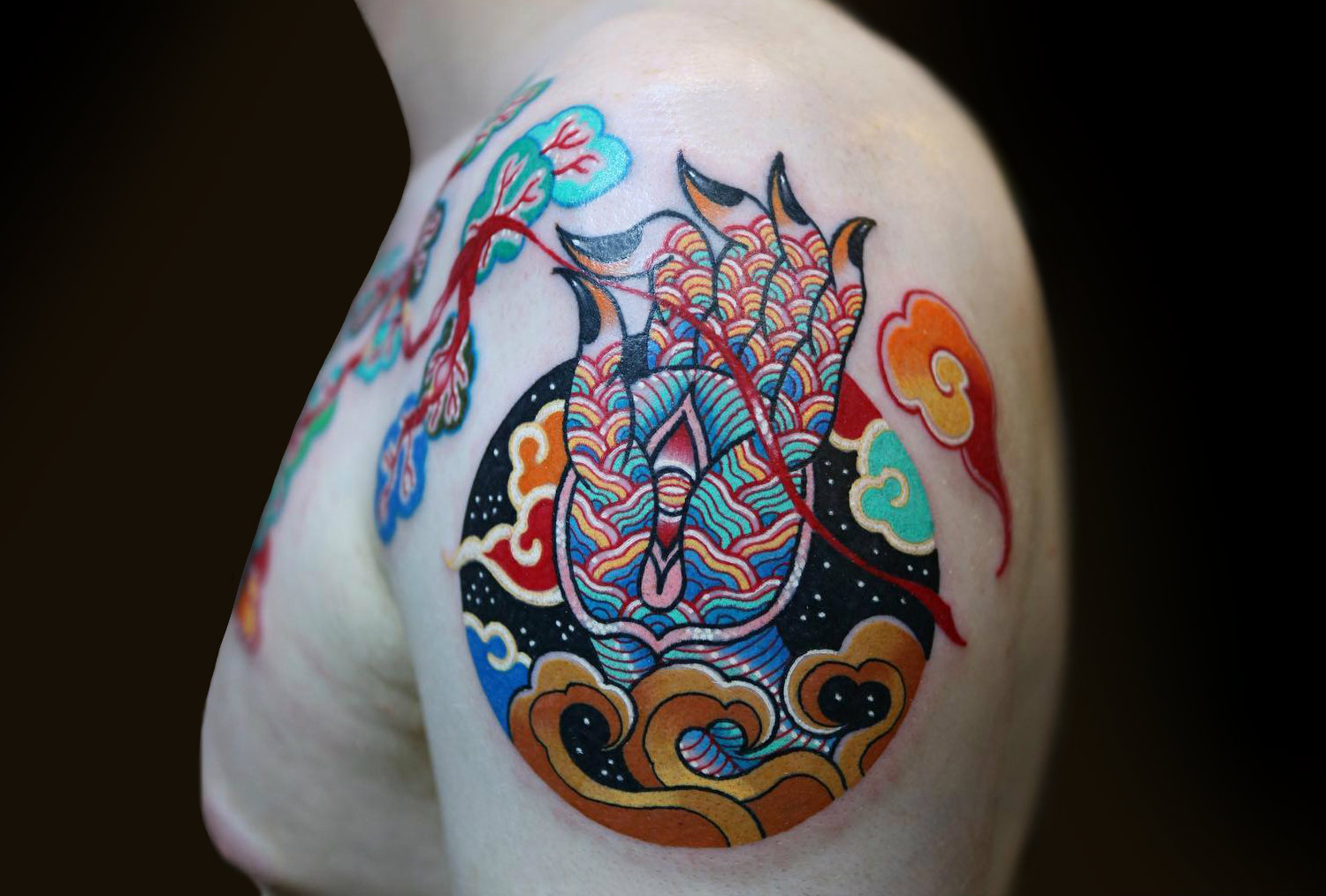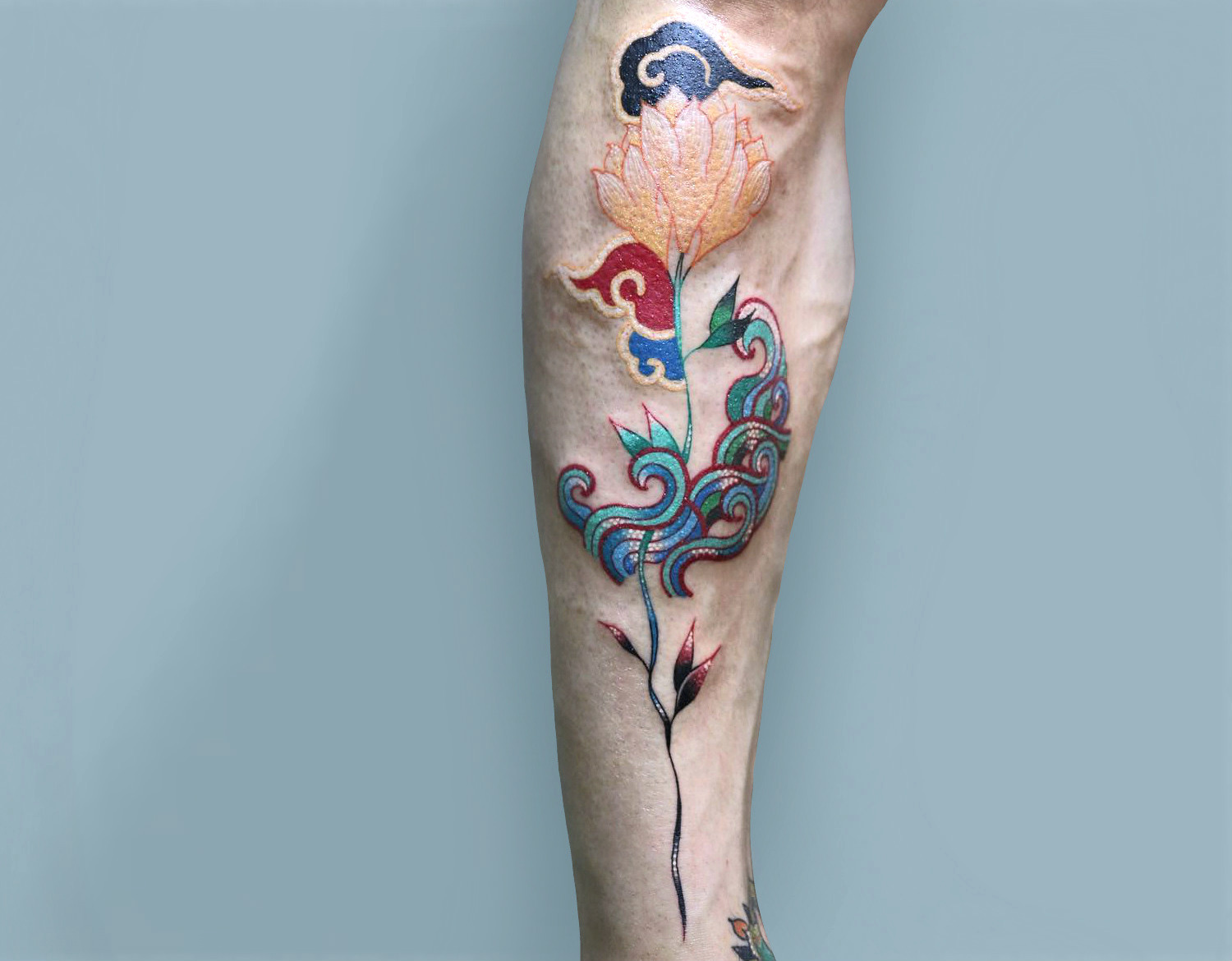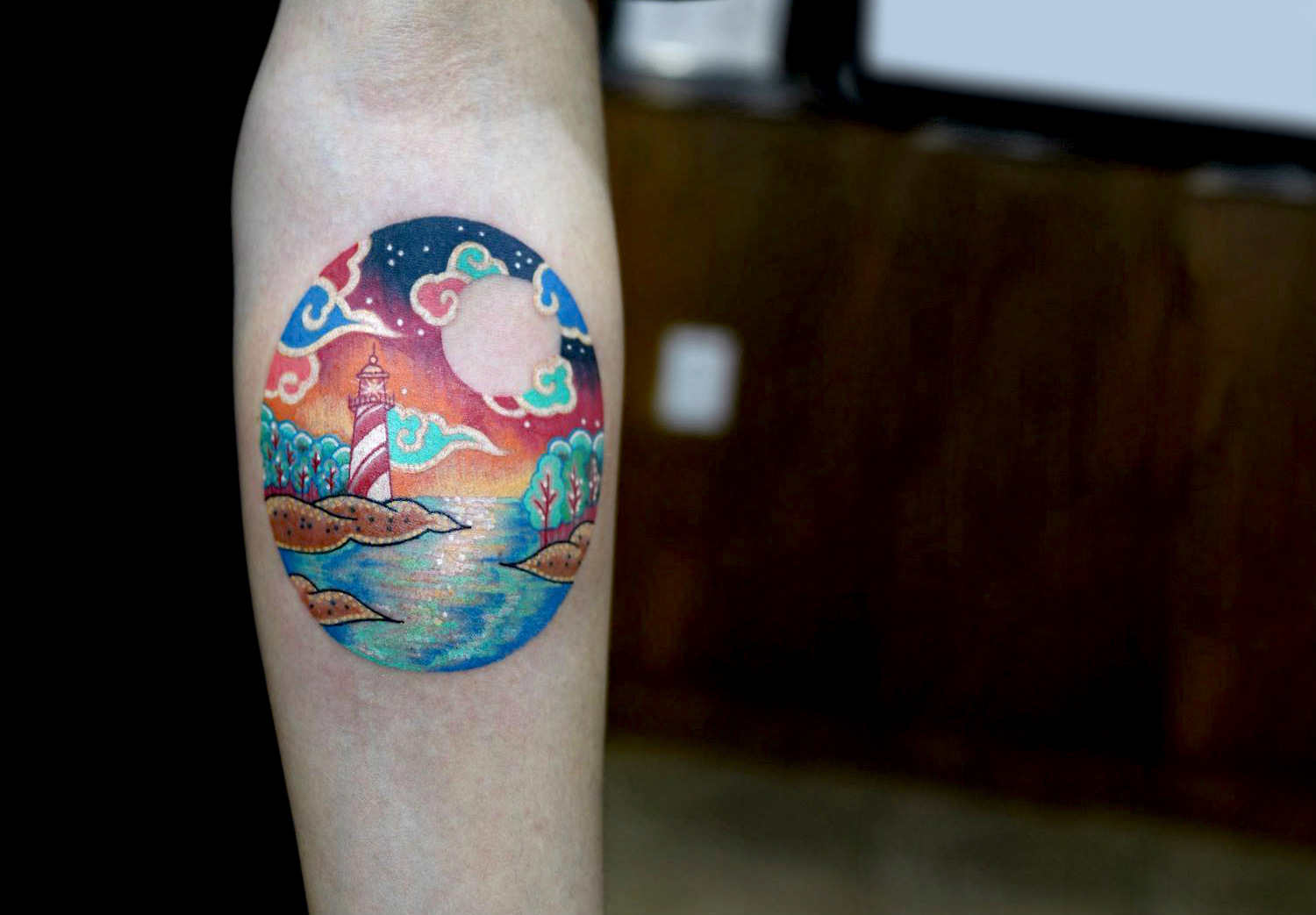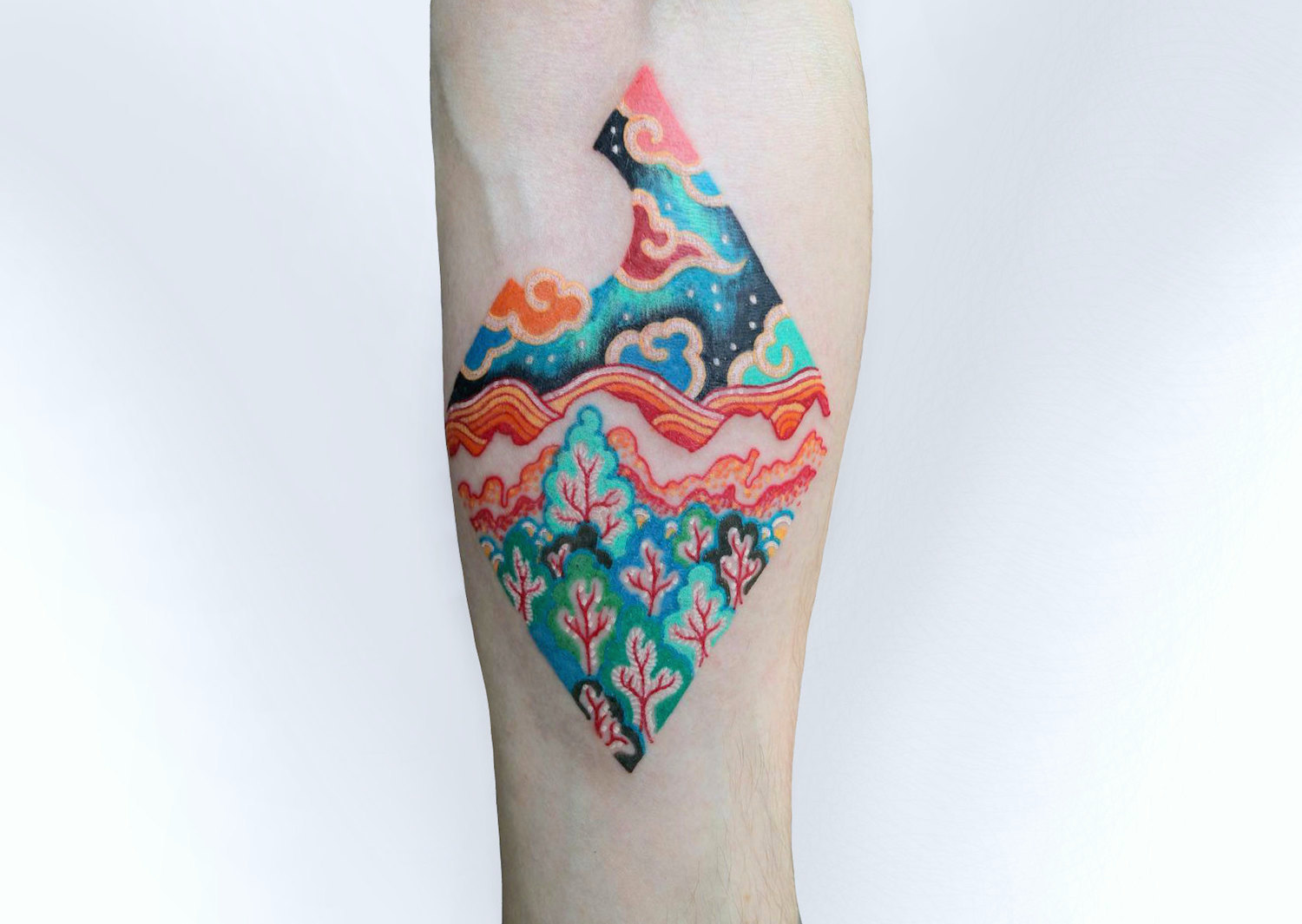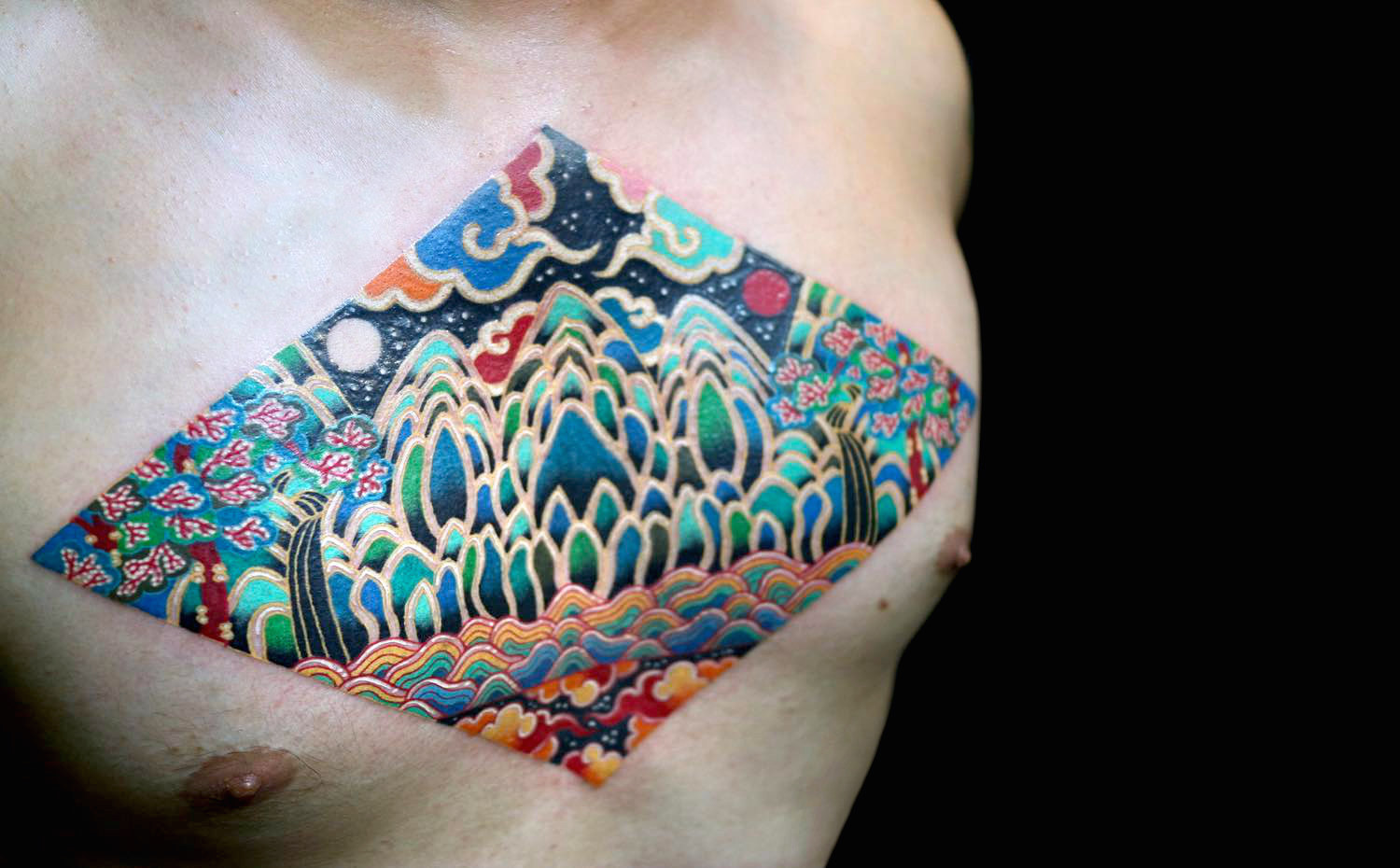 Photos © Pitta KKM