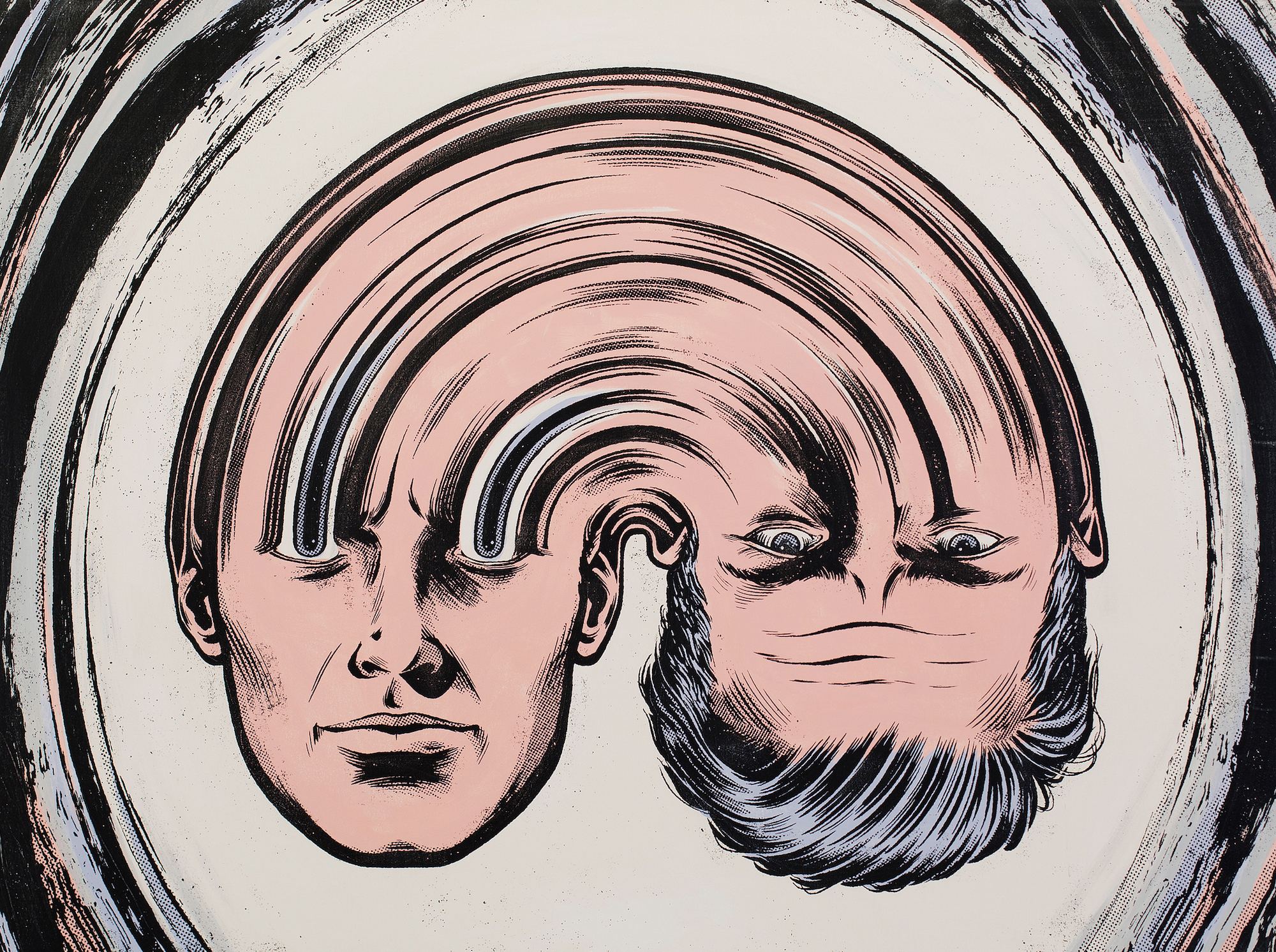 In spring of 2017, Andrew Fairclough, aka Kindred Studio, had his first solo exhibition titled "Total Control" in Sydney, Australia. It featured portraits of men and women whose faces are multiplied, their bodies hollowed out, and heads fused with architecture. "The works," he writes, "explore themes of introspection, confusion, duality and impulse control viewed through the dead-gaze of technological distraction and the mesmerizing flow of infinite information that is everywhere and nowhere at once."
Influenced by sequential art, each of the pieces in "Total Control" offer an introduction to the inhabitants of this dystopian-inspired world. But for some of us, we might not need this hello. We already know who these people are—we see them in ourselves.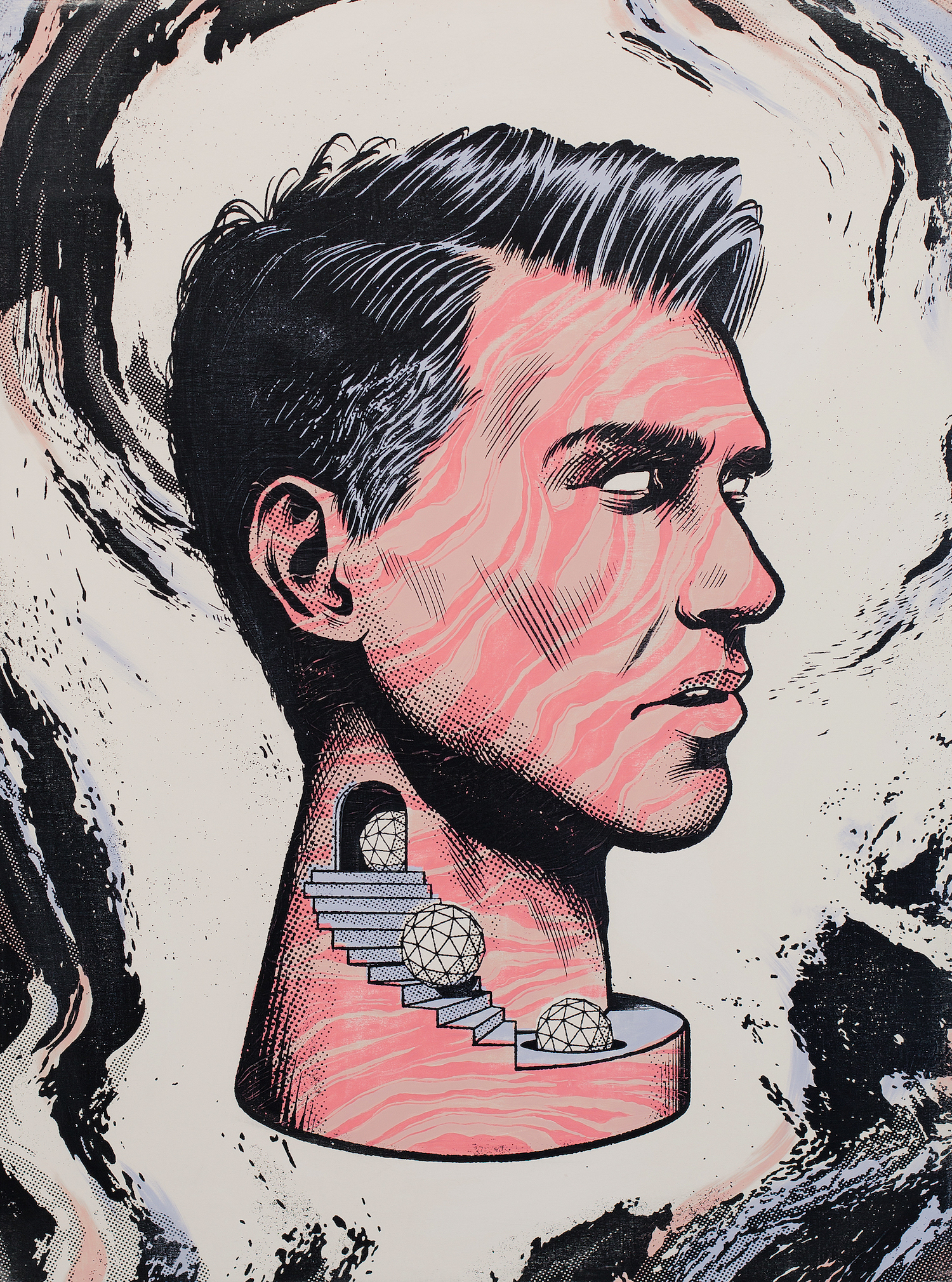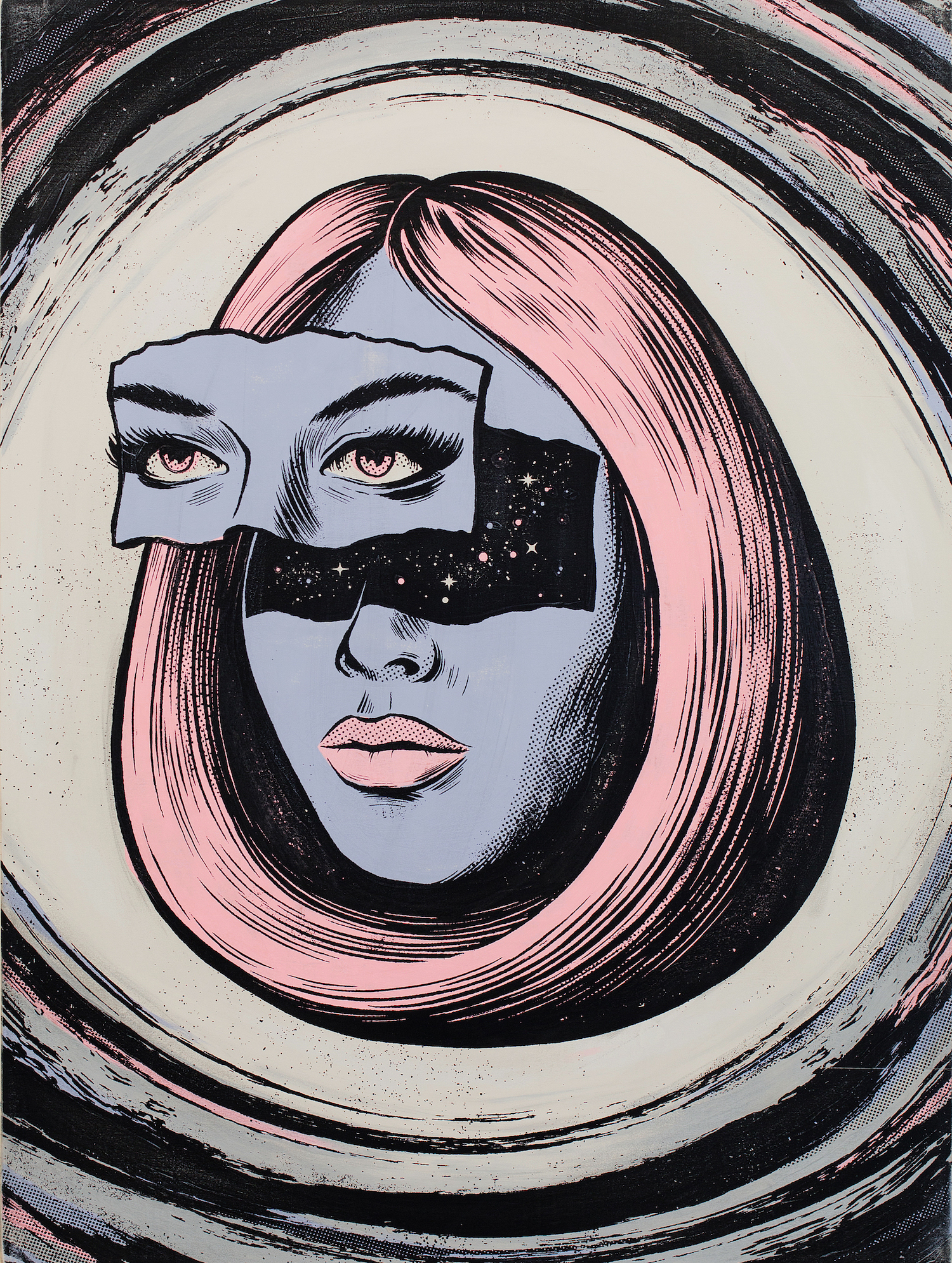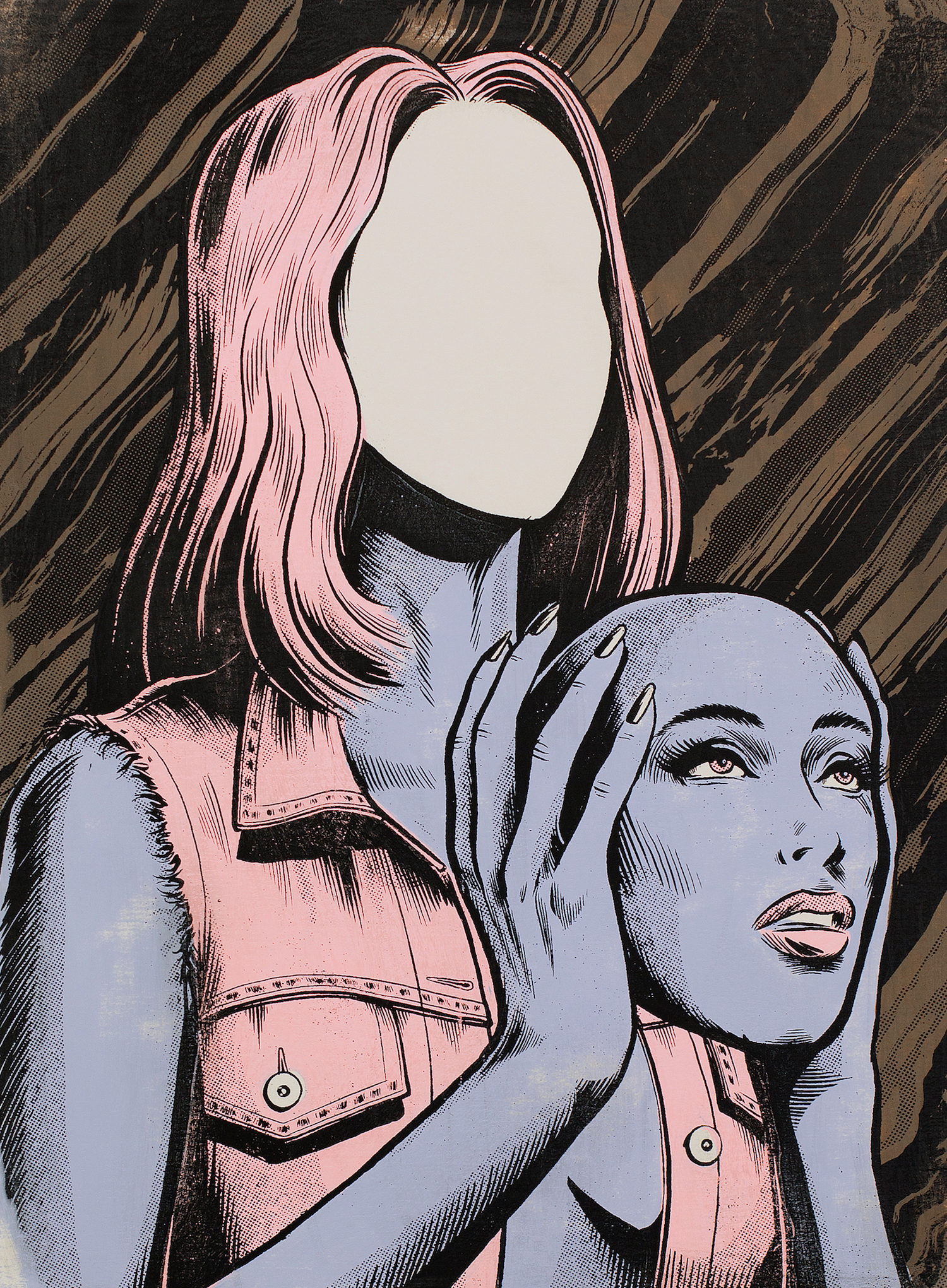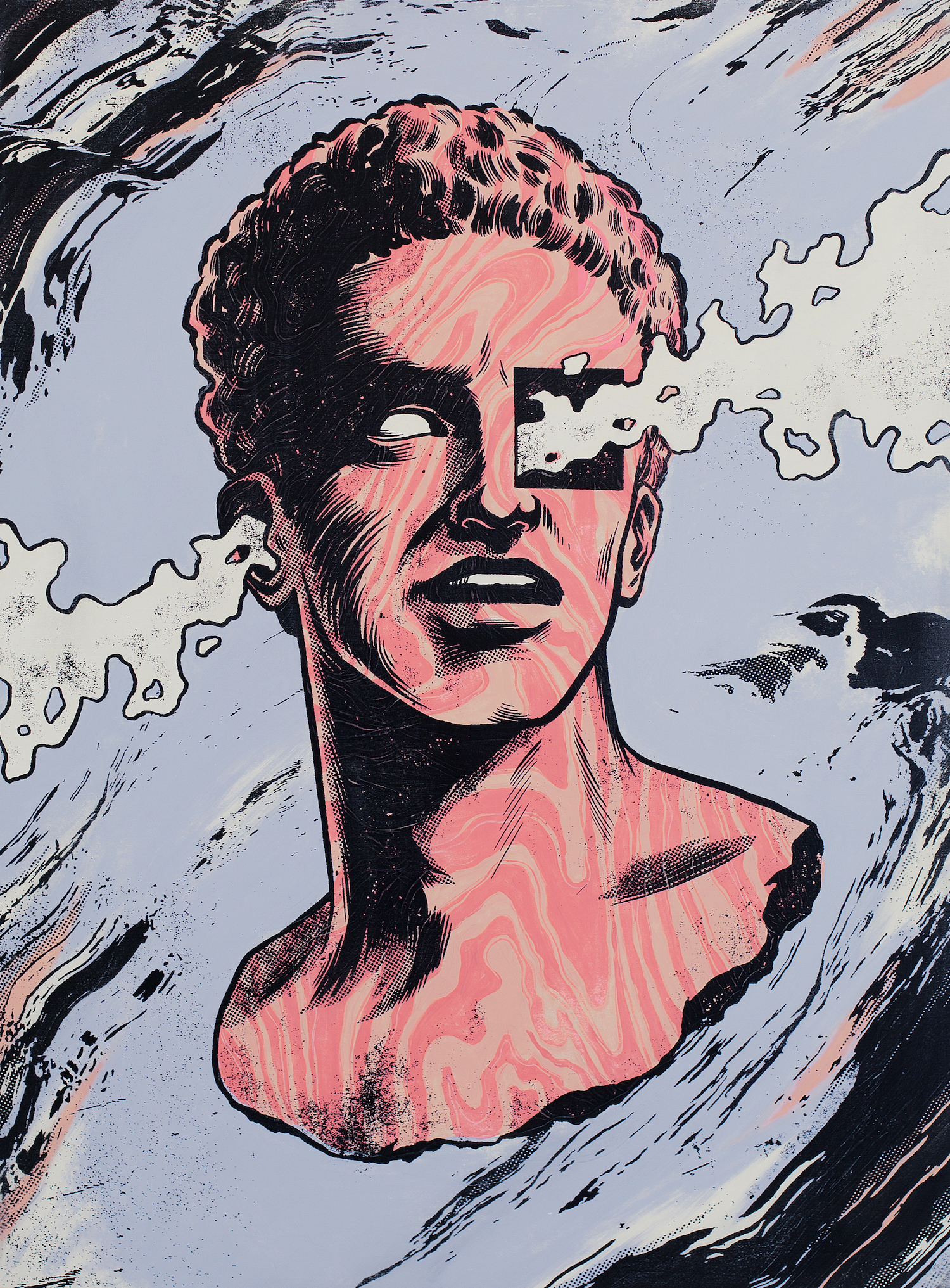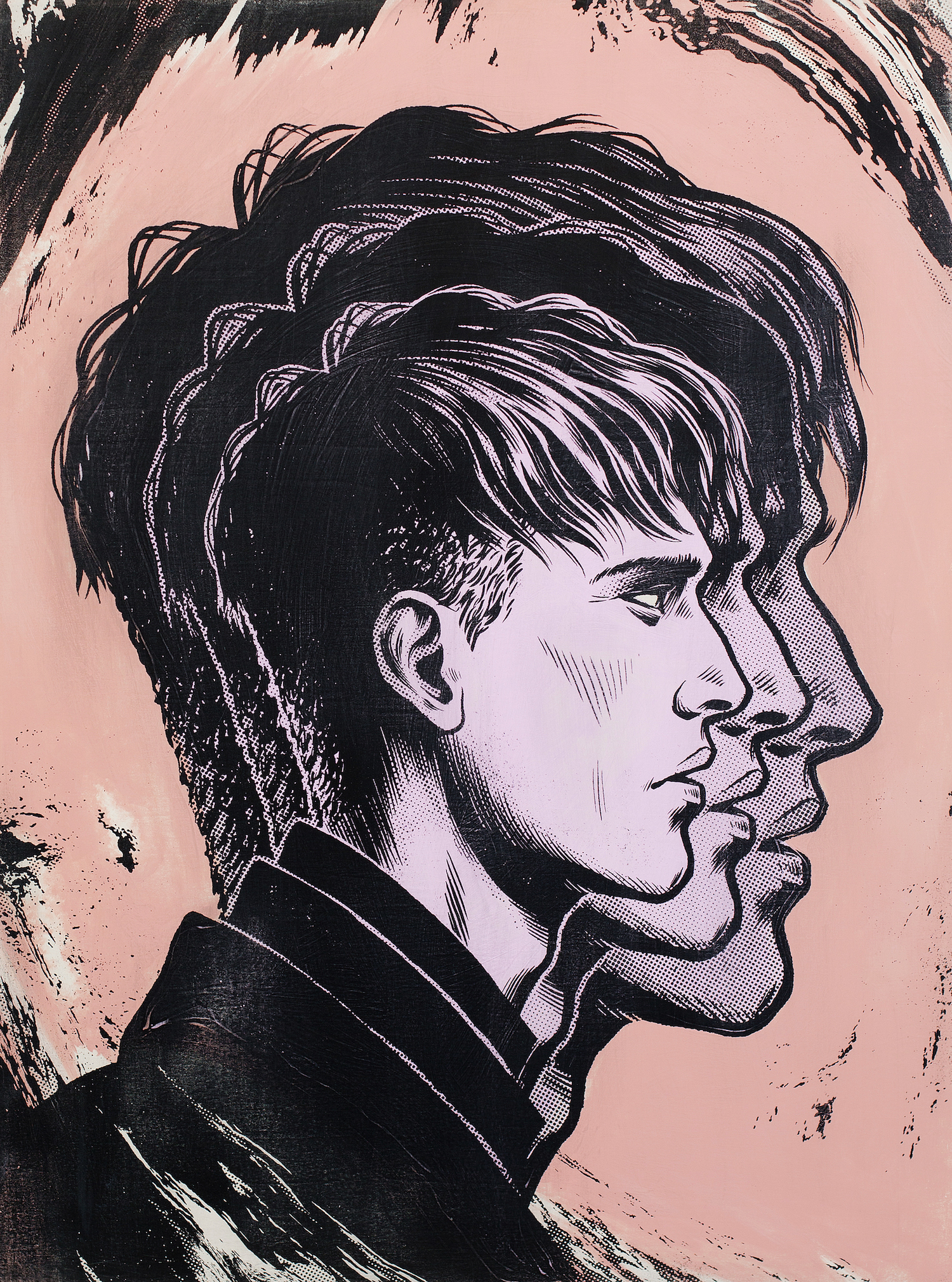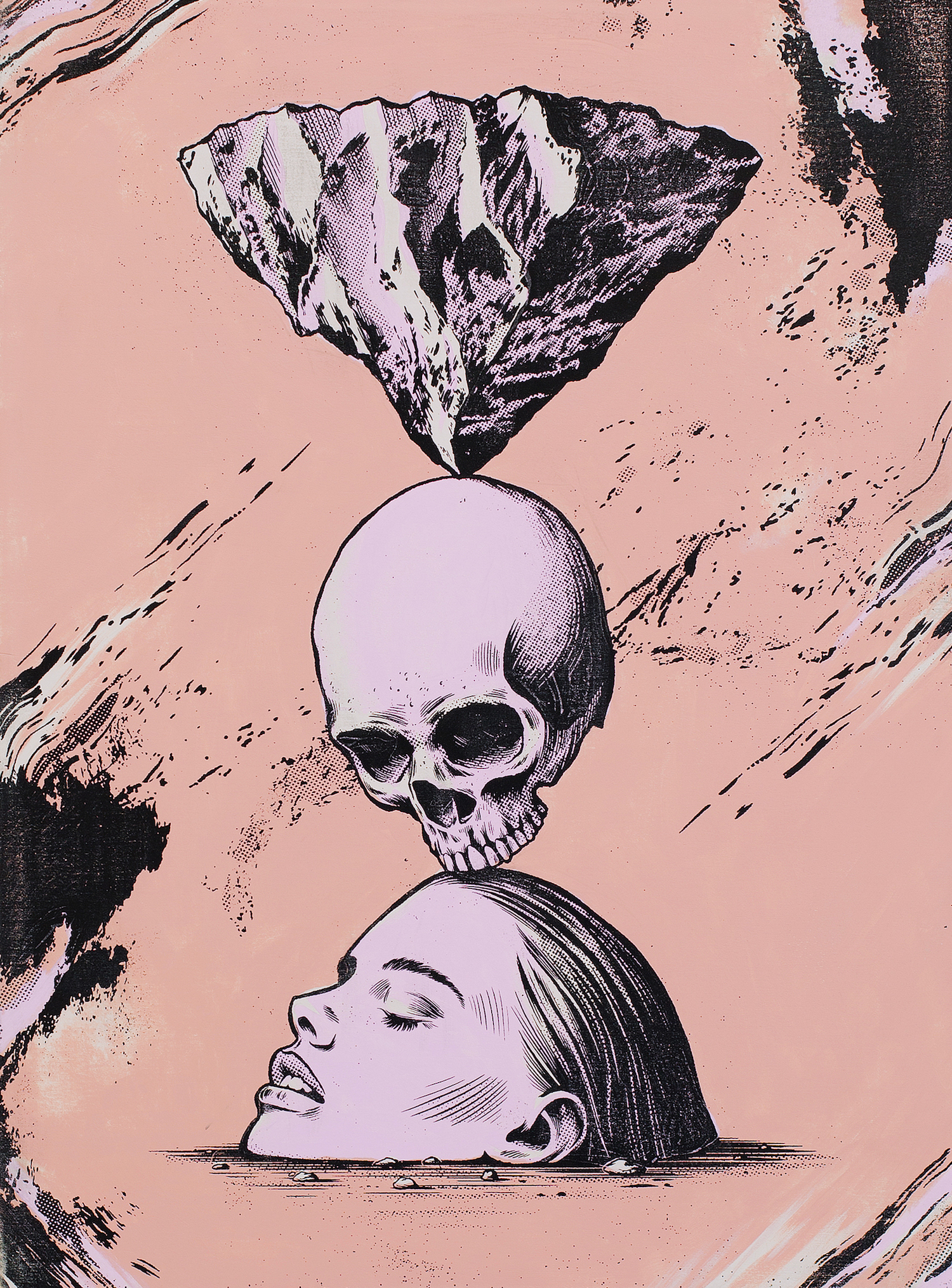 Images © Andrew Fairclough.