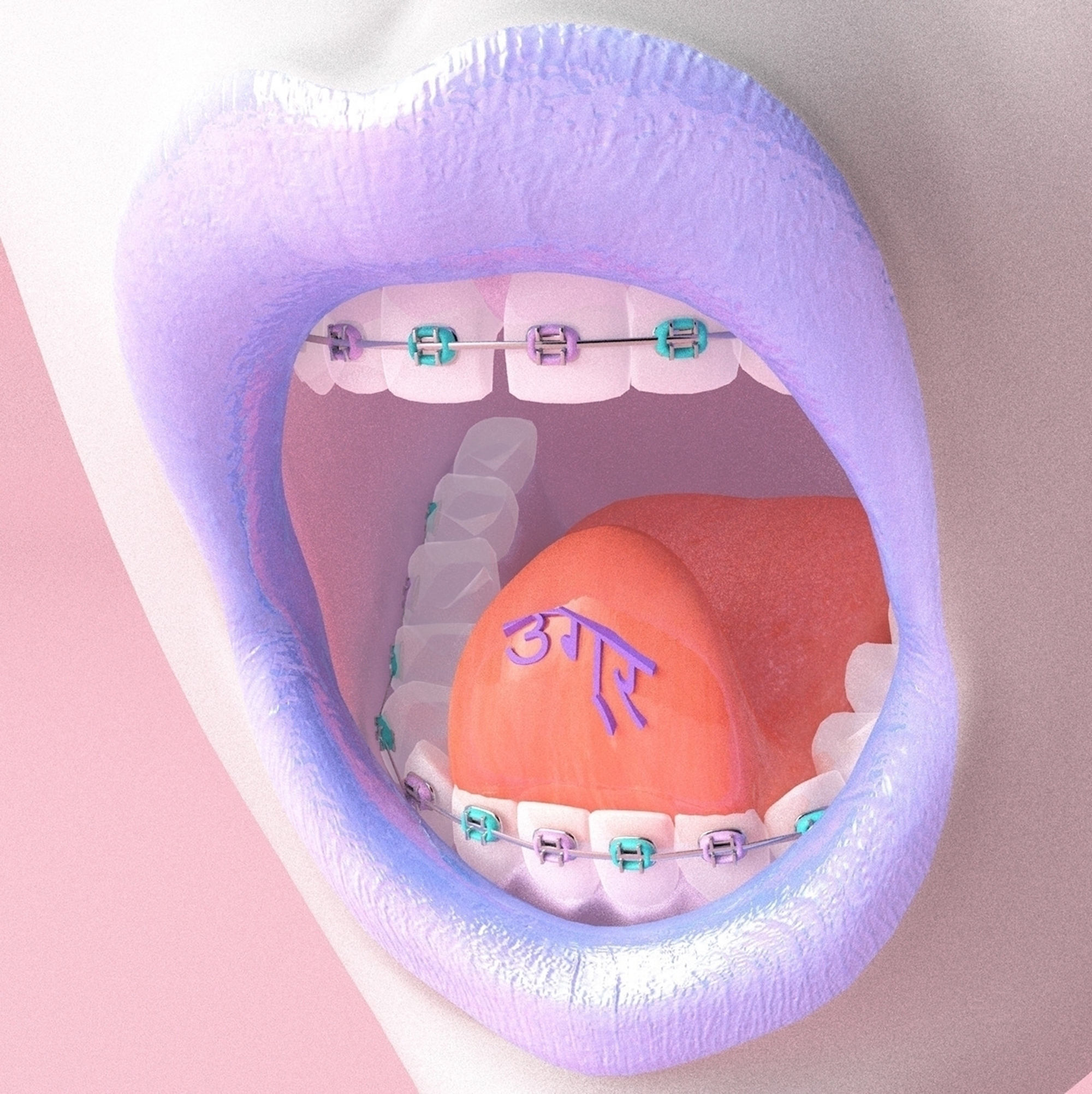 "Choosy developers choose GIF," developer Steve Wilhite once said about the new file format when it was introduced in 1987. The catchy tagline was a riff on the then-popular JIF peanut butter commercial.
Today, GIFs are ubiquitous. They are widely shared and even the news is delivered with little snippets of the compressed animation. But back in 1998, its future was unclear. CompuServe, the creators of the GIF, let their patent expire. (They were then owned by AOL.) This opened GIF up to the public domain and allowed technocrats and artists a way to experiment with what it could do.
Internet artist Olia Lialina started using GIFs in her work—reluctantly. "I was not very fond of this format back then," Lialina explained to the Daily Dot. "I would have preferred it to be a video, but animated GIF was the only way to get a moving image in the browser."
As technology grows more advanced, we still look to the GIF as a form of artistic expression. Nowadays, many digital artists choose to make their work through GIFs, taking advantage of its loops to create mesmerizing animations.
In partnership with Ello, here are emerging artists who use the GIF as their primary medium. You can see even more through Ello's dedicated GIF page.
Above: Meeduse currently has work included in the Museum of Virtual Art II.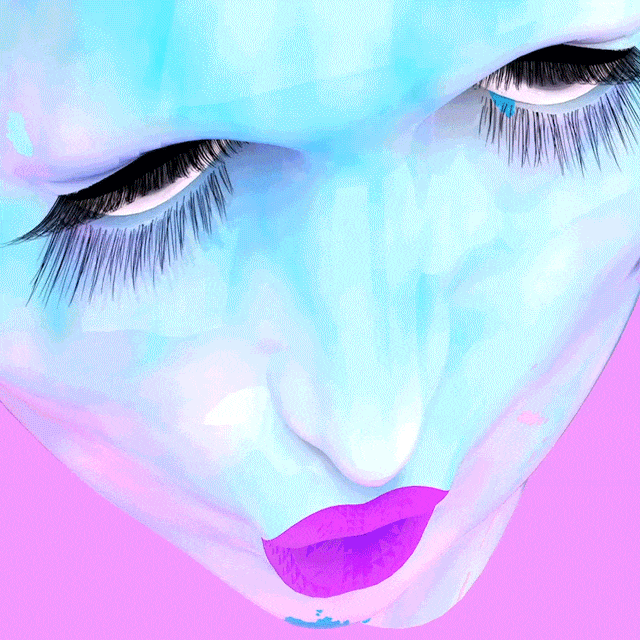 "I don't want to occupy a physical form," Meeduse says.
Meeduse
"I'm definitely an Internet enthusiast," Meeduse writes. Trained as a graphic designer as well as new technologies, she focused her attention entirely on "Post Internet art, cyber space, and 3D art," in 2016. As a result, her GIFs seem to occupy an liminal space that's neither grounded in reality nor entirely divorced from it. The turning point for Meeduse's work came after seeing "This is all so crazy everybody seems so famous" by Cory Aracangel.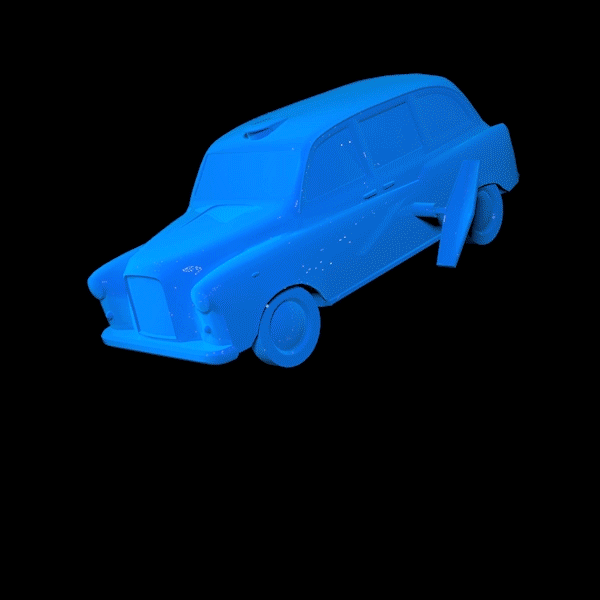 The Yarza Twins are very specific that they love bagels, too.
Yarza Twins
Eva and Marta Yarza, aka the Yarza Twins, share a love of technology, design, and fashion. "We believe that design, if it is exciting and engaging, can change the world." Together, they strive for emotional connections between their projects, clients, and audiences—doing so with a multidisciplinary approach in mind. Boasting an education in fine art, architecture, and communication design, they are able to translate their artistic vision in myriad of executions. But don't get the fact that they're twins twisted—these are two distinct individuals with unique viewpoints. "What is the synonym of synonym? Two things can be similar but never completely identical, as they would be named the same," they write. "And so we are, who were born identical among us but we are the opposite at the same time, just simultaneously synonyms and antonyms."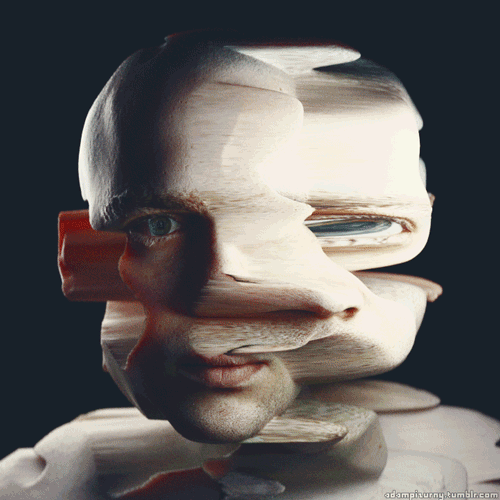 Adam Pizury finds inspiration in M.C. Escher's artwork.
Adam Pizurny
As a kid, Adam Pizurny wanted to be an inventor. "I fulfilled my dream but in a slightly different way," he writes. Pizurny discovered grafitti as a youth and fell in love with its vibrant type, colors, and shapes. Working along side a computer, he got interested in graphic design, which he still maintains a practice of today. In keeping digital, he also creates bizarre, shape-shifting human faces using the 3D rendering program Blender. He tells iGNANT, "I just play with [an] object in 3D, giving it characteristics which it doesn't have in reality, wondering what happens, until it looks interesting."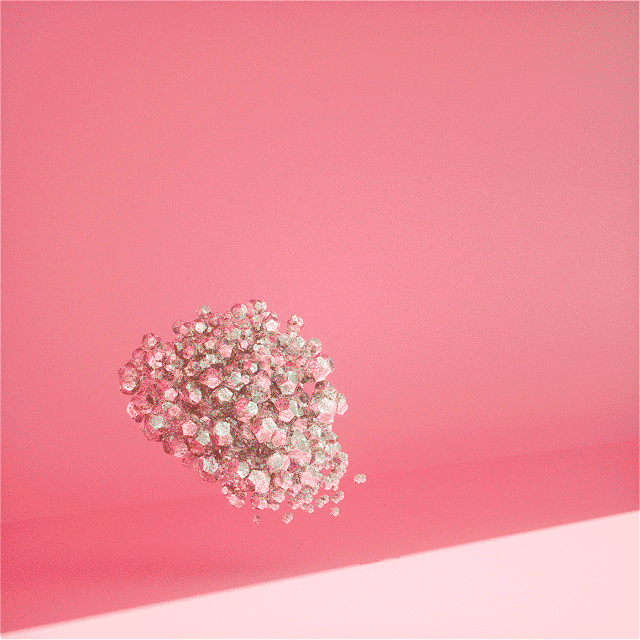 Small, dust-like forms are a common theme in Alastair B Gray's work.
Alastair B Gray
Alastair B Gray uses the program Cinema 4D to create his mesmerizing GIFs, like this one titled "Daydream." But despite its fluid motion and beautiful looping, Gray sees every artwork as the opportunity to try something different. "With each piece," he tells a fan, "I try to learn a new technique and the learning process can be tough at times but it's worth it to develop new skills. Each piece can vary somewhere between a day and a week [to complete it]."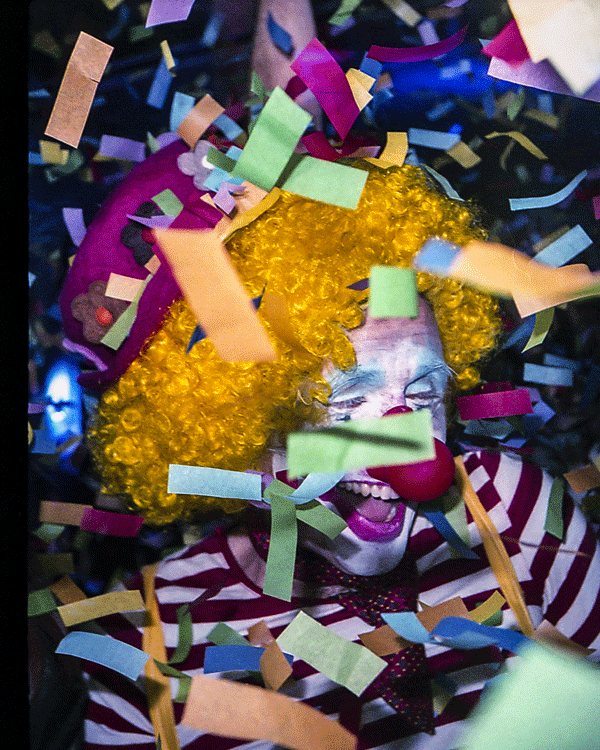 Kate Bones turns high fashion photography into hypnotic looping GIFs.
Kate Bones
Aside from being a GIF creator, Kate Bones is a "filmmaker and photo taker." Together, the fields form animations that are like snippets of a film—they're photographs that boomerang back and forth. It feels like a Polaroid that has come to life. This is what she's known for—animations of musicians, performers, and the "colorful characters of London's East End." Through each portrait, Bones strives to bring "color and fun" to conventional GIFs.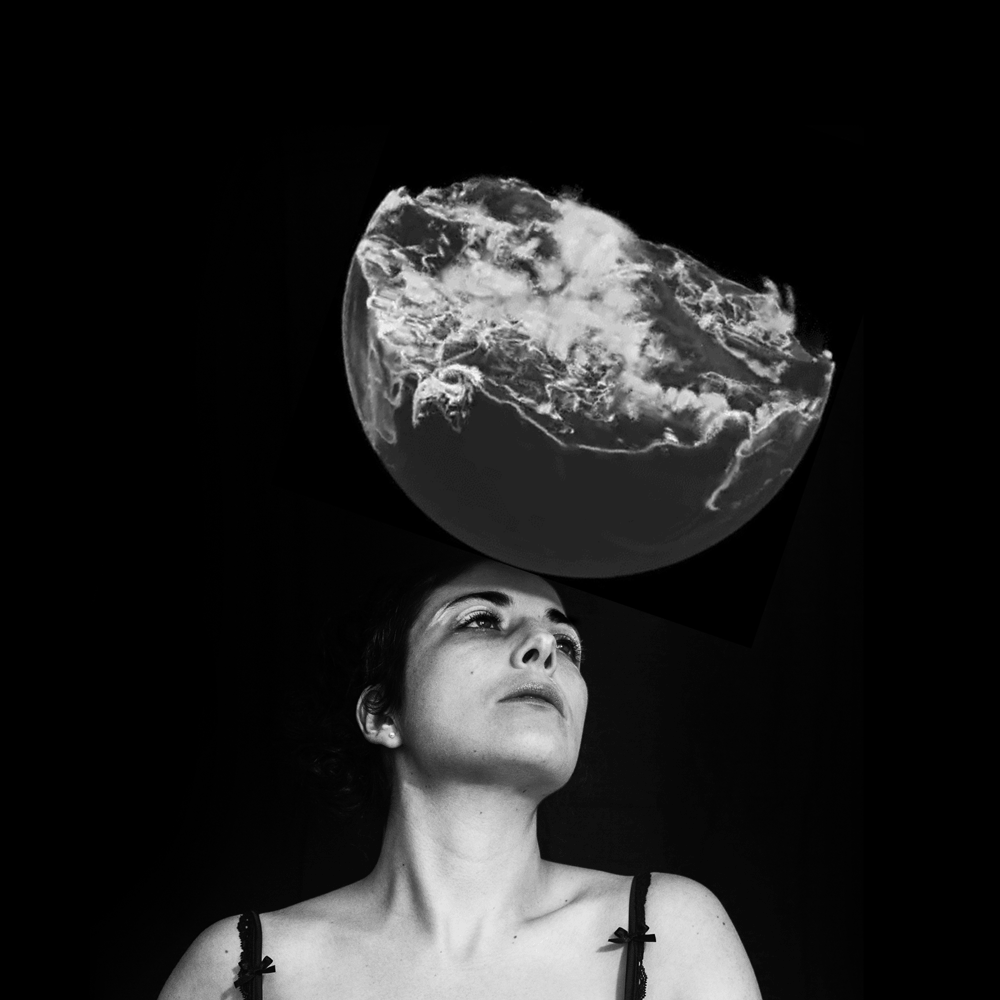 For Brenda Rosete, visual story telling is a way to understand the bond between community and a place.
Brenda Rosete
Brenda Rosete is a multidisciplinary artist whose work explores identity. "A search for depicting the relationship humans share with the environments can be identified in most of her projects." Although photography plays a huge role in her work, that term is too precise—rather, she prefers Visual Media to describe what she does. Visual Media doesn't have a standard definition and lends itself to interpretation. Rosete can set her own rules and doesn't have to follow the types of conventions already present in photography.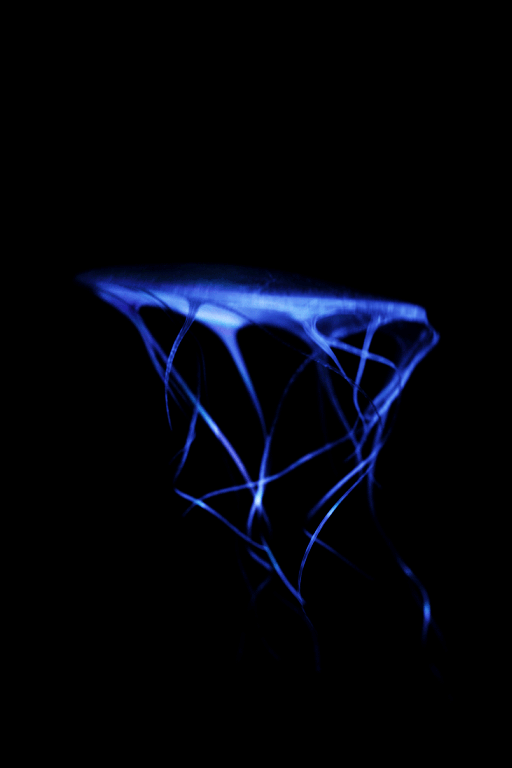 For those wanting to make their own GIFs, Spyrogif offers this sage advice: "Just try to enjoy doing it."
Spyrogif
Most of us have probably seen how a jellyfish expands and contracts. But even so, Spyrogif creates hypnotizing GIFs that take the mundane and make it feel magical. To do this, Spyrogif relies on randomness and chaos, creating many variations of the same scene and then selecting the one he likes the best. "It's like being a super-mad scientist in a large lab building into a mountain with a camera," he describes. "A scientist who does not care too much about science but more about what science can do for him. A lot of my personal work is loops. It's very interesting to deal with such an important constraint: important constraint and possibility are limitless."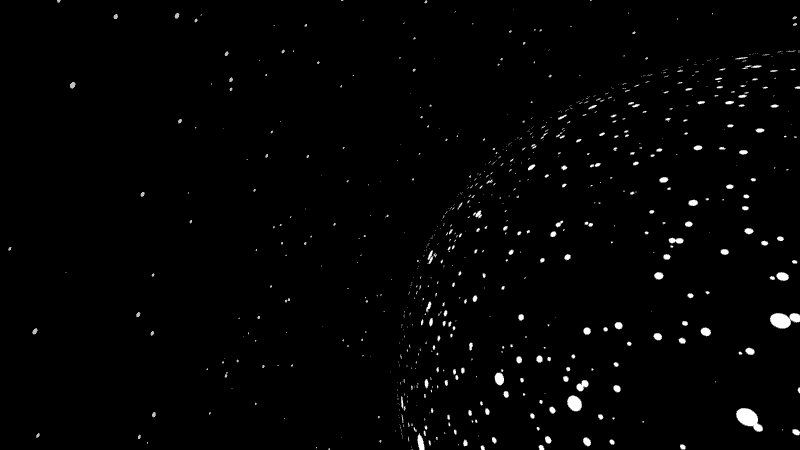 Frédéric Vayssouze-Faure shares the source code he uses through the site OpenProcessing.
Frédéric Vayssouze-Faure
Frédéric Vayssouze-Faure is fascinated by waves and the "vibrating guitar string harmonics theory." He explains that he's "inspired by periodic motions in general, and by the purest and smoothest of them in particular: those which are ruled by the sine function." In honing these interests, Vayssouze-Faure has fused a minimalist aesthetic with multitudes, like the kind you see here. At first glance, you see just a series of black and white dots blinking intermittently. But just after you realize that you're seemingly free floating through space.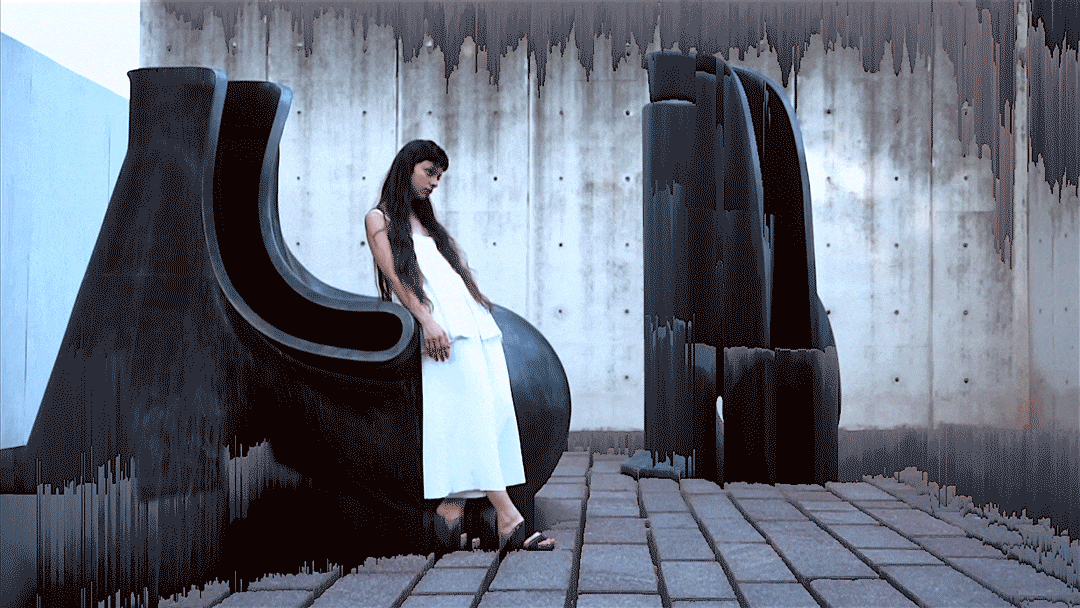 For her personal style, she says, "think Rick Owens marrying Y-3 and adopting Creepy Clown Asia Dolls"—among other things.
Nina Hawkins
Over 10 years ago, Nina Hawkins had her "first date with fashion" when she started as model in Moscow. After learning from the top professionals in the industry, she developed a passion for creating her own still and moving imagery. "In my art and commercial work," she writes, "I always seek to reveal an edge and a quirk, trying to think outside of the box and be attentive to every detail. I like to cast sharp, unconventional and androgynous faces."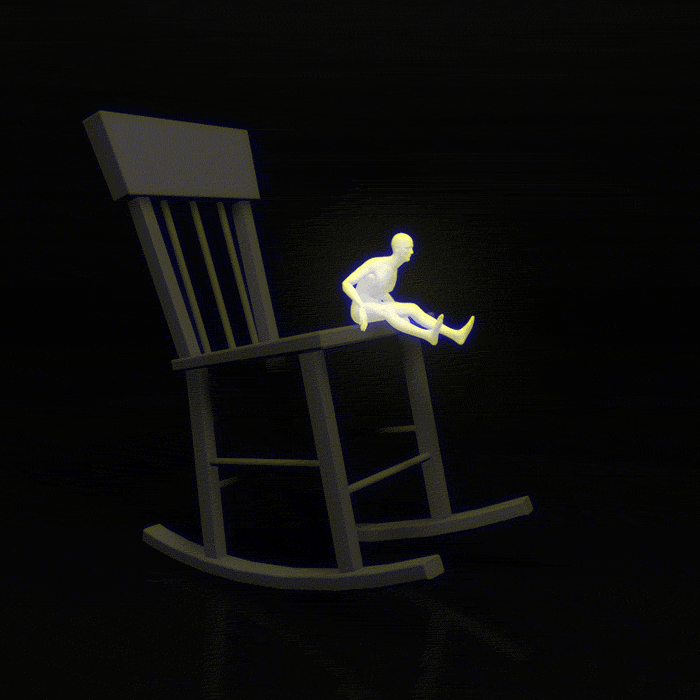 With the amount of work that Matt Semke has produced over the years, his galleries represent a variety of techniques.
Matt Semke
Matt Semke is a prolific artist. He updates his website with new art everyday—something he's done since 2006 and will continue into the foreseeable future. So, it's no surprise that his work varies from any given time, but there are some motifs that still emerge. "I don't consciously have a running message through the body of work," he told Art Book Guy. "When I do take a look back, there are a few themes that emerge: How flawed that human perception is, along with how we choose to spend our time, the struggle to keep an open mind, seeing ourselves as separate from and in-charge of nature, the desire to see the full picture and finding infinity in a moment."
Images © respective artists.