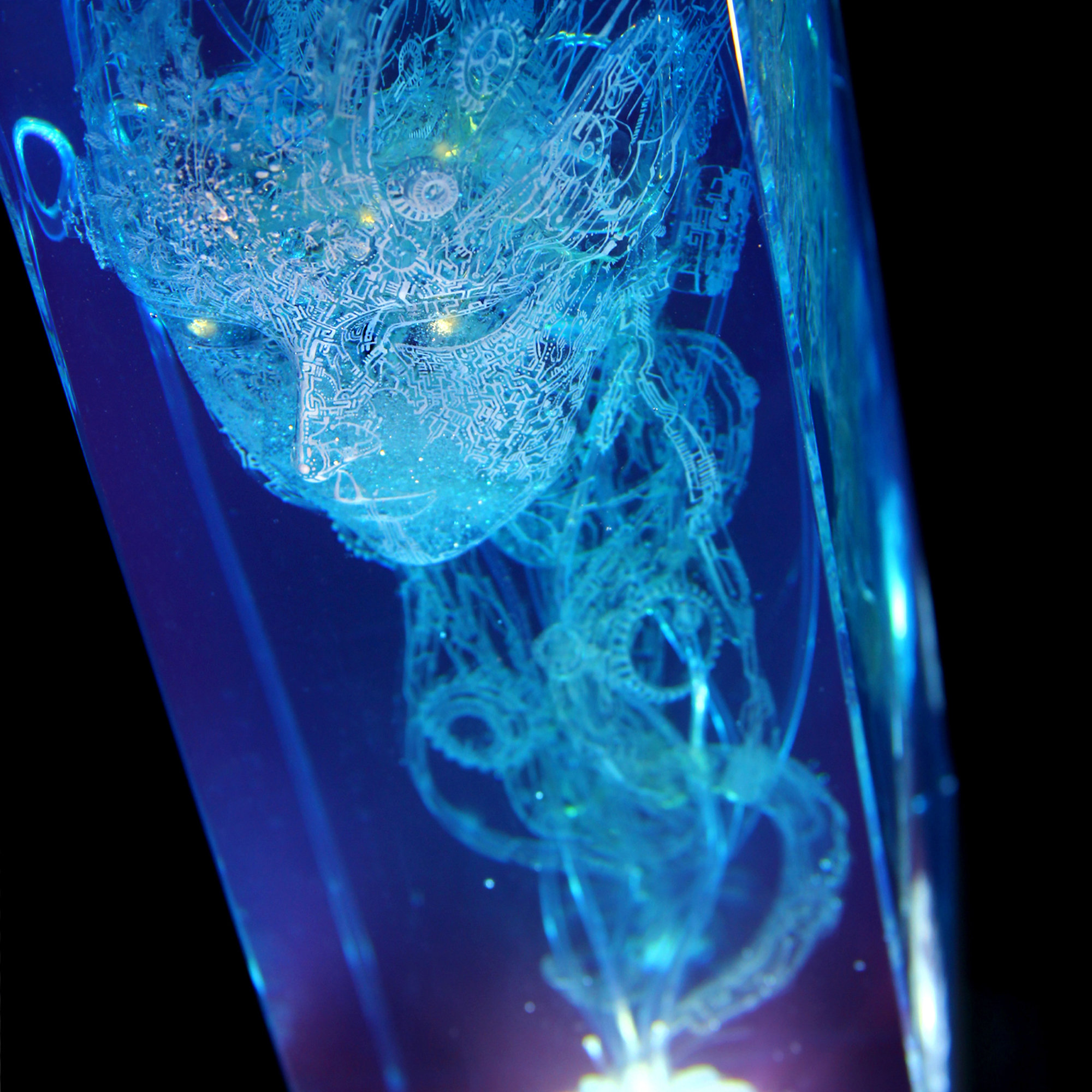 It's that time of year that we always look forward to—the A' Design Award and Competition has just announced its winners.
Each year, it seems like the caliber of work only grows better and better as it spans wide-ranging fields, from product design to architecture to animation and illustration. The international contest is as large as it is impressive. For the 2016 – 2017 entries, there were 1,958 winners from 98 countries and 97 different design-related disciplines. This cream-of-the-crop showcases a superior dedication to concept, craft and innovation. We have no doubt that the international panel of jurors—made up of scholars, press members, and design professionals—had a challenging time making their final picks.
The laureates of this year's competition are awarded a comprehensive set of prizes. They receive a trophy, certificate, and book, as well as invaluable PR and marketing services to help push their creative career even further. And, in one of the best perks, winners are invited to attend the glamour gala night and award ceremony in Italy.
Check out the best in art, design, technology, and more in the A' Design Awards 2016 – 2017 gallery. We've selected some of the projects from this year's competition—take a look below.
Above: As the light shines on "Robot" by Huayu Li, the more that is revealed.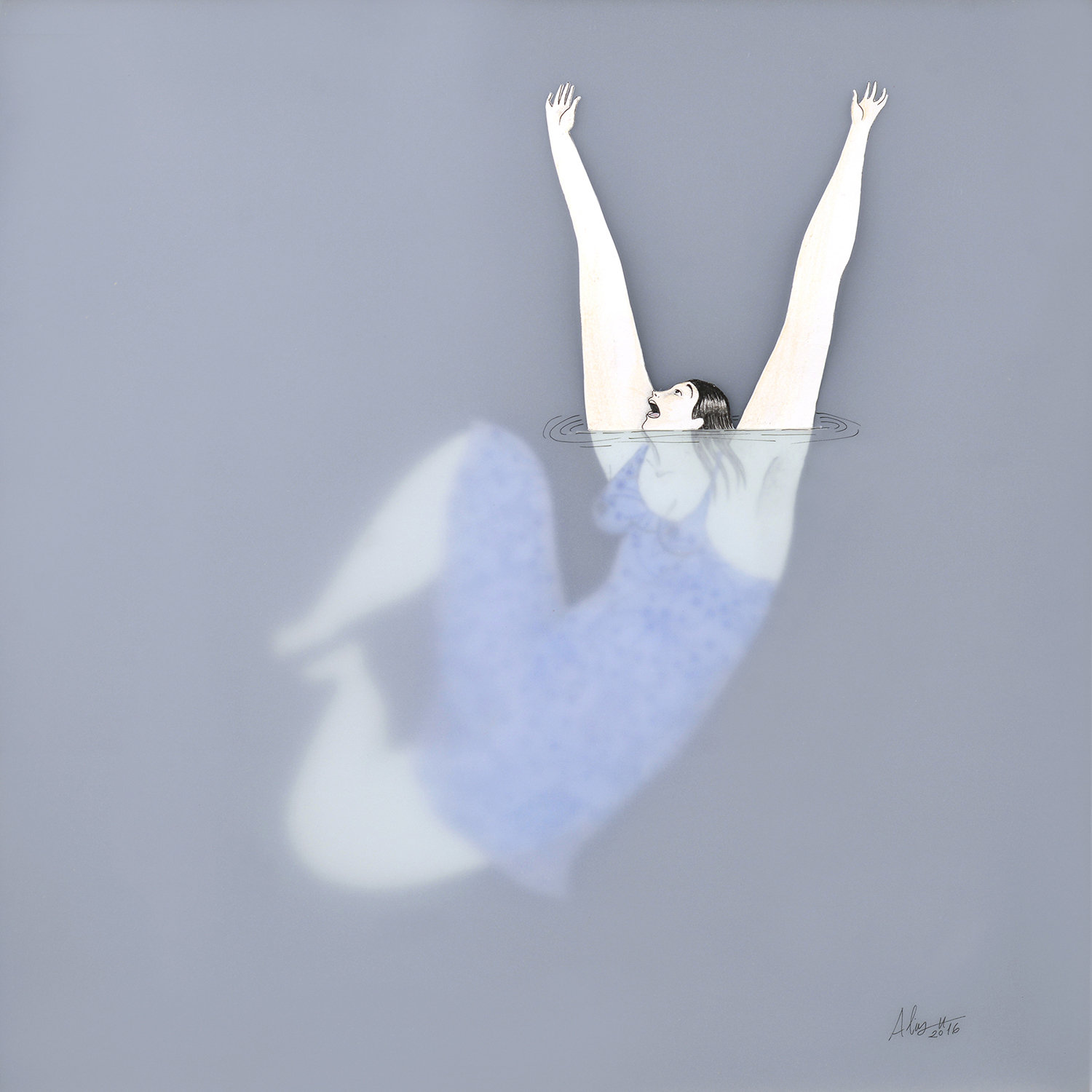 Sonia Alins created this series in 3D because she felt that 2D wouldn't "express the lyricism and poetry that was desirable."
Sonia Alins
Inspired by artist Joseph Cornell as well as Yves Klein's "beautiful aquatic sensations," illustrator Sonia Alins has created "Into the Water." The set of intriguing images marry a minimalist aesthetic with ethereal imagery. "The series experiments with two concepts," Alins explains, "a surrealist narrative and visual poetry." It's this compelling aspect that first caught our eye earlier this year. As some figures appear to drown, Alin continues her reasoning. "These collages contain very expressive characters, figures of great proportions emerging from the aquatic environment, unknown and hostile to most of them, helpless victims of fate."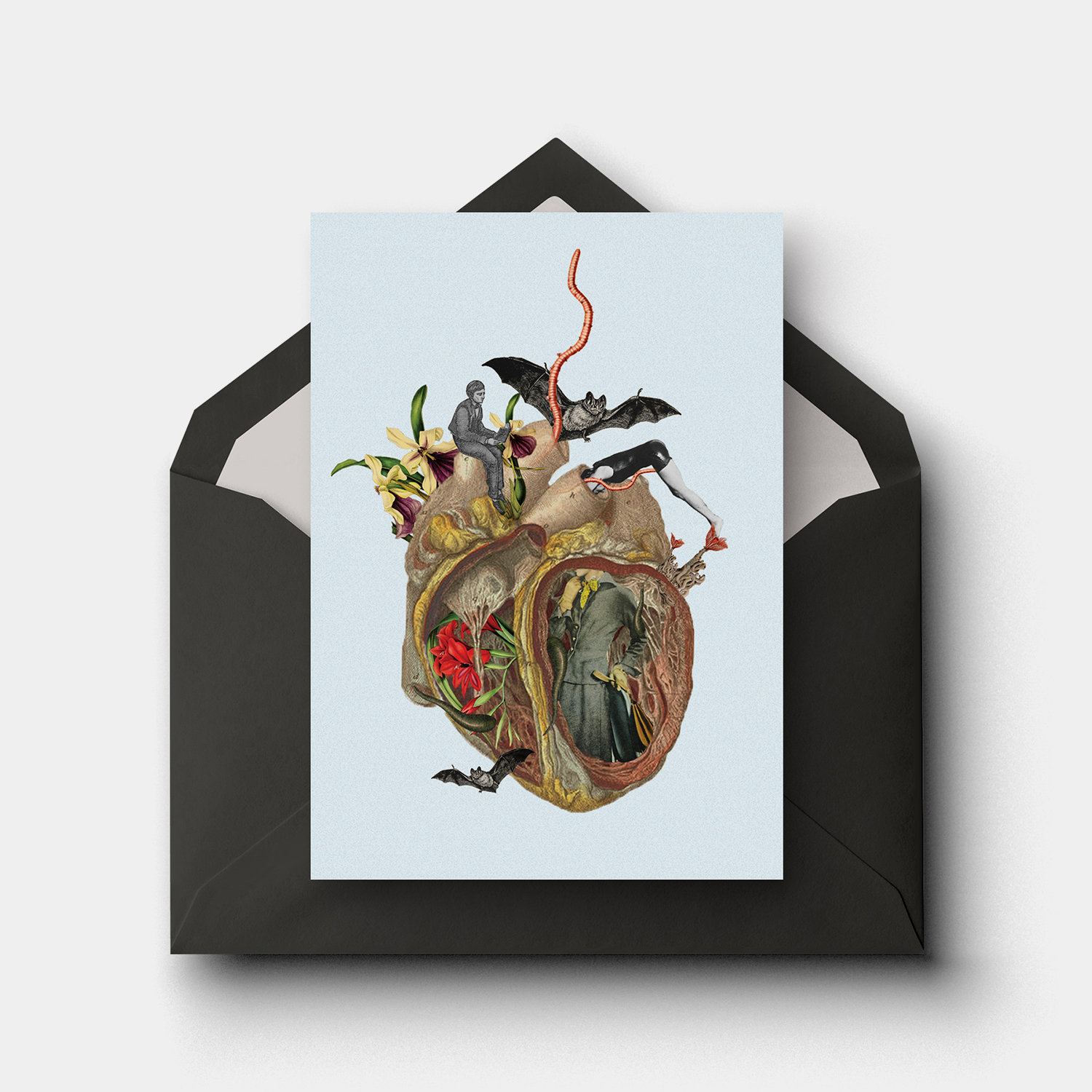 Sharon Webber-Zvik printed these as postcards and gave them away for free.
Sharon Webber-Zvik
"The Native Americans believed that a camera is capable of capturing a person's soul," designer Sharon Webber-Zvik explains. "I tend to agree." But in the age of selfies, it's hard to get away from having your picture taken. The immediacy of digital images has also primed us into expecting "immediate feedback and positive reassurances." Webber-Zvik continues, "I couldn't help but wonder if a selfie presentation can be genuine, emotional, exposing, and one that shows an X-ray vision that is not necessarily beautiful." Her aim is to "present the soul through images," which has taken the form of collages made from vintage illustrations. Using symbols such as deer horns, flowers, and an anatomical heart, Webber-Zvik reveals herself in nine postcards called "Selfie_sh Collages Postcards."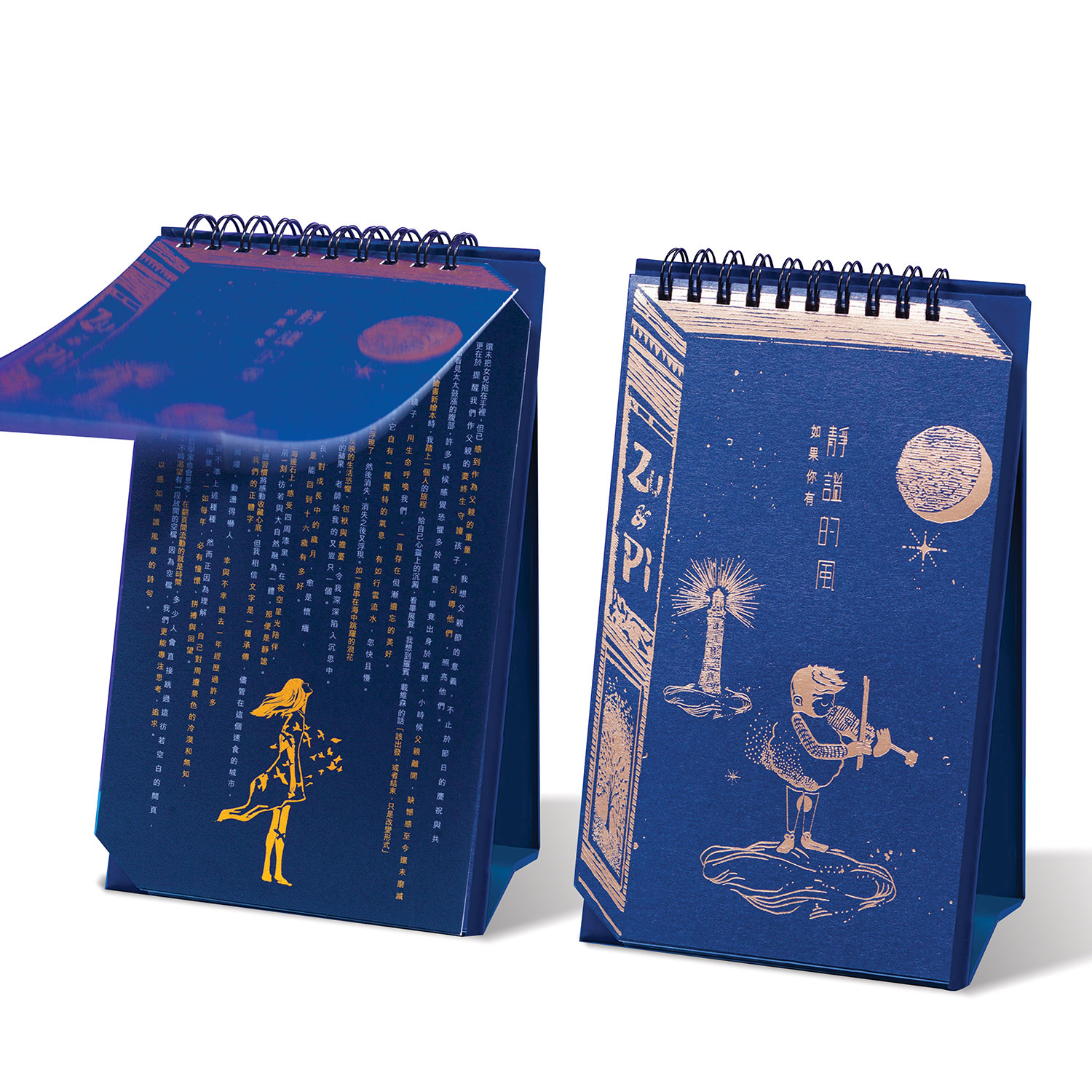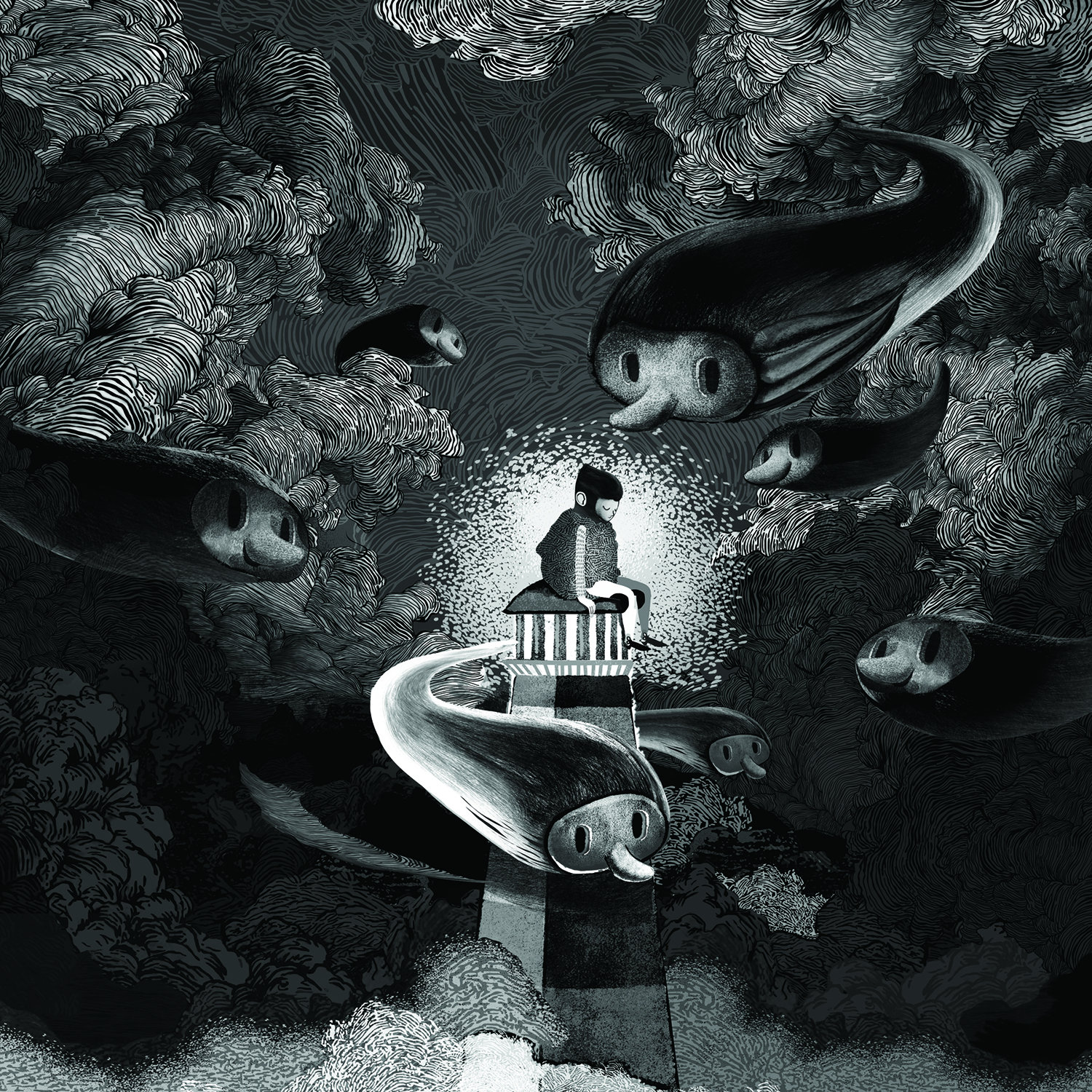 By tearing out each month, the illustrations can become your own bookplate.
 Steven KH Choi
Nowadays, it's a luxury to want to slow down—our fast-paced world doesn't normally allow for it. Inspired by the beauty, time, and technique that went into Renaissance-period bookplates, Steven KH Choi has created a modern-day homage. But rather than creating books, he's created calendar called "If You Have the Silent Breeze." It features 12 illustrations that can be torn out once the month is over. Each has a corresponding poem that depicts the journey of a character named Pi. "[Whose mission]," Choi explains, "to [remind] people [to] slow down their lives and restore their pace of living.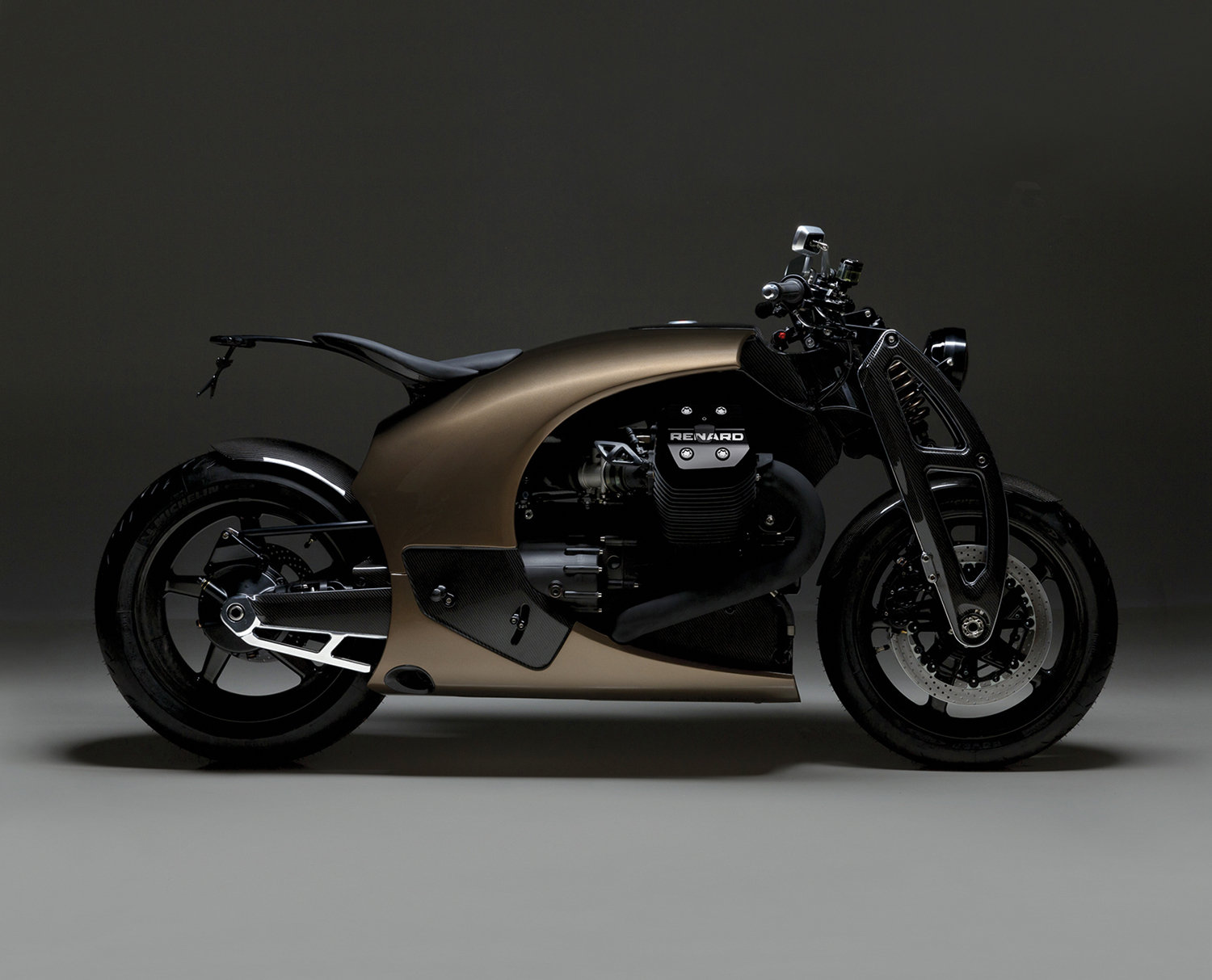 The "Renard GT" has a carbon-fiber chasis.
Andres Uibomäe
Designer Andres Uibomäe fuses the aesthetic of 1930s motorcycles with contemporary designs to create the sleek "Renard GT." Inspired by a "Scandinavian logic of form," it's meant to look sophisticated while being user-friendly, too. Technically, the motorcycle uses an ultra-light composite unibody and cutting-edge components. With the bike's frame, fuel tank, and air box into a single, load-bearing unit, it ensures precise steering that gives the "Renard GT" the ability to take tight corners with ease. It's part of an effort to help revive Estonia's Renard brand, a country whose motorcycle industry was interrupted during World War II.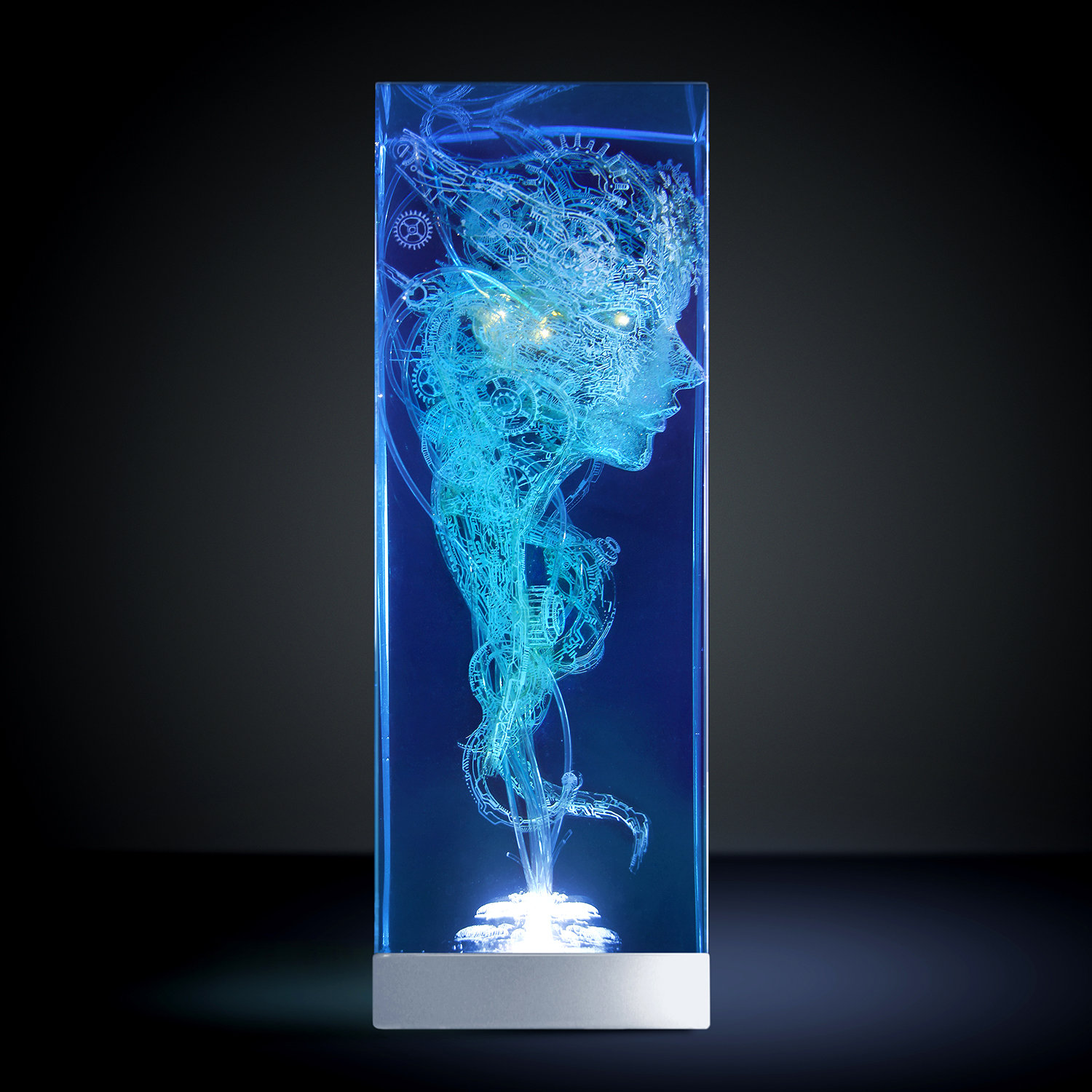 Huayu Li calls "Robot" a "sealed dream world" that integrates techniques of sculpture and drawing.
Huayu Li
Artist Huayu Li created "Robot" to "feel the quietness and beauty at the bottom of your heart." To do this, Li drew a complex, translucent image of a robot onto blue resin. When light flows through it, it shows off a "future world" that has a meticulous precision to it. "To depict details so minuscule at less than one millimeter," Li writes, "absolutely required skillful technique which challenges the patience and vision of the artist. However, it also shows different magical effects in different lights." The "Robot" is meant as a display piece. But this isn't the only one of Li's works that won an award. "Flower of Life" also took home a prize.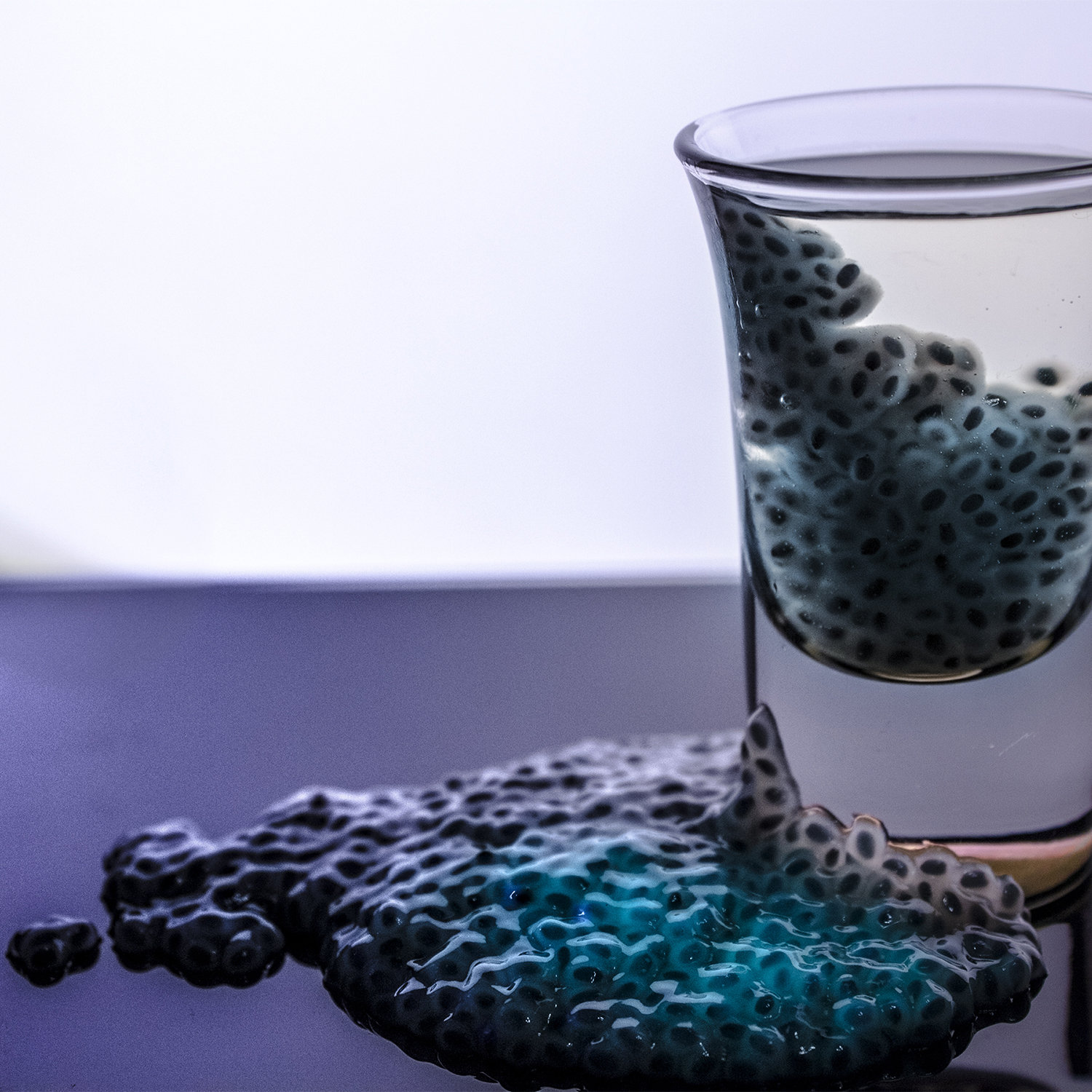 Black light is an important component in the Firefly cocktail.
Zadfar & Farshad
A fragrance has three sets of notes that unfold overtime to deliver an experience that's different from beginning to end. Designers Ladan Zadfar and  Mohammad Farshad were inspired by this concept and wanted to translate it to cocktail. The result is the Firefly cocktail, which uses chia seeds for different flavors and colors that could been seen in a black light. For foodies, this is a treat. "When one use[s] Firefly can experience the boundaries between flavors step by step," they explain, "and it's all because of its glacé quality that can save other tastes."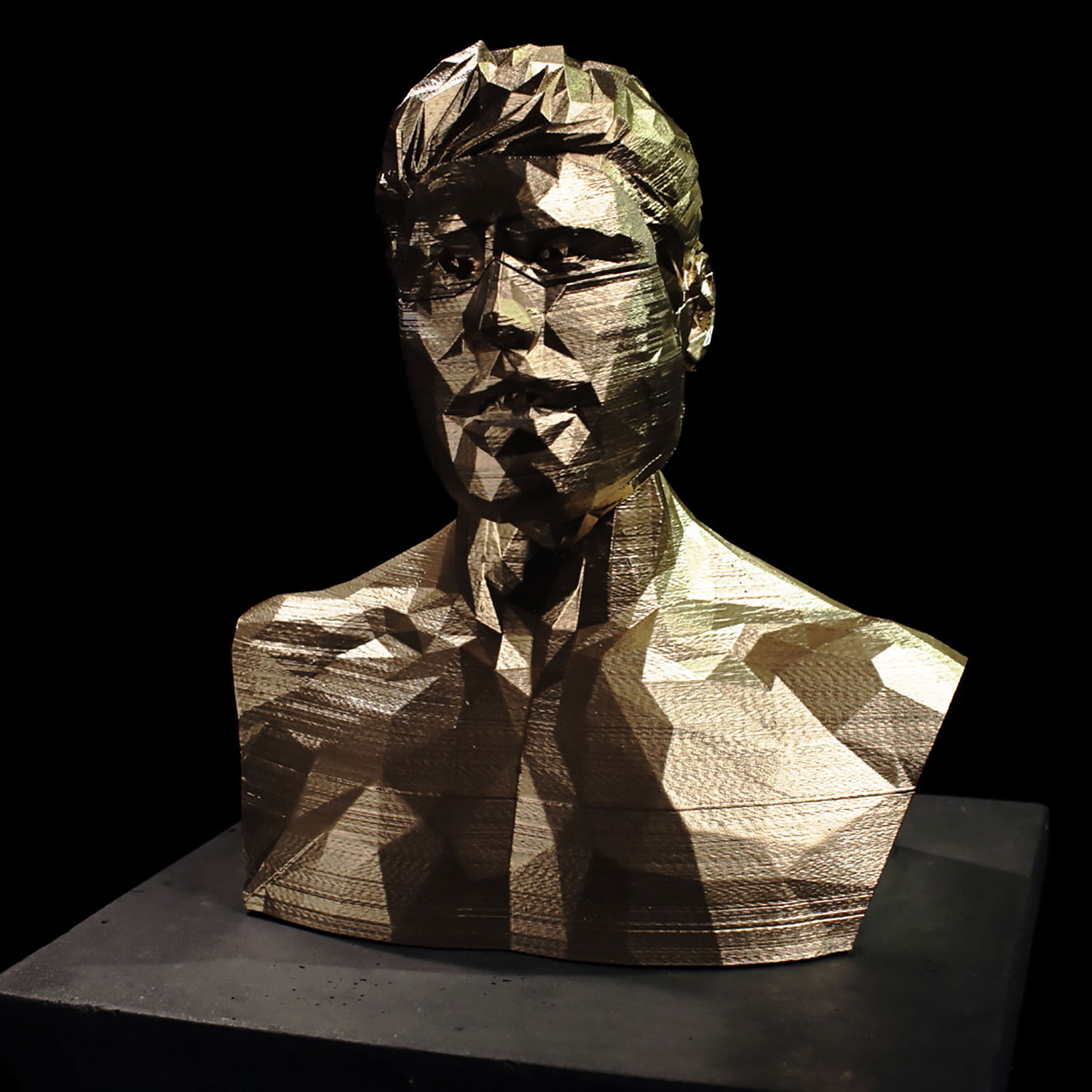 Previously, "Magnetic" had been selected as a Vimeo Staff Pick.
Jonathan Chong
Using five 3D printers, Jonathan Chong created "a 3D printed, stop-motion, projection mapped music video for Dan Sultan's track 'Magnetic.'" The amount of time and complexity it took to creating this project was astounding. It was two months in the making and featured more than 60 3D-printed pieces and over 2,700 photos. Through the video, the bust becomes a "living work of art" that lip syncs the song. With all this, it's no wonder that Chong's project received the A' Design Platinum award in movie and animation category.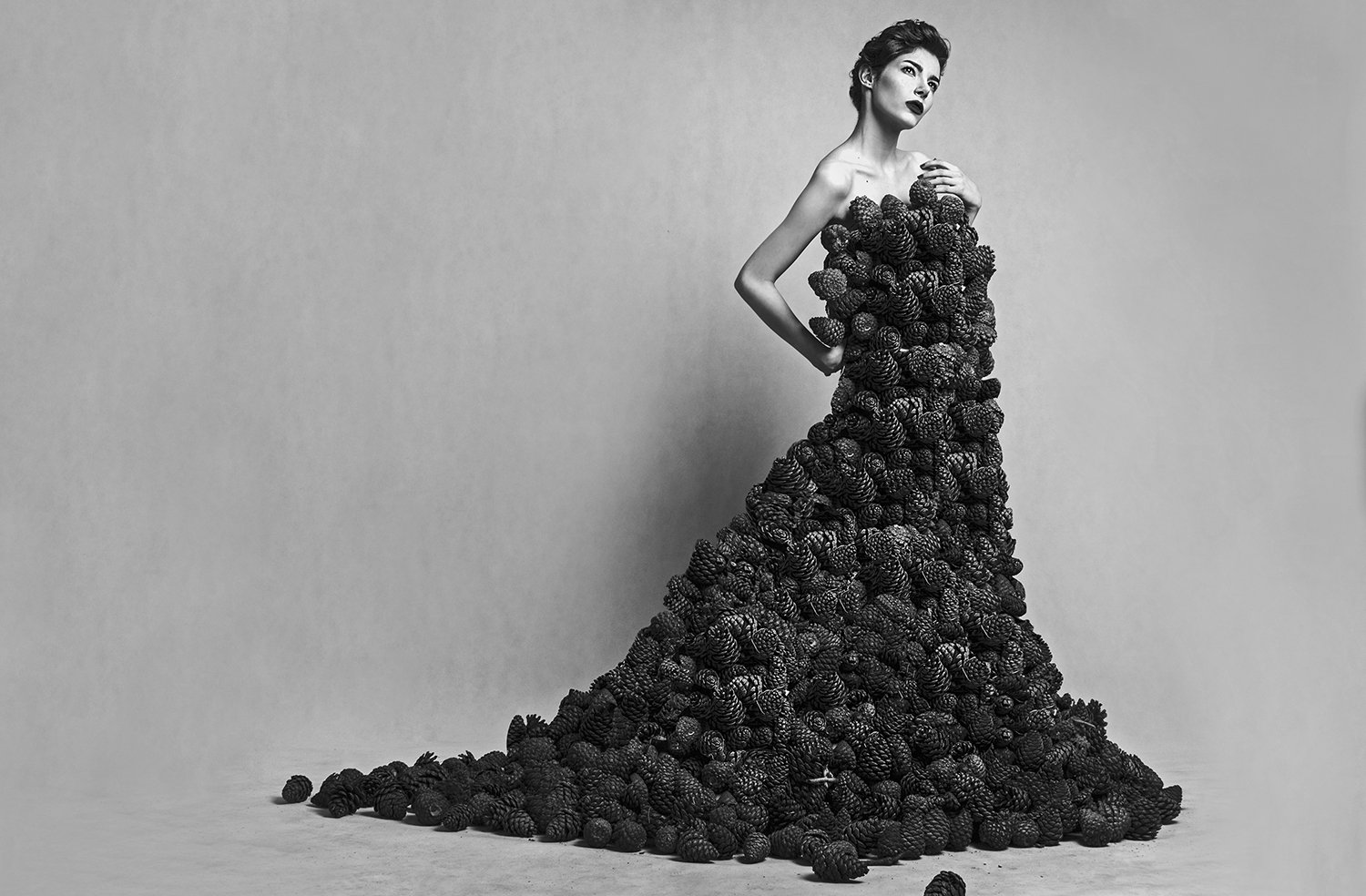 It took about a week to put this costume together.
Samin Mousavi
Costume is as much about fantasy as it is fashion. Inspired by the humble-yet-mighty pine cone, designer Samin Mousavi has come up with "Pine Lady." She explains, "In this costume, [the] character finds herself (humankind), distanced from mortality and pictures herself as the mother nature." Here, the philosophy behind it is as important as the design itself.  "As a photographer and costume designer," Mousavi continues, "I preferred to choose pine as my handmade costume material to show the paradox of evergreen nature and young women beauty." Her figure hides her insecurities behind this sturdy wooden cluster.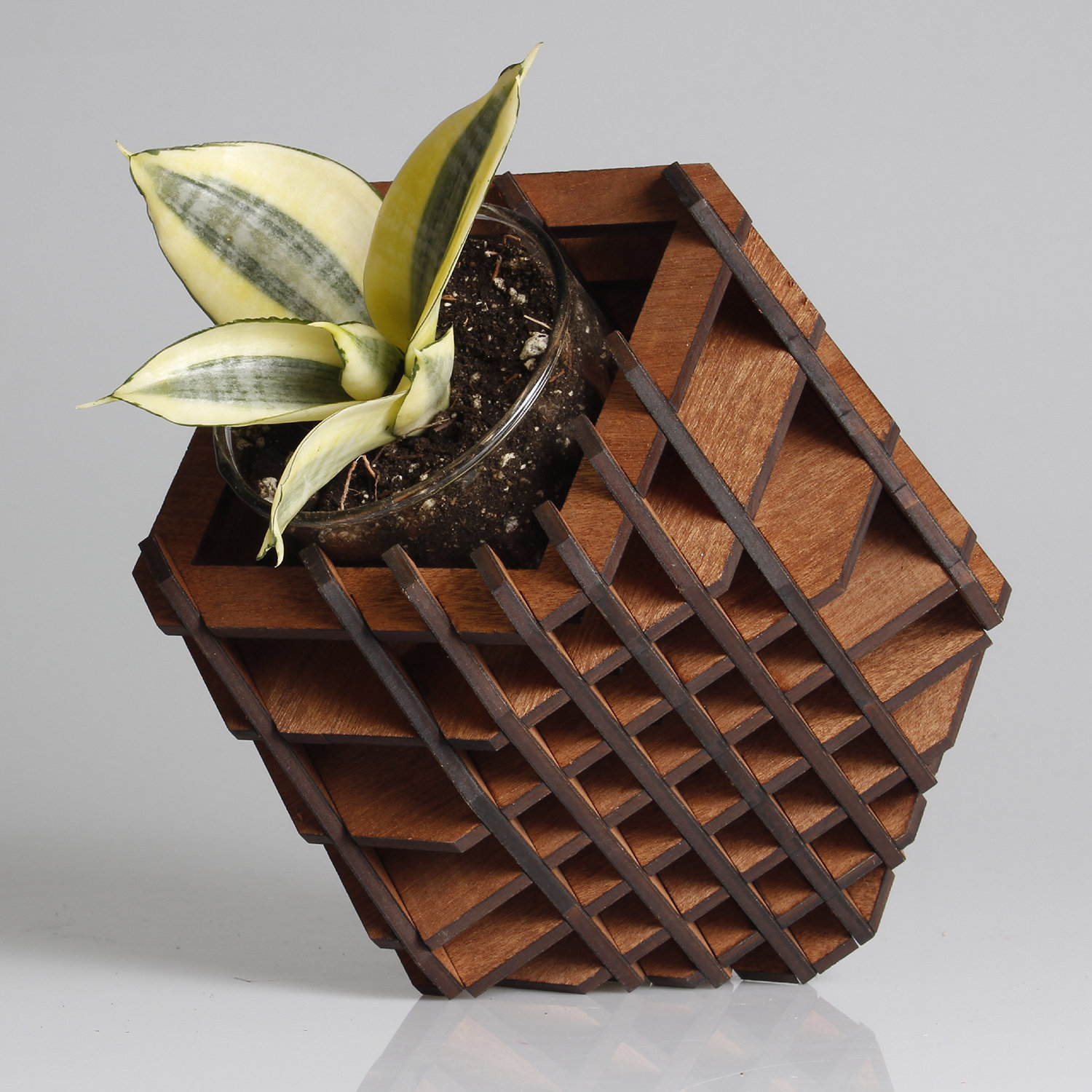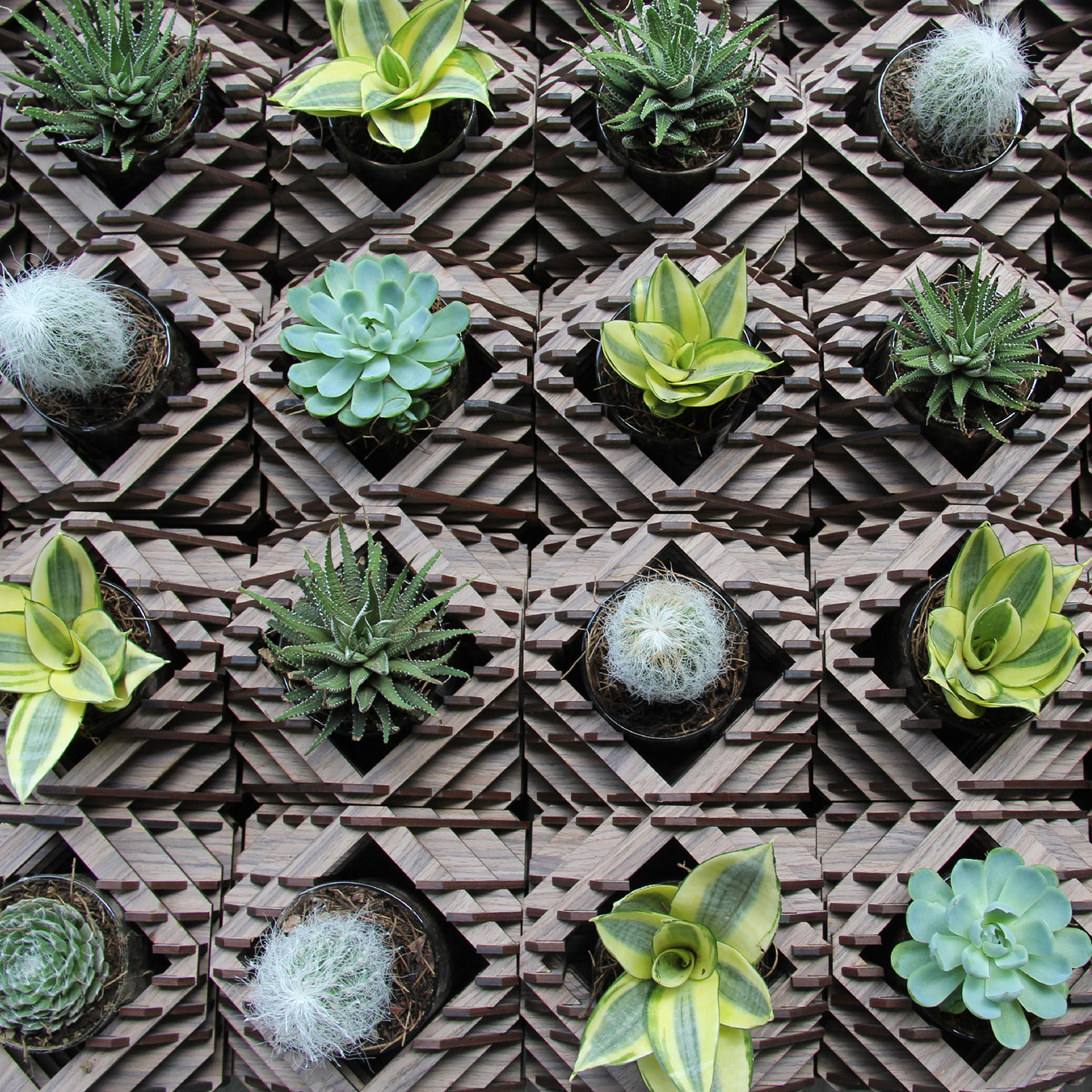 Hexagón Design used natural wood veneer to create these stylish planters.
Hexagón Design
An ordinary planter gets a makeover thanks to Hexagón Design. Artistic yet functional, the altered polyhedron shape has a striking visual effect that allows it to be fully viewed from seven different positions. Though it looks simple, the form was challenging—like a puzzle—for team members Ana Emilia Hernandez Lara and Maria Paula Rico Iruretagoyena to get just right. In the end, their production uses 16 laser-cut pieces which are assembled sans adhesive. To hold the plant in place, there's a cylindrical glass vase that goes inside.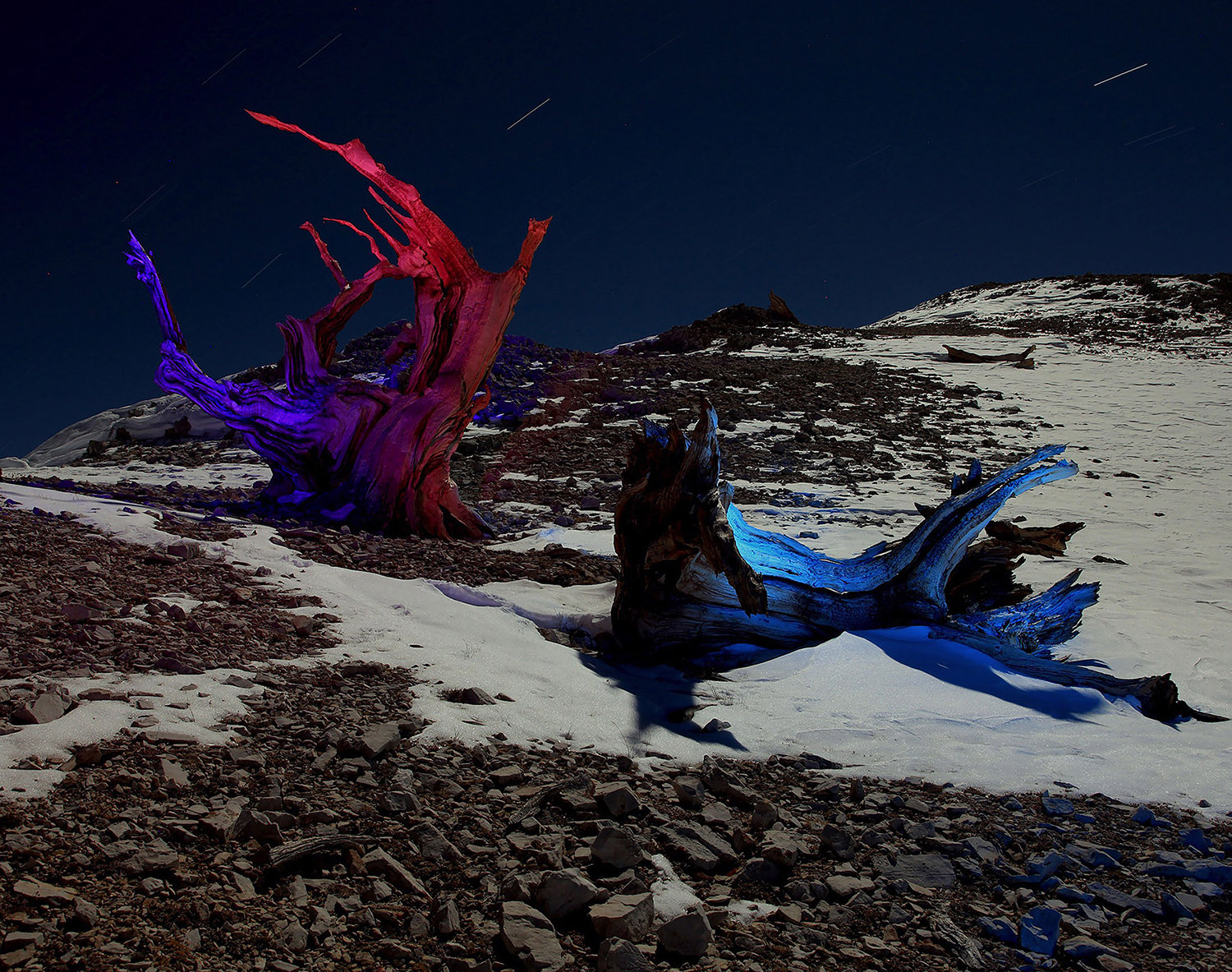 Yoshimi Sugiyama shot the images either right after sunset or under the moonlight.
Yoshimi Sugiyama
"When I learned about my Japanese family roots," photographer Yoshimi Sugiyama says, "I became interested in learning more about my roots, culture and history." It was the impetus for the series "Animism 1 Sacred trees," which is inspired by the worship of ancient trees. "I wanted to turn such beautiful ancient belief in a tangible medium of expression." The results are a series made through light painting at night and long hours of exposure. While the aperture was open, Sugiyama would move colorful flash lights around for anywhere between five and 20 minutes to get the desired effect of vibrant trees illuminated in a desolate landscape.
If you would like to participate in the next A' Design Award and Competition, get an early bird discount on April 27 – 30, 2017.
SPONSORED POST
Images courtesy of A' Design Award and Competition, 
Copyright respective designers and artists.