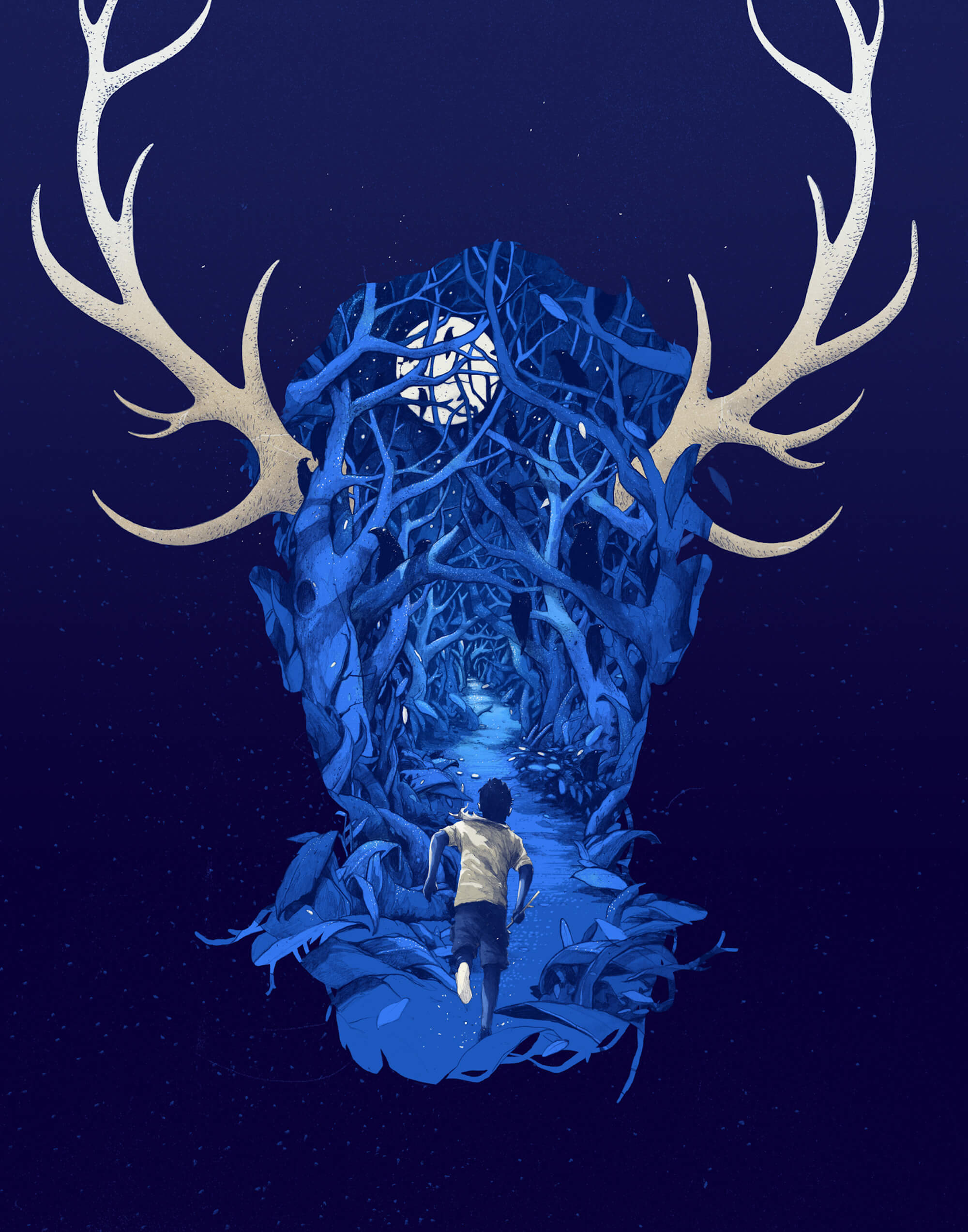 In early 2016, we selected a number of illustrators whose impressive works had already caught our eye. We've continued the tradition for spring 2017 and are equally as wowed with what's been produced so far.
With so many tools at a creative's exposure—both analog and digital—the best ones have honed their techniques and married it with intriguing subject matter. The works featured here showcase illustration in many forms. From editorial pieces to personal series that depict dreams, foreign lands, and astrology, each artist uses their unique visual language to tell us a story. They beg careful consideration and to consider new scenarios. One notable is Novans Adikresna, who has created a desolate land off Earth. Using strong directional lines (and even some animation), the illustrator transports us to a world far, far away.
This illustration by Simon Prades appears on the cover for the book "Bone Jack" by Sara Crowe.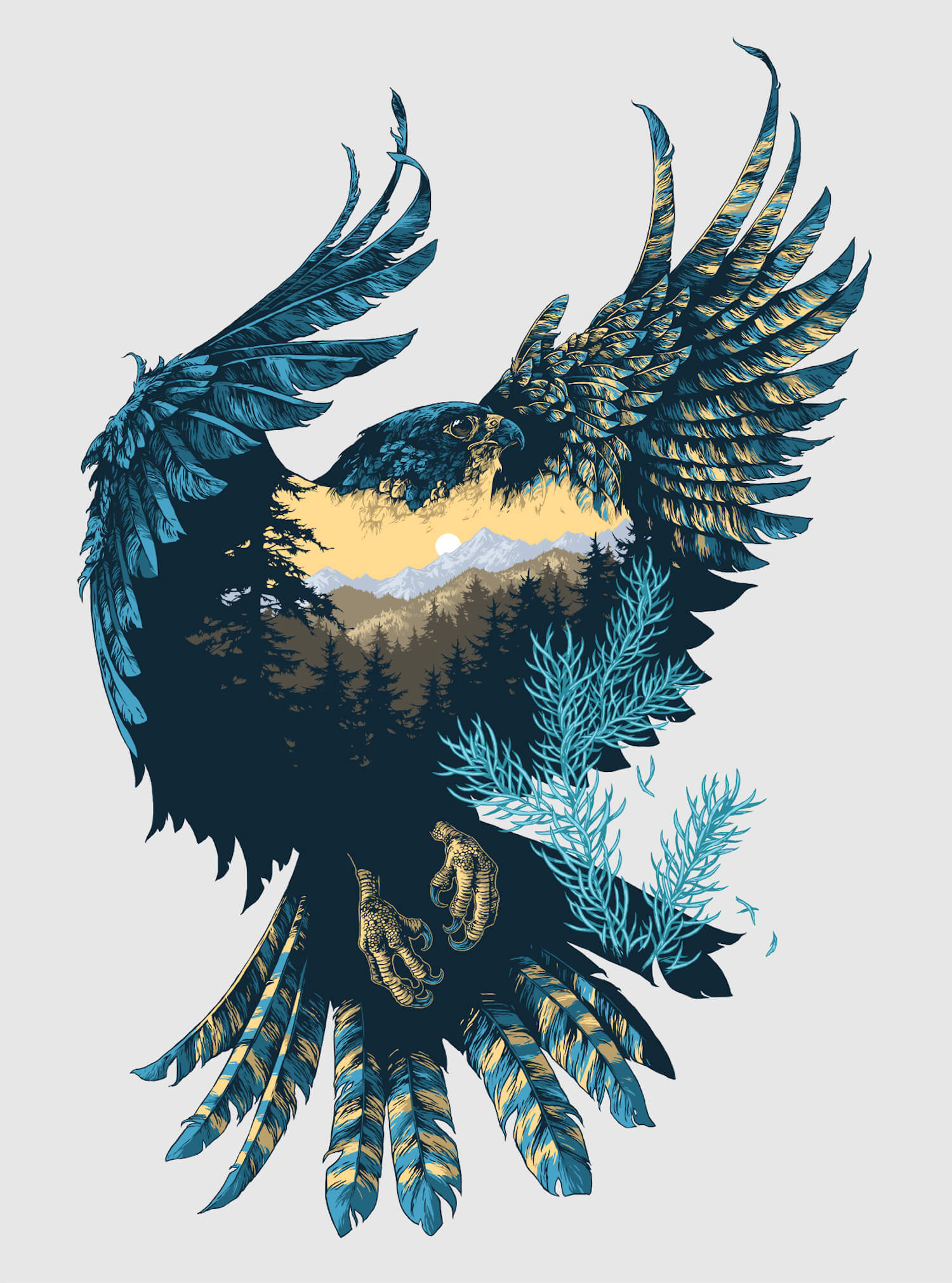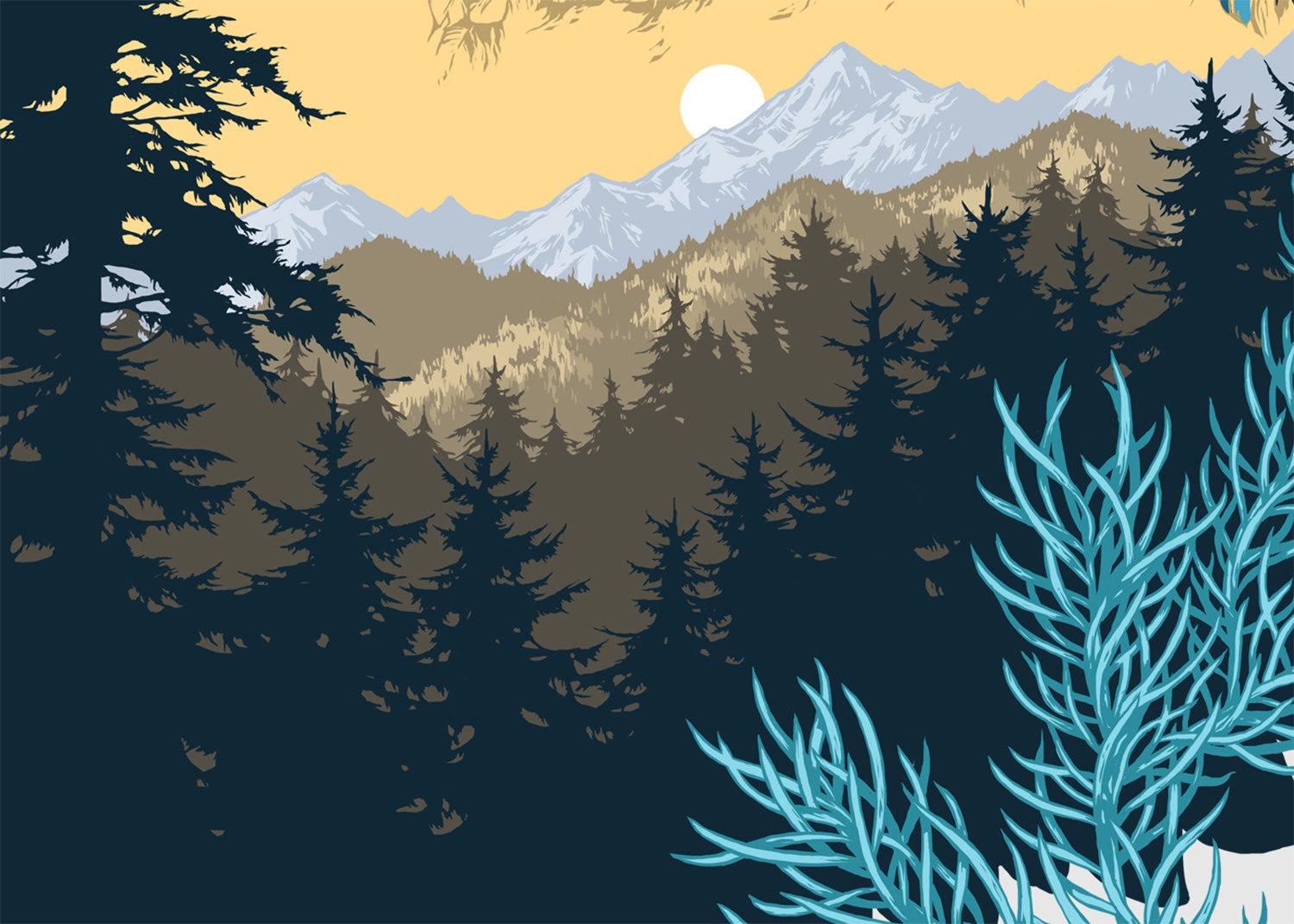 Ivan Belikov is "passionate about details," a fact that's evident in his "Siberian Character" series.
Ivan Belikov
Ivan Belikov writes that he "combines modern influences with what is barely affected by time—nature motifs." After all, they never go out of style and offer a myriad of potential symbolism. This piece plays with the double exposure effect that's popular in photography. It's part of his "Siberian Character" series that depicts the "masters of Siberia," including the Altay peregrine, Siberian tiger and Taiga bear.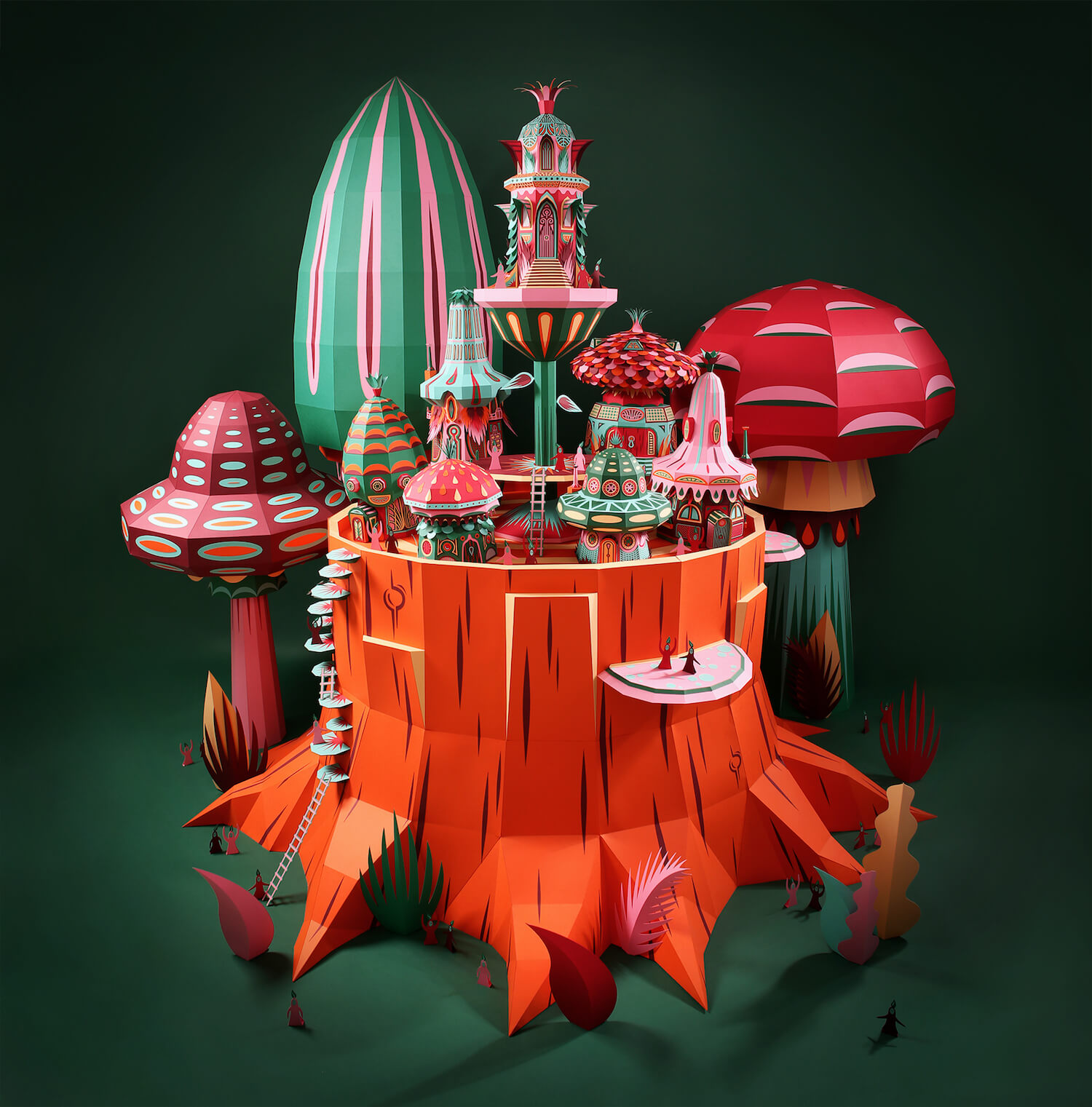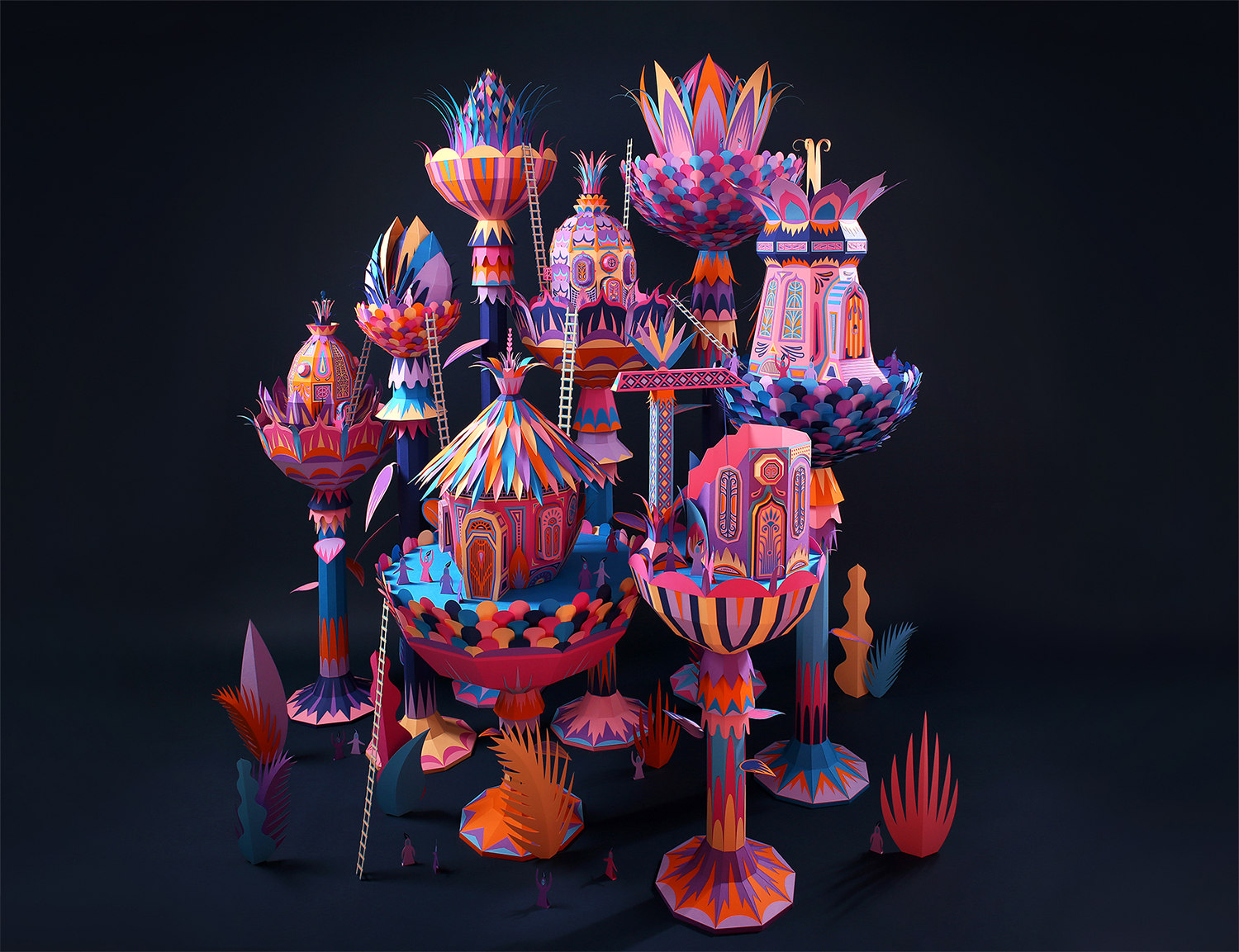 Zim & Zou were originally trained as graphic designers, but abandoned the computer in favor of tactile materials.
Zim & Zou
French duo Zim & Zou (individually, Lucie Thomas and Thibault Zimmermann) have gained massive popularity over the years for their creations that blur the line between illustration, art, and craft. One of their latest projects is called "Forest Folks" and is a series of displays created for luxury brand Hermes. The giant tree trunk and surrounding fungi is inhabited by tiny characters, which were all created by tangible materials—most notably paper. They explain, "Paper inspires them for its versatility, infinite range of colors and unique textures. The flat paper sheets turned into volume are giving an installation the poetry of ephemeral material."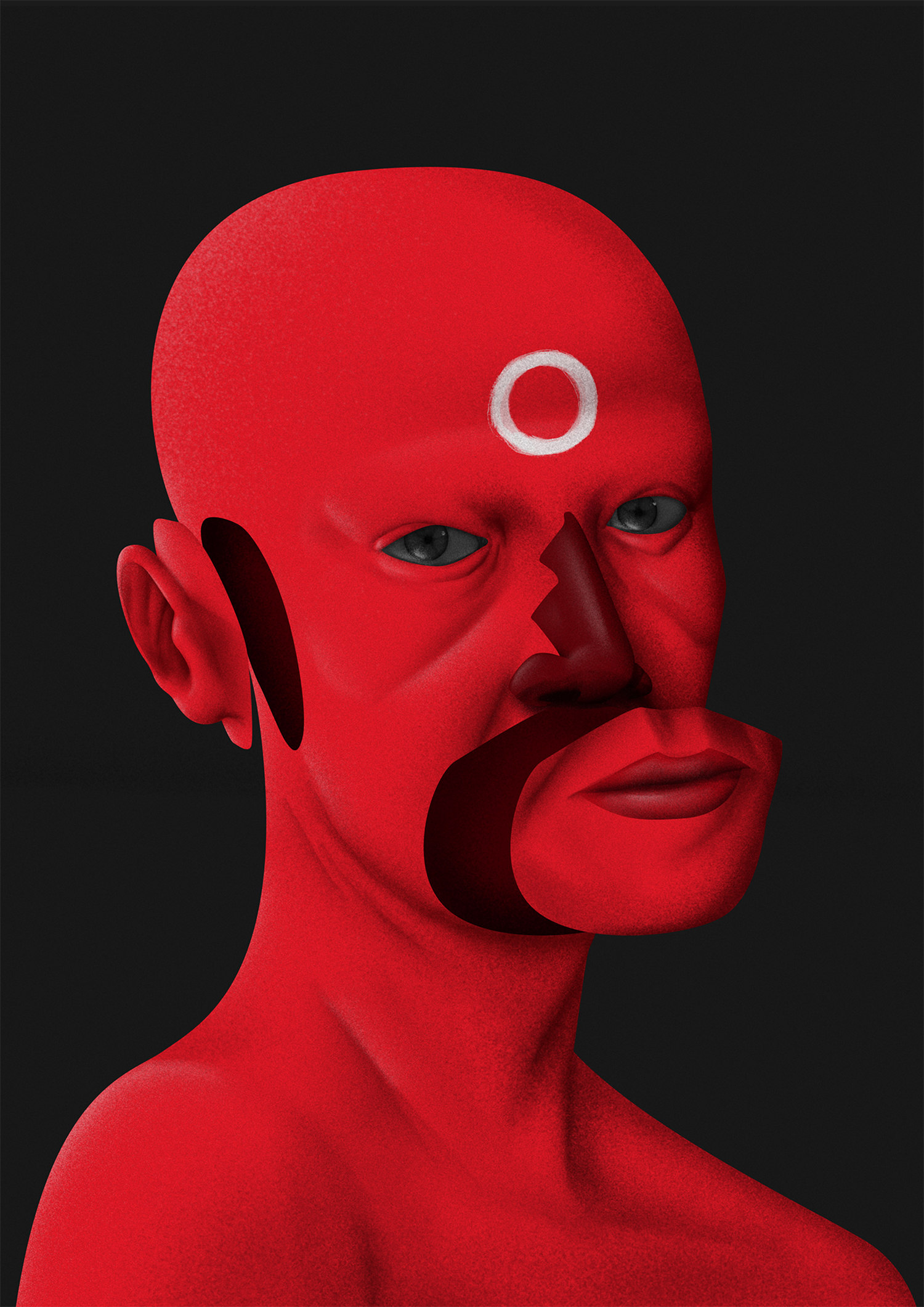 Murat Miroğlu calls "Burden" the "dark side of the loop."
Murat Miroglu
Visual artist Murat Miroğlu, one part of the creative studio Halt, produced this series simply titled "Burden." "Dreams," he writes, "are even more real than what we've lived." The striking portraits feature contorted (and fractured) faces bathed in vibrant colors, and they're reminiscent of strange nightmares that you just can't shake because they feel so life like. They promise to live in your subconscious and plague your mind as you sleep—and even after you wake. To create this haunting aesthetic,  Miroğlu used a Wacom Cintiq using Adobe products. Miroğlu showcases a short work-in-progress on Behance.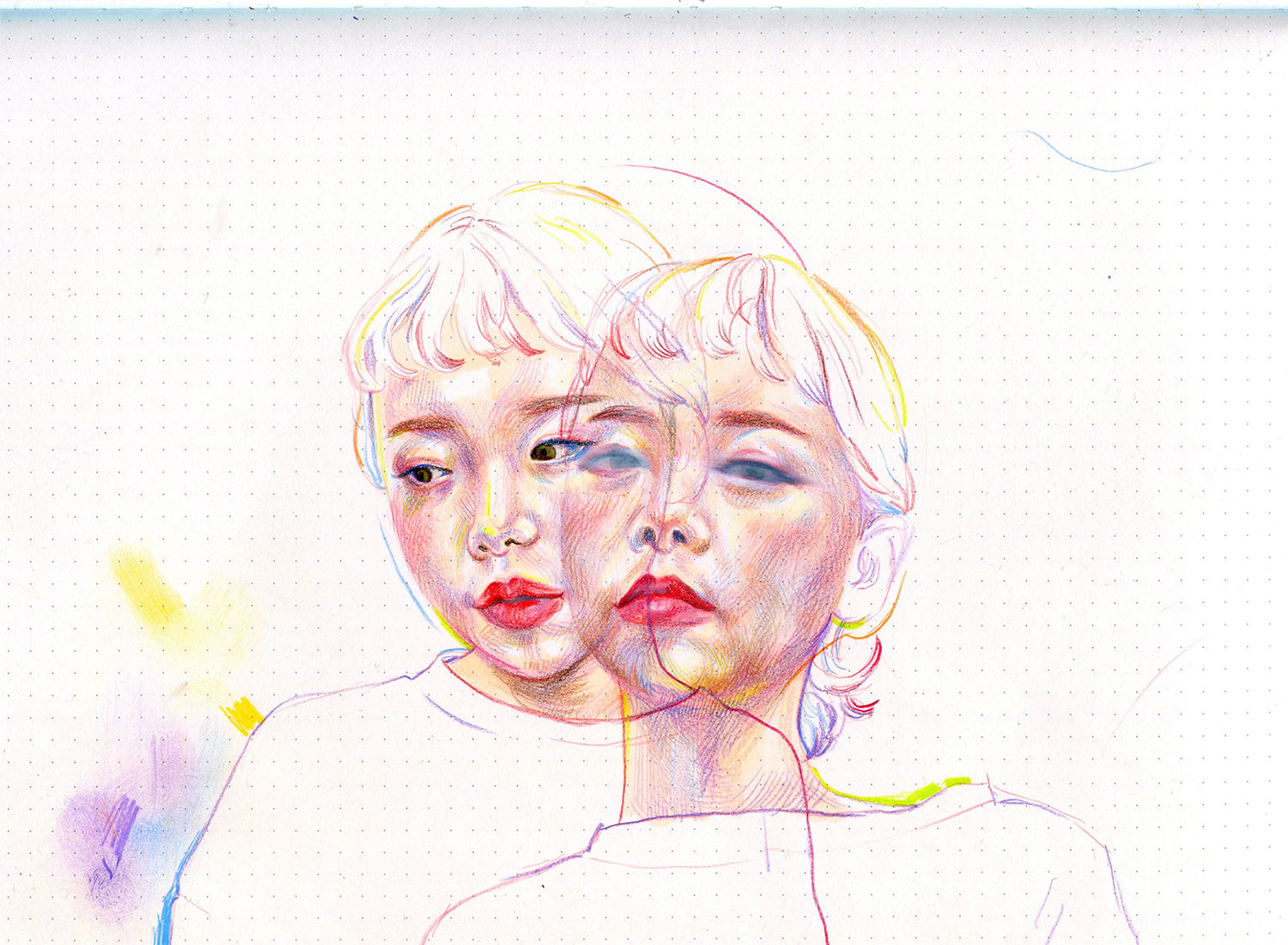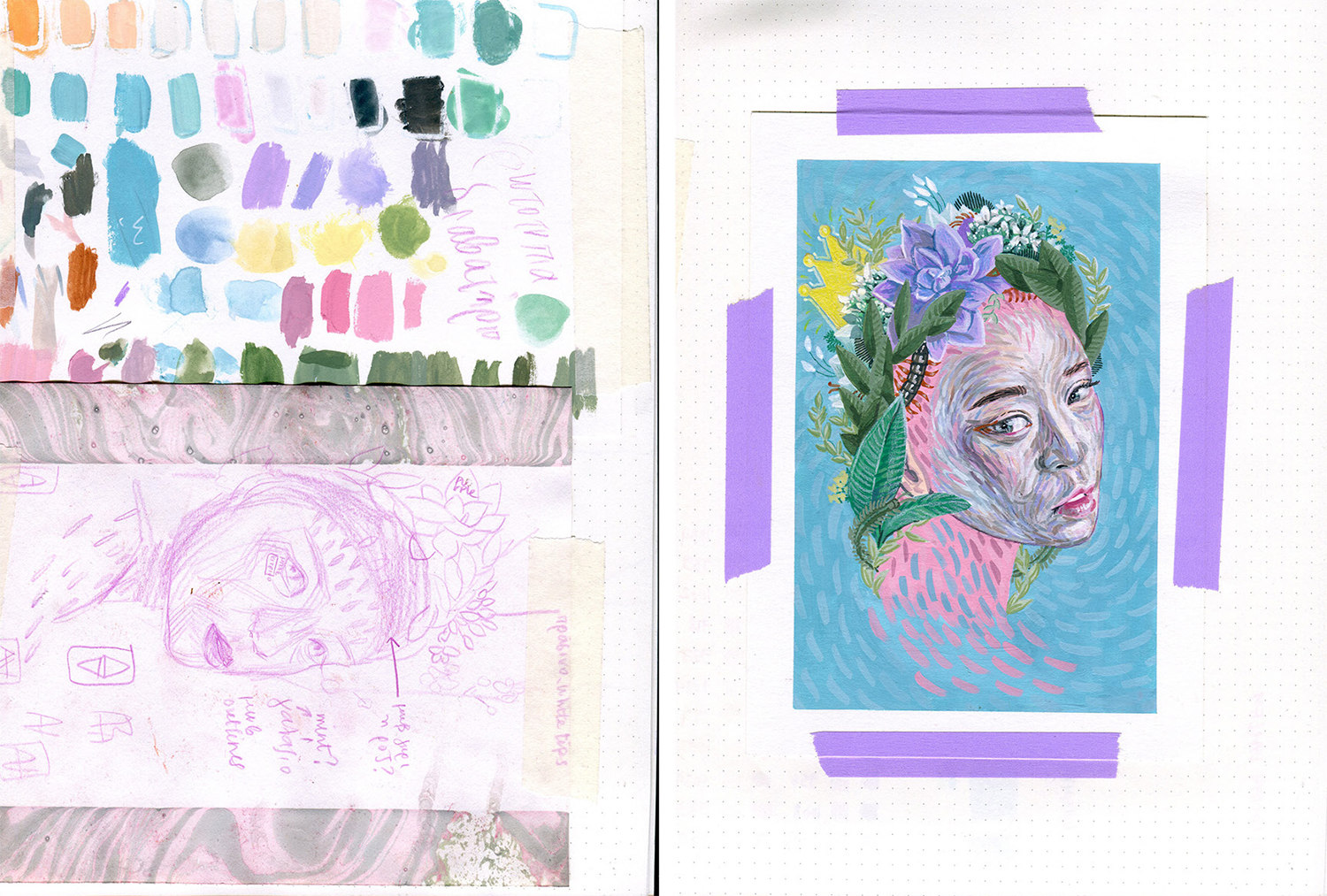 It's only a few months into 2017, and Analisa Aza has filled up many pages in her sketchbook.
Analisa Aza
While many people fill their sketchbook pages to the brim, illustrator Analisa Aza takes a more measured approach. Her dot-gridded spreads showcase small drawings of colored pencils, graphite, and gouache that are surrounded with loads of blank space and some color theory. Next to detailed renderings, Aza has neat swatches of hues that help her build palettes and create the multicolored portraits like this one.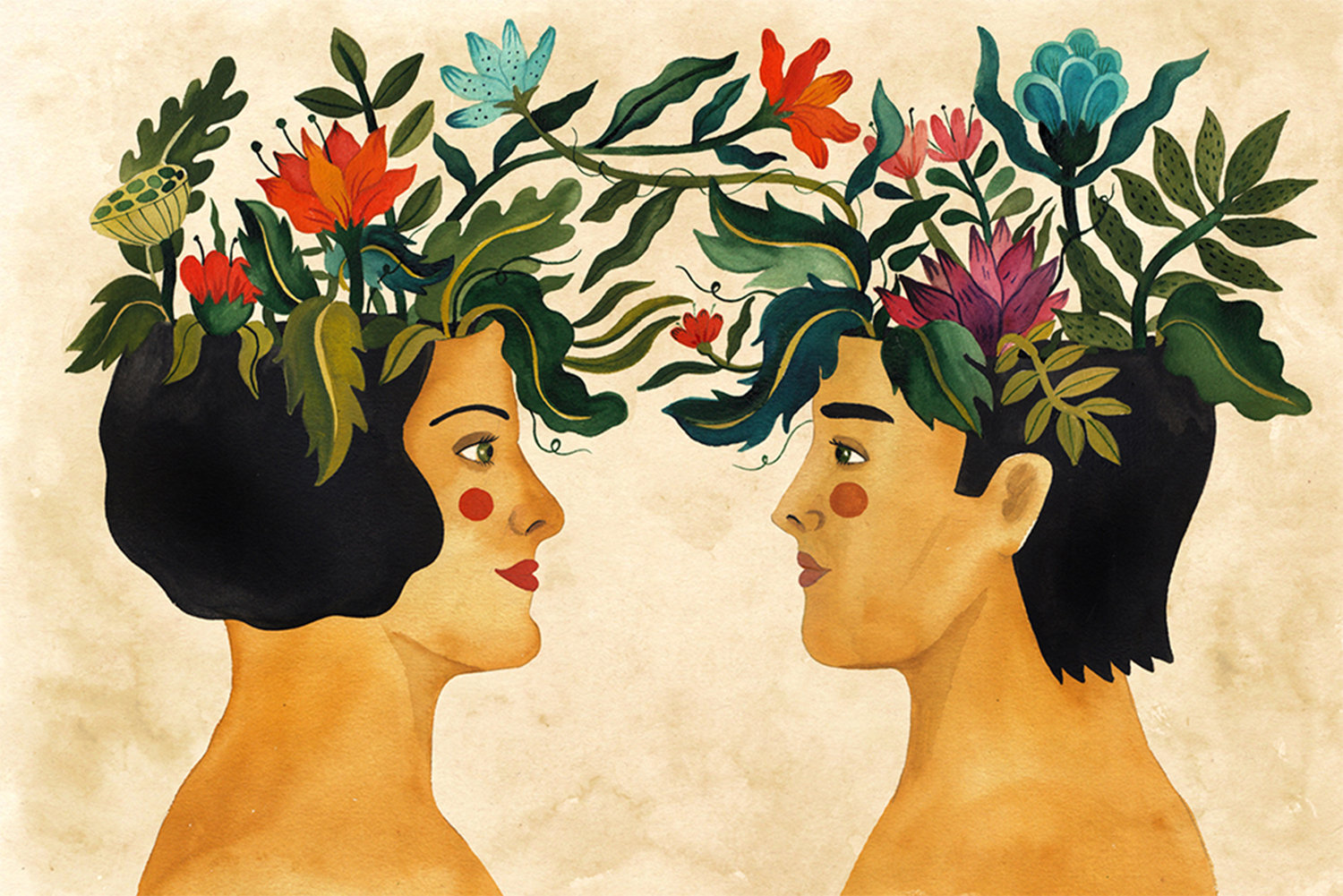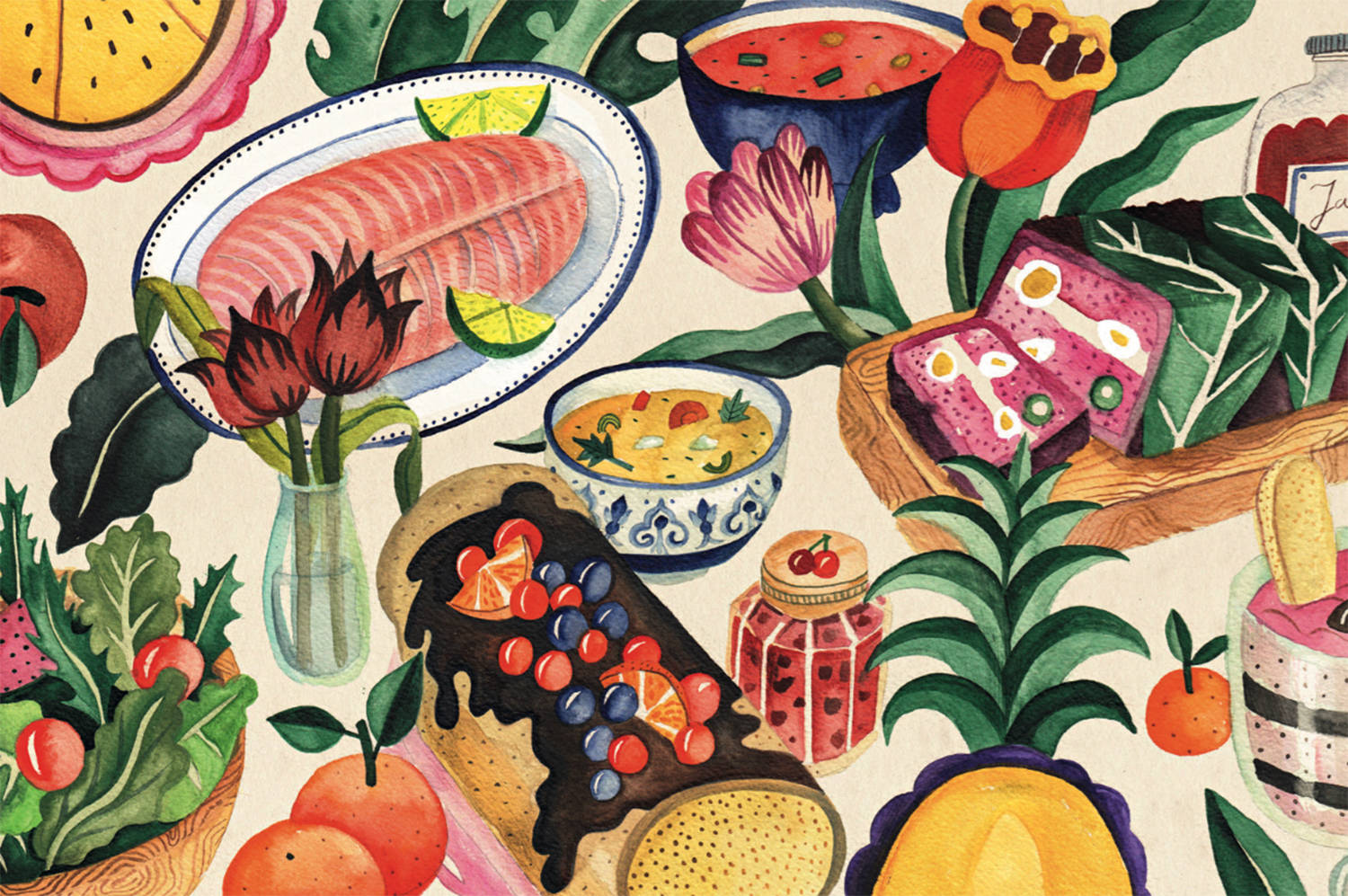 In addition to editorial illustrations, Aitch has also created a card game with her work.
Aitch
Romania-based illustrator Aitch has gained a large following over the years for her colorful, folk-inspired works that aren't afraid to celebrate their darker side. With one of her latest illustrations, which graced the cover of Soho House, she fuses her vibrant florals into the heads of a man and woman. They're accompanied by the tagline, "Let's Start Over: Exploring fresh ideas for the year ahead." Once you're drawn in with Aitch's dazzling visuals, the article also features her flowers seemingly growing across the page and telling us "five ways to feel better." Check out how she painted these pieces on her popular Behance page.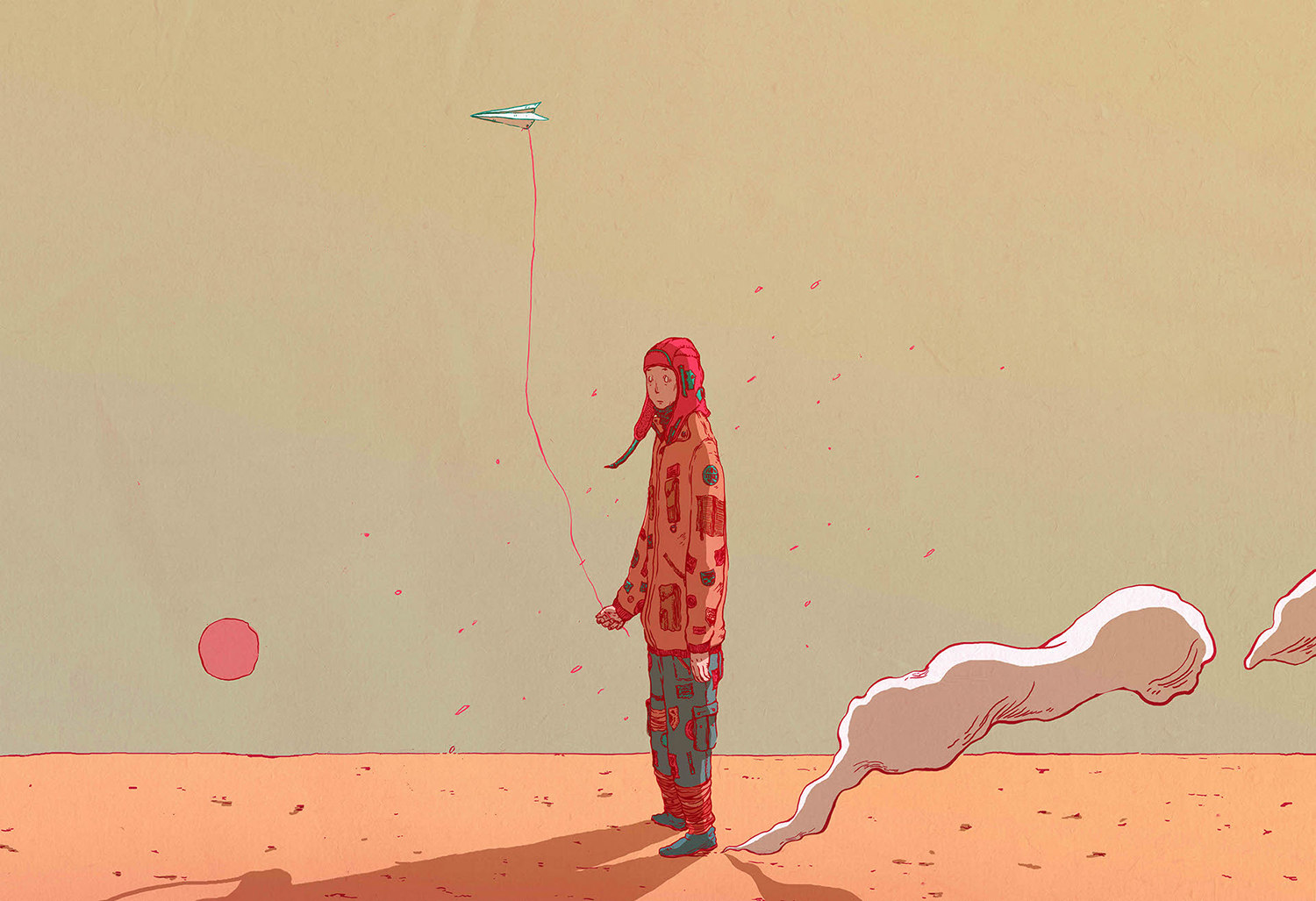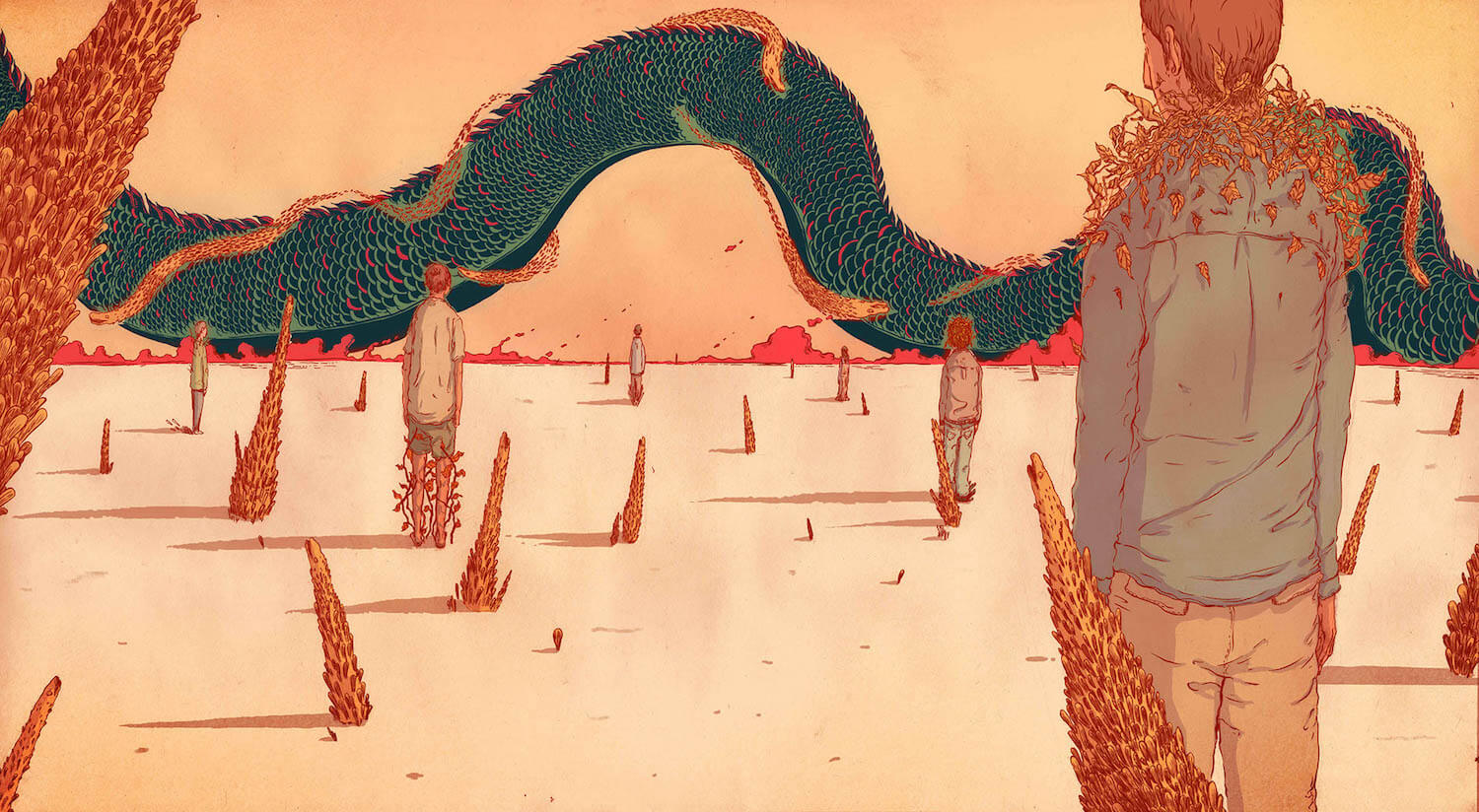 There's an area of Wenyi Geng's website called "doodle place" where it features sketches.
Wenyi Geng
Wenyi Geng was born in Japan, grew up in China, and now is in New York City studying at the School of Visual Art in their MFA Illustration as Visual Essay program. With a combination of hand sketching and digital art, Geng has created an intriguing piece called "Draaaaagon!" that asks more questions than it answers. We're left wondering who these people are, staring at the giant scaly body that slithers by. Geng has provided us with just a taste of the story and makes you eager to find out more.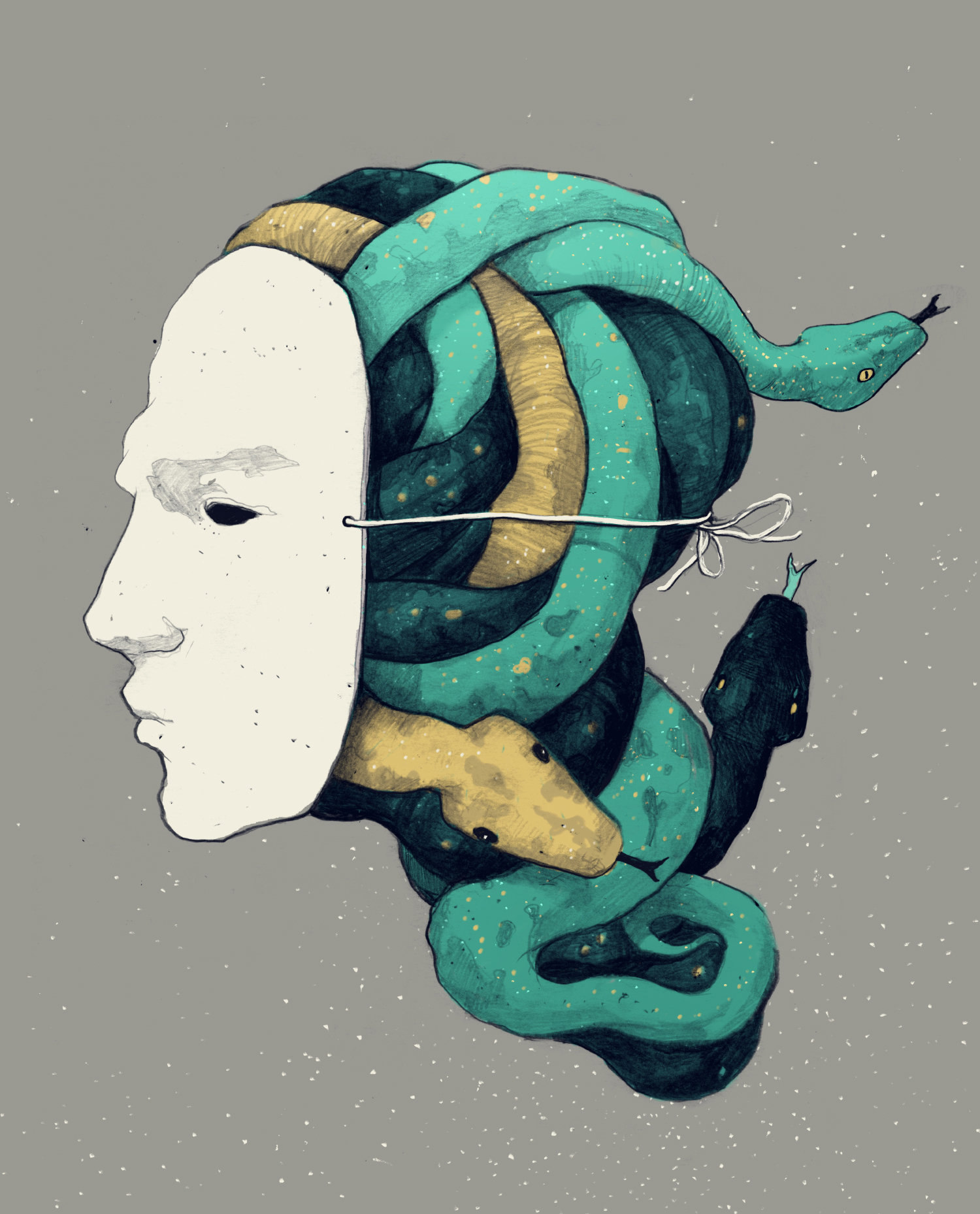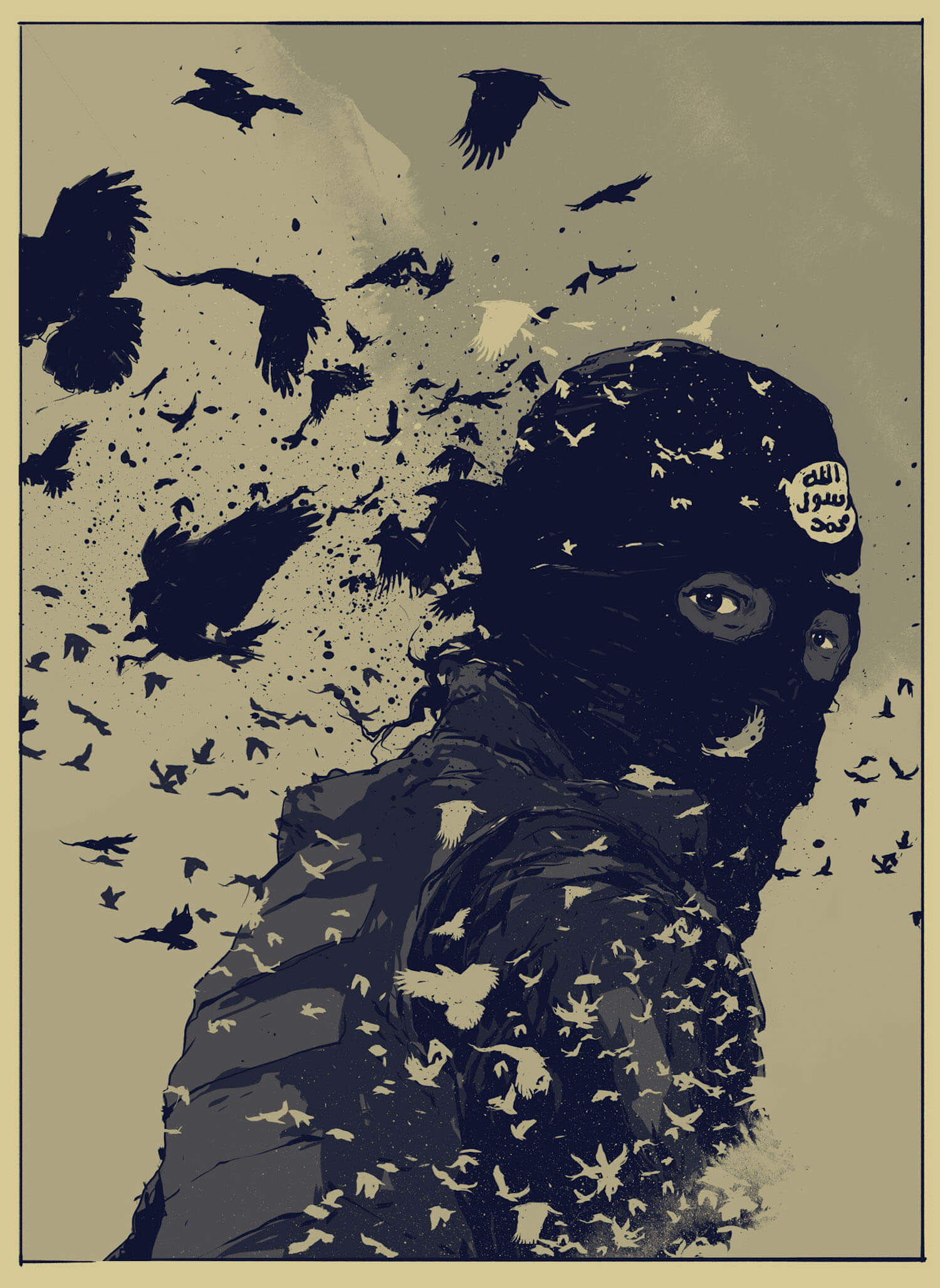 The bottom illustration by Simon Prades represents the "fight against Isis and its aftermath."
Simon Prades
Simon Prades originally made our 2016 list for coolest illustrations. Since then, he's continued to create work for many editorial clients including The Atlantic, Politico, and Penguin Random House. His style is a compelling combination of analog drawing and digital coloring to give his pieces a polished look and feel. Here, just a couple of tan hues and dark blues look distinctly like ink splatters.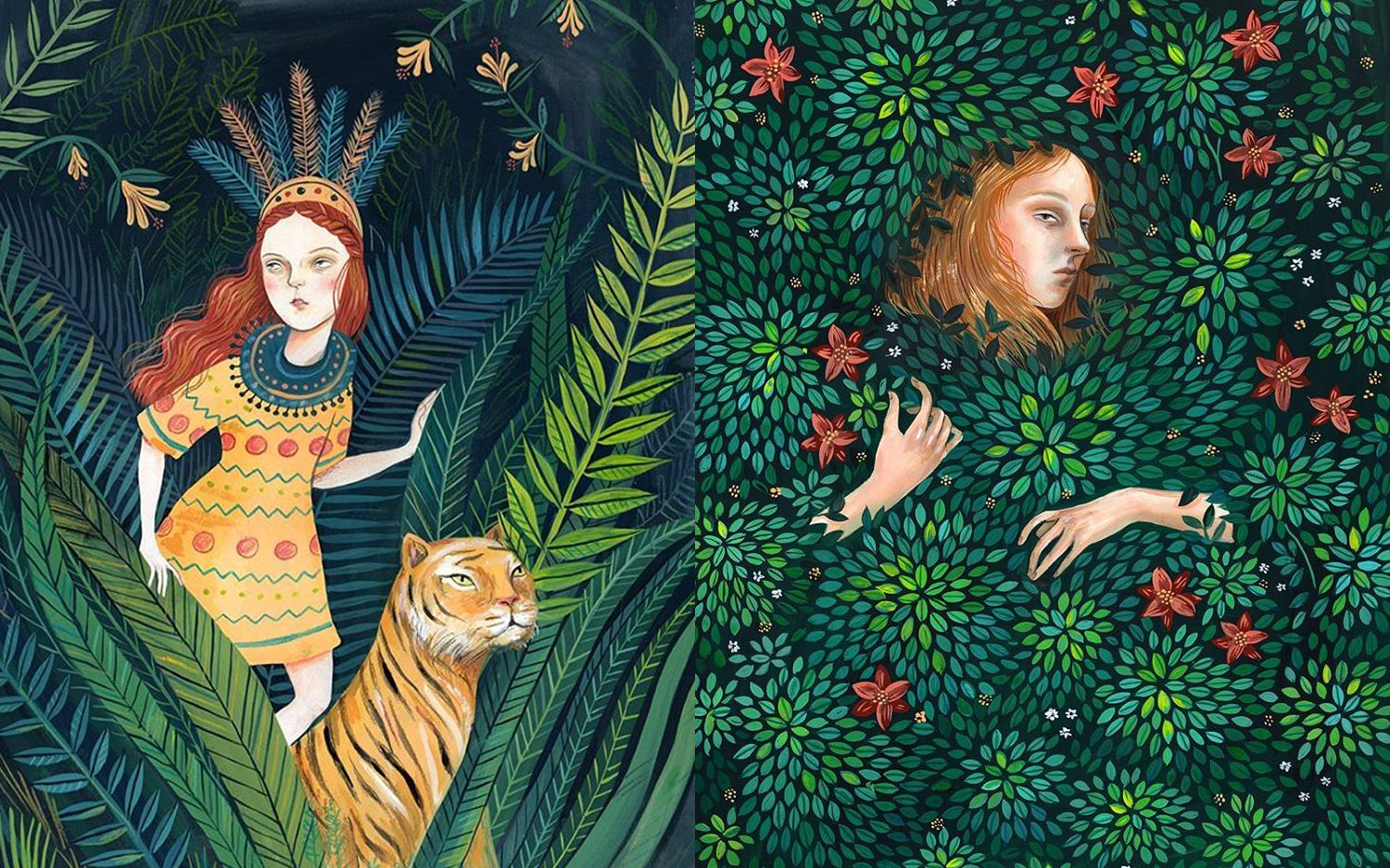 Lush landscapes are a staple in Helena Perez Garcia's work.
Helena Perez Garcia
London-based illustrator Helena Perez Garcia created "Wilderness I" and "Wilderness II" for the U.S.-based gallery Light Grey Art Lab. It's currently part of their show called "Dark Forest," which examines mysteries in nature. "The artwork," they say, "is inspired by some of the secrets, small wonders, hidden links, and creatures that lurk within the forest."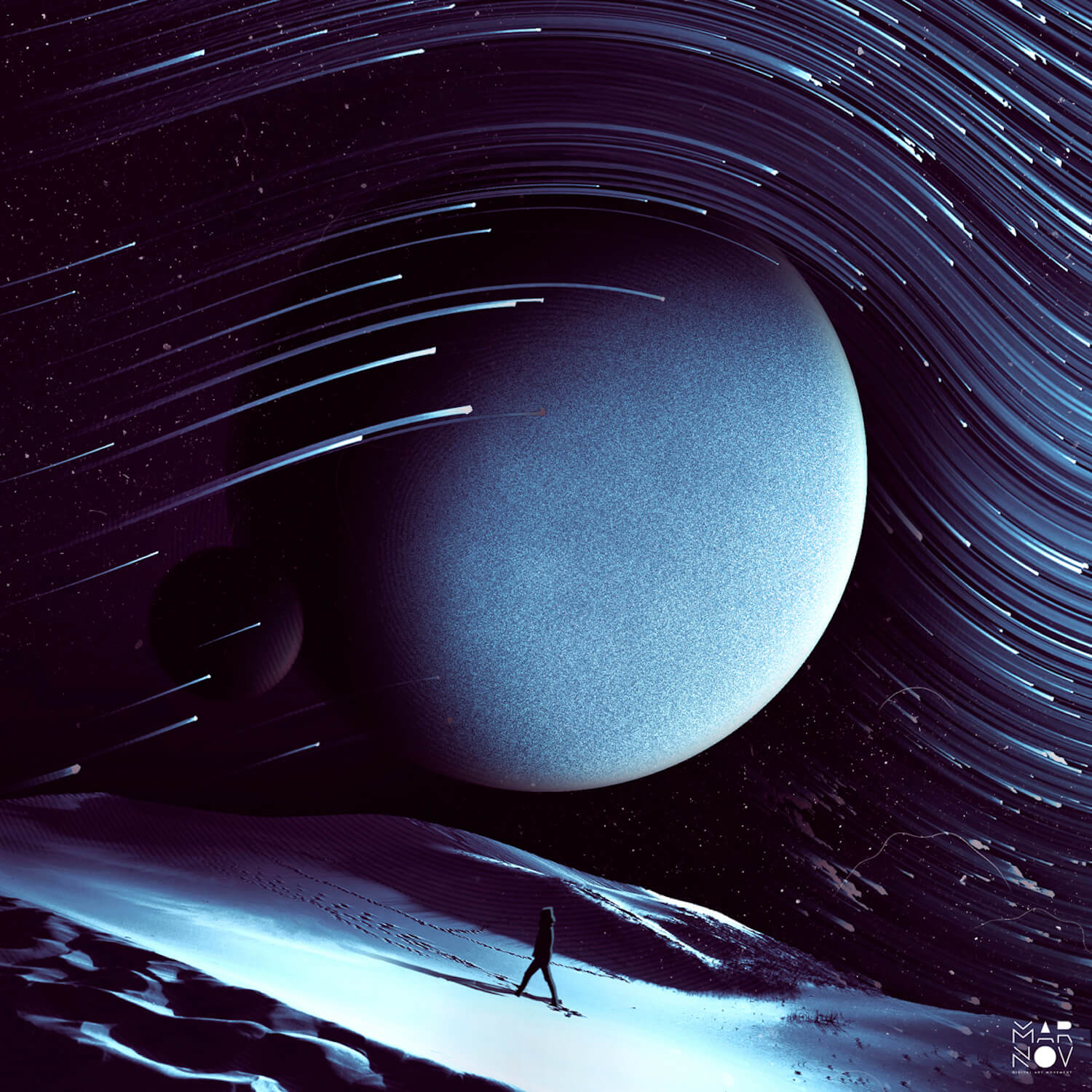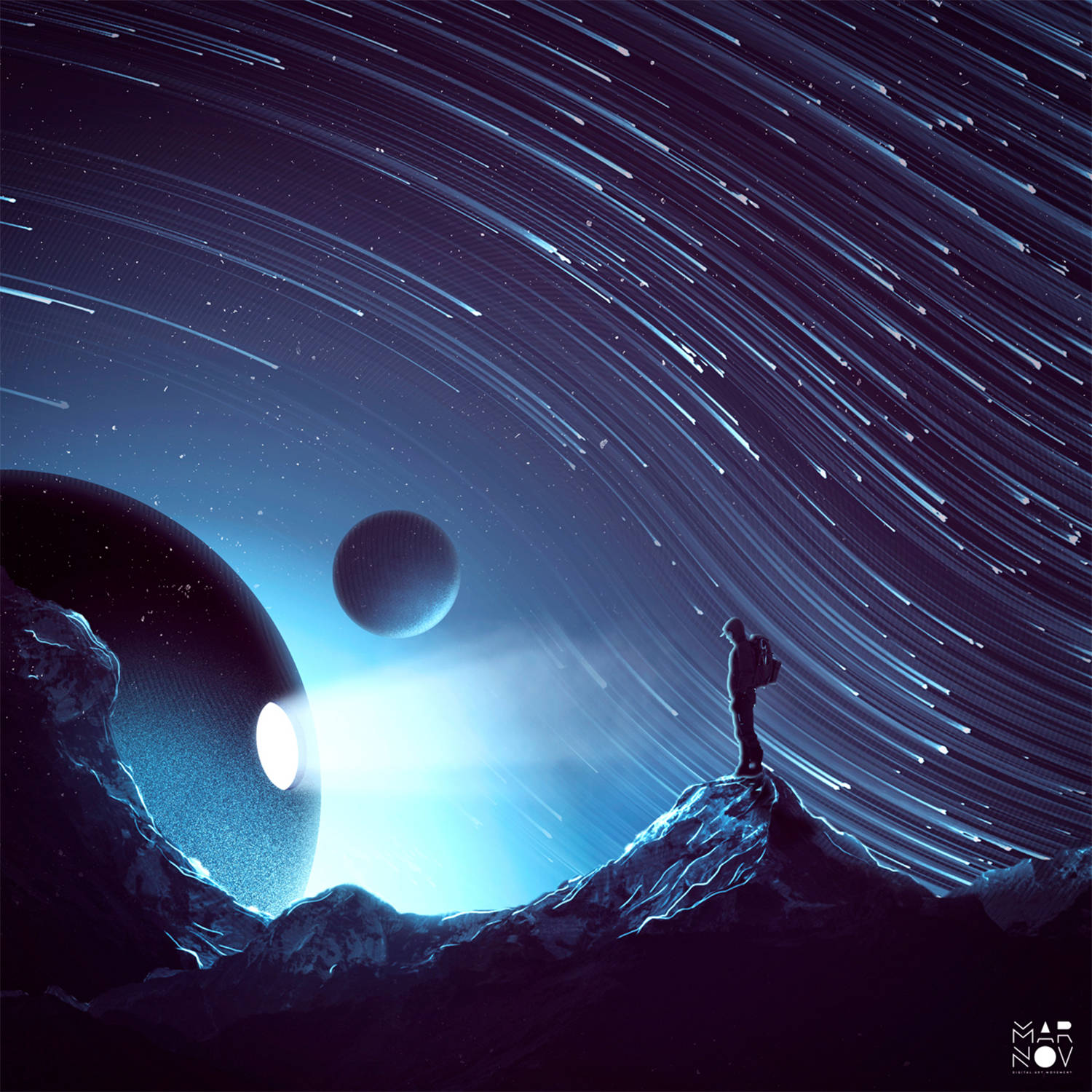 Despite much commerical success, Novan Adrikresna primarily creates personal works.
Novans Adikresna
With the exciting news of potential life beyond Earth, artwork about the cosmos seems more en vogue than ever. Novans Adikresna's series "The Voyager" conjures this sense of excitement with an explorer who treks across an undiscovered terrain. Stars shoot by the solitary scene, and this illustration begs to be animated. Luckily, Adikresna anticipated this and used the program Plotagraph Pro to bring the stars and ground in motion. The effect is stunning and will make you say, "I want to go there."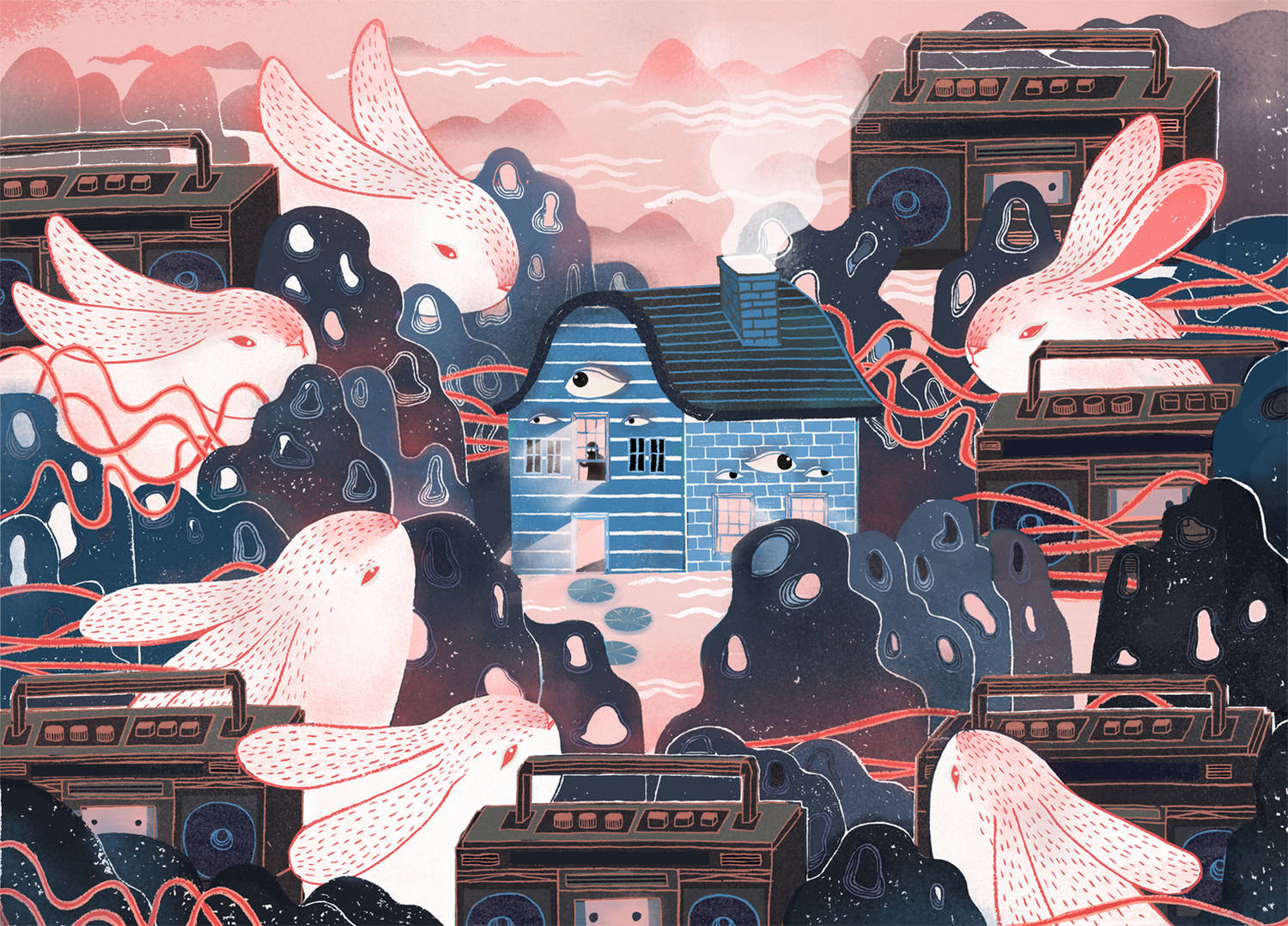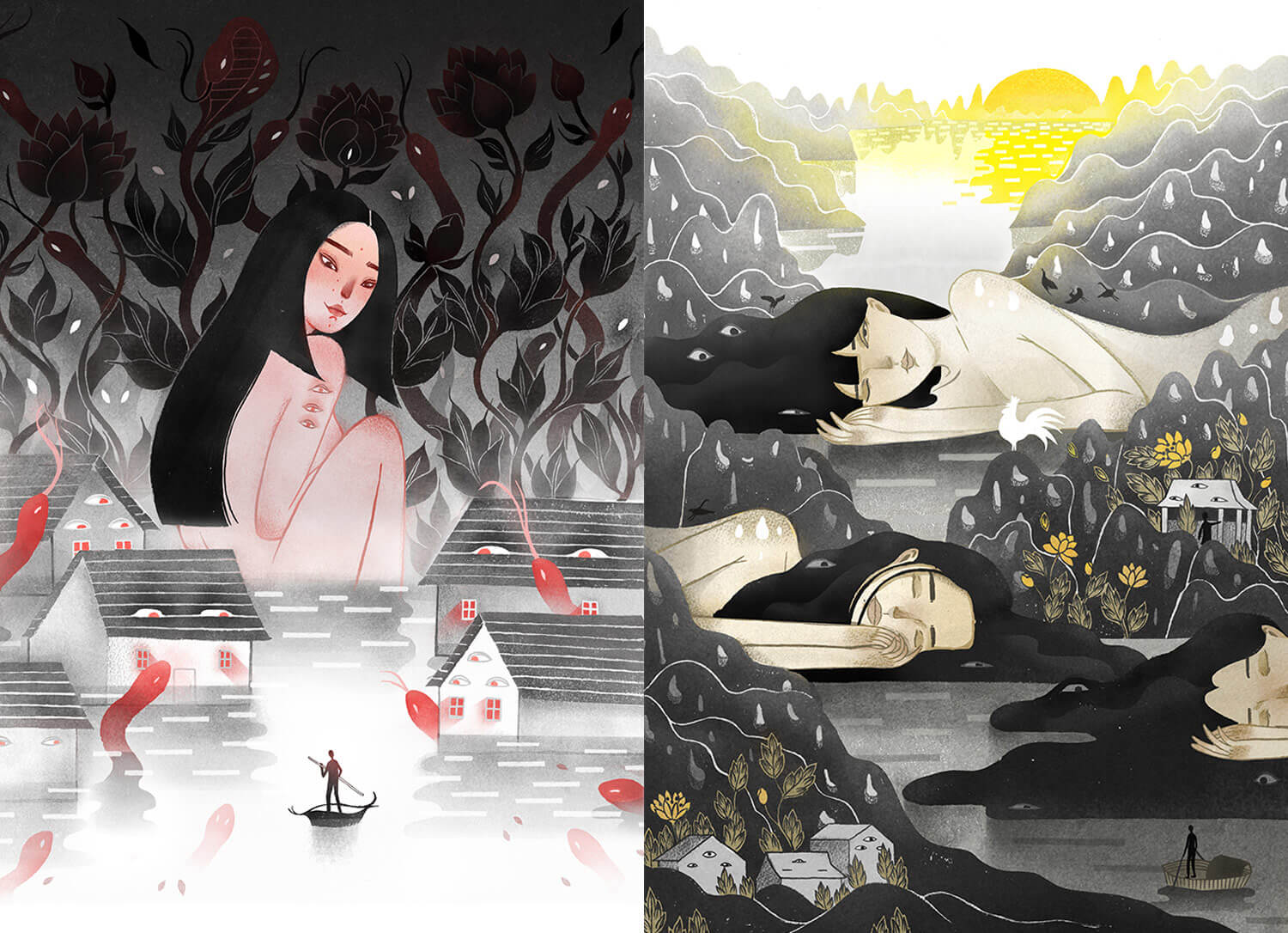 After getting her oil painting degree, Hannah Li came to the United States to learn illustration at the Savannah College of Art and Design.
Hannah Li
Born in China and now residing in the United States, Hannah Li uses her degree in oil painting as a way to give her digital illustrations a fine art feel. The bottom two pieces are part of her latest series, "Zodiac," in which larger-than-life women interact with the landscape around them. Though giant, they are benevolent towards their surroundings, looking on with a comforting gaze. With the title, it is obvious these figures correspond to the astrological signs—pay close attention to details to find the hidden animals.
Images © respective artists.