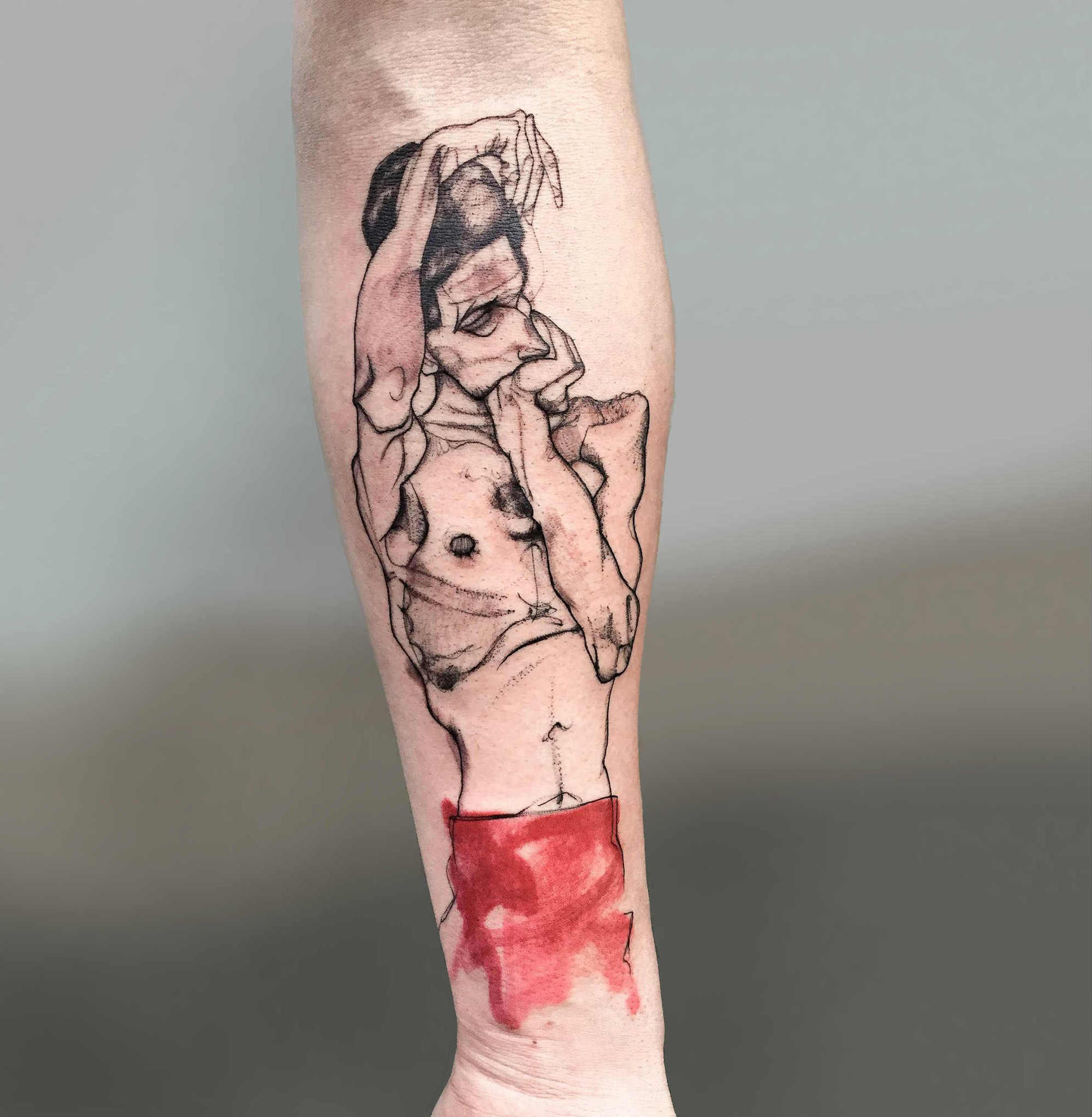 Egon Schiele normalized nudity, and it landed him in jail. Along with his mentor, Gustav Klimt, he was accused of peddling smut. He did enjoy drawing strong women who spread their legs with confidence, never shame. But he also loved casual nakedness, sketching people as they relaxed or dried their hair.
His figures were neither virgins nor whores, they were regular humans with animal bodies. Sexuality was complex, and taboos were uptight. For this point of view, Schiele was called a degenerate and a pervert. And when he ultimately showed some paintings to kids, he was arrested for soliciting a minor.
Tattoo reproductions of Schiele are everywhere. Maybe people see skin as the perfect place to protest sexual censors. Or, it could be that tattooers just know another misunderstood artist when they see one.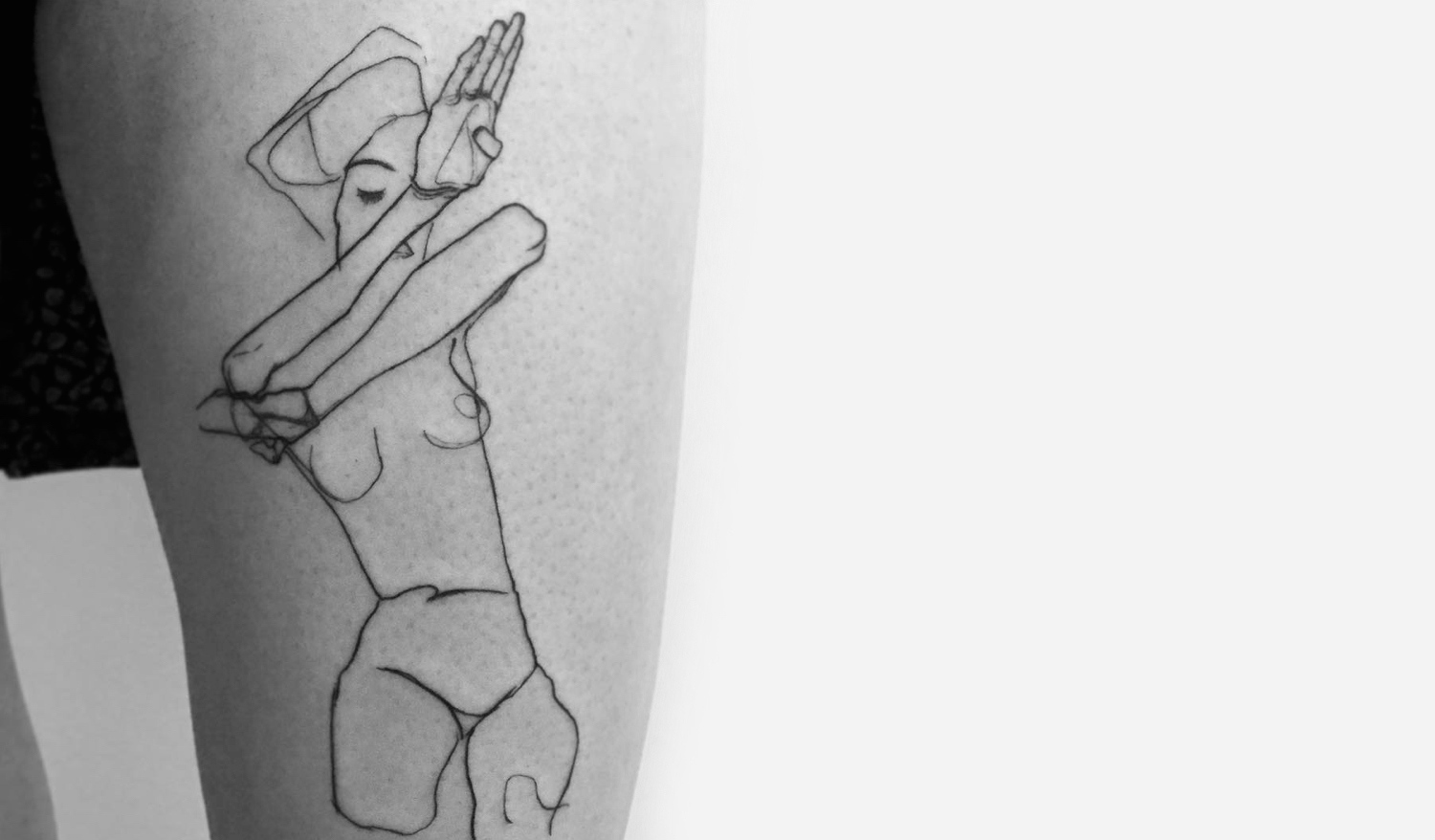 One of Schiele's many nude sketches is handpoked by Errance.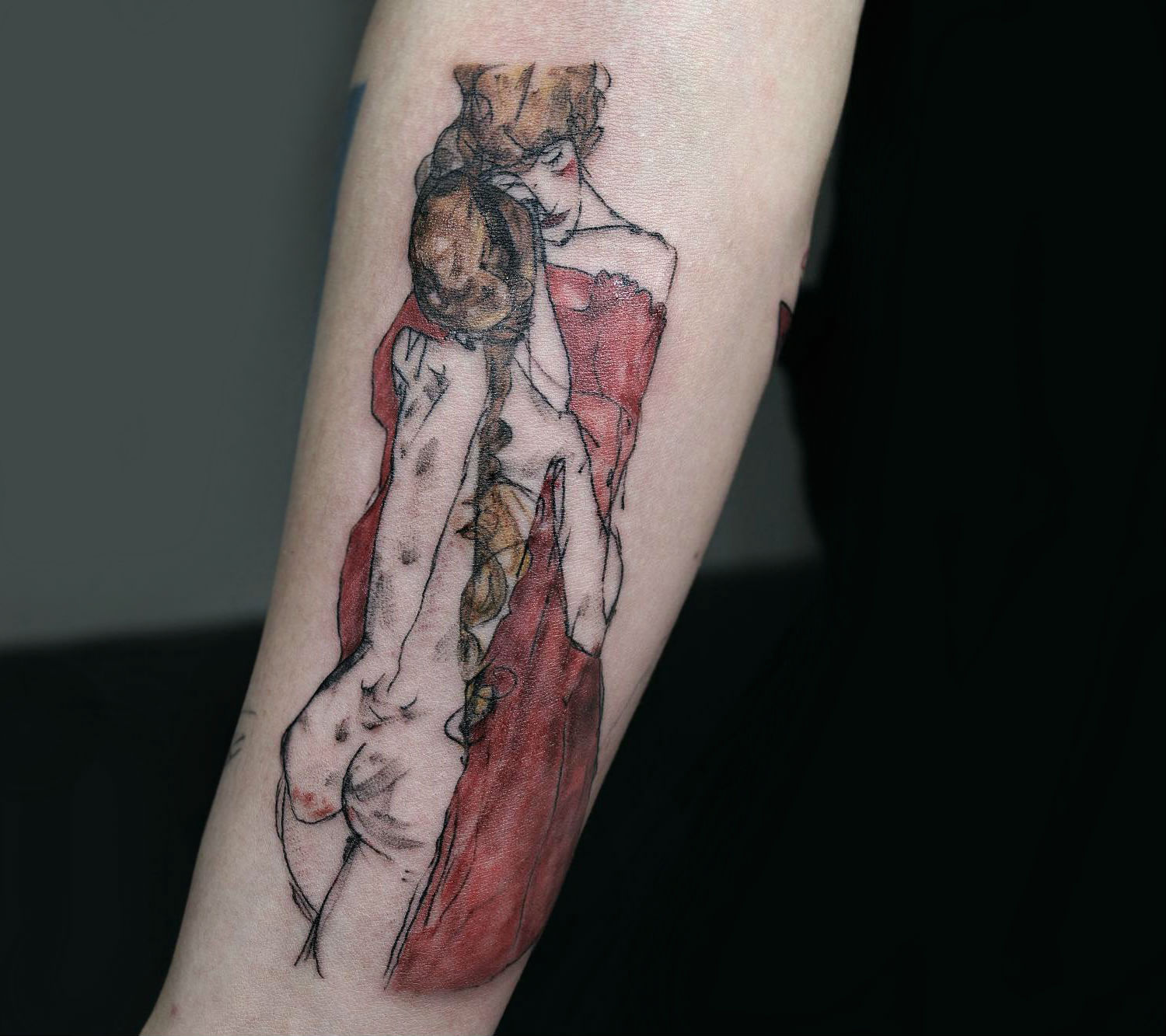 Korean tattooer Eheon matches "Mutter und Tochter," line for line.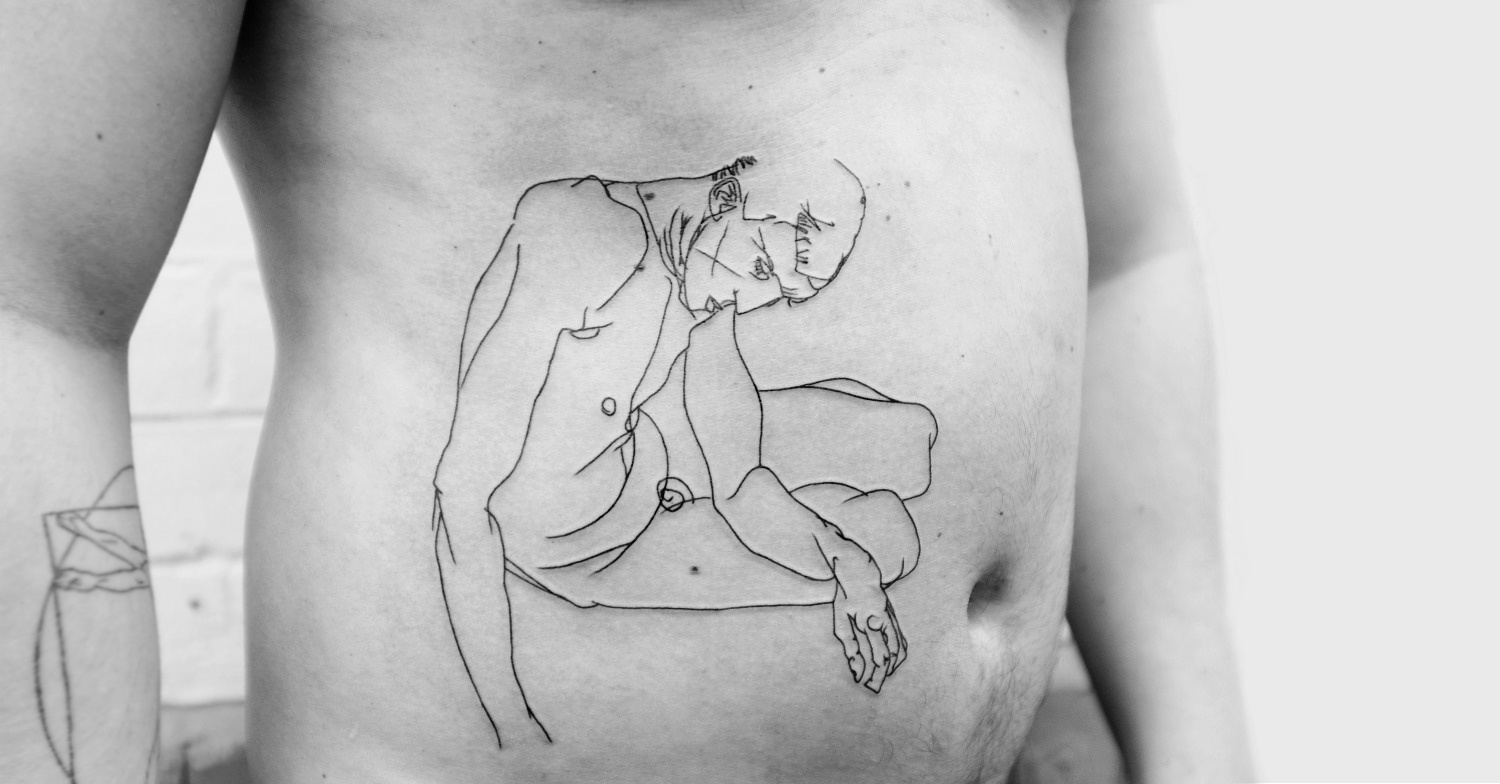 Georgie Harrison invites one nude man to embody another.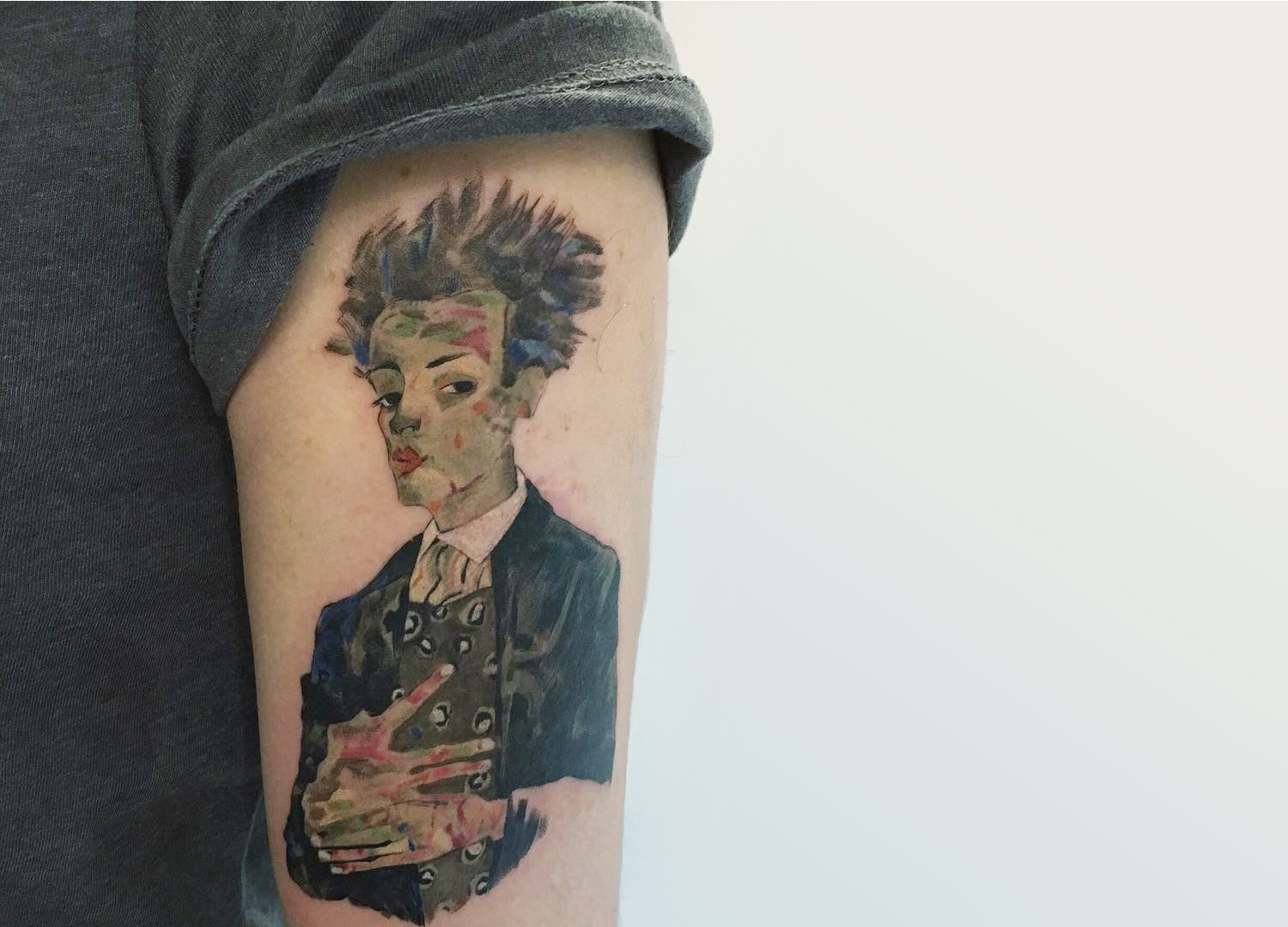 "Self-Portrait with Peacock Waistcoat, Standing" comes to life, by Rit Kit.
Errance modifies a classic coquettish motif.
Remova Zhenya opts for bold placement of "Self Portrait As St. Sebastian."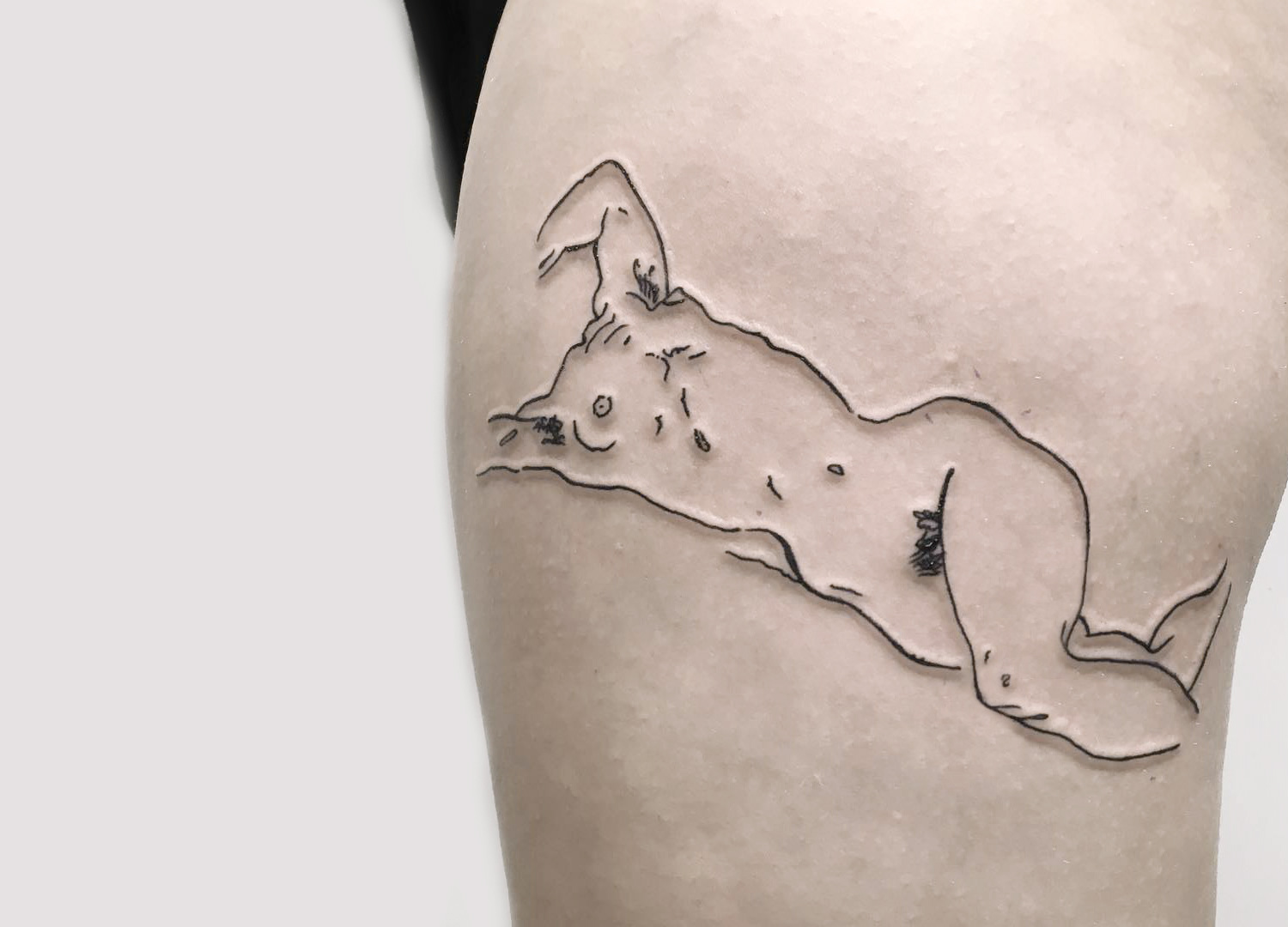 One of Schiele's reclining nude sketches finds a new home, by Mishka Mal.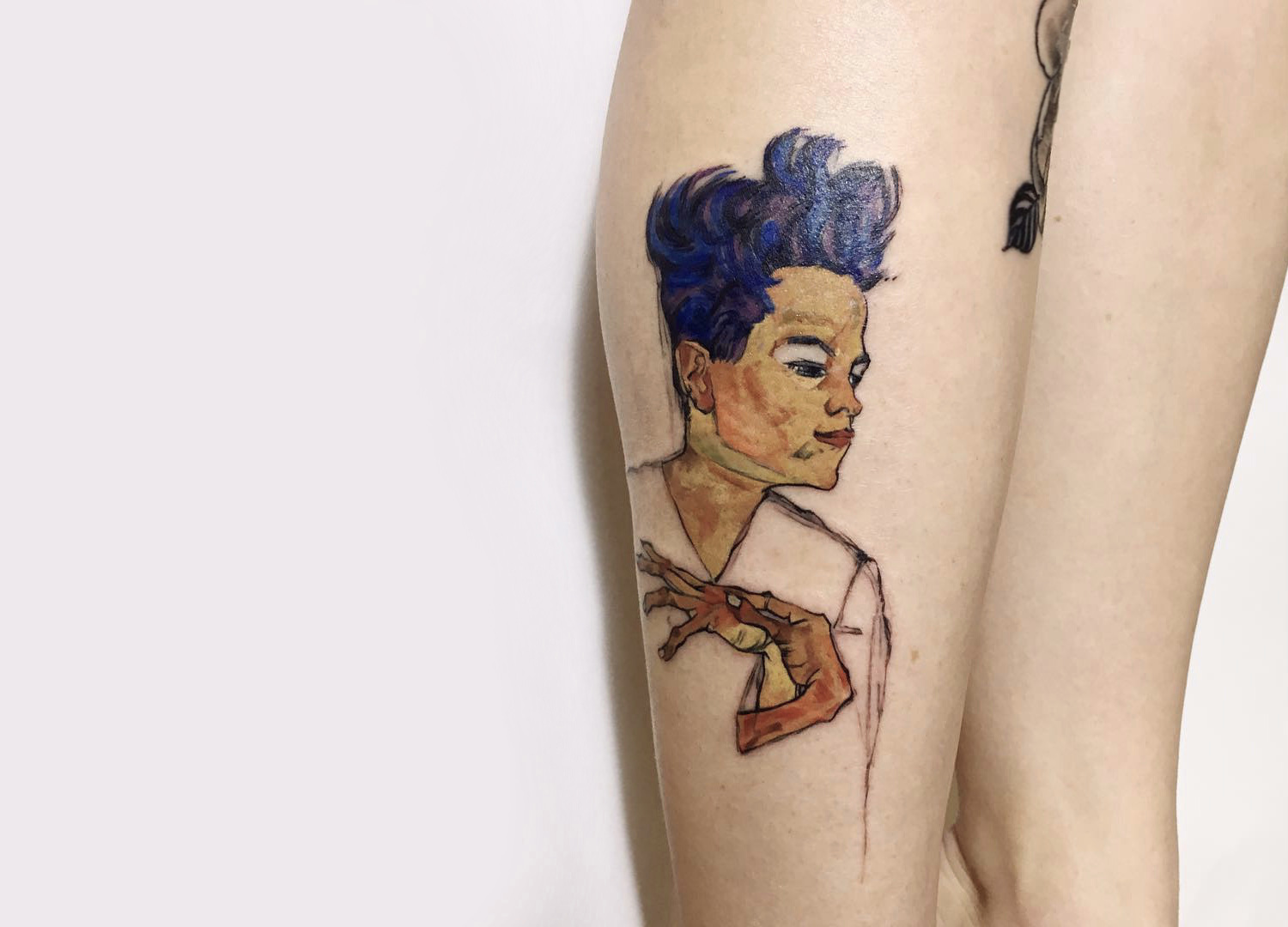 Rit Kit adapts Schiele's "Self Portrait With Hands On Chest" in full color.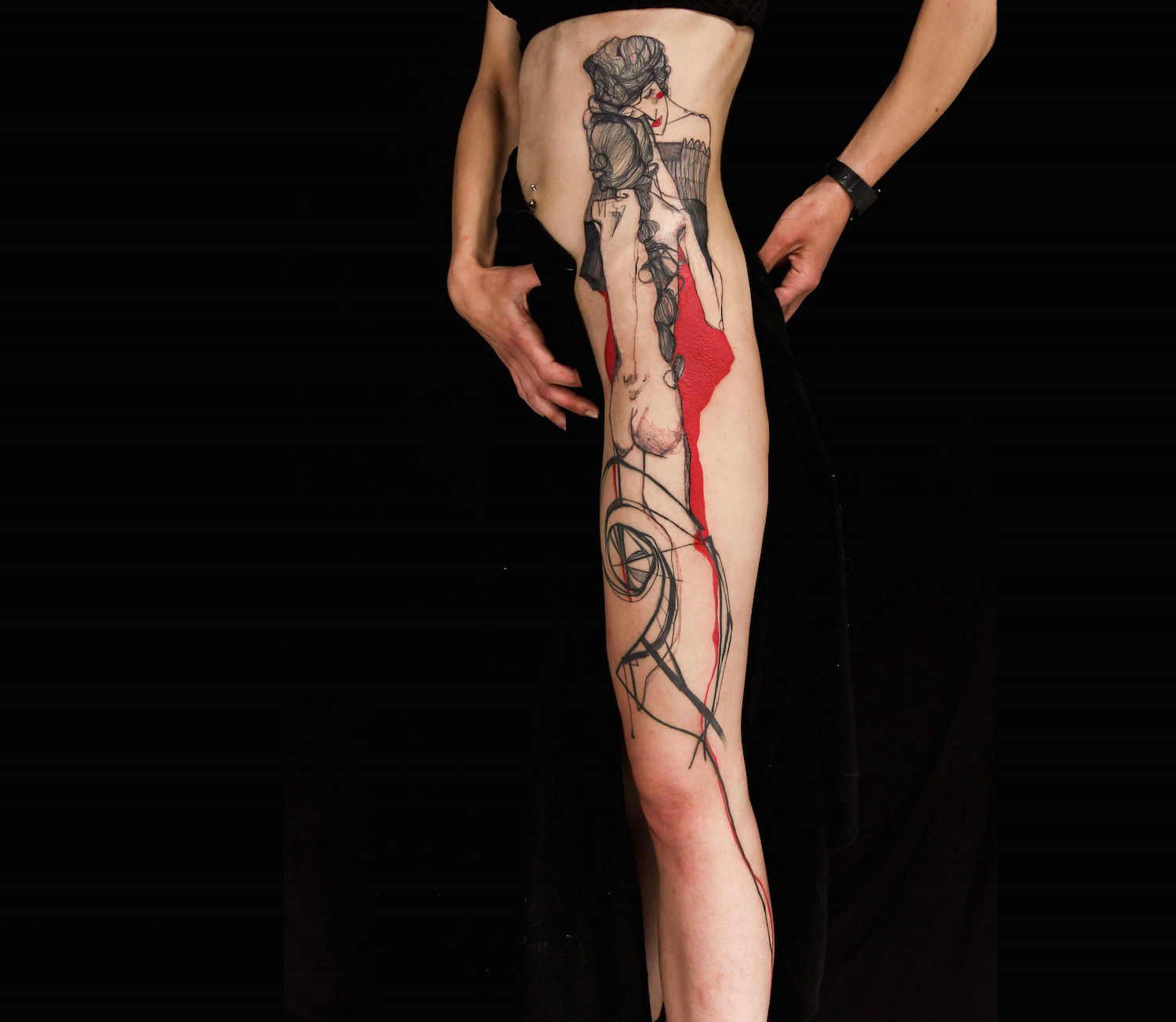 "Mutter und Tochter" stretches chest to knee, by Federica Stefanello.
Images © respective artists