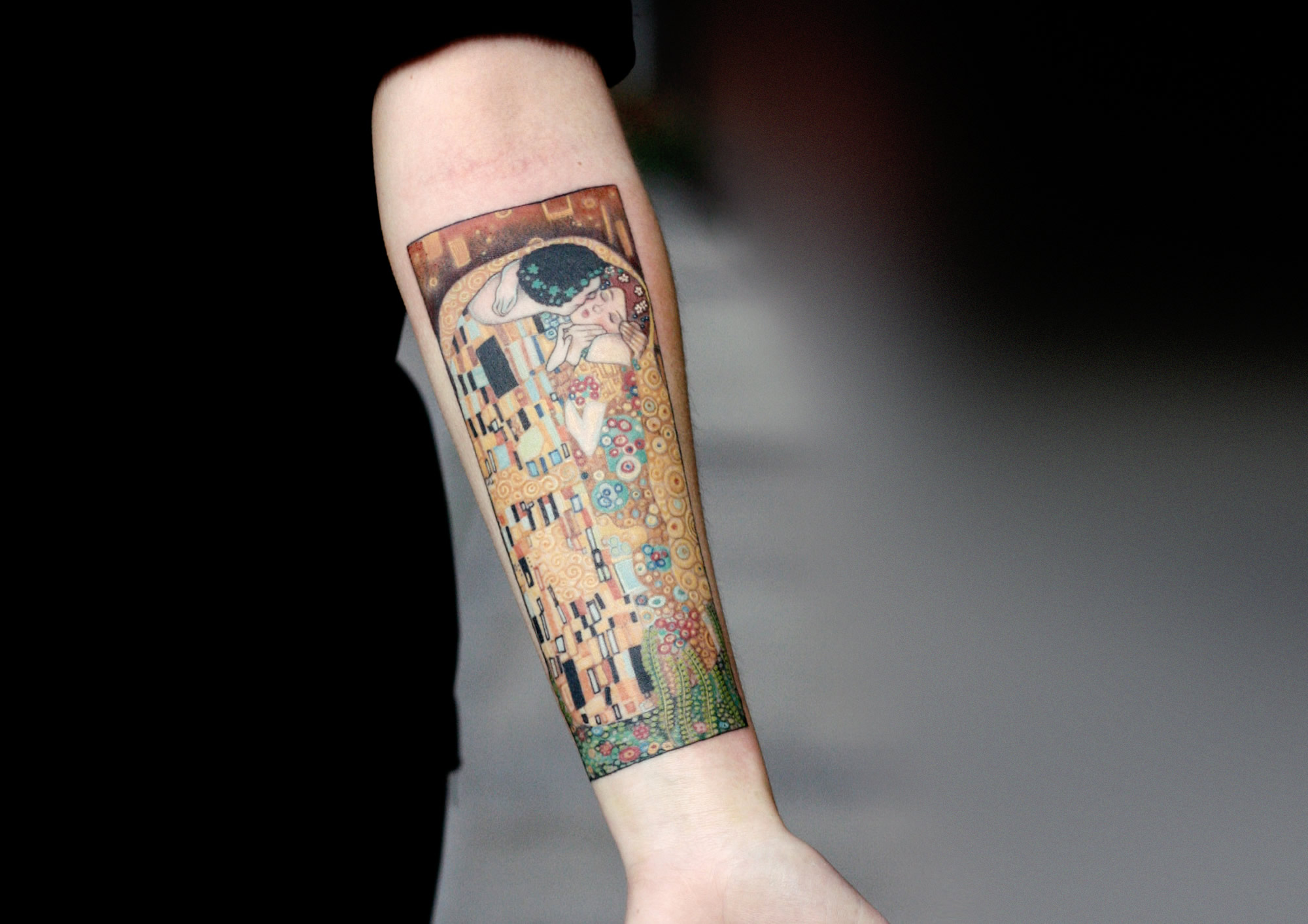 Gustav Klimt made porn. That's what his critics said, at least. Celebrated now for his work in the Art Nouveau and Symbolism movements, Klimt had a way of making people uncomfortable. His figures drift through life in a trance. Nude women feel ecstasy without apology. He even shows death as an intimate, some say erotic, process between man and nature.
Klimt confronted society's prudish restrictions on our behavior and morality. Tattoo artists can relate. 100 years later, contemporary tattooers are adapting his work for skin, paying homage to a kindred spirit from another lifetime.
Top: Portland tattoo artist Alice Kendall recreates "The Kiss."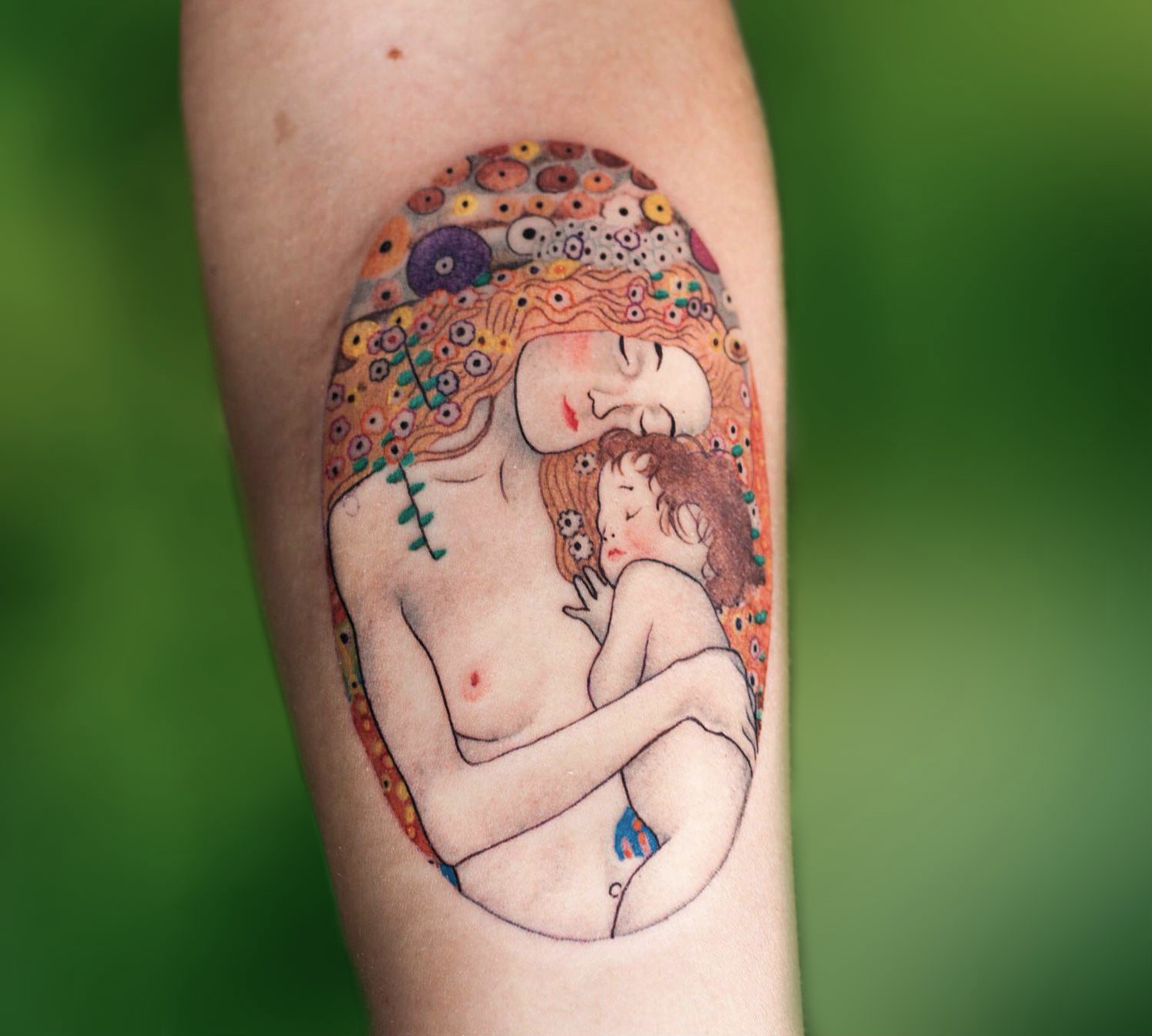 Guido Perrotta adapts "Three Ages of a Woman," showing mother and child.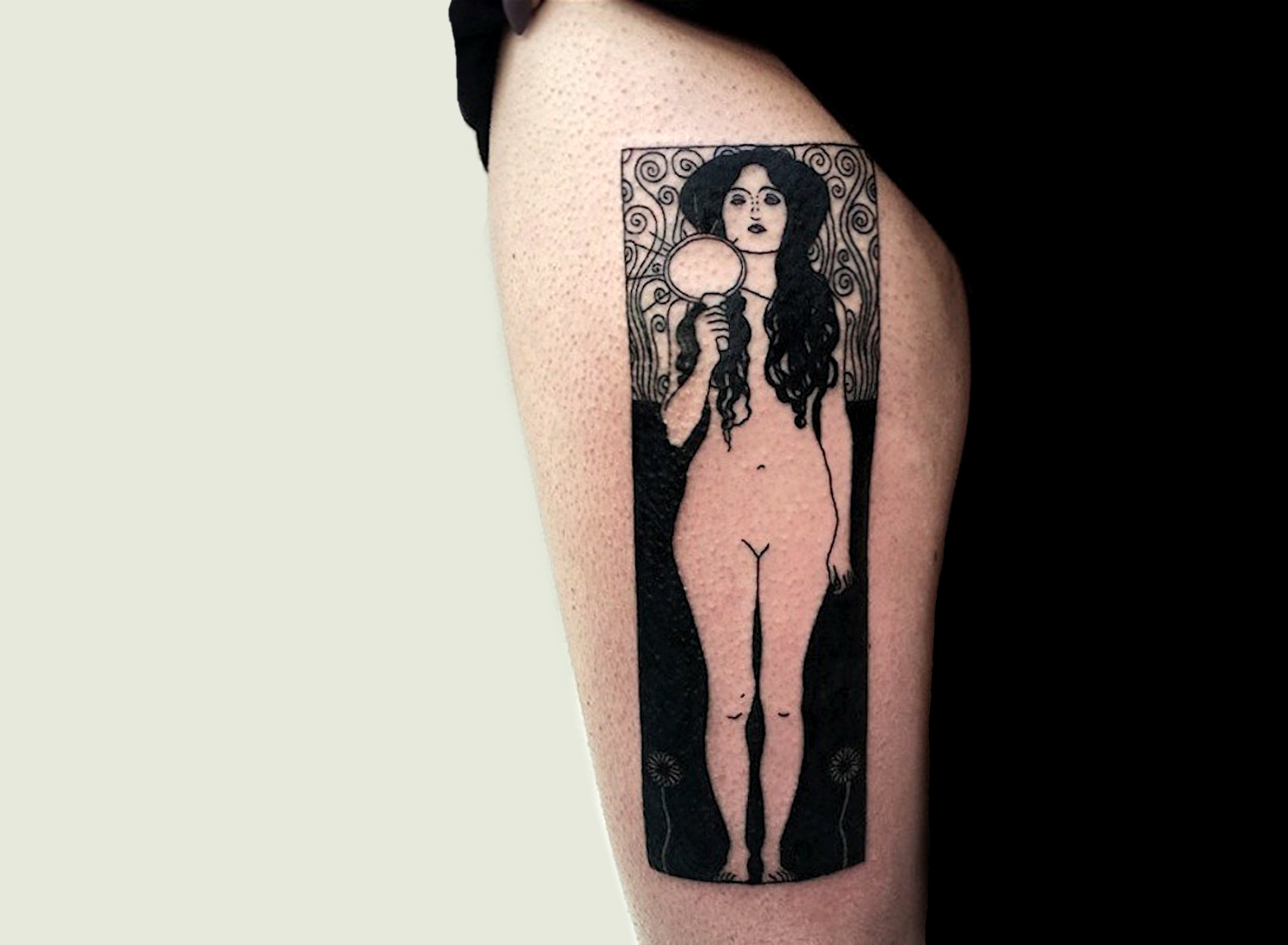 A dark figure inspired by "Nuda Veritas," by Carolyn LeBourgeois.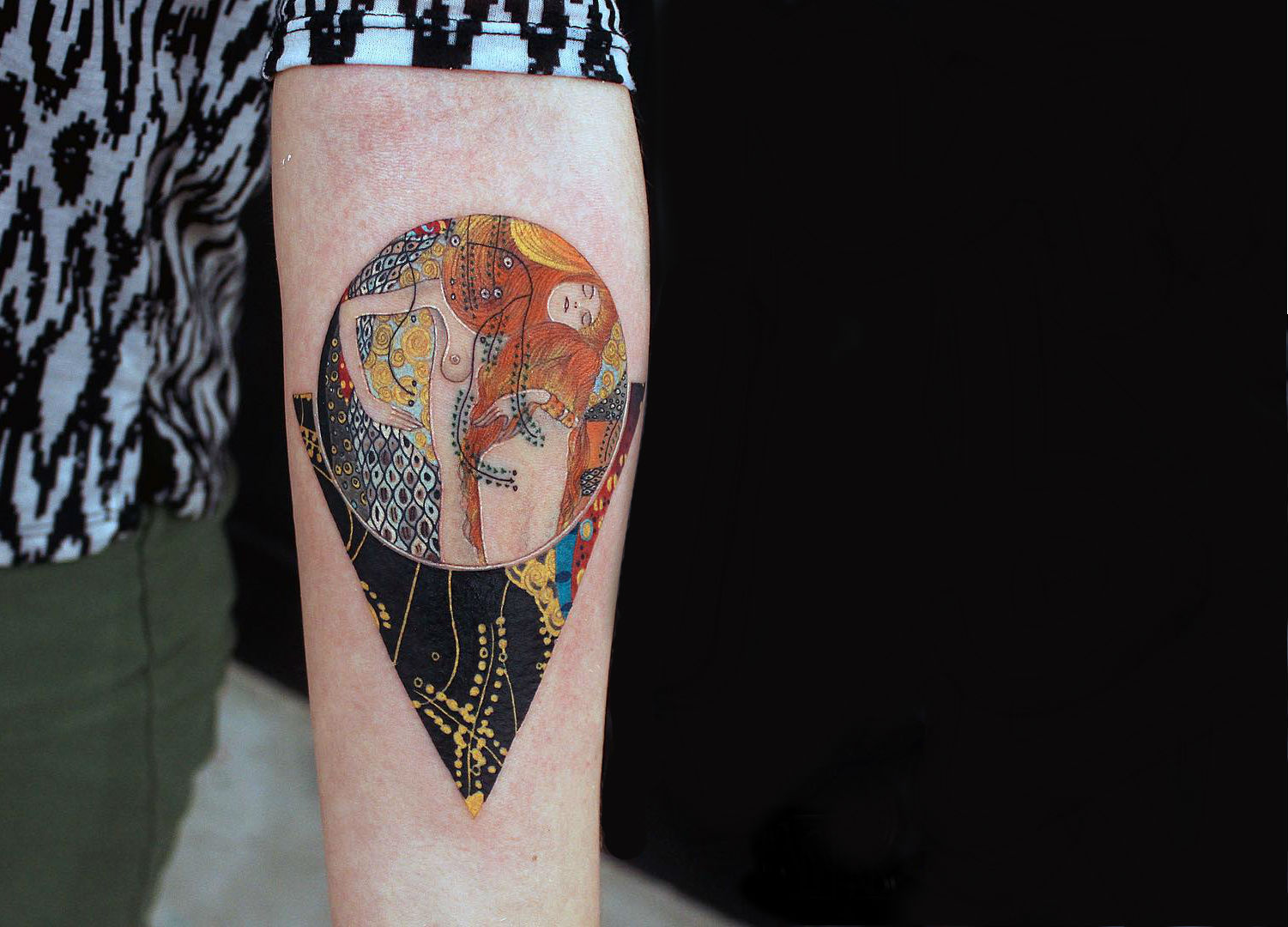 Single needle tattoo machines offer incredible to Alexey Buzunov's "Water Serpents I."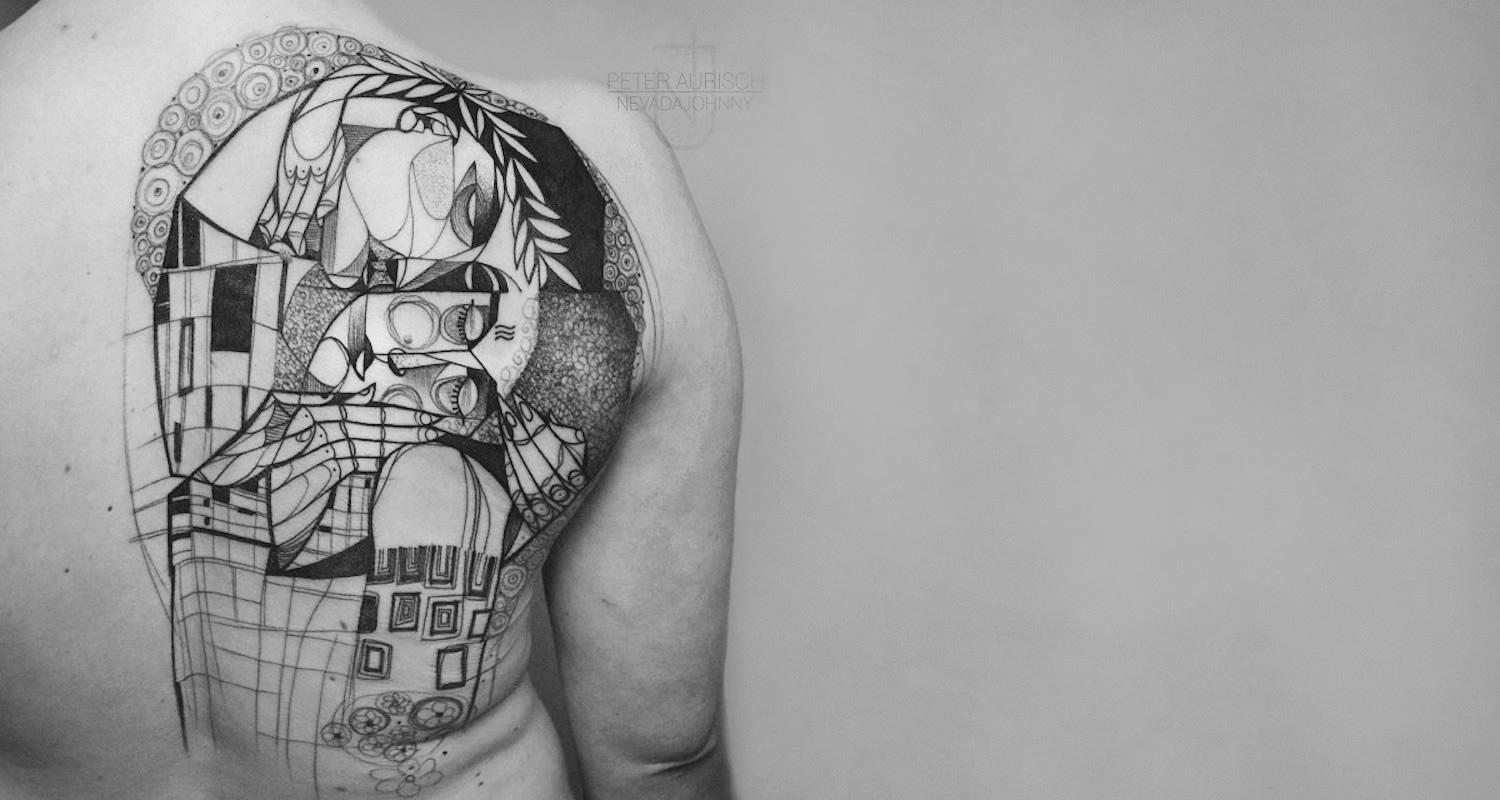 Cubist painter and tattooer Peter Aurisch puts his own spin on "The Kiss."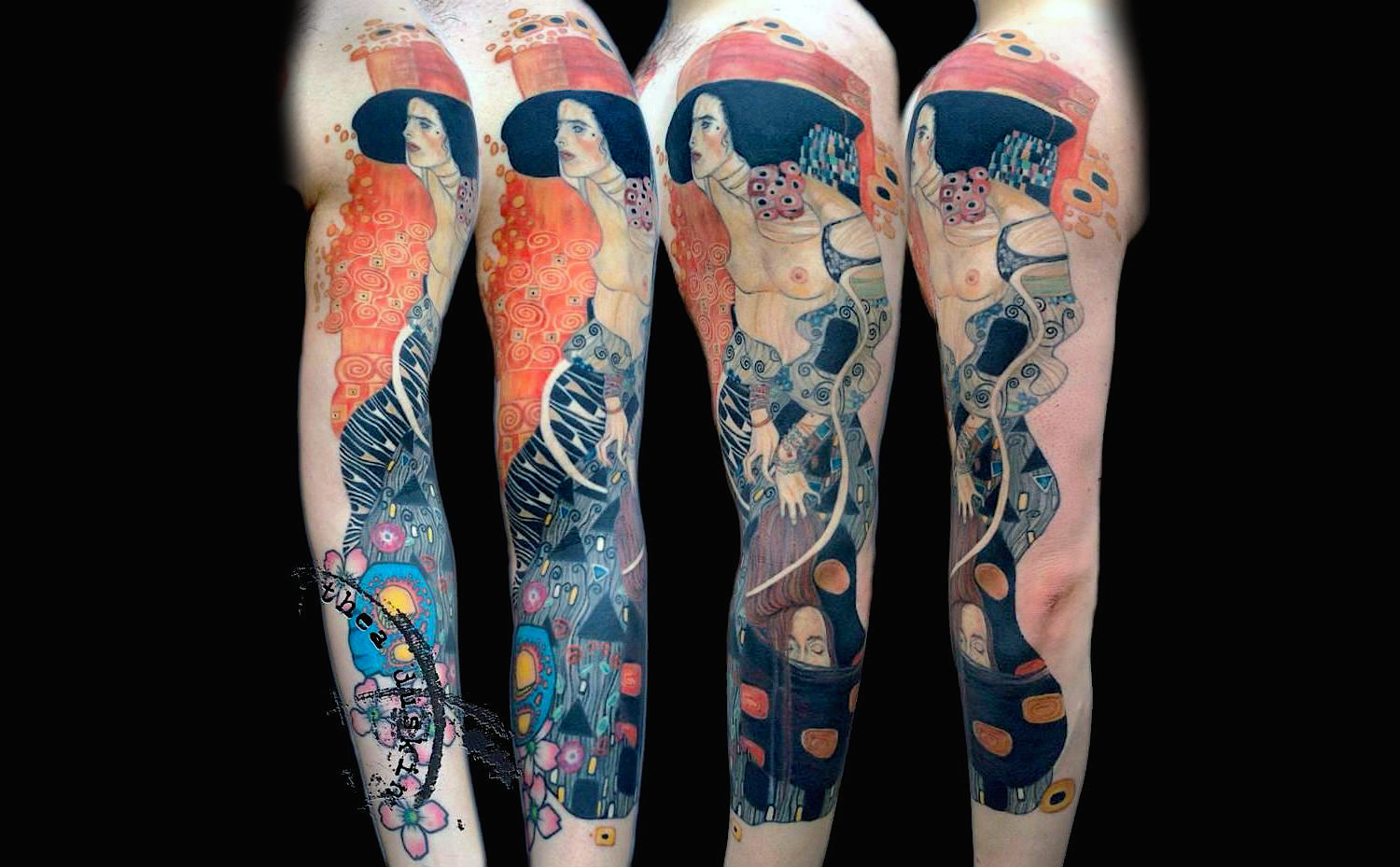 New York artist Thea Duskin adapts "Judith II" into a full sleeve tattoo.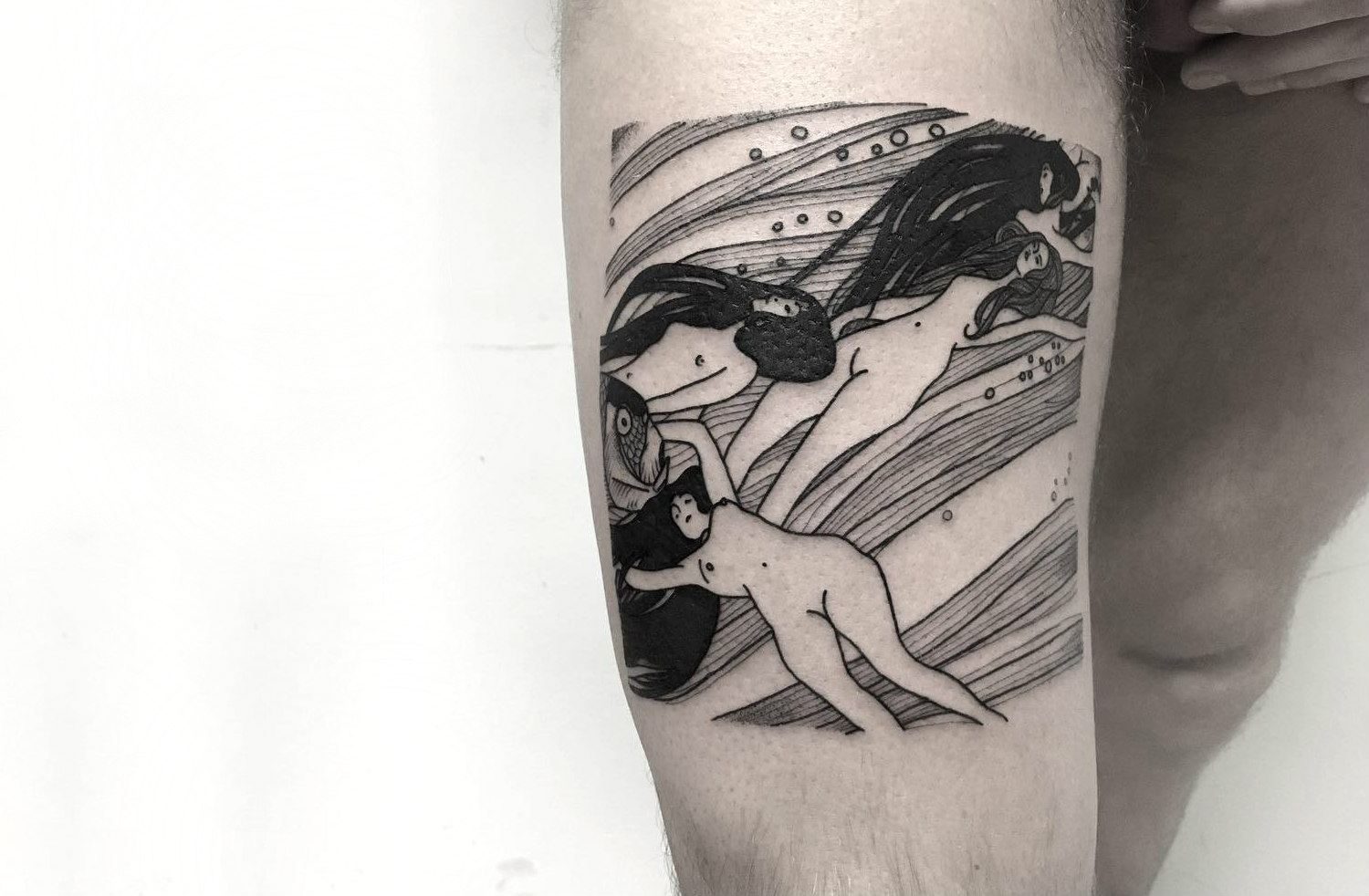 "Fish Blood" curves around the leg of Marco Rossetti's client.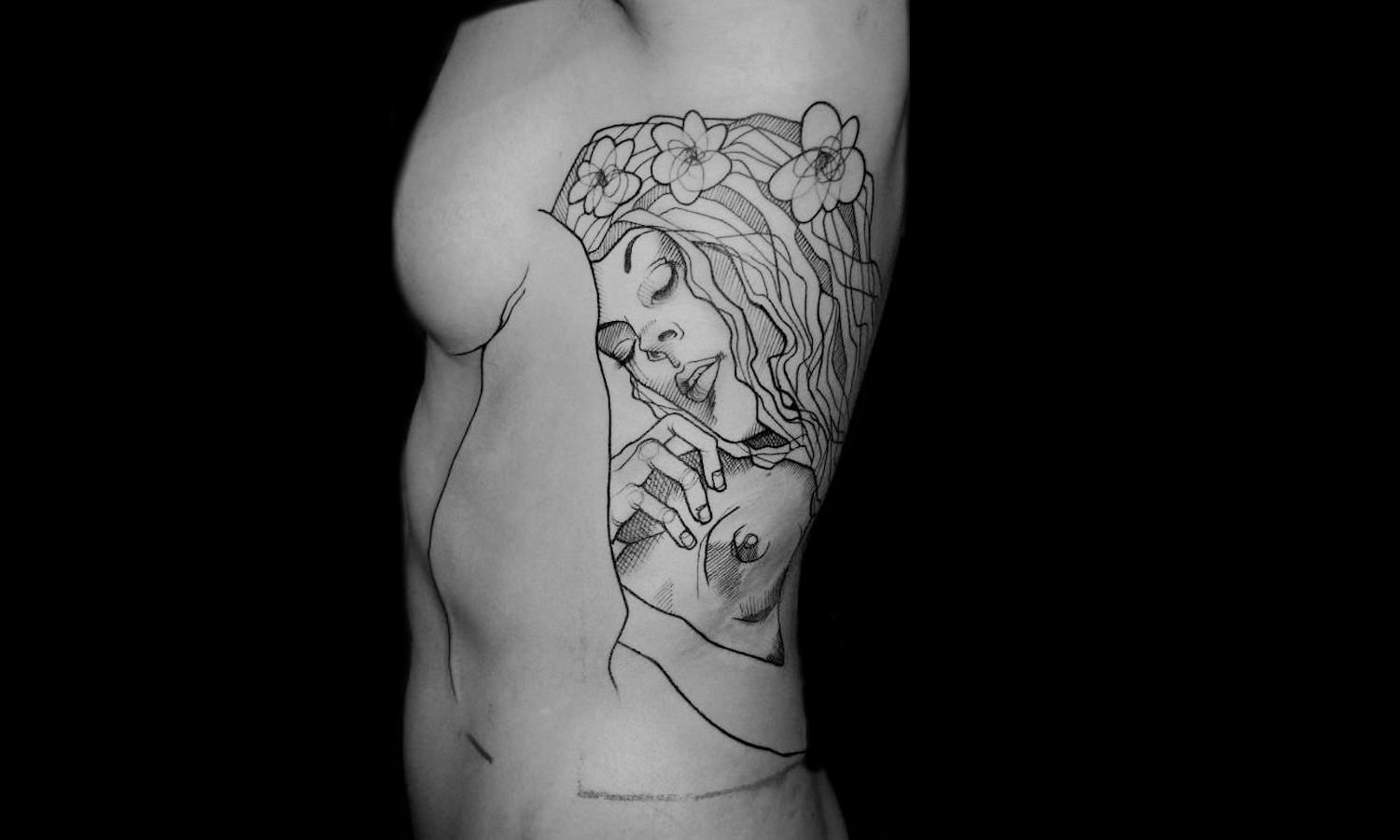 Illustrator Léa Nahon adapts "Danaë" with her signature style.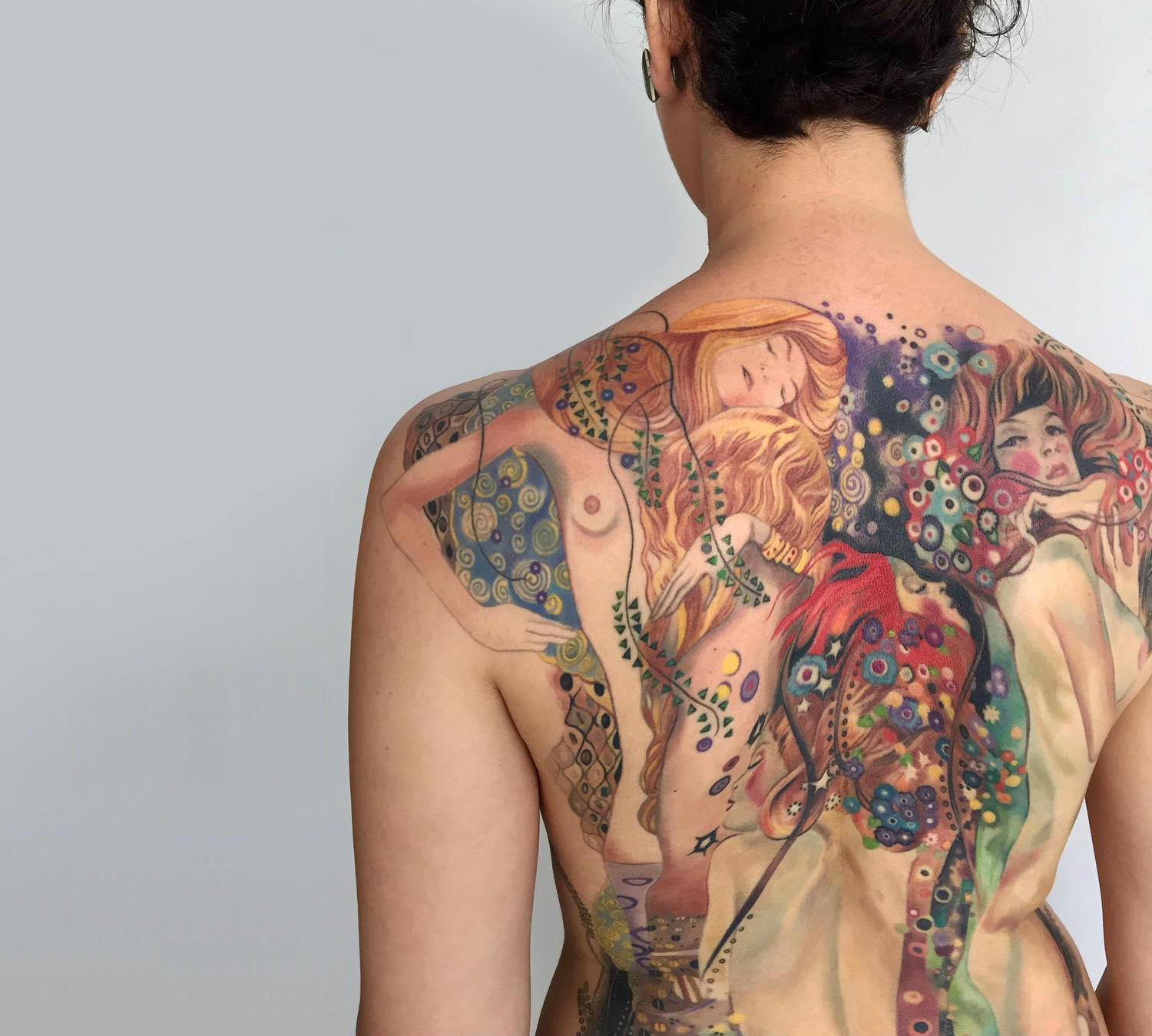 "Water Serpents" I and II unite in Amanda Wachob's backpiece.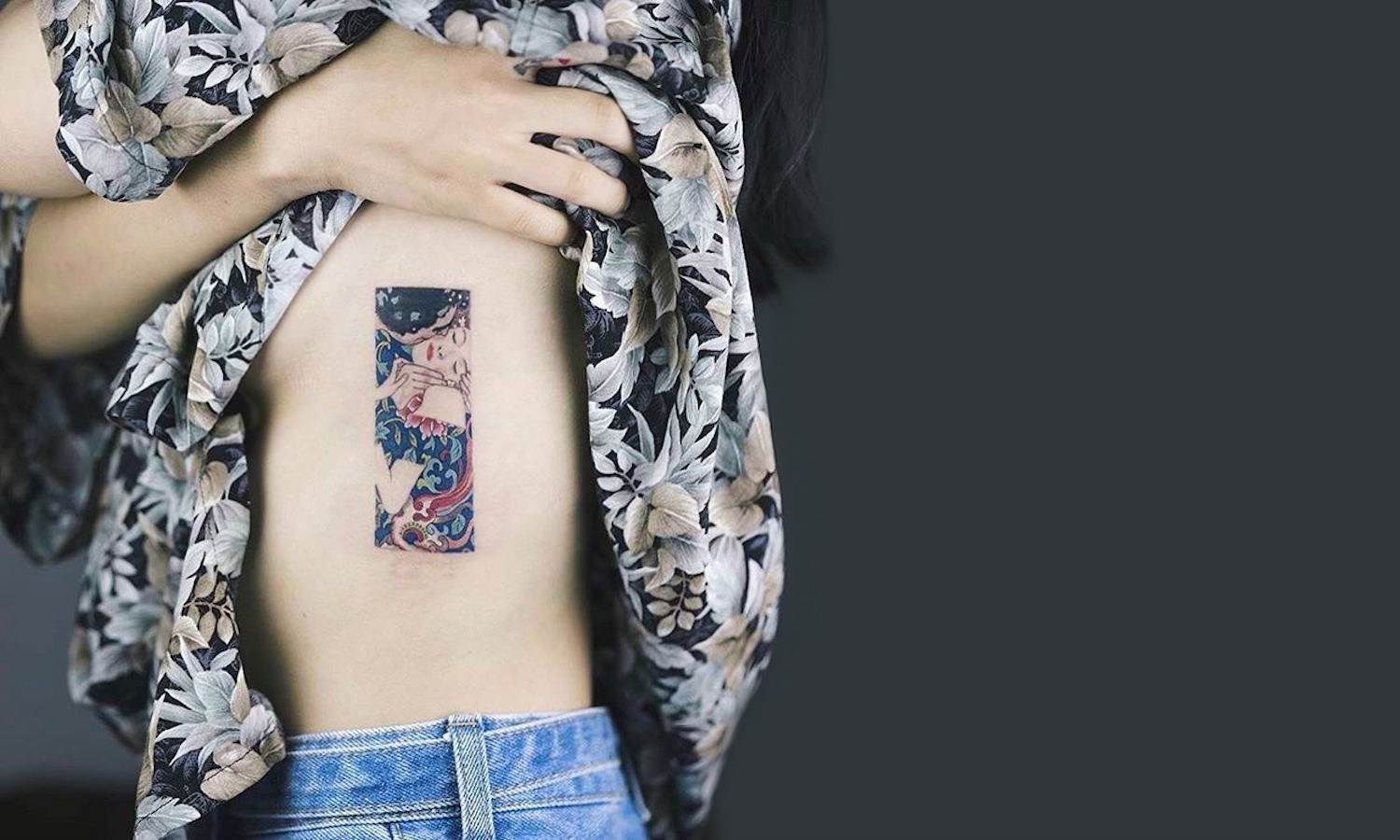 Korean tattooer Sol blends Asiatic patterns with Klimt's "The Kiss."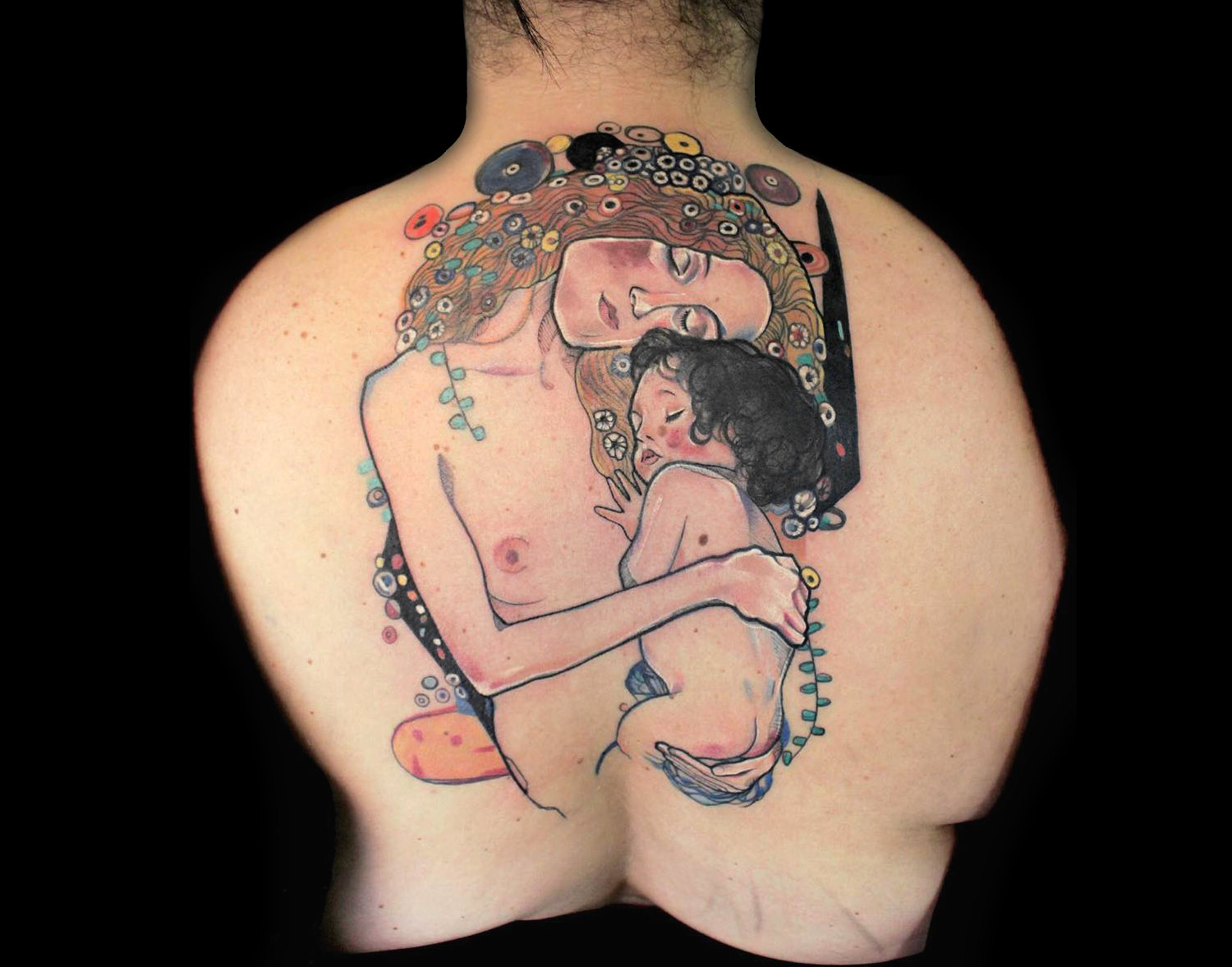 Mirco IsDead modifies "Three Ages of a Woman" as a large backpiece.
Images © respective artists