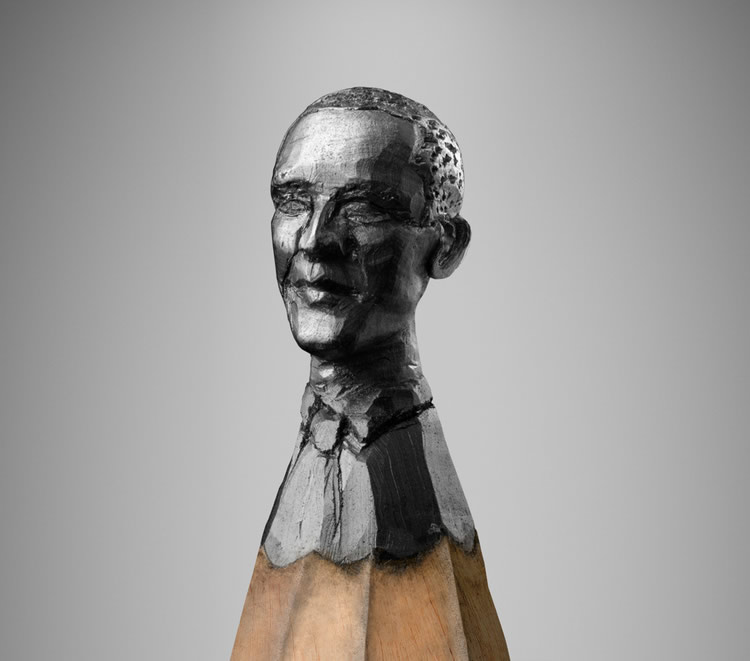 This is definitely a clever advertising campaign for political magazine, Cicero. "An artist [Ragna Reusch Klinkenberg] carved the heads of top-politicians into the tips of CICERO pencils creating unique sculptures. After [they] handed some pencils to real politicians, [they] targeted the media-world. Instead of mass-mails [they]Â  located the 7 key media buyers and sent them other pencils in premium boxes." [1]
Read about the results of the campaign (published at Cannes Lion):
Out of the 7 people we approached, 5 responded personally to the magazine, expressing their gratitude for the special gifts they received. In hard facts the inquiries for ad space increase by 24 %, the bookings increased by more than 17 % and the image of Cicero within the media-world was sharpened and upgraded by word-of-mouth. Every pencil cost us 300 € in producing and just 20 € in shipping. So for the investment of 320 €, we created a mark-up in media-spendings worth 56,695 € per issue.
Credits:
Client: Ringier Publishing
DM/Advertising Agency: Plan.net Munich, Germany
Chief Creative Officer: Alex Schill
Executive Creative Director: Matthias Harbeck
Creative Directors: Oliver Palmer and Alexander Rehm
Copywriters: Augusto Moreno dos Anjos and Martin Magnet
Art Directors: Felipe Cury and Therese StĂĽssel
Account Supervisor: Markus Koch
Photographers: Thomas Koller and Sebastian Scharnagl
Artist: Ragna Reusch
Graphic Designer: Thomas Ardelt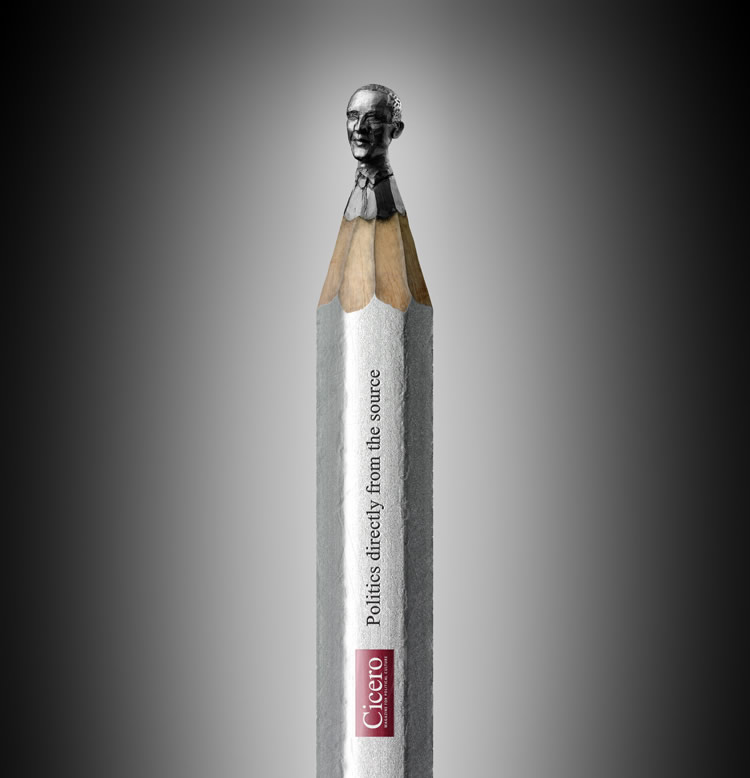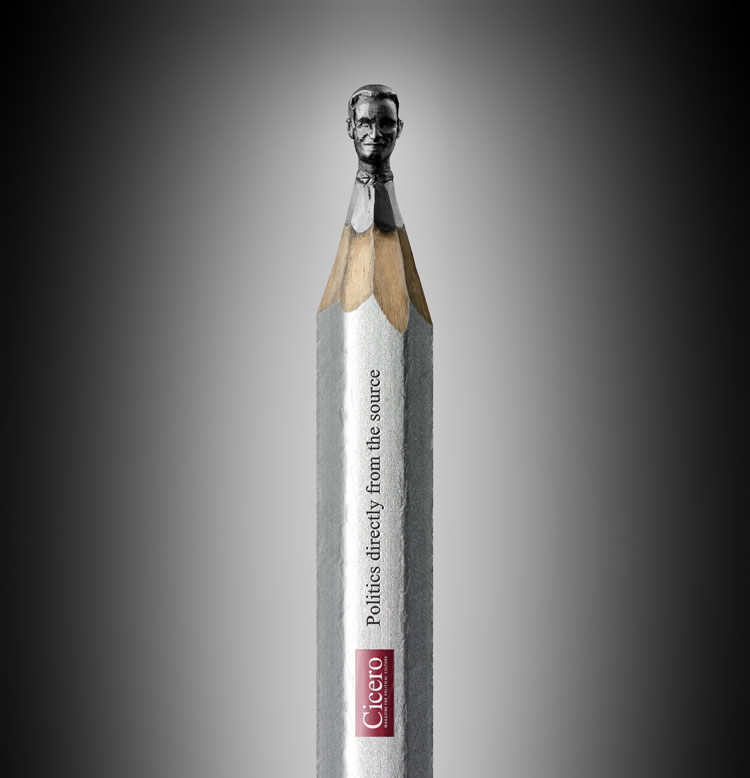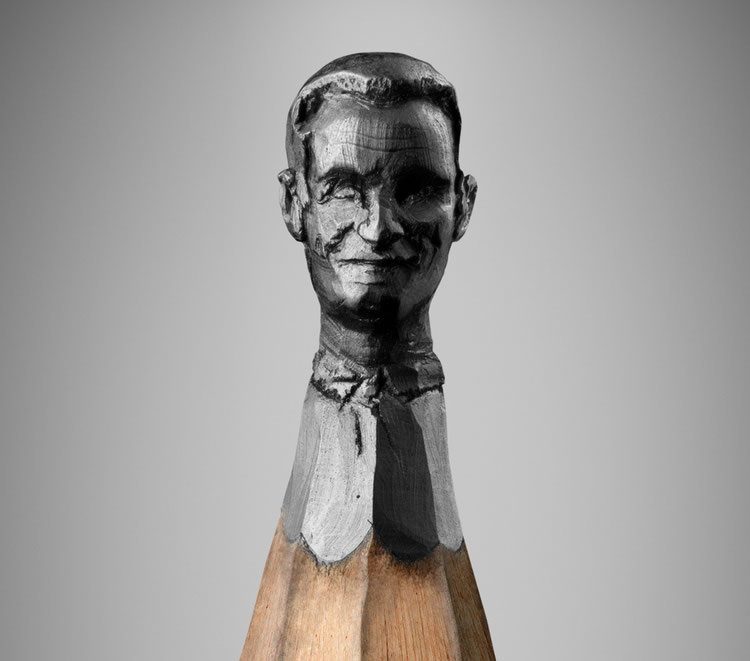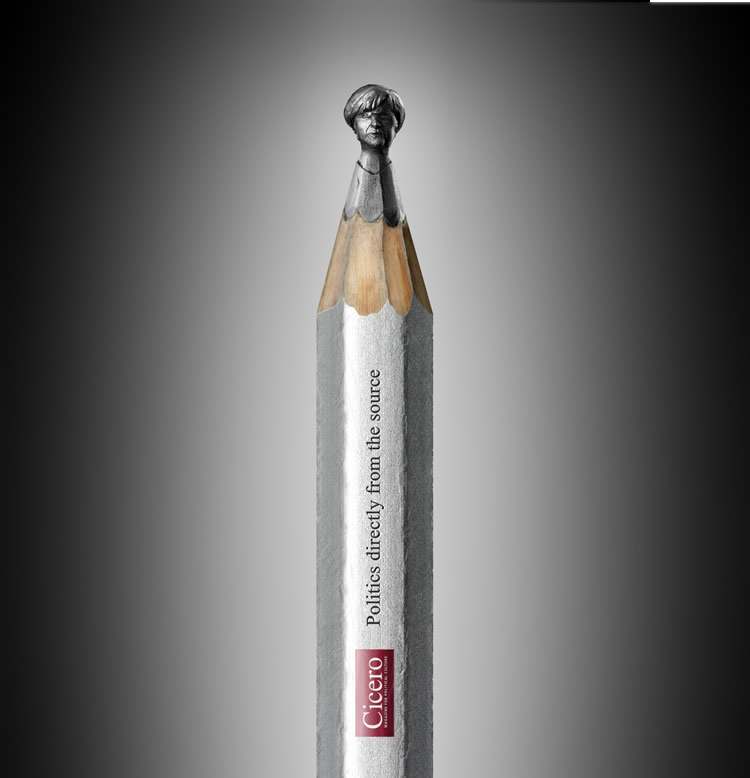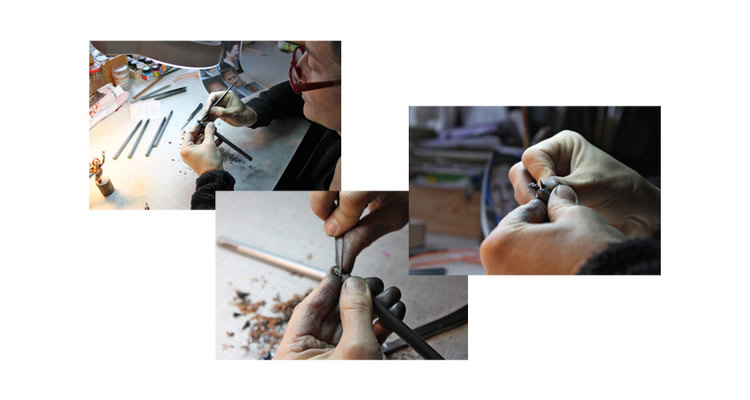 1. "Pencil Heads, Describe the creative solution to the brief/objective." Cannes Lion. Retrieved on July 6th, 2011.

Link via Behance Network