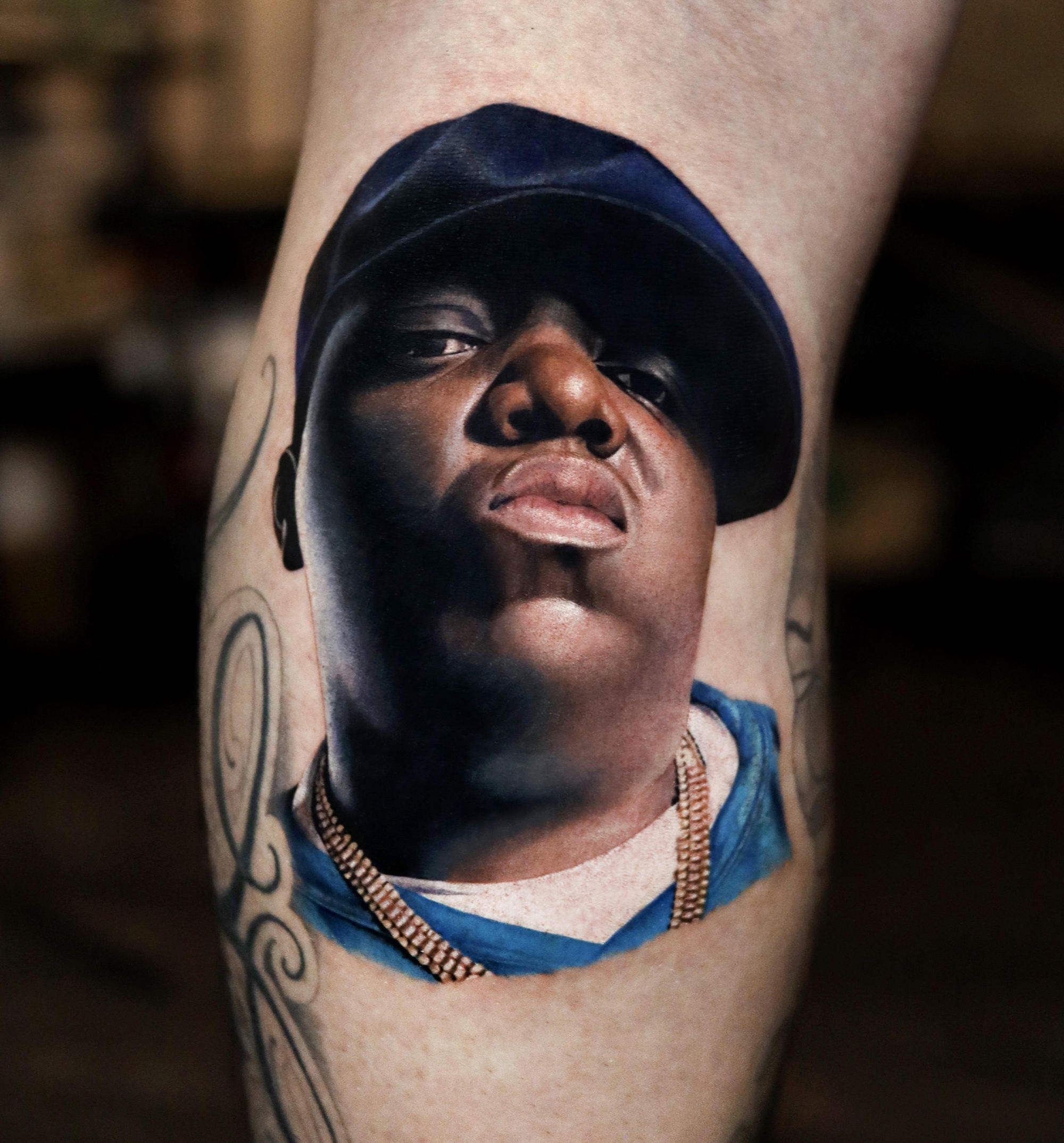 When Yeono was 17 years old, her mother decided she wanted a tattoo and sought her assistance in locating an artist. She was awestruck by the precision and artistry of Japanese tattoos (especially the extraordinary backpieces). Yeono quickly connected with tattooing and realized it would be her lifelong passion and profession. She investigated the possibility of following the job after high school graduation. In 2014, she began tattooing professionally and, over the years, became known for her micro-realism portraits of movie characters, musicians, and animals. She contends in this interview that the appearance of a tattoo depends on several elements, as she outlines.
Above: American rapper and songwriter The Notorious B.I.G (1972 – 1997).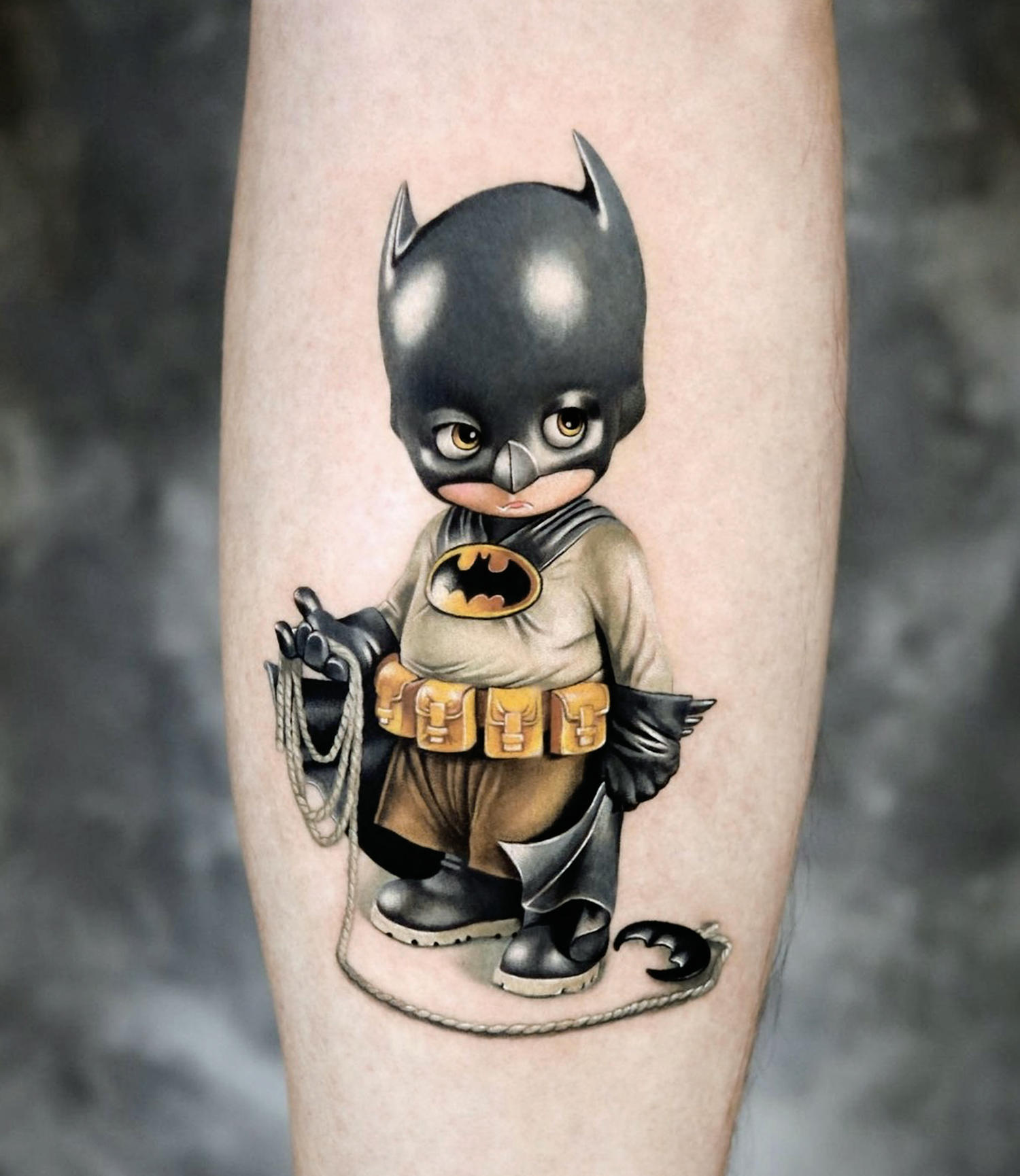 Baby batman rendered in exacting 3D detail.
Are you self-taught or did you do a tattoo apprenticeship?
When I first began learning to tattoo, I paid tuition and worked as an apprentice at a tattoo studio [in South Korea]. An apprenticeship involves learning tattooing techniques and is usually unpaid. I've been self-taught since then. However, I have many friends and artists [Cheongho, Miso, Yuuz, Edit Paints, Victor Chil, and more] who have taught me.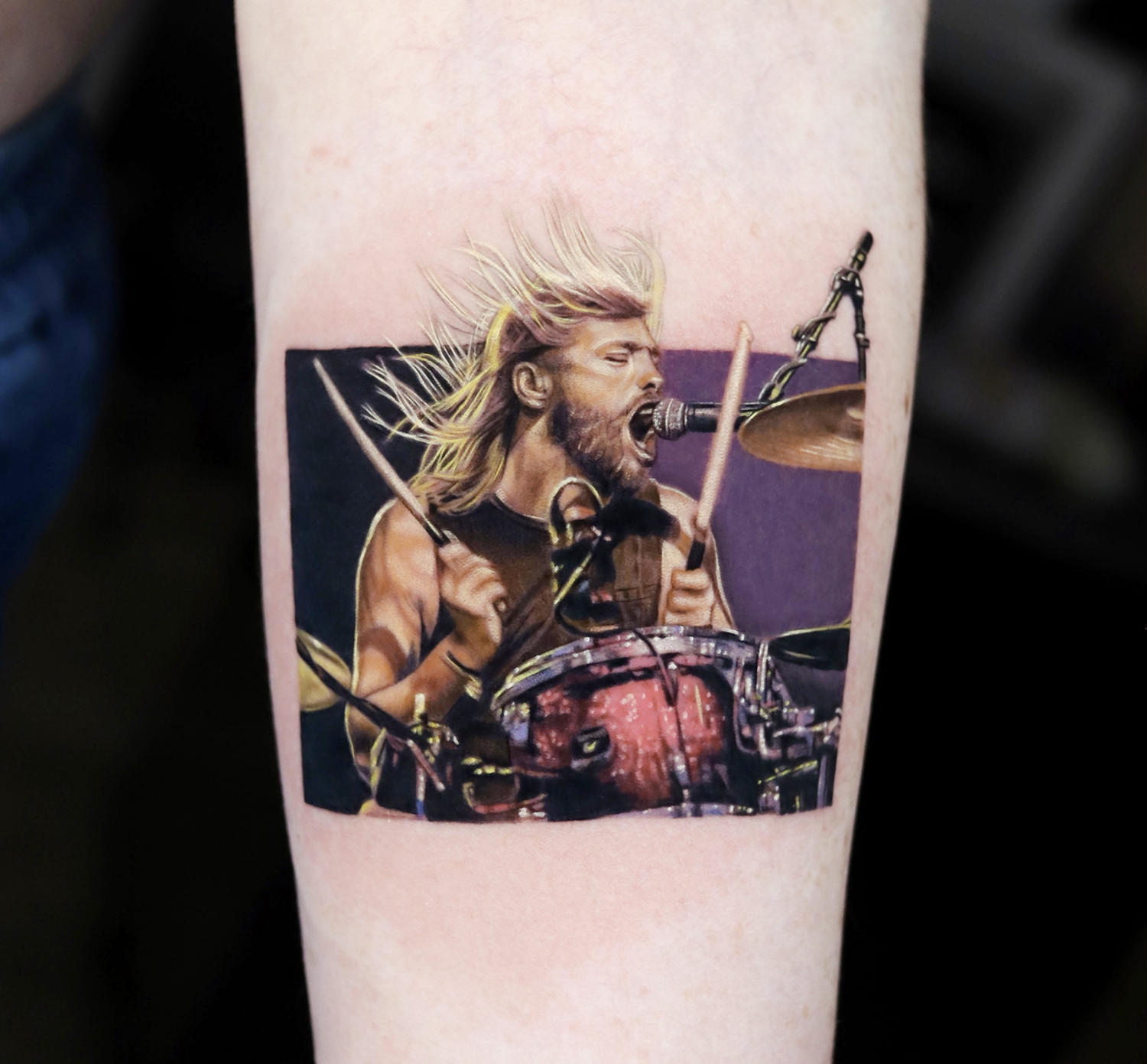 A memorial tattoo for the late percussionist Taylor Hawkings.
What is it like working in a tattoo shop in Los Angeles?
It's very satisfying for me to live and work in Los Angeles. The city has satisfied customers, a pleasant climate, cultural diversity, and numerous career opportunities.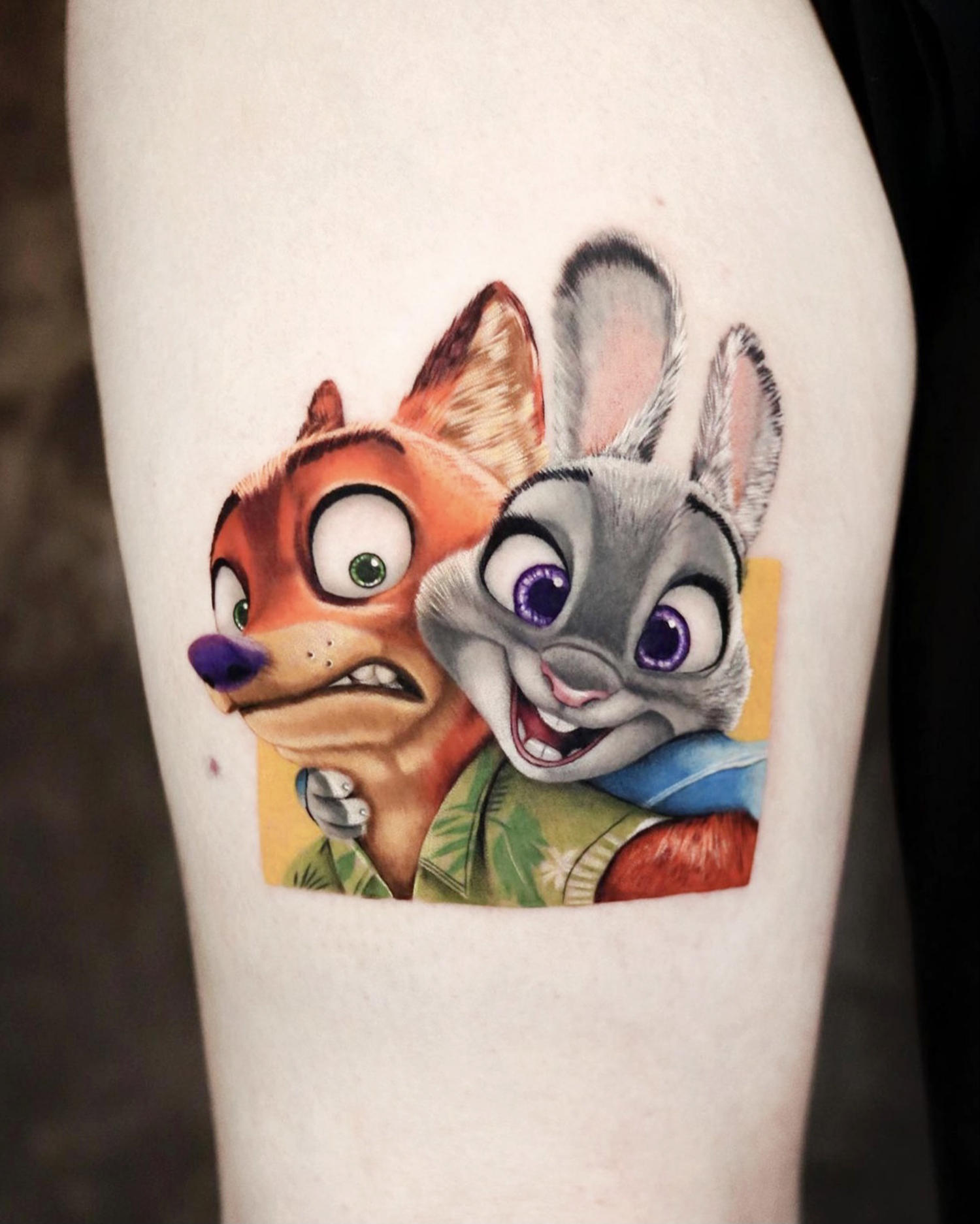 The primary protagonists of Disney's "Zootopia."
Do you inform your clients that small tattoos appear different when healed than when they are fresh?
There are various reasons for faded tattoos, such as exposure to sunlight, low-quality tattoo products, use of improper techniques and [lack of] hygiene knowledge of artists, and insufficient care and infection after tattoo session.

To prevent a faded tattoo, I put my best effort into the technical aspect and always explain how to take care of it to my clients. I am aware that none of the tattoos can keep the initial look, and I feel much responsibility to produce quality work and satisfy each client. A bit of fading is not a big deal because it could get retouched afterward. I am grateful to my clients who make time for a retouching session.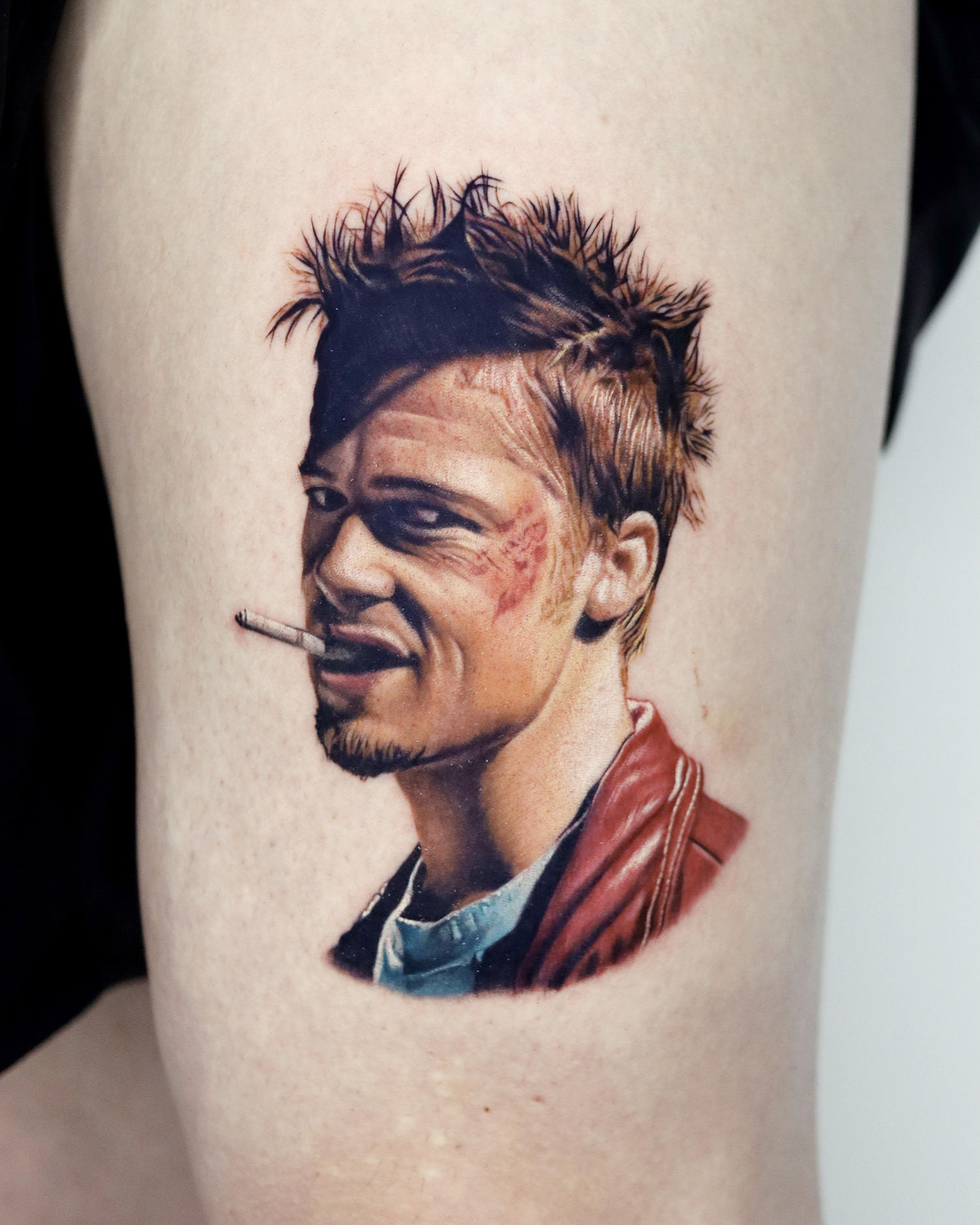 Tyler Durden (Brad Pitt), the "Fight Club" cult figure.
What is the average size of the tattoos you do?
The size of my animal and black-and-grey works are 2 to 3 inches on average and 3 to 4 inches for larger ones. And the average size of a color realism tattoos are approximately 4 to 6 inches.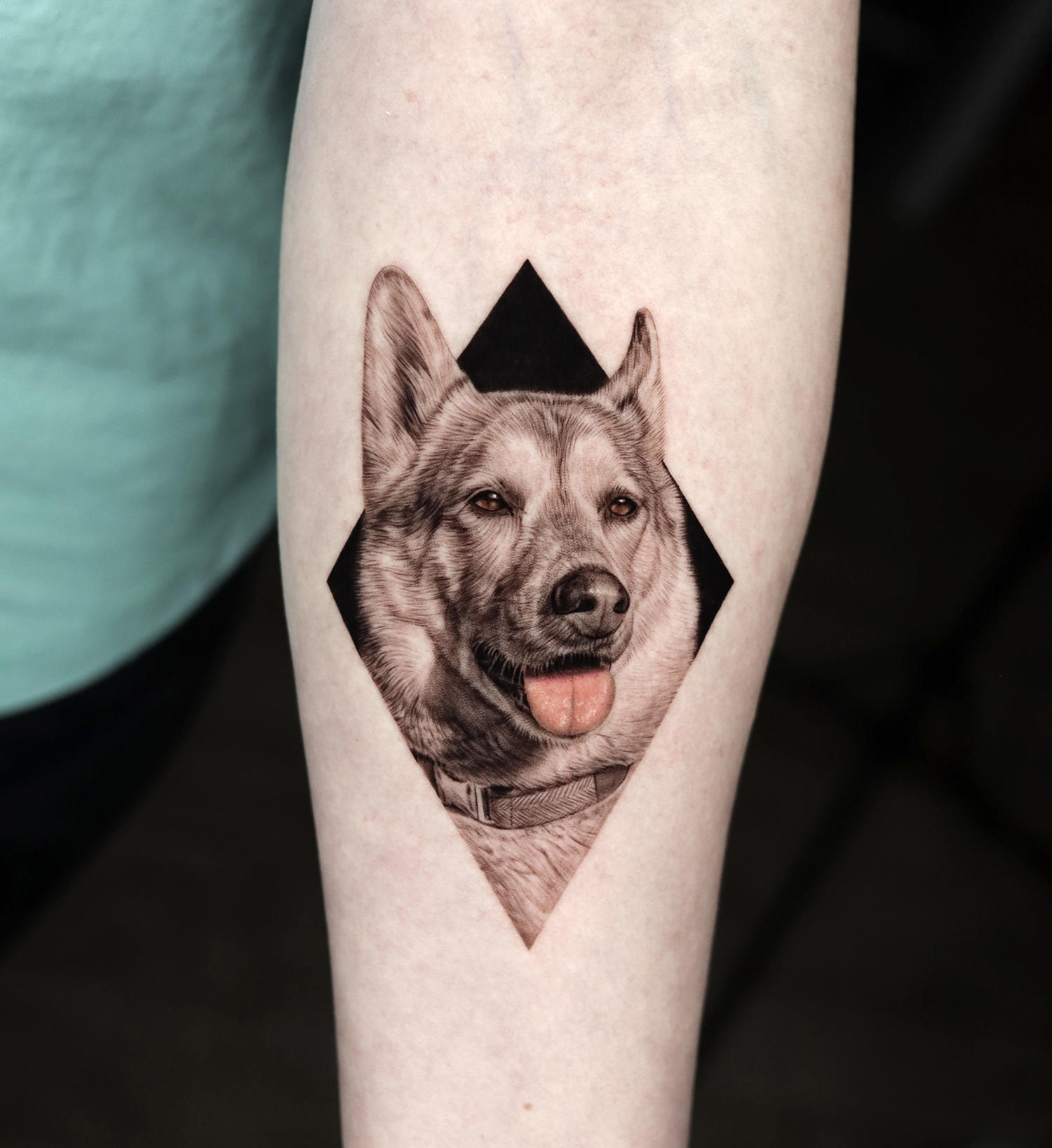 A micro-realism tattoo of a German shepherd that is flawless.
Pets are a popular request among your clients. Do the clients get emotional when they get these portraits?
As a memorial, many customers get tattoos of their pets. They find it difficult to let go of their pets. Tattoos are also an excellent way for people to remember their soul creatures. So, I've had clients cry after the tattoo is finished. It has a strong emotional impact on me too. I take more care and time with memorial tattoo work.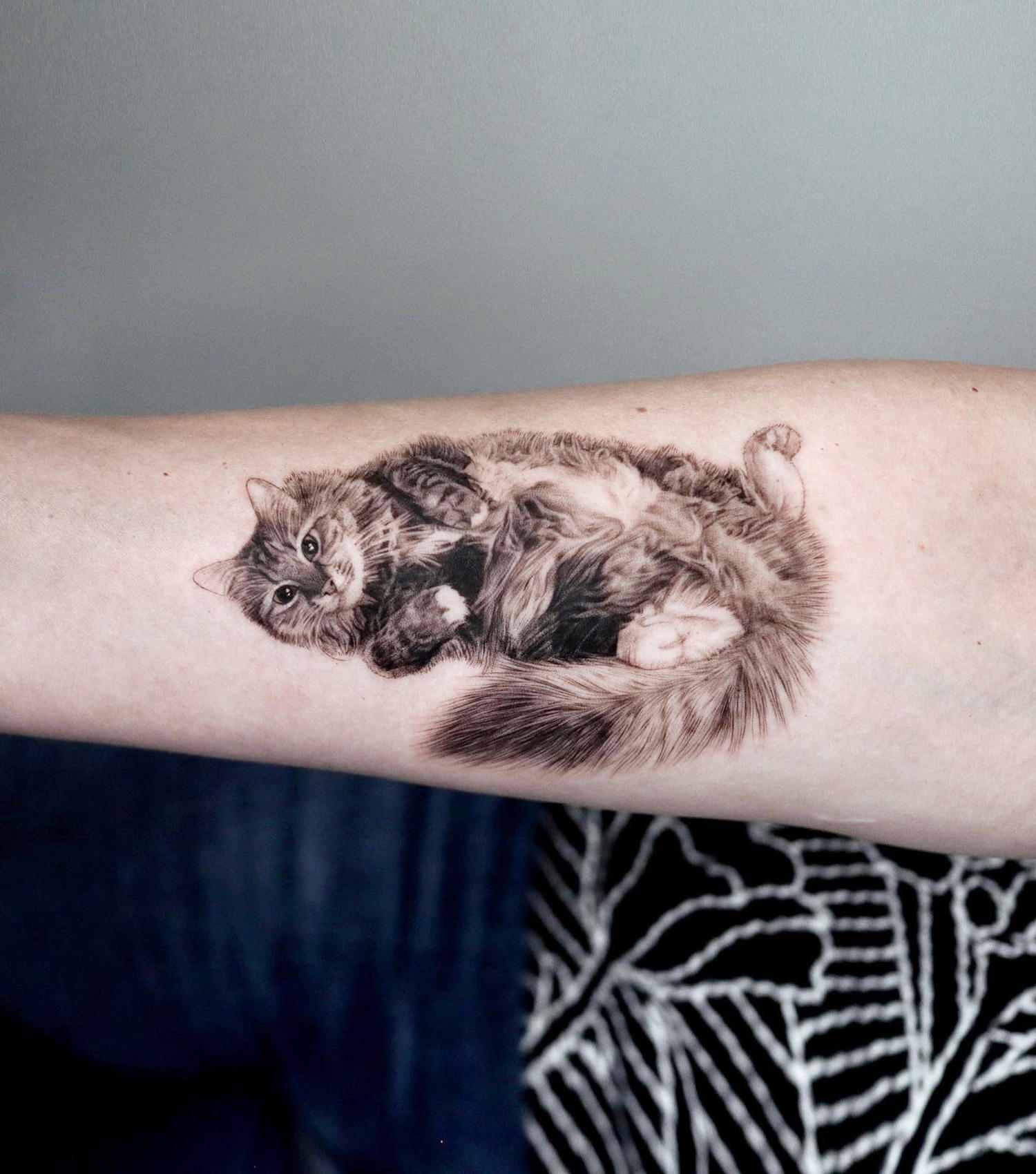 Yeono's tattoo has less detail than the others, but is more fluid and natural.
What are your favorite themes to tattoo?
My tattoo style has been influenced by my personality. Because I have excellent concentration and patience, I am able to complete most of my work accurately and perfectly.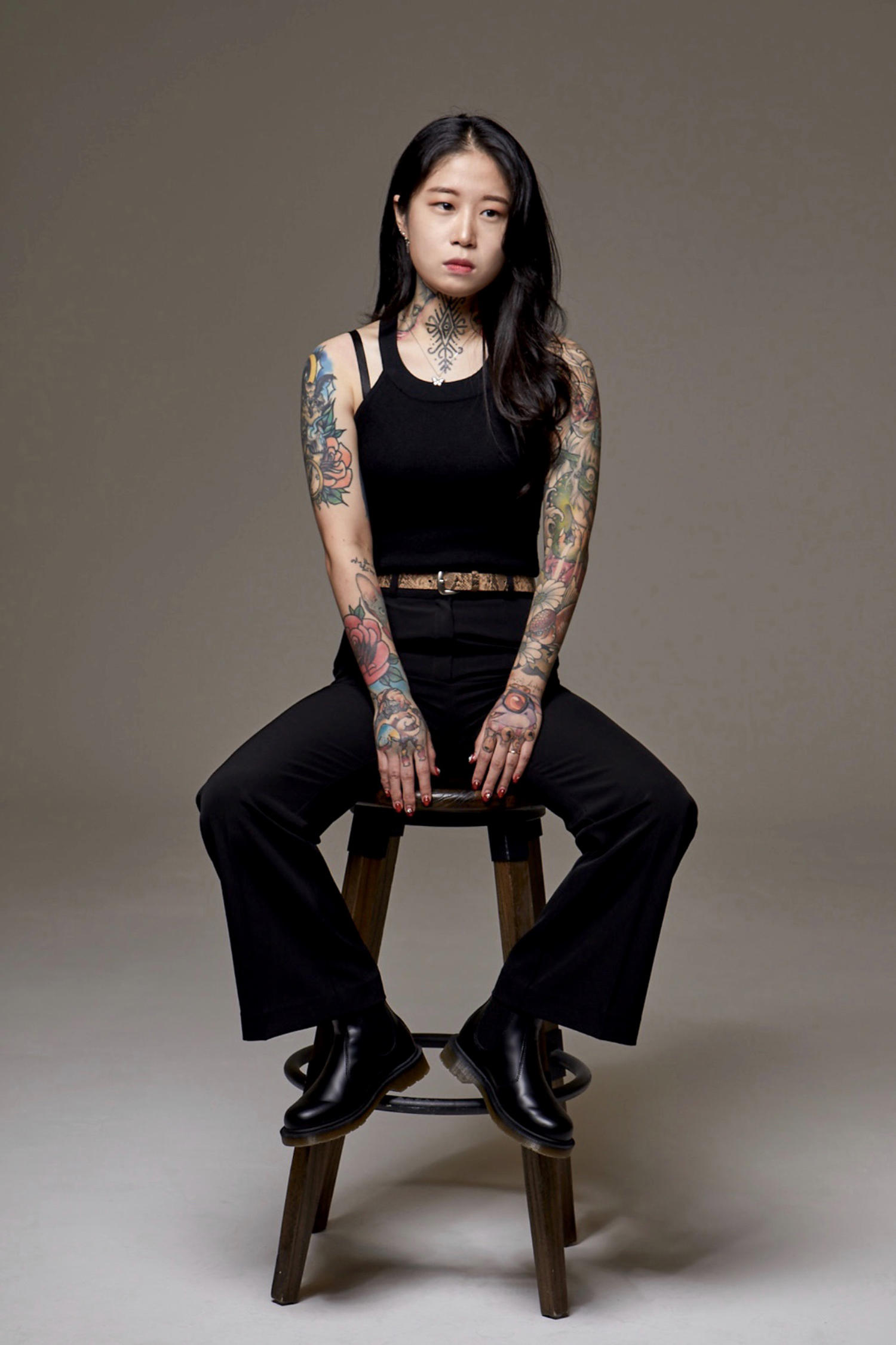 Yeono is a 27-year-old Korean tattooer.
What is anything about you that your internet audience does not know?
I am fully equipped with psychological and physical strengths. To maintain them, I exercise and live a happy life. I think my health and happiness are directly connected to my work. I think one of my biggest strengths is that I can give joy to my clients because I am happy.
Photos © Yeono